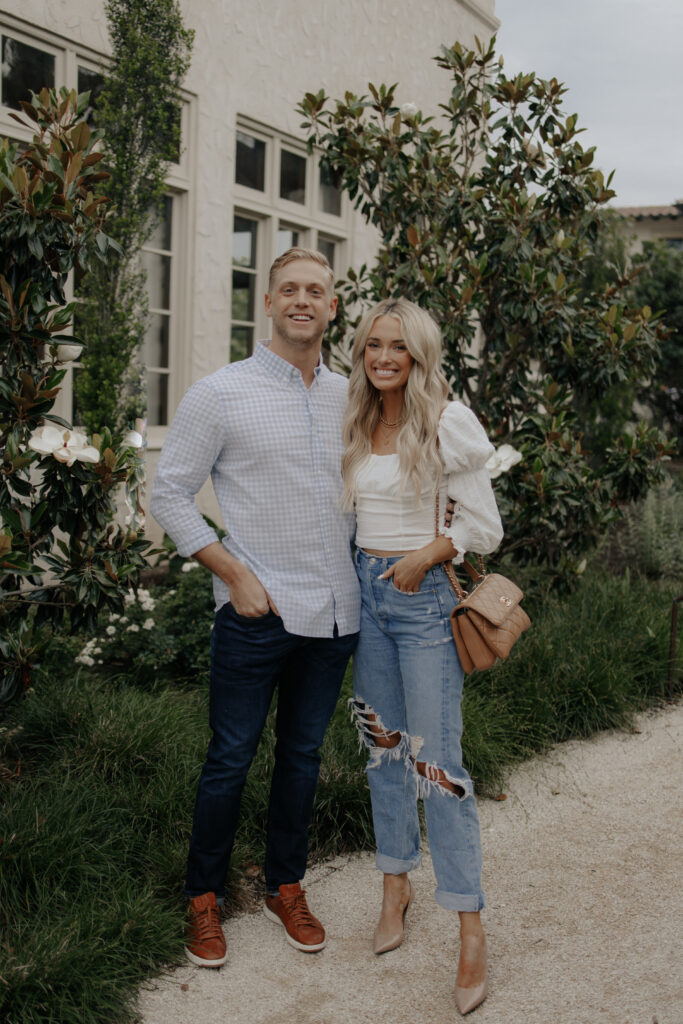 Here are some of our favorite pieces for date night!
I feel like every time Lee is on stories, I get more questions about his outfits than mine 😂. So today I wanted to share another one of Lee's looks that is actually on sale! This gingham shirt that comes in a few more color options is currently on sale for $43. For size reference, Lee is 6ft and is wearing a large.
Both of our outfits are from Nordstrom. Ladies, if you're shopping for your man and aren't 100% sure about the pieces, Nordstrom has free shipping and free returns 🙌🏻. It makes shopping for Lee much less stressful because I know if something doesn't work, the return process is very easy.
I will link both looks below.
Thank you Nordstrom for sponsoring today's post!