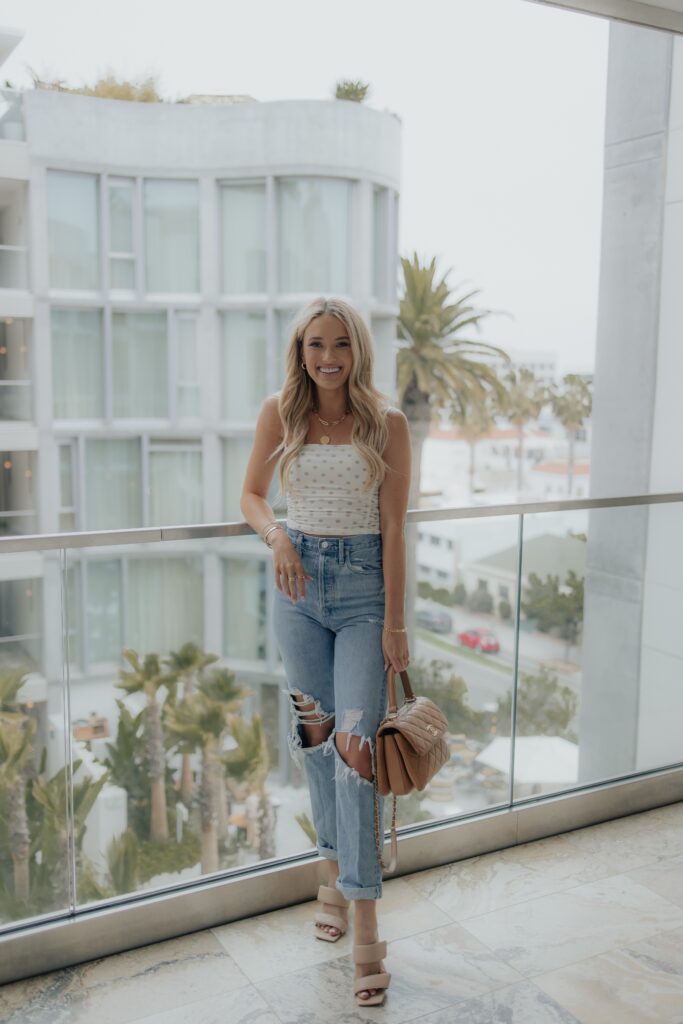 Here are some of my favorite summer time looks, including what I wore on my birthday!

Happy Wednesday! I wanted to share this look that I wore in LA a couple weeks ago and yesterday for my birthday. This tank actually has a matching skirt, but I also thought it looked great paired with jeans. It's no secret these are my absolute favorite pair of jeans (I wear them a little too much 🙈) and love that they can be dressed up or down. For sizing, definitely size DOWN on the jeans!
All details are linked below ❤️.
Thank you to Nordstrom for sponsoring this post! Nordstrom has some amazing pieces for summer right now – no matter what your summer plans are. I hope everyone has a great long weekend!