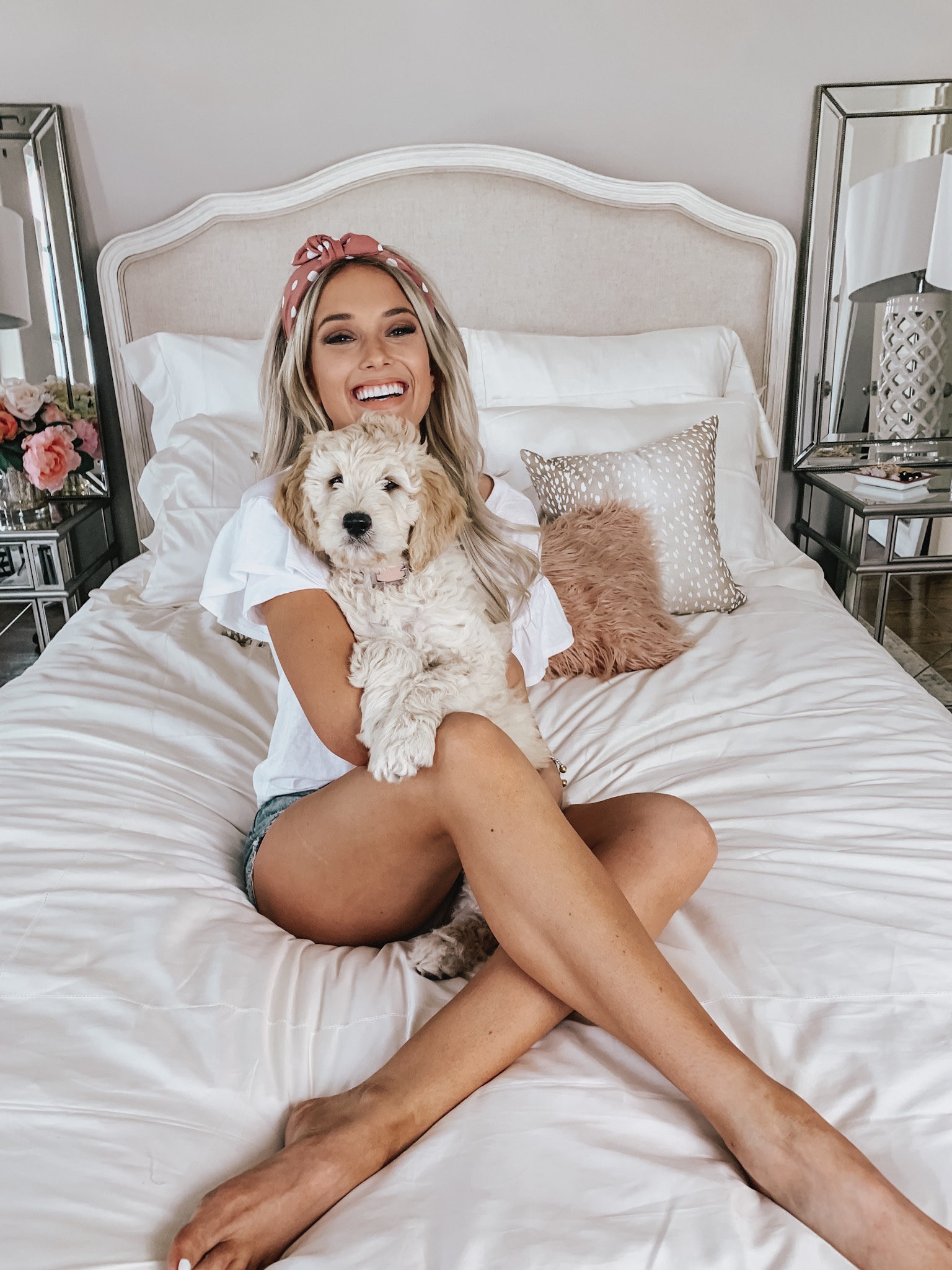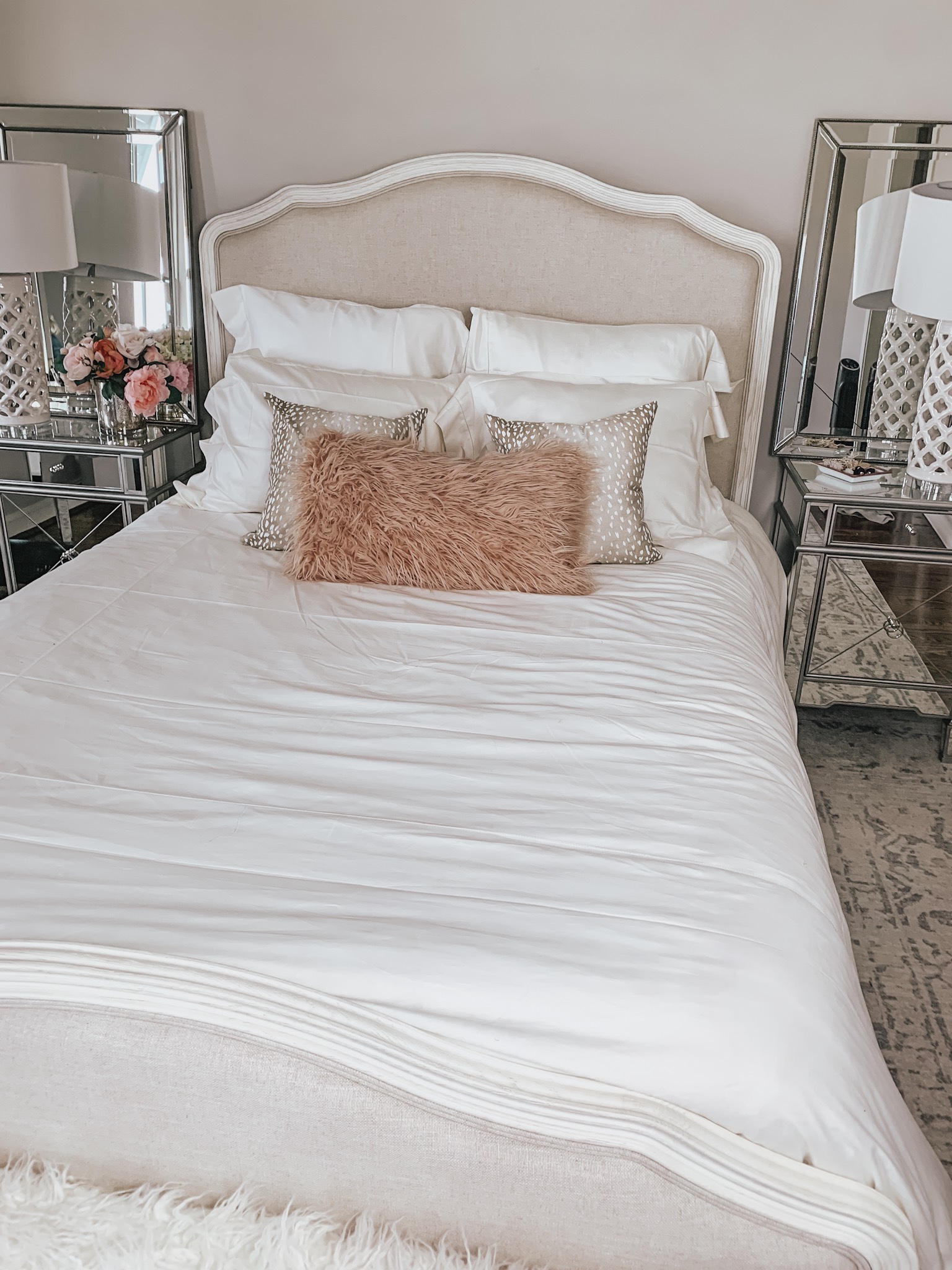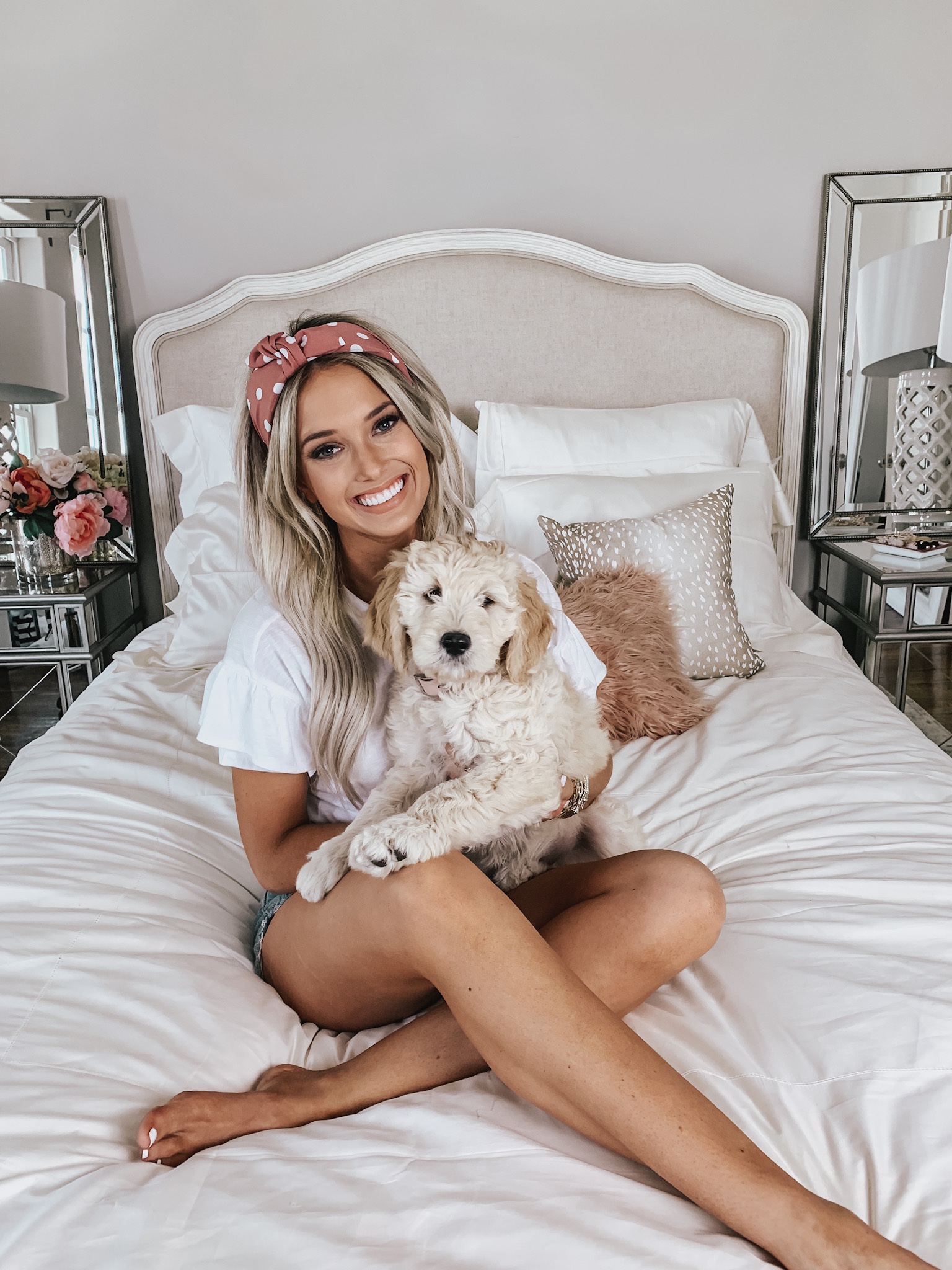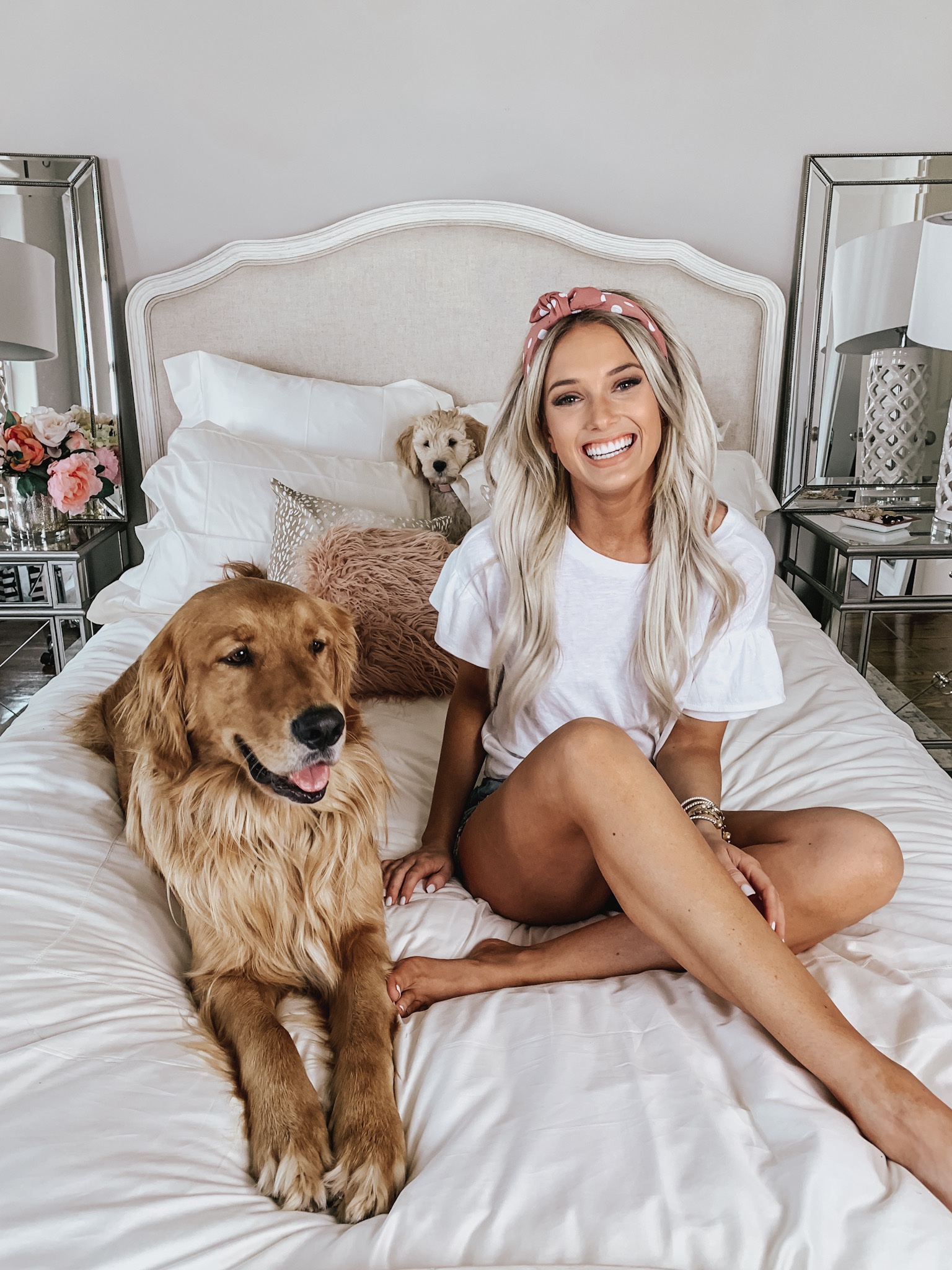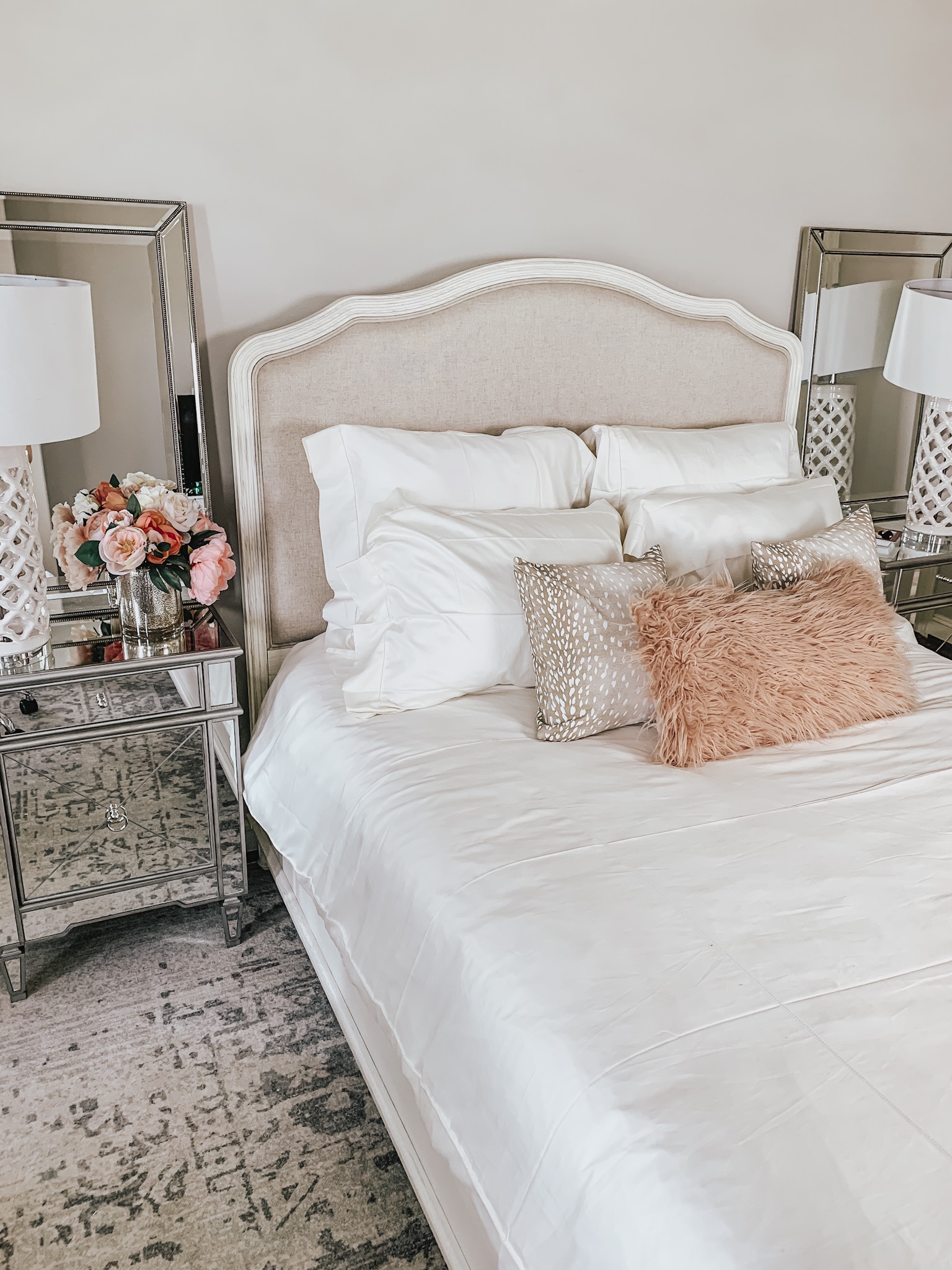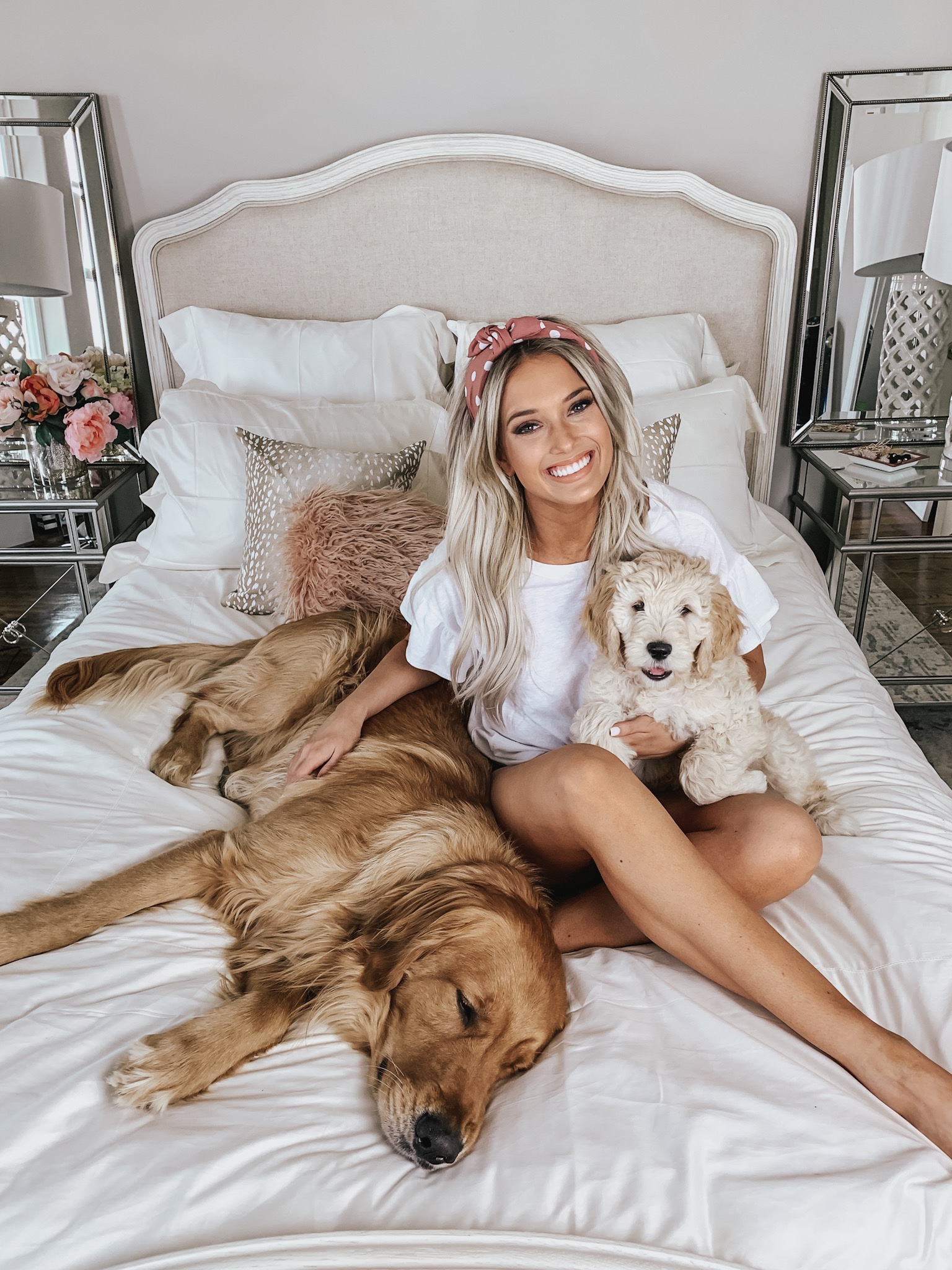 Duvet Cover: Frette | Euro Sham: Frette | Standard Sham: Frette | Throw Pillow: Similar | Top: Sanctuary | Reese's Collar: Wild One
When it comes to home decor and bedding, I usually don't splurge a ton. However, every time I stay at a 5 star hotel that has high quality bedding, I sleep so good and wish I had the same at home. I recently upgraded my mattress (after sleeping on a rock hard mattress for years 😂), but it was time to upgrade the bedding!
I went with a collection by Frette, sold at Bloomingdale's. I shopped at Bloomingdale's because they have an amazing selection of luxury bedding! This is by far the nicest bedding I've ever had 😍. I went with the color Ivory because I love a clean, simple look in the bedroom. It's a little hard to tell in picture, but the duvet and shams have the prettiest embroidery around the edges!
When I received the bedding, I told myself I would absolutely not allow dogs on the bed…. obviously that didn't last long 🙈. Reese actually loves sleeping in her dog bed, but Murphy is a different story. He loves being on the bed, the couch, or anywhere else I'm sitting. His head is actually on the edge of my computer right now as I'm typing this 😂.
Anyways, I will link all details below!