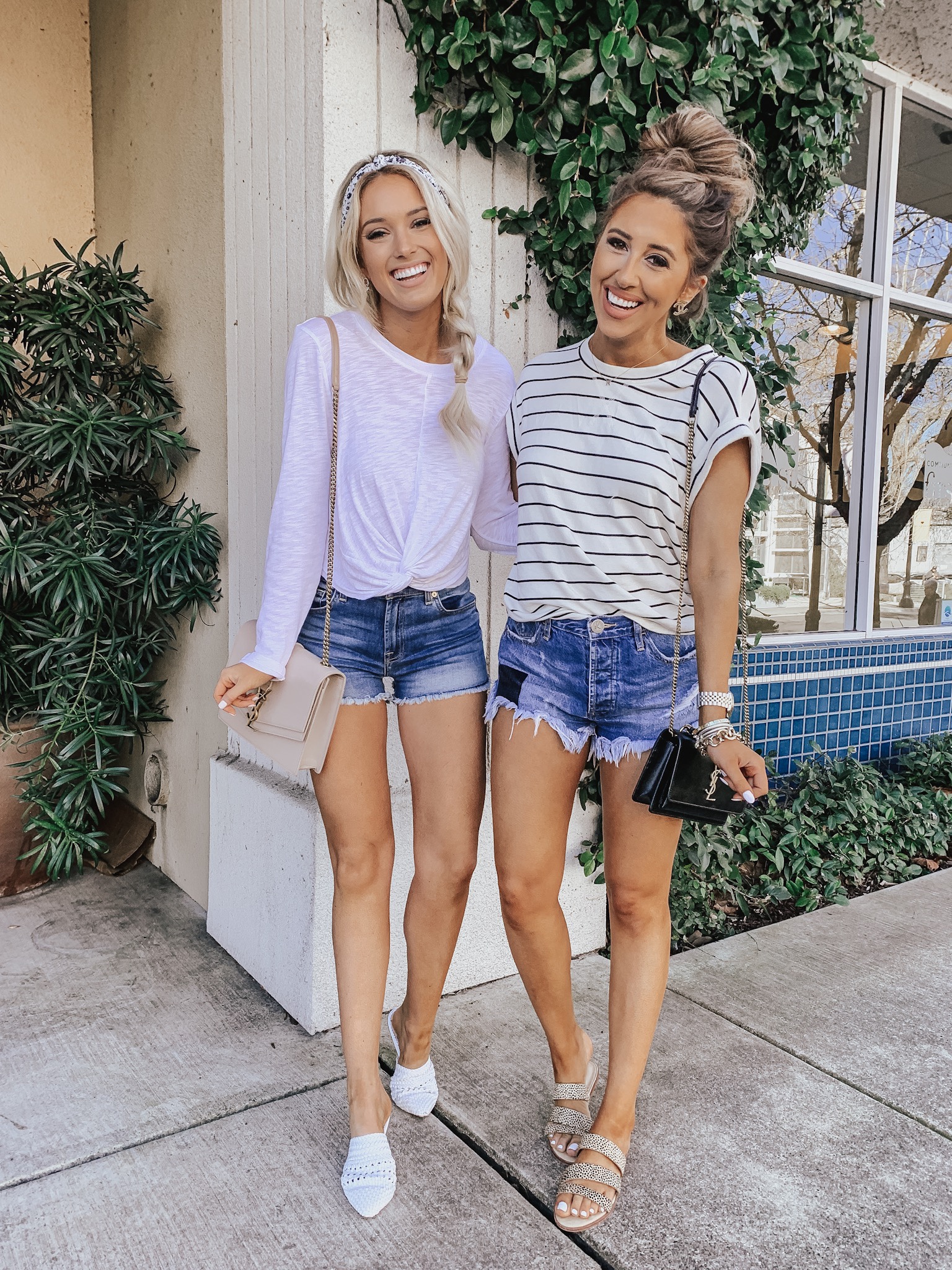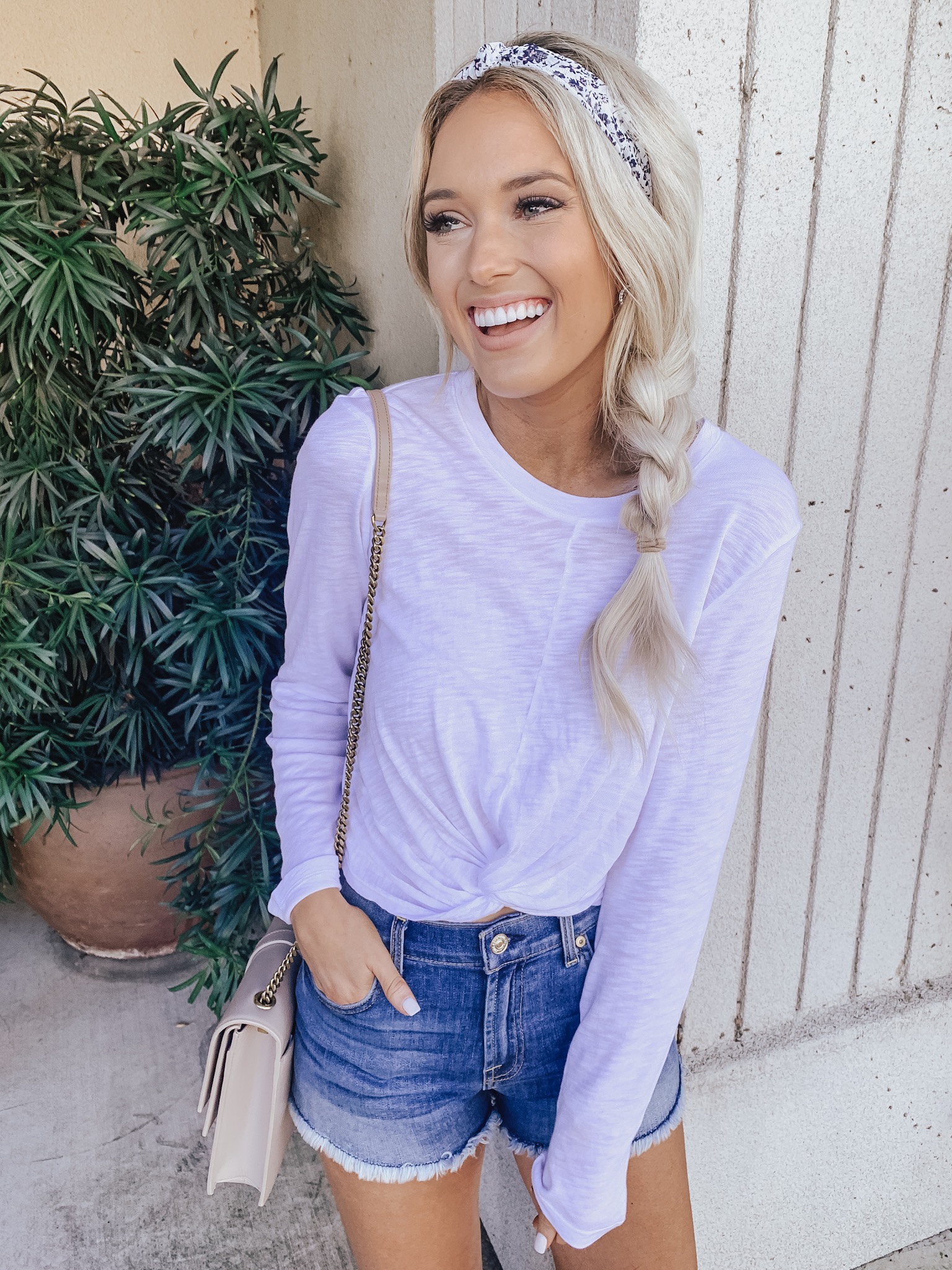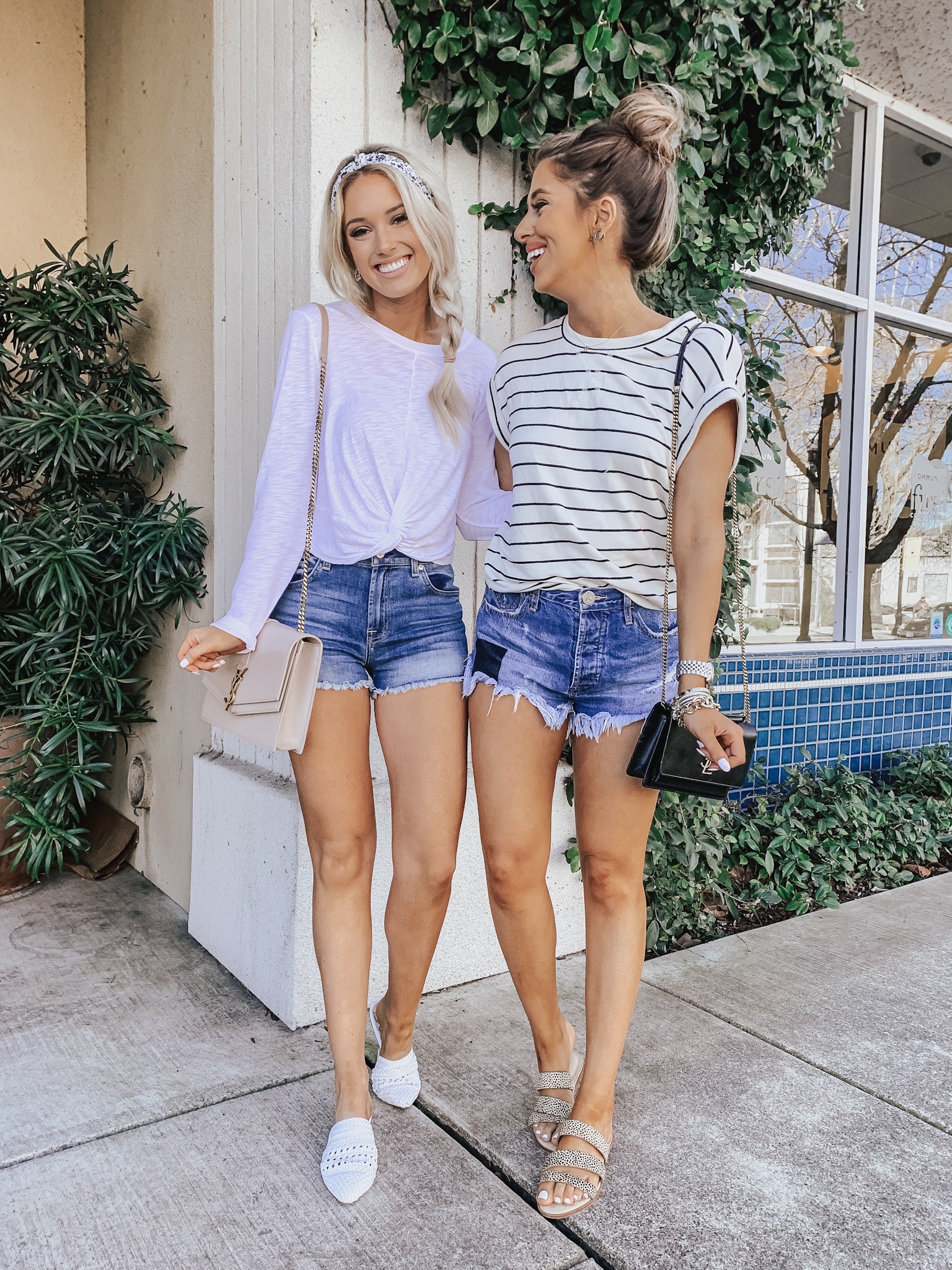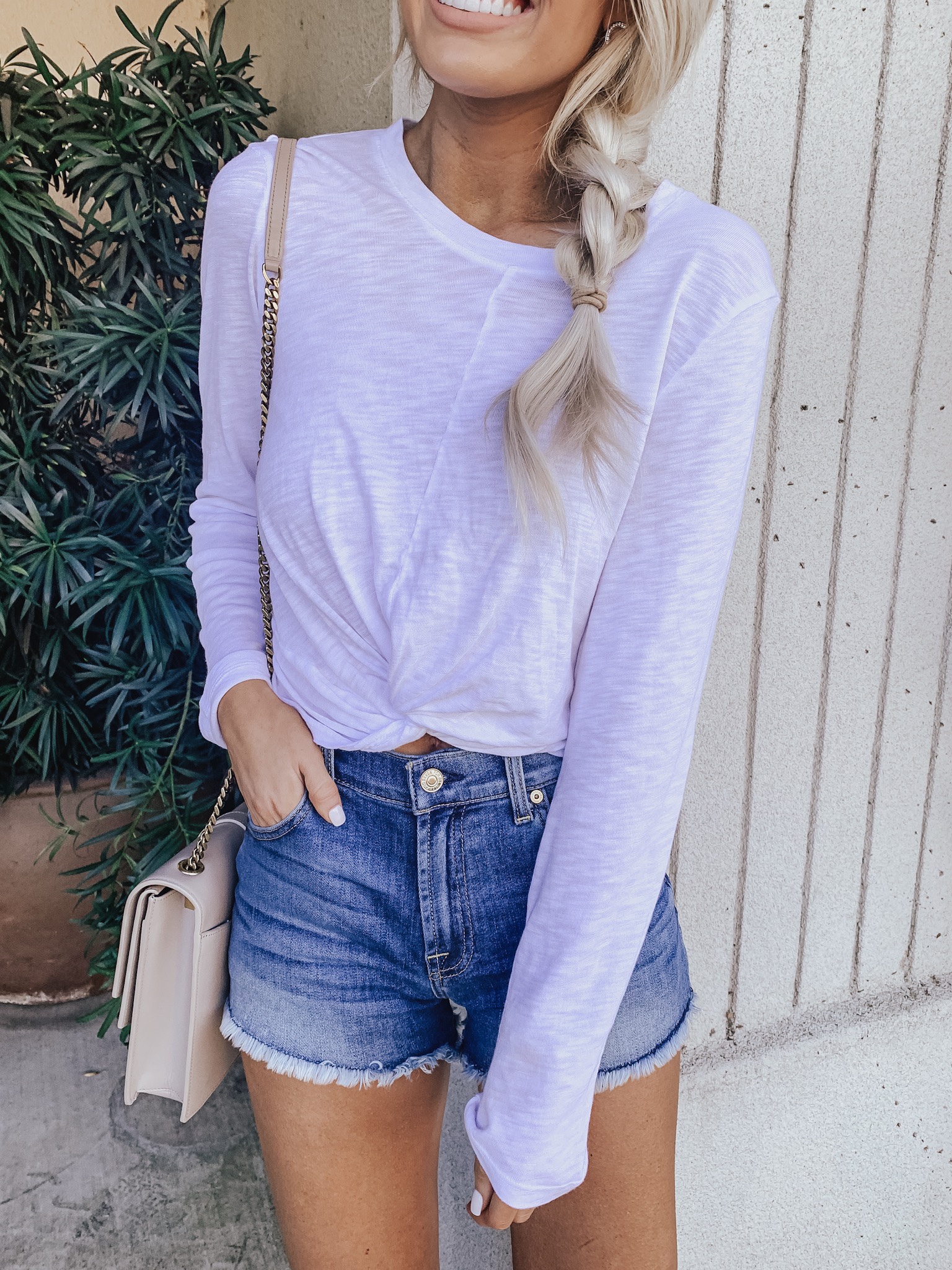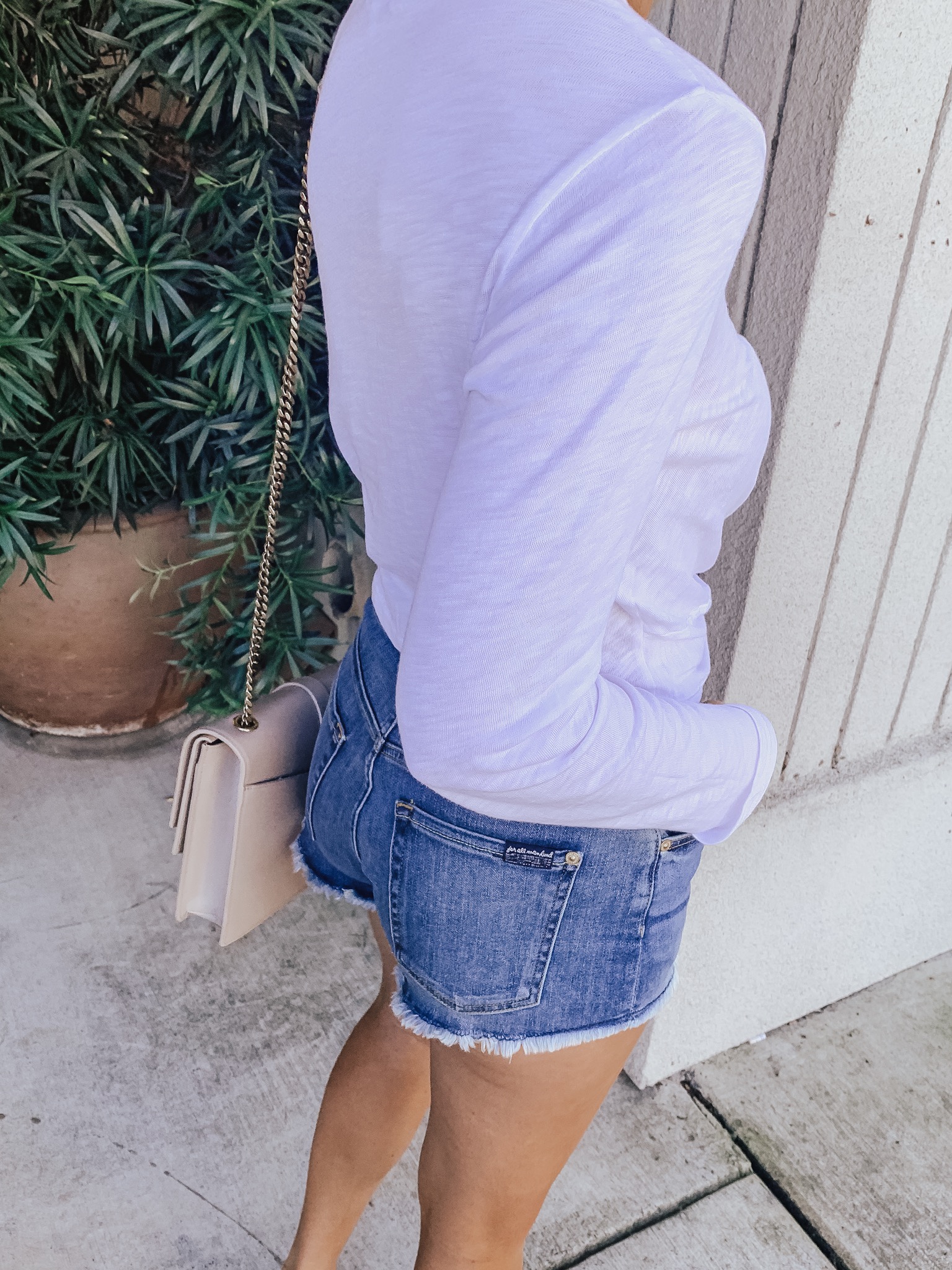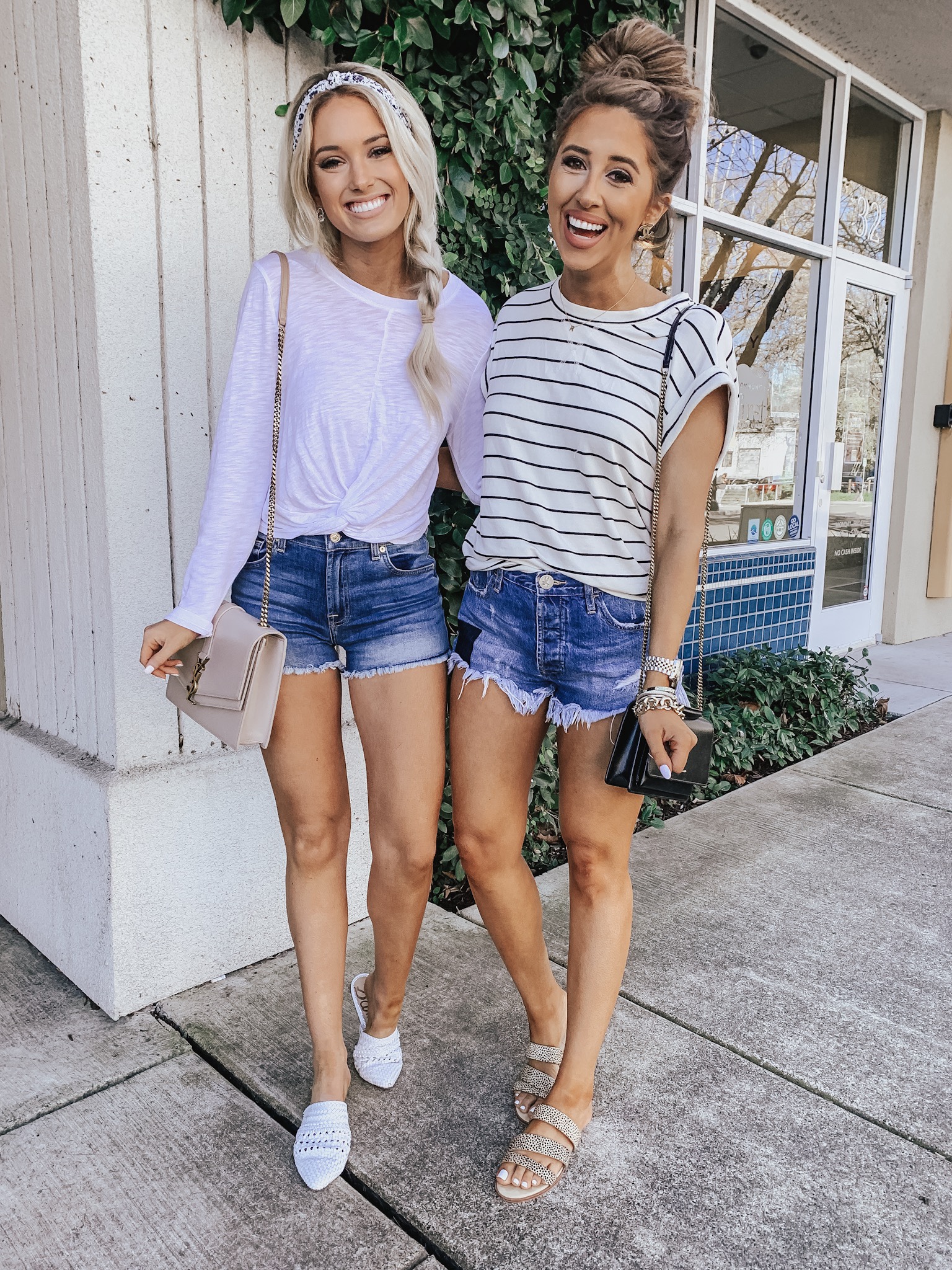 Top: Splendid | Shorts: 7 FAM | Top: Splendid | Shorts: Similar 
Happy Monday, ladies!! Y'all know I love some good basics, which is what today's post is all about. The pieces that Dede and I are wearing can be styled a bunch of different ways and are clothes you will grab for over and over again!
I got this white top about week ago and have already worn it 3 times 🙈 It's just such a good one! I've worn it with denim shorts (as seen here), regular jeans, and some printed shorts. The twist in the front makes it the perfect length to wear to with high waisted bottoms 🙌🏻. Dede's top is the same brand as mine and is SO dang soft. For those of y'all who have never owned a Splendid piece of clothing, you will be obsessed with how soft the fabric is! 
My denim shorts are 7 For All Mankind, which is a denim brand I've worn for years. When it comes to denim, I don't mind splurging when it's super high quality & will last forever. 
Both of our looks are from Bloomingdale's, which is having a sale right now. You can take up to $600 off your order 😍 Details are linked here.