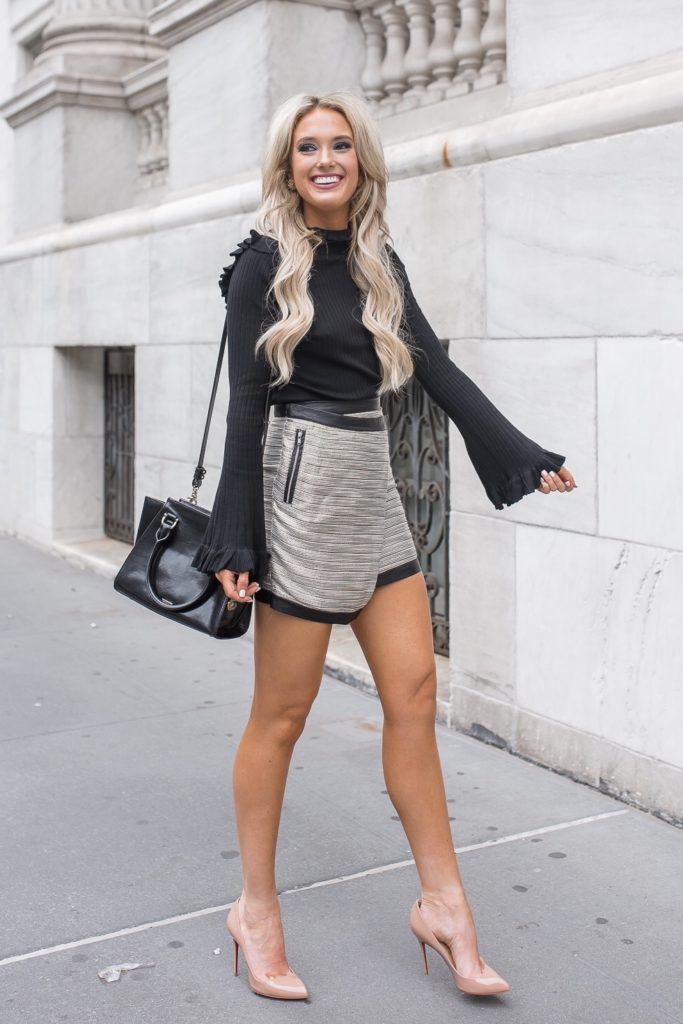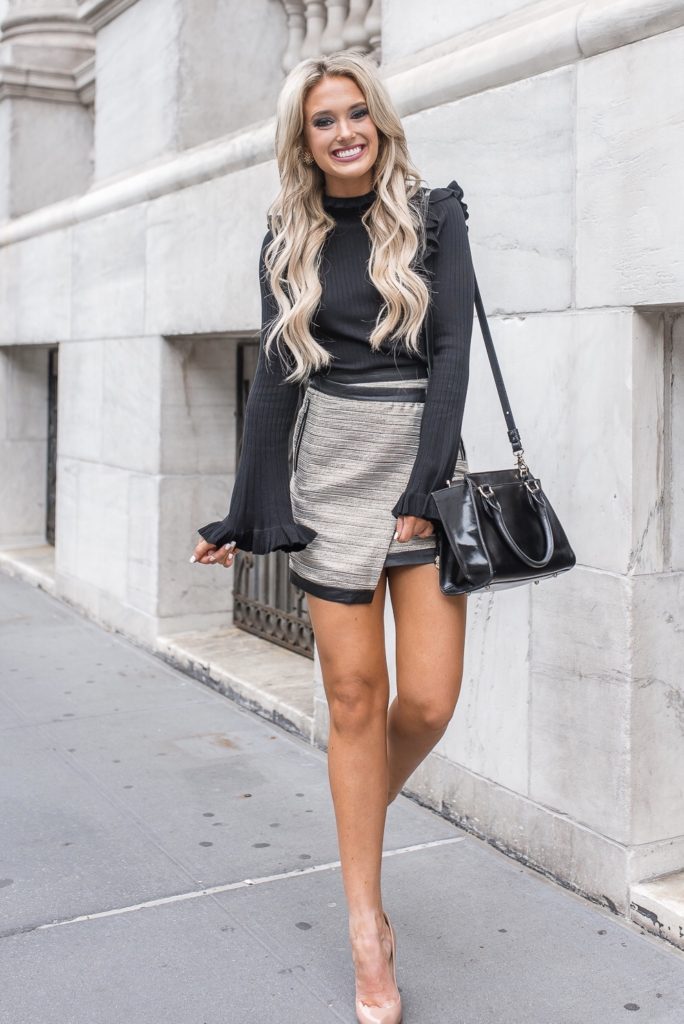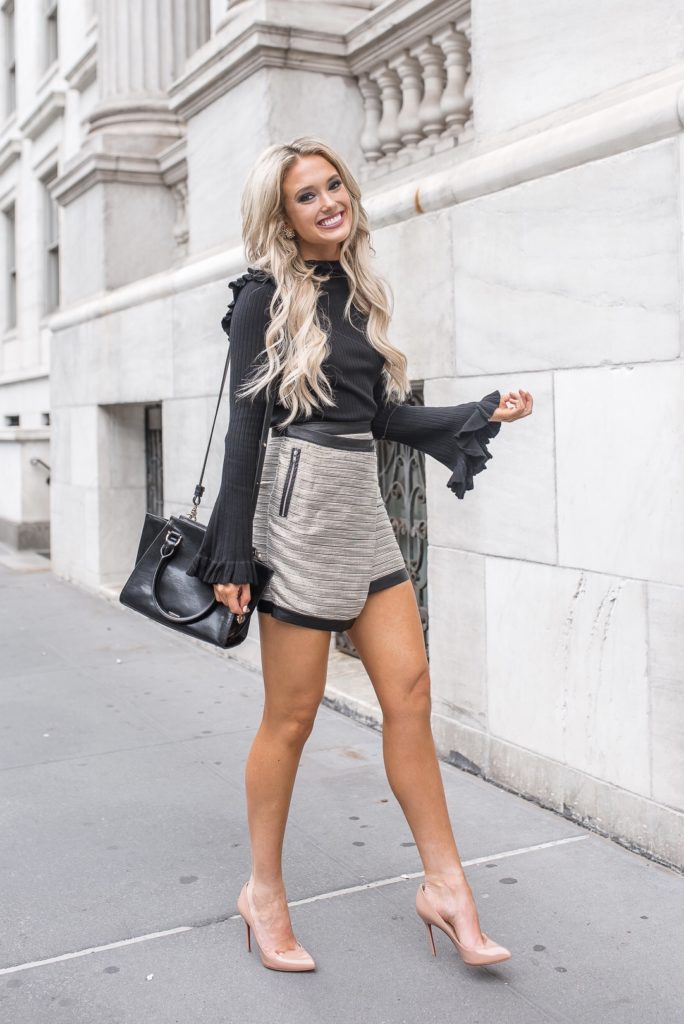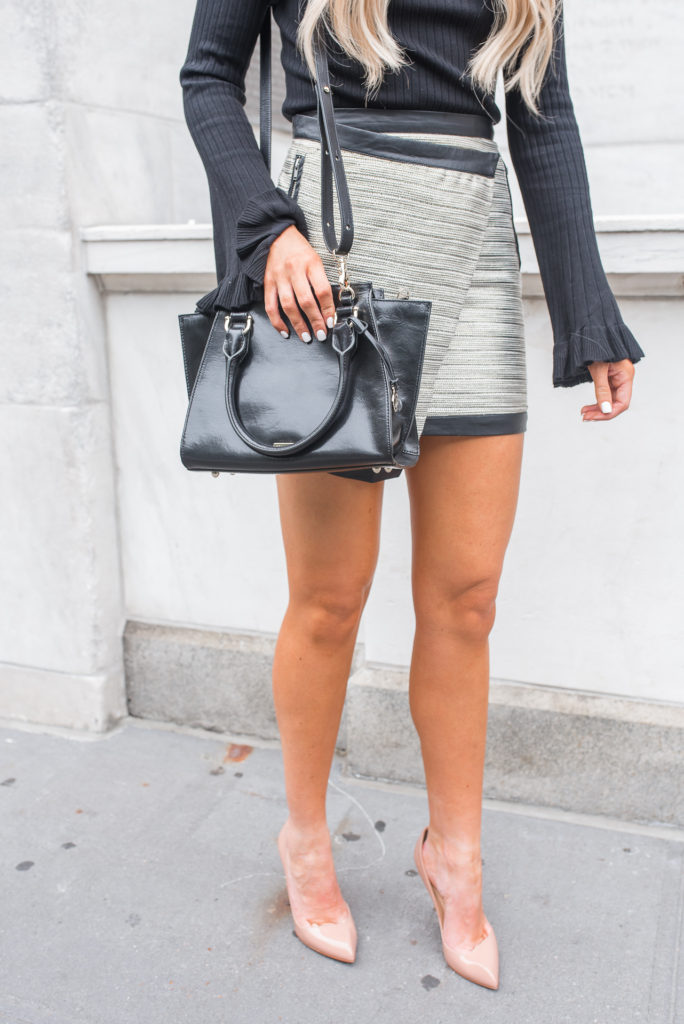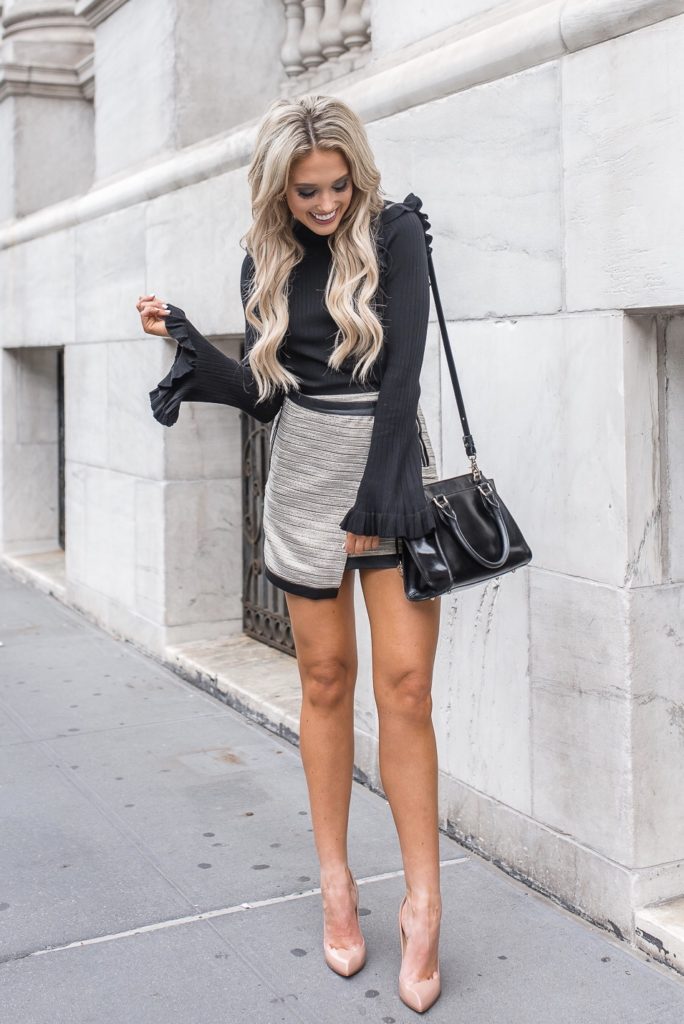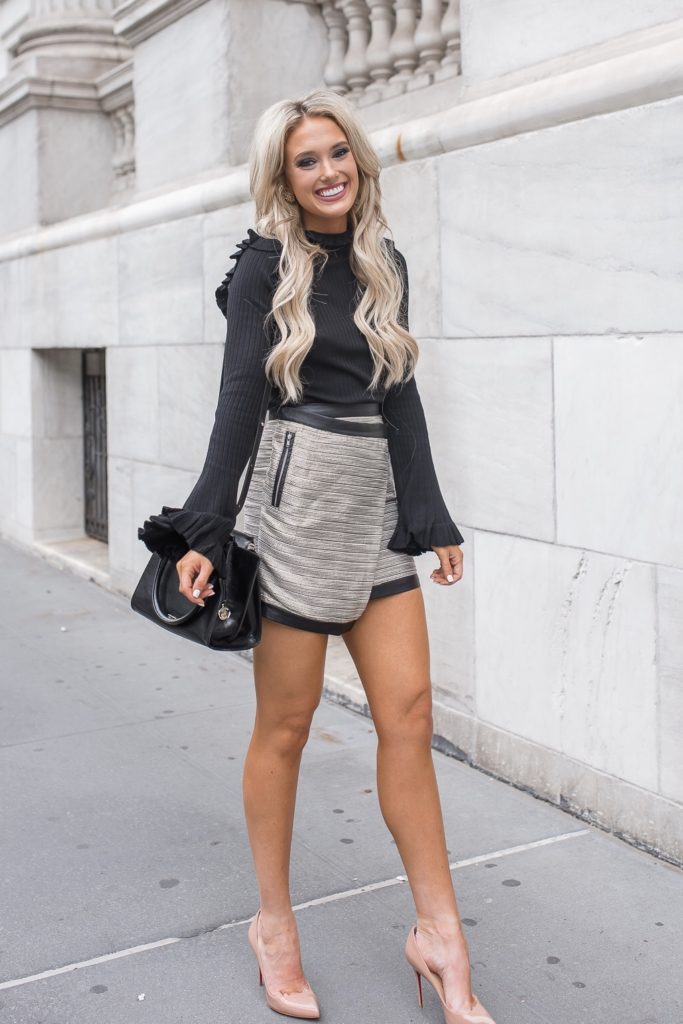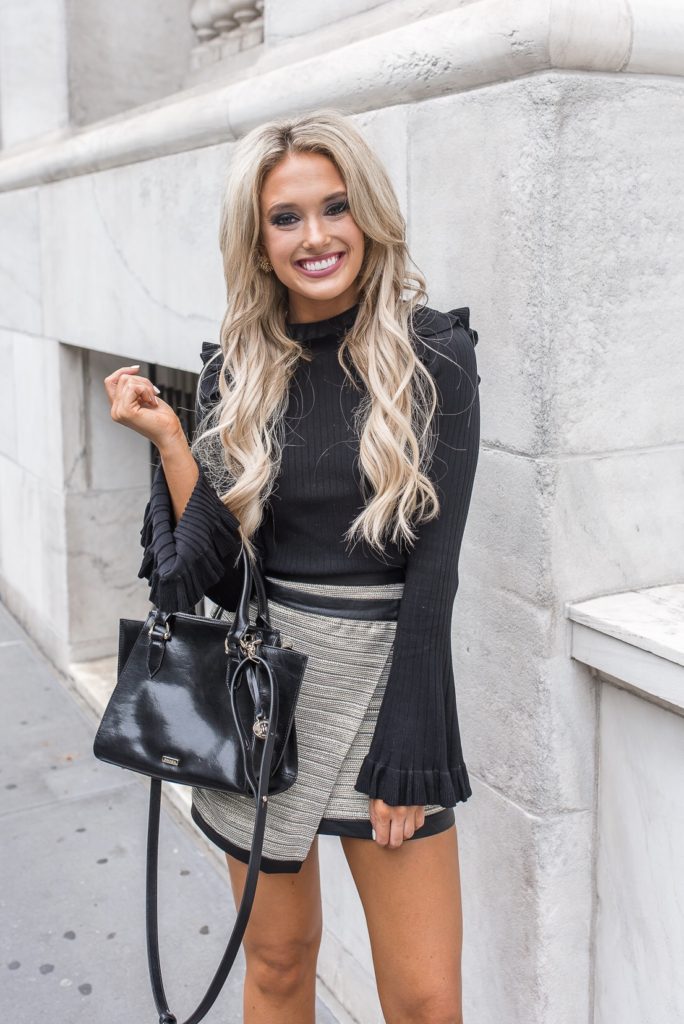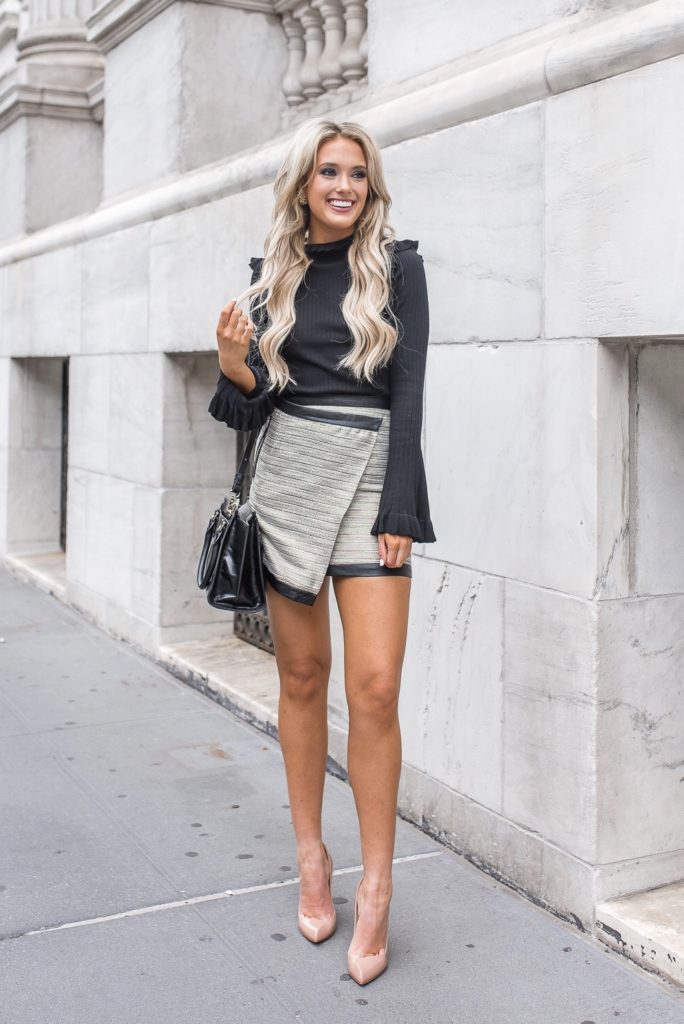 Bag: Brahmin Mini Priscilla | Sweater: Line & Dot | Skirt: Lovers & Friends | Heels: Christian Louboutin
After a very busy NYFW, I am finally HOME! I had such a blast and loved every part of the week, but I'm definitely happy to be home. Running around New York is so much more exhausting than it looks, but SO worth it. My absolute favorite thing about fashion week is getting to face-to-face time with girls that you usually only communicate with online. This industry is filled with SO many amazing women and I'm so honored to be able to spend time with them!
This is one of my favorite looks I wore in New York, and one of my favorite handbags I carried! The Brahmin Mini Priscilla is honestly the perfect size because it's big enough to fit all the essentials (wallet, sunglasses, gum & lipstick), but small enough to comfortably carry to events. The purse is made of Italian calf leather, but is still very affordable ??! I decided to get black because I wear a lot of darker colors in fall/winter, but there are many other colors available (I also love the cognac one). You can shop all of Brahmin's handbags here!
**Thank you Brahmin for sponsoring this post!