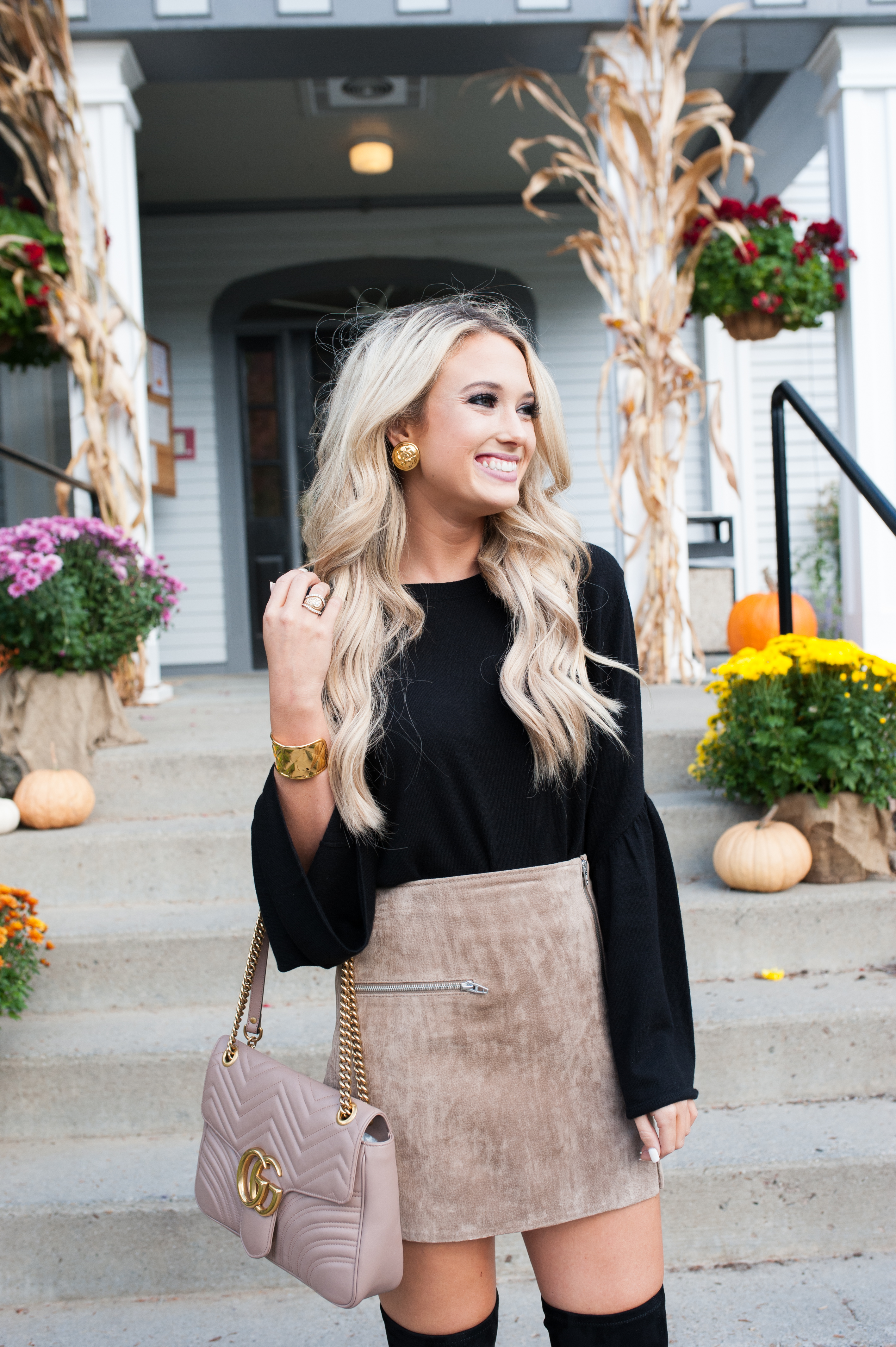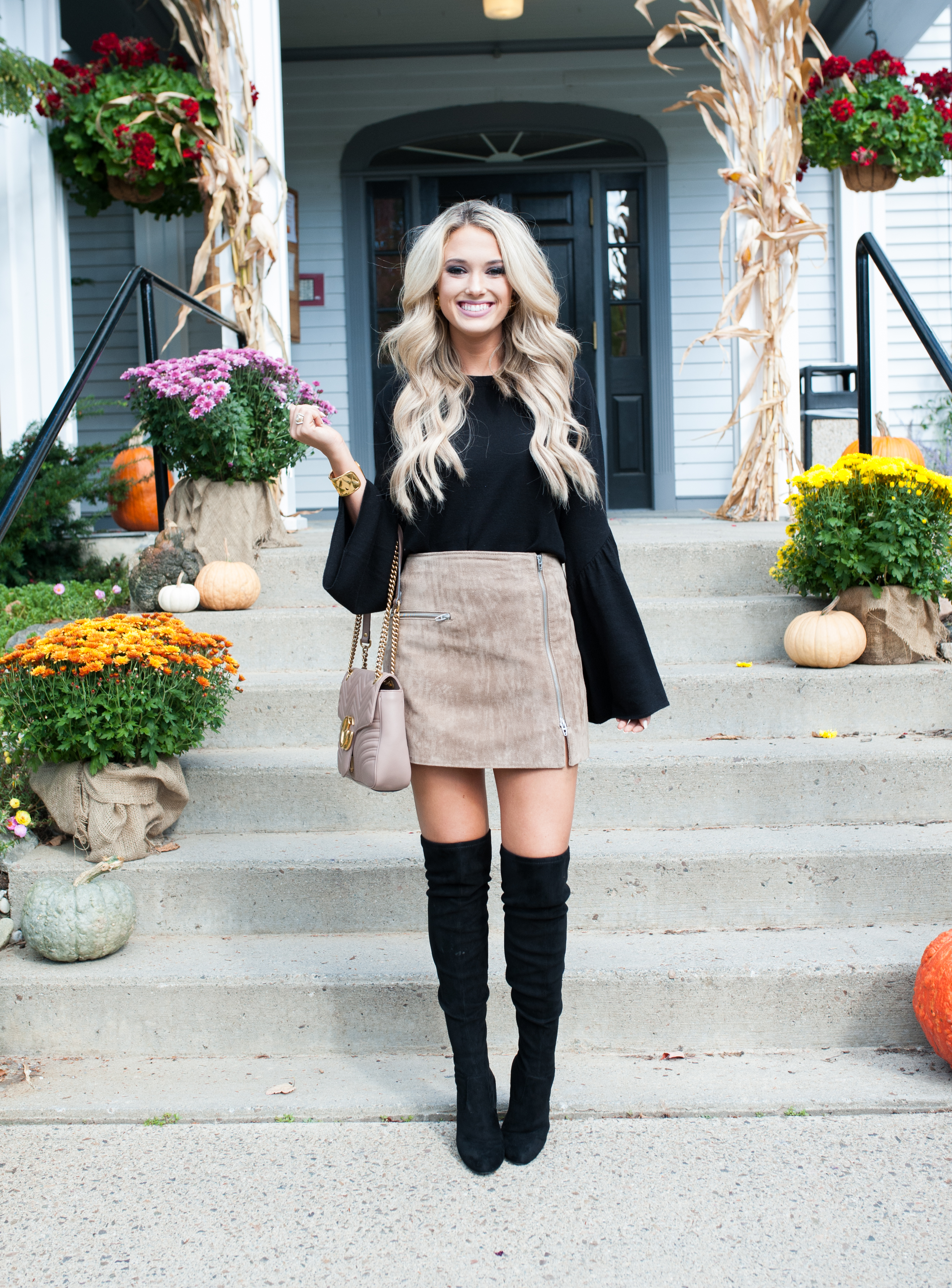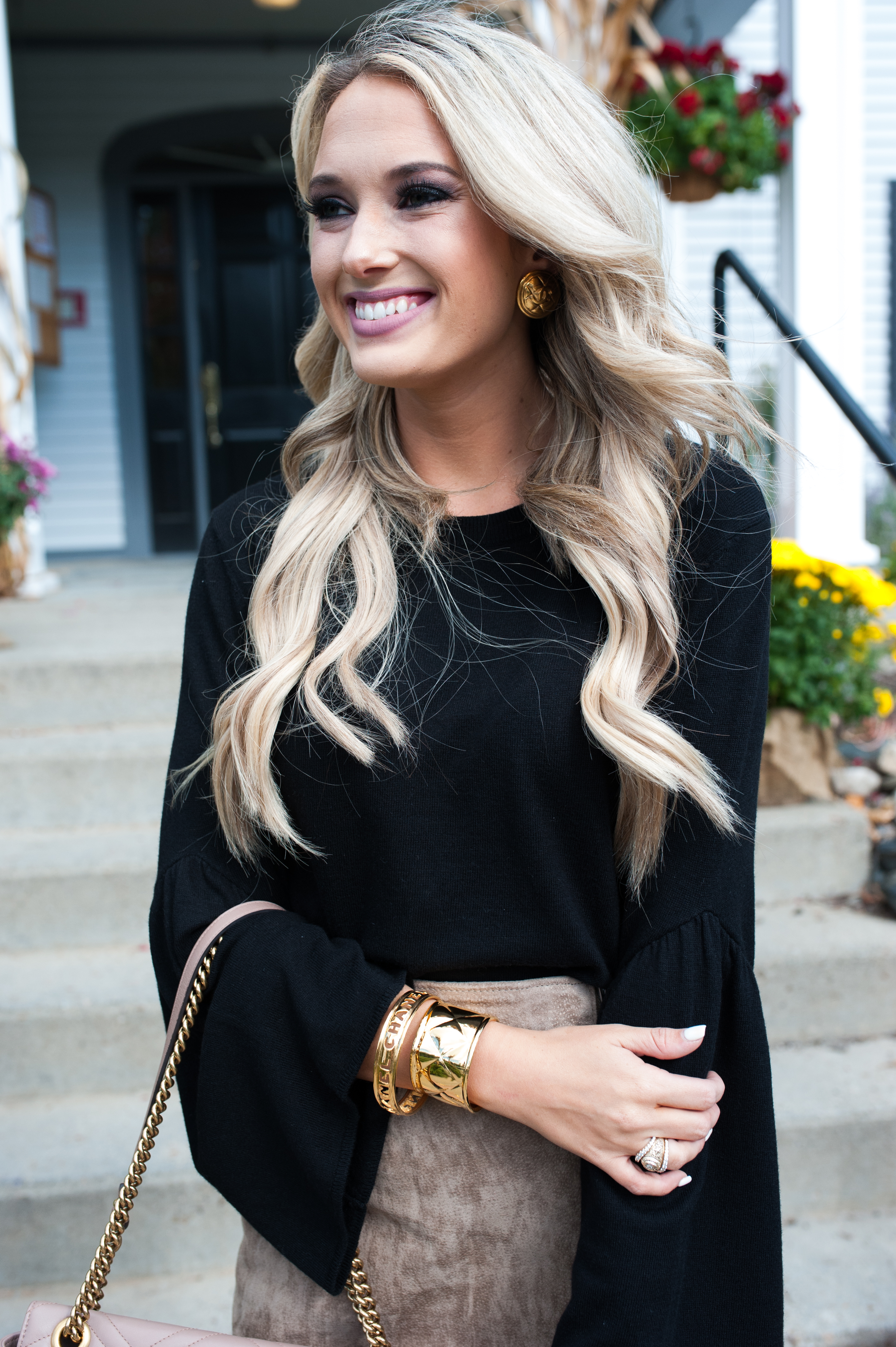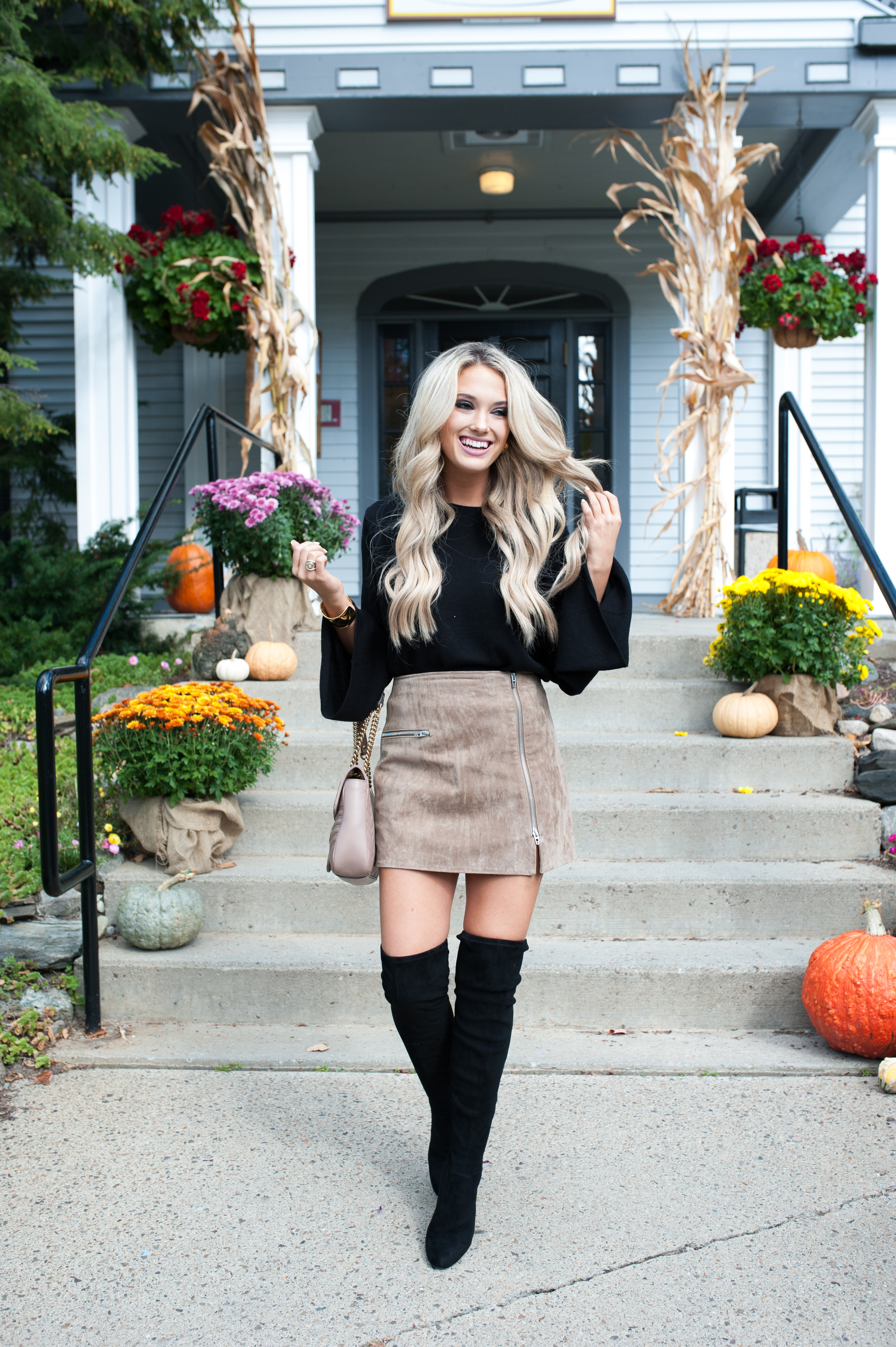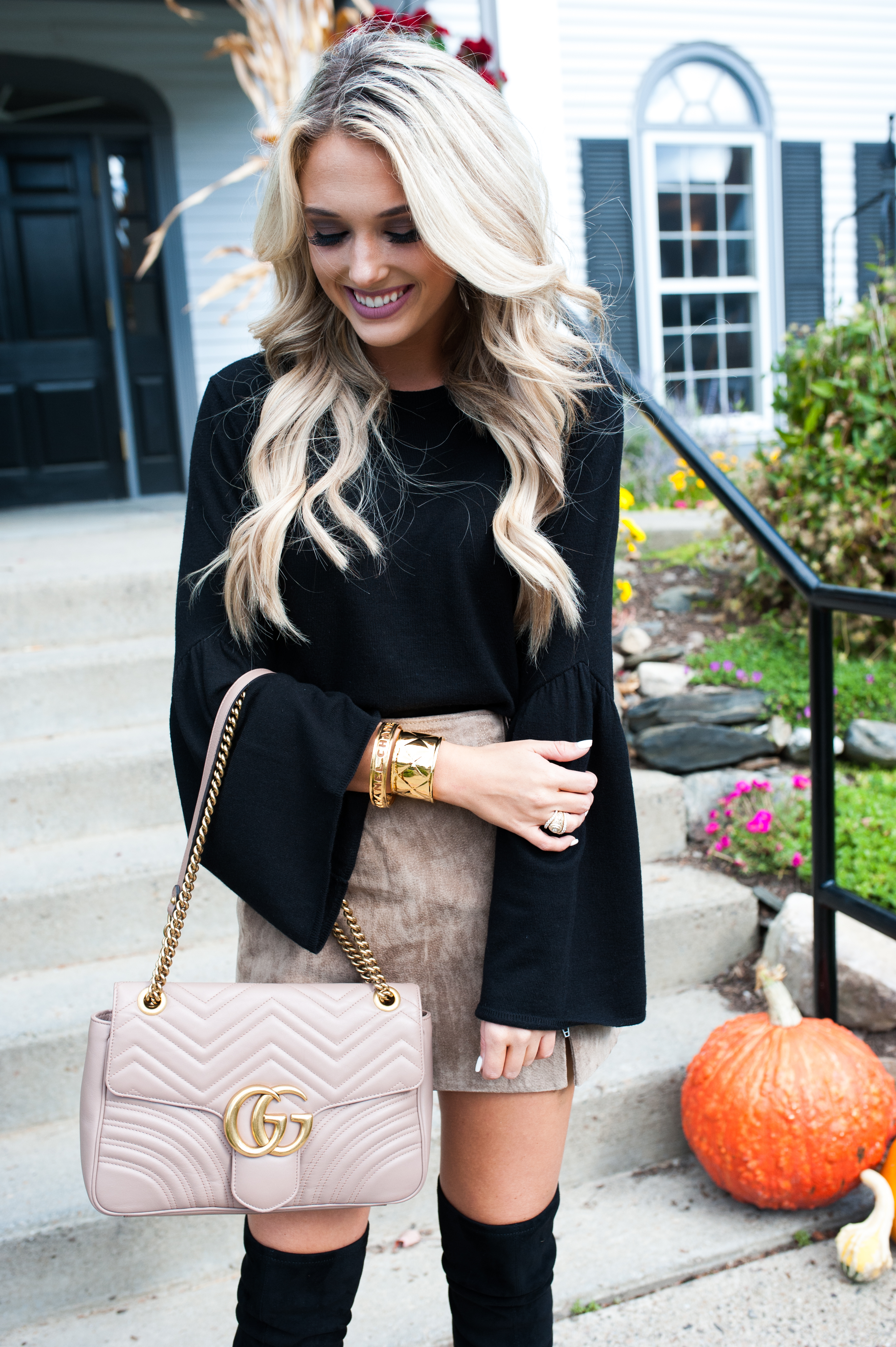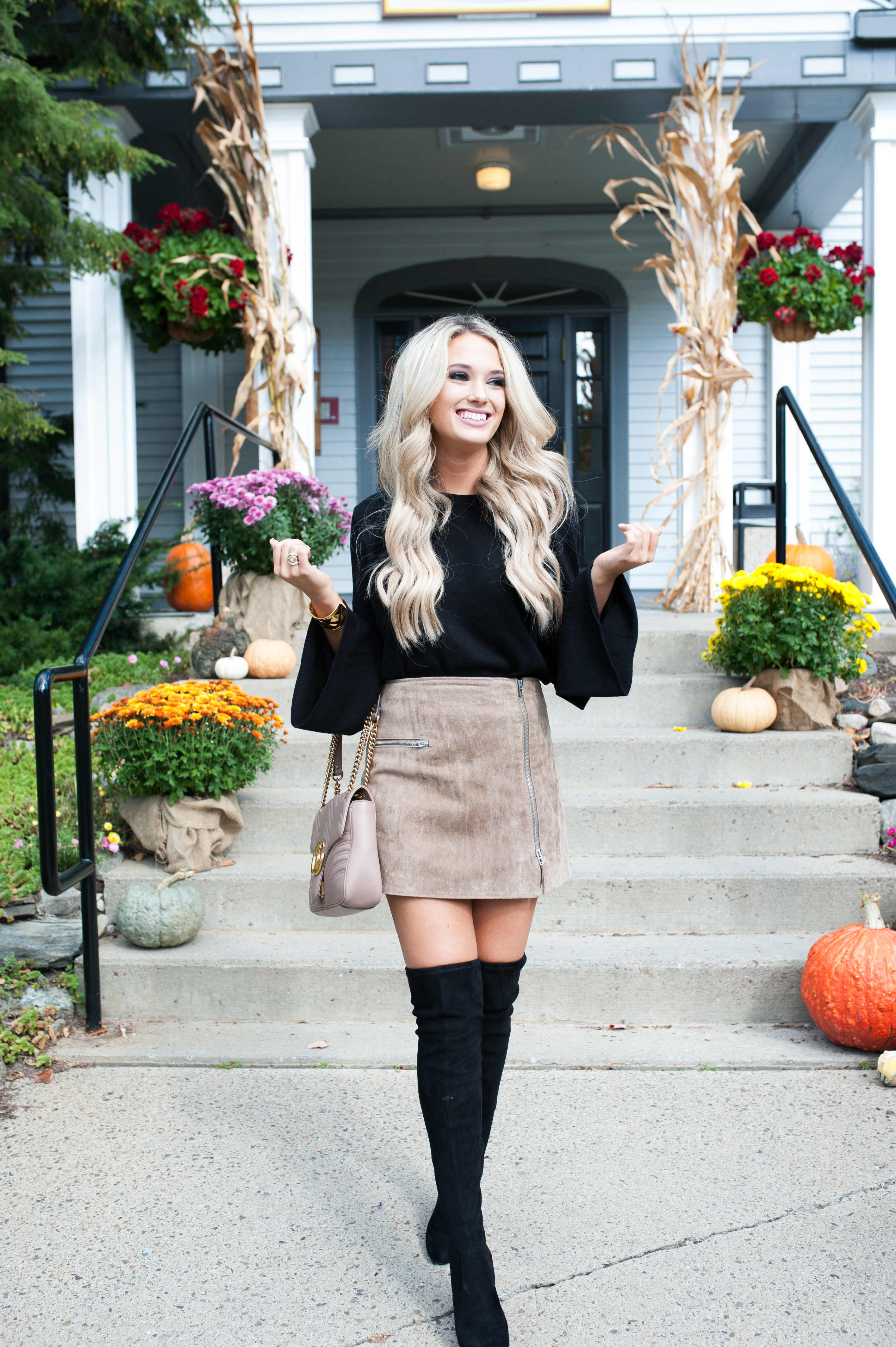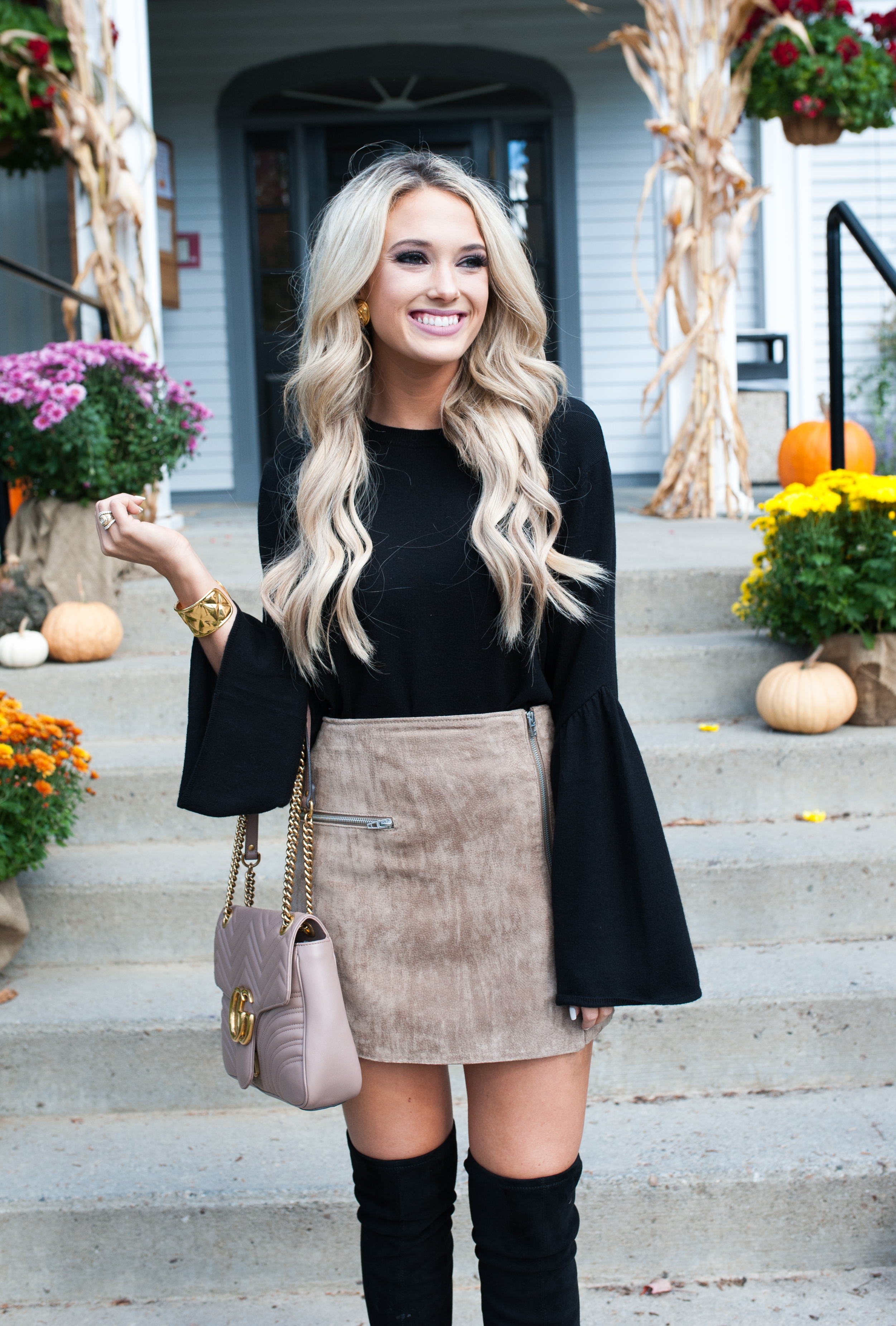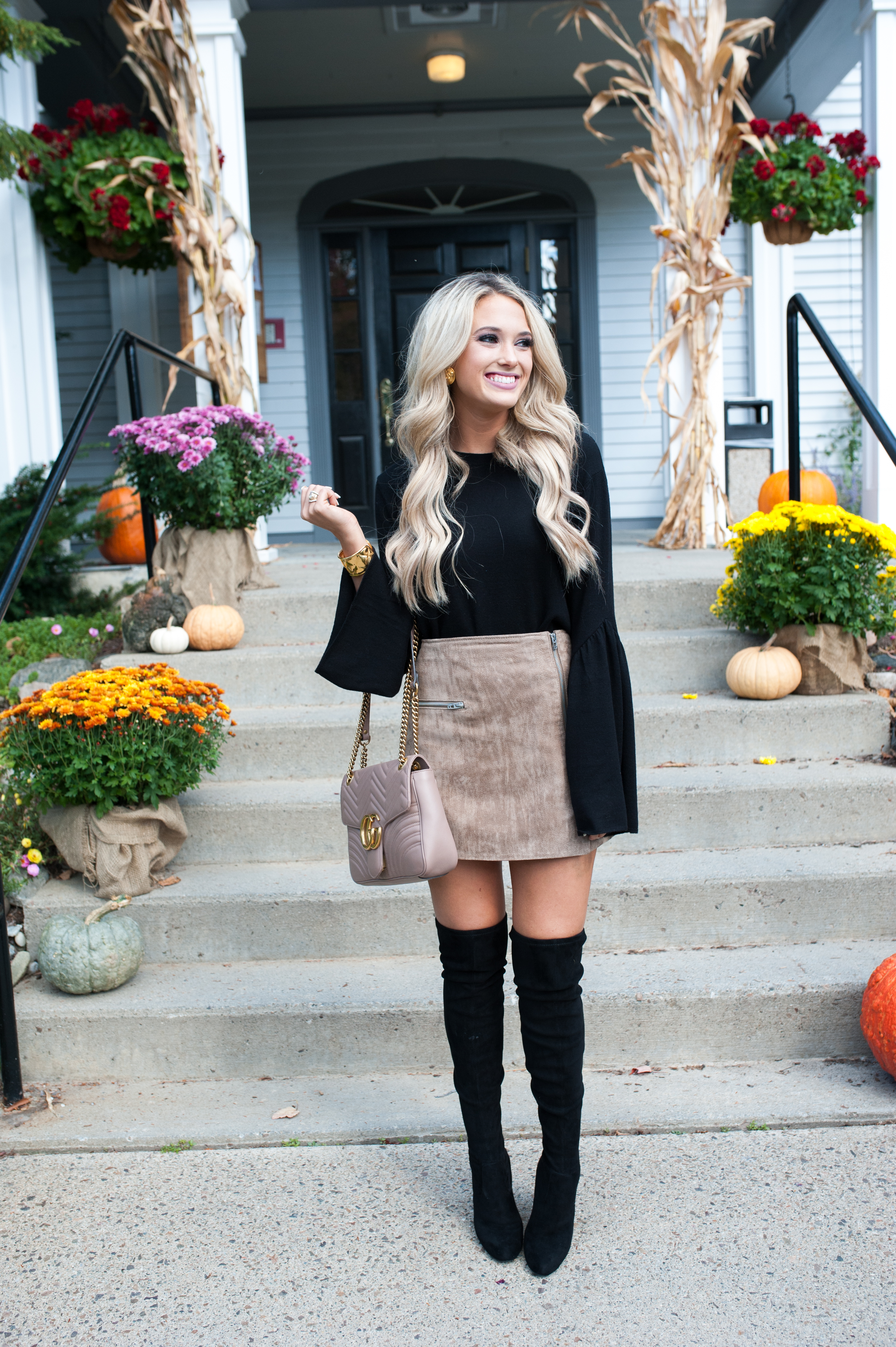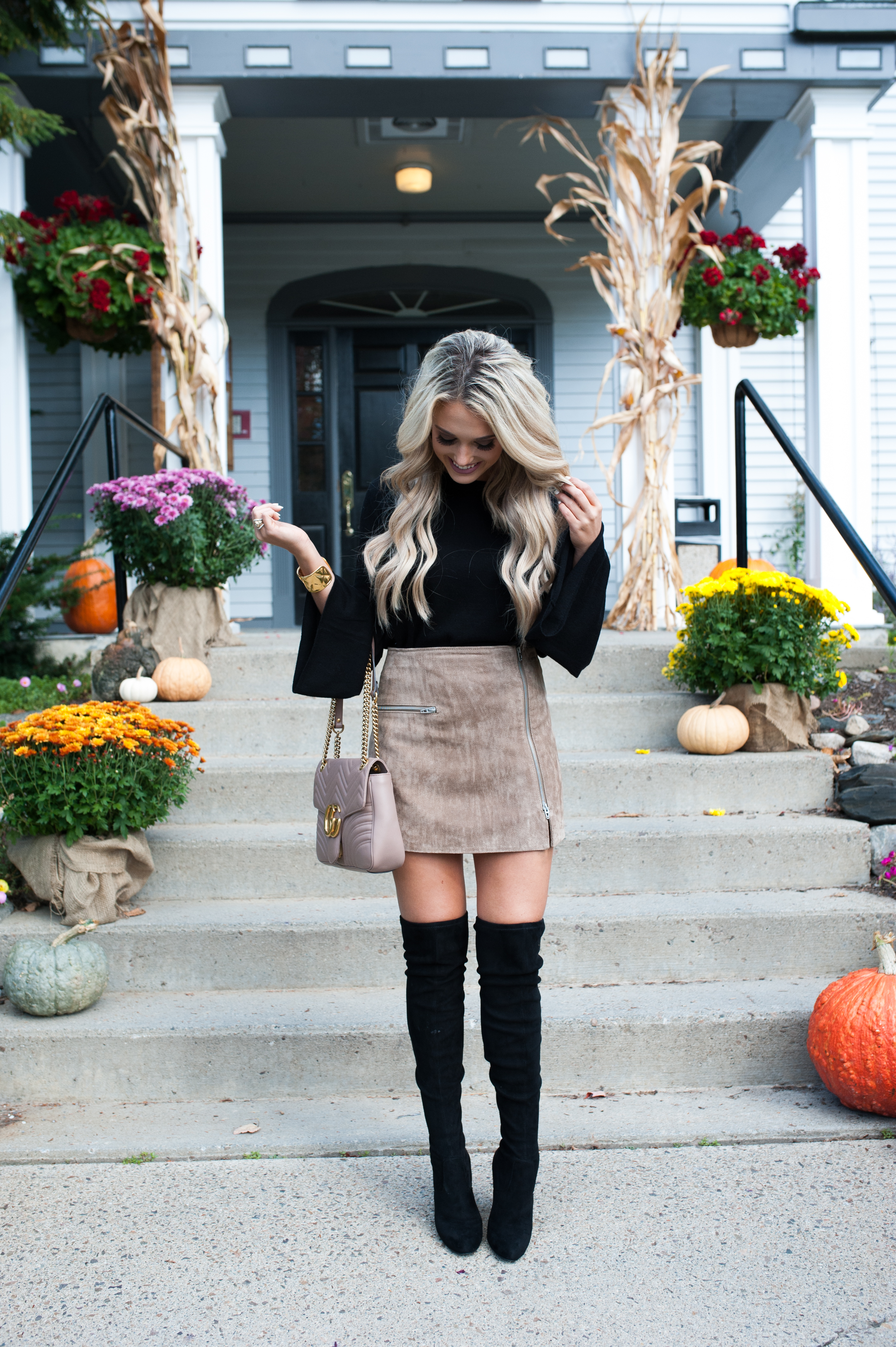 Earrings: Switch | Bracelets: Switch | Sweater: Leith | Skirt: Blank NYC | Boots: Steve Madden | Purse: Gucci
Happy Friday, y'all! I am SO excited to share a new company I recently learned about called Switch. It's no secret that I love Chanel, but being a recent college grad, I can't just go out and buy new designer jewelry all the time. Switch is a company that provides access to designer jewelry starting at $29 a month. Y'all know I signed up for that immediately!!
They have tons of designers from David Yurman to Hermes, but of course I went for the Chanel! What I love is that you get to switch it up all the time and have new designer pieces every month (every girl's dream, right?!)
I wore the pieces with this black sweater and suede skirt yesterday in Vermont. We took a mini road trip to Stowe (my mom's absolute favorite town) and had a blast! I'm so sad we have to go home tomorrow.. back to warm weather and humidity in Houston!
I hope everyone has a great weekend!!
SHOP THE LOOK: