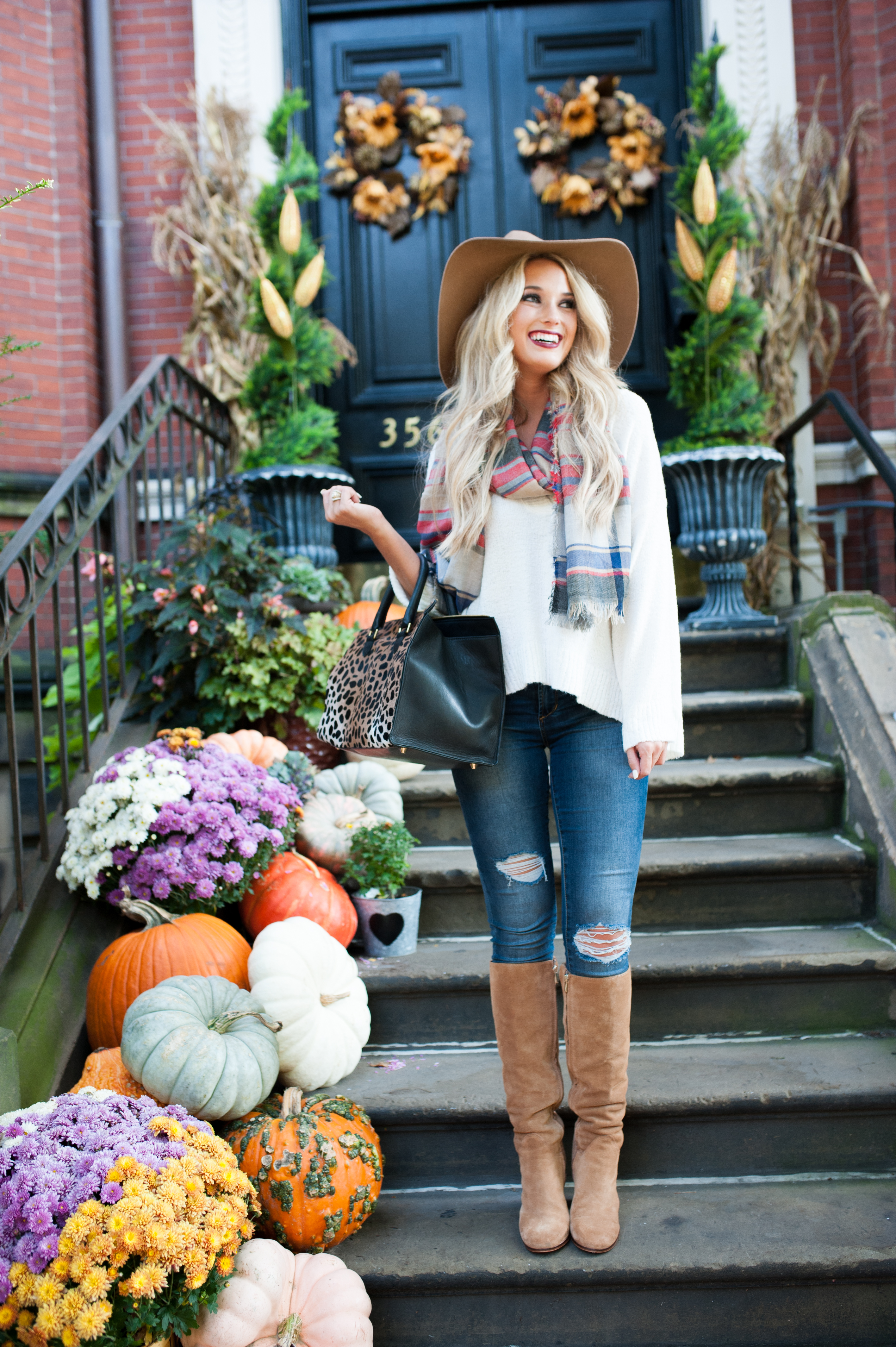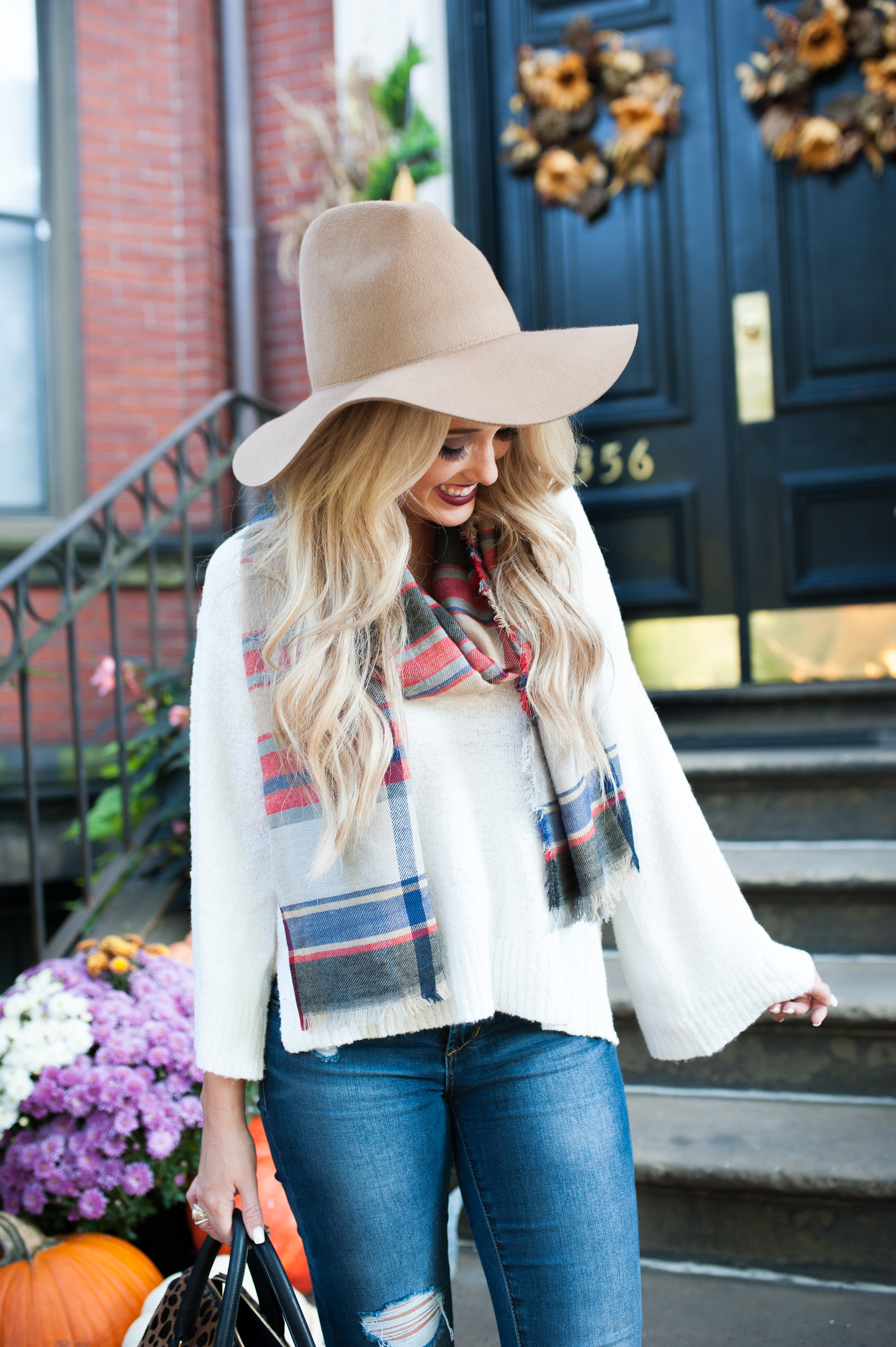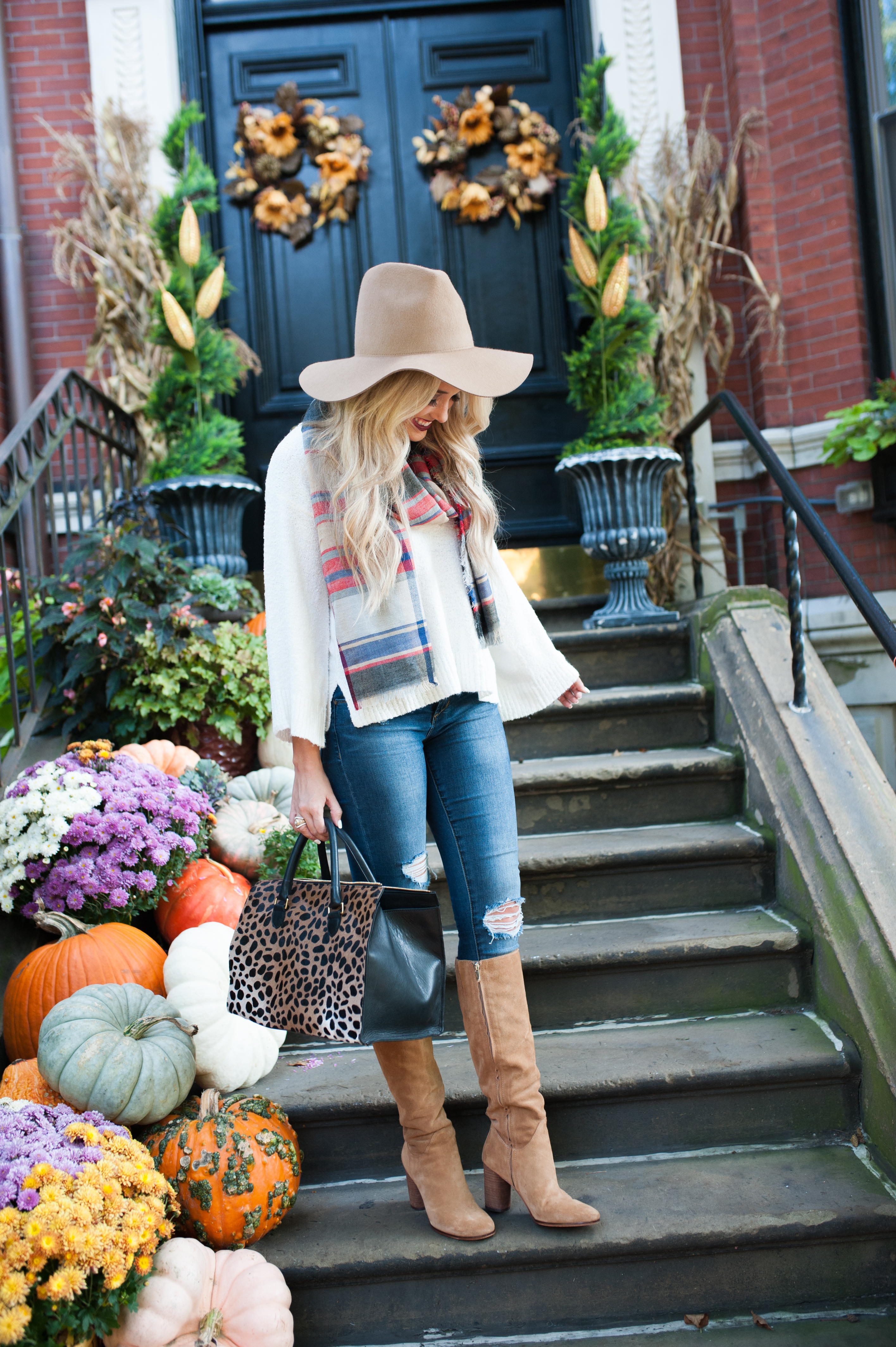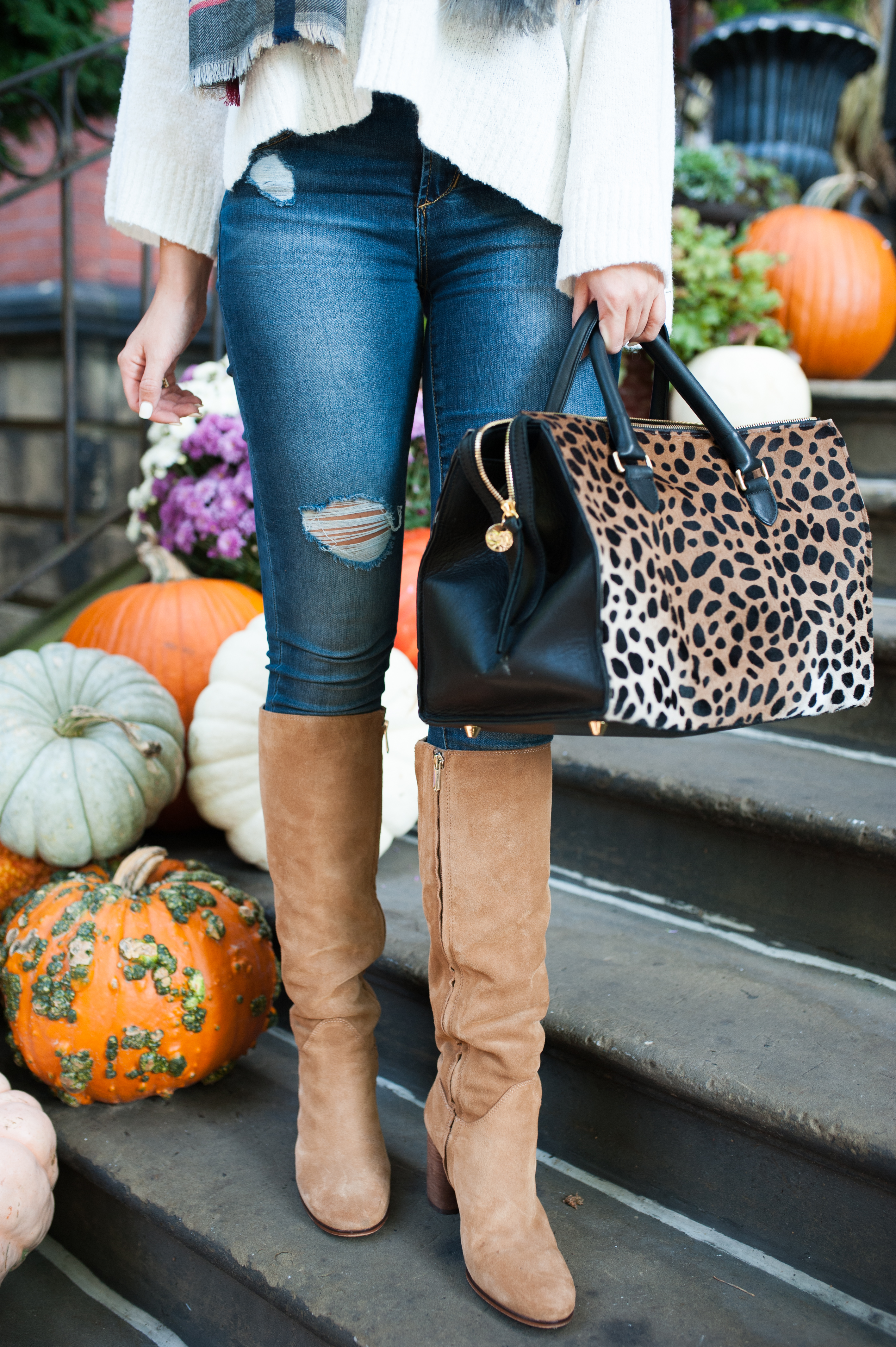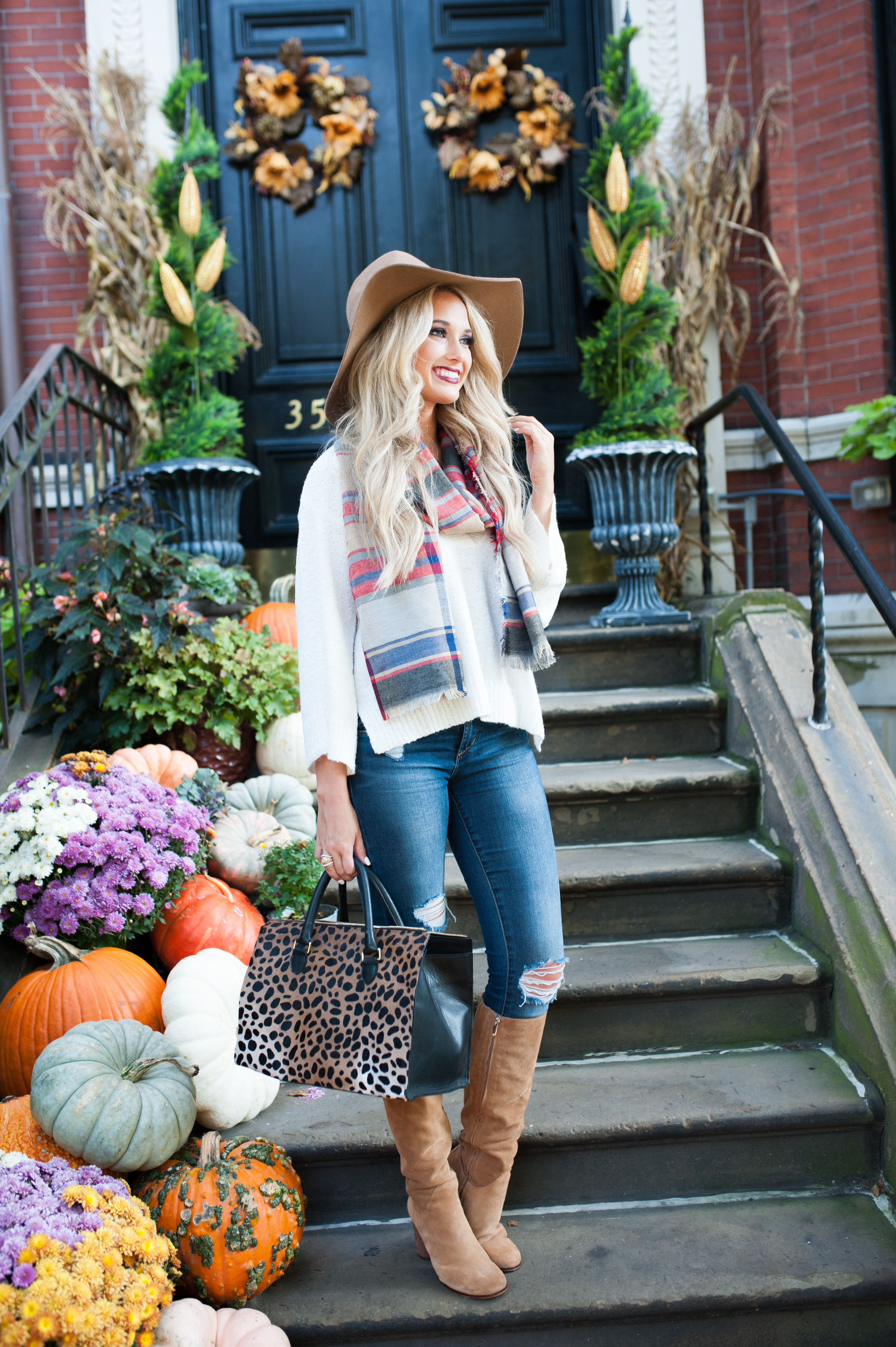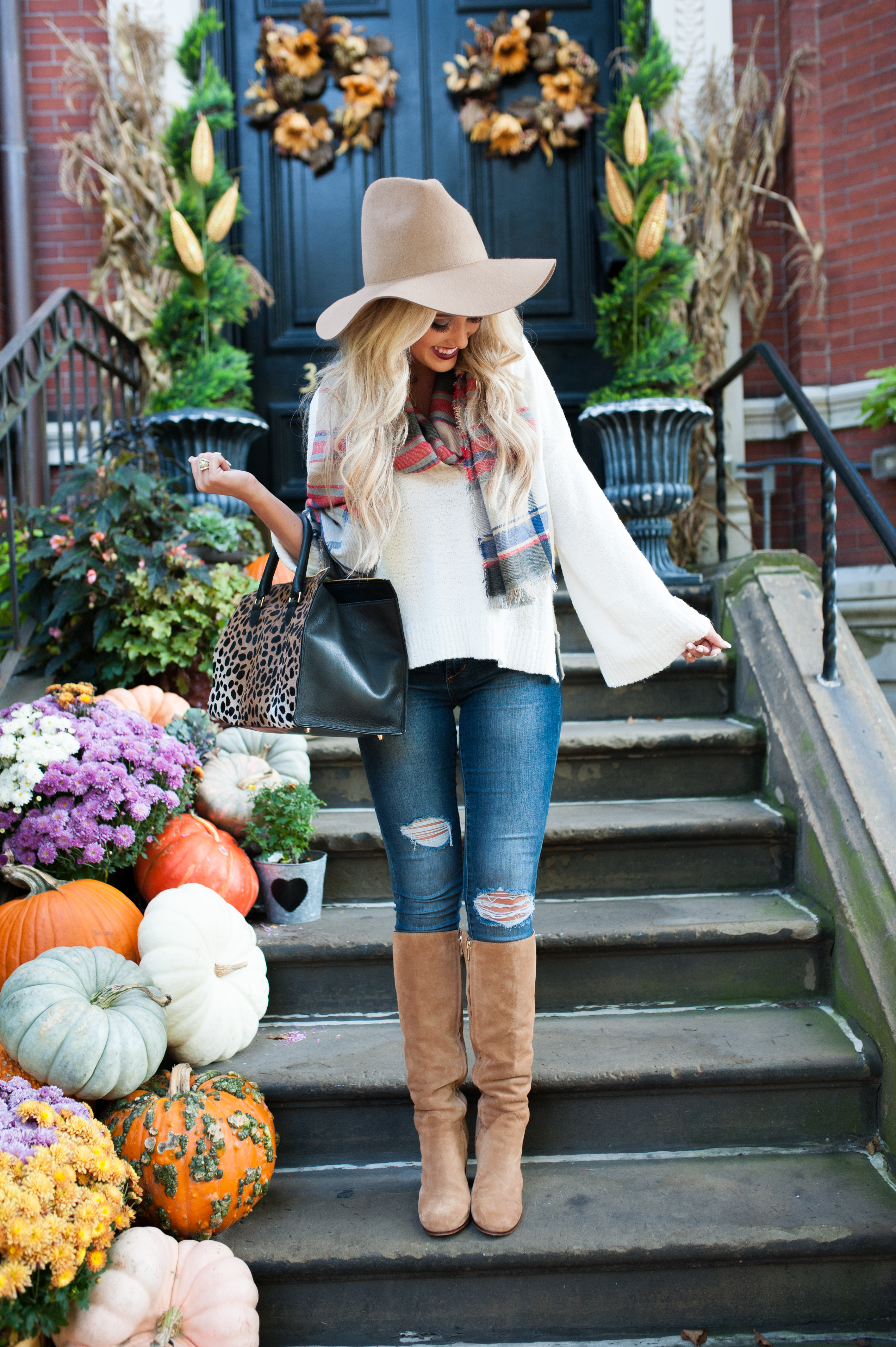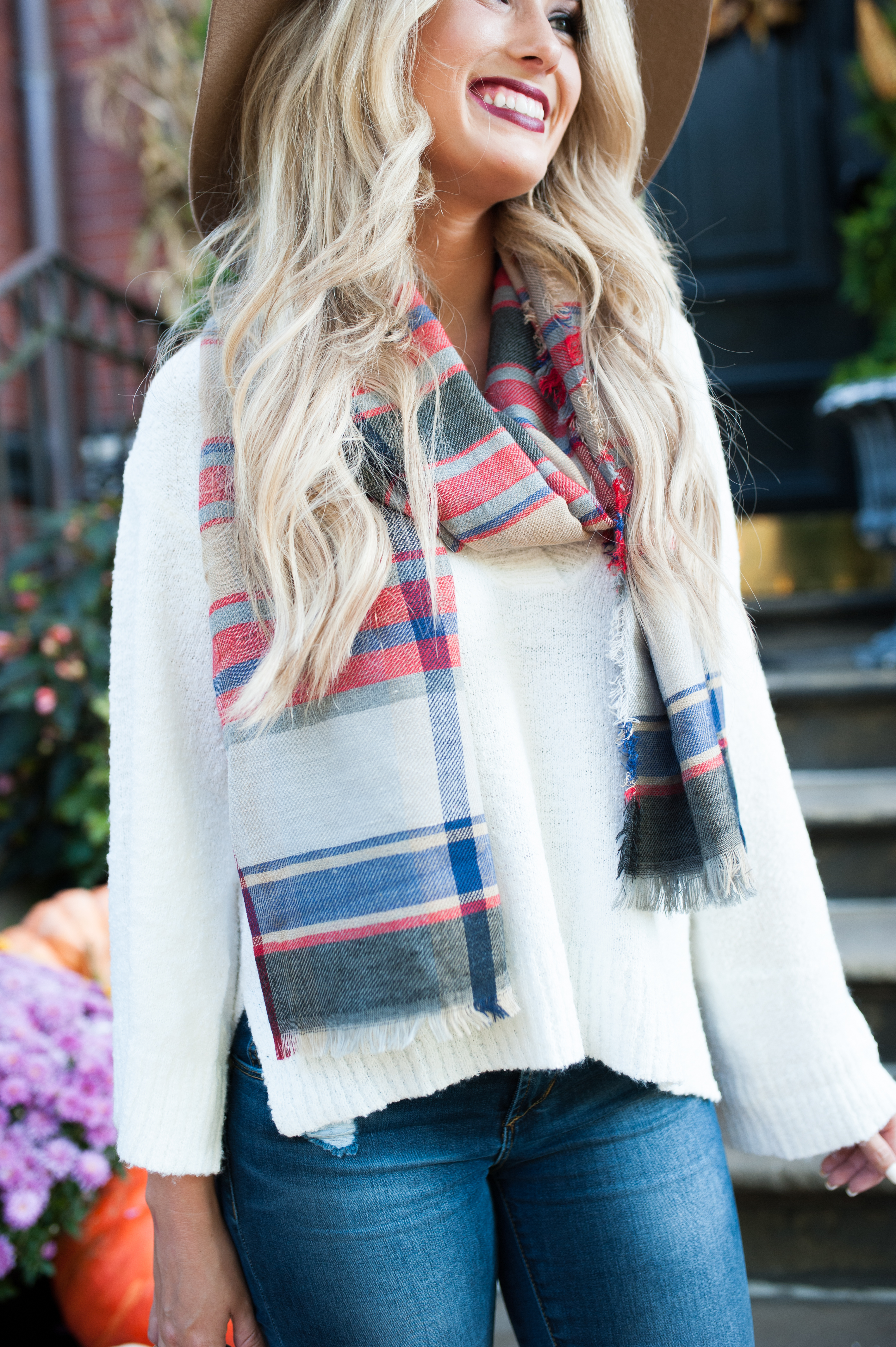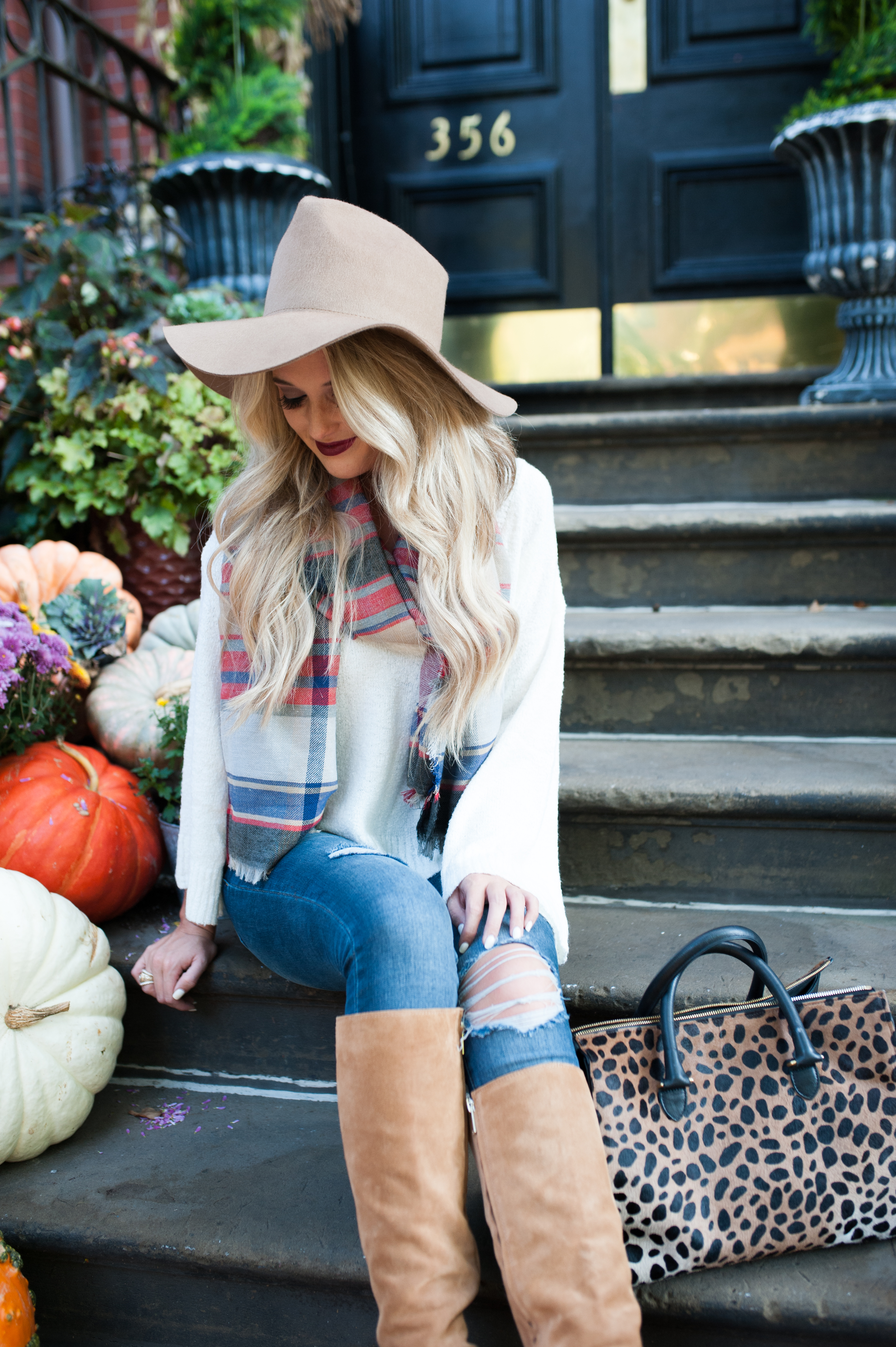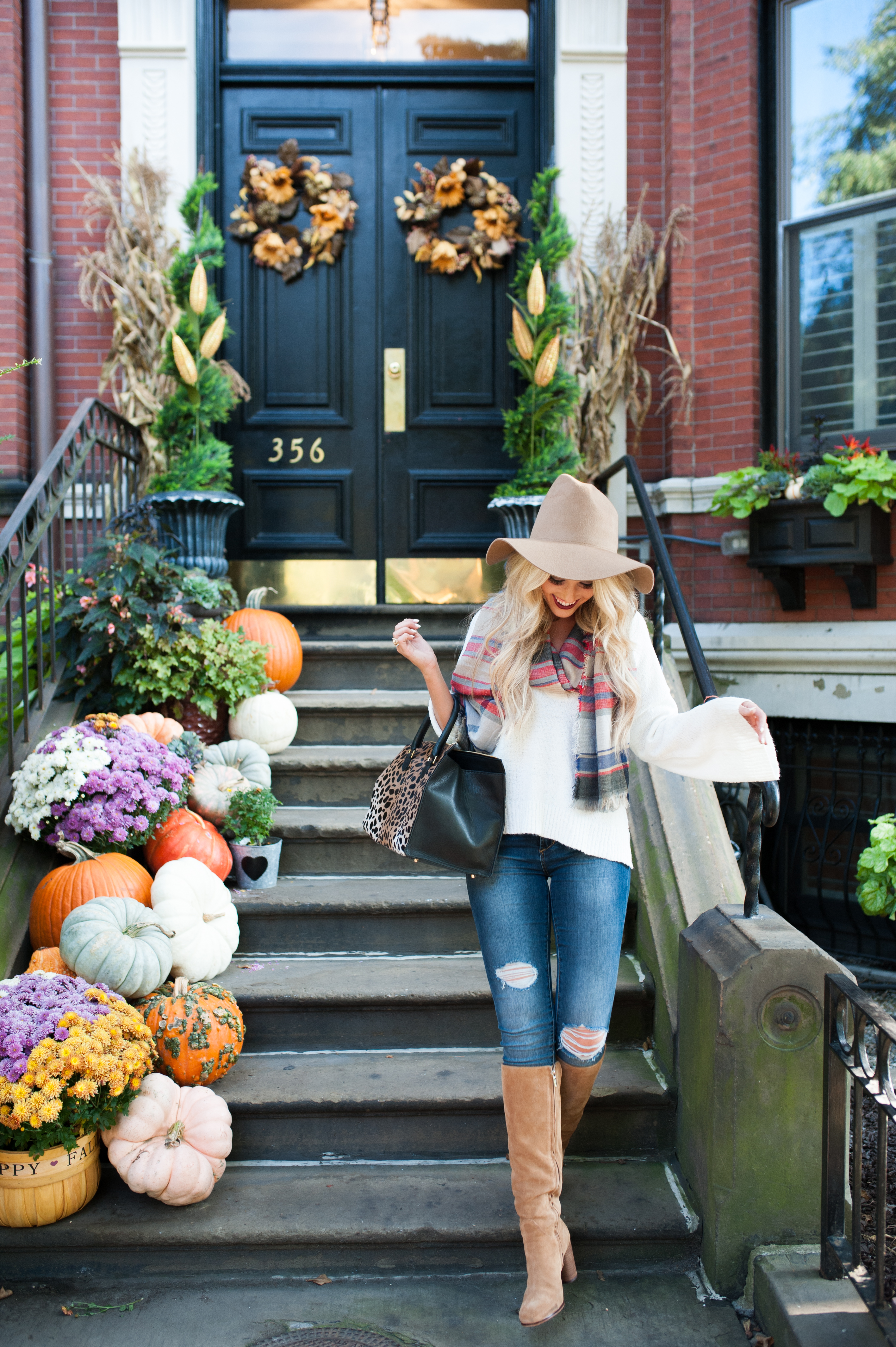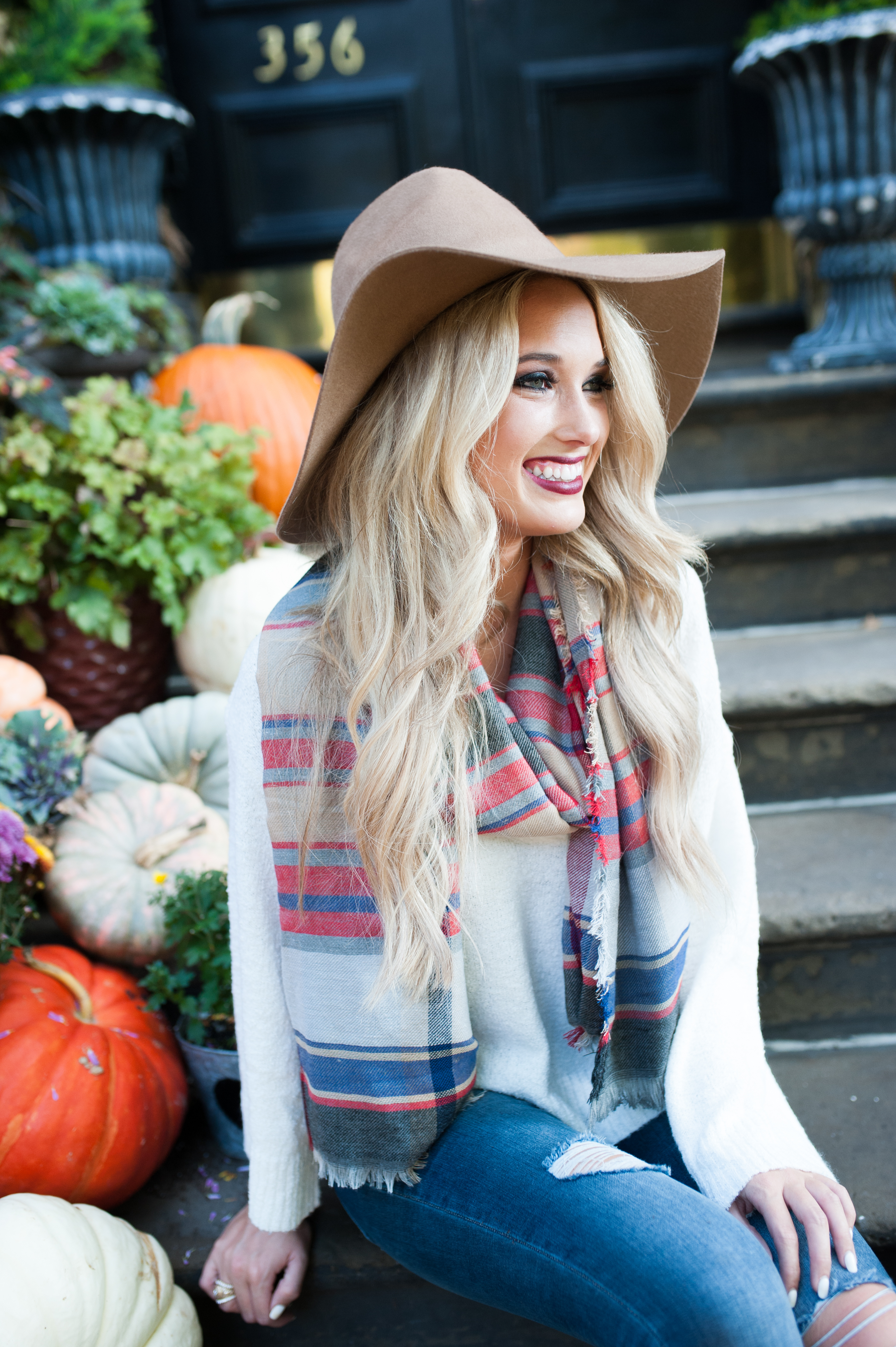 Sweater: BP | Scarf: BP | Jeans: Articles of Society | Boots: Sam Edelman | Hat: Similar 
Since we never really experience good fall weather in Houston, Dede, my mom, and I flew up to Vermont to experience a real fall. Well, since I have the worst luck ever, we get here and it's 90 degrees. Everyone we have talked to who lives here has said this weather is extremely abnormal and it's usually in the 50s by now. We've been here for two days and luckily we will be getting a cool front tomorrow!
Even though the weather hasn't been great yet, the scenery is absolutely gorgeous!! Can we talk about how adorable this stoop is?! I originally saw it on Instagram and knew I had to make a stop!
When prepping for this trip, I was able to find tons of great fall pieces at Nordstrom (at amazing prices too!!). They actually have a Fall 2017 page, which makes it nice and convenient. I linked all my outfit details above and below!
SHOP THE POST: