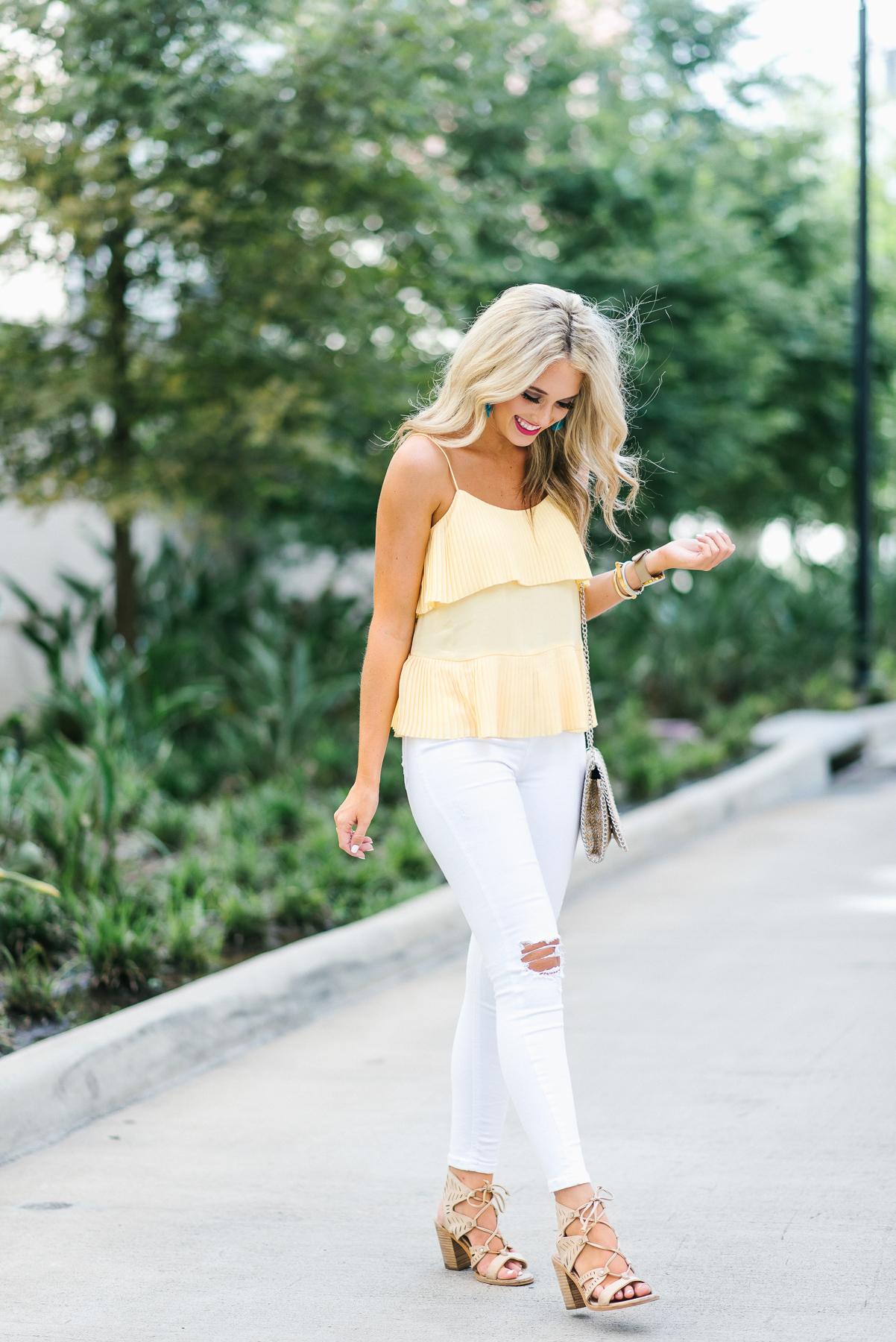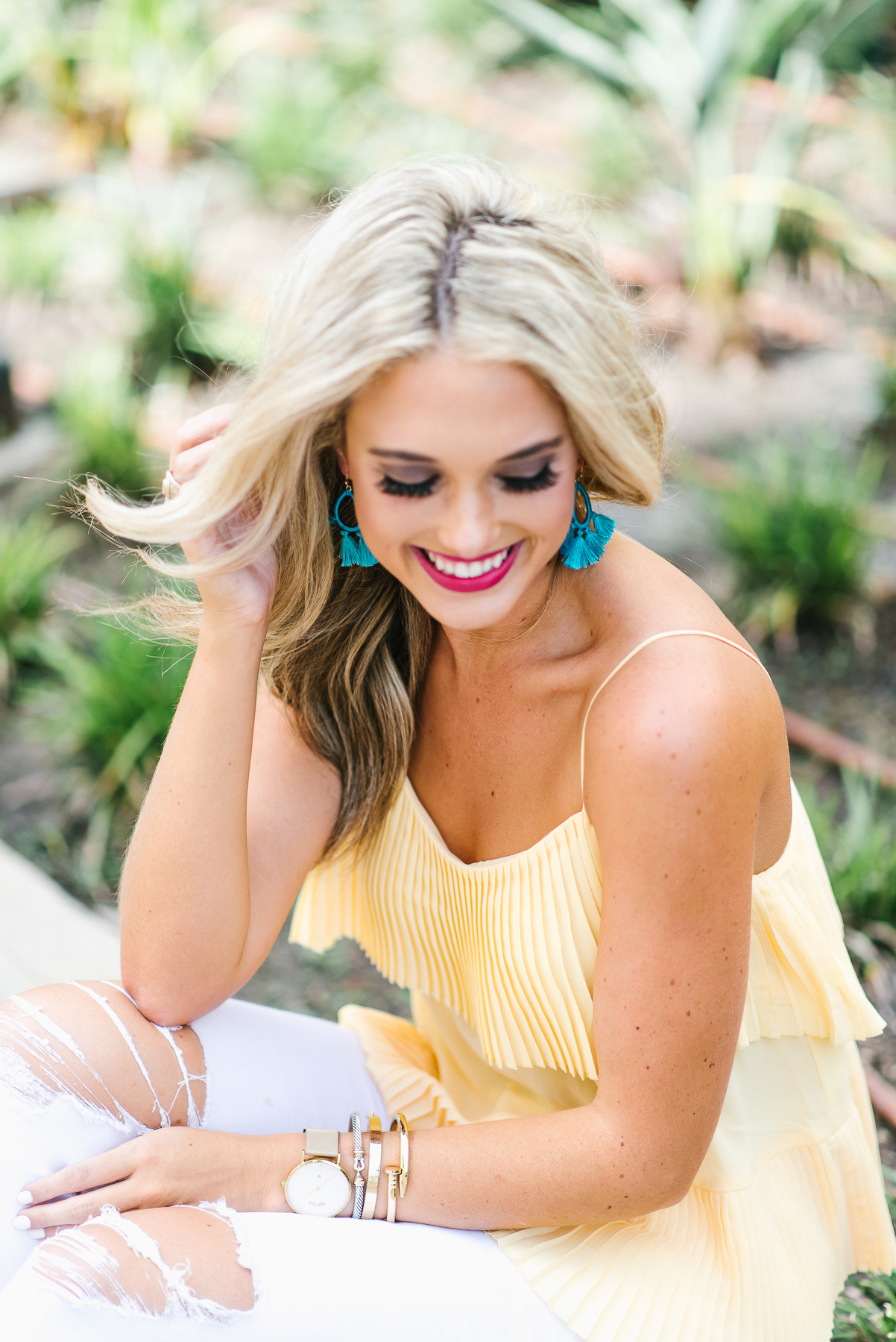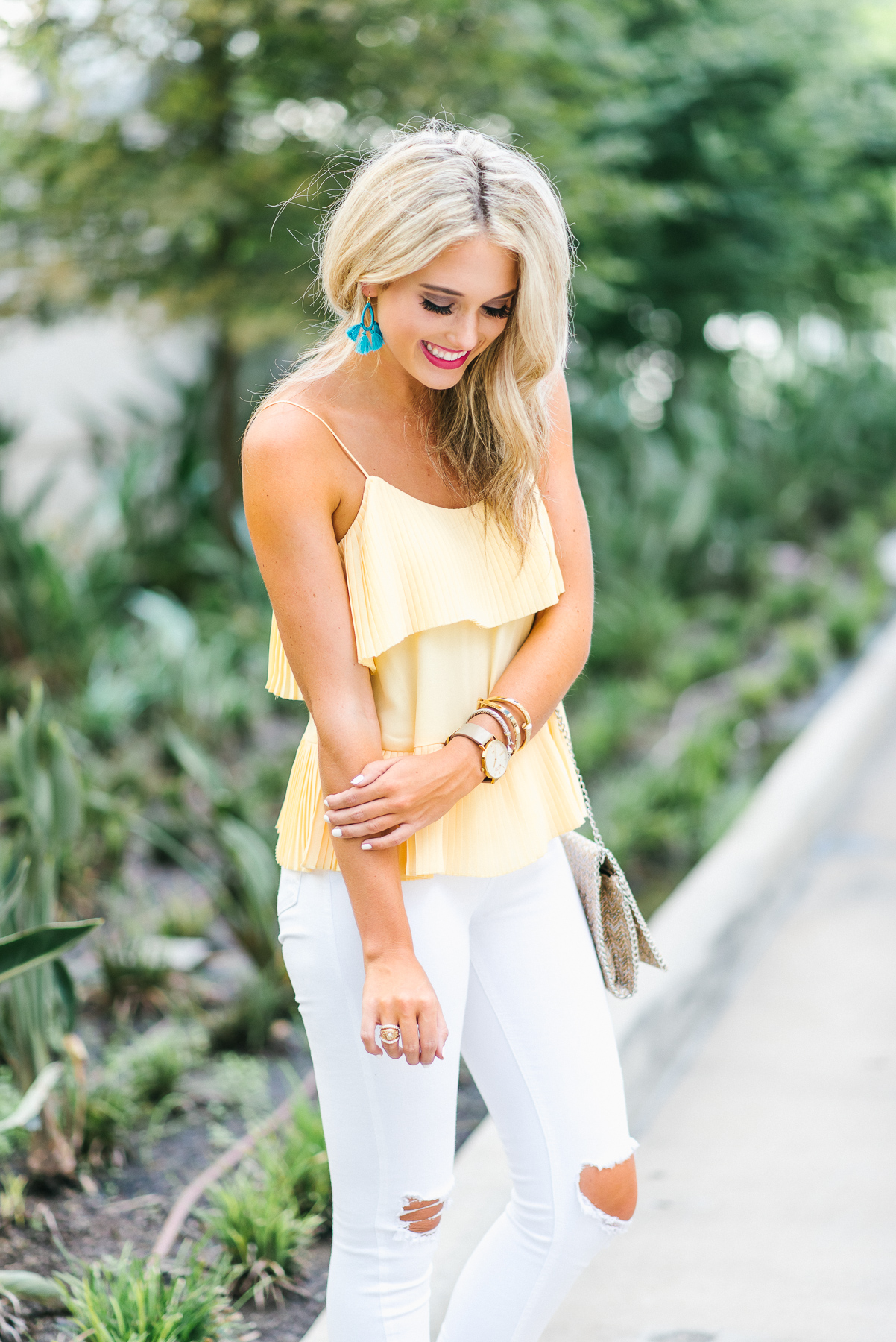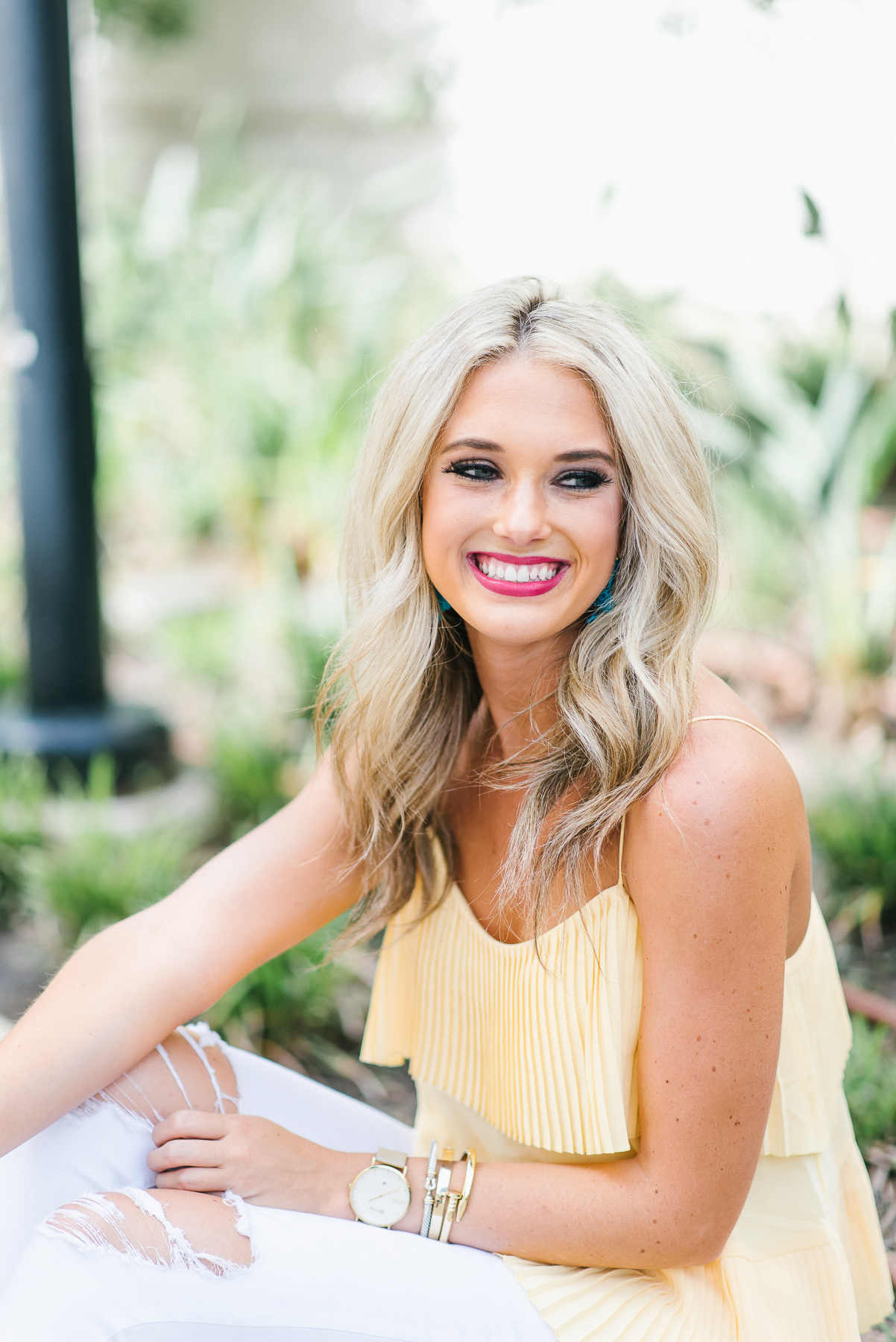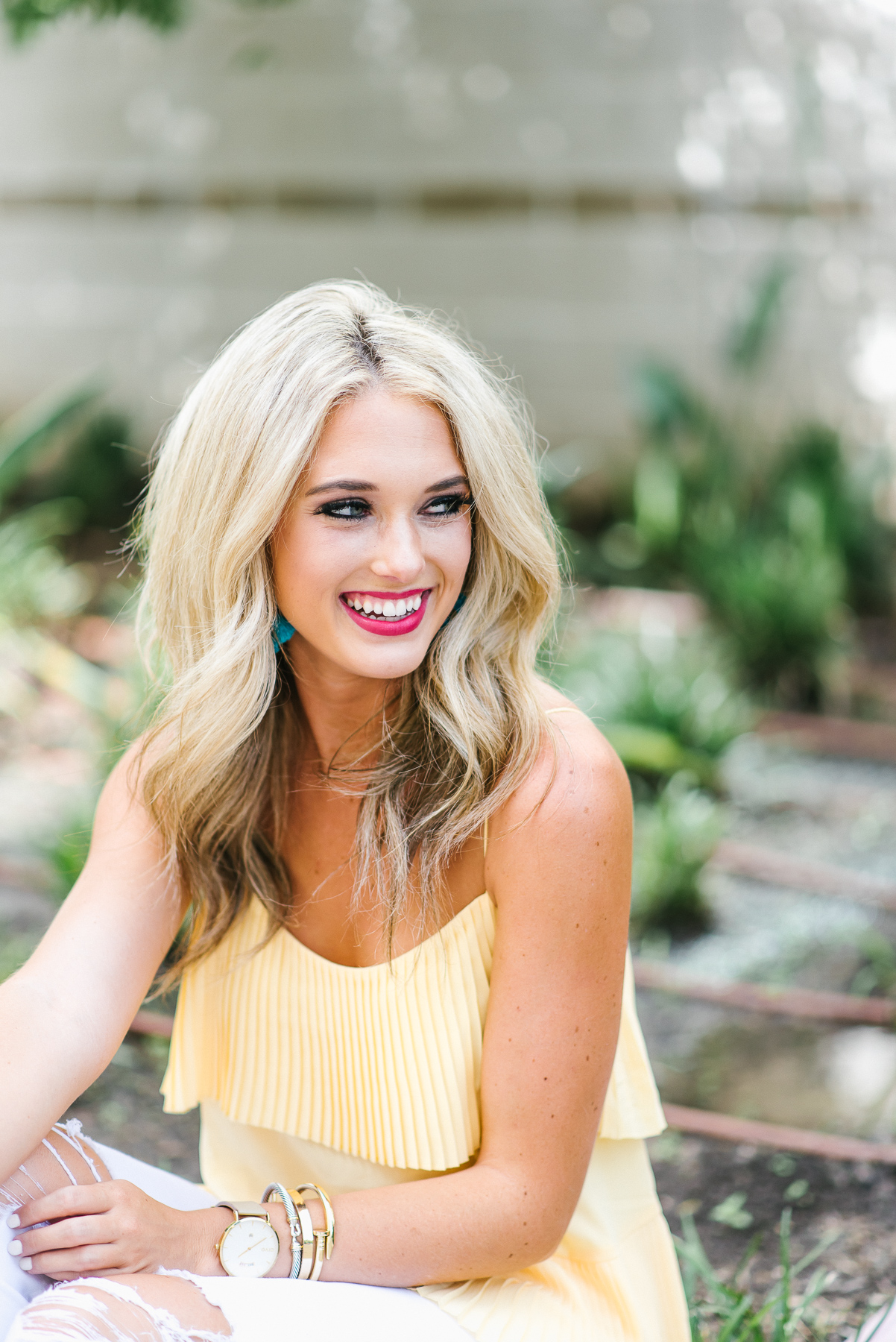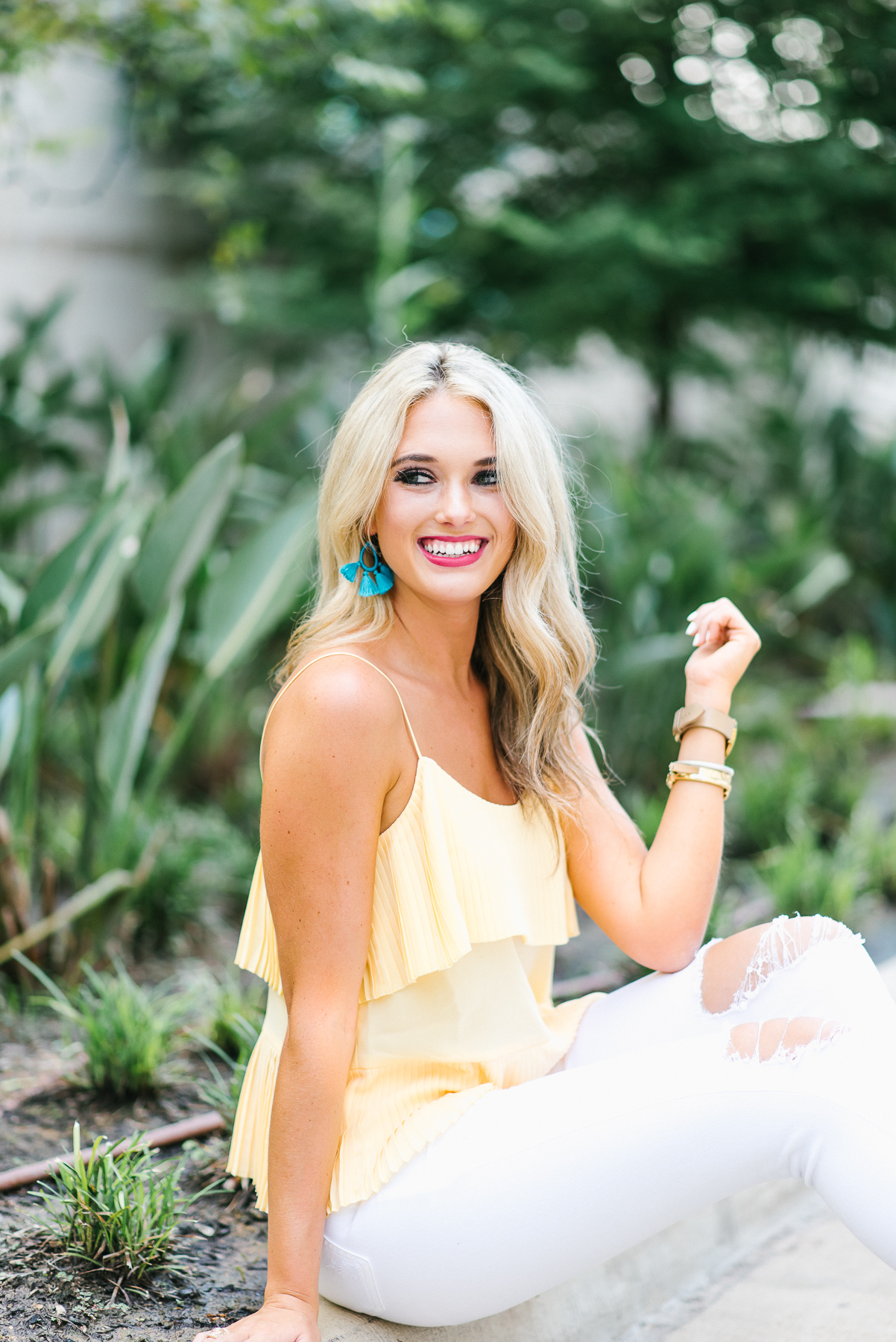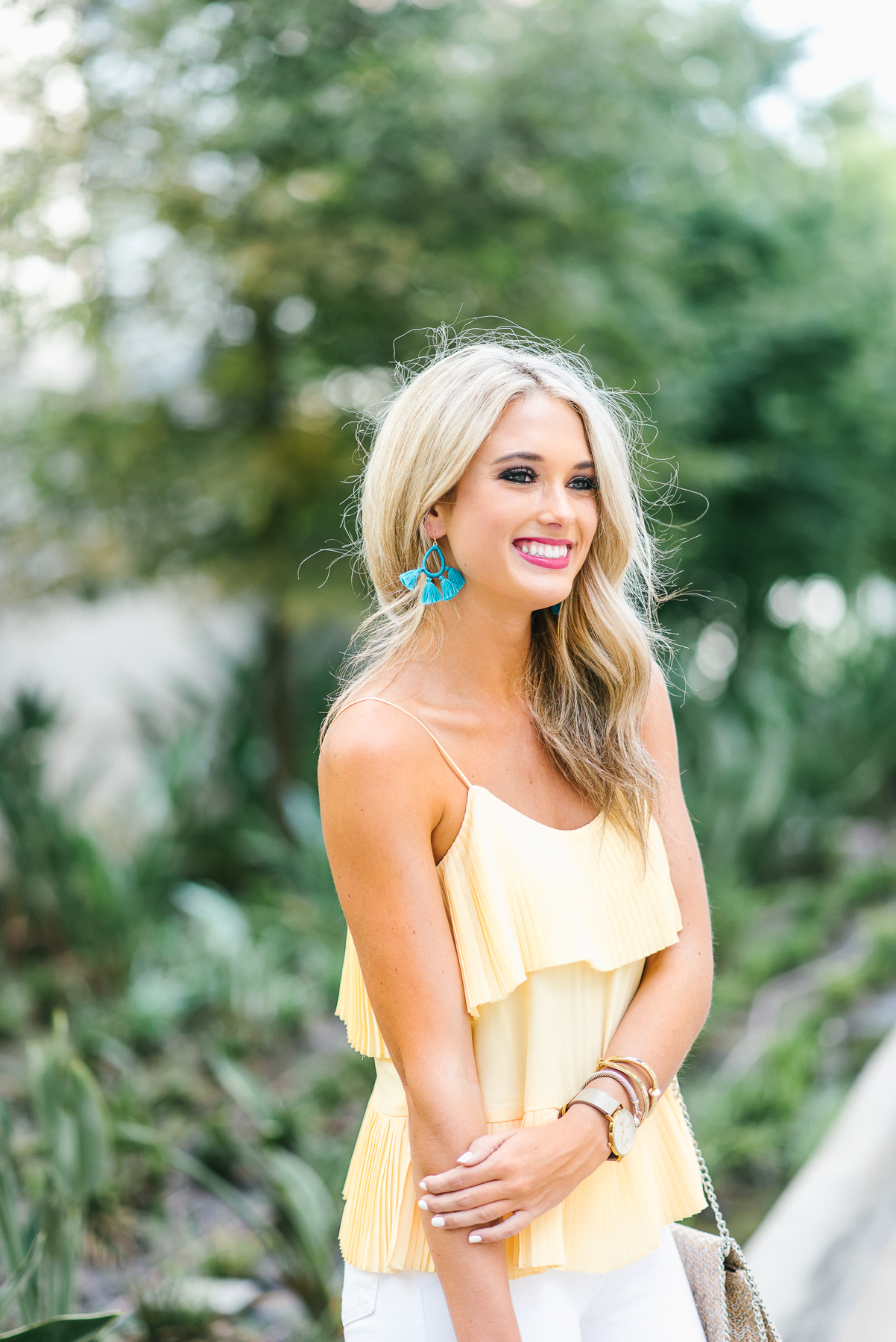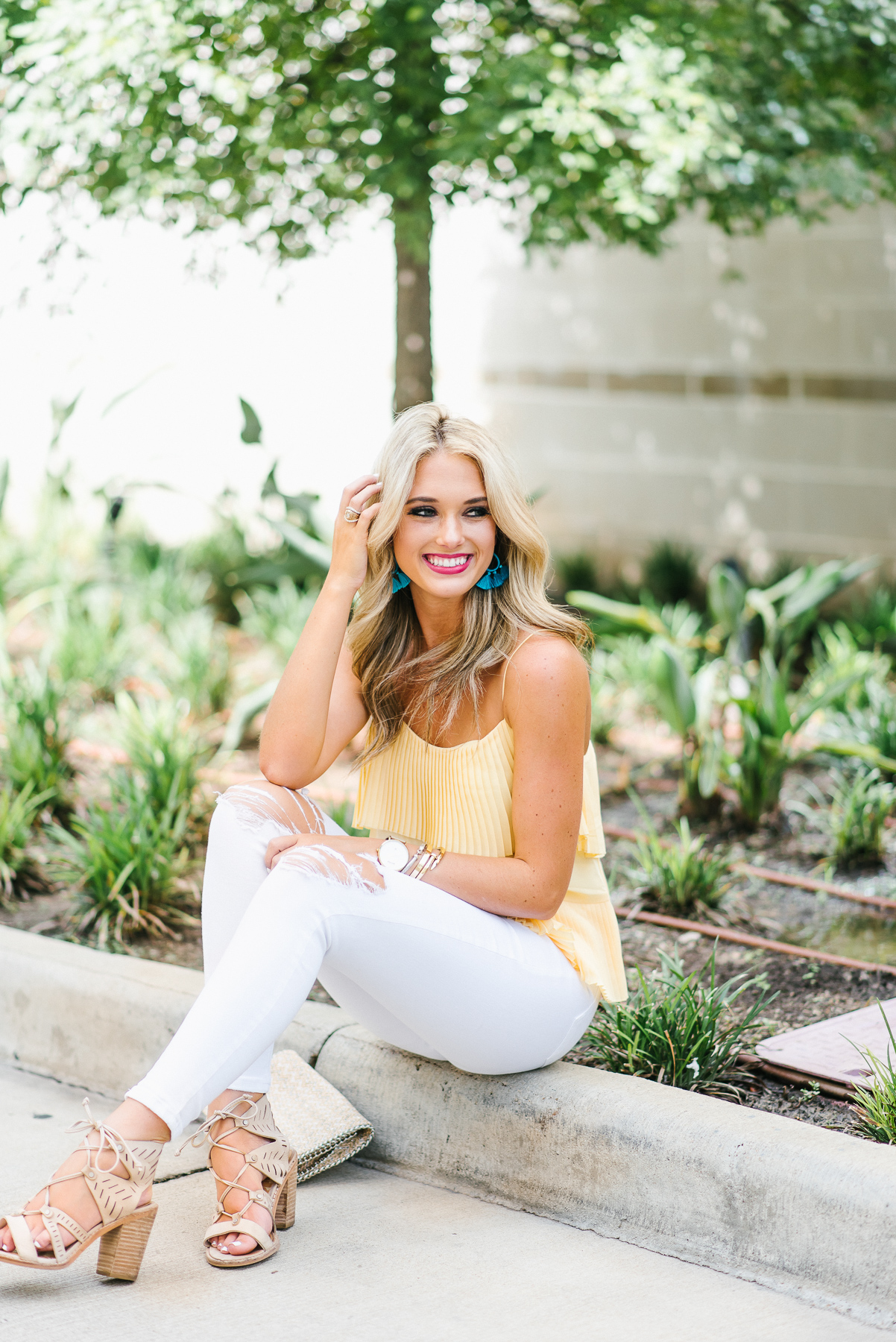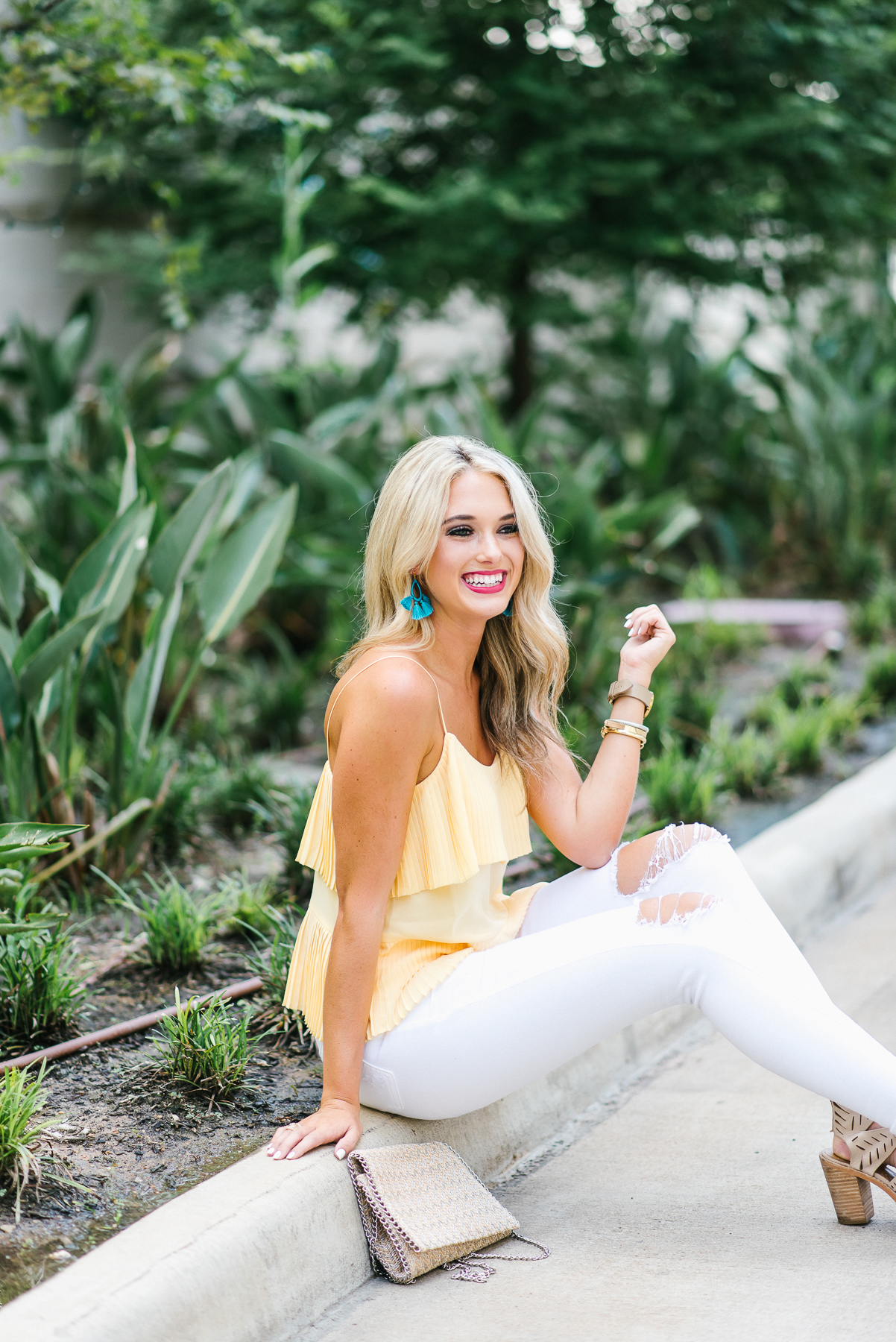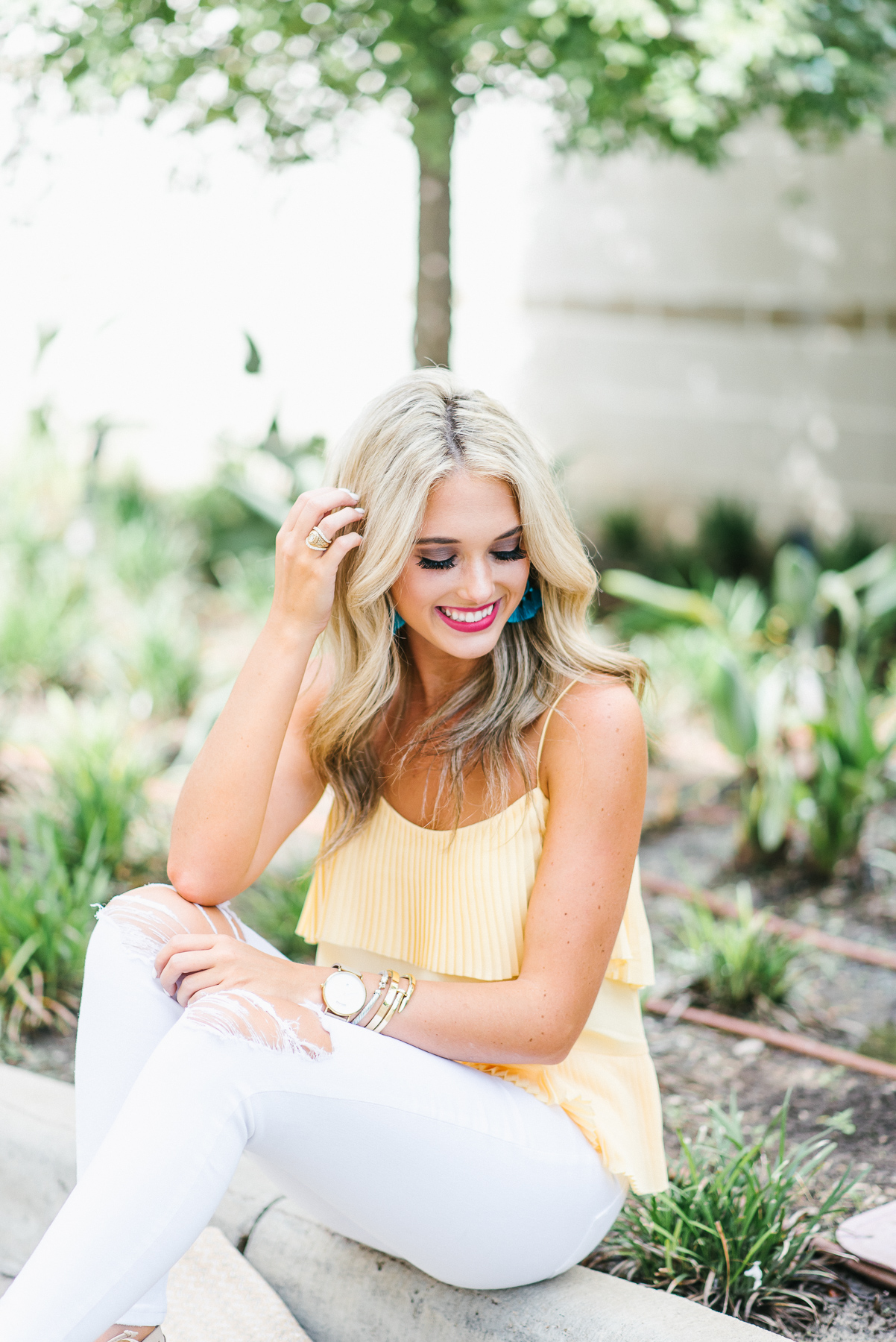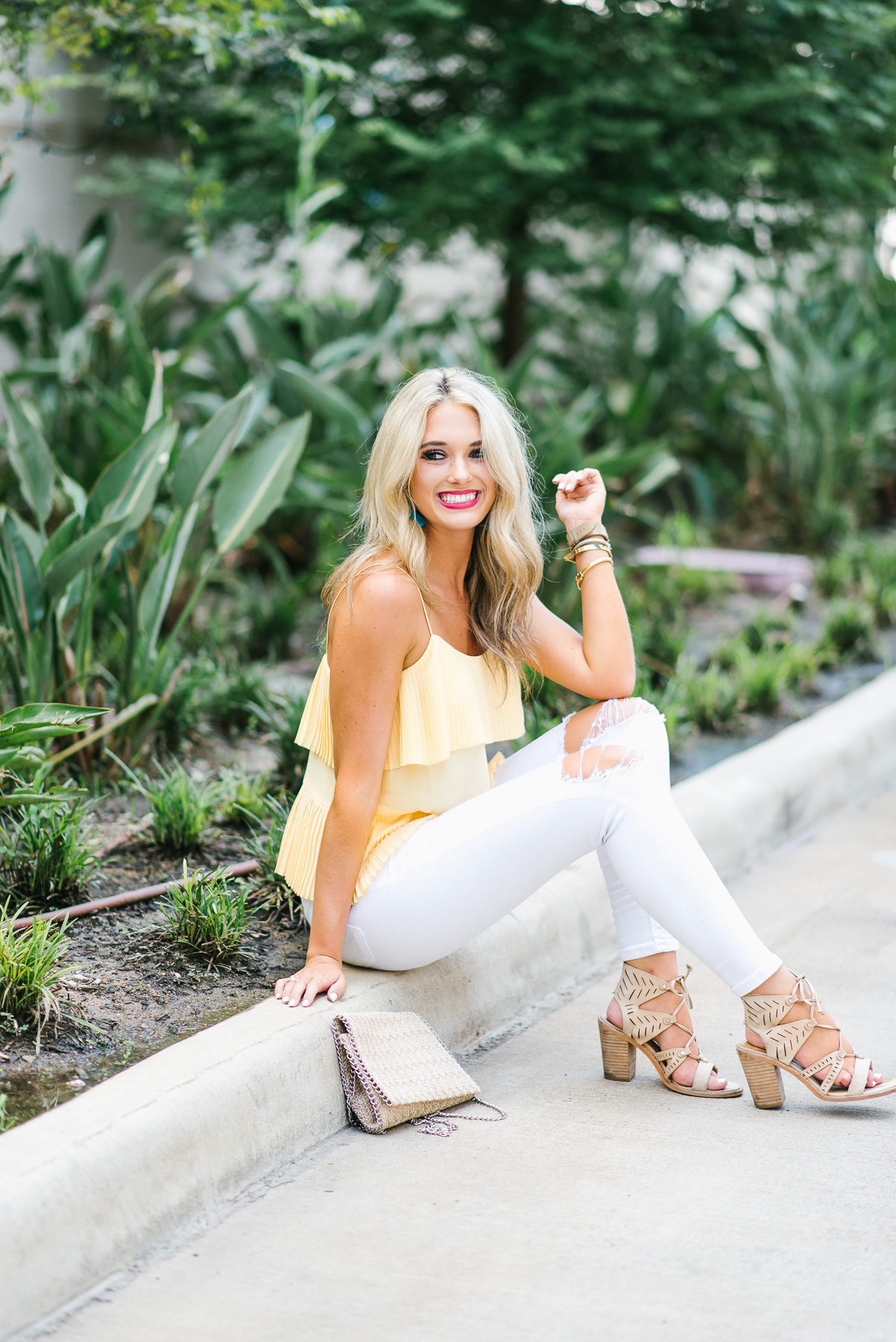 Tank: Nordstrom | Jeans: Topshop | Heels: Dolce Vita | Purse: Nordstrom | Lipstick: Christian Dior
This past weekend (and when I say weekend, I mean Thursday-Tuesday) was definitely one of the best ones I've had in a while!
Thursday I turned 23, so my mom and I went to one of our favorite resorts in San Antonio called La Cantera. Not only is the resort fabulous, but there's also a huge outdoor mall right at the bottom of the hill, so that makes the trip even more fun!
Naturally we found our way to Nordstrom (shocker), and went on a hunt for the perfect hot pink lipstick for summer. Since Nordstrom has tons of different makeup brands to shop from, we were able to try on tons of different options. My favorite lipstick that I found was Christian Dior Couture Color Rouge in the shade "Rose Harpers". I have very dry lips, so I immediately loved how moisturizing it was. Although I love matte finishes, they are often too dry for lips. The color is a nice cool tone, which helps make your teeth look whiter (who doesn't want that?!). For those of y'all who like to stick to your matte lipsticks, I did like a few of my favorites below!
After spending a couple days at the resort with my mom, I headed to Galveston for the rest of the weekend with some friends to celebrate the 4th! It was definitely a nice little break from reality and I'm sad it's over! On the bright side, we only have a 3-day week!
I linked all my outfit details, plus my favorite summer lipsticks below. I hope everyone has a great rest of the week!
SHOP THE POST:

Thank you Nordstrom for sponsoring this post!