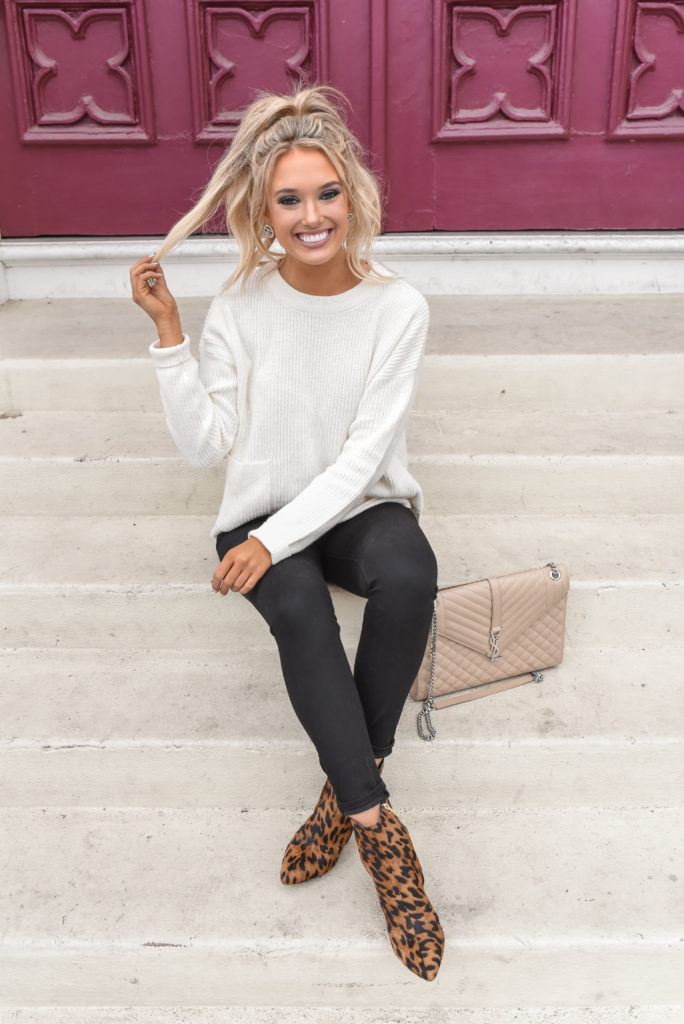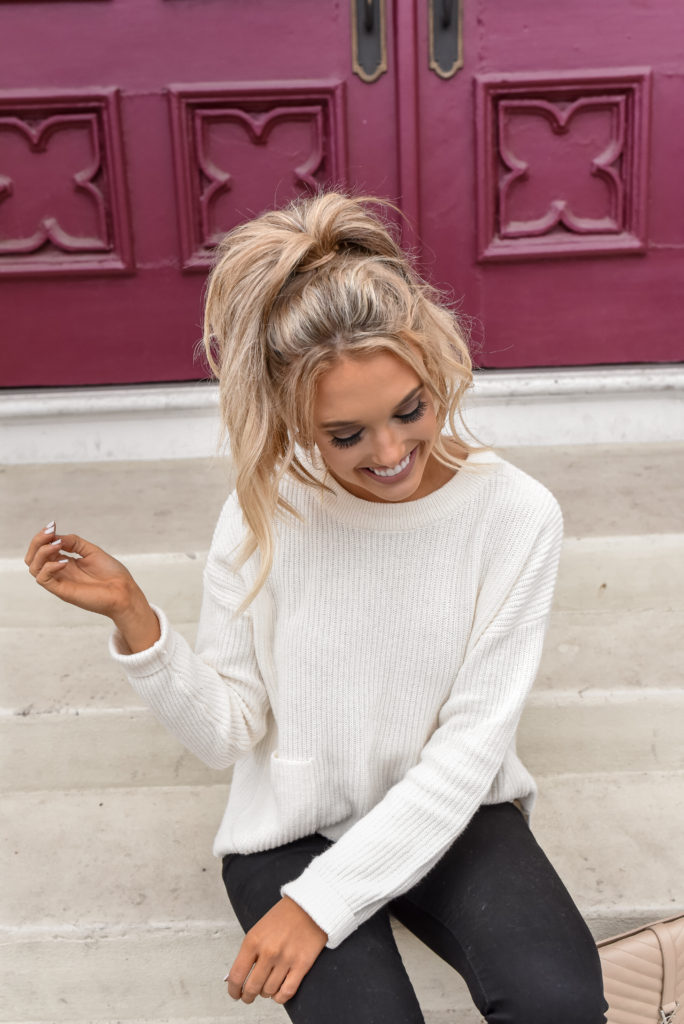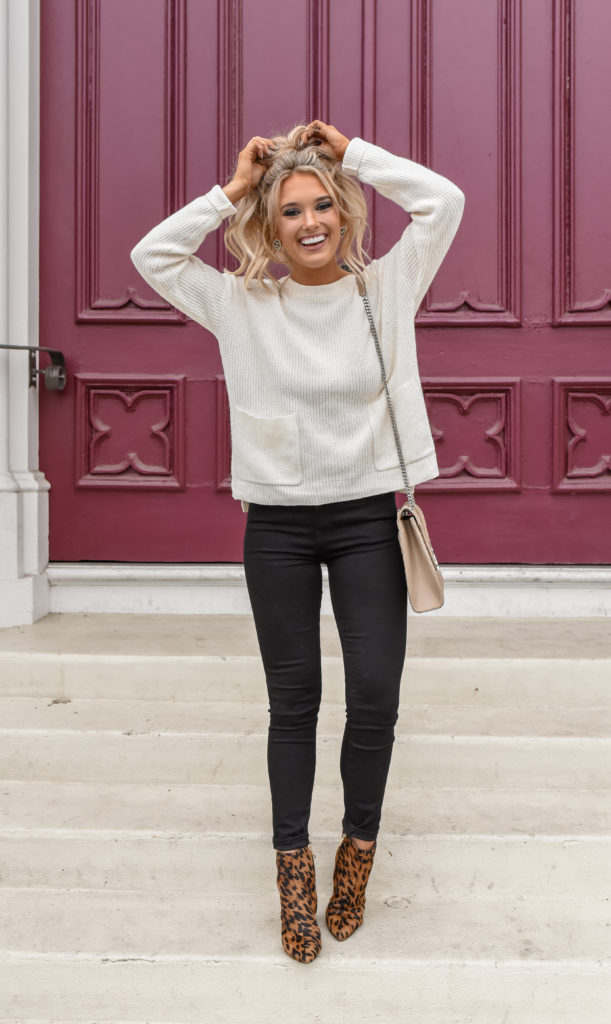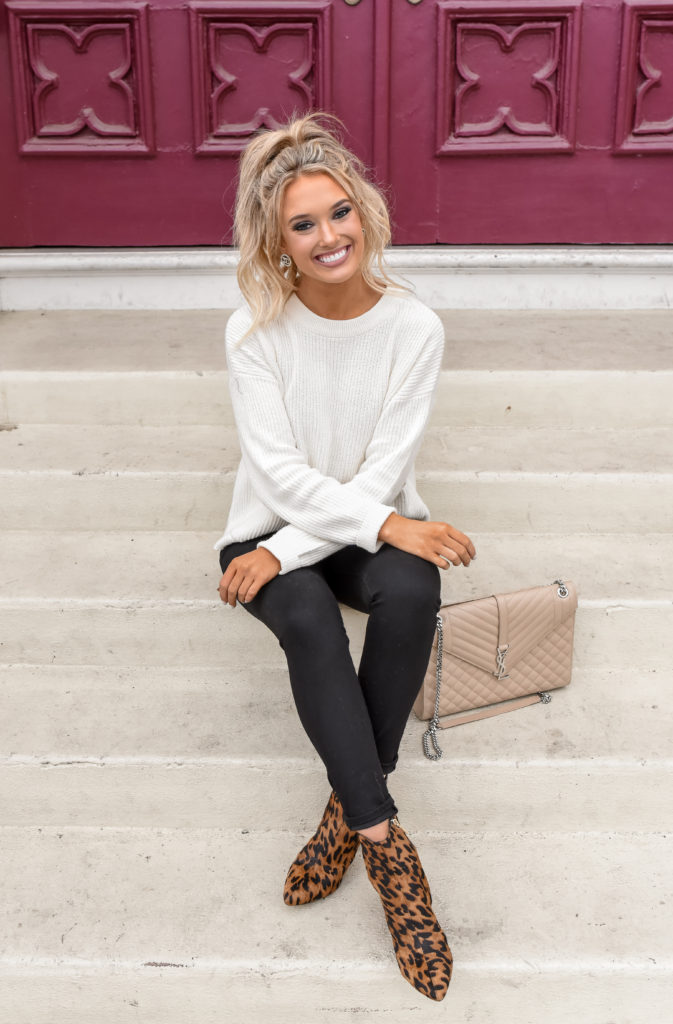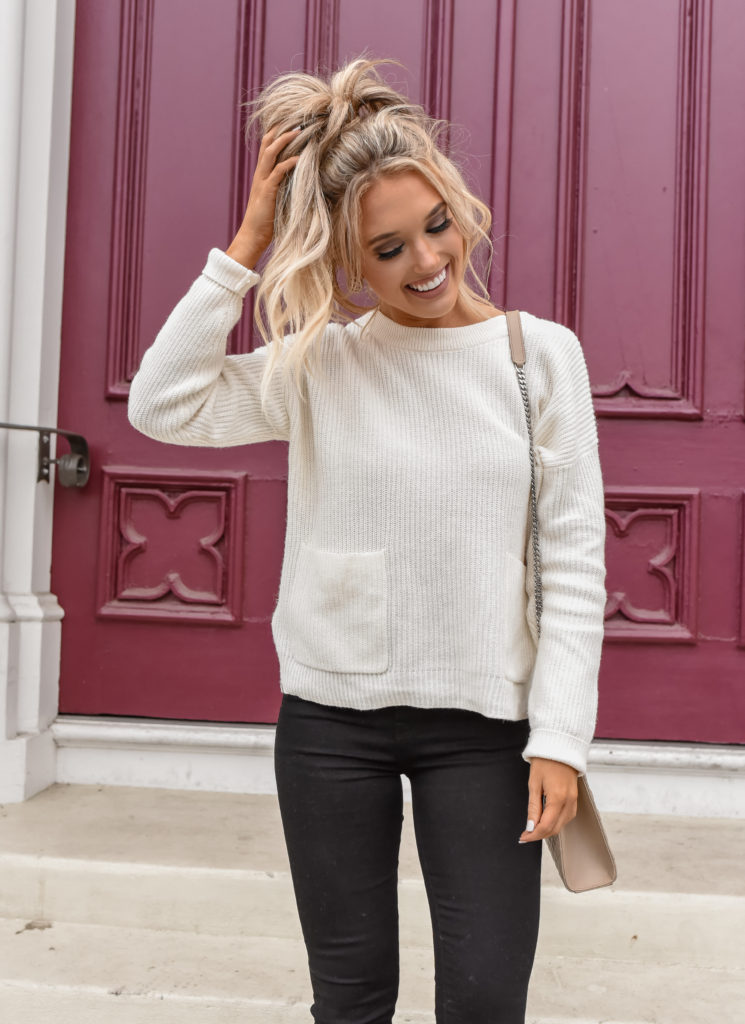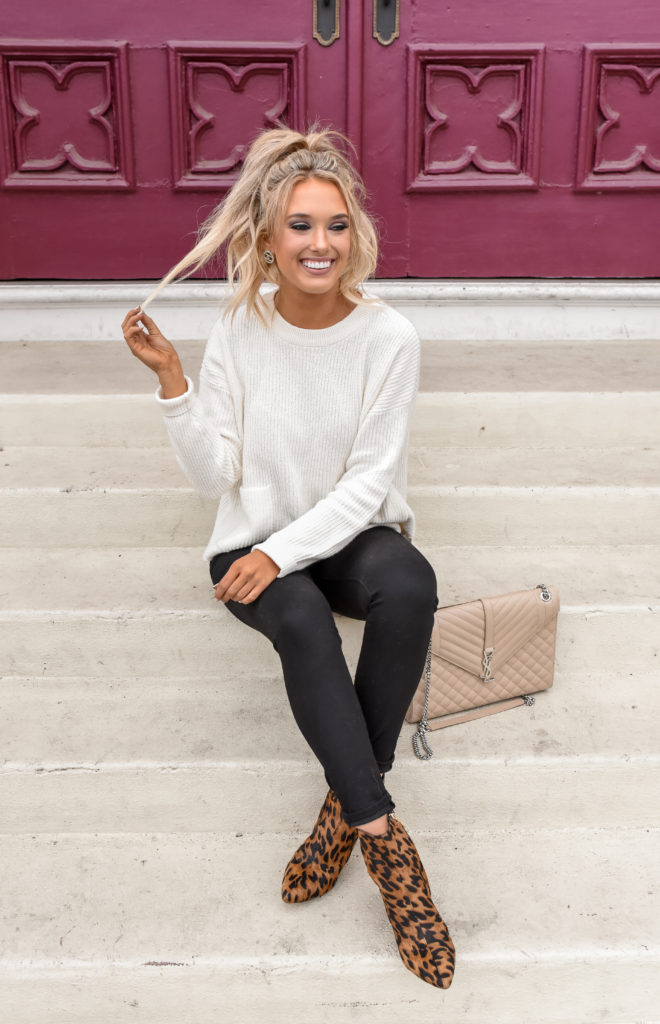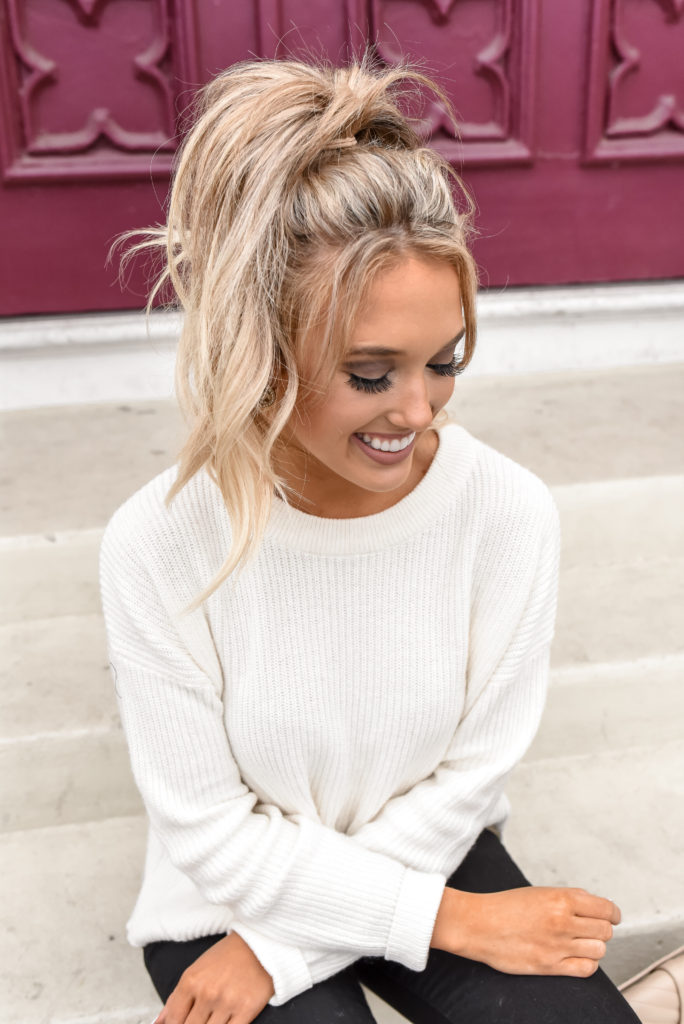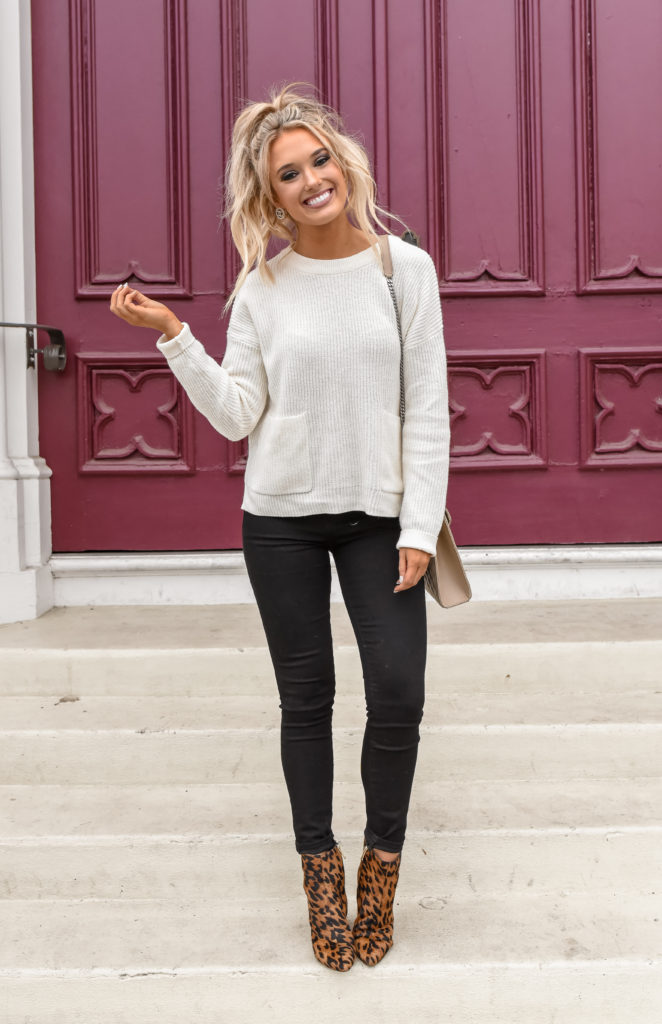 Sweater: Madewell | Jeans: Topshop | Booties: Sam Edelman
Hey babes!! I'm so excited about today's post 'cause I'm finally answering one of my most asked questions…."how do you get so much volume in your pony tails?!"
I have tried TONS of different products and texturizers and have finally found a good combination that I'm in love with! Below I'll list out step by step of what I do to get the perfect high pony!
Step 1: Curl your hair. I use the 1.5″ T3 wand and love how it creates super loose curls! I also leave the ends off the wand to create more of a beach wave. I then spray the curls with OUAI hairspray.
Step 2: Spray Oribe Texture Powder. Y'all, this stuff is hair magic!! I spray it all throughout (roots and ends) and it gives my hair SO much volume!
Step 3: Tease hair. A lot of people only tease their hair at the roots, but it's important to tease the ends as well. You want your whole pony to be voluminous so make sure to tease your whole head!
Step 4: Put your hair in a high pony and pull tight. If you want to frame your face, pull out some pieces in front. Today I am only using one ponytail holder, but I usually use two because it holds much better!
Step 5: Finish the look with some hair spray!
My entire outfit pieces and hair products are from Nordstrom. I love how it's so easy to get everything from one place ??Everything is linked below!
"Thank you Nordstrom for sponsoring this post!"
Shop the Post