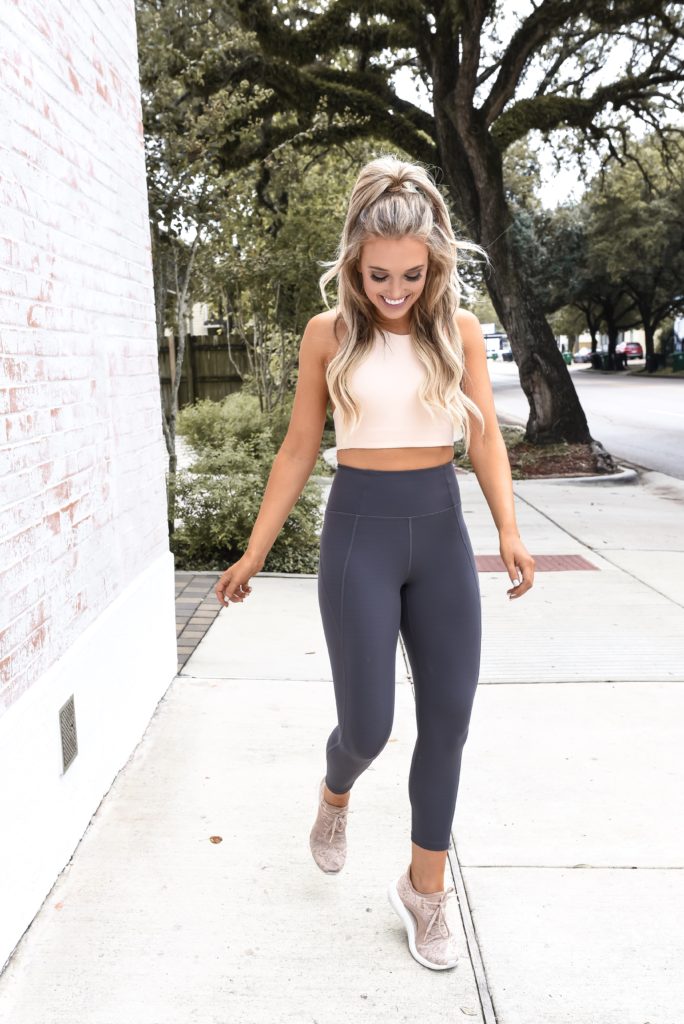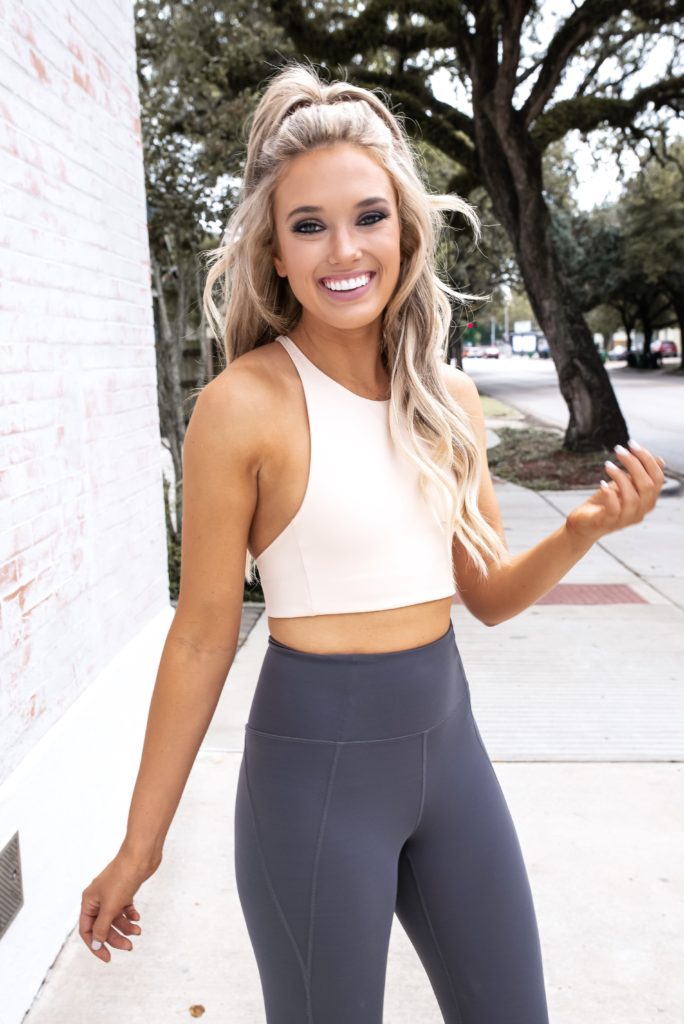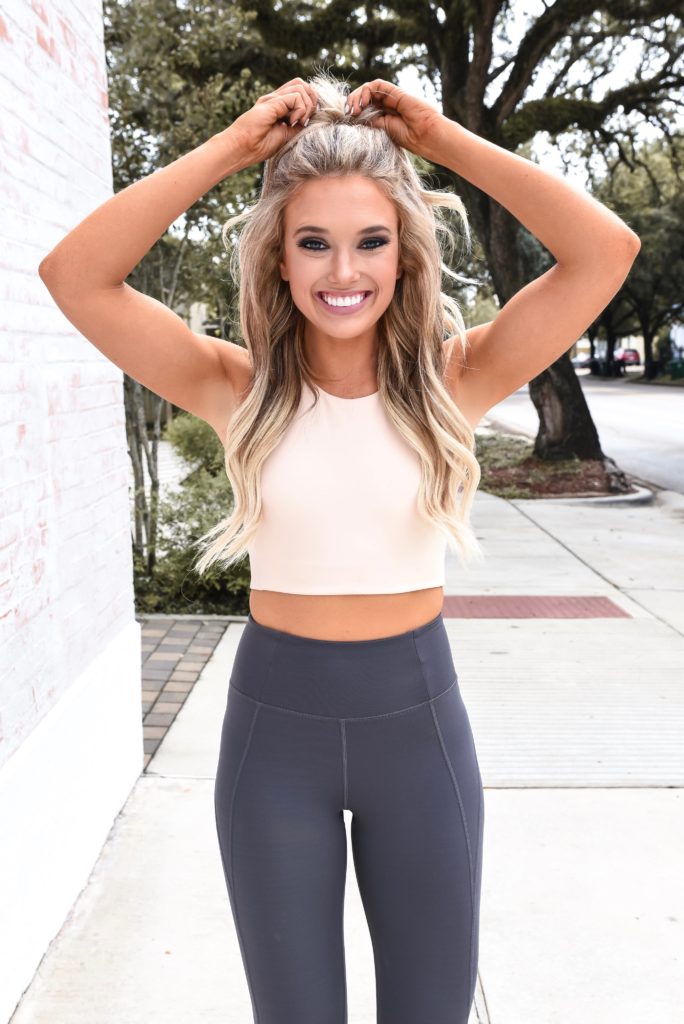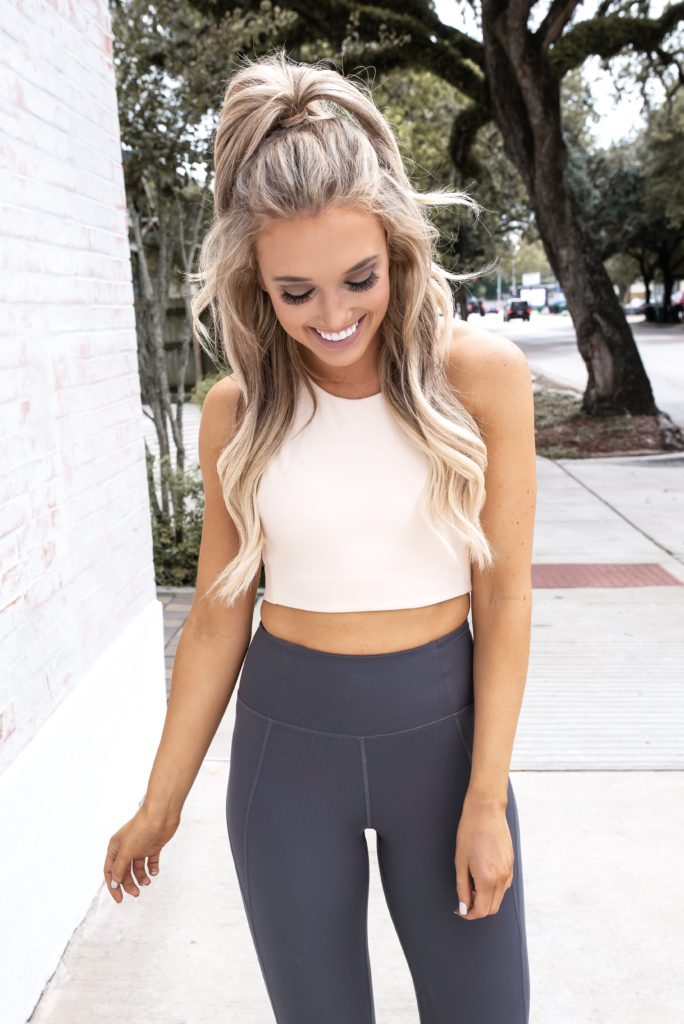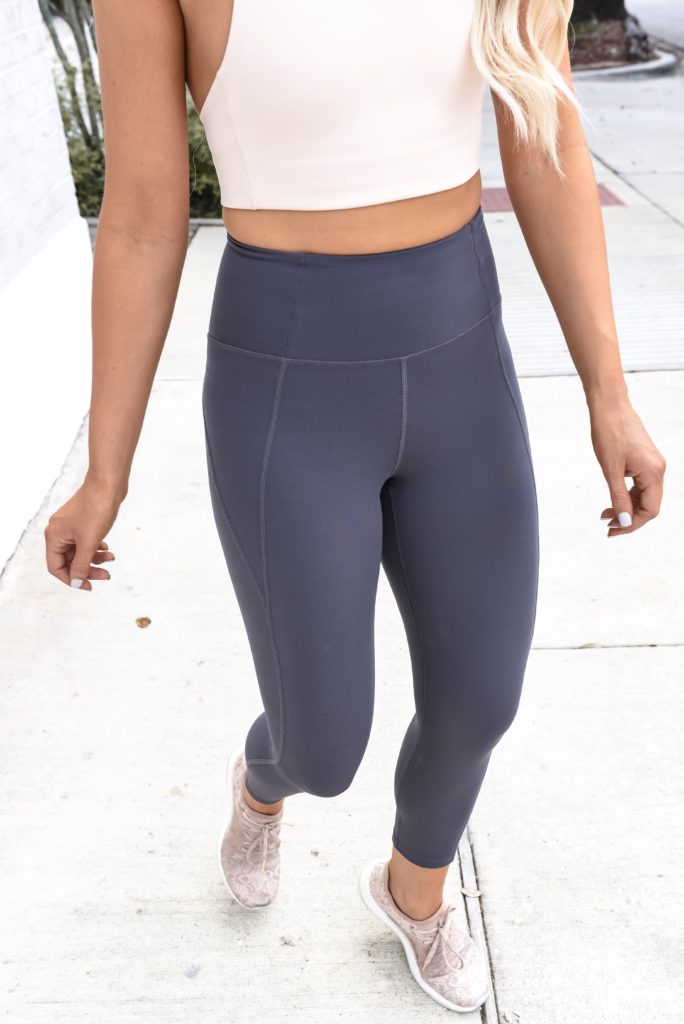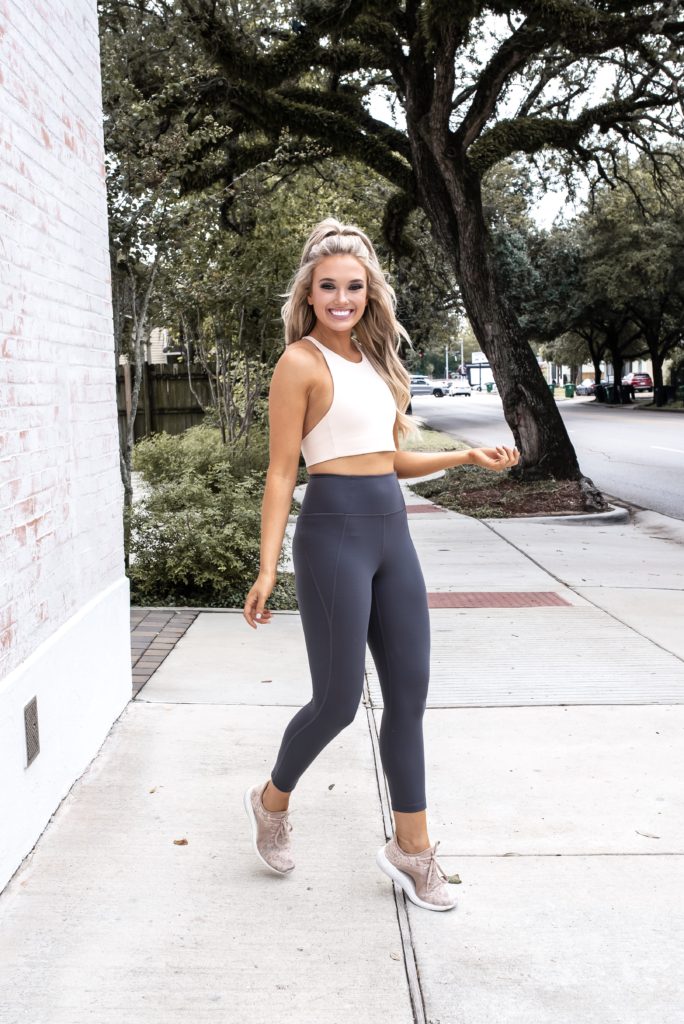 Sports Bra: Girlfriend Collective | Leggings: Girlfriend Collective 
Happy Thursday, ladies!! I'm so excited to switch it up today and share a workout look with y'all! If you saw what I actually wear on a daily basis, 90% of the time I'm in leggings and a comfy top. Don't get me wrong, I loveeeee dressing up and putting outfits together, but I also love a comfy workout look! For those of y'all who don't know, I do workout at Orangetheory 6 days a week, so, I'm always on the hunt for new athletic wear.
I got a few pairs of leggings and some bras from Girlfriend Collective a couple months ago and have been obsessed!! Y'all, the material is SO soft and stretchy! ?? I usually don't feel comfortable in just a sports bra, but since the leggings are so high-waisted and flattering, I actually love this look! When it comes to workout pants, the more high-wasited the better!! I've been reaching for these leggings so much lately 'cause they're so darn comfy! The best part about Girlfriend Collective is that their clothing is made from recycled ocean plastic and fish nets! Every time a legging is purchased from Girlfriend Collective, they donate to Healthy Seas, which funds divers to remove ghost nets that drift in the ocean killing sea life. One change that I have made lately in effort to reduce plastic waste in the ocean is switching to paper straws! I use paper straws at home and I keep a little bag of them in my purse to use at restaurants who don't offer them. 
I've linked my look, along with some of my other favorite workout pieces below (: Hope y'all have a great rest of the week!