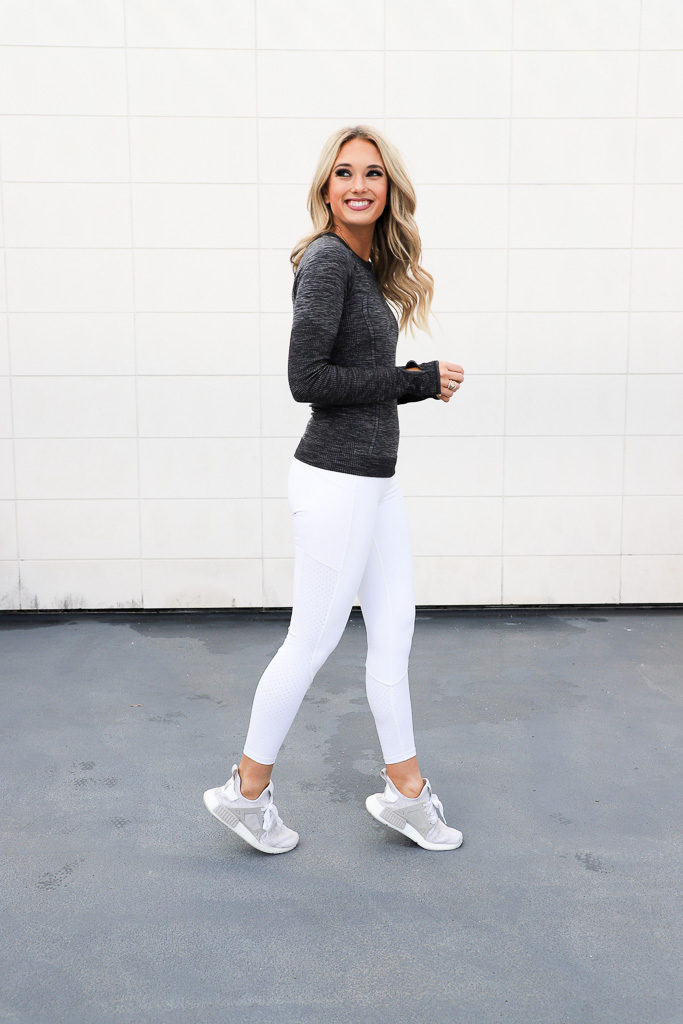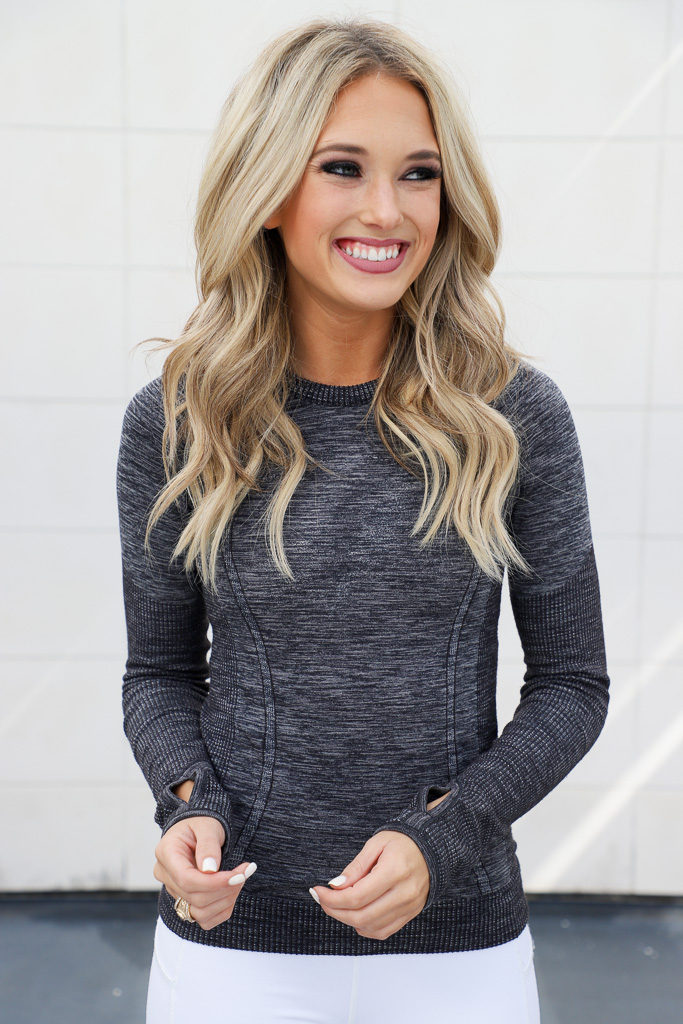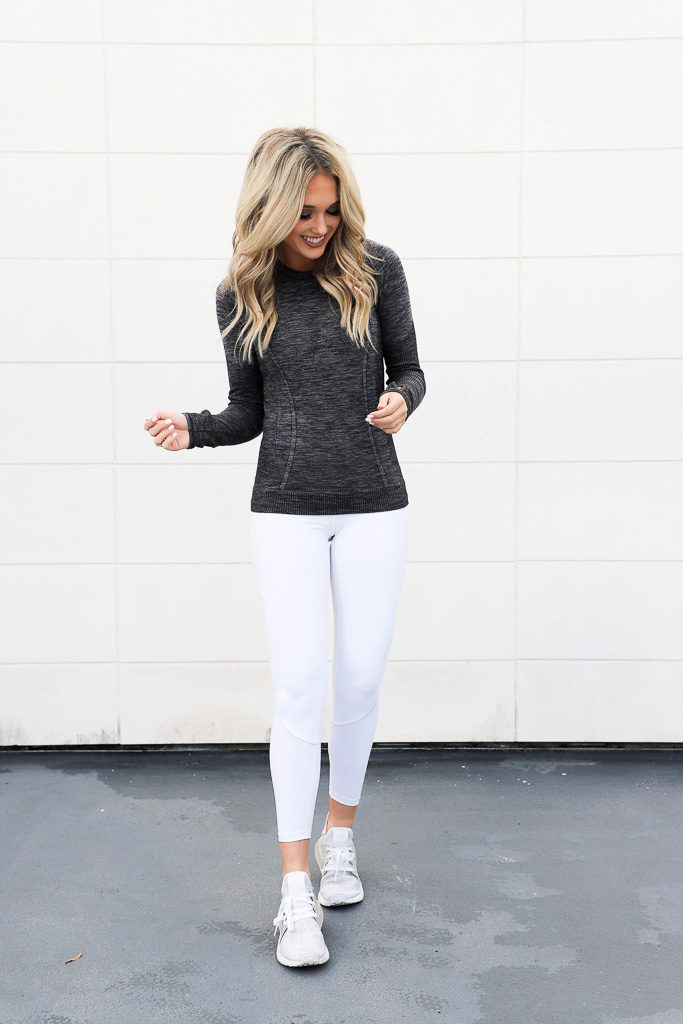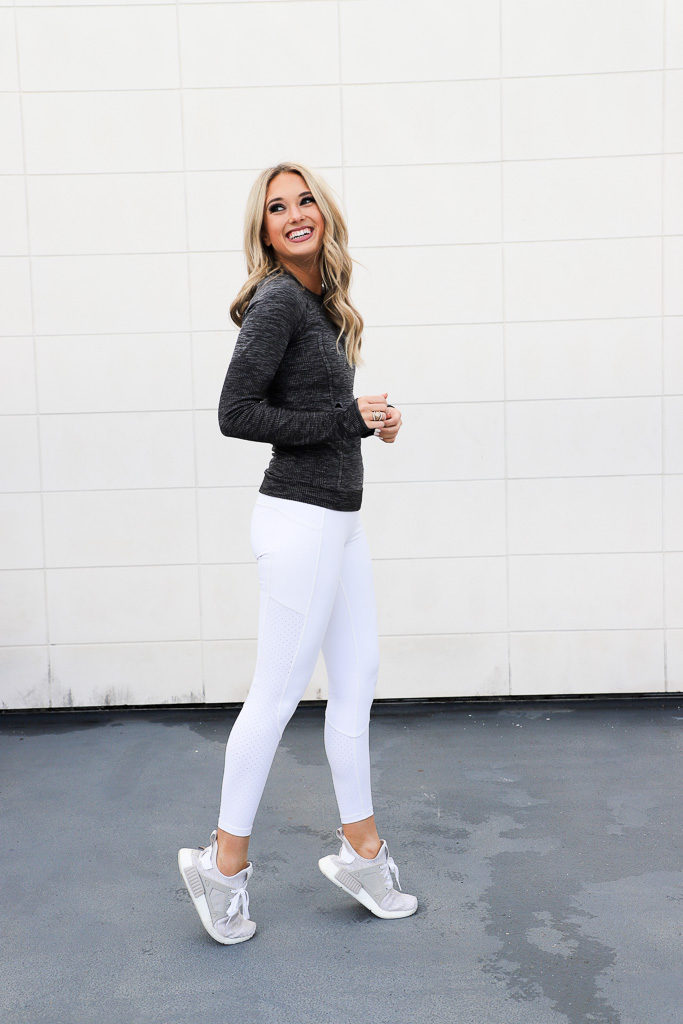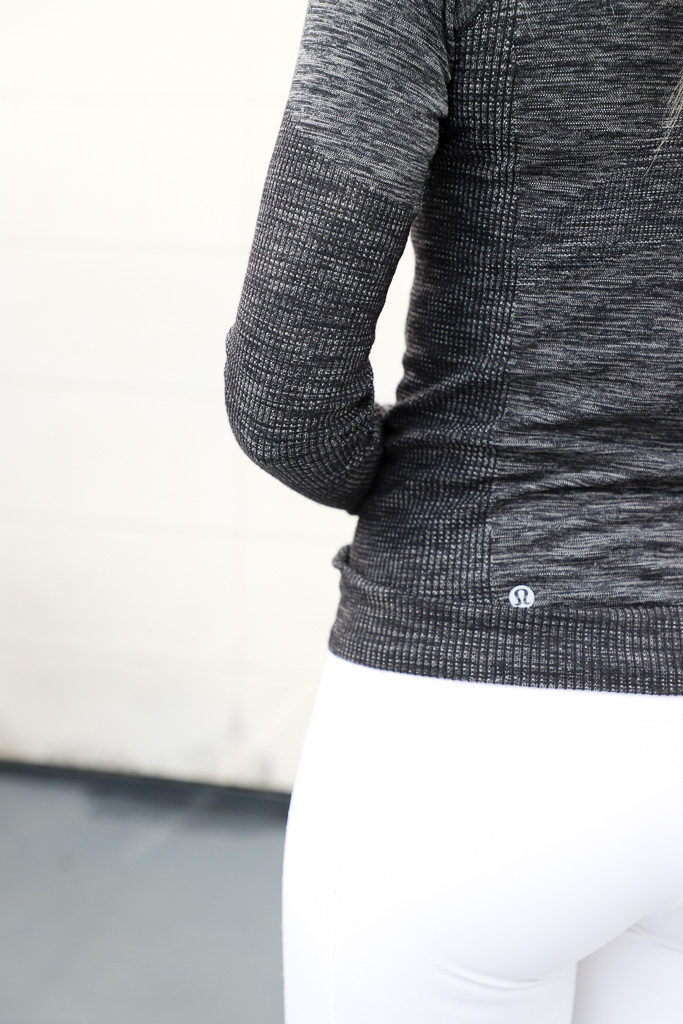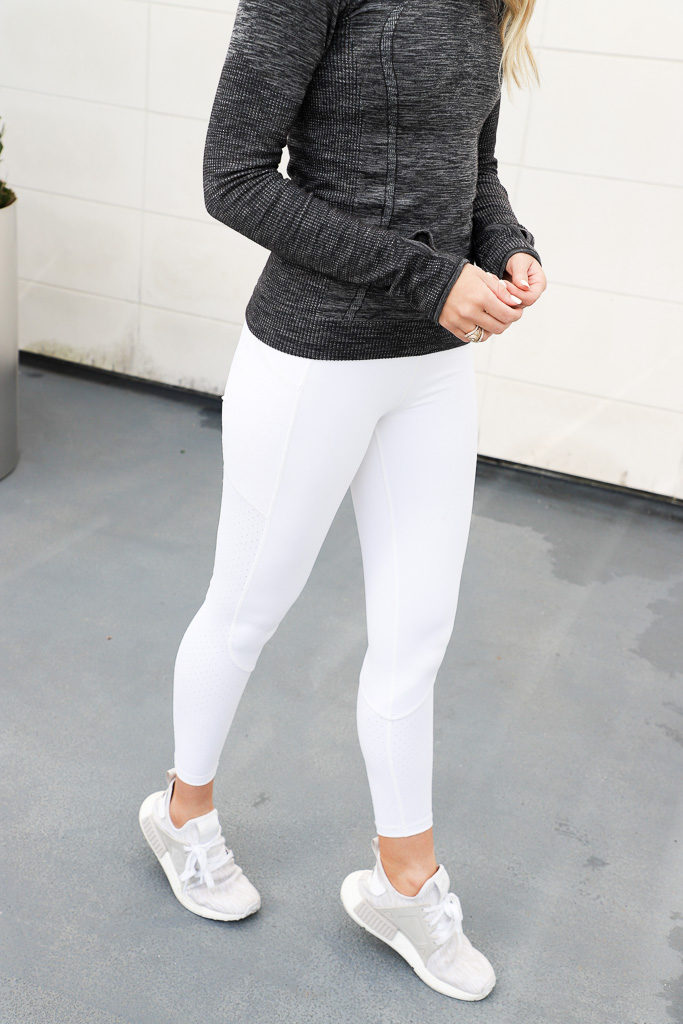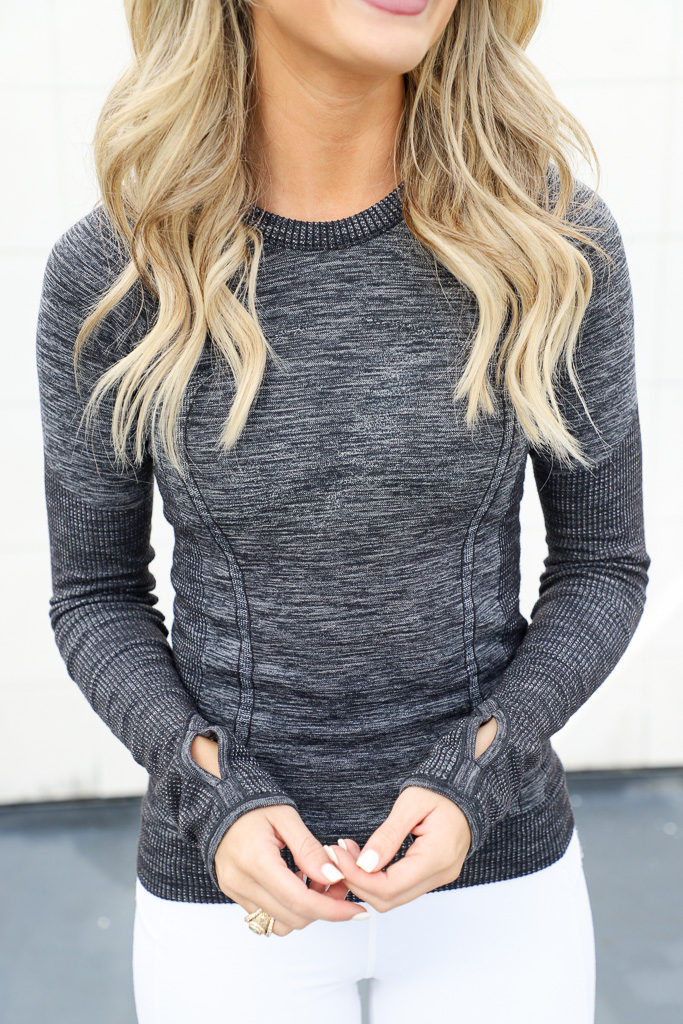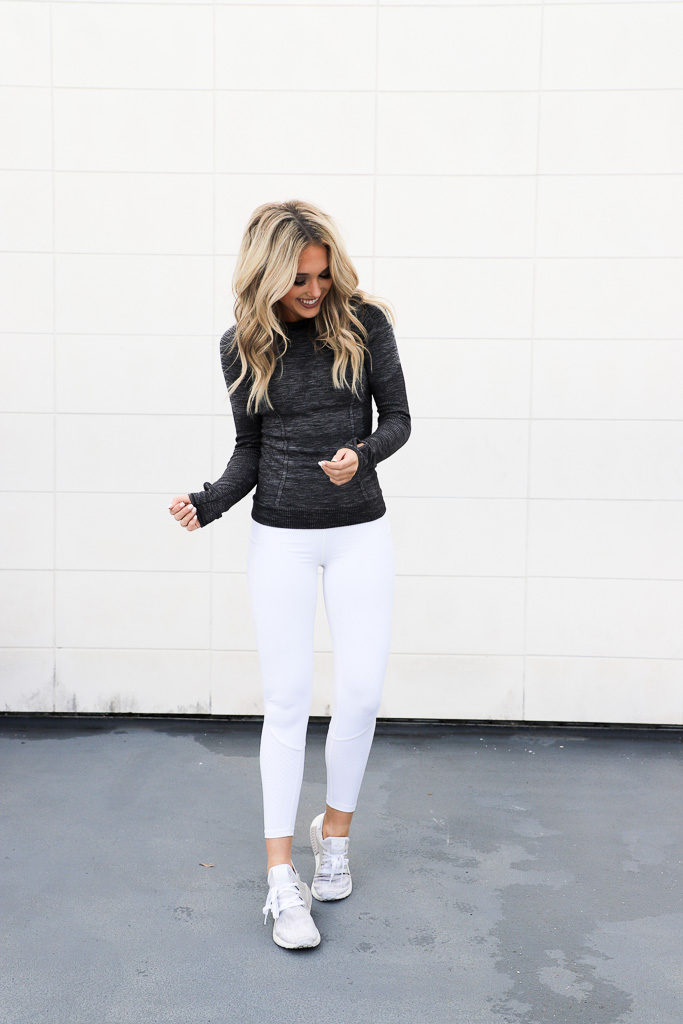 Pants: Lululemon (also love these) | Top: Similar (also love this one) | Shoes: Adidas
Growing up, I was always the girl who loved to get dolled up. All throughout high school, I dressed up every single day. If I ever wore a t-shirt to school (which was RARE), all of my teachers would comment on it because it was so unusual.
When I got to college, nobody EVER dressed up for class. Luckily, I was warned about this beforehand, or I would've showed up on the first day of school dressed to the nines. There were two outfits that were socially acceptable in college: an oversized t-shirt and leggings, or workout wear. It's safe to say I chose the workout wear (not that I worked out, I just thought they were cuter!) Lululemon has always been my favorite, but on a college budget, I couldn't really afford it. One of my friends had always raved about eBay and how she bought all of her name brand clothes at a discounted price, so I decided to give it a try! I'm not gonna lie, I was a little hesitant at first, but what I have found is that you just have to go for high quality brands! Most active wear that I buy from eBay is Lululemon because even if it's pre-owned, the quality lasts for such a long time. After getting so many pieces at such low prices, I have a really hard time going to the store and paying full price.
Now that I'm out of college, I still wear workout clothes everyday, but for a different reason… actually working out (LOL.) When I said goodbye to college, I also said goodbye to my fast metabolism. I now have a greater appreciation for high quality active wear because it makes a world of a difference when working out. I still buy majority of my workout clothes from eBay cause I've had such good experiences with it over the past 5 years, so why pay full price?!
If you are shopping on eBay for the first time and have any questions, here are some fun facts that I found super interesting!
81% of all merchandise sold on eBay is new and available with the "Buy it Now" button (no bidding necessary)
69% of items ship for free… who doesn't love free shipping?!
There are approximately 1.1 billion listings at any given time (AKA you're bound to find something you love!)
If you have any other questions, please feel free to reach out! I hope everyone has a fabulous week!