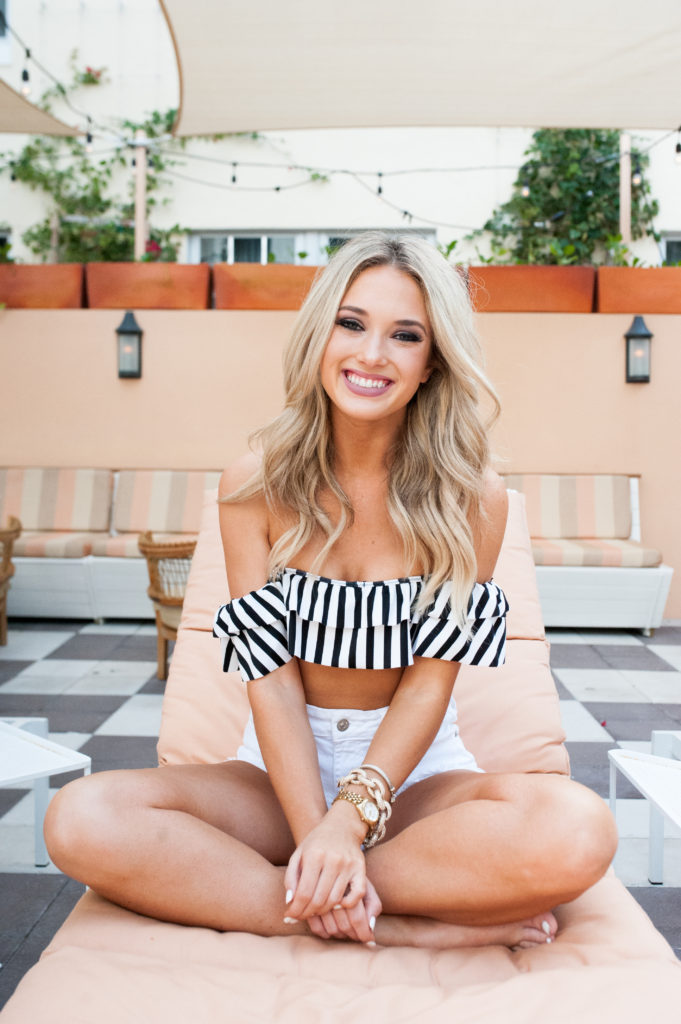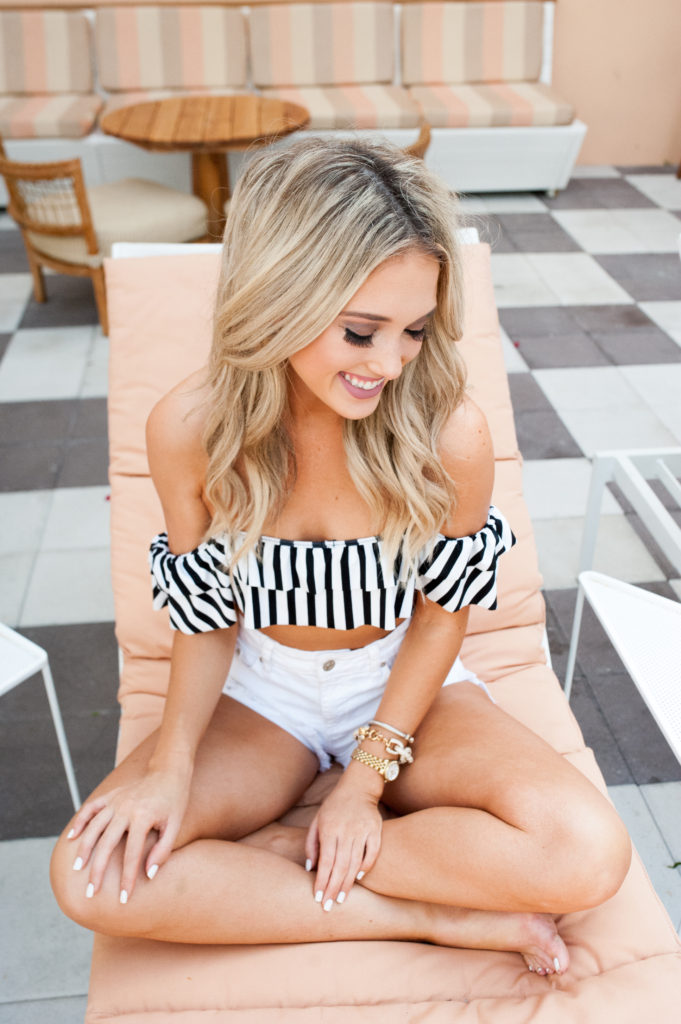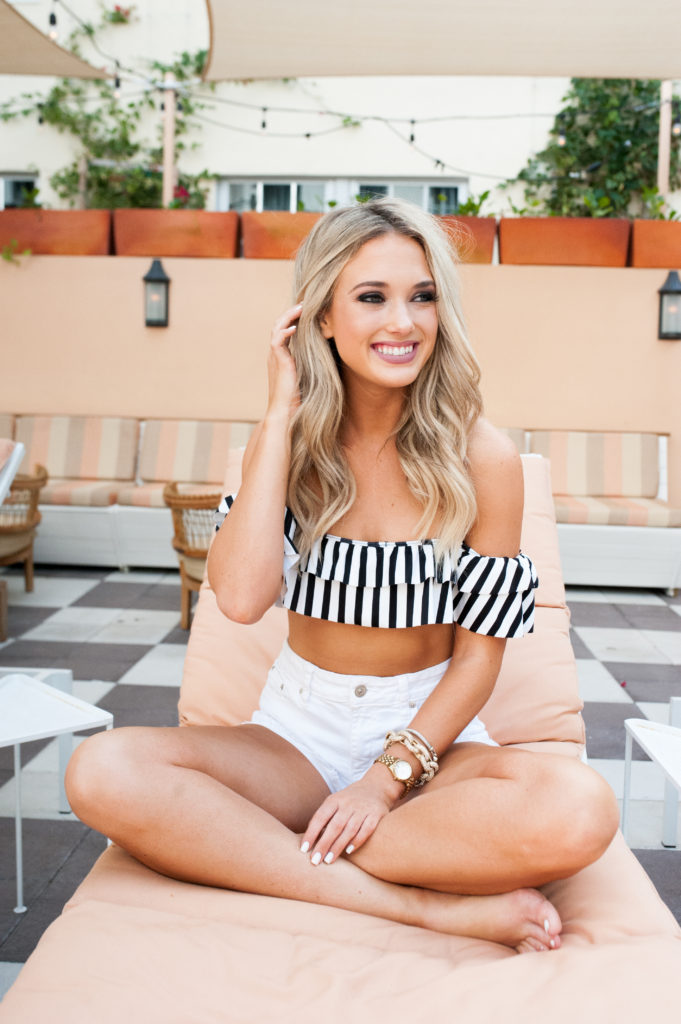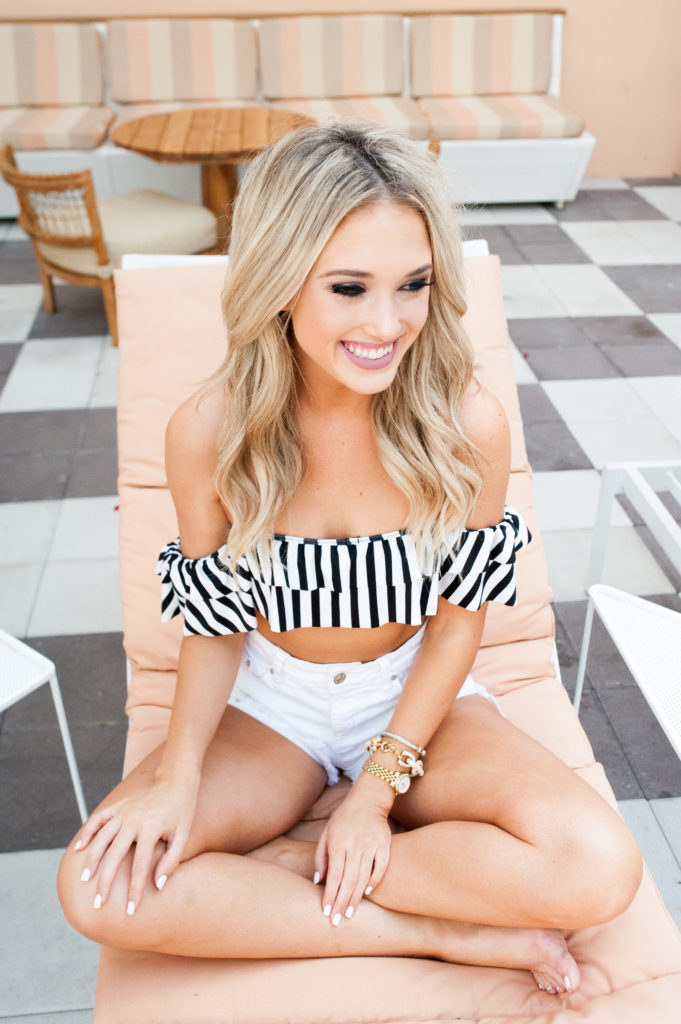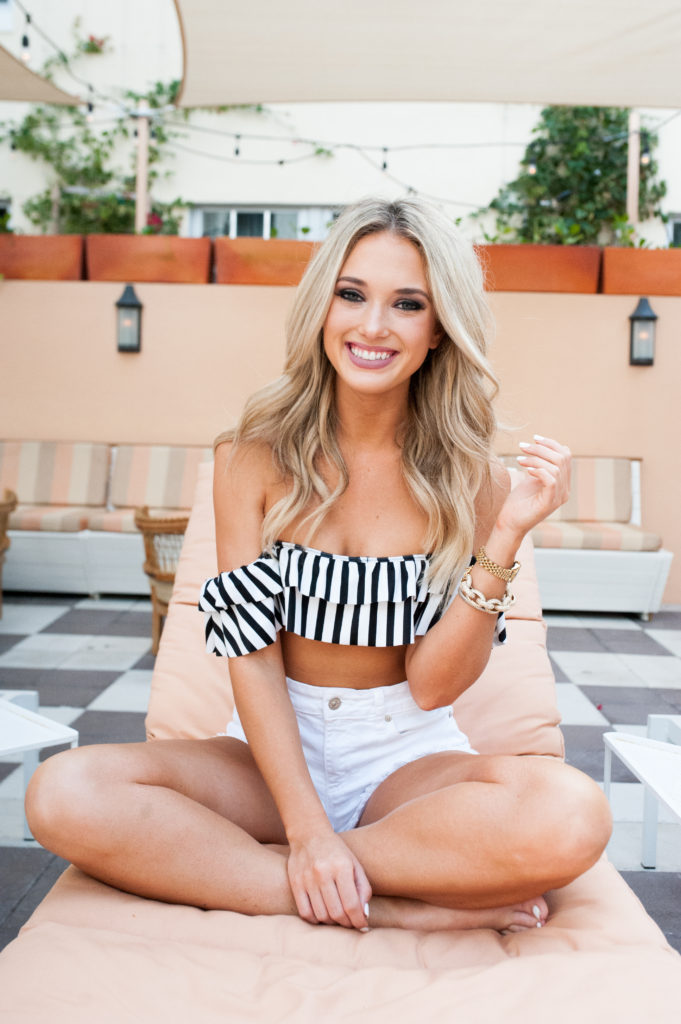 Swim Suit Top: Amuse Society (also love this one)| Swim Suit Bottoms: Amuse Society (also love these)| Shorts: 7 For All Mankind
A few years ago, I was the type of girl of never washed my face (ew), tanned in a tanning bed, and never really took care of my skin. I always thought "I'm young, I'll just start taking care of it once I'm older". This was obviously the worst way to handle my skin. Even though I'm only 23, I know what I do now will heavily impact the way my skin is when I'm older, which is why I've completely changed my skin care routine.
The first thing I did was actually start washing my face at night. I would get in the worst habit of being too lazy to wash my face before bed, which is SO bad for your skin. I started using this cleanser by Tula, which leaves my skin feeling so fresh and clean! I just apply it with my hands, but I really want to get a Clarisonic because I've heard they're amazing. If you use one, let me know how you like it!!
The next thing I did was ditch the tanning bed for SO many reasons (ummm cancer, wrinkles, sun spots.. no thank you!). When I first stopped, I would get spray tans weekly. While I liked the color, I didn't like how it would rub off unevenly. I then started using St. Tropez "Gradual Tan Everyday Body Lotion."  I absolutely LOVE the color of this lotion and it really doesn't come off streaky. It says "everyday" on the bottle, but I only use it three times a week and always have good color. If I'm going on a trip or want to have a lot of color for an event, I use the St. Tropez Classic Bronzing Mousse (which is what I have on right now). Since we're in Miami, I wanted to be extra dark, which is why I used the mousse instead of lotion. I will say, if not applied right, the mousse can look streaky. Just make sure you apply evenly ALL over. Definitely apply it in good lighting and while looking in the mirror so that you don't miss any spots.
Aside from washing my face and quitting the tanning bed, I've also been doing a better job at keeping my skin moisturized. I have super dry skin, which means I will develop wrinkles easier (UGH). I've added two products into my routine that I am obsessed with! The first is definitely a splurge, but so worth it!! I had heard amazing things about La Mer products from several different people, but didn't know if it would be worth the money. I was walking through Nordstrom (lol, whats new), and saw that they carry La Mer so I stopped and asked the salesperson for a little more information on the products. She was very helpful and walked me through all the different products and their benefits. She then gave me a few samples to try out at home before making that big purchase. After using the Moisturizing Soft Cream for a few days, I had to go back and get the full size because it worked SO well. Again, I know it's a splurge, but it's worth every penny! I apply this product in the morning.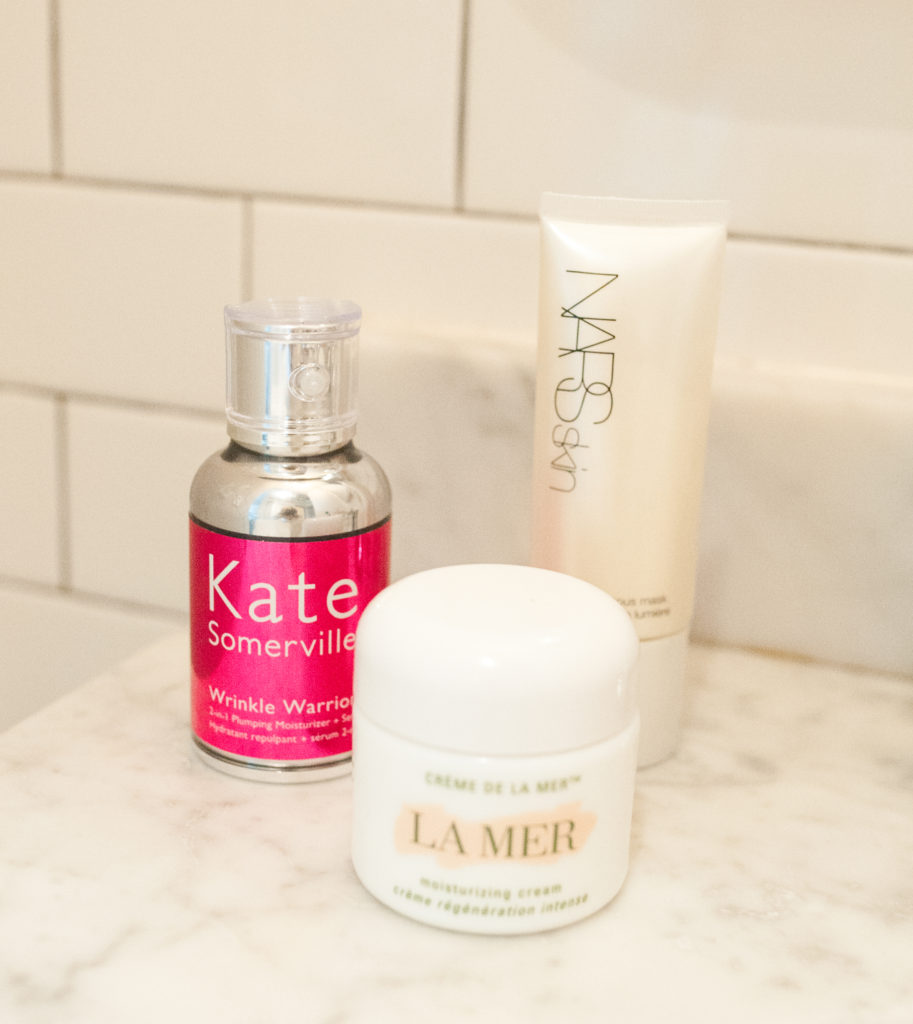 I also added a moisturizing mask by NARS to my nightly routine, and this product  is definitely more budget-friendly. After I wash my face, I apply this mask and leave it on overnight. I love waking up with my face looking nice and glowy (I don' think glowy is a word, but we're just gonna go with it!).
I hope everyone has a great rest of the week!!