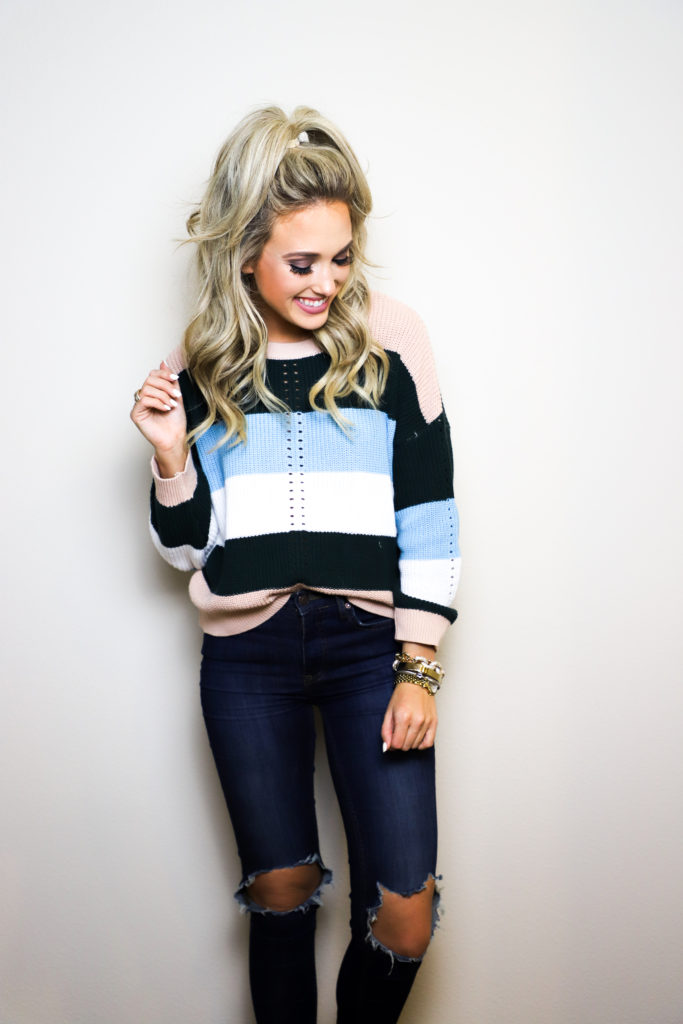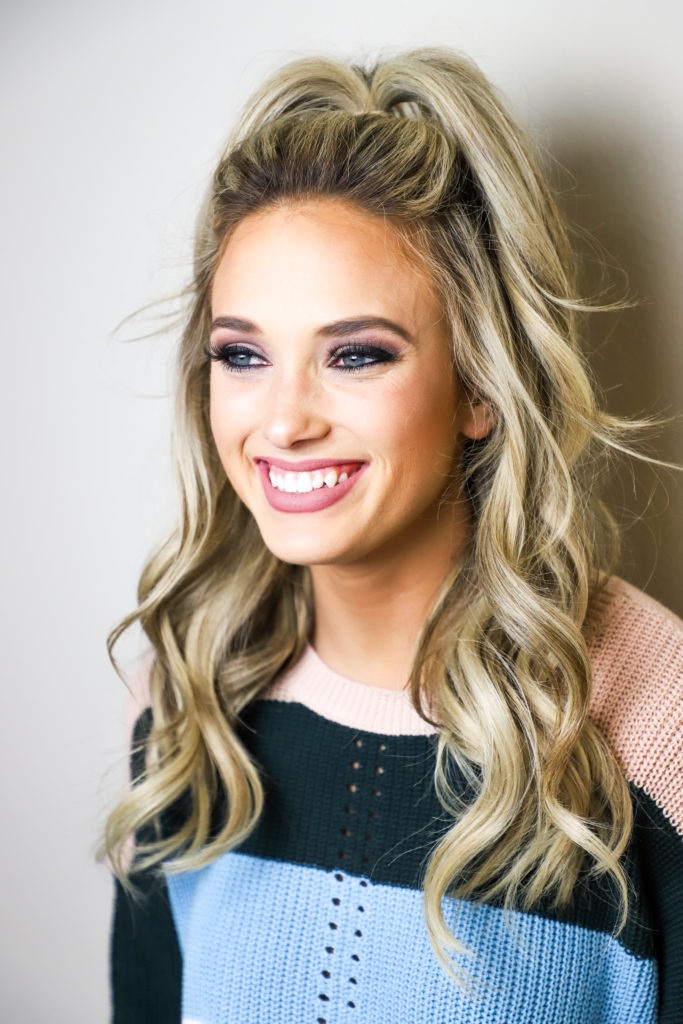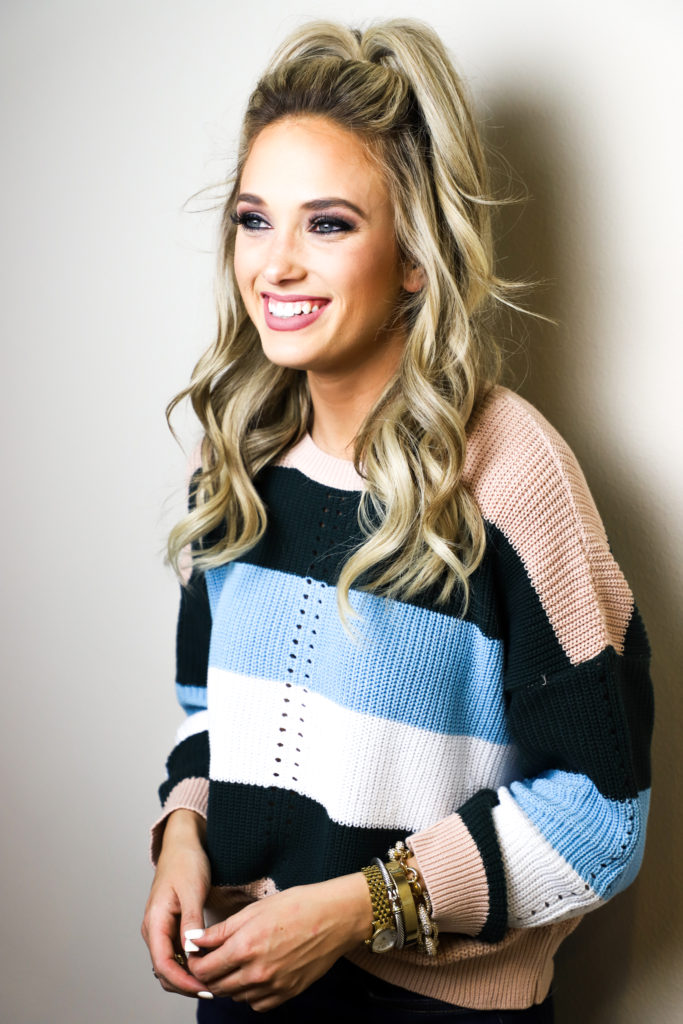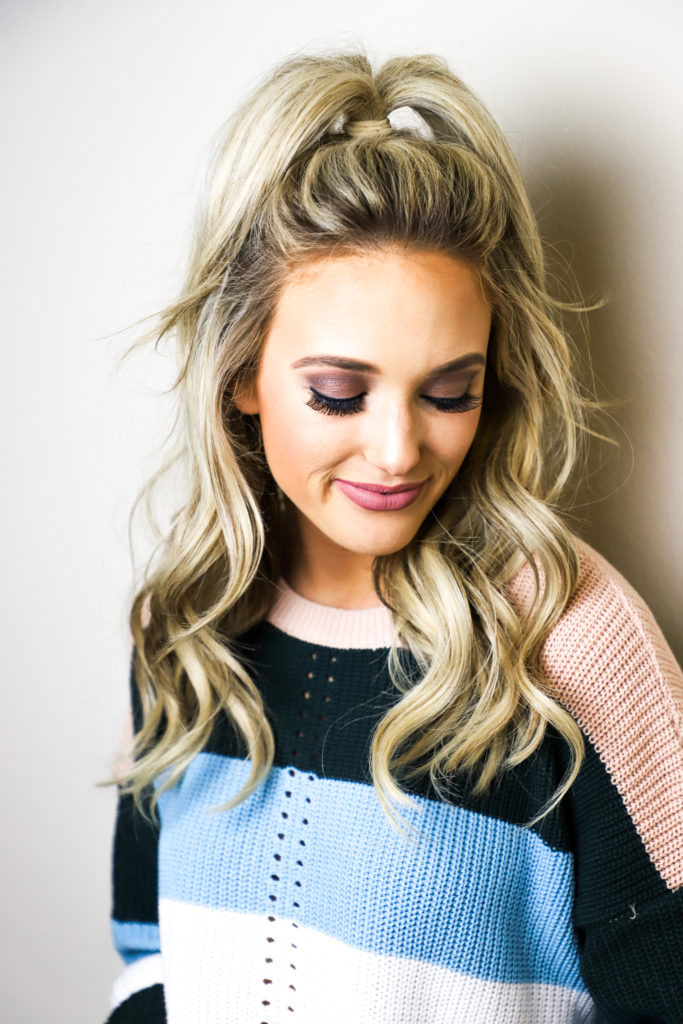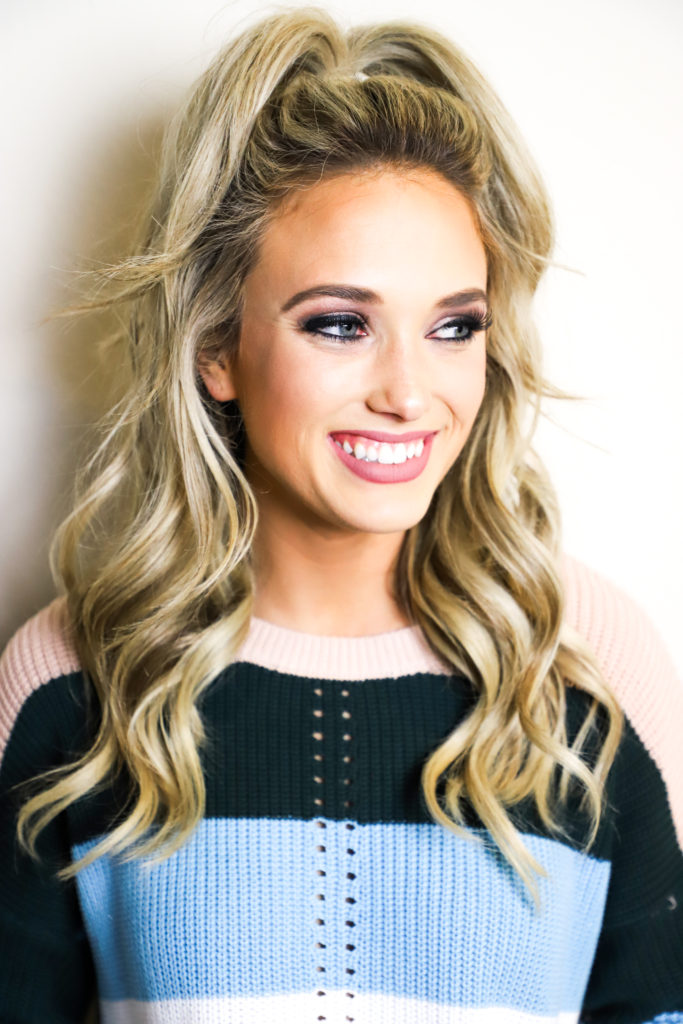 Sweater: BP. | Jeans: Free People
Brow Pomade: Anastasia Beverly Hills (applied with this brush) | Foundation: Estēe Lauder | Blush: Chanel (shade 72) | Eye Shadow: Urban Decay | Lashes: MAC | Lip Liner: Stila "Zinfandel" | Lippy: Stila "Baci"
I'm gonna be honest, I NEVER thought I would do a post on eyebrows. I have alway hated my brows, and no matter how many tutorial videos I watched, I was horrible at filling them in. Needless to say, when I found out that Nordstrom has a Anastasia Brow Bar, I had to try it out (and SO glad I did)!
Houston girls- Dionysia waxed my brows and she was absolutely amazing! First of all, her eyebrows were #GOALS, so I knew I was in good hands! She explained what she was doing the entire time and taught me a lot about symmetry of the face. Even though she didn't have a whole lot to work with, she did such an amazing job at reshaping my brows! She used the Anastasia Beverly Hills pomade to fill them in (using this brush).
If you do not live in Houston, Nordstrom still offers this service all over the country. You can find a list of locations here.
I hope everyone has a great weekend!!
Shop the Post