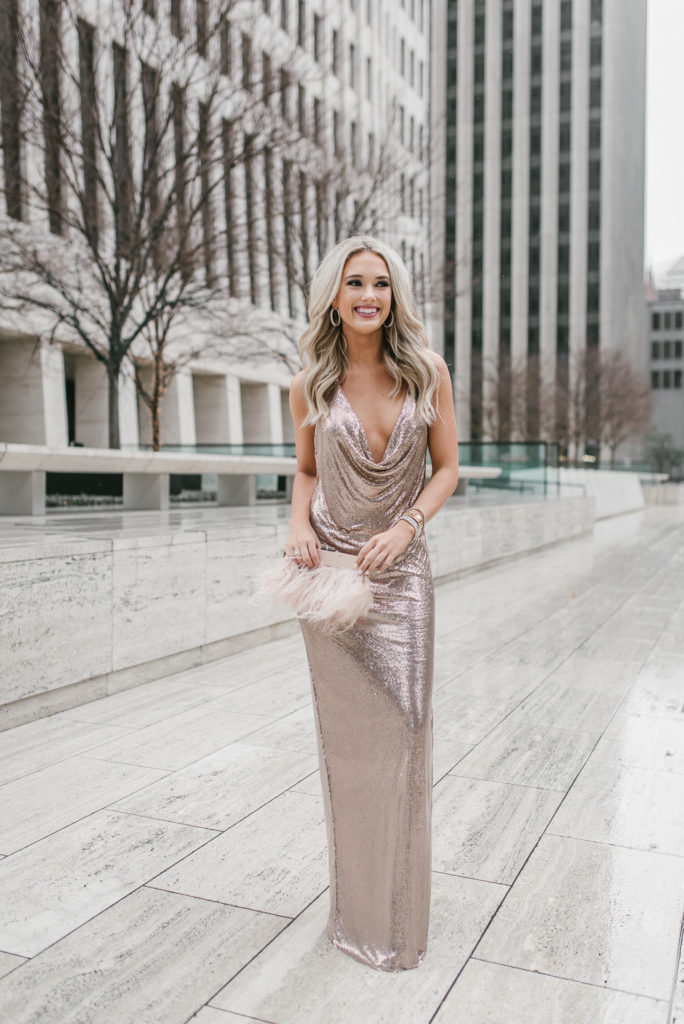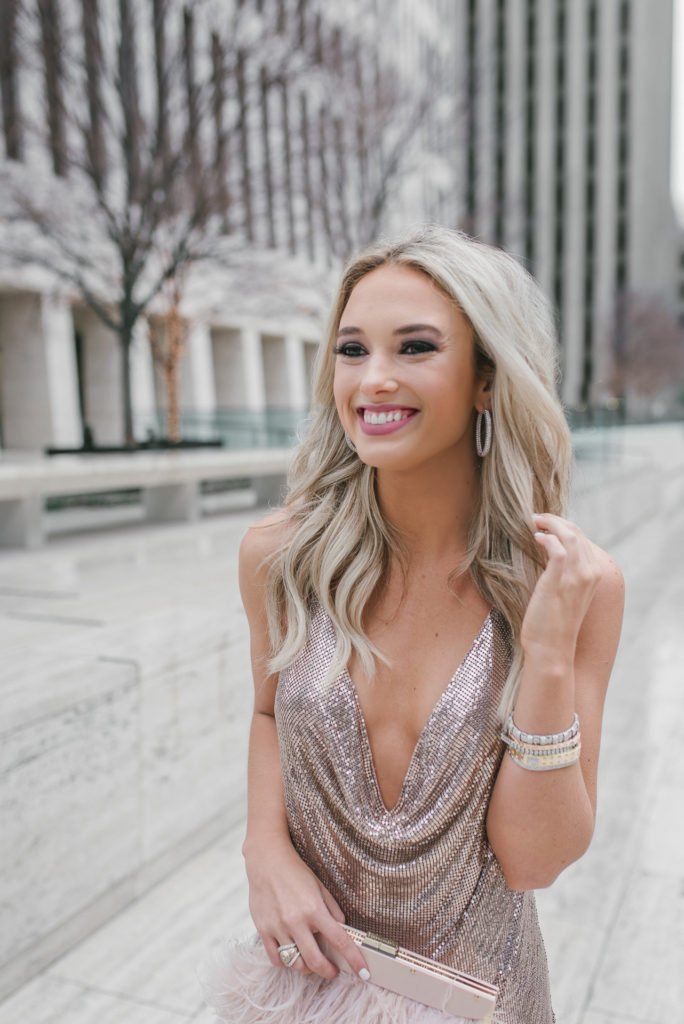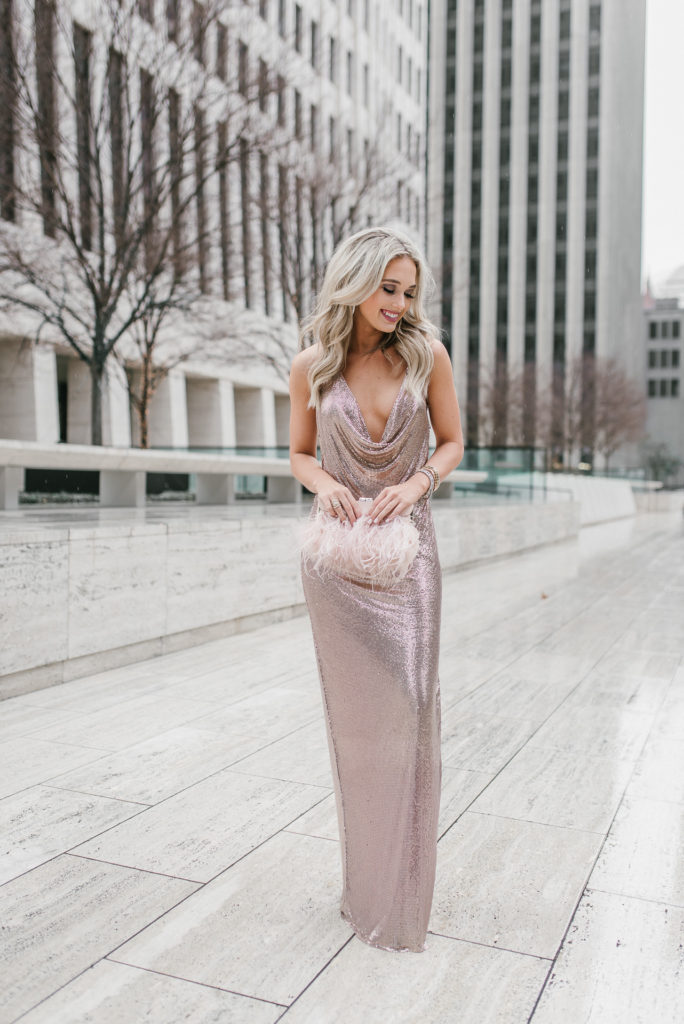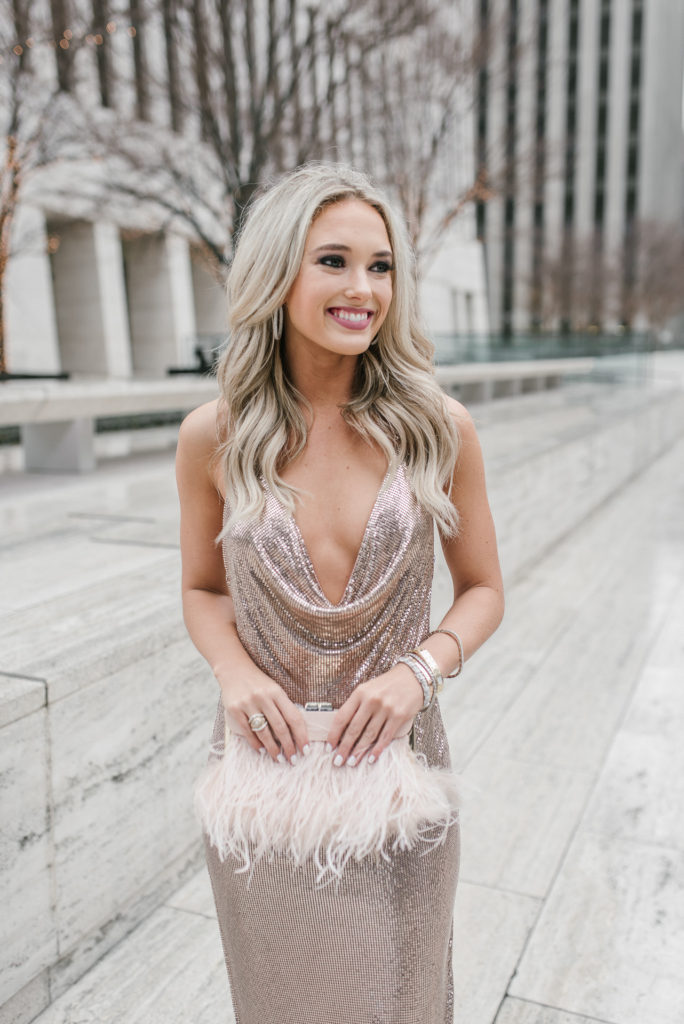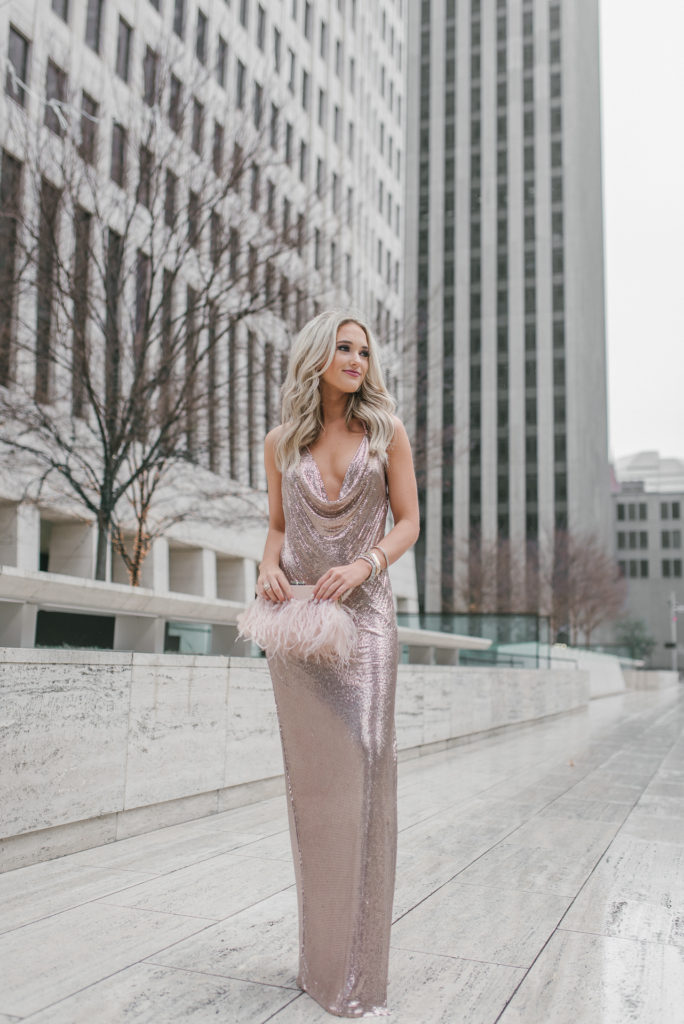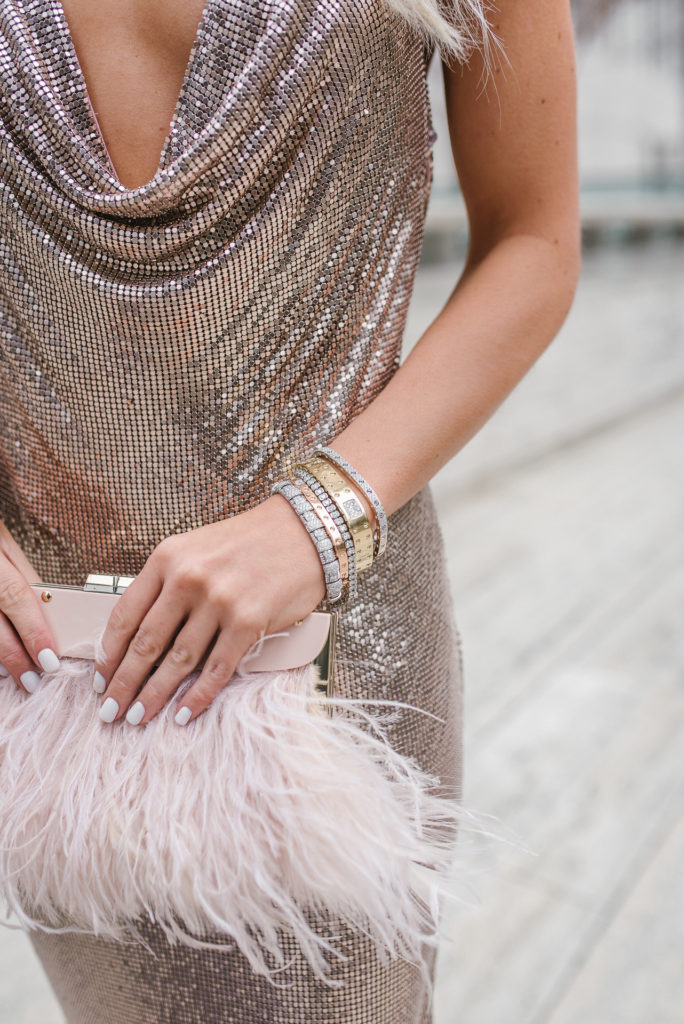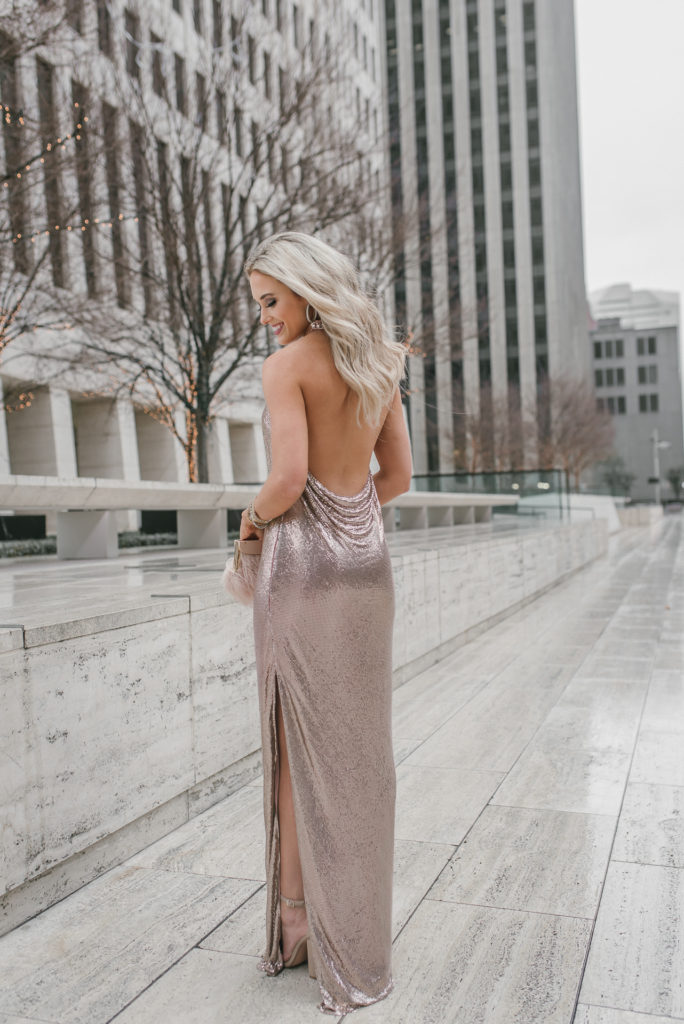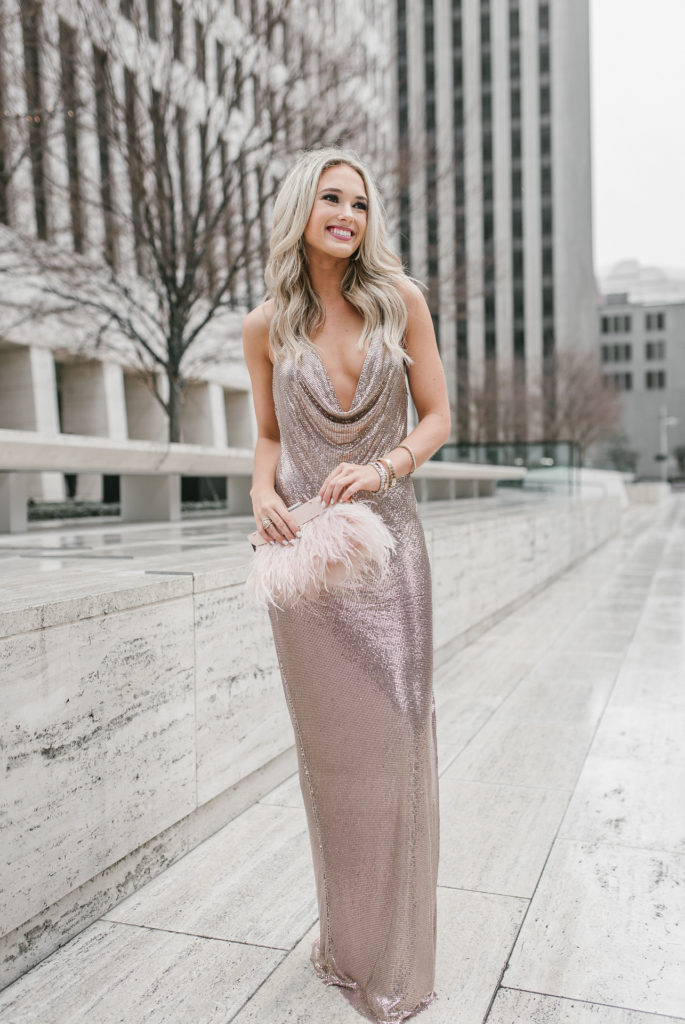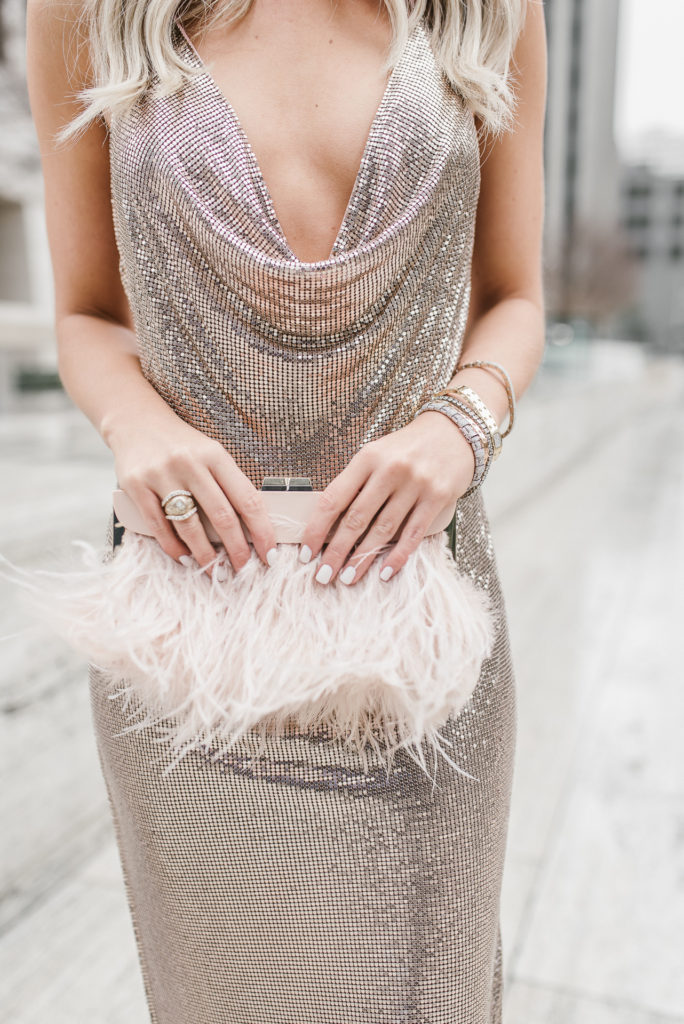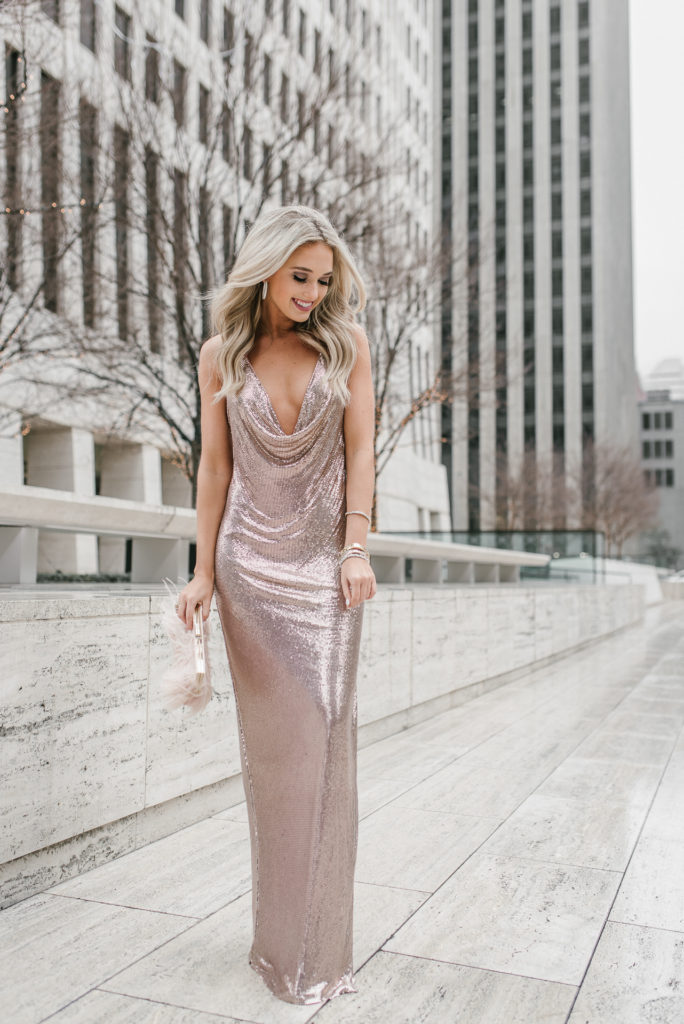 Dress: Mac Duggal | Shoes: Steve Madden | Handbag: BCBG| Lip: Stila "Baci"
The other day I heard someone say "2017 was the best worst year of my life", and I couldn't help but completely relate. Don't get me wrong, I've been extremely blessed this year, but I've also dealt with some pretty tough things. Today I wanted to share some of my best moments and hardest struggles of 2017.
I want to start with the good, cause I think it's important to try and focus on the positive, even when times are hard. In July, one of my biggest dreams came true and I was able to make my blog my full time job. When starting this journey two years ago, I had no idea where it would take me. I had goals, but I never knew how much support I would receive, and I can't thank y'all enough for that. This year I was able to travel the world with my best friend, be pushed WAY outside my comfort zone, and learn more about myself than I ever knew. This blog has opened so many doors for me, and I don't think anyone will ever understand how grateful I am for that. So from the bottom of my heart, I want to say THANK YOU for following along and supporting my dreams.
While there are so many things I have to be thankful for, I also experienced some of the some of the hardest times of my life. In July, my mom got surgery to remove excess skin on her  legs (due to significant weight loss), and while we still don't know exactly what happened, something went wrong. A nerve was damaged and my mom lost all feeling and motor in her left foot, causing her to lose her ability to walk. For the first couple months after surgery, she used a walker to get around. She now has a custom brace that gives the ability to walk without a walker or cane, but it is still isn't easy. Having to witness the person you love more than anything in the world struggle, and not being able to do anything about it has one of the hardest things I've gone through. Before surgery, my mom was a labor & delivery nurse, but since nurses have to be on their feet 12 hours a day, she is no longer able to work and do what she loves. With that being said, because of y'all's amazing support this year, I am now able to hire my mom to work for Champagne & Chanel. My mom has always given me the world, so now being able to help her out just a little means so much to me, and I have all of you to thank for that.
In 2017, I also went through two breakups. In the beginning of the year, I ended a three and a half year relationship with the man I thought I was going to marry. I don't want to go into any details, out of respect for him, but I just knew it wasn't God's timing for us to be together. It was an extremely hard time for me because not only did I have to say goodbye to him, but also the dog we shared together. Later in the year, I entered another relationship way too fast, and ended up getting my heart broken. I'm now entering the new year as a single woman, and even though it's been lonely during the holidays, I'm looking forward to working on myself and building my relationship with Christ. For the first time in my life, I'm living by myself, working for myself, and am single. I know that God is going to use this time to help me grow and teach me to lean on him before anything else. "Commit your way to the LORD; trust in him, and he will act. Psalm 37:5"
Okay, I know that was a MUCH longer post than normal, but I just wanted to let y'all in on what has taken place in my life this past year. Again, I am so grateful for each and every one of you following along with me. I wish everyone a blessed and safe 2018!!