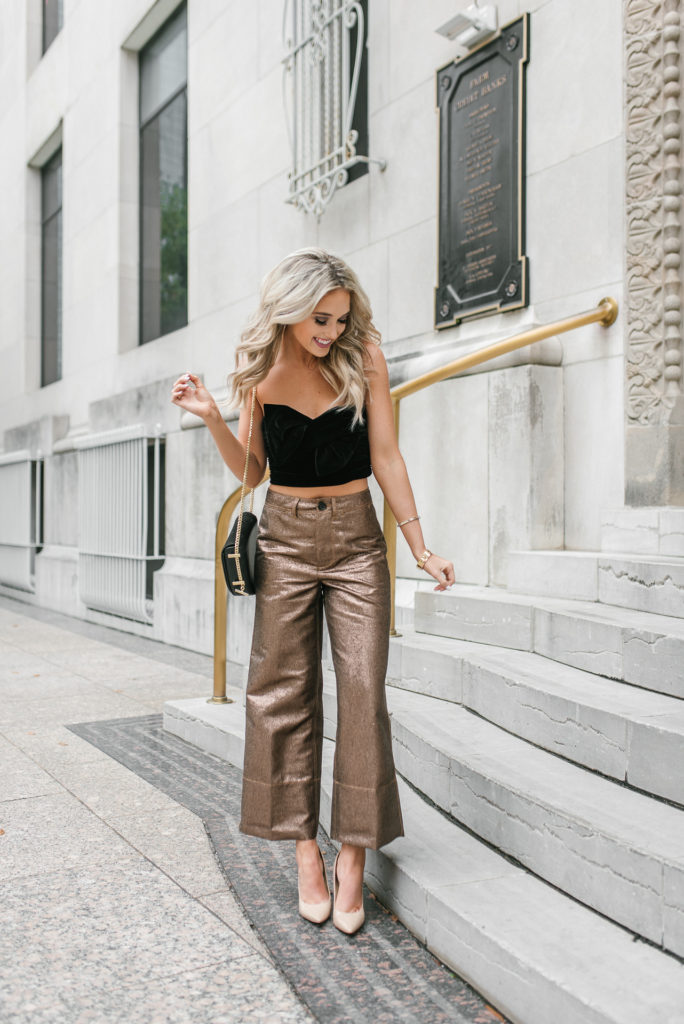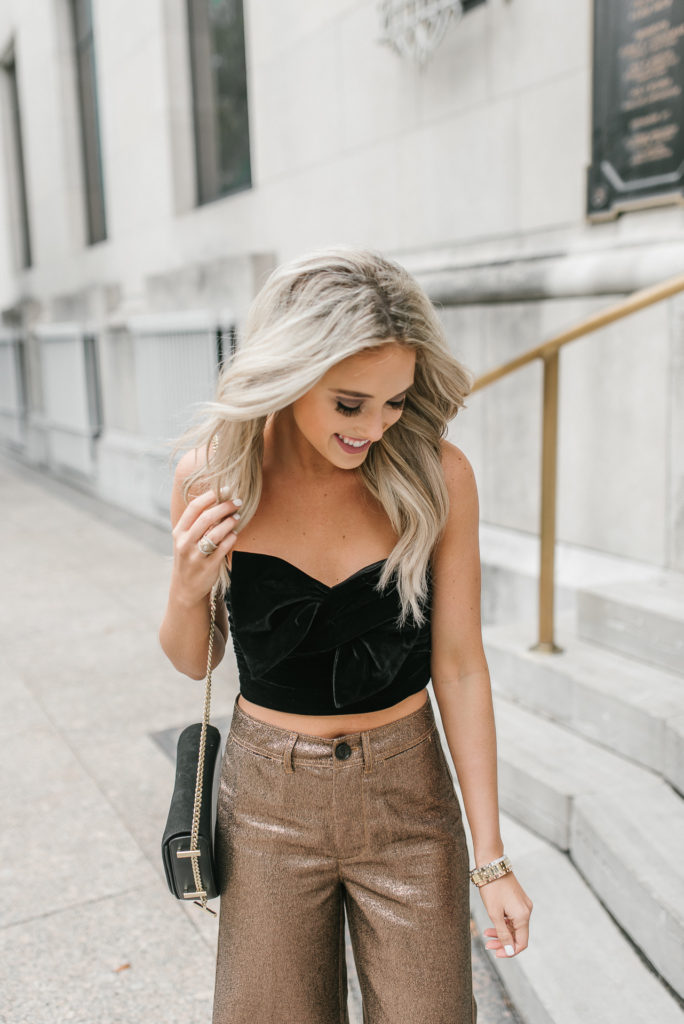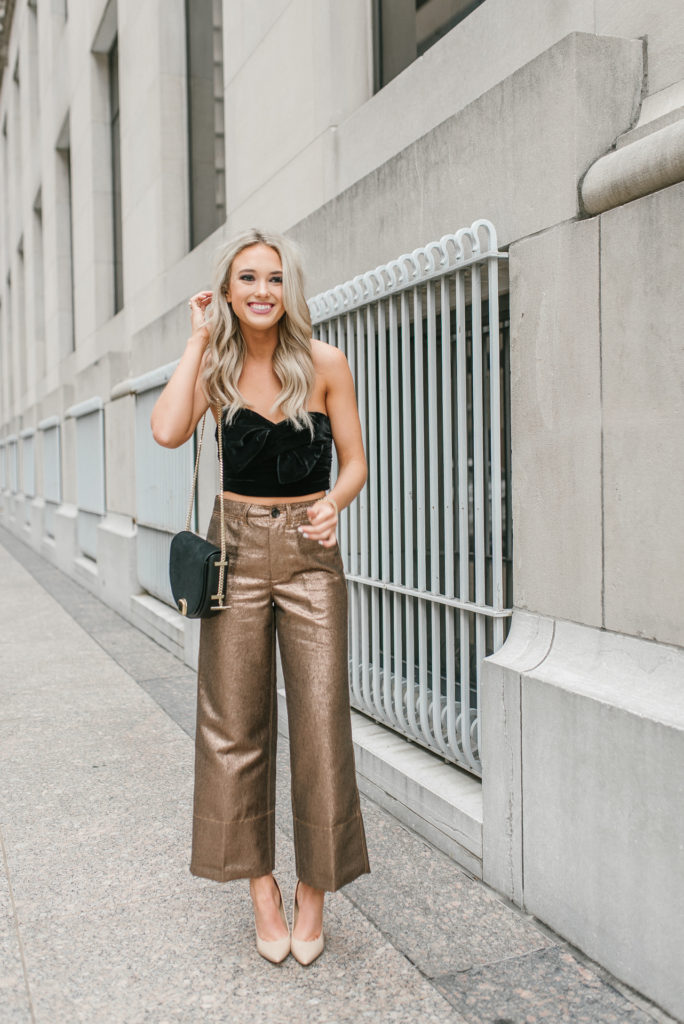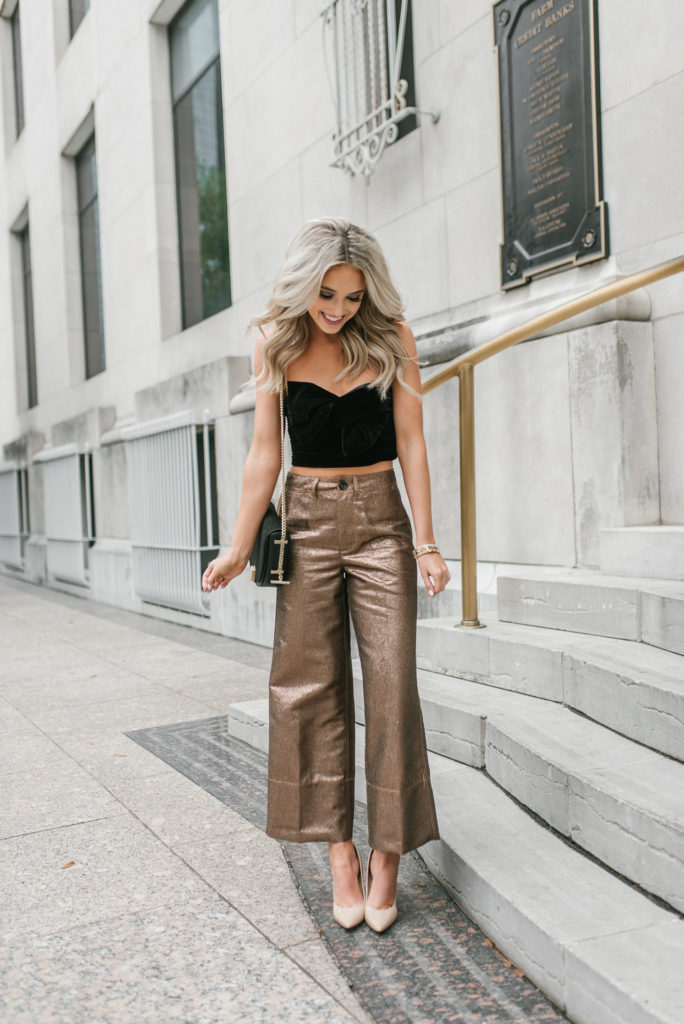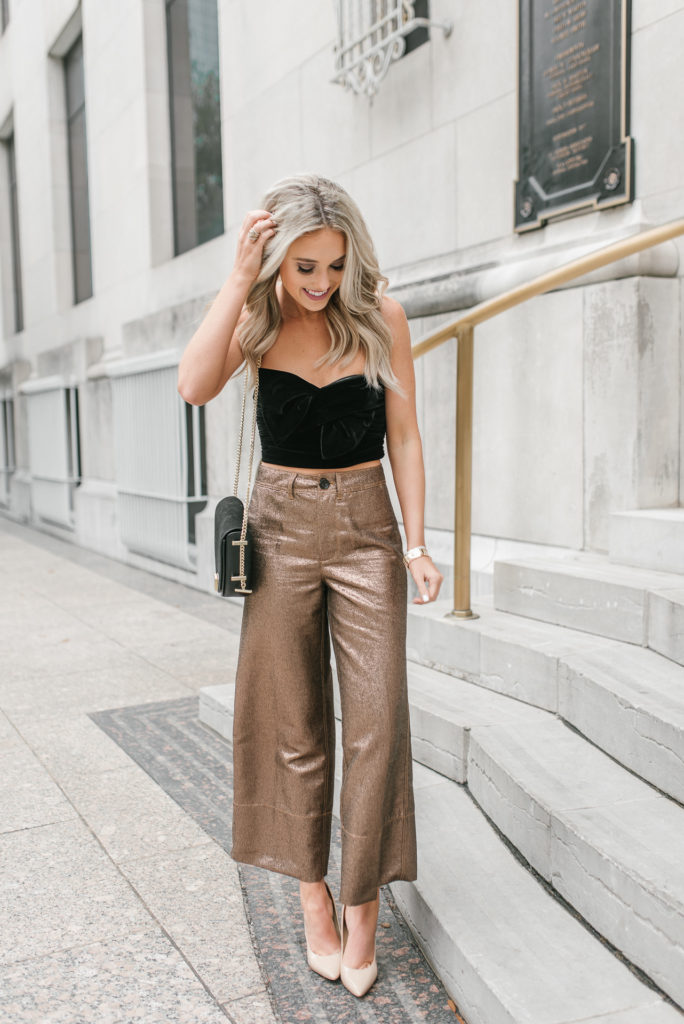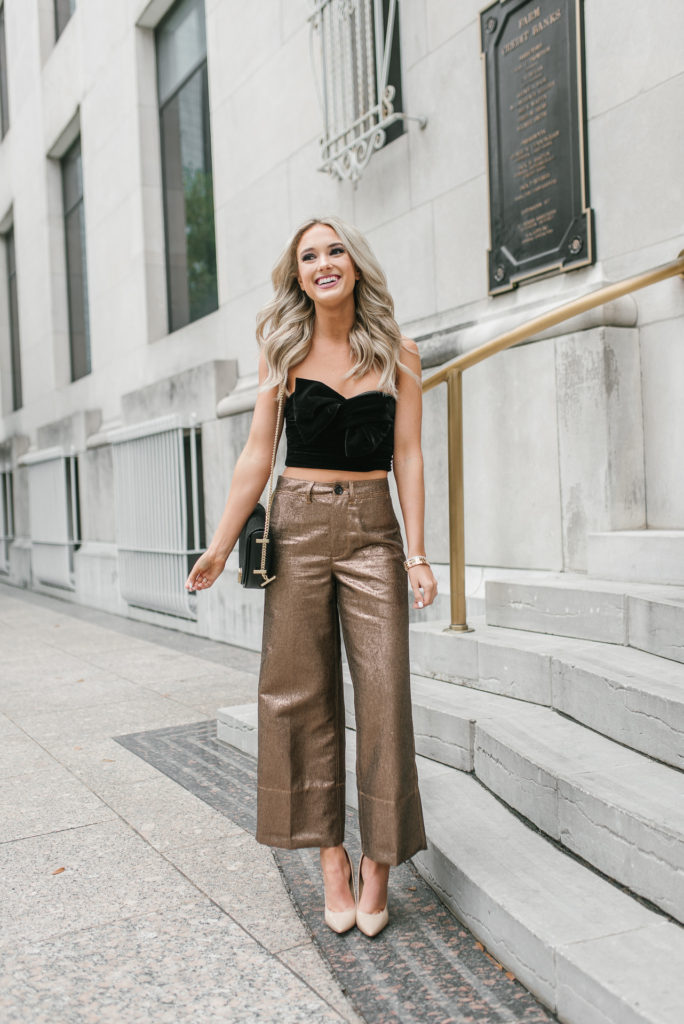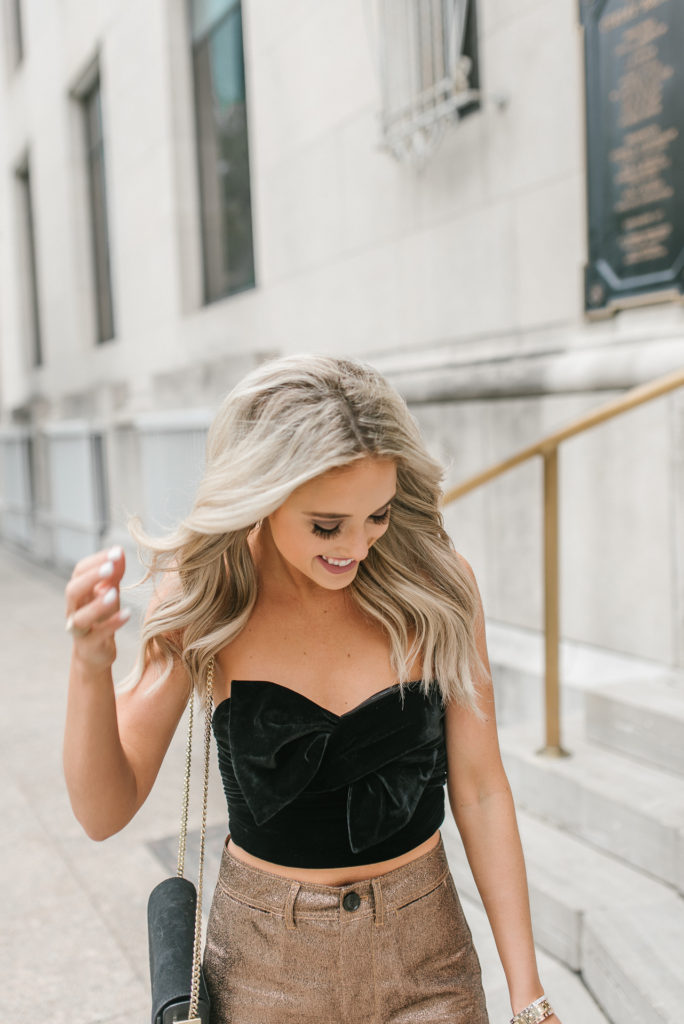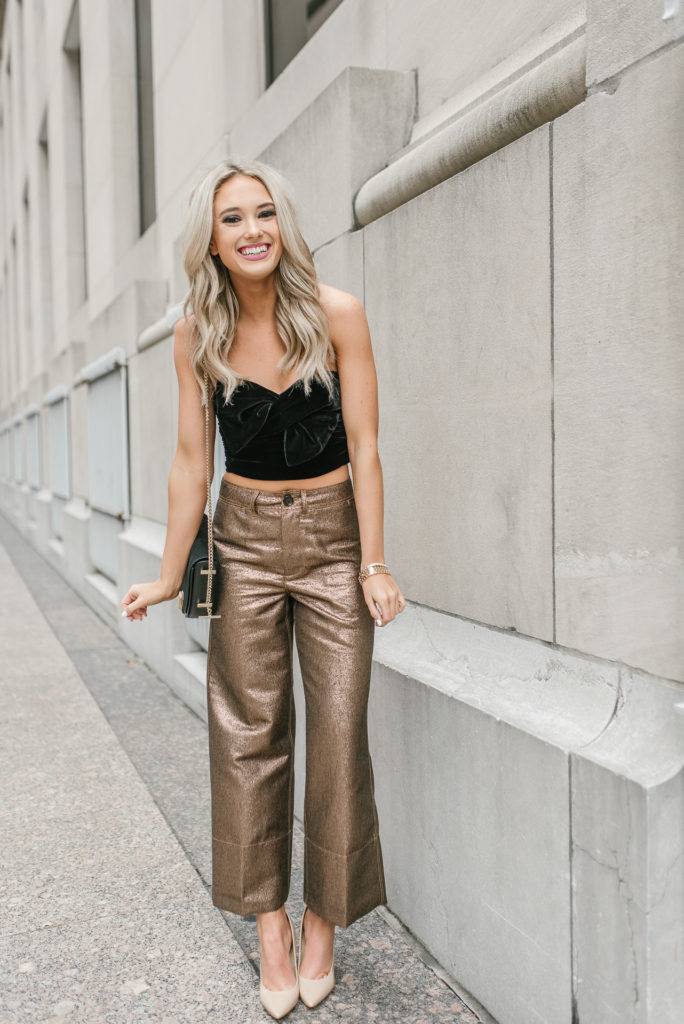 Top: Lovers + Friends | Pants: Madewell | Heels: Sam Edelman | Purse: Ted Baker
I'll be honest, I usually don't make New Year's resolutions. I've always found them cheesy and feel like no one actually sticks to them. However, there are several changes that I know I've needed to make in my life for a while, so I thought now is the perfect time!
Worry less about what others think of me. This is something I've struggled with my entire life, so now having a blog (where thousands of people have an opinion about you all the time) has definitely been challenging. I just have to remember that I'm never going to please everyone, no matter how hard I try.
Learn how to cook! Okay, this is super embarrassing, but I do not know how to cook AT ALL. I can't tell you the last time I went a grocery store. I know that eating out all the time is very unhealthy, so I really want to make this change. If you have any easy recipes that you love, feel free to send them my way!
Step out of my comfort zone more: in life, in fashion, and in relationships. Today's outfit is actually my first step in accomplishing this goal! I immediately fell in love with these gold pants when I saw them, but thought "they're cute, but I could never pull them off"! I have to stop thinking like that and just take more risks.
Be more organized/procrastinate less. Y'all, I am the WORST at staying organized and I hate that about myself! I'm also very bad at procrastinating, which causes a lot of stress in my life. Basically I need to be way more on top of my sh*t in 2018!!
Continue working out on a daily basis. I actually started working out regularly in the beginning of 2017, and it has made such a difference in my life! I will be doing a post soon on Orange Theory Fitness, so stay tuned!
Read the bible more. Sometimes I think I have a good relationship with Christ because I talk to him all the time and listen to worship music, but the truth is I need to spend WAY more time in his word. "So faith comes from hearing, and hearing through the word of Christ" Romans 10:17.
I hope everyone has a wonderful start to 2018!!!