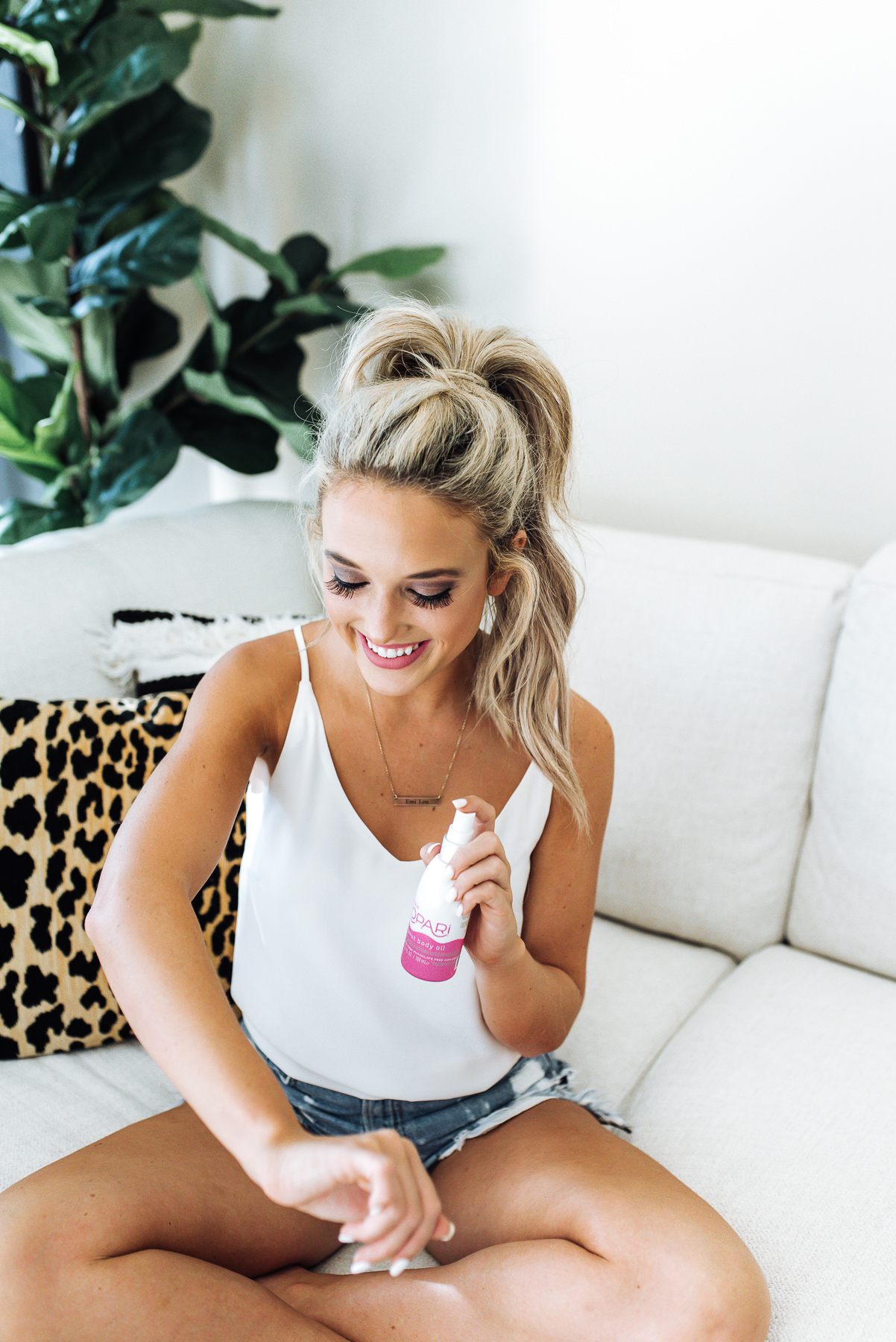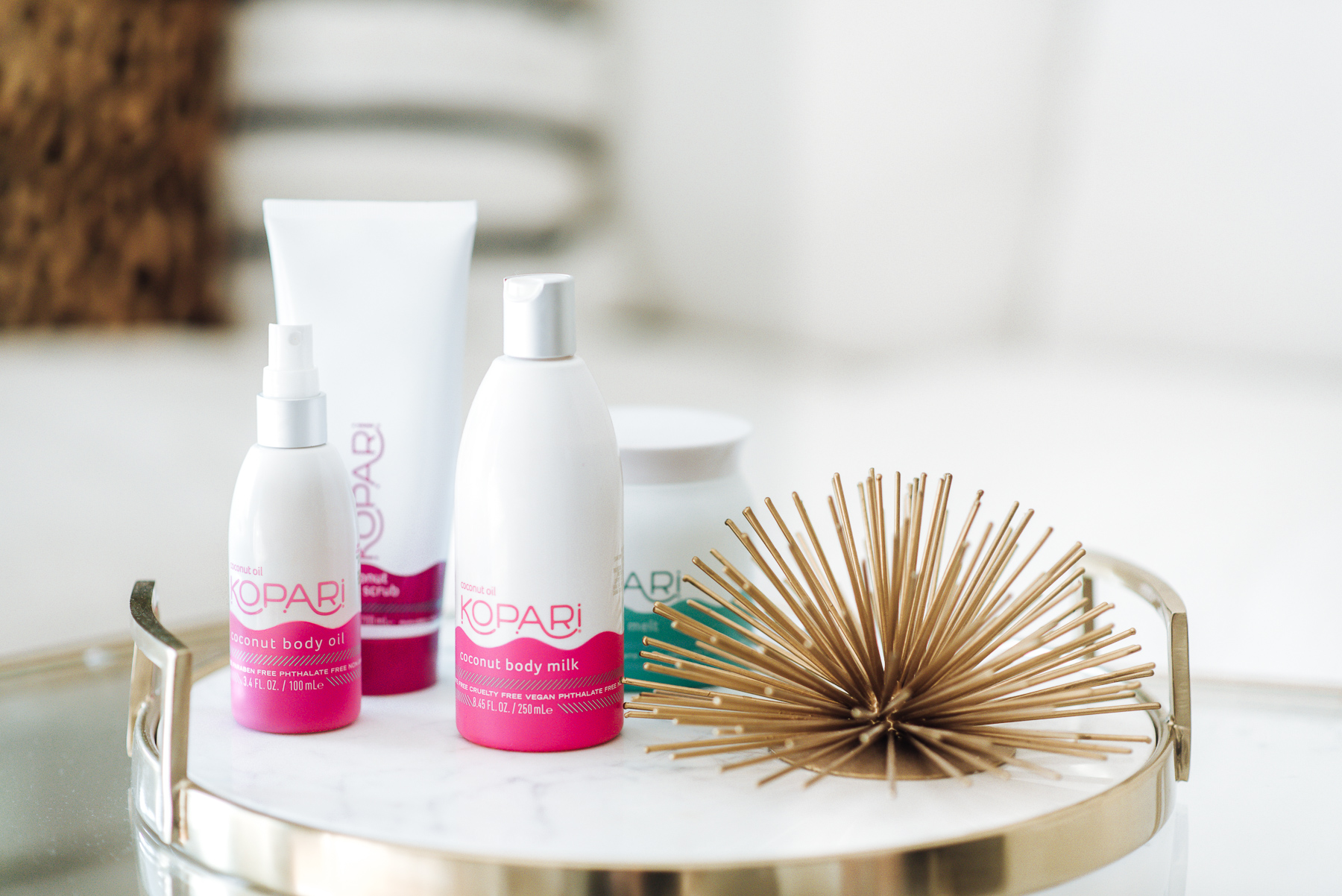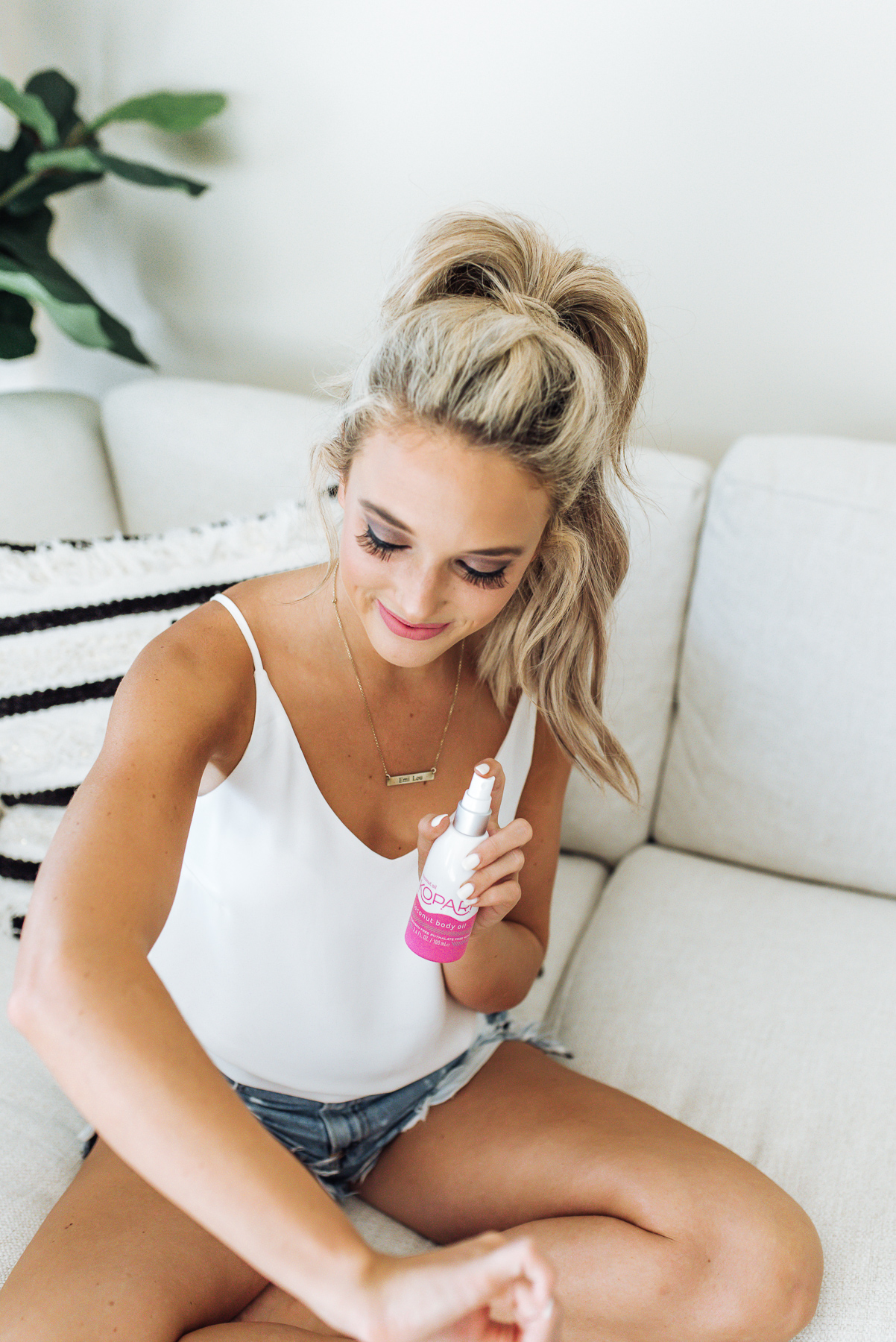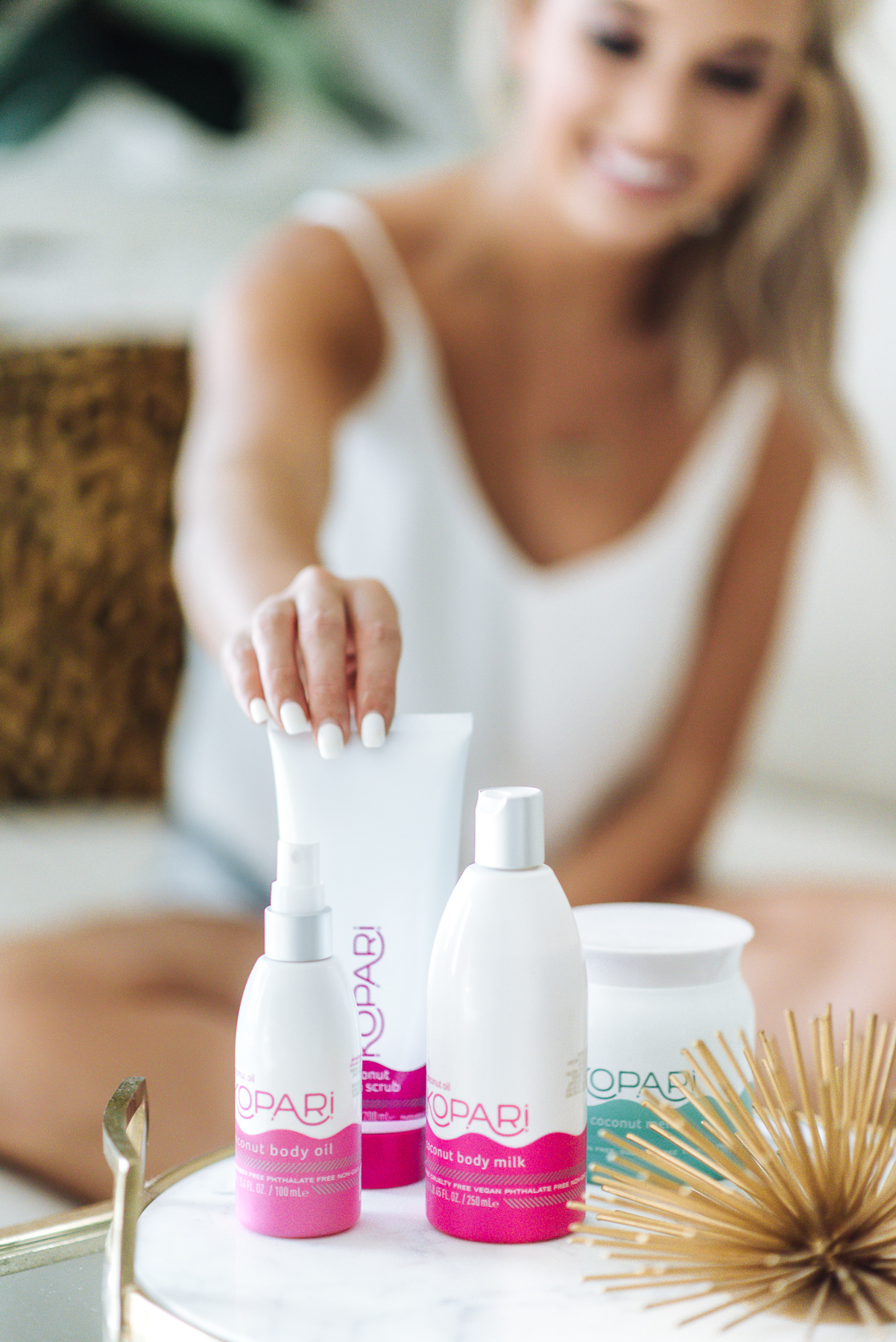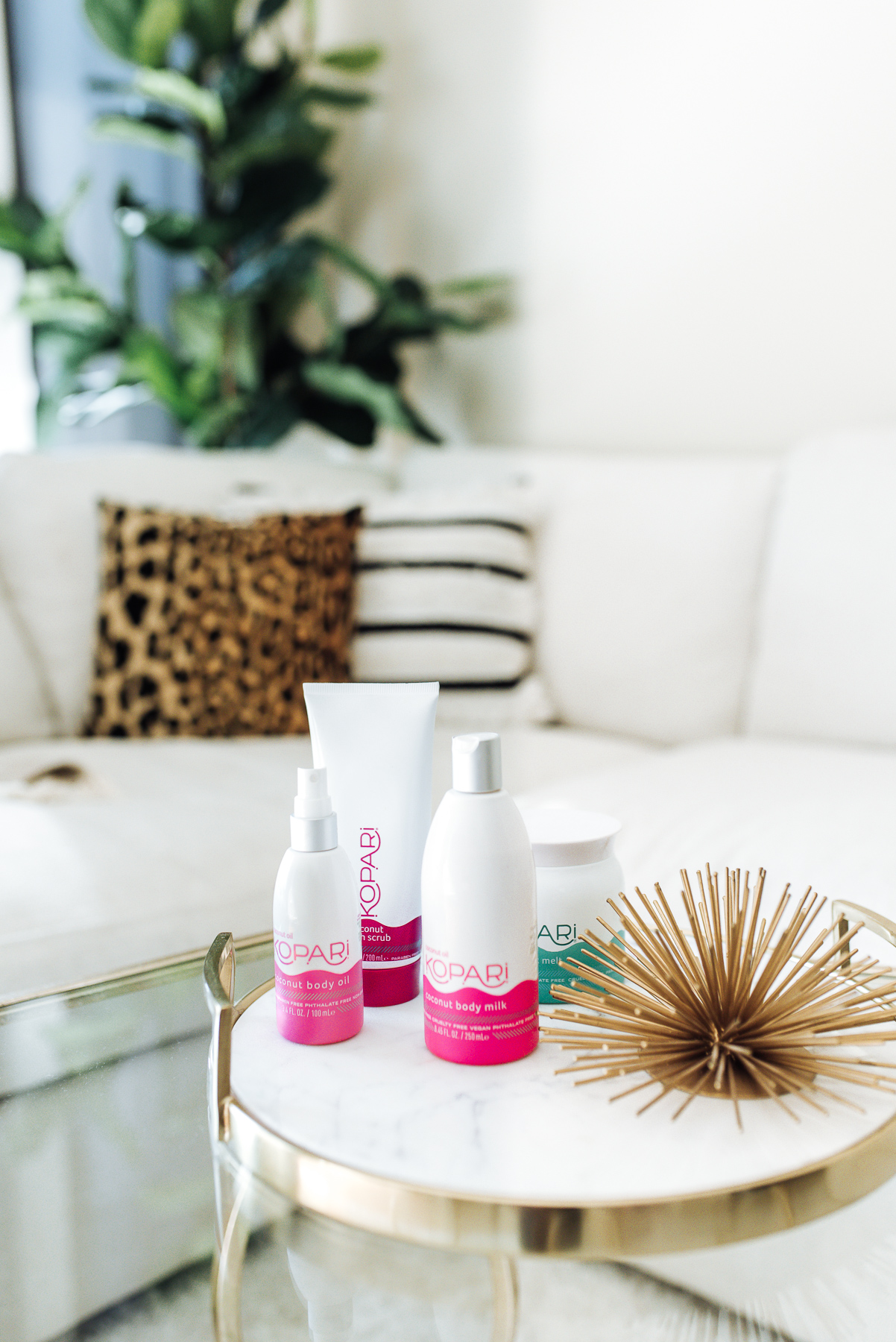 I have struggled with very dry skin my entire life. I can't tell y'all how many products I've tried that say "for dry skin", but just don't do the job. I heard about Kopari coconut oil products a while back, so I decided to test out a few of them to see what all the hype was about. Y'all…."obsessed" would absolutely be an understatement. If you've ever struggled with having healthy, smooth skin, you have to try these products. I tried four different products (body scrub, coconut melt, body milk, and body oil), and reviews are down below!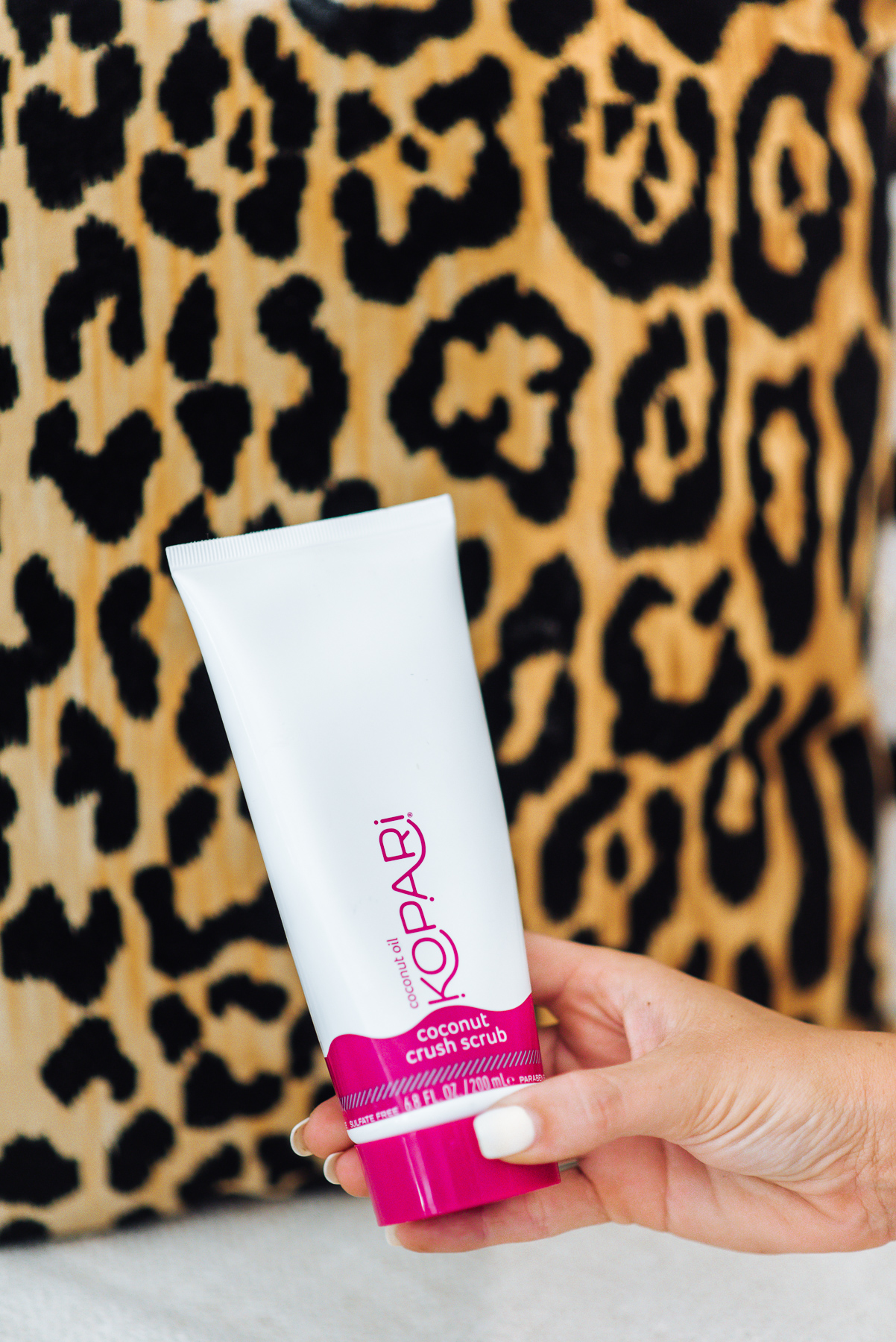 I've always had a love-hate relationship when it comes to body scrubs. I love exfoliating my skin, but normal scrubs will usually take away the little oil my skin does have and leave it feeling extremely dry. So when I tried this coconut oil scrub for the first time, I fell in LOVE. Y'all, this stuff is so hydrating and leaves your skin SO smooth!
Next, I love this coconut melt because you can use it for several different things. I use it most to moisturize my face and take off my makeup. I also use it as a hair mask once every couple weeks!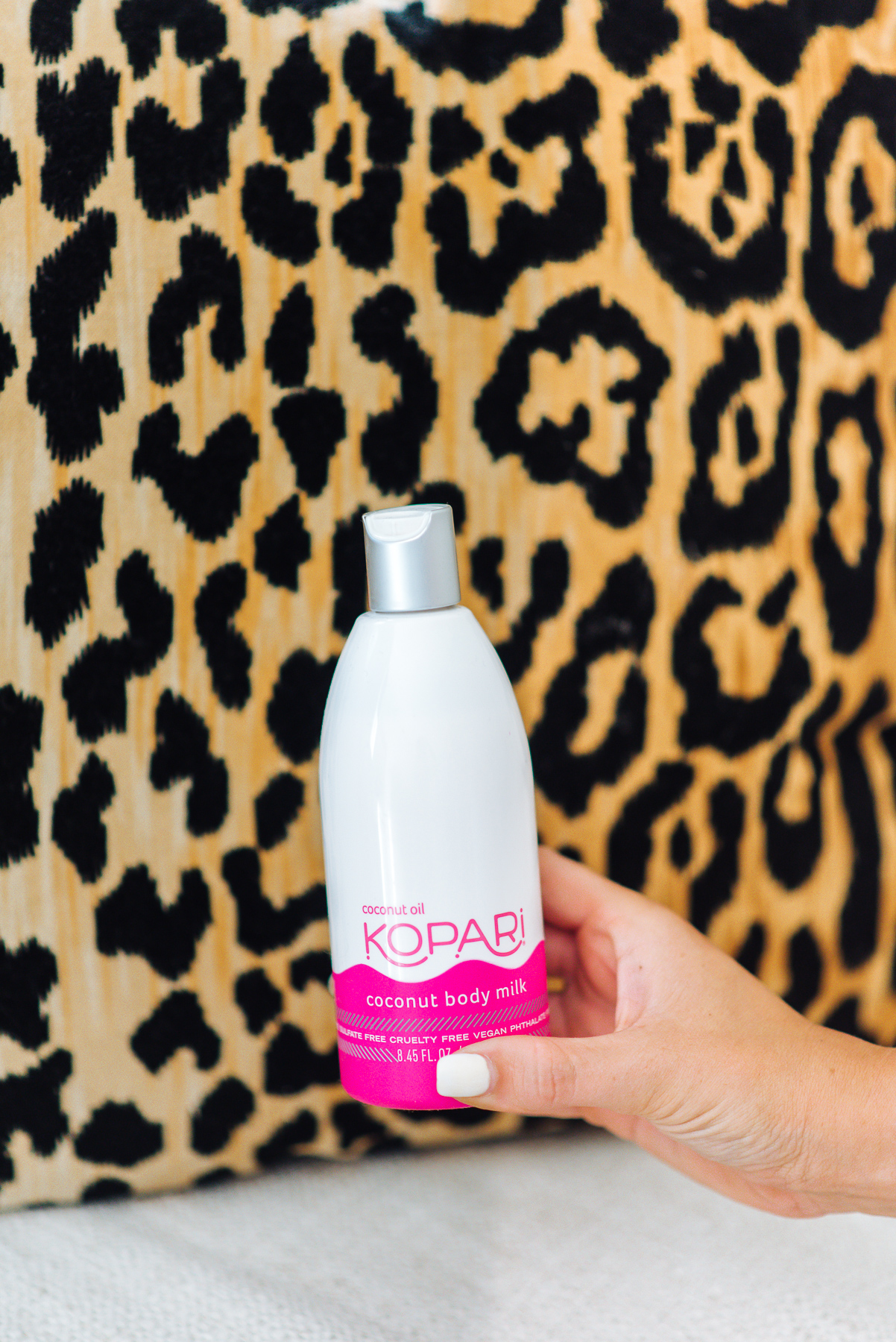 The coconut body milk is easily one of the most moisturizing lotions I've ever used! As I said before, I have tried so many different lotions, and this one definitely leaves my skin feeling smooth all day- not just an hour after applying.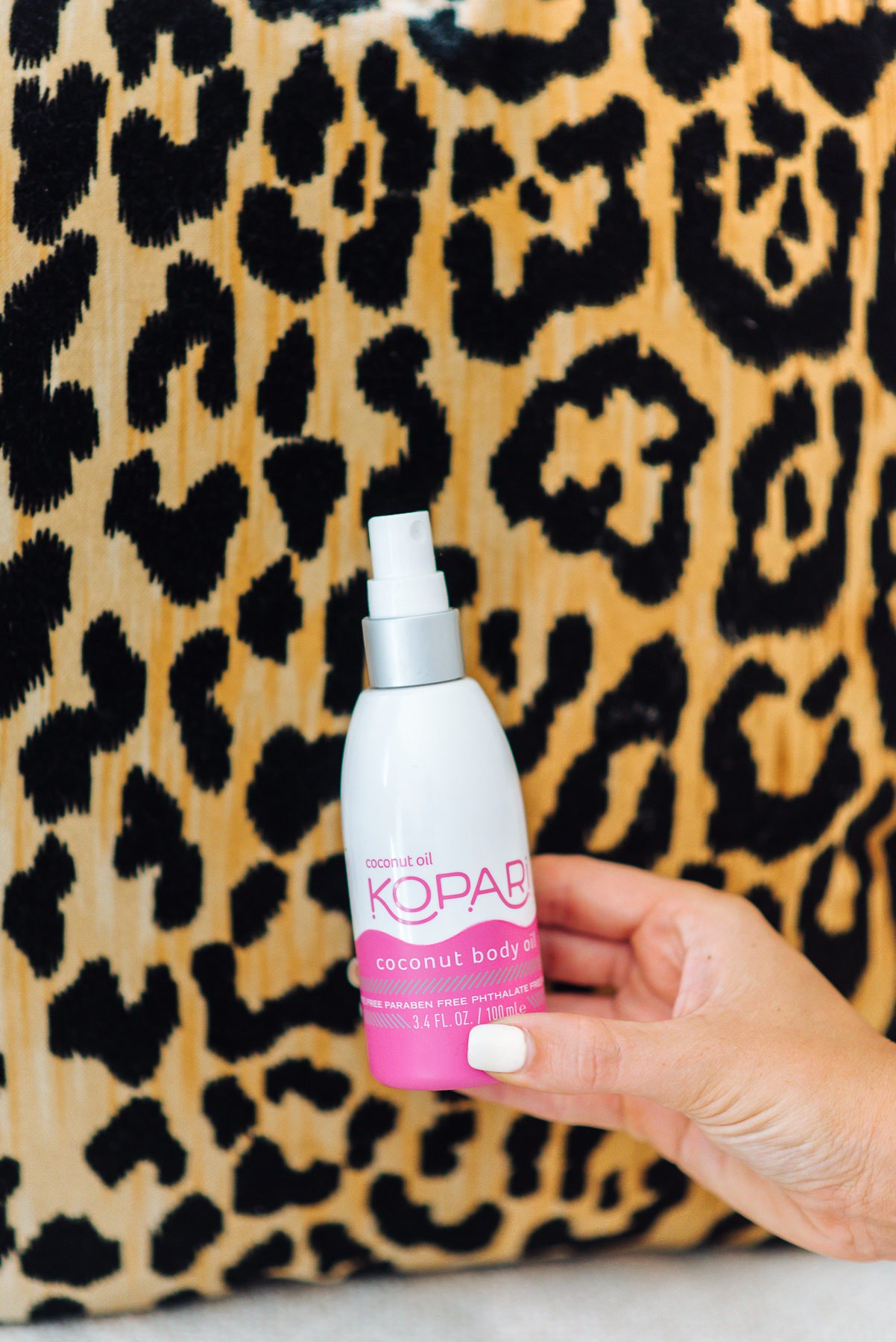 Last, but certainly not least, this coconut body oil is ahhhmazing!! The number one issue I've always has with body oils is looking too "greasy". I know that sounds gross, but it's the truth! I use this oil all the time because it leaves your skin with the prettiest glow.
SHOP THE POST: