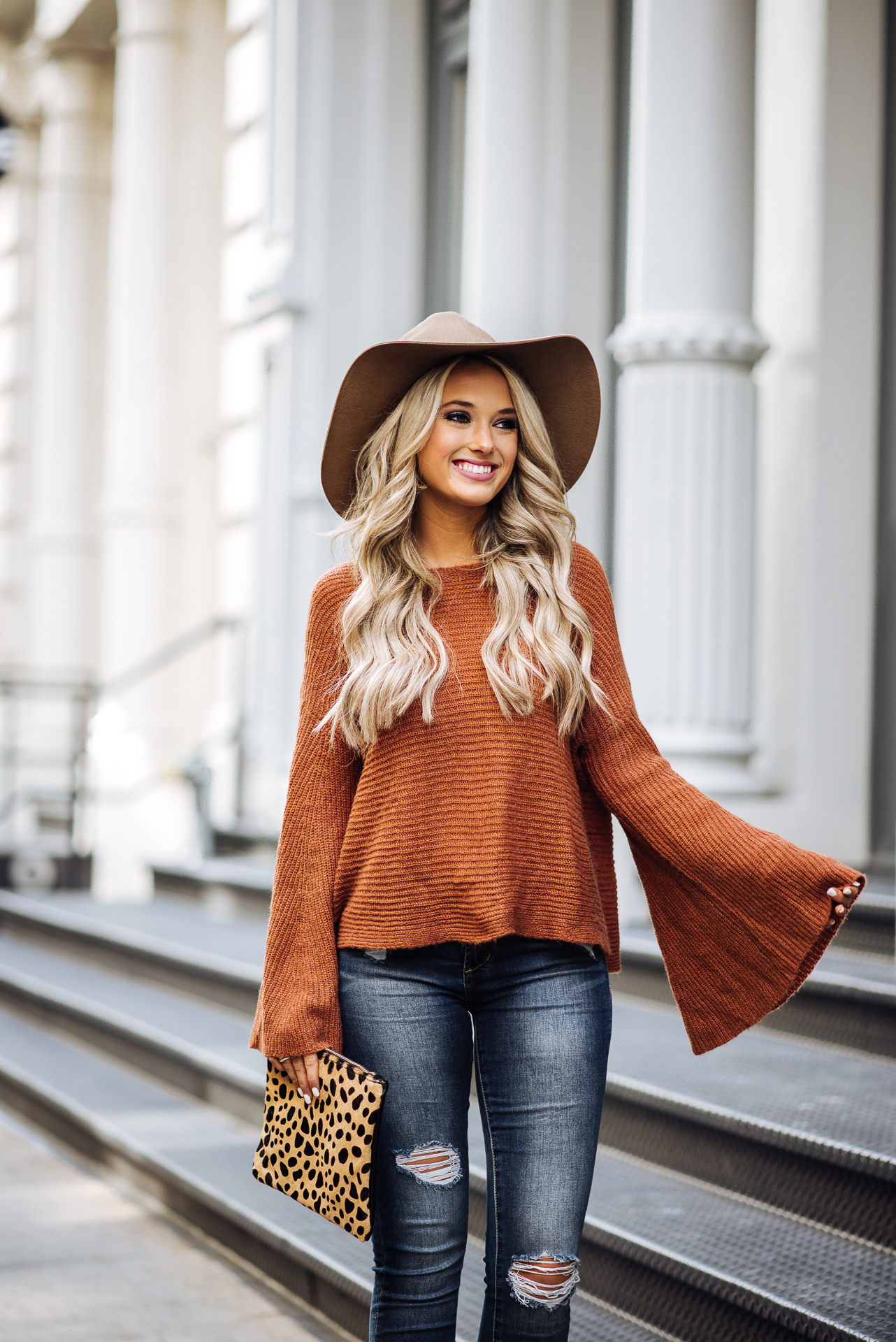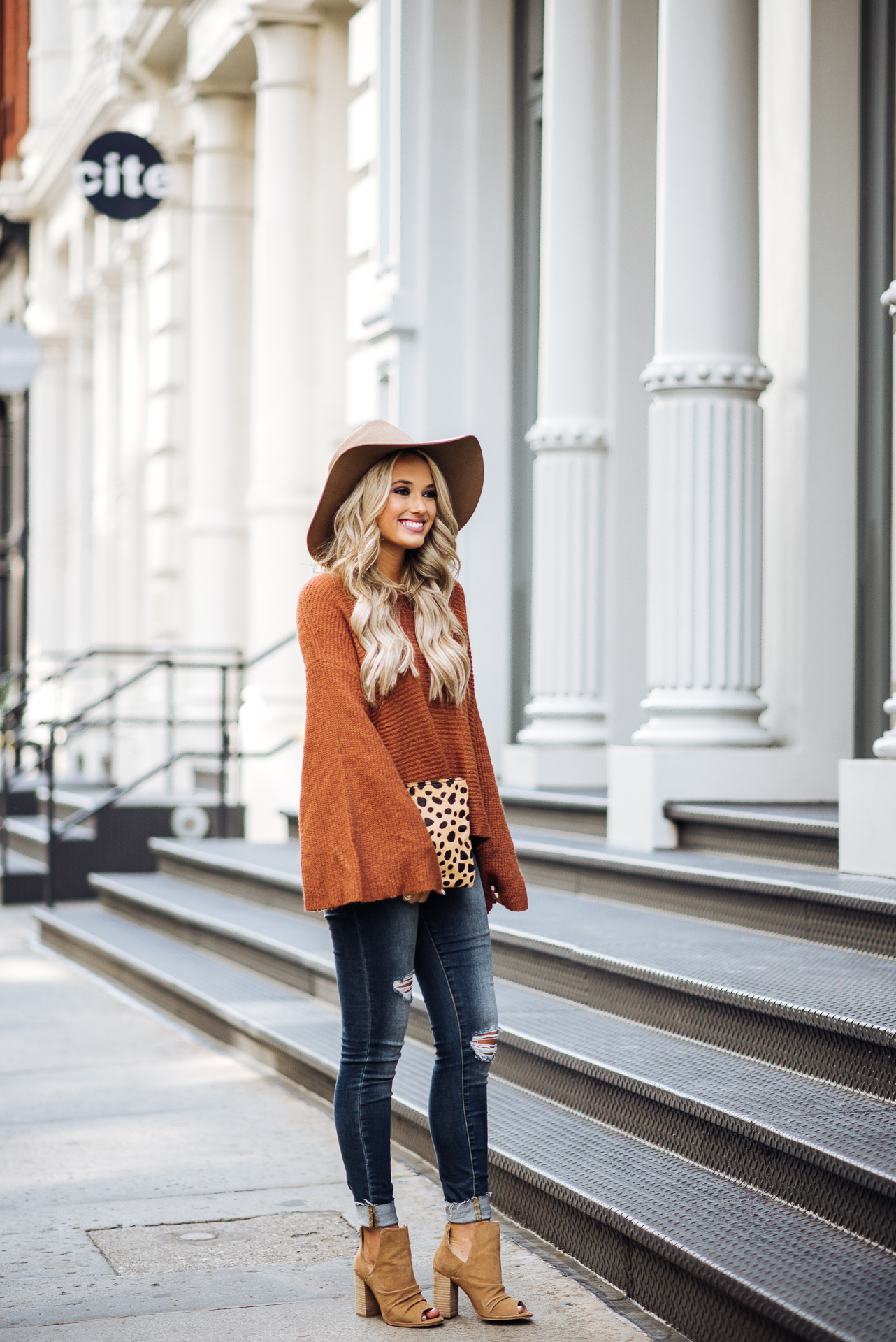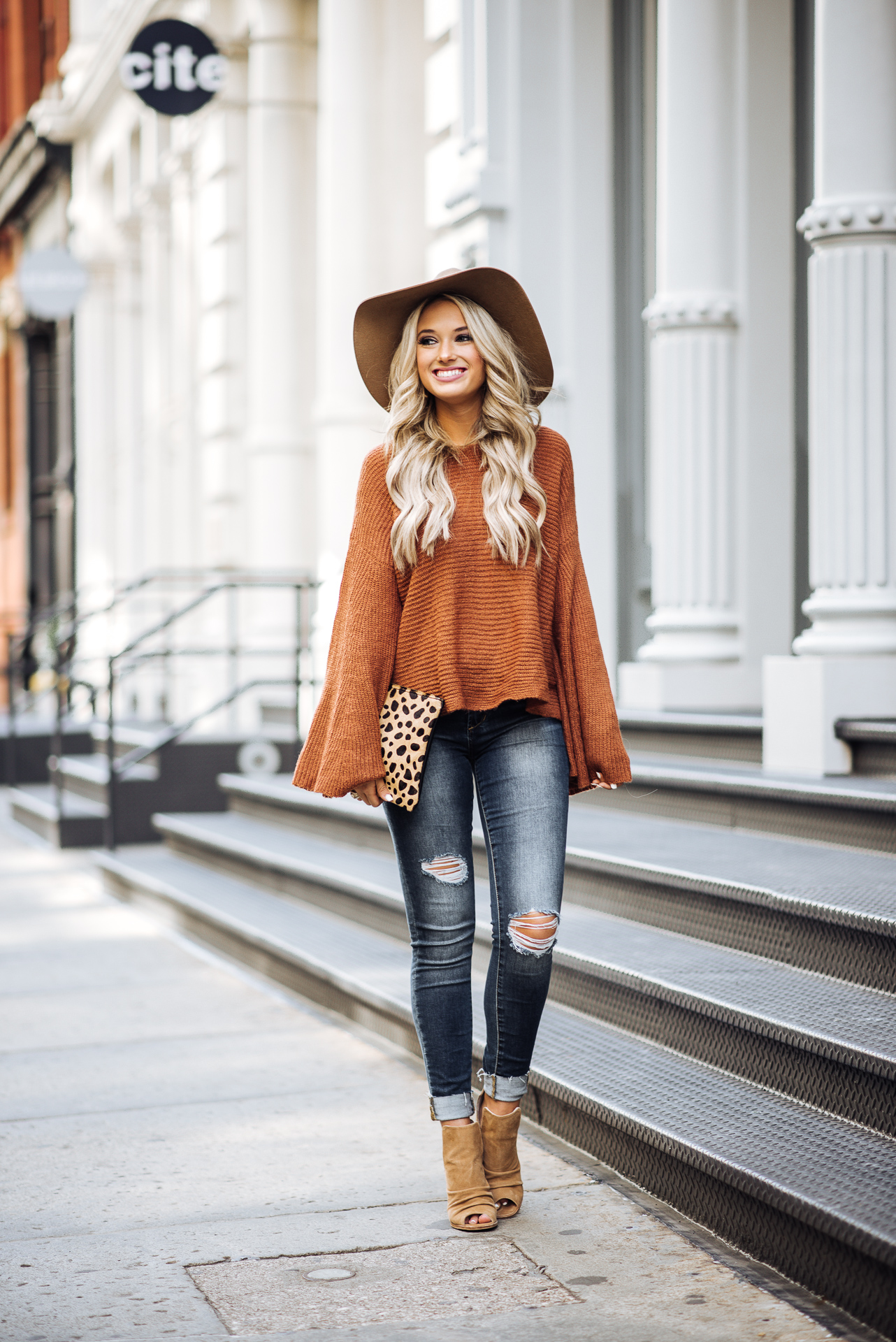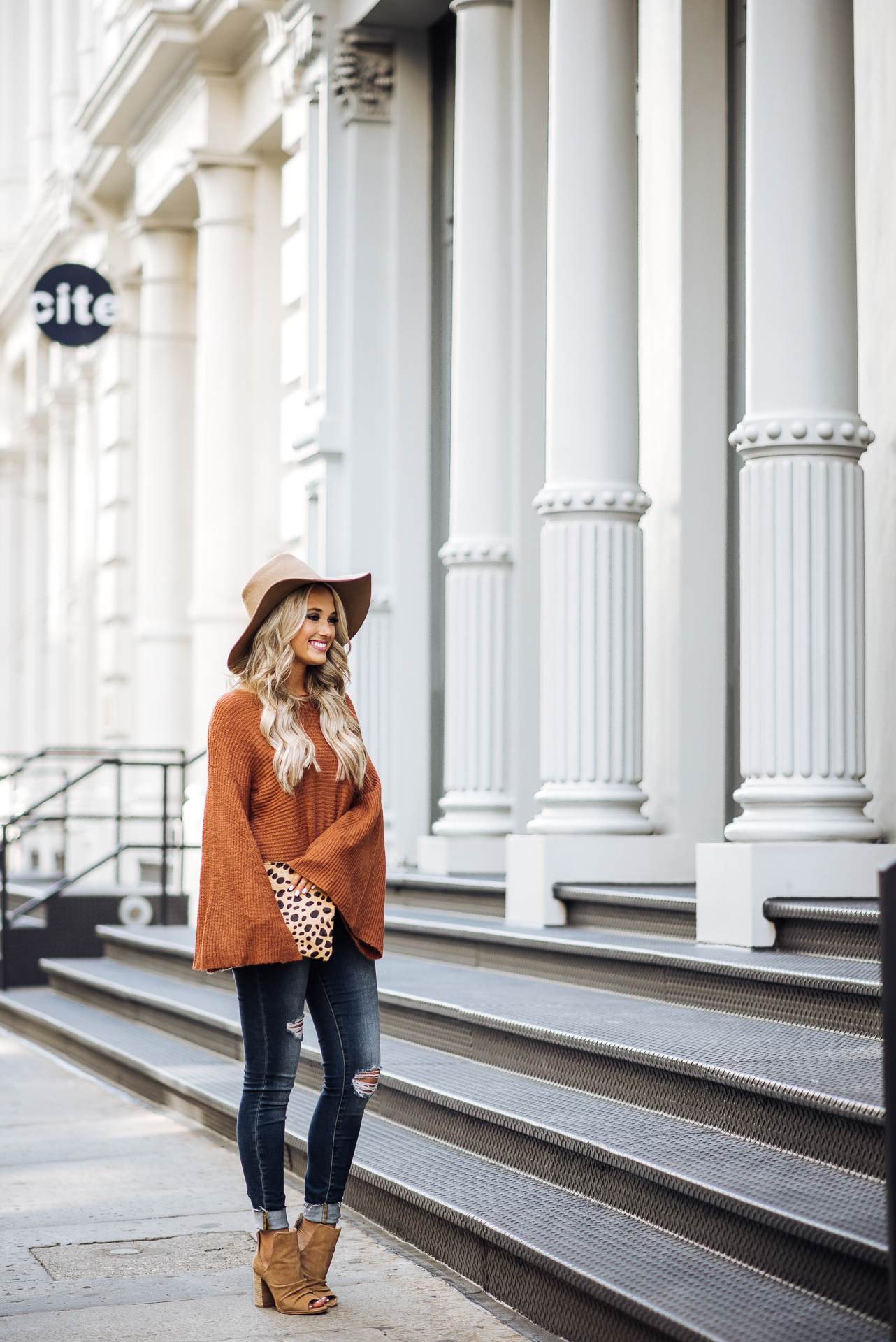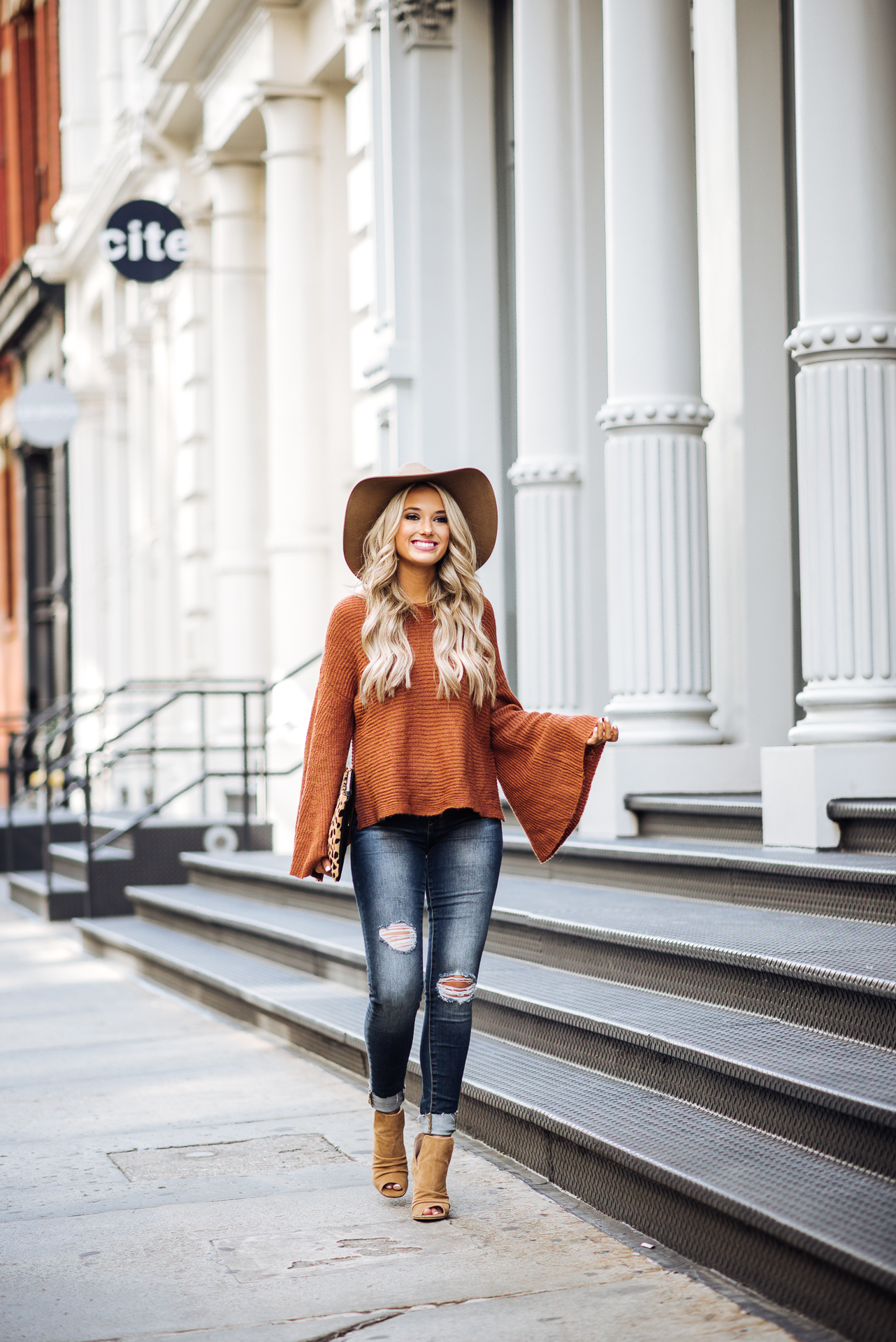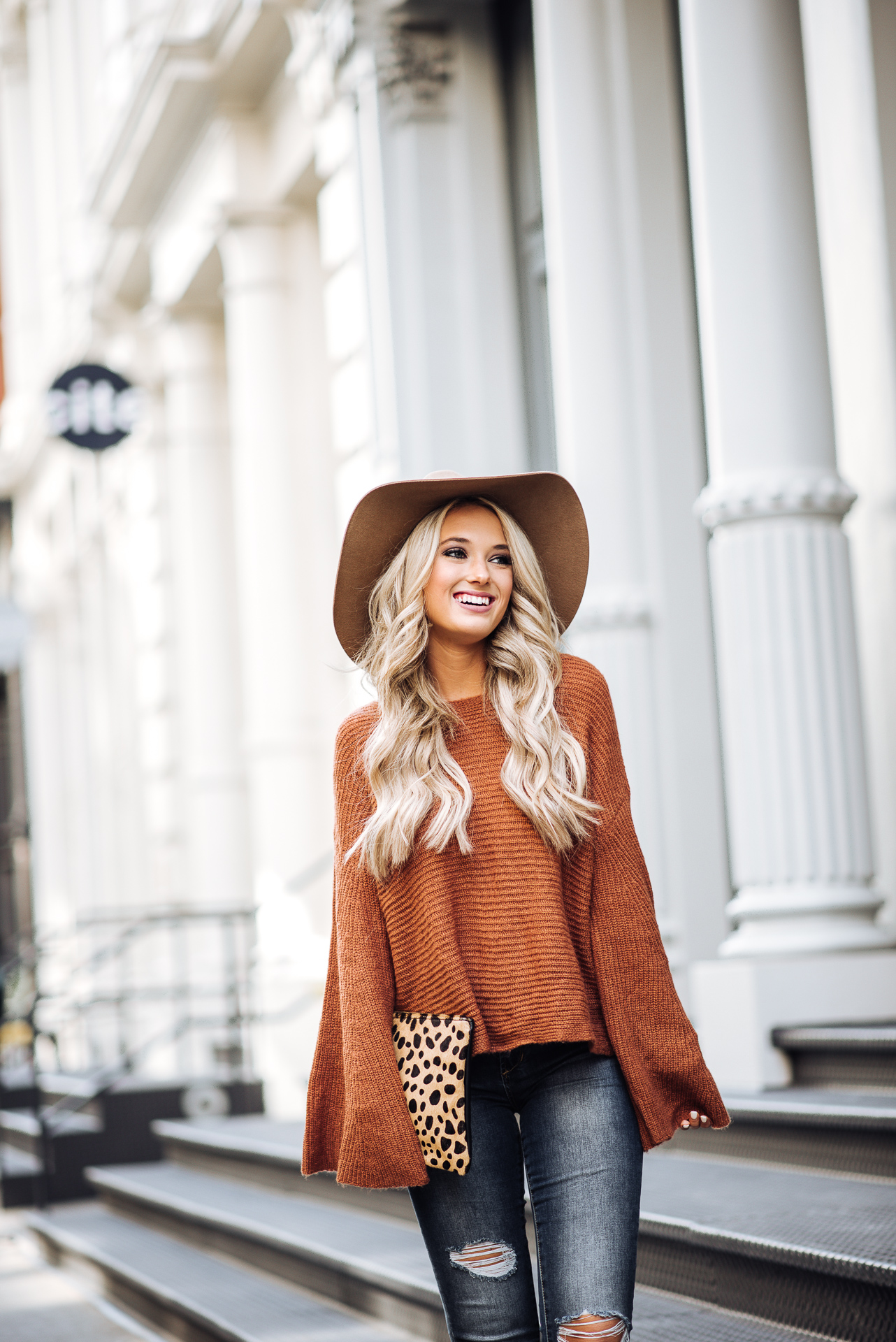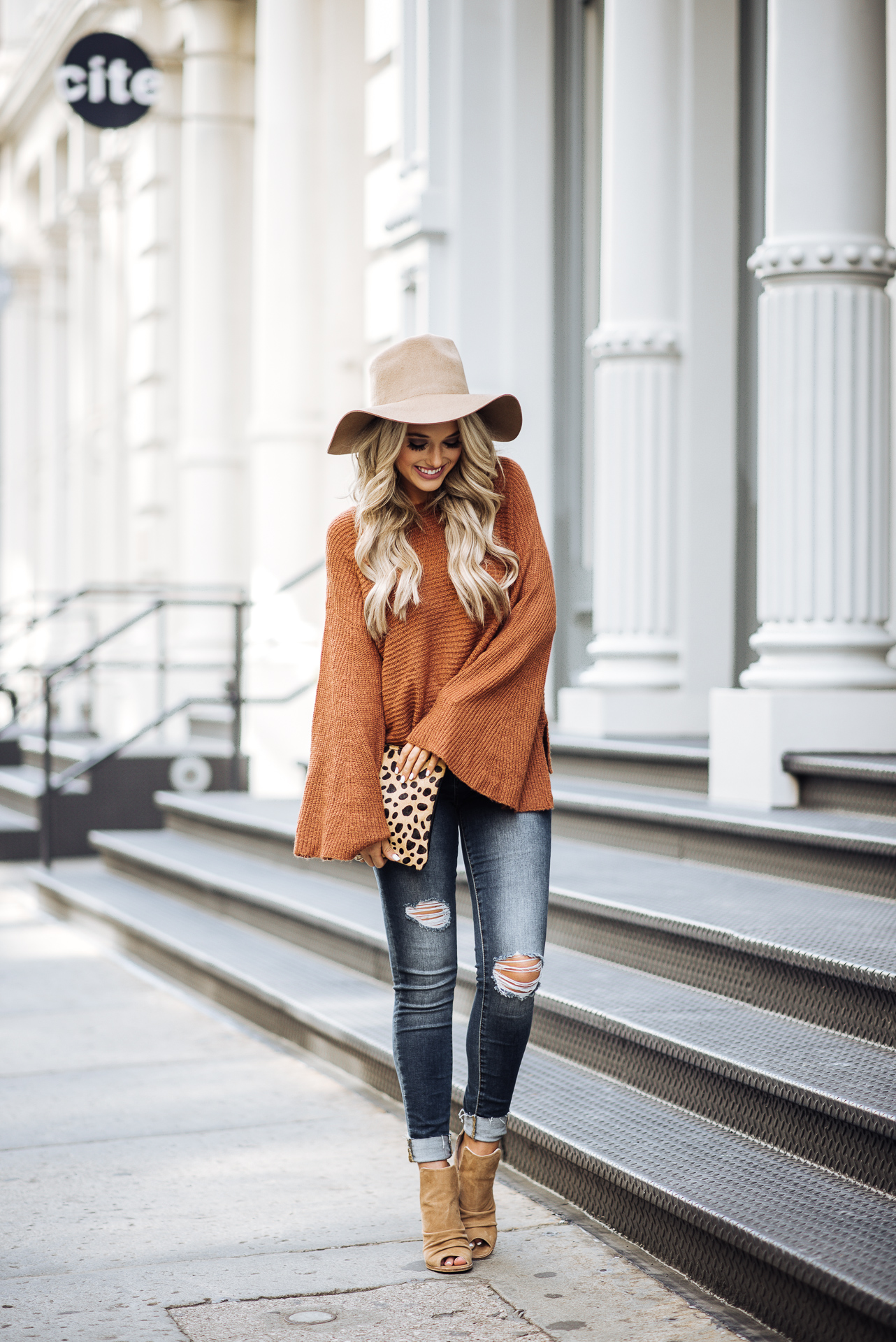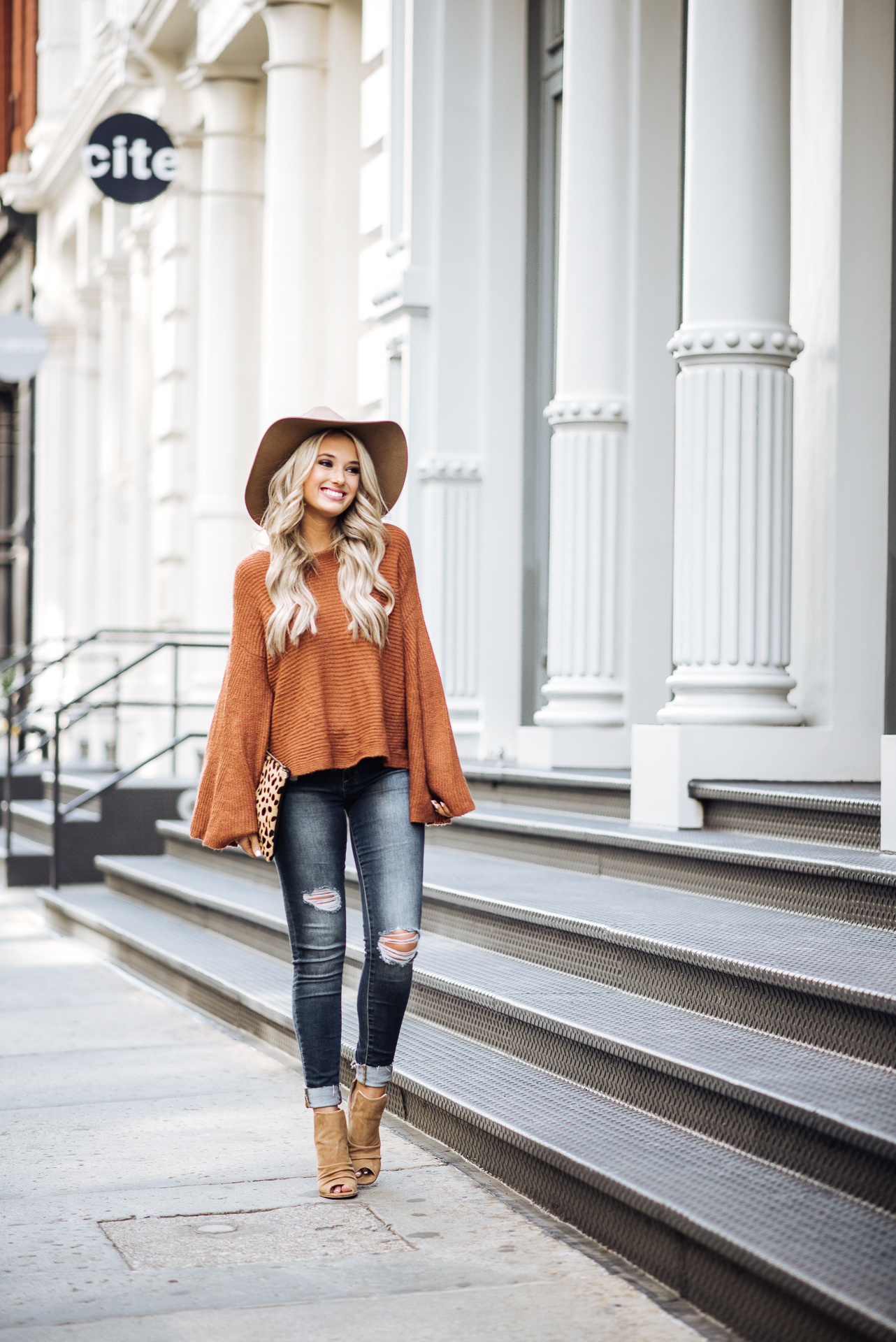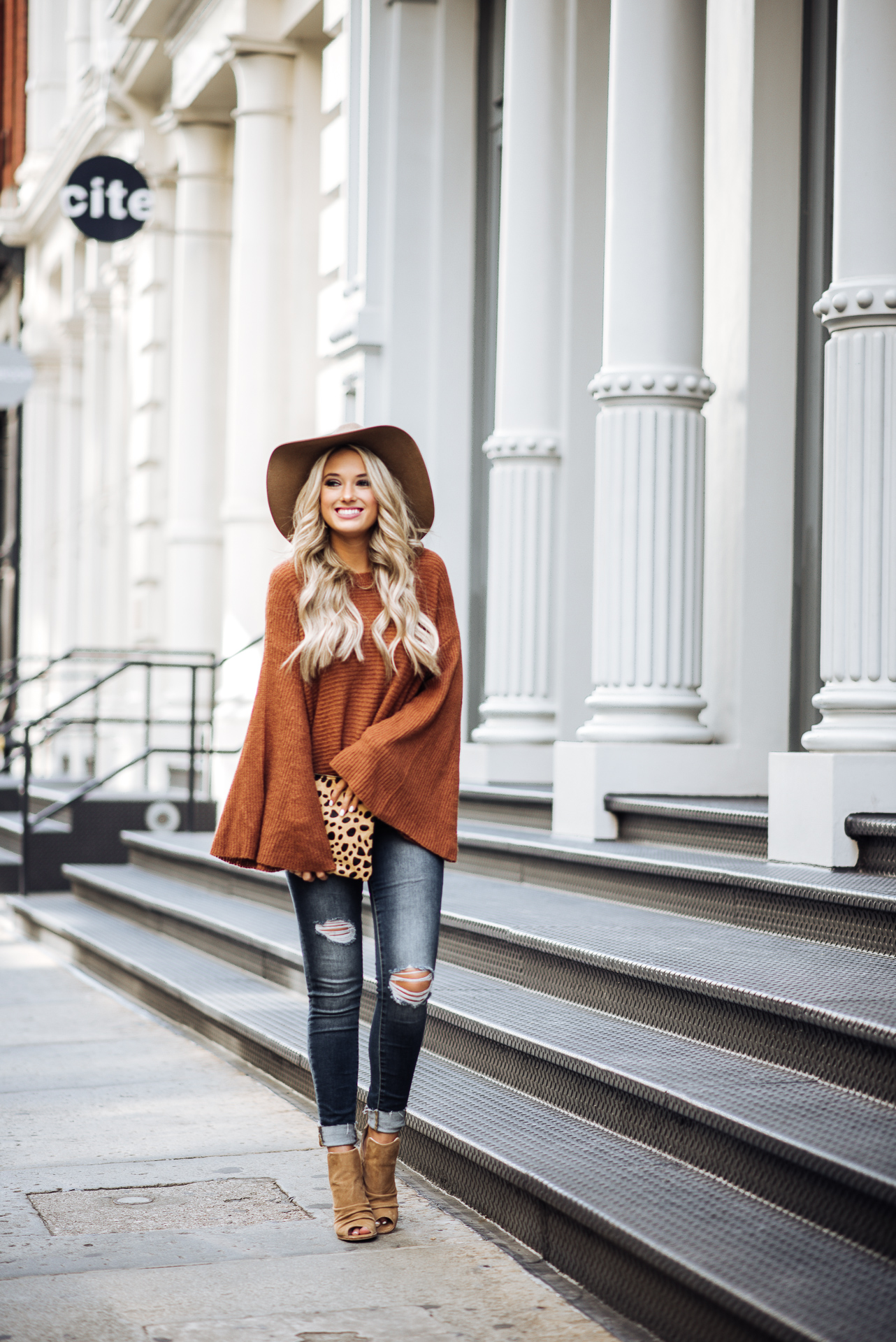 Sweater: BP. | Jeans: Articles of Society | Booties: Kristin Cavallari | Clutch: BP. | Hat: Similar
For those of y'all who don't know, I went to Texas A&M University, and graduated this past December. A&M's #1 rival is University of Texas, whose school colors are burnt orange and white, which is why I'm a little embarrassed to say burnt orange is my favorite color right now (Aggies, please don't send hate mail)! I've been seeing this color EVERYWHERE, and it has definitely grown on me- reminds me of a pumpkin spice latte!
I got my sweater from Nordstrom, and it's under $40!! I just wanted to remind y'all that Nordstrom has such a wide range of price ranges, and there really is something for everyone! Also, my leopard clutch is under $50. I had always been a big fan of the Clare V clutch, but this one is at a much better price point!
I hope everyone has a great weekend!
SHOP THE POST: