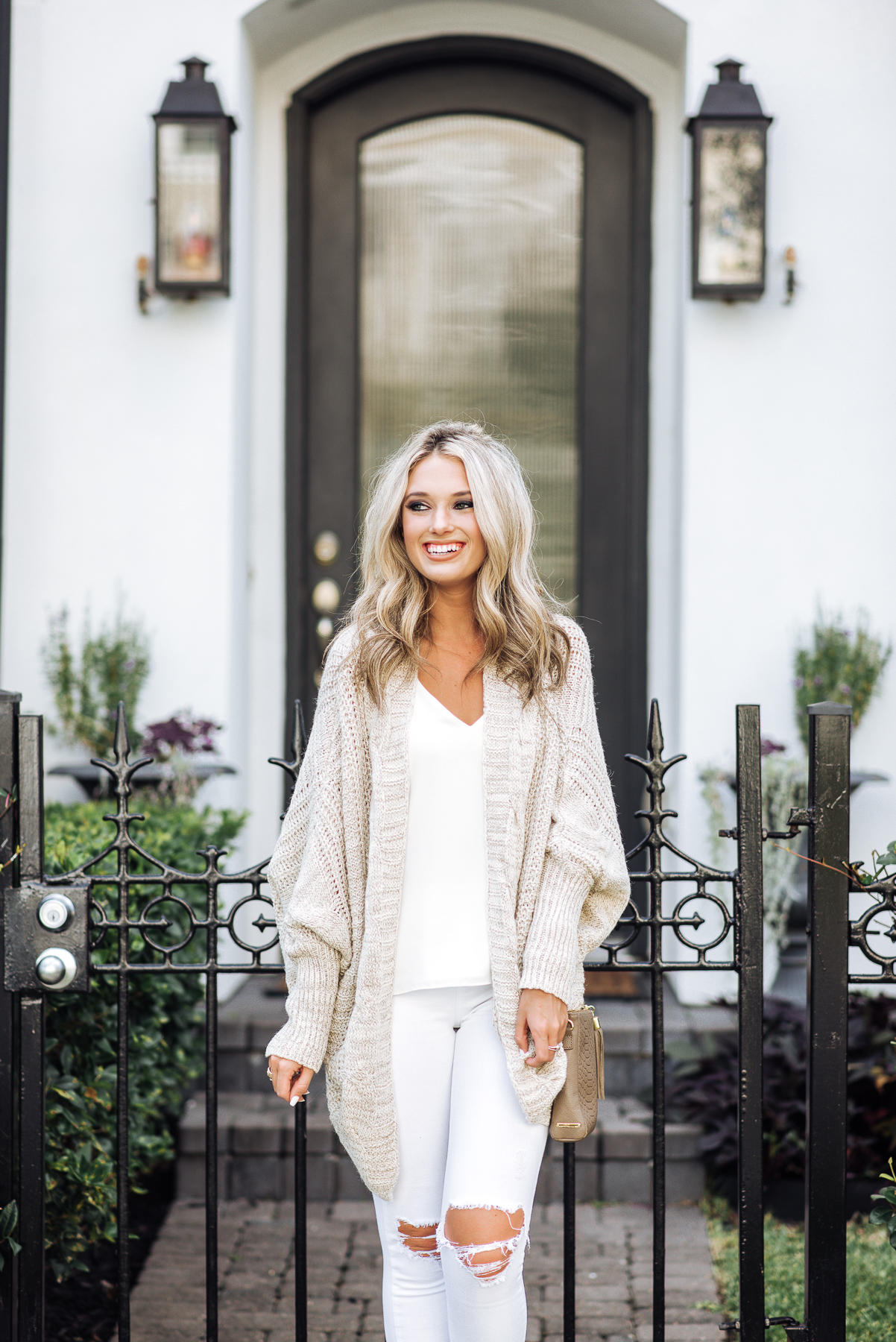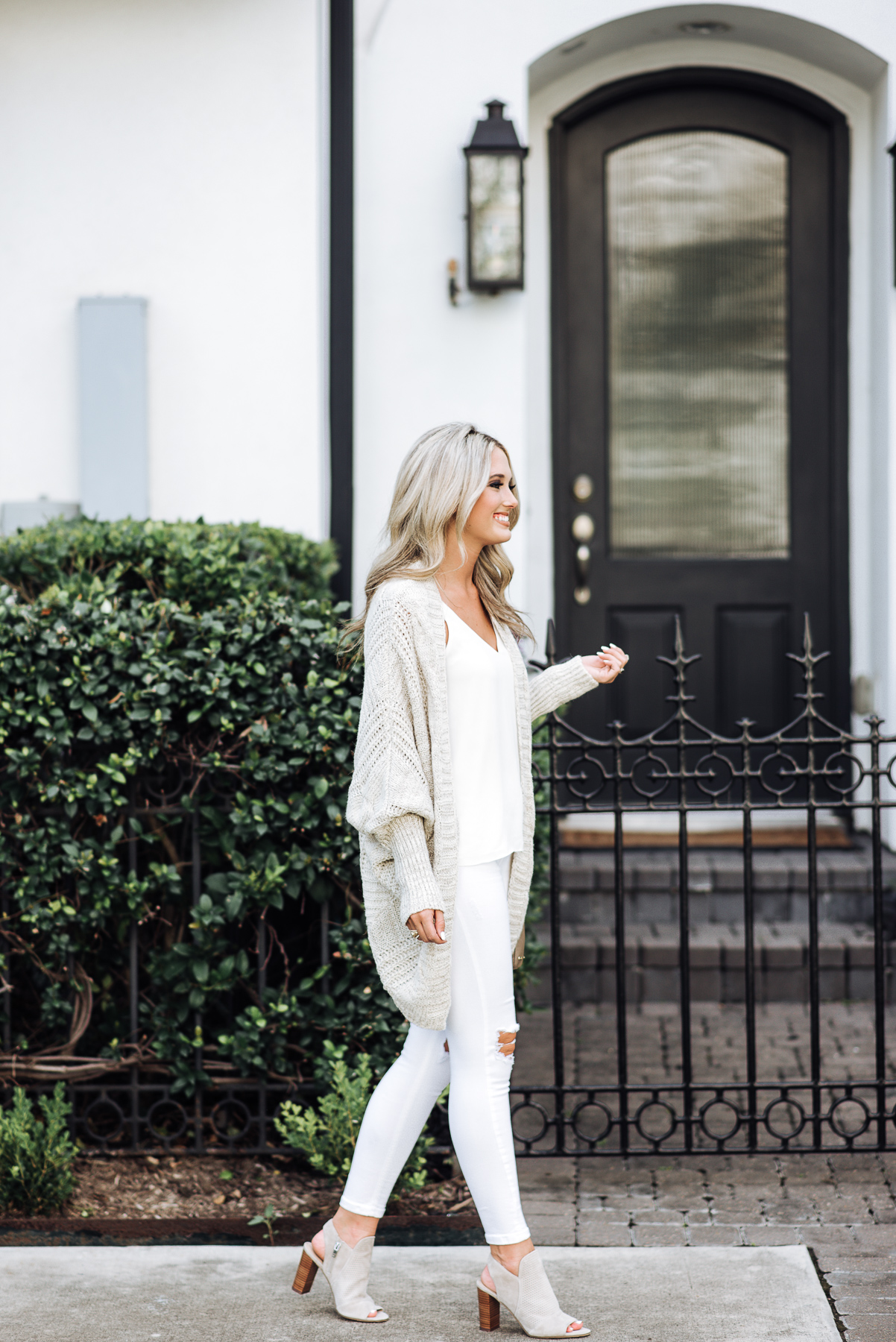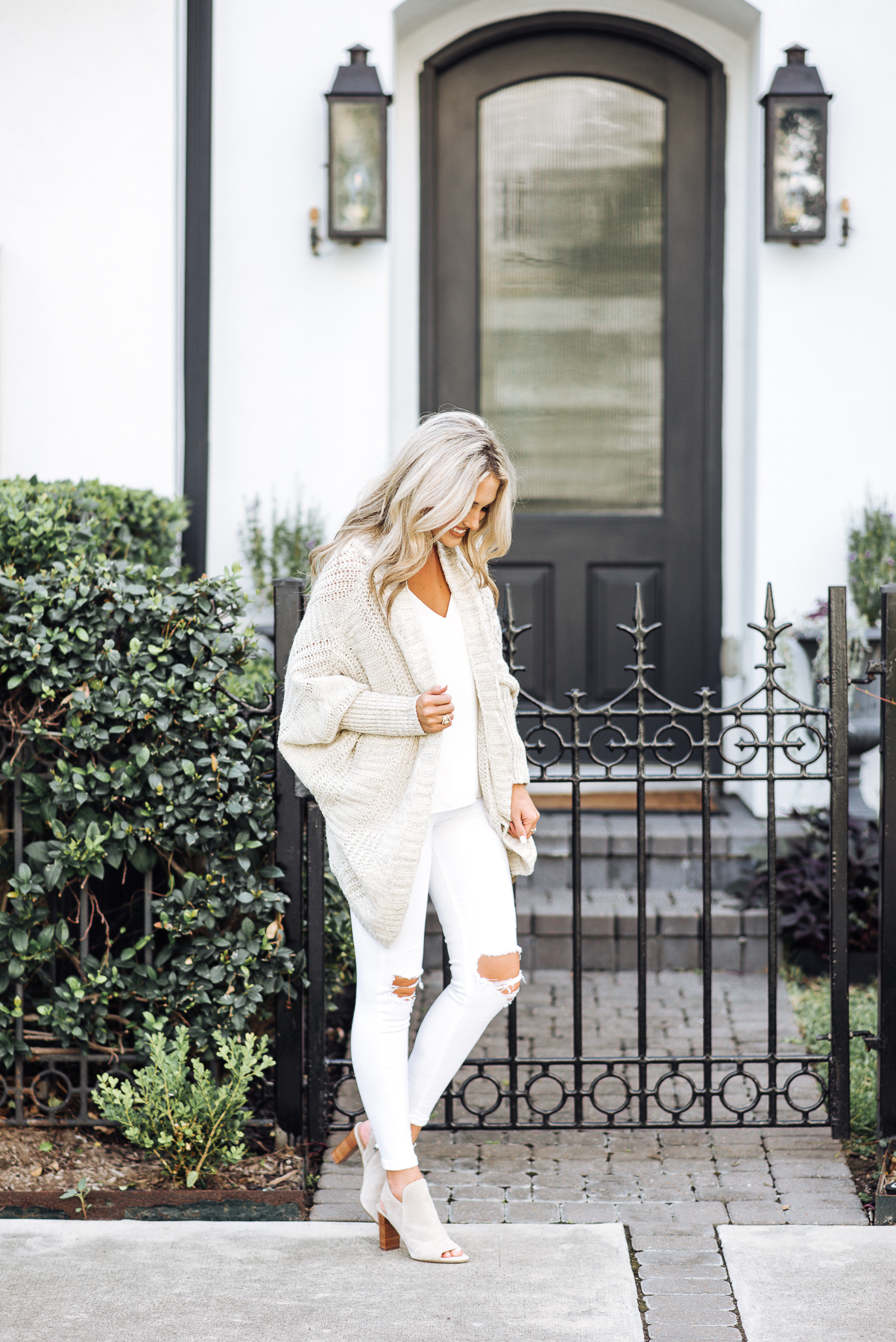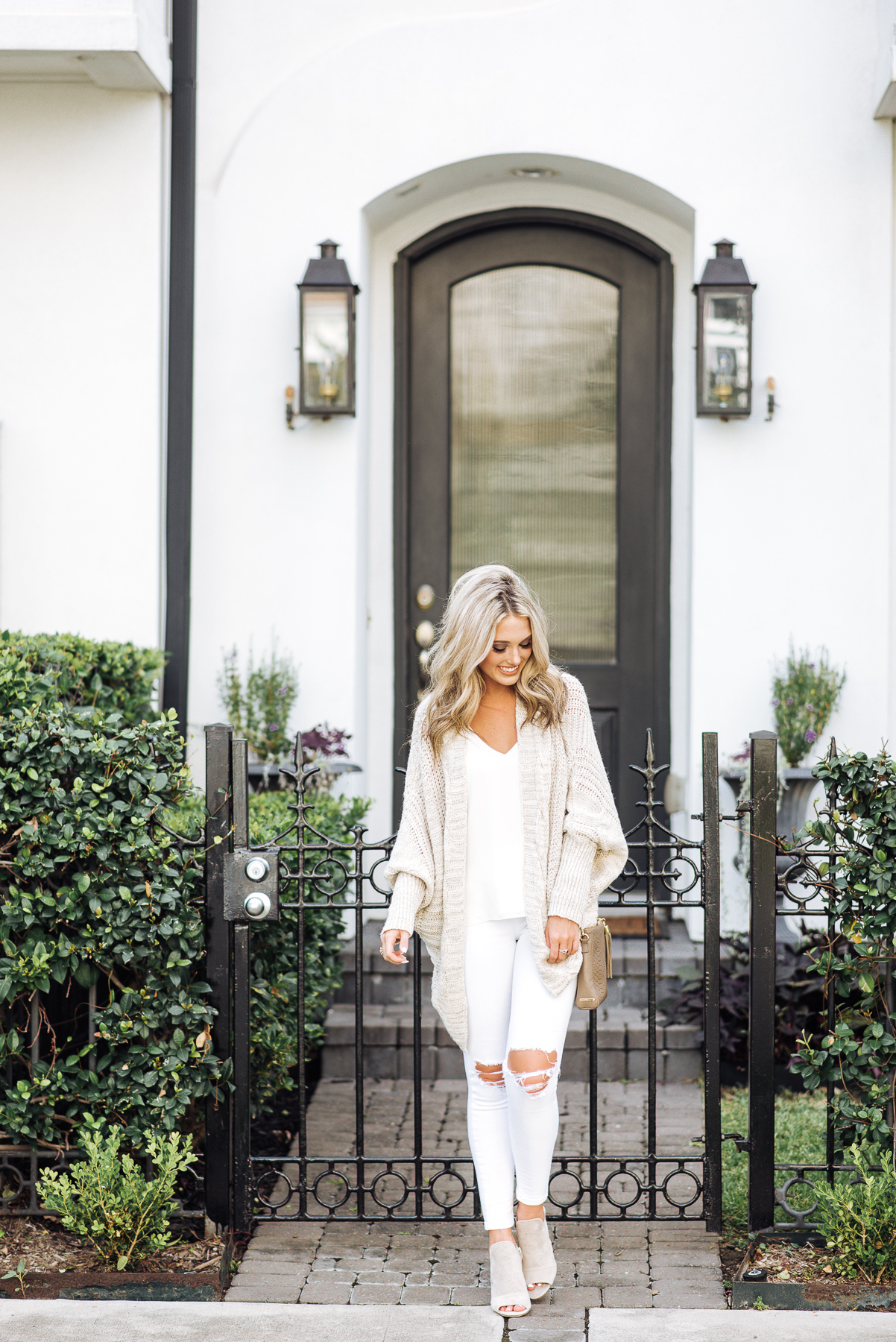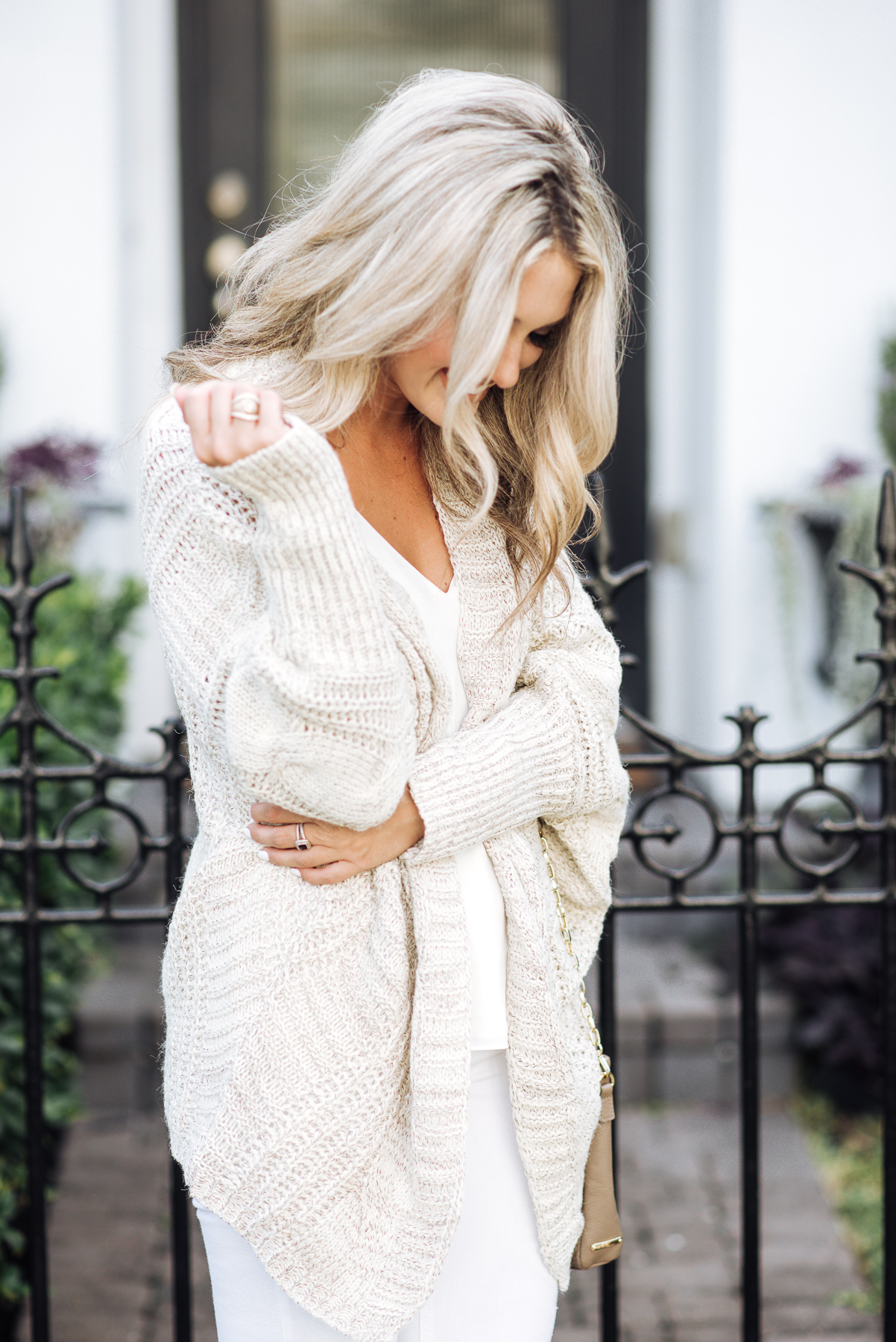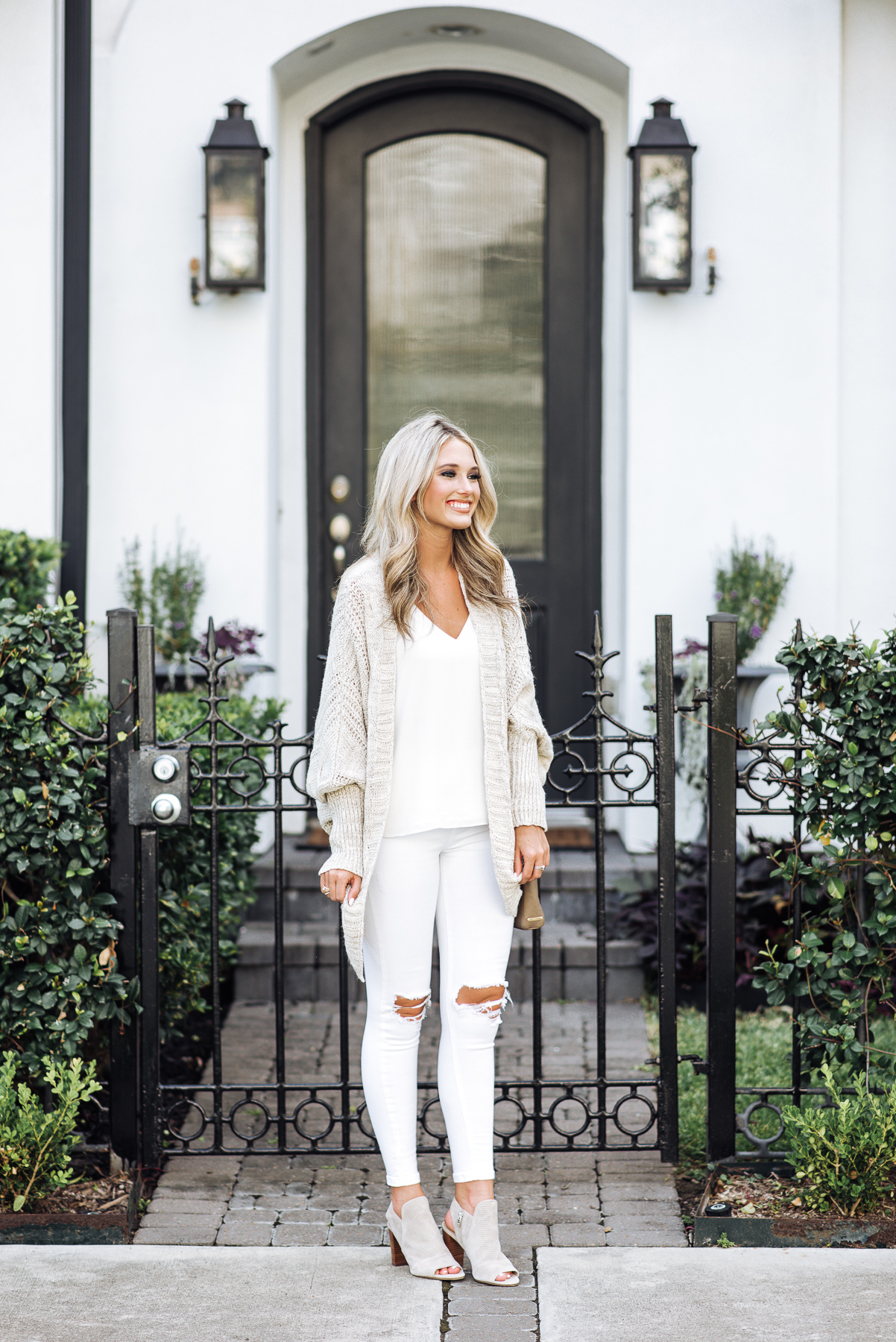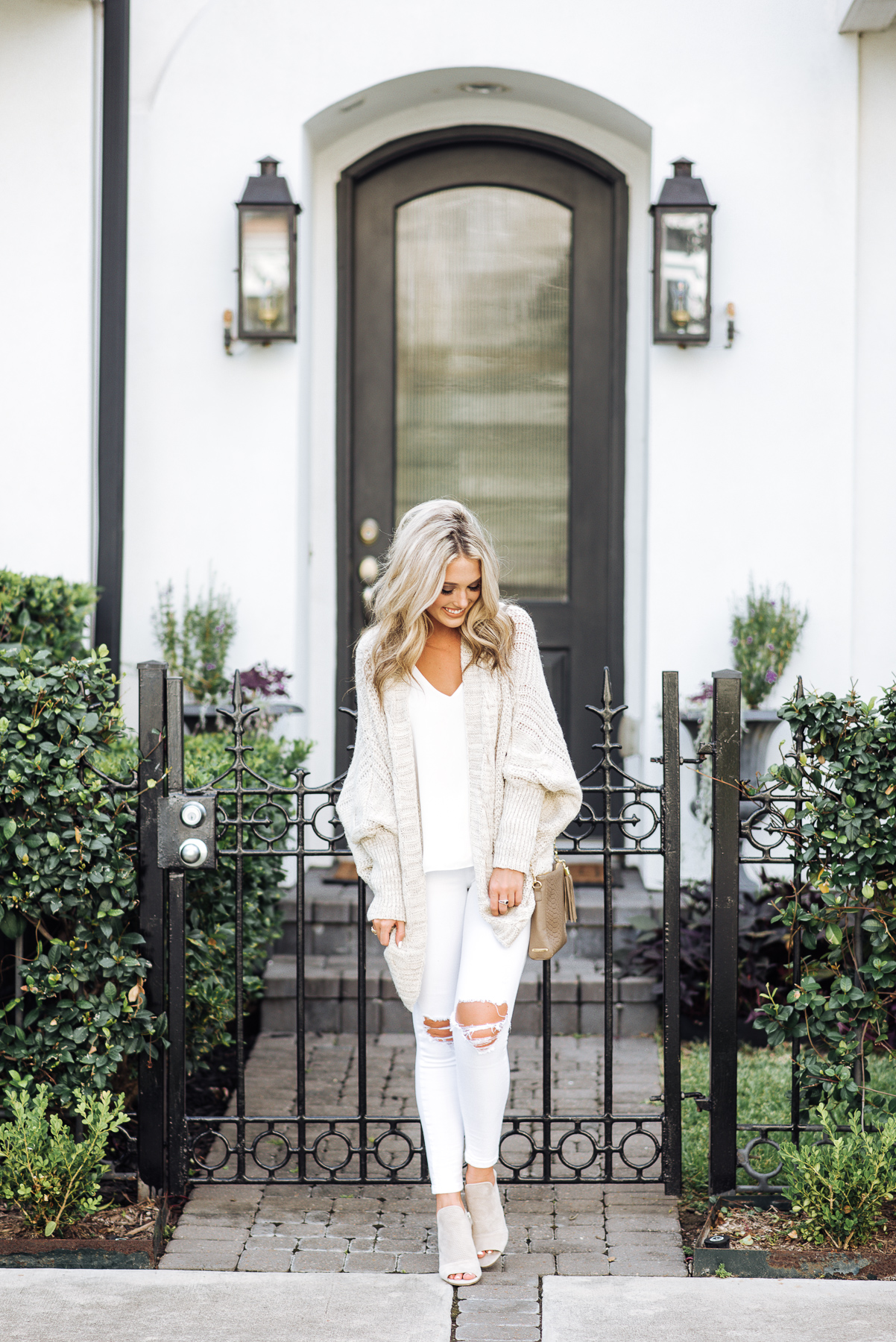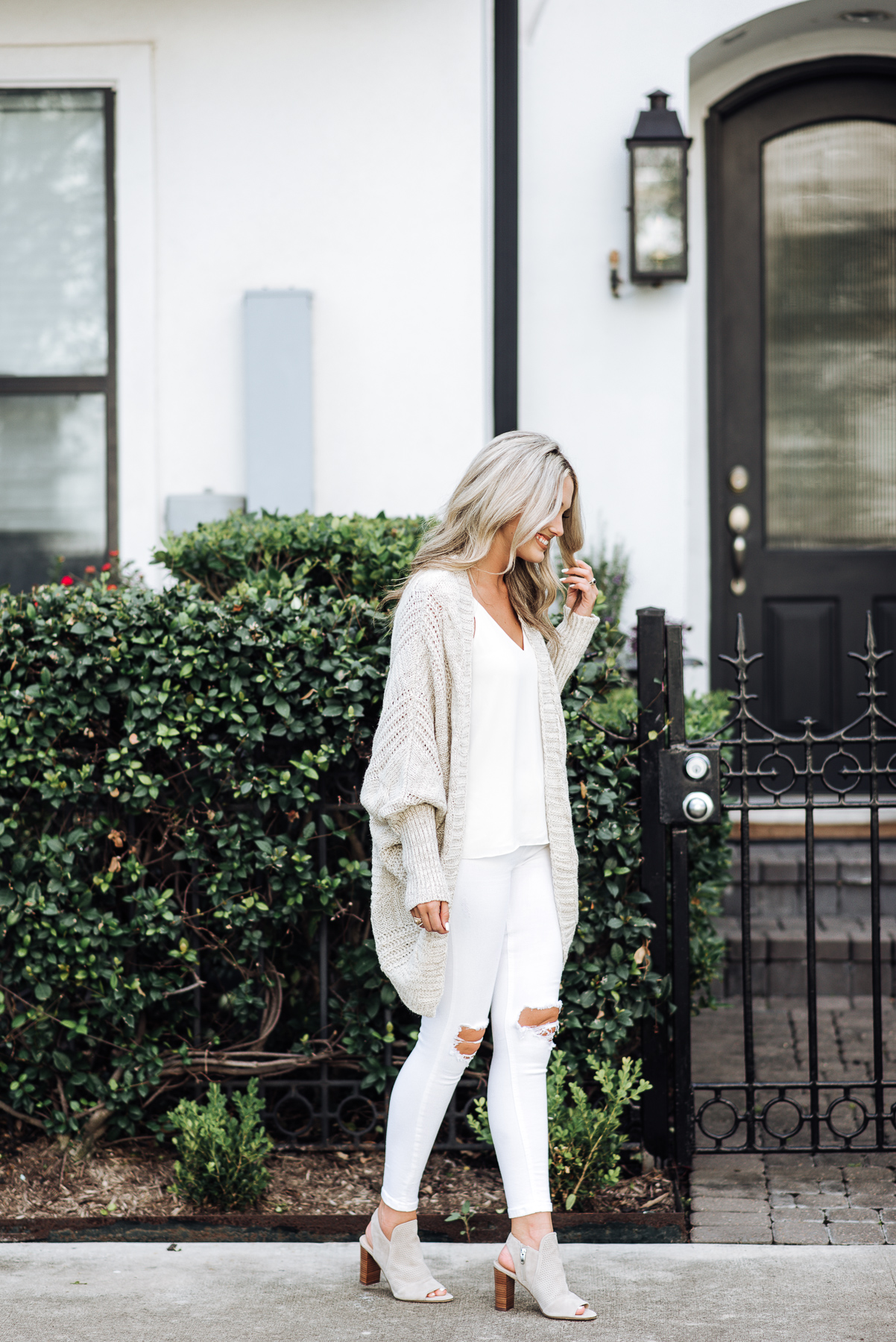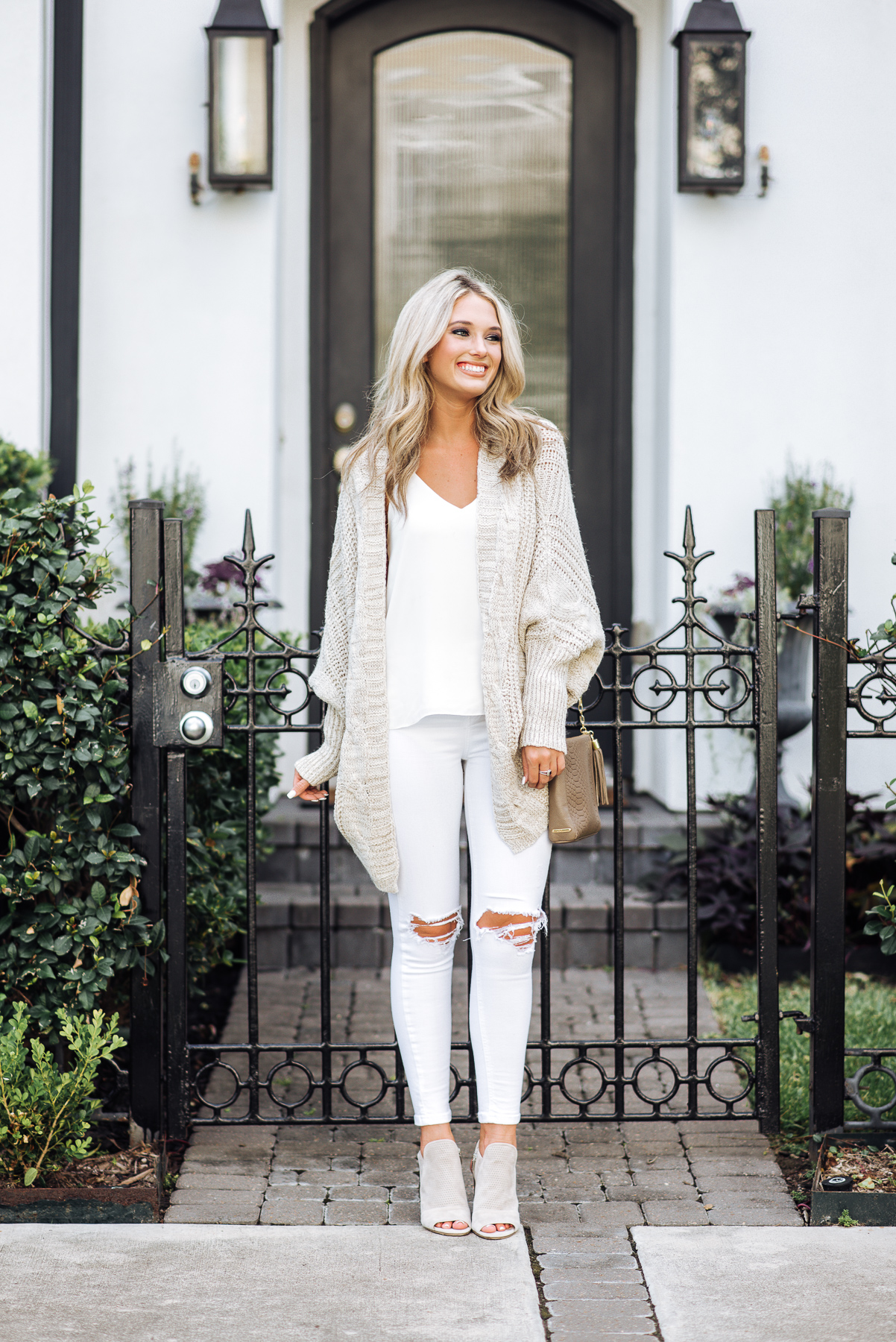 Cardigan: Sabi Boutique | White Tank: Topshop | White Jeans: Topshop | Booties: Nordstrom
Even though Summer is coming to an end soon (holy moly, where did the time go?!), that does not mean I am ready to give up white! I'm not gonna lie, I'm usually a rule follower, except when it comes to "no white after Labor Day". I used to think white jeans were a big "no no" in the fall/winter, but if styled correctly, they look great!
One of my favorite ways to wear white in fall is adding a cozy, neutral-colored cardigan! This one from Sabi Boutique is one of my absolute faves. The color and fit make it the perfect piece to throw on over any outfit this fall!
SHOP THE LOOK: