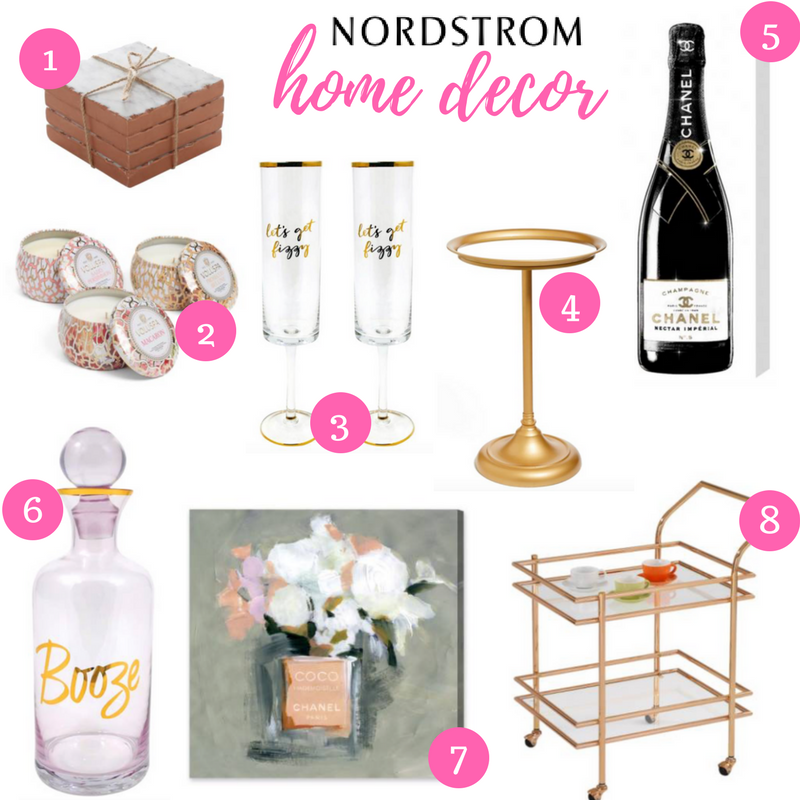 One | Two | Three | Four | Five | Six | Seven | Eight
Happy Friday, friends!! For those of y'all who don't know, I just moved into a new apartment in Houston (I previously lived in College Station!). Let's be honest, the actual "moving" part is not fun, but getting to decorate a brand new place is a blast!
The #Nsale could not have come at a more perfect time because I'm able to get tons of great pieces for my new home on sale. I linked my eight favorite pieces above!
Once I get my place put together, I will do a full home tour! In the meantime, be sure to follow my Insta story (@champagneandchanel) and snapchat (emi29) for little sneak peeks!
SHOP THE POST: