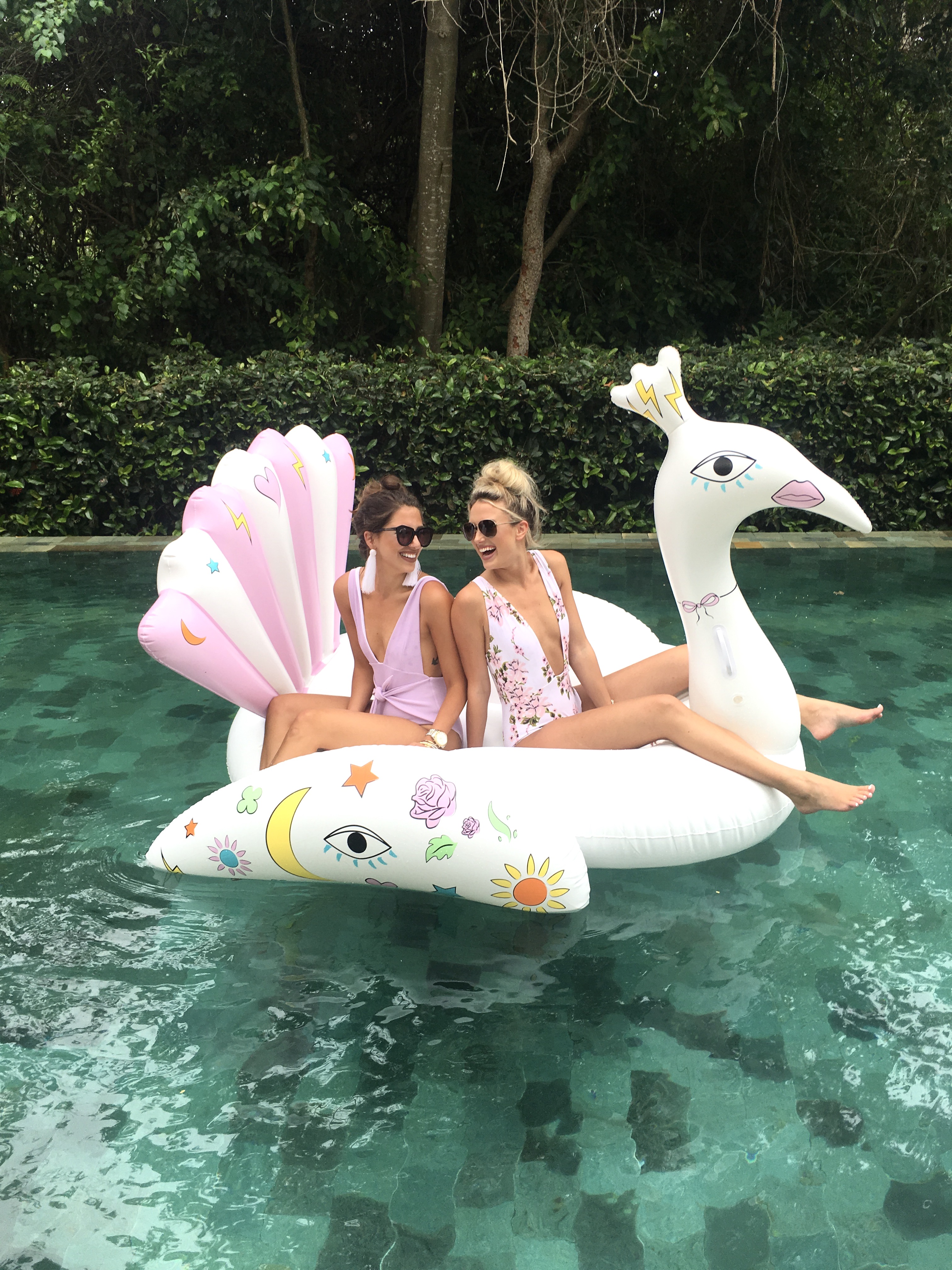 My swimsuit: Beach Riot | Dede's swimsuit: Skye and Staghorn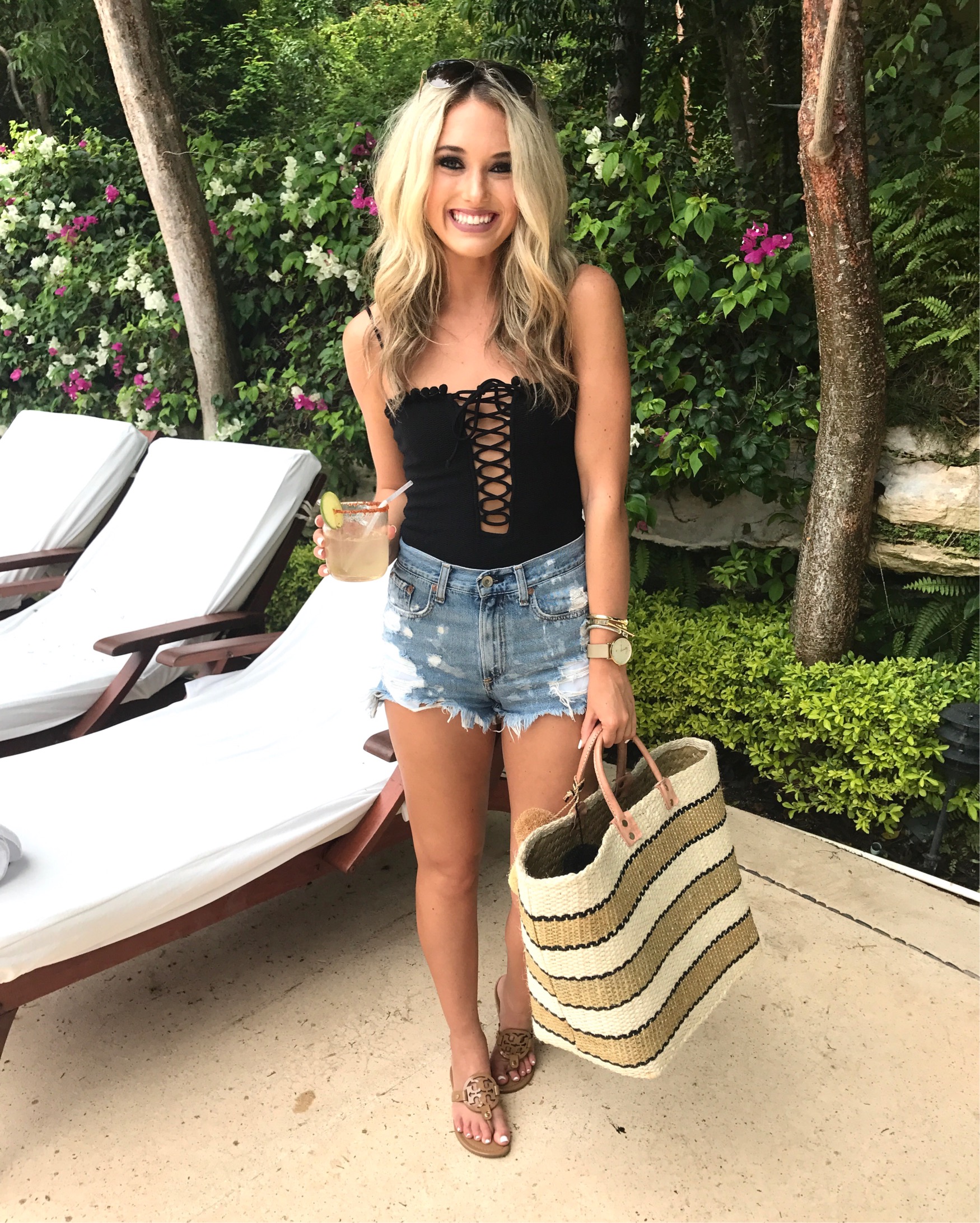 Swimsuit: Lovers + Friends | Shorts: Rag & Bone | Beach bag: Mar Y Sol | Sandals: Tory Burch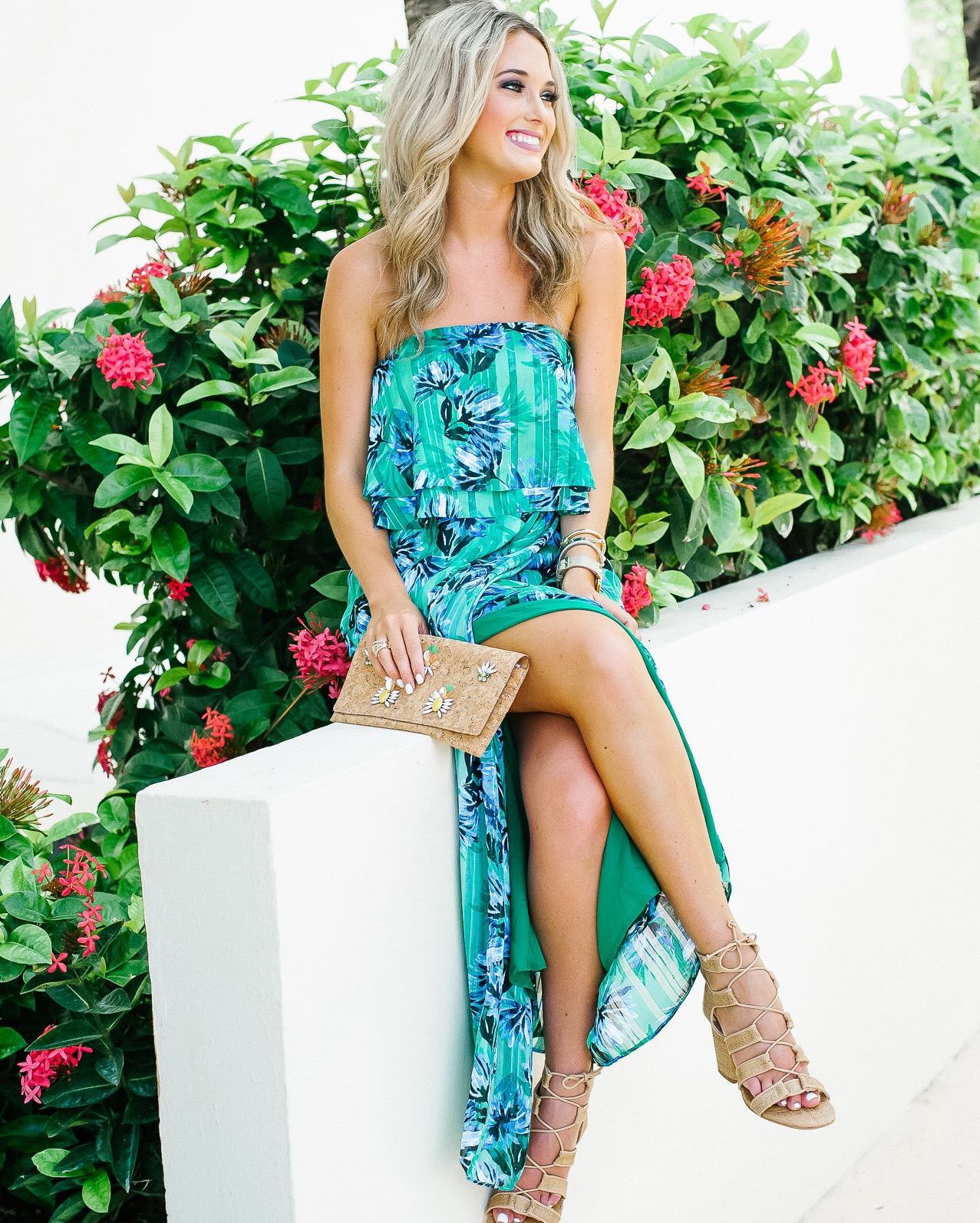 Dress: Banana Republic | Clutch: Banana Republic | Heels: Dolce Vita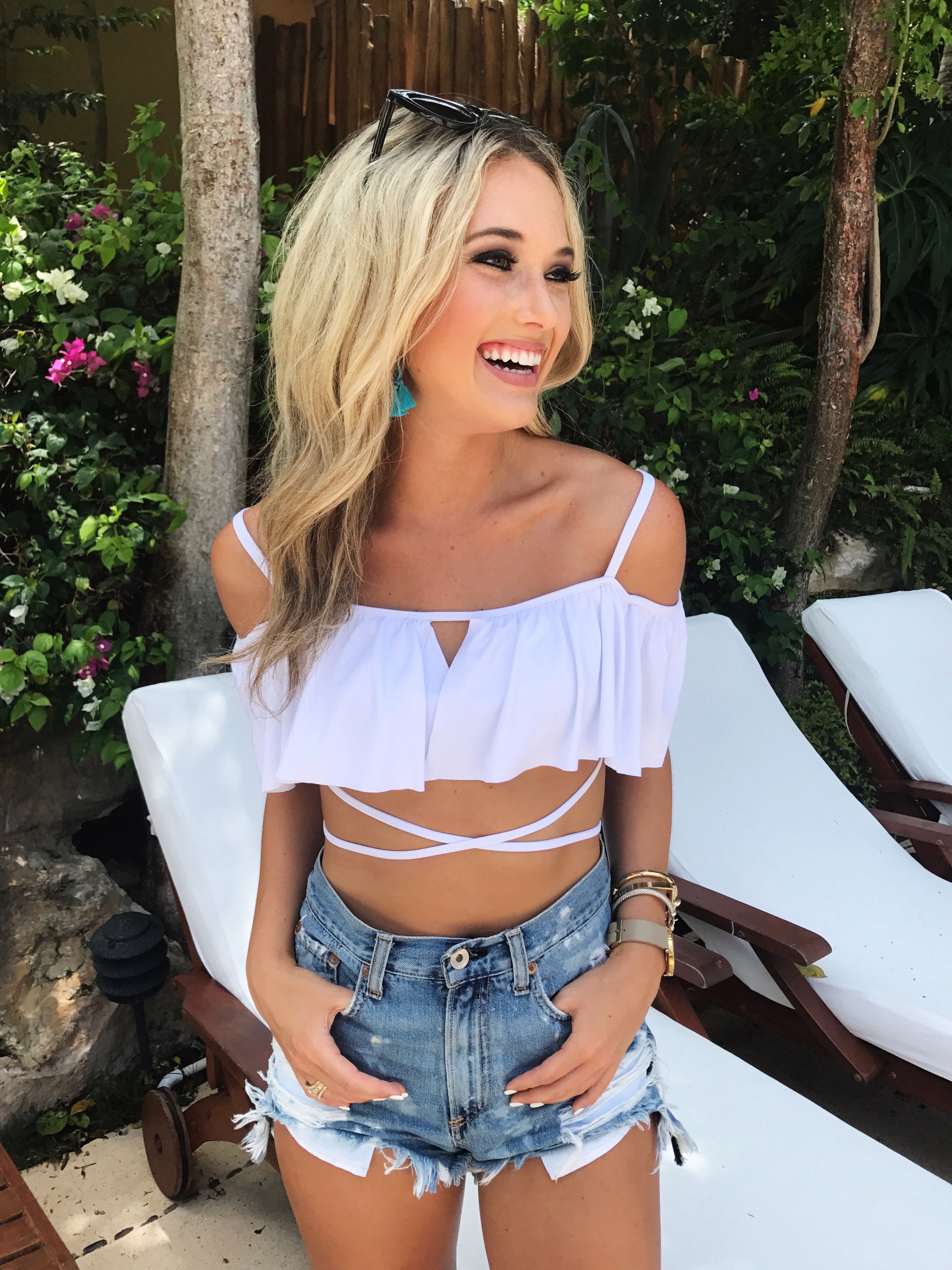 Swimsuit: Kay Dauria | Shorts: Rag & Bone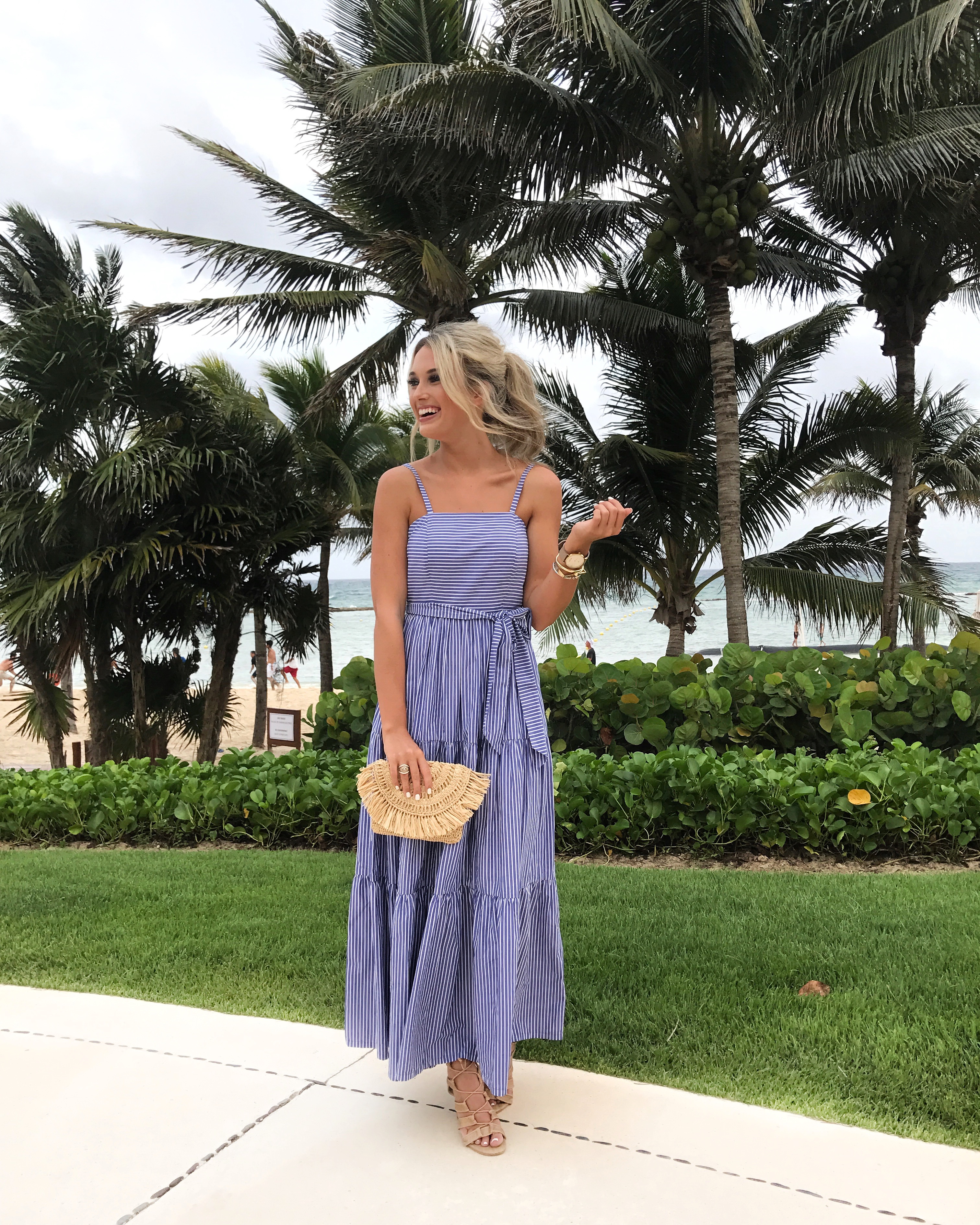 Dress: J. Crew | Clutch: Nordstrom | Heels: Dolce Vita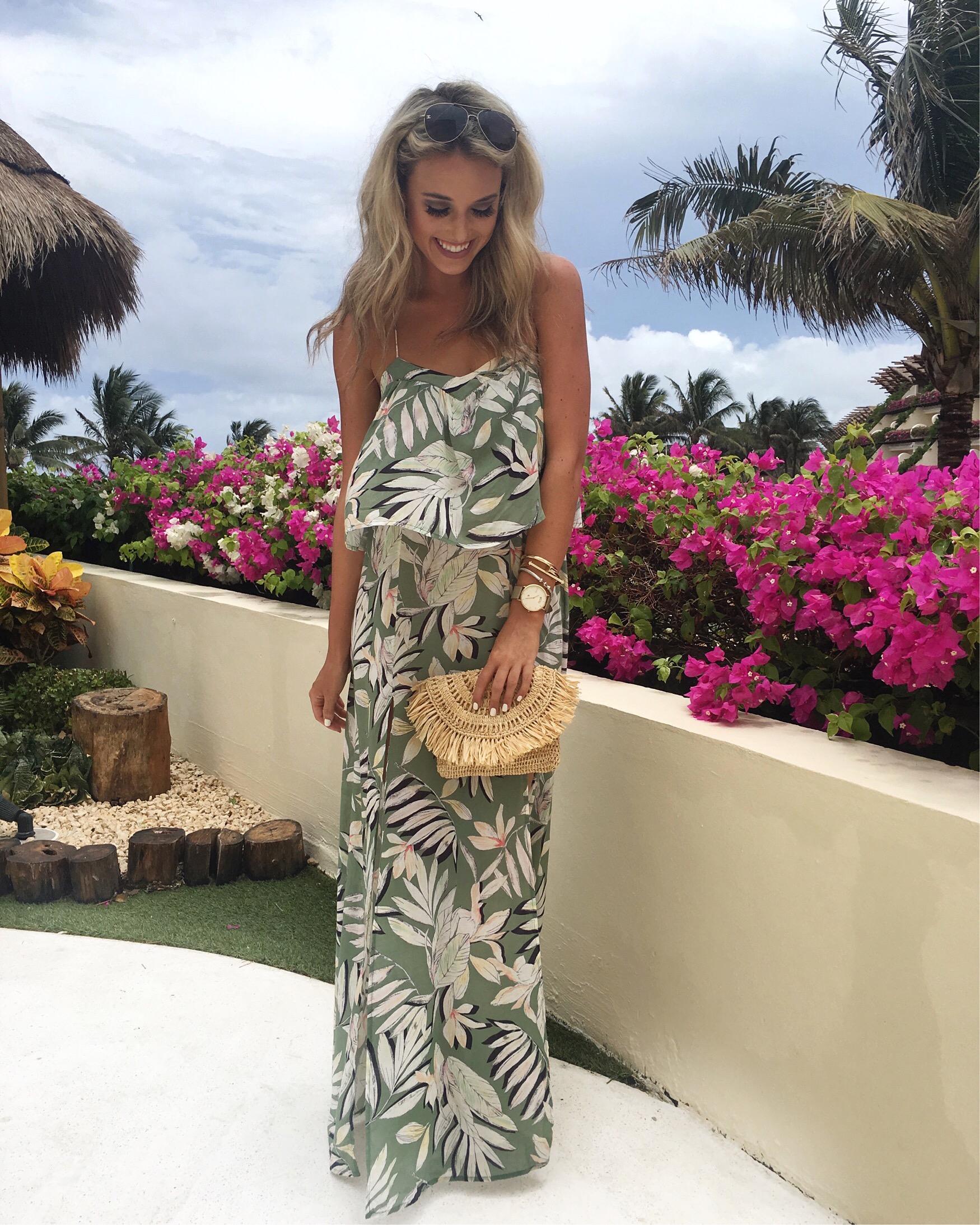 Dress: Minkpink | Clutch: Nordstrom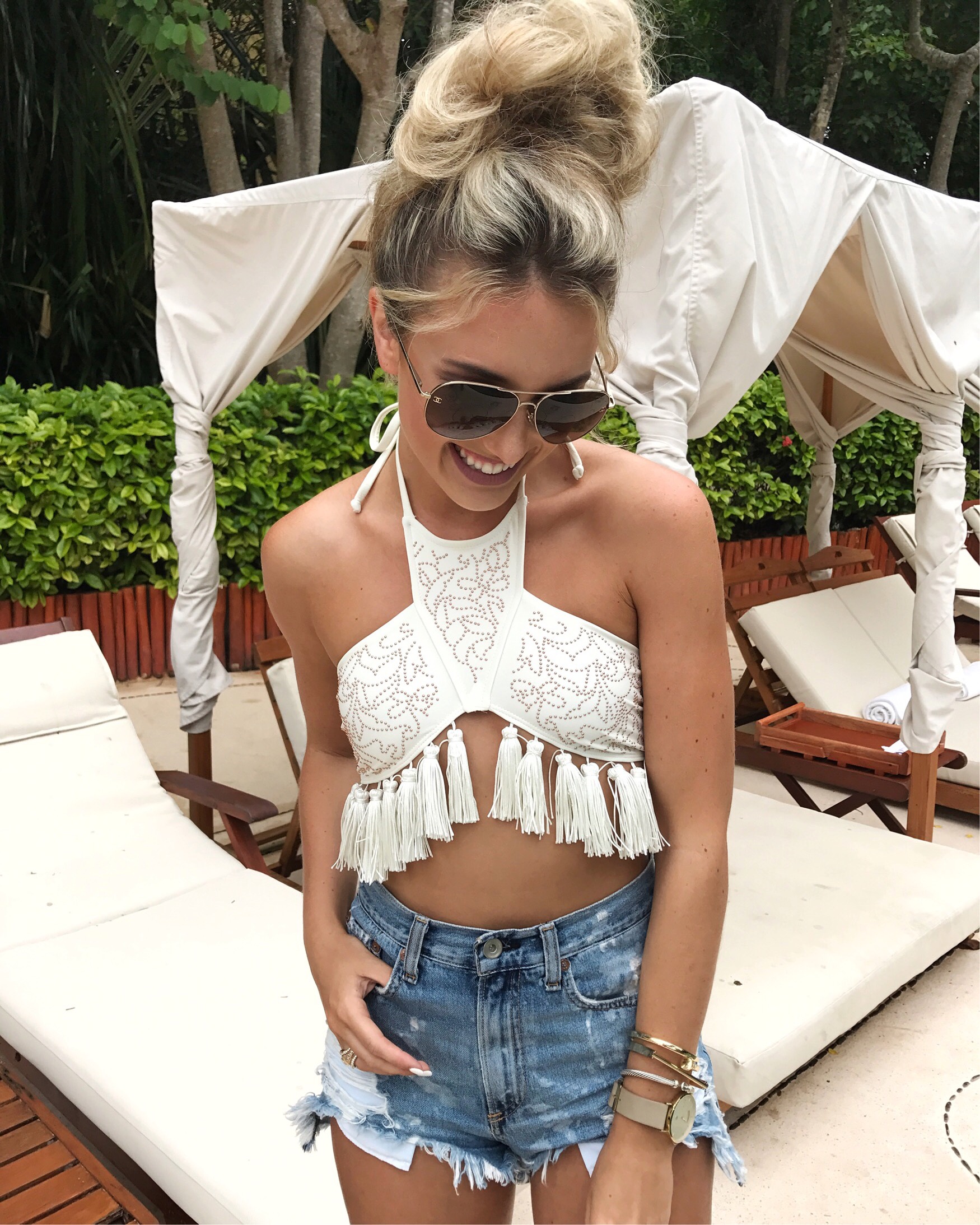 Swimsuit: Beach Riot | Shorts: Rag & Bone | Sunglasses: Chanel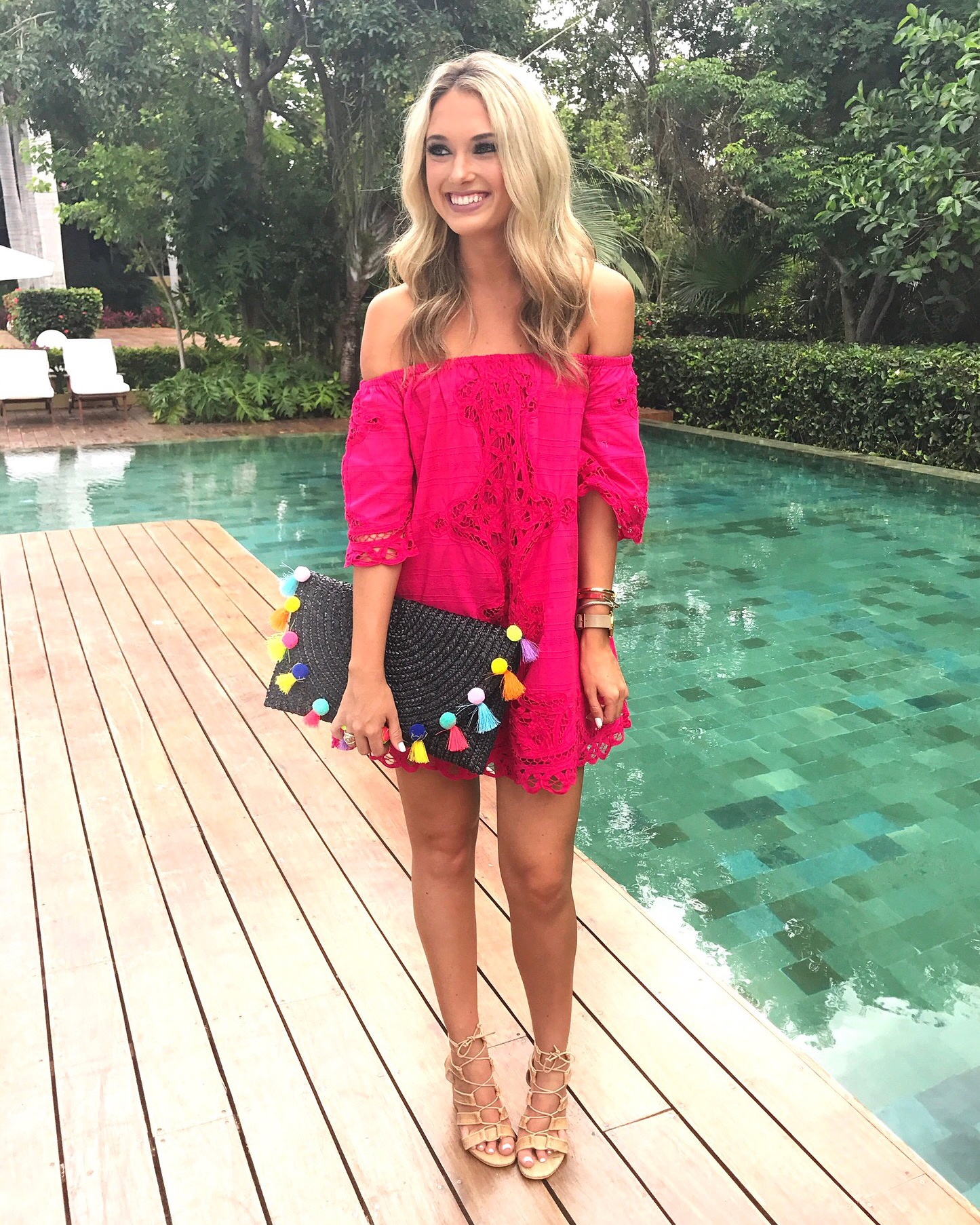 Dress: Free People | Heels: Dolce Vita | Clutch: Shiraleah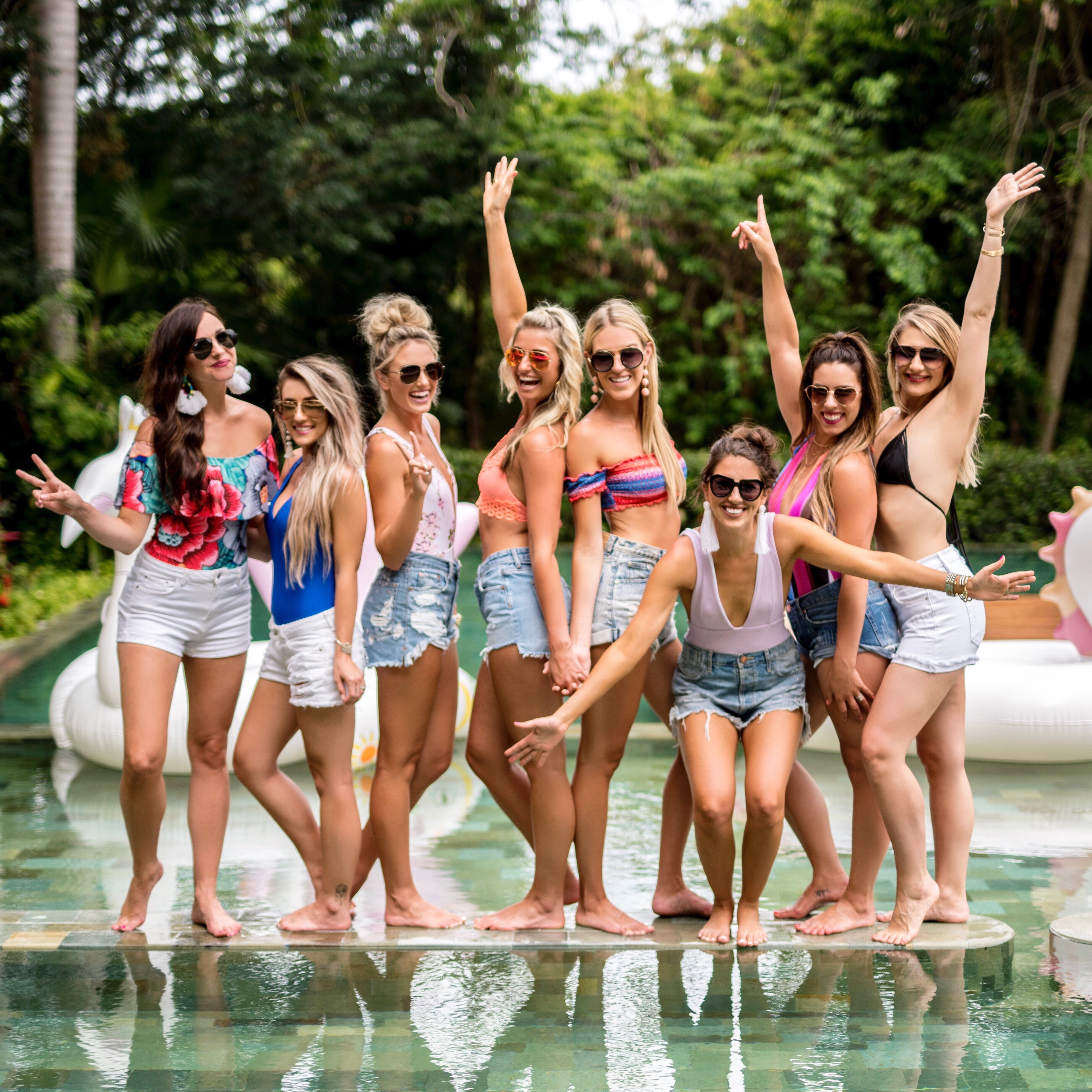 Swimsuit: Beach Riot | Shorts: Rag & Bone
A couple weeks ago, I had the pleasure of traveling with seven other blogger babes for a little getaway in Mexico! We stayed at Grand Velas Resort, which was absolutely fabulous!
The resort is only about 30 minutes from the airport, and was located right on the beach with a gorgeous view. Our room was located a few minutes away from the main building (we took a shuttle back and forth), and had the prettiest jungle scenery surrounding it.
The food was amazing! Every morning, we had room service for breakfast, which was not only delicious, but also delivered in a very timely manner. It was so funny because Dede is NOT a morning person, but I was shoving the menu in her face before she even opened her eyes because all I could think about was food when I woke up (LOL)! Breakfast food is my absolute fav, so naturally it's the first thing I think about when I wake up (anyone else the same way?!).
We had lunch and drinks out by the pool everyday, which was one of my favorite parts about the trip! The pool that was by our room was very peaceful, which made it easy to relax! I loved being able to hang out with the girls and enjoy drinks with the most beautiful view!
Each night, we ate at different restaurants at the resort, which were all delicious! I feel like all-inclusive resorts don't always have the best food, but that was not the case here AT ALL! The food and drinks were amazing!
One of my other favorite parts about the resort was the staff. Everyone was so friendly and did everything they could to make sure our stay was enjoyable and peaceful!
Overall, it was a fabulous trip with the most amazing girls! I'm definitely ready for another getaway soon!
SHOP THE POST: