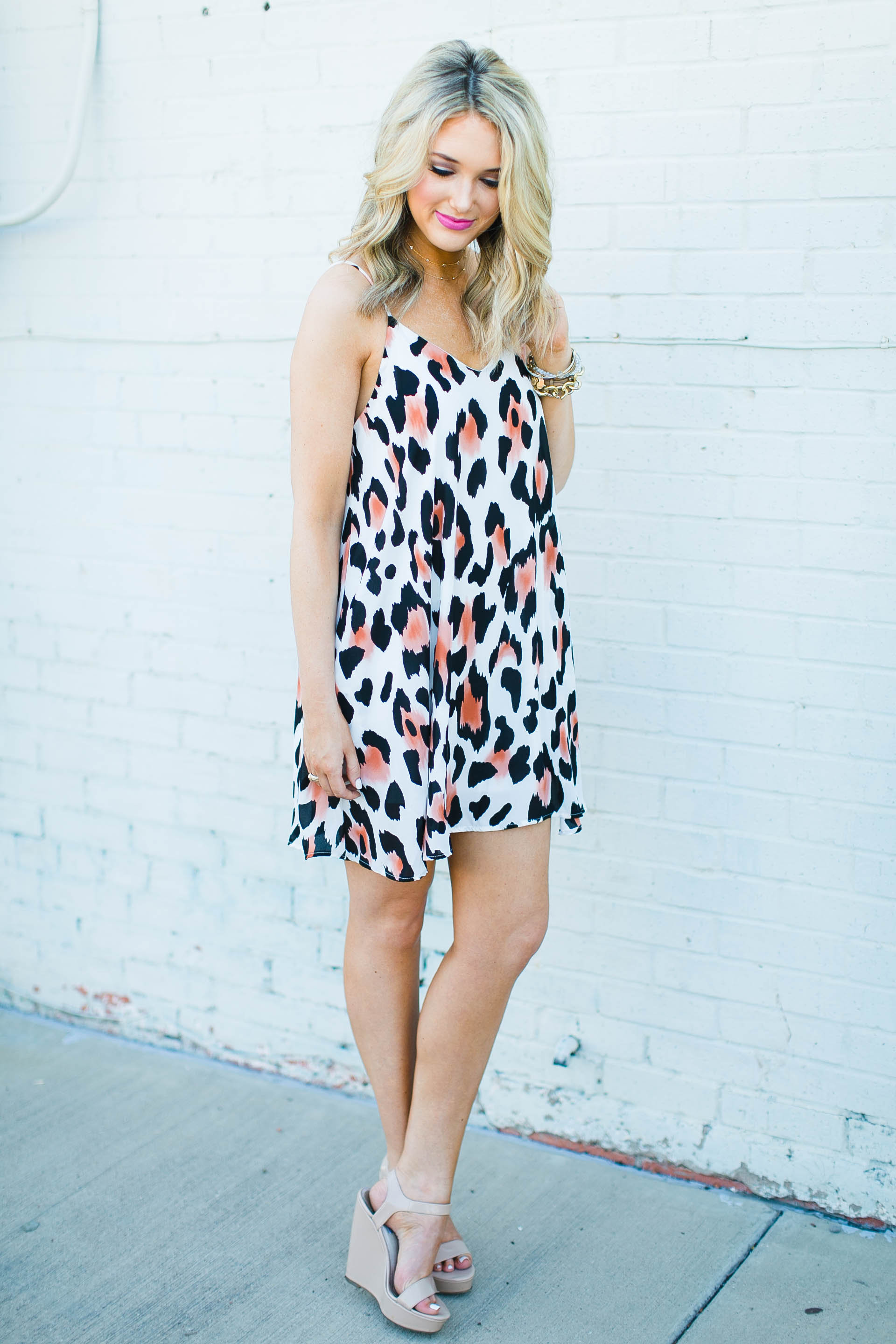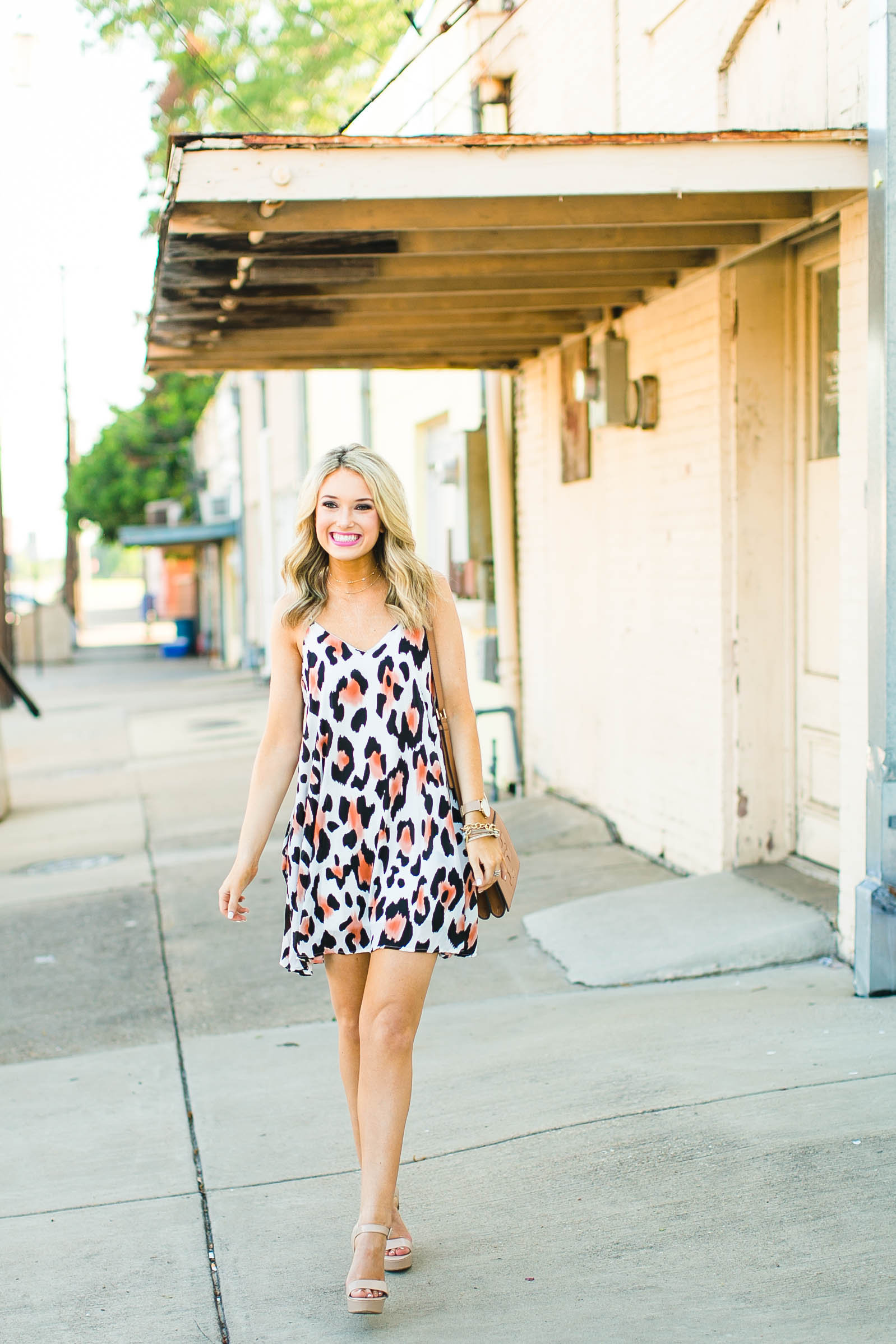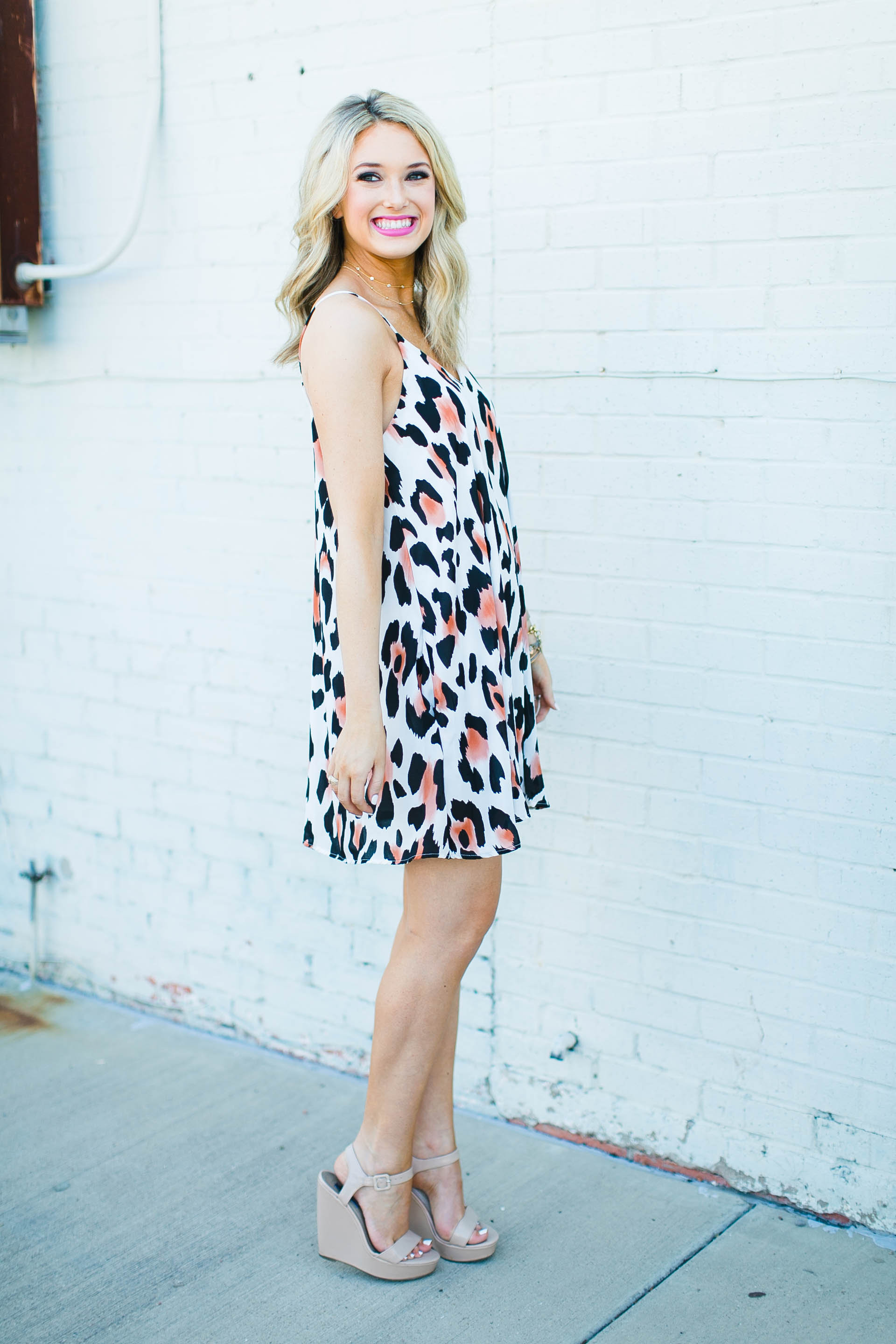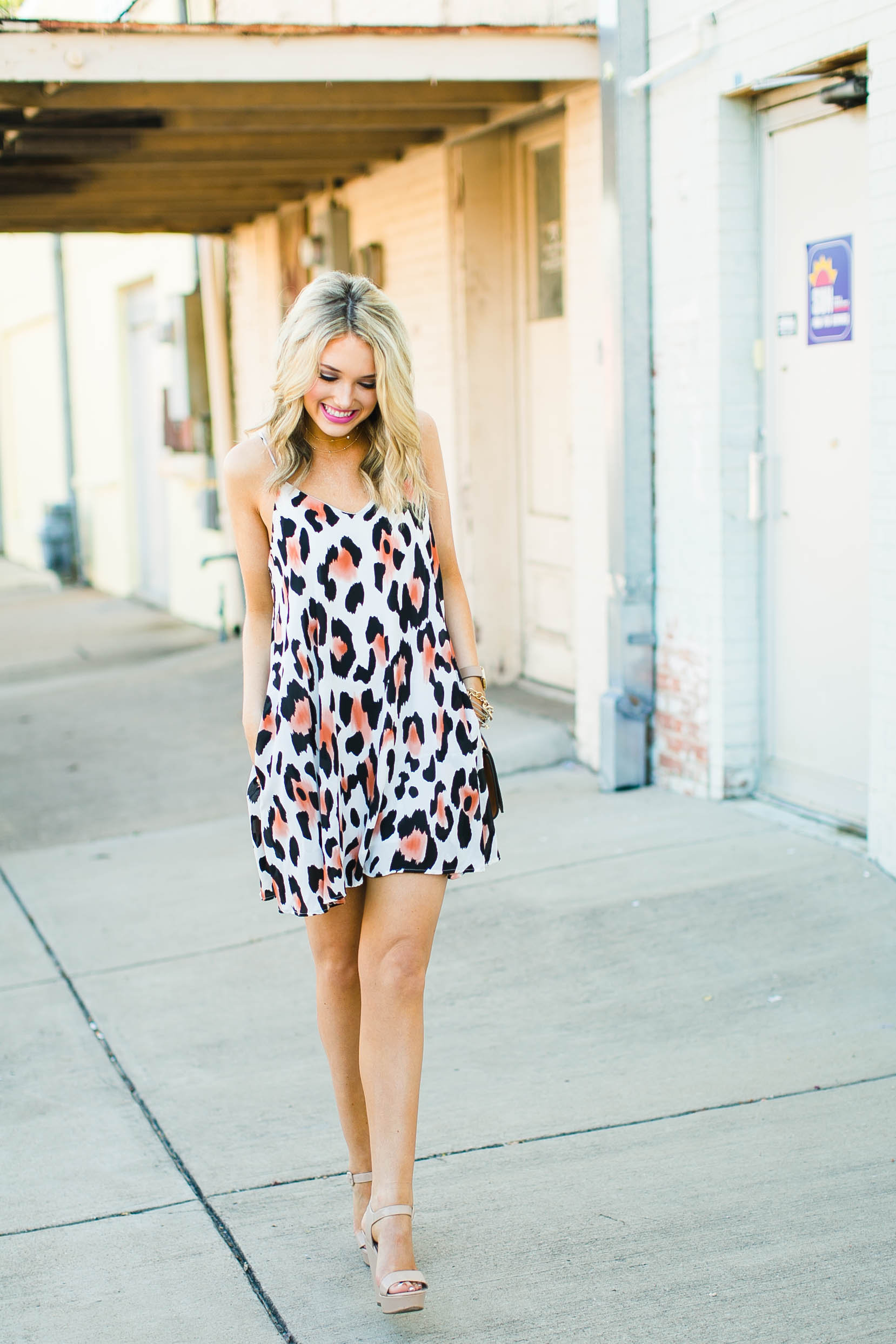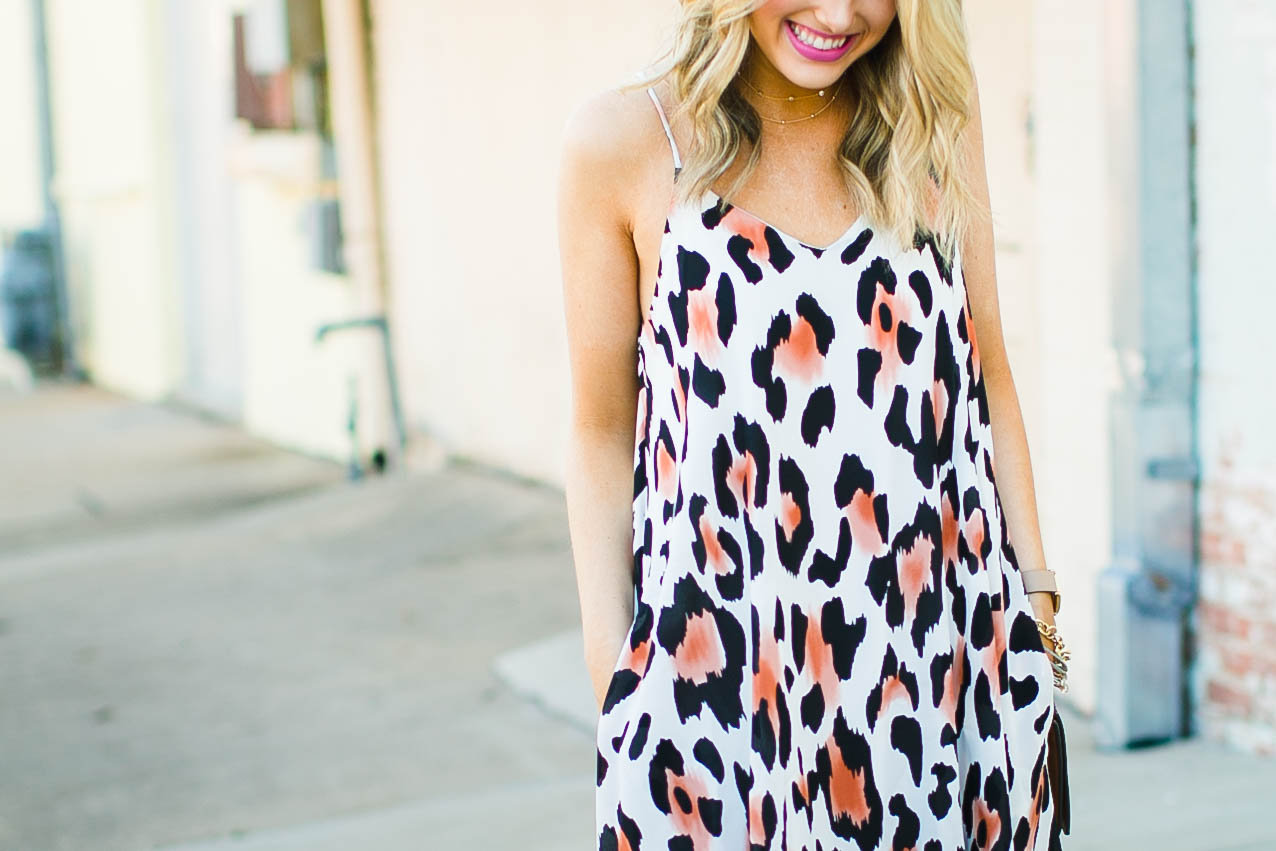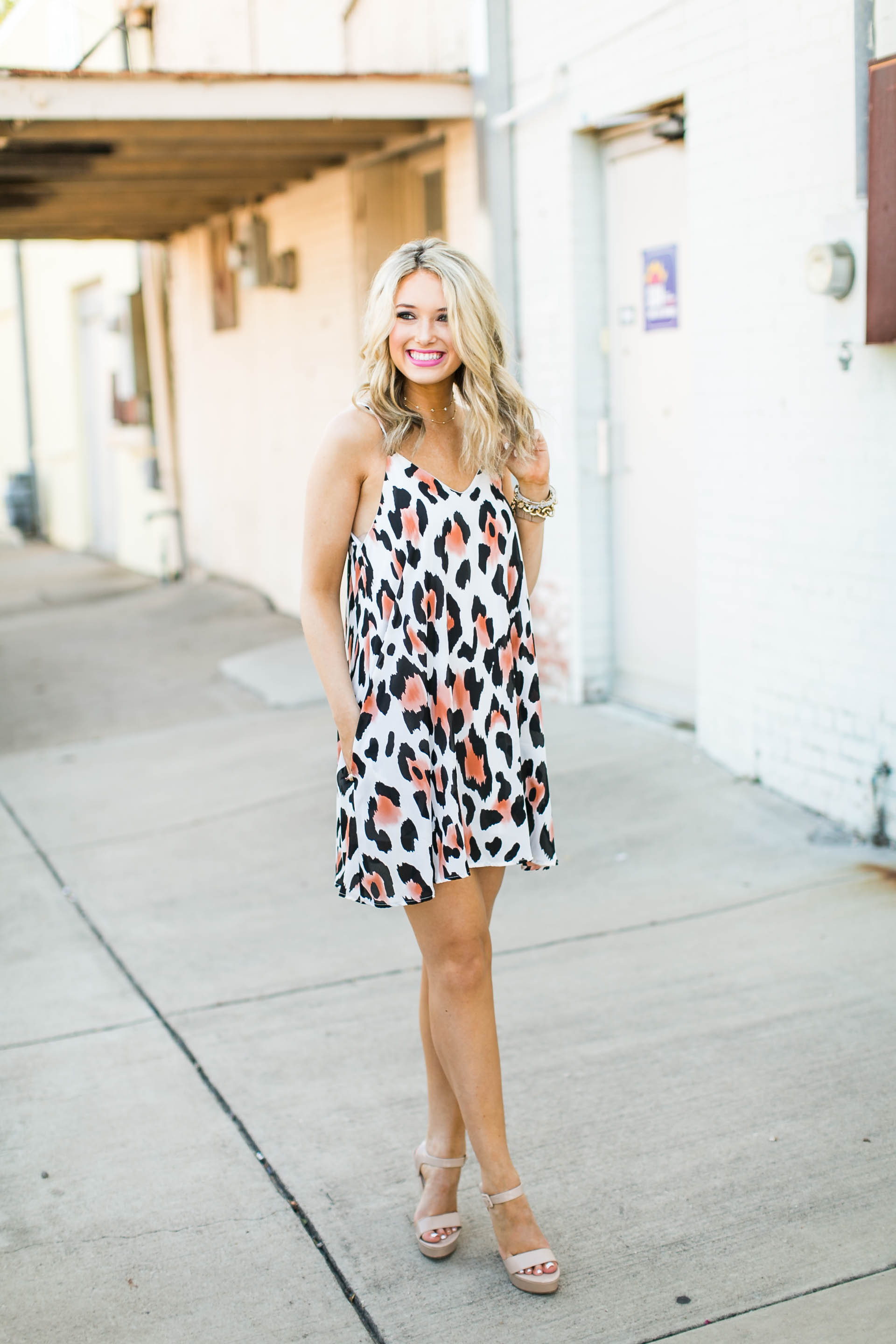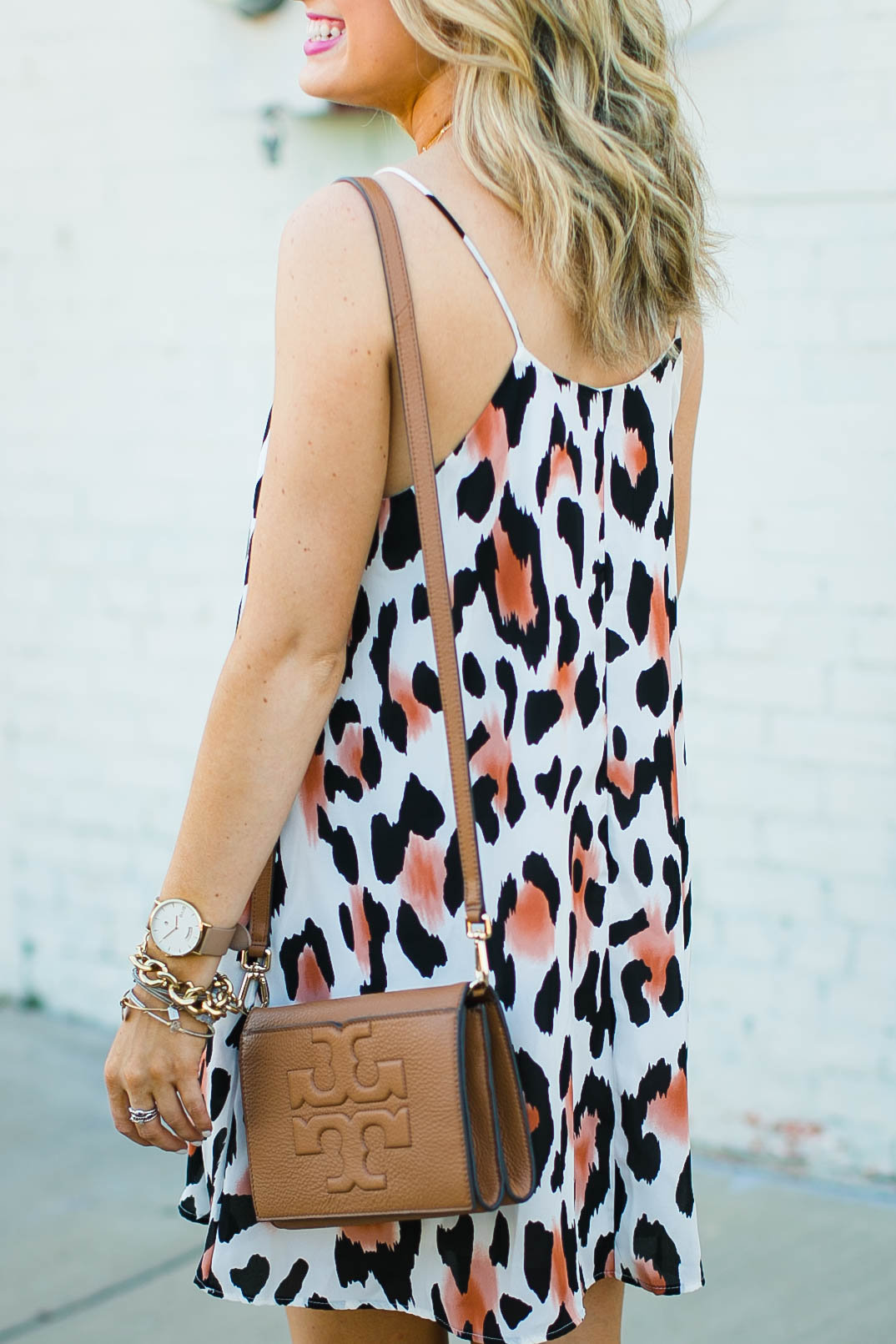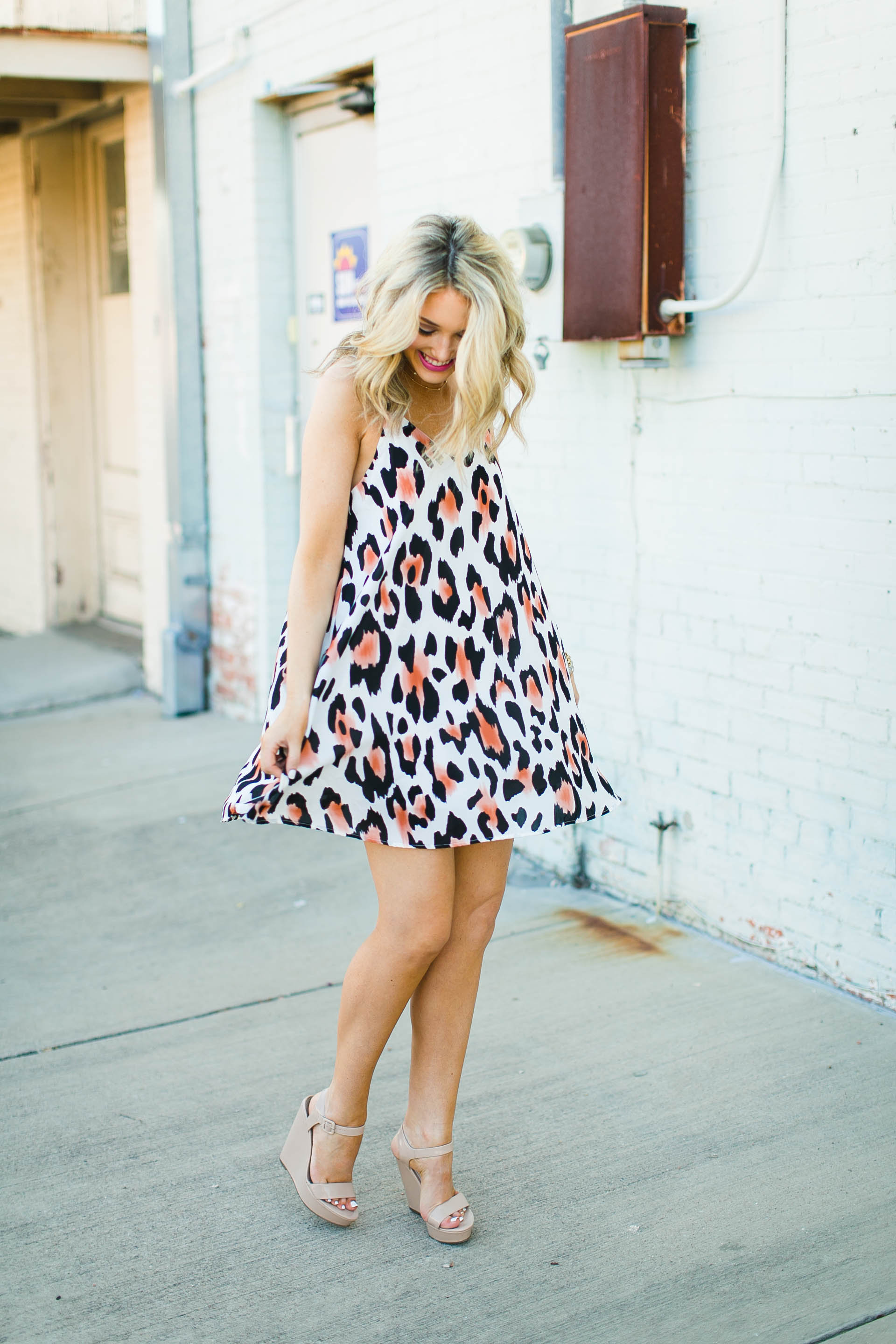 Dress: Ella Bleu | Shoes: Steve Madden (similar) | Purse: Tory Burch (similar) | Watch: Arvo (just restocked!!) | Necklace: Olive + Piper | Necklace: Olive + Piper
Okay, it's embarrassing story time:
My obsession with leopard print all began my senior year of high school. Y'all know the famous mean girls quote "on Wednesday's, we wear pink"? Well, me and my  friend Jordan thought we would be the coolest people in school by declaring "on Wednesday's, we wear leopard". I'm not joking when I say we wore some form of leopard every single Wednesday of senior year.  I feel like this would kinda be a cute story if it happened in 8th grade, but not so much when you're 18 years old.
With all of that being said, I obviously still have a love for leopard and this dress just fuels my obsession! I found it at a store called Ella Bleu, which is filled with adorable clothes! I was just on their website today and found this dress, which is a must-have for summer!
I hope everyone has a fab week!!
SHOP THE POST: