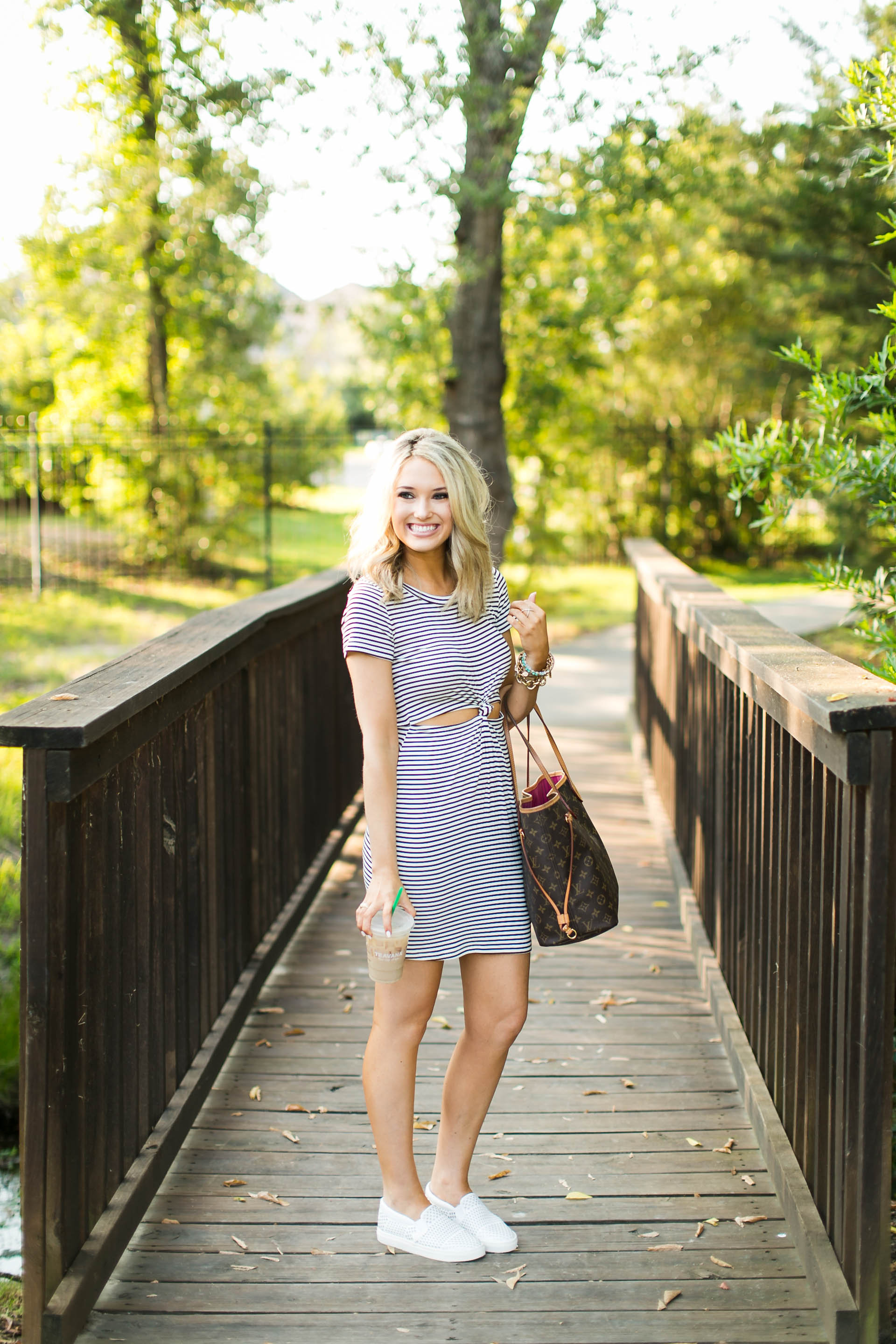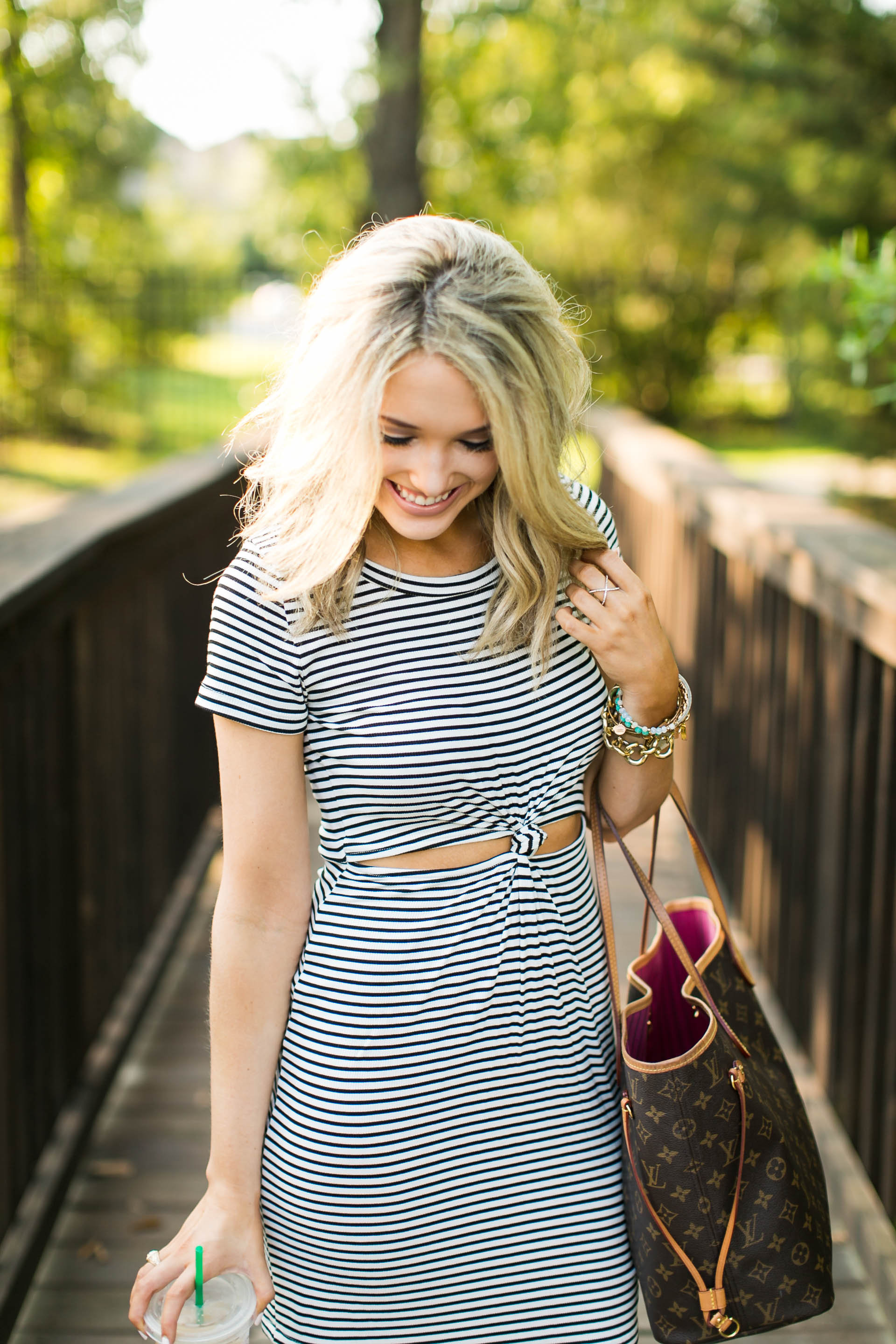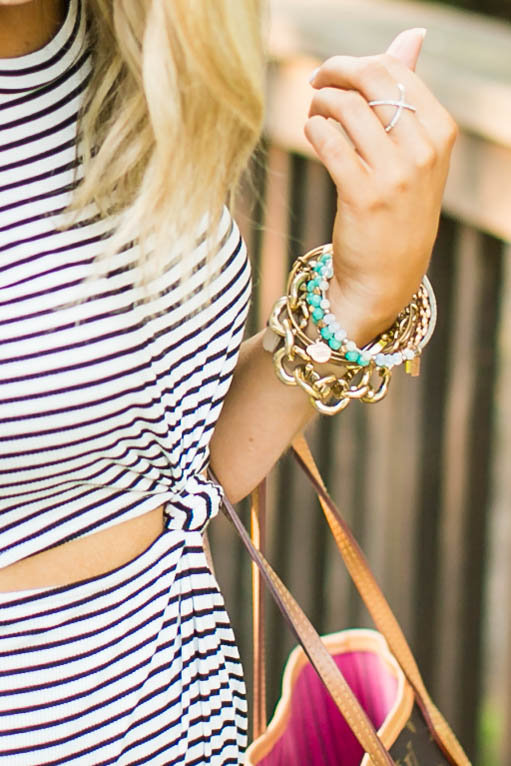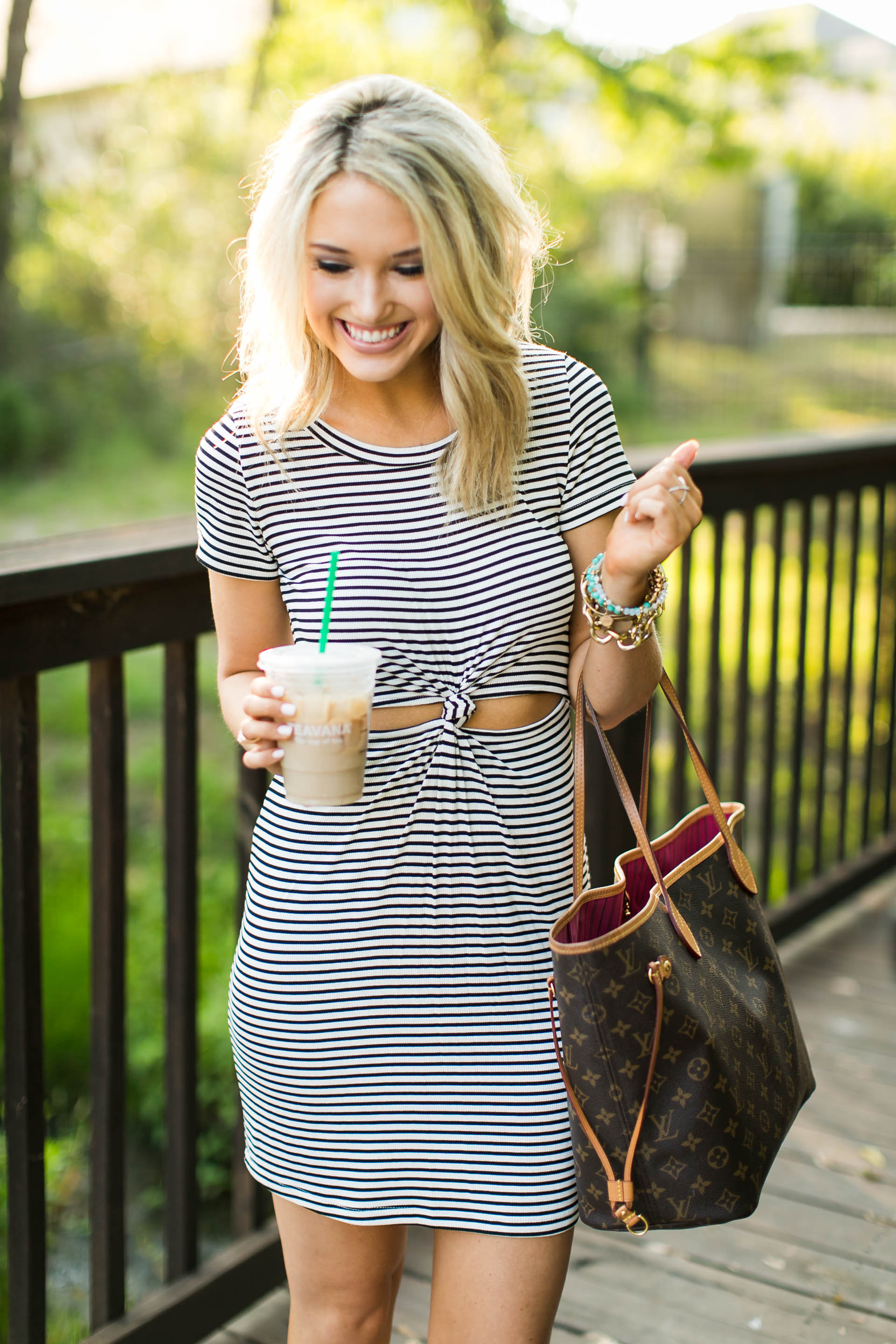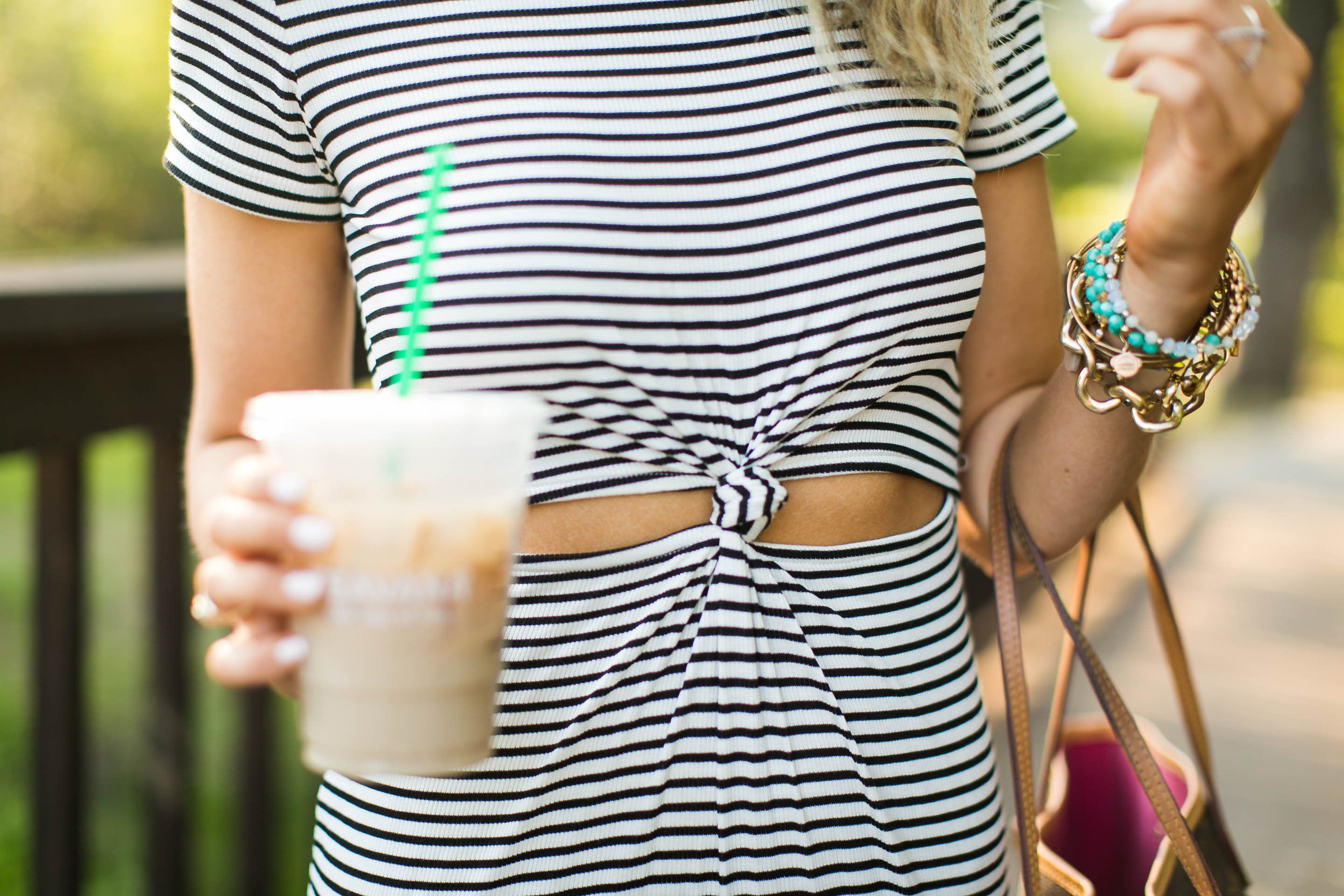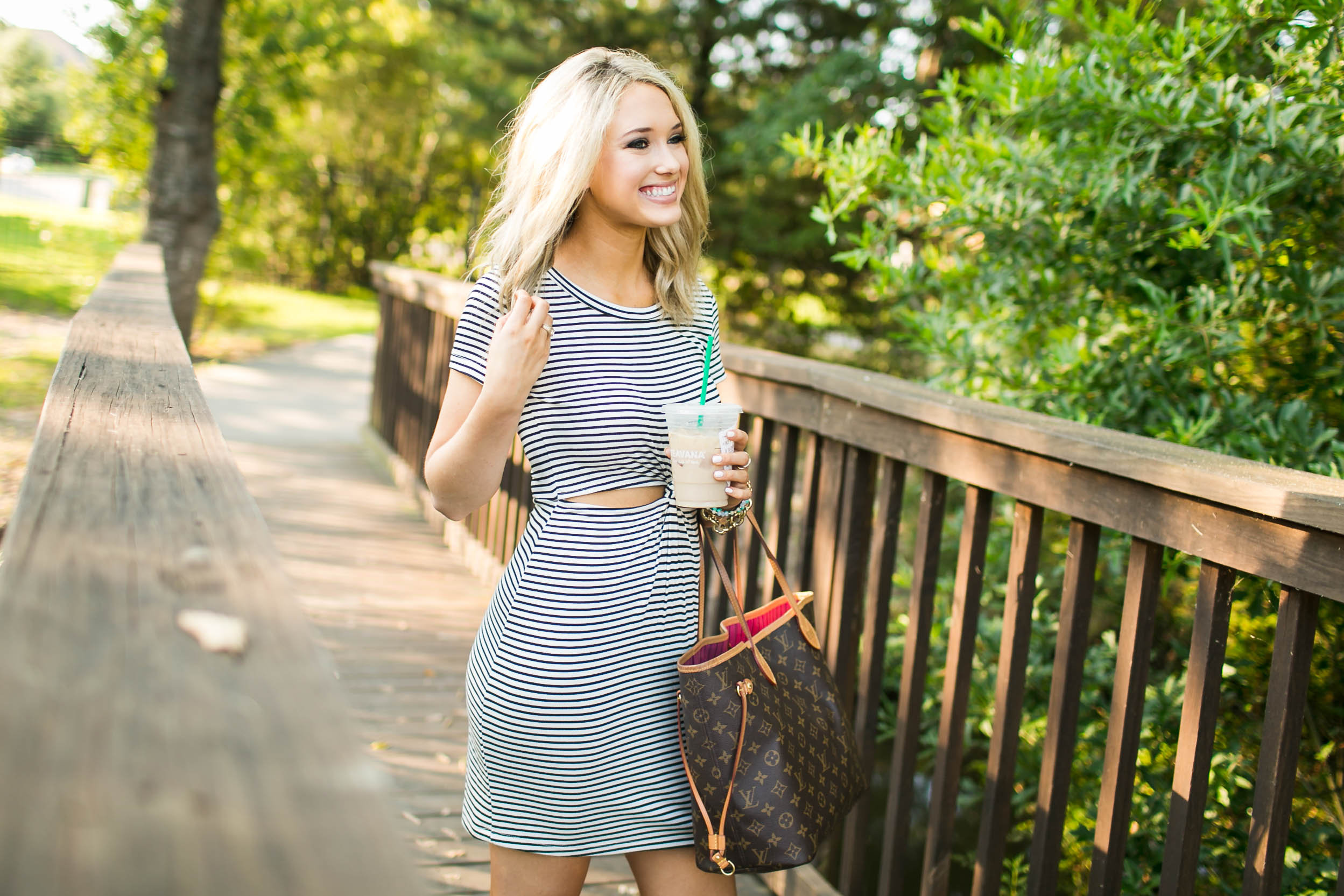 Dress: RaeLynn's Boutique | Shoes: Steve Madden | Bracelet: Bauble Bar | Ring: Nordstrom (only $12!!)
I love a good comfy dress that is easy to wear while running errands, but obviously I want to look cute at the same time! Cause let's be real, every time I leave the house wearing Daniel's old sweatpants and an oversized t-shirt, I of course see everyone and their freakin' mom!
I got this dress from RaeLynn's Boutique a little over a week ago and have worn it at least 3 times- it's just so easy to throw on and go! Also, the placement of the cutout is extremely flattering because it's on the smallest part of your stomach (thank Goodness!!).
I paired this dress with my Steve Madden slip on's, which are a closet staple! I always wear these when I know I'll be walking around a lot because they never hurt my feet!
SHOP THE POST: