I am loving the different ways these cute green joggers can be styled for fall. You can dress them up or down depending on what the occasion is. I hope you find these looks helpful with styling some pieces you have in your closet!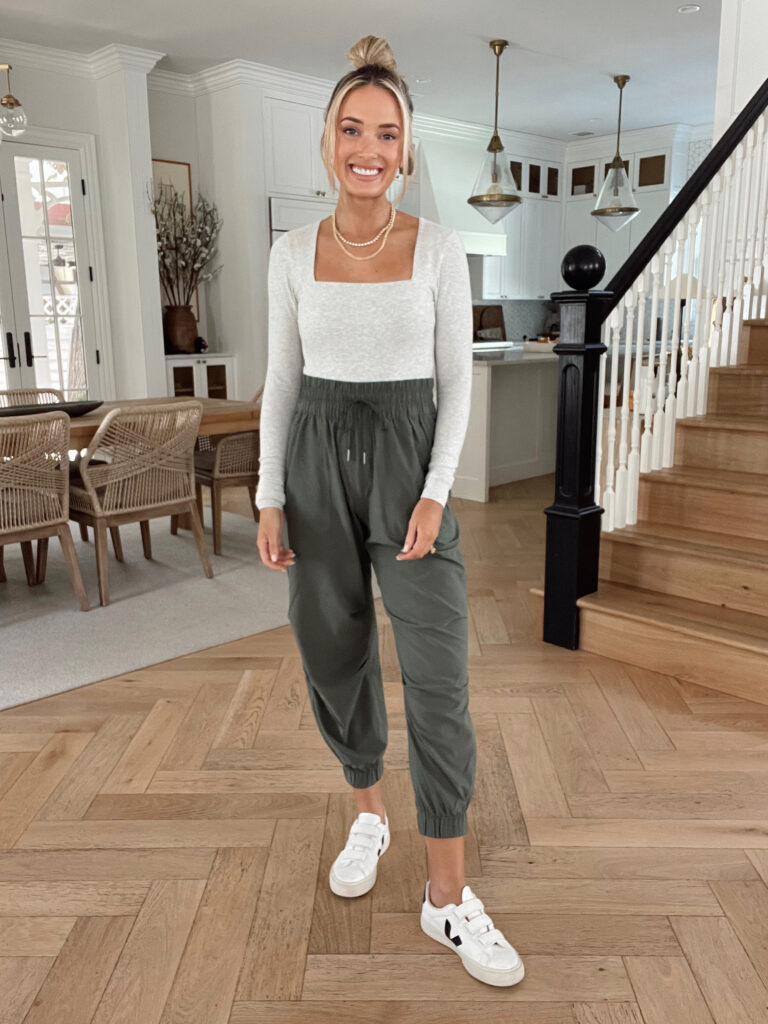 A bodysuit is a great way to change up how you normally wear your joggers. I love the square neck on this one from Abercrombie!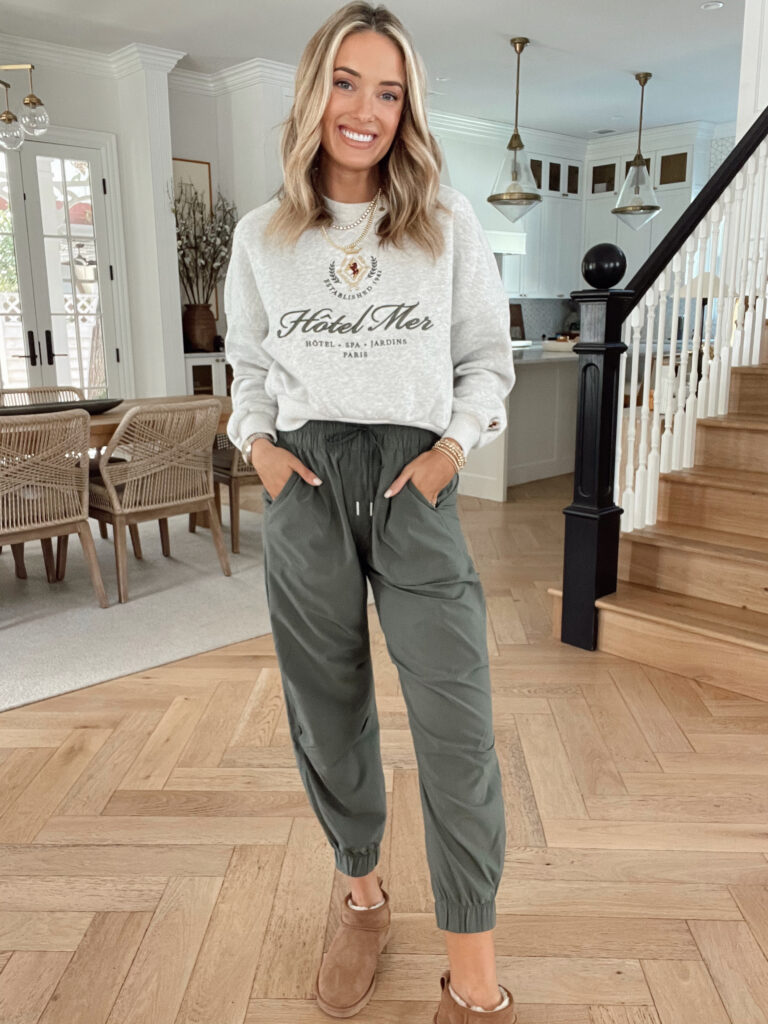 This sweatshirt is so comfortable – I have been wearing it around the house lately since its still hot in Texas!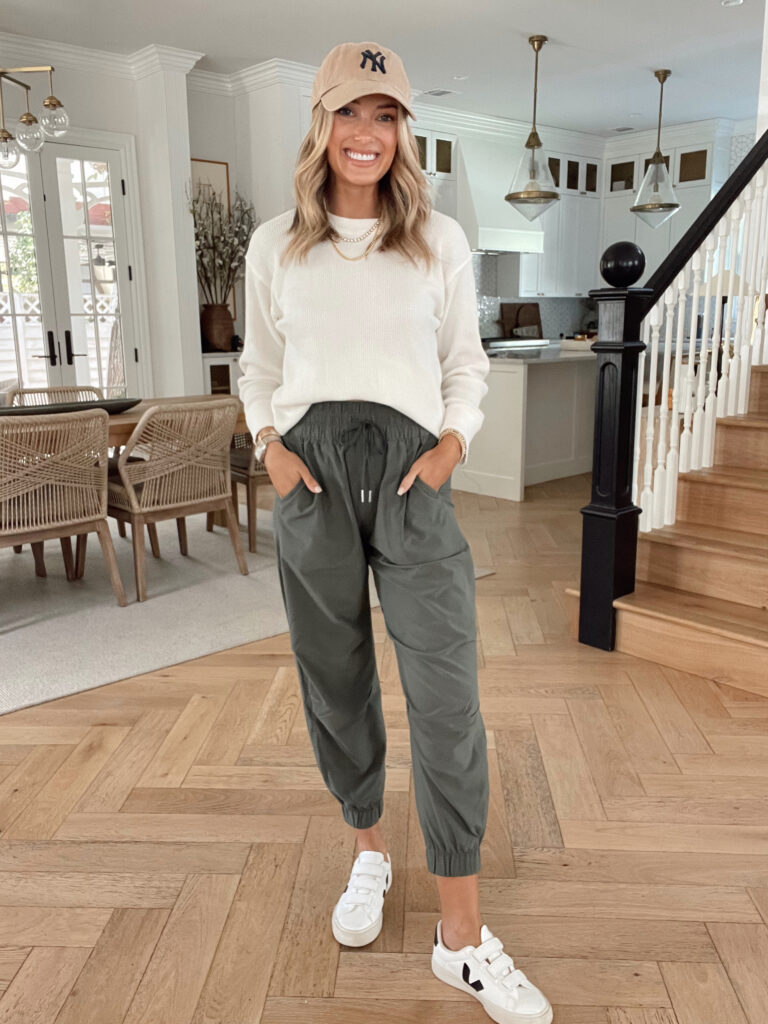 The tee I paired with these joggers is a waffle material that could pair well with denim too. And I always love finishing off an every day look with a baseball cap!