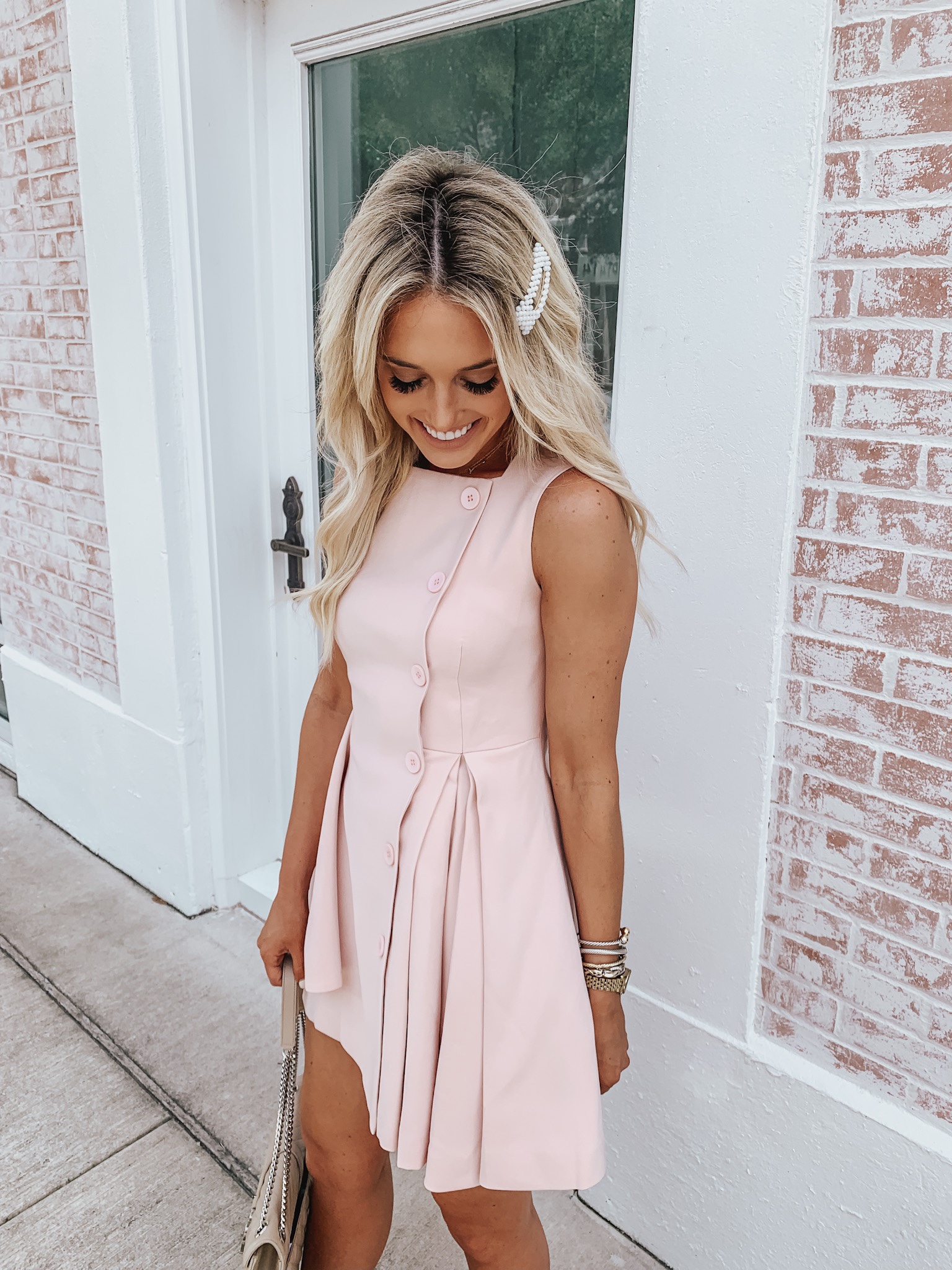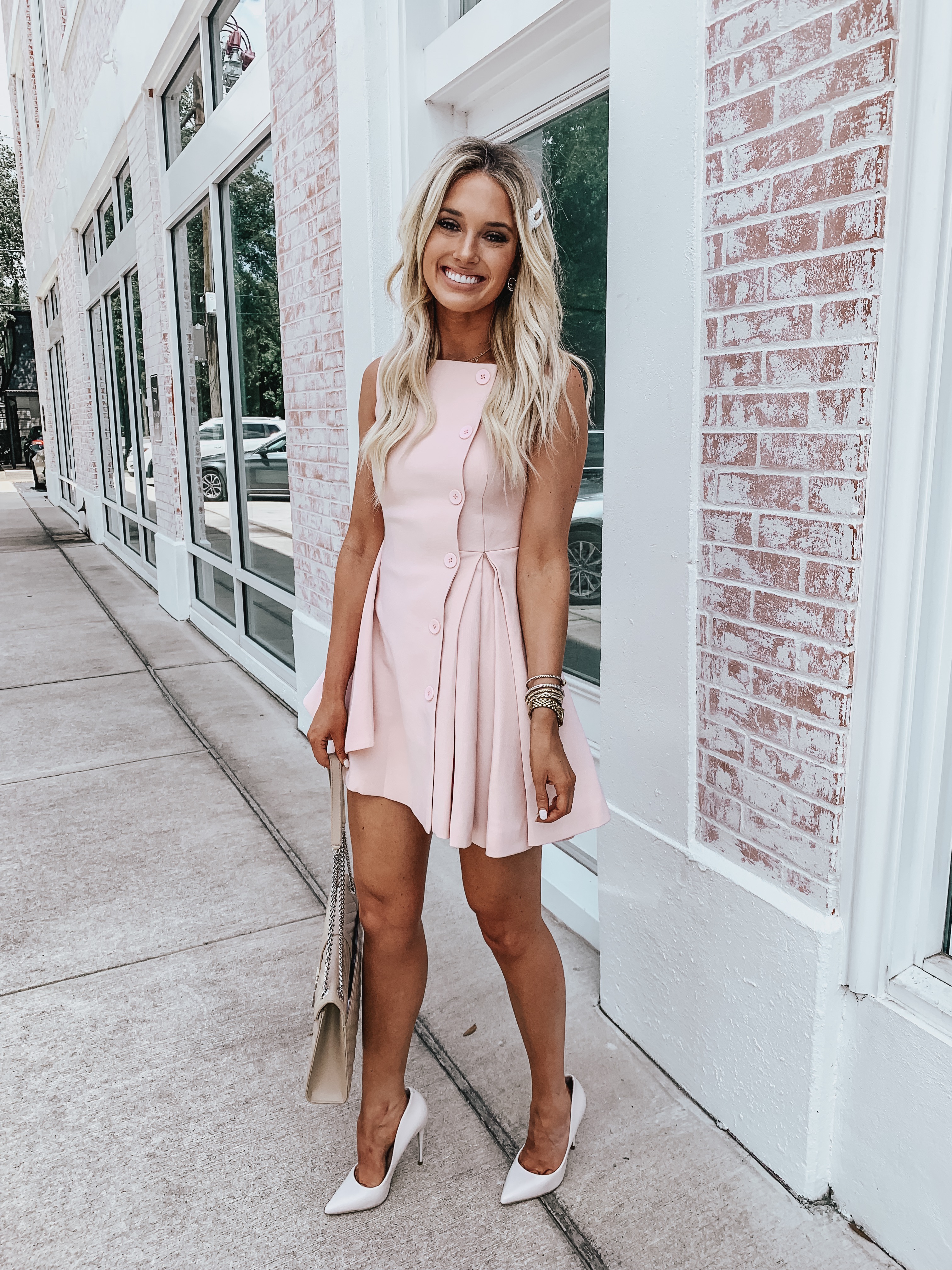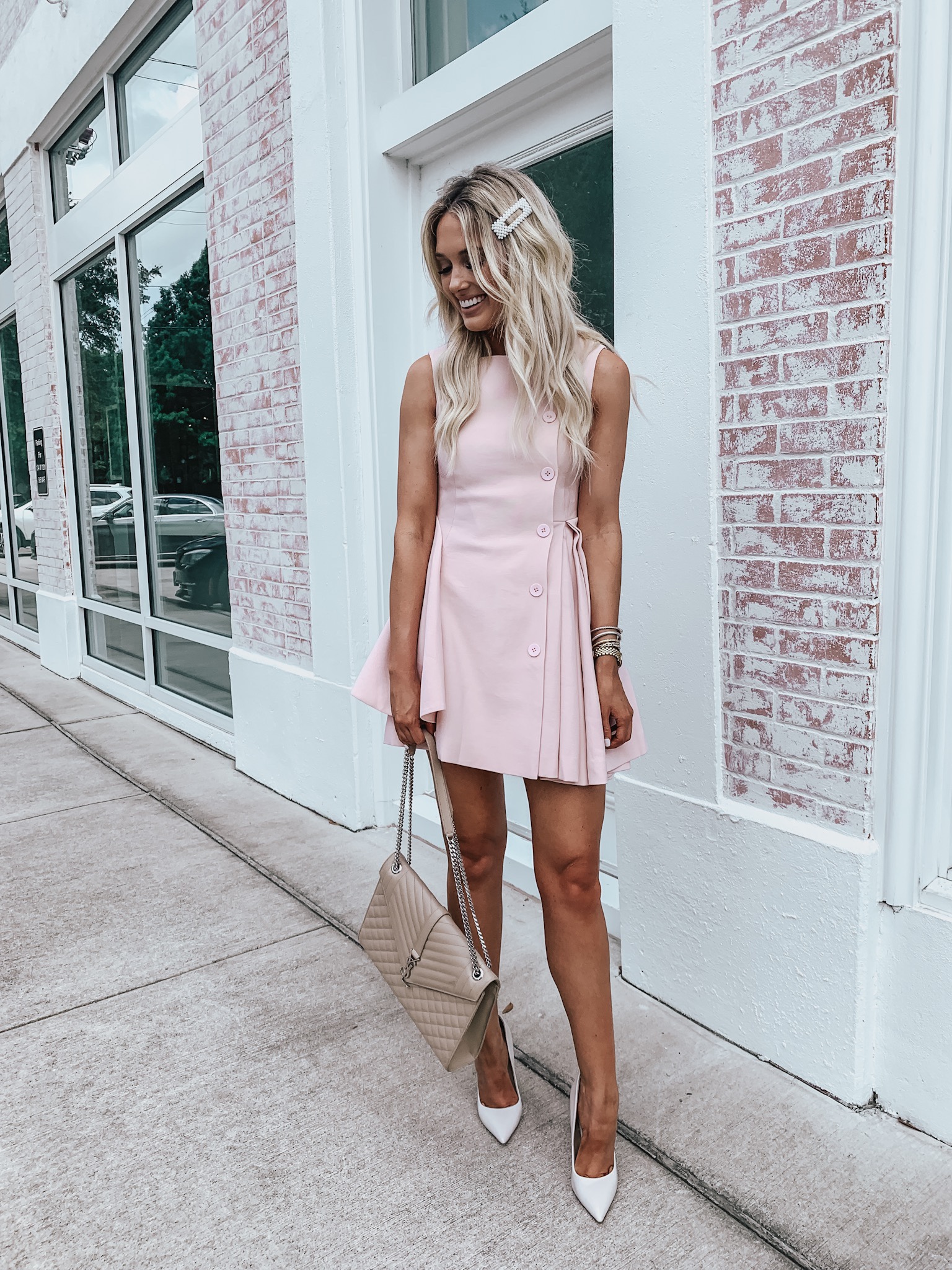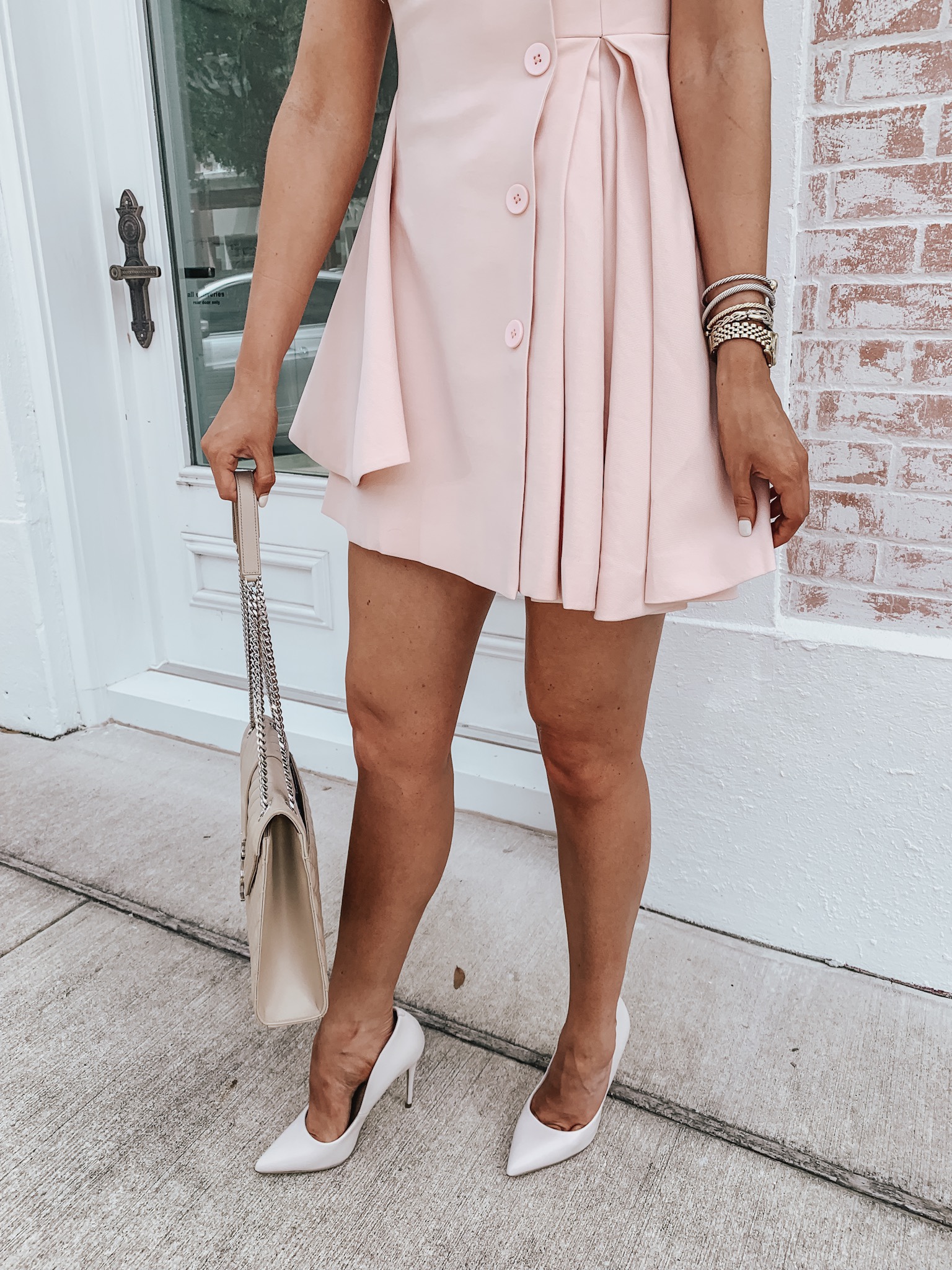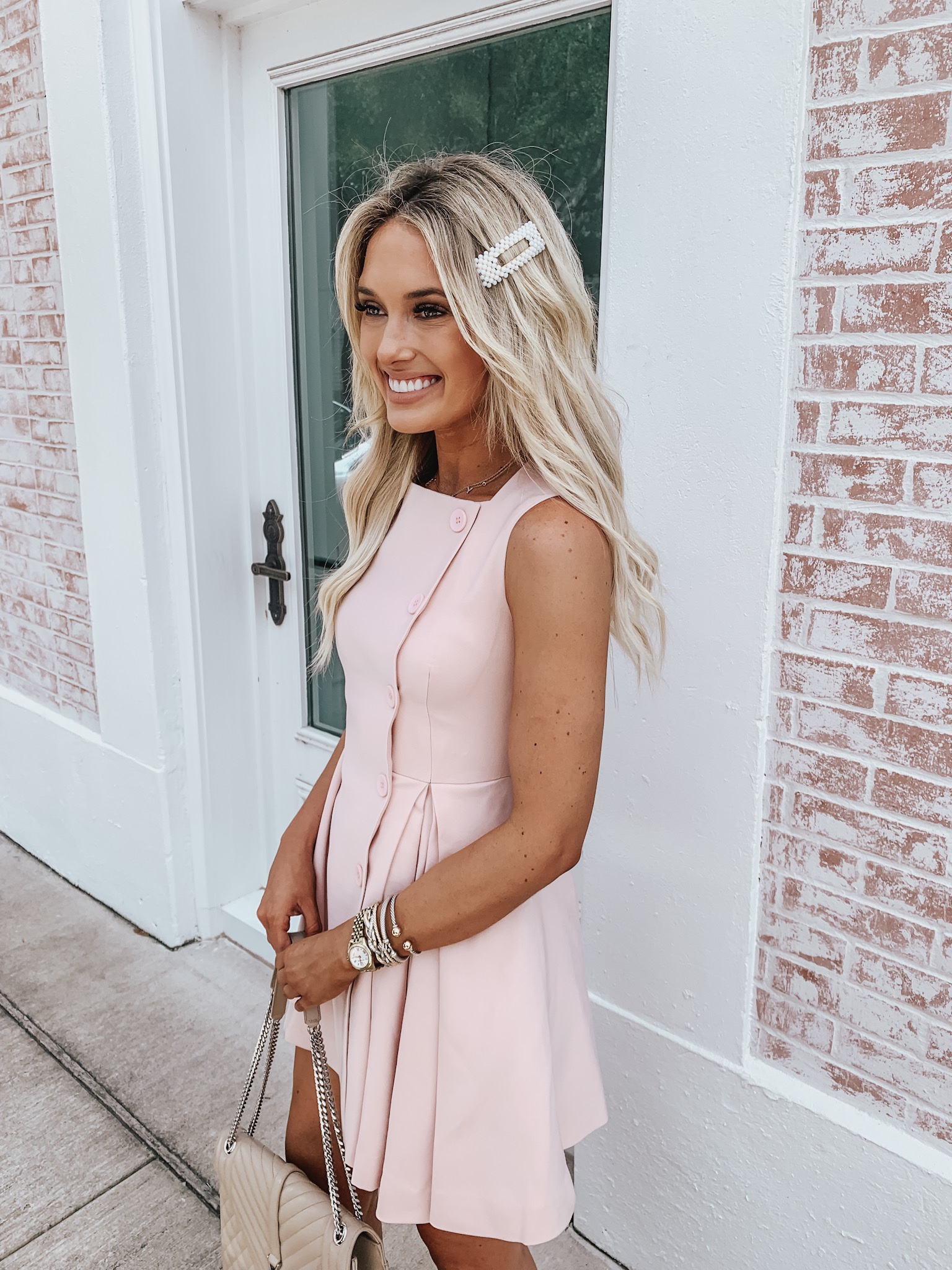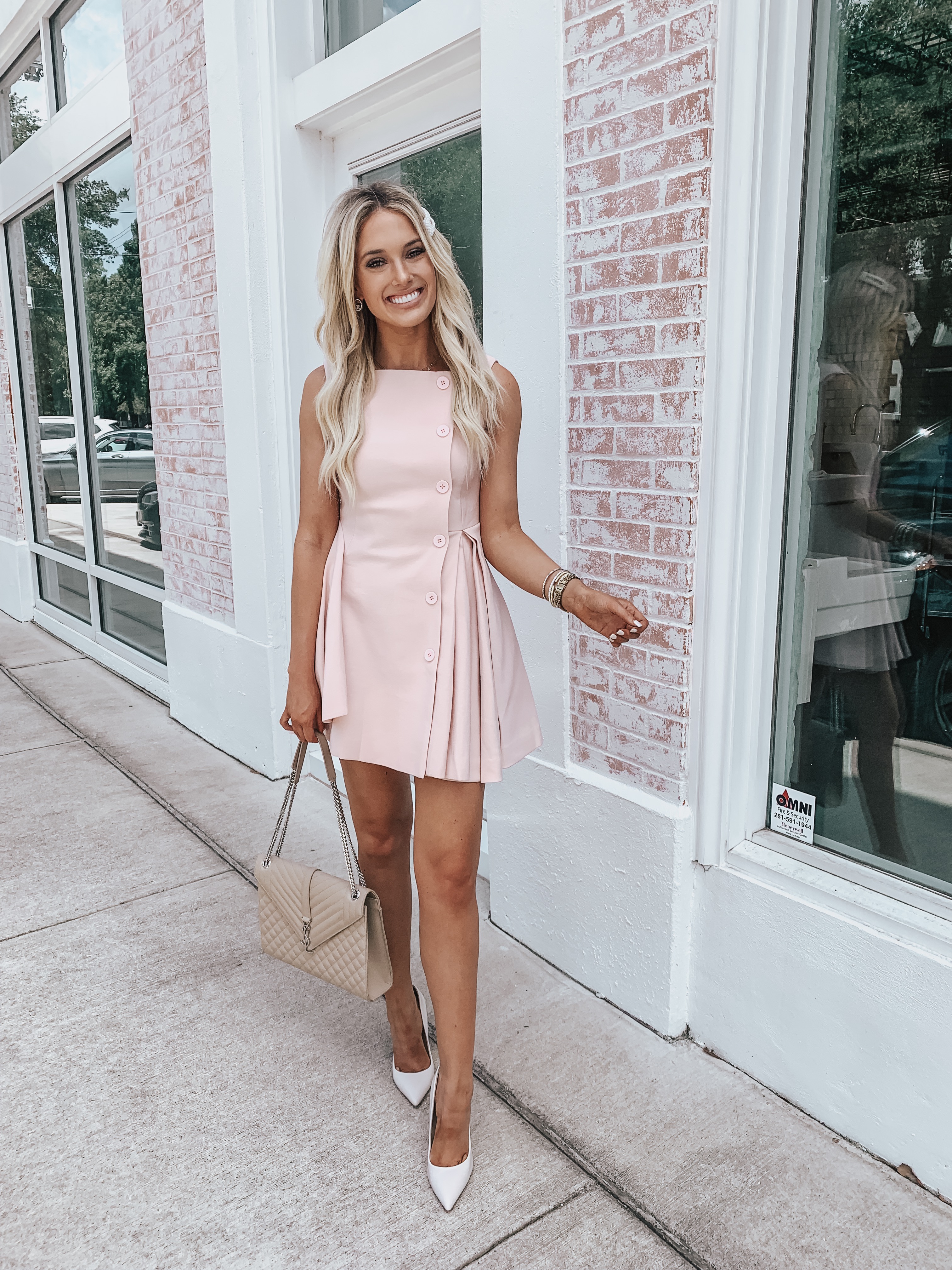 Dress: J.ING | Shoes: Similar
Hey girls!! Hope everyone is having a great Memorial Day Weekend!
A couple months ago, I shared a new brand with y'all that I had recently discovered and fell in love with. I got this jacket and was so impressed with the quality, style, and fit, and y'all definitely loved it too! I recently got some more pieces from them that I'm so excited to share with you!
This pink dress that I'm wearing today from J.ING is so unique and totally different than anything else I own (which is hard to find). I love button detail down the front and pleats on the sides.
I also got this purple midi skirt that I haven't worn yet, but can't wait to 'cause it's so darn cute! The best part about today's post is J.ING's entire site is on sale for Memorial Day! The more you spend, the more you save. It starts at 15% off and goes all the way up to 35% off!
I will link this look, as well as some of my other favorites below 😘