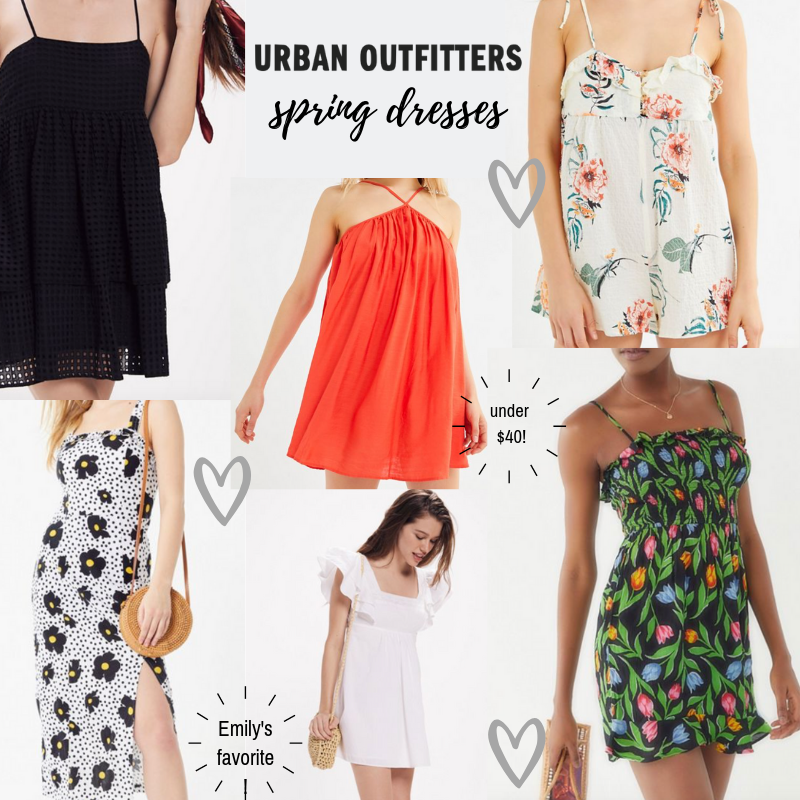 You can never have too many great dresses for spring, so today I wanted to share some of my recent favorite pieces under $100! In my last post, I shared a romper that I got from Urban Outfitters that y'all loved so much so I thought I'd share some of the dresses I just placed an order for. A lot of these pieces are on sale, so if you love something, definitely grab it before it's gone!
Of course I had to get some of my favorite neutrals, this black number and this little white dress. If you love a good floral pattern, this dress is too cute!
As I mentioned in my last post, Urban Outfitters not only has apparel, but also amazing home options. I'm getting ready to redo some rooms in my house, so y'all let me know if you'd like to share the pieces that are in my cart!
Y'all have a great rest of the week!
Thank you Urban Outfitters for sponsoring today's post!