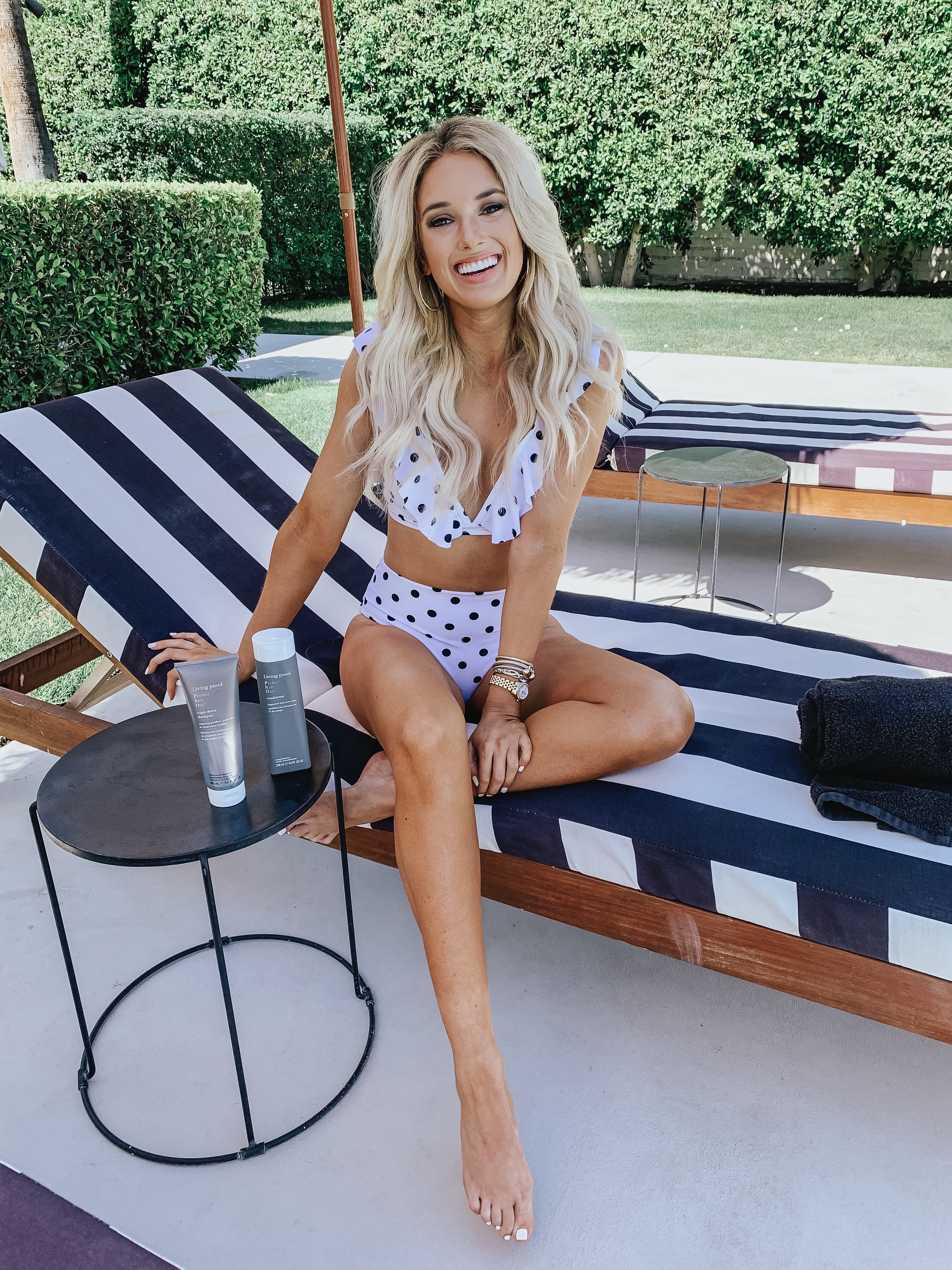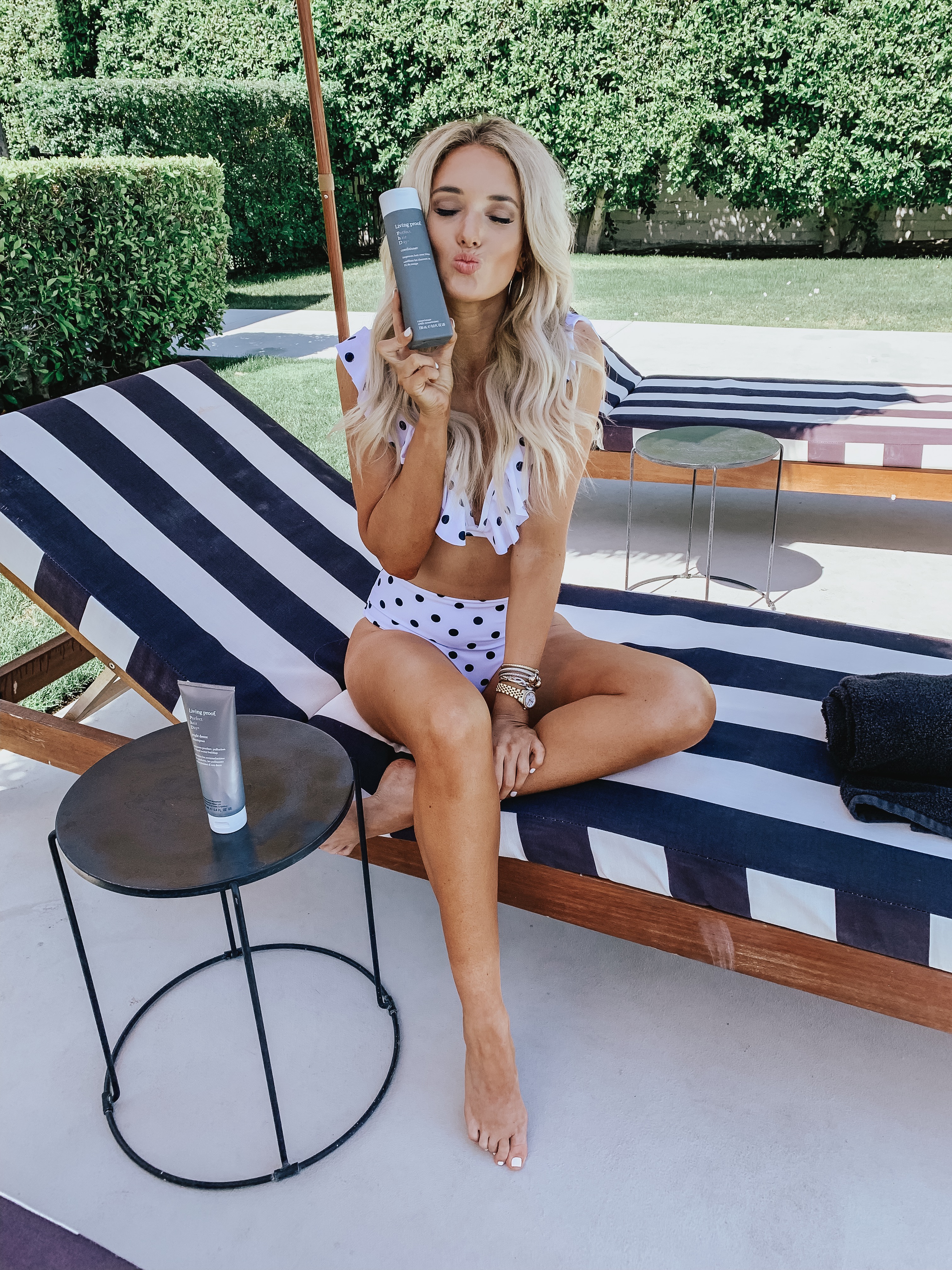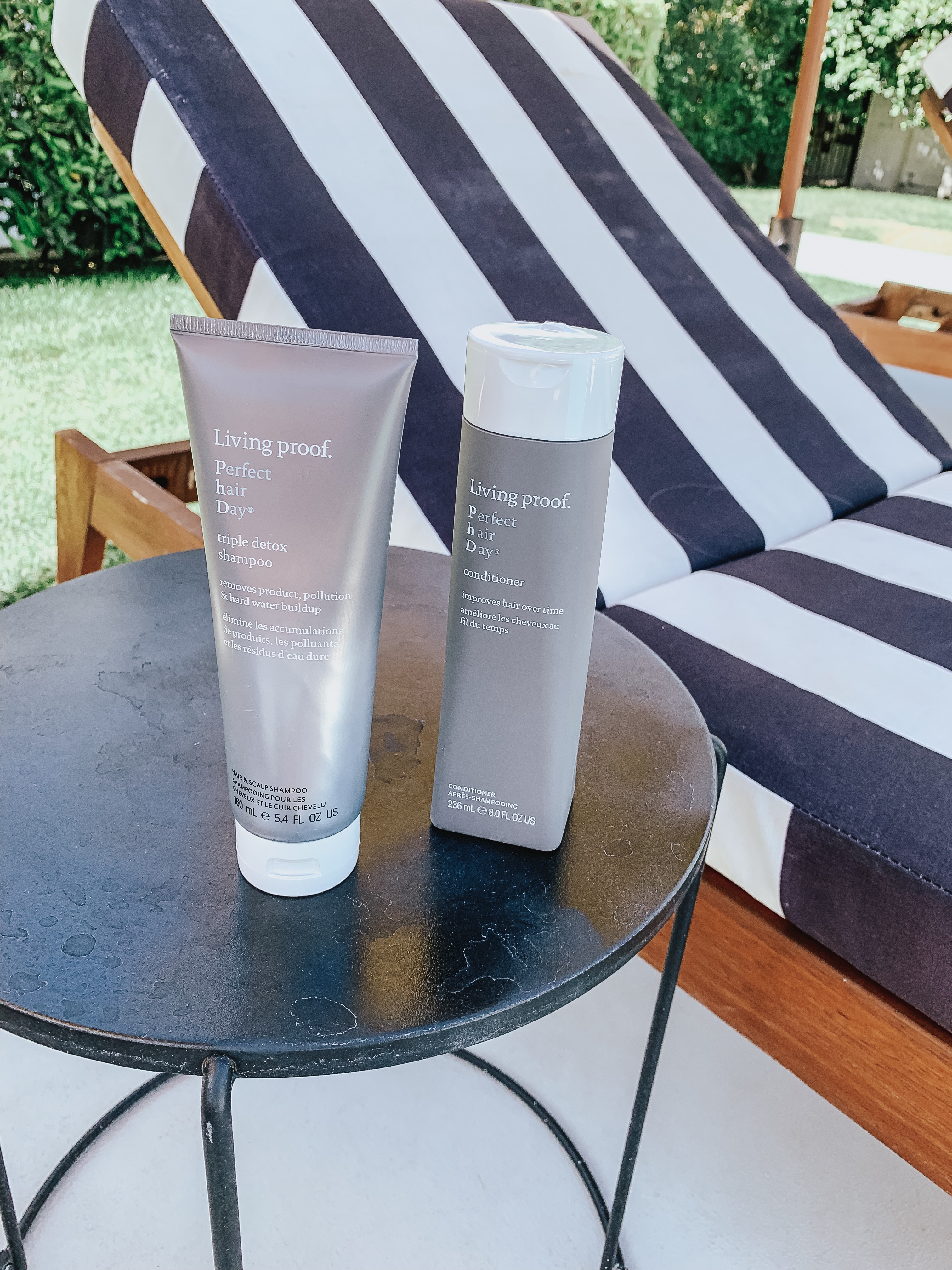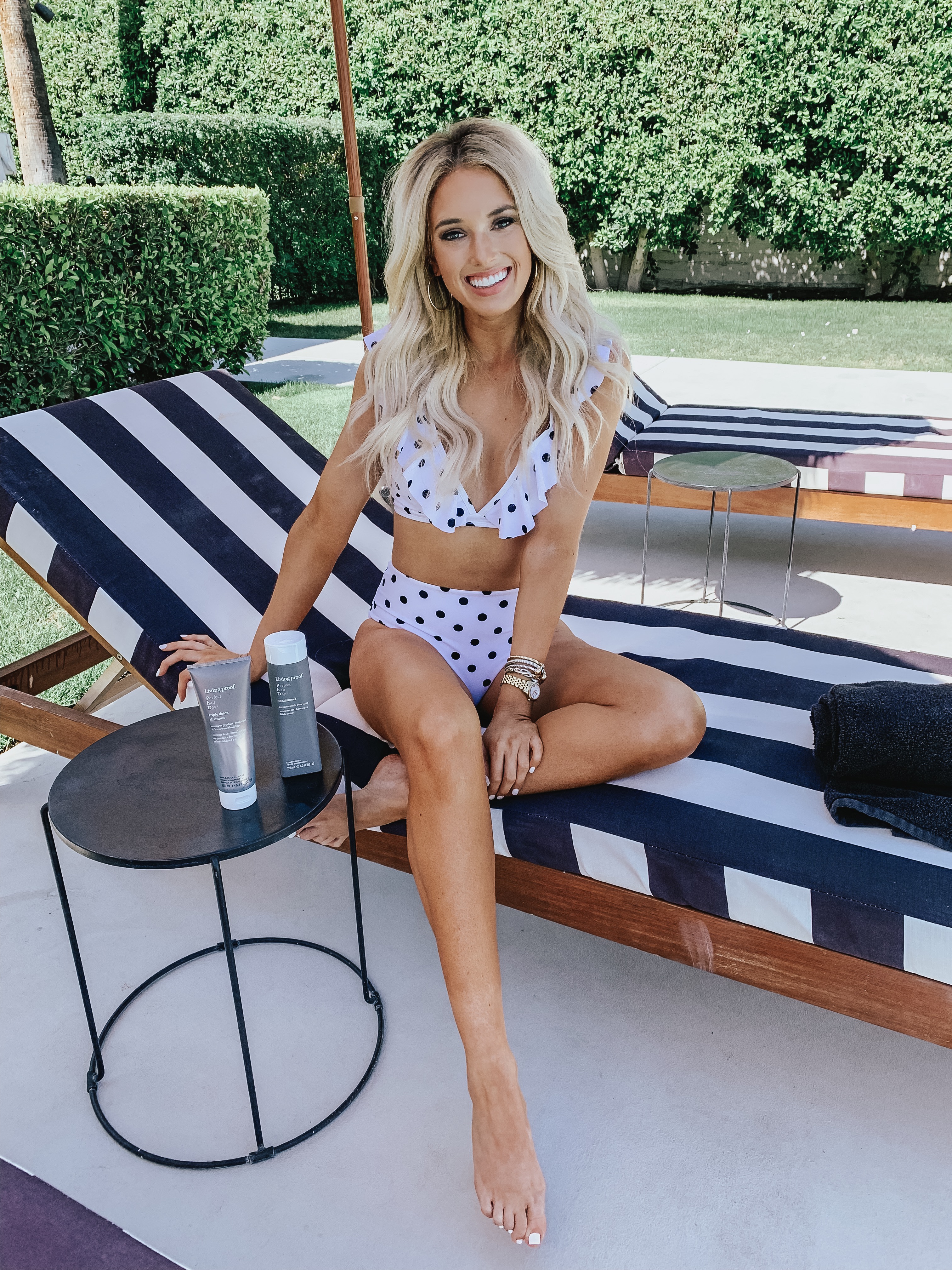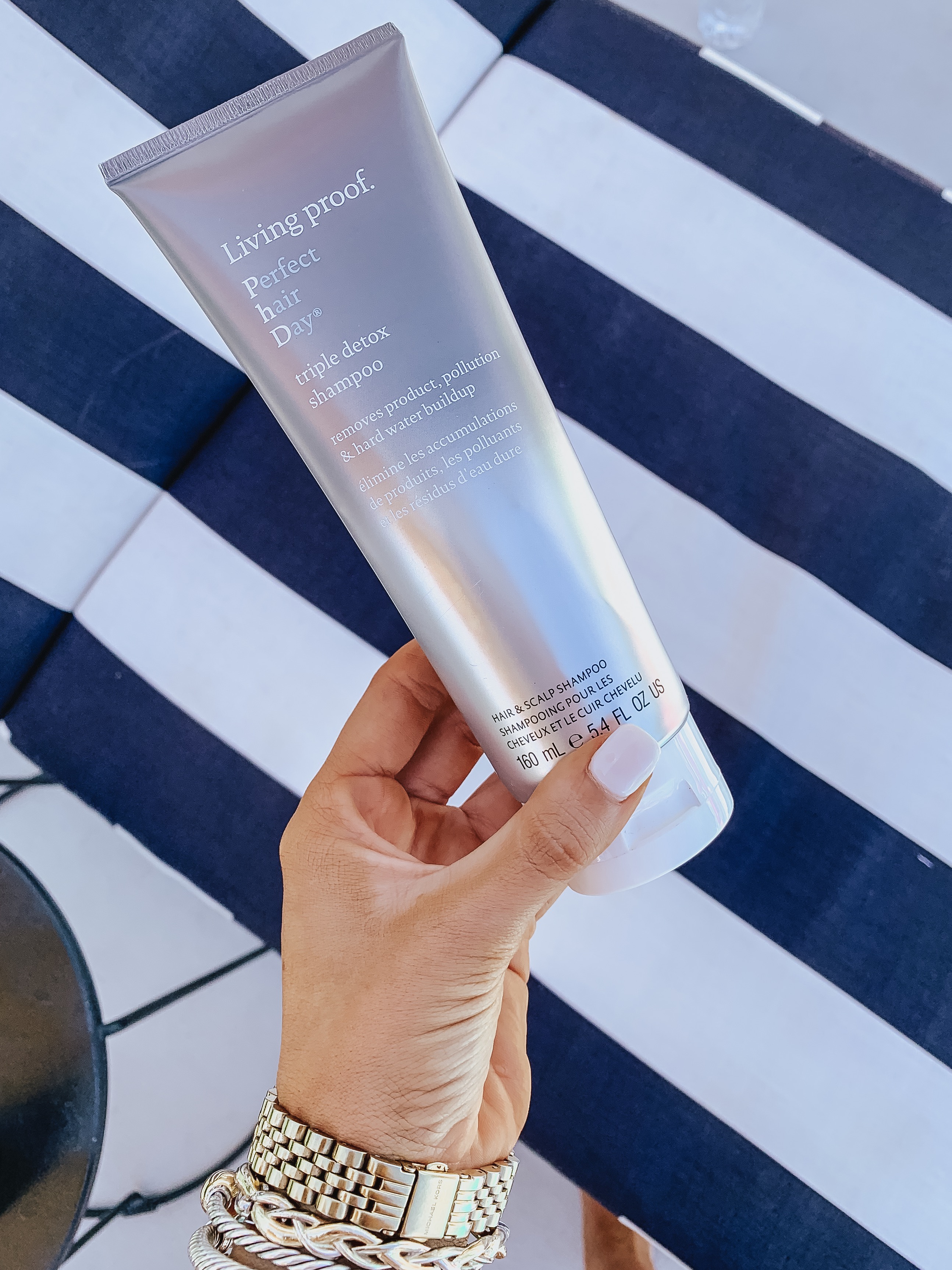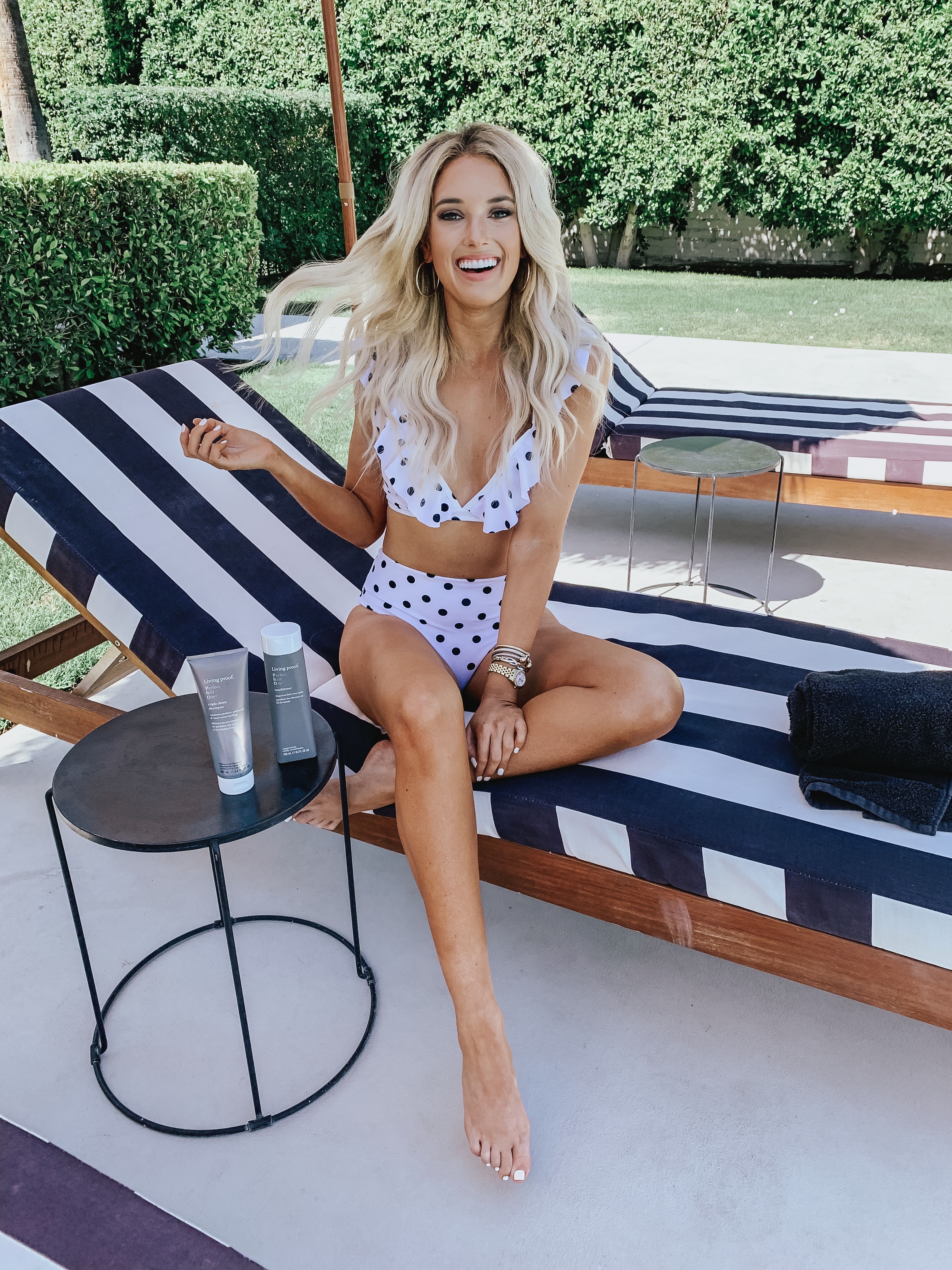 Shampoo: Living Proof | Conditioner : Living Proof
I don't know if I've mentioned this on here (I know I have on stories), but I try to only wash my hair once a week. One, because it's a hassle and takes forever to dry these extensions; and two, my hairdresser has said it's better for my hair. Needless to say, it's crucial to have a good shampoo and conditioner to make my washed last!!
My good friend, Courtney, has always raved about this Living Proof shampoo & conditioner, so I decided to give it a try. Y'all, it is GOOD and I now understand what all the hype is about!
I found the products at Ulta, which is always my go-to for all things beauty! The shampoo is called Triple Detox and that's exactly what it does. It removes product build up, absorbs excess oil, and removes metals from your hair. I absolutely love how clean and light my hair feels after washing with this shampoo.
d
The conditioner has the perfect combo of smoothing your hair, but not weighing it down. This is really hard to find in a conditioner because I feel they usually end up making my hair feel heavy & oily (which is the worst)!
I will link both of these products, as well as a few other favorites below 😘
Thank you, Ulta, for sponsoring today's post!