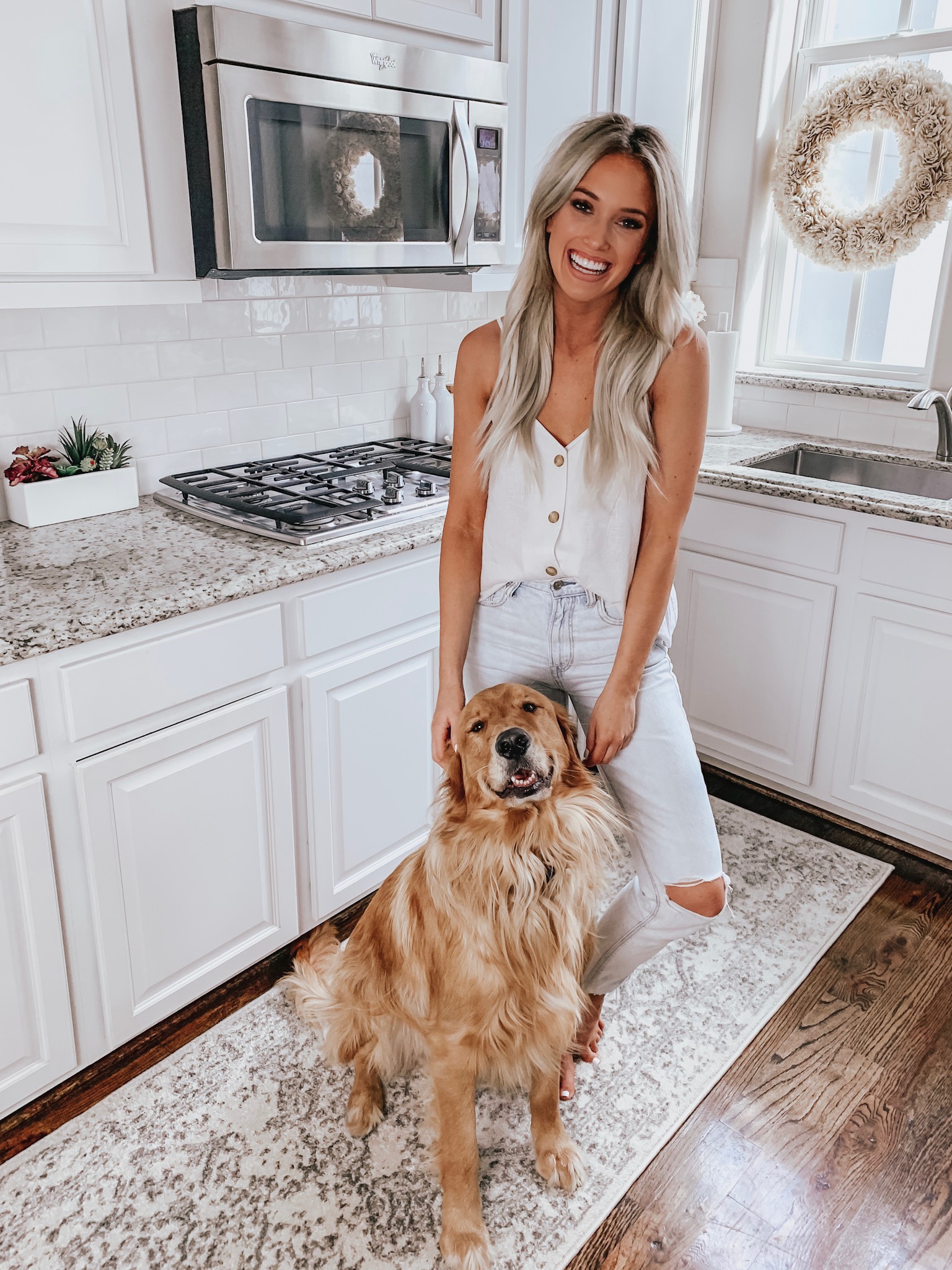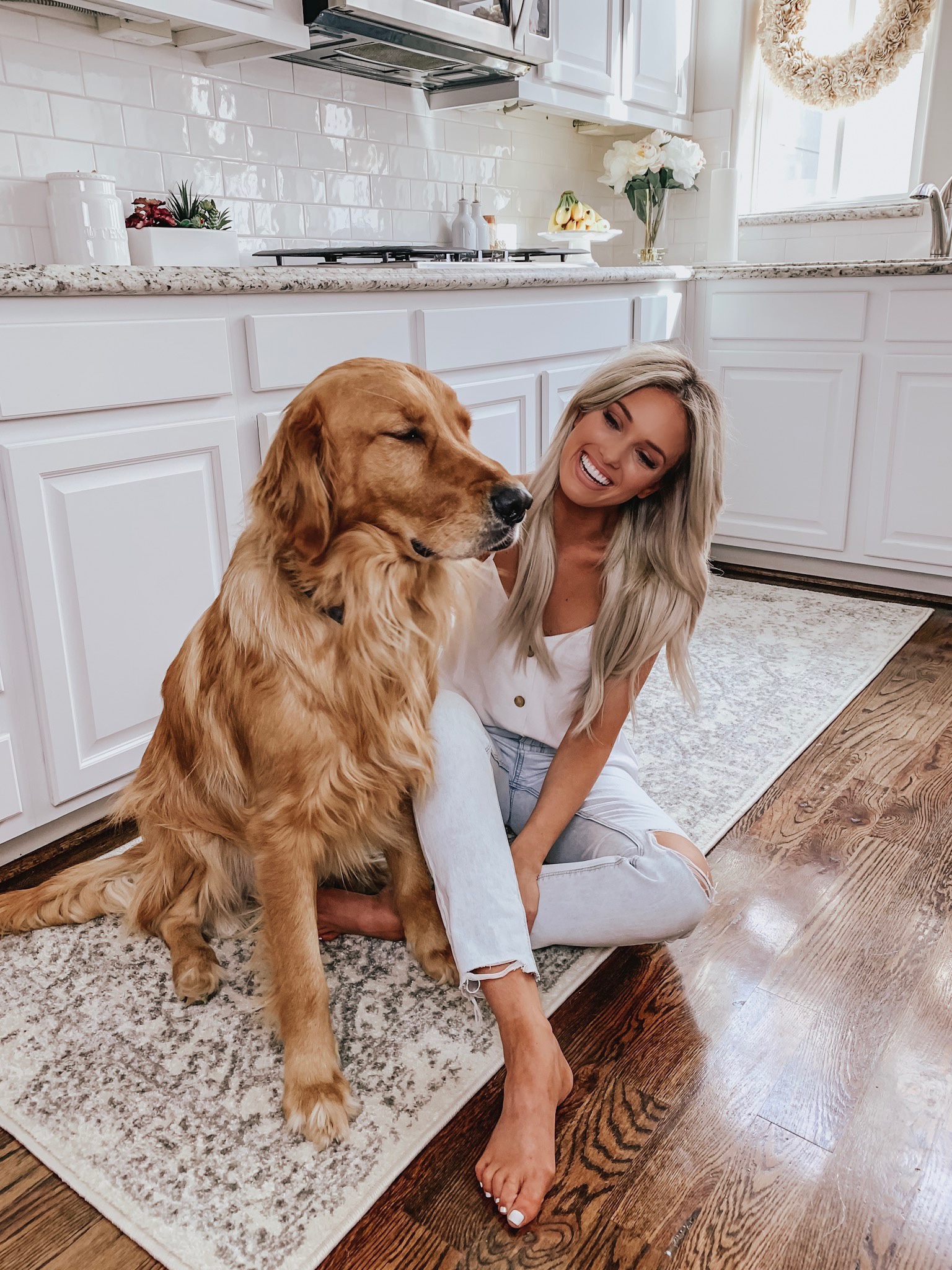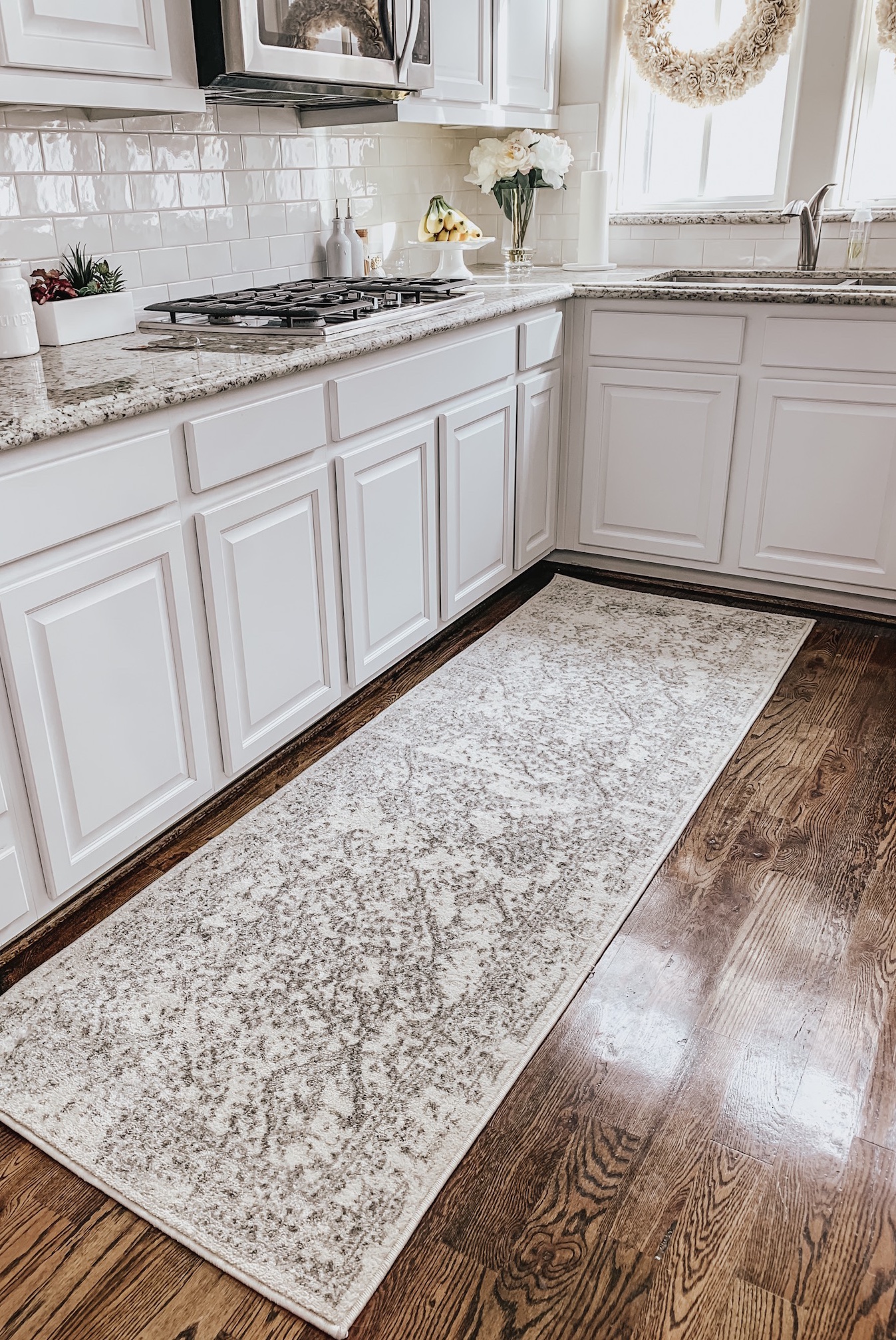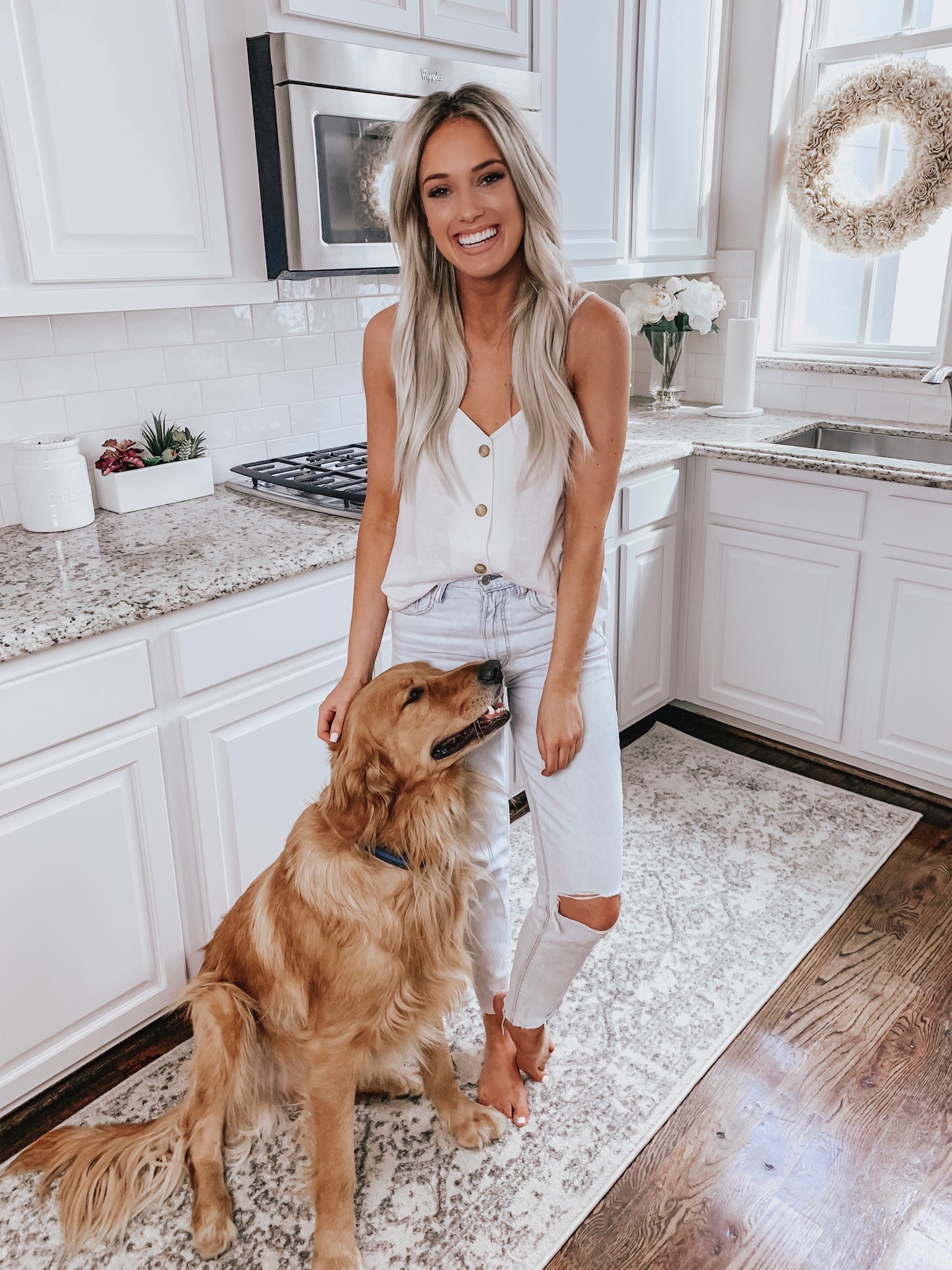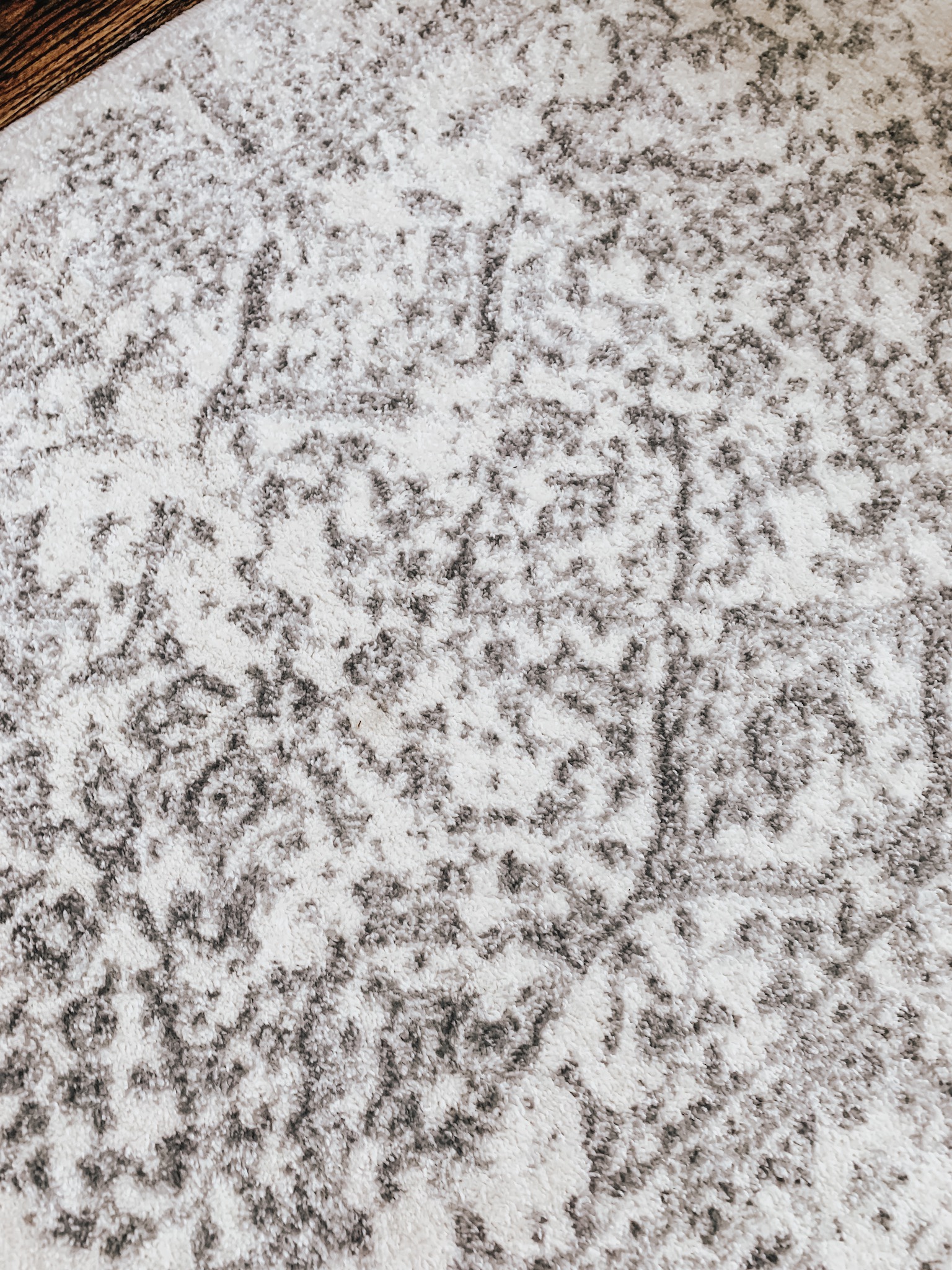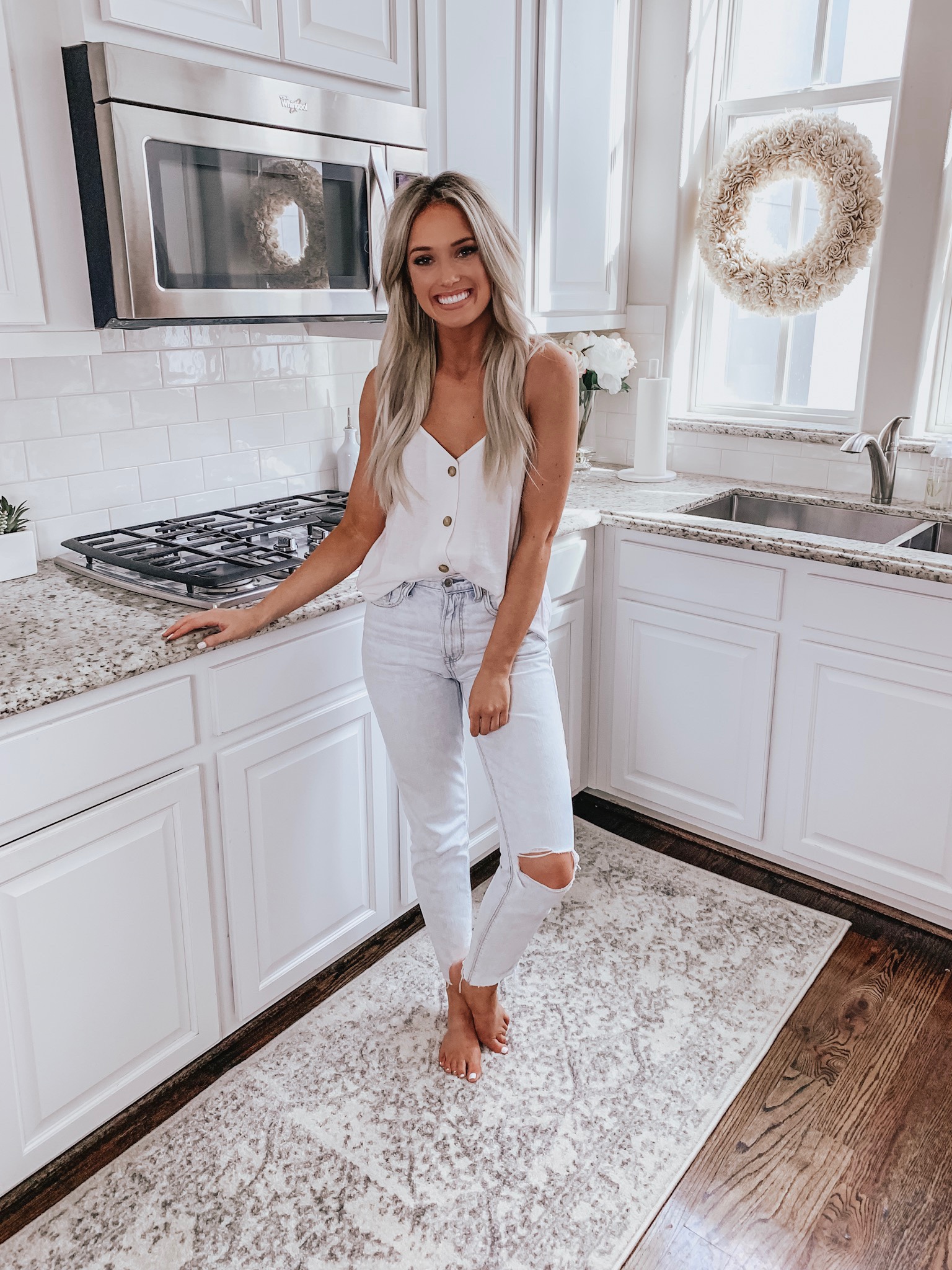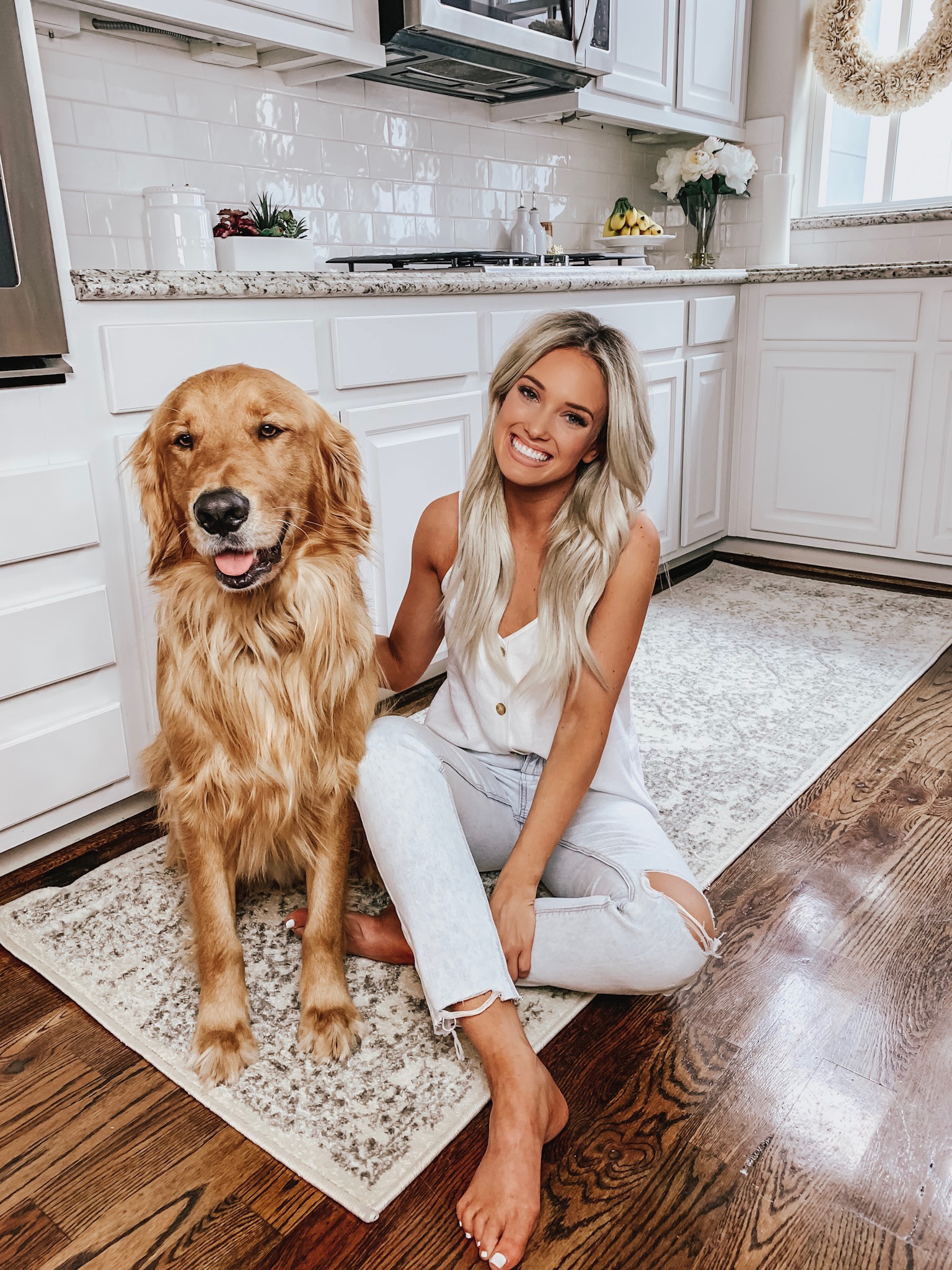 Rug:The Home Depot(also love this one)
I've been needing a runner for my kitchen for months, but hadn't found one that I loved. I am potentially moving out of this house soon, so I wanted to get something neutral enough to match any other kitchen. I also wanted to brighten up this space for spring so I wanted the colors to be light.
I found a HUGE selection of rugs at The Home Depot, and was so surprised at the huge selection and  great price points they offer! Y'all, this rug was less than $60!! I ordered it online, so I didn't know how the quality would be (since the price was so low.) When it came in the mail, I was so happy with the quality because it honestly feels the same as some of the rugs I spent over $1,000 on! With a *potential* upcoming move, I'm so excited that The Home Depot has every room covered at amazing prices!
I have linked a few other great runners (all under $100), but if you're looking for any other size rug, just click the "View All" button and there are TONS of options. All of the details are linked  😘
Thank you Home Depot for sponsoring this post!