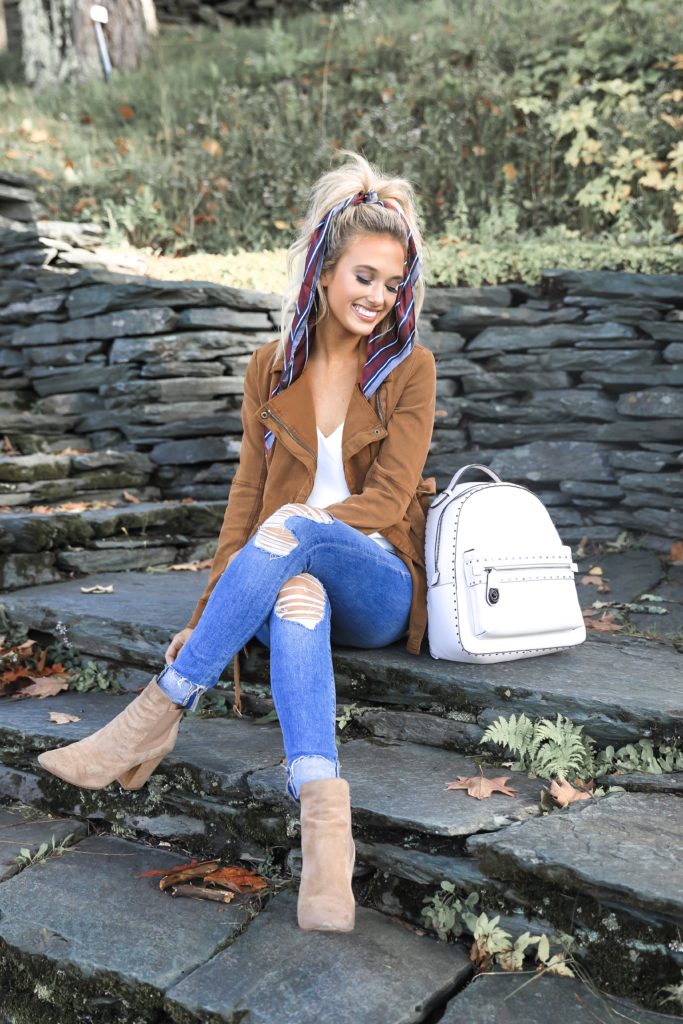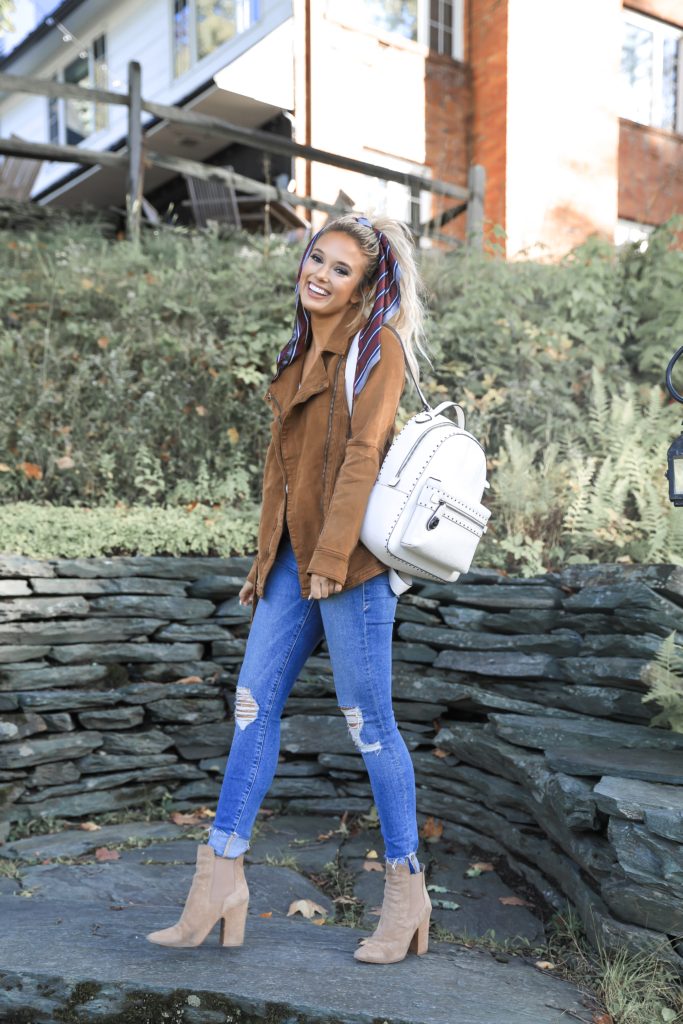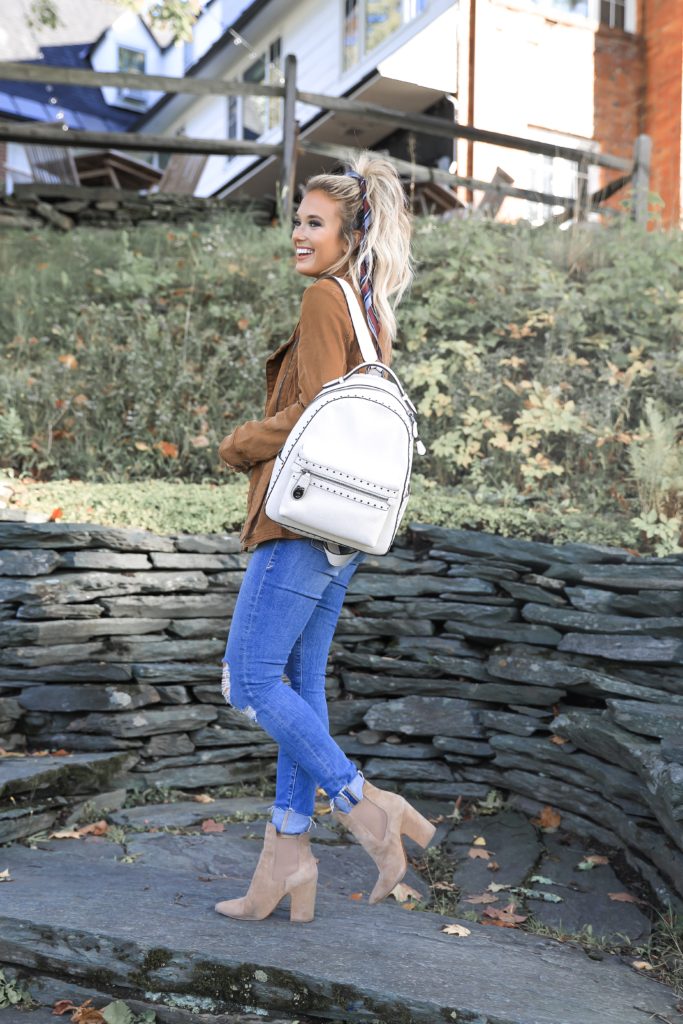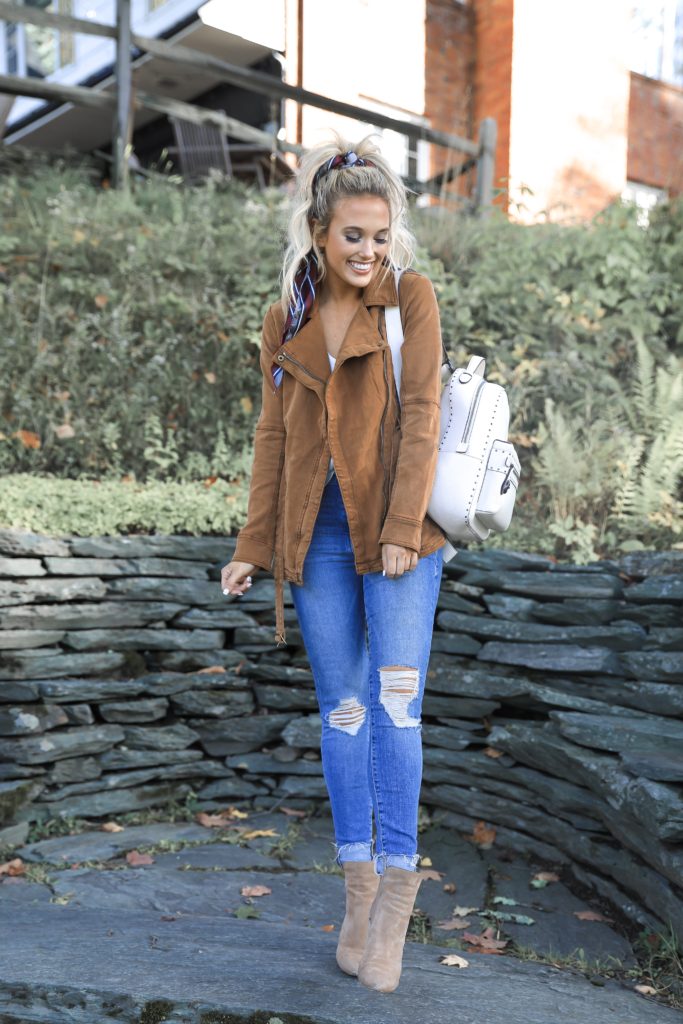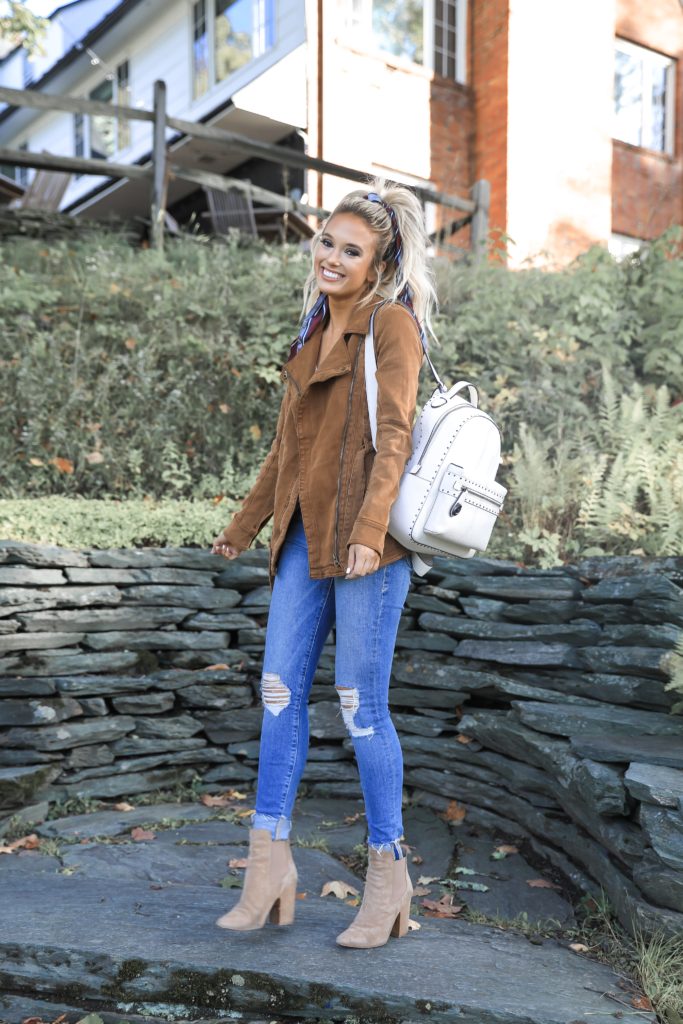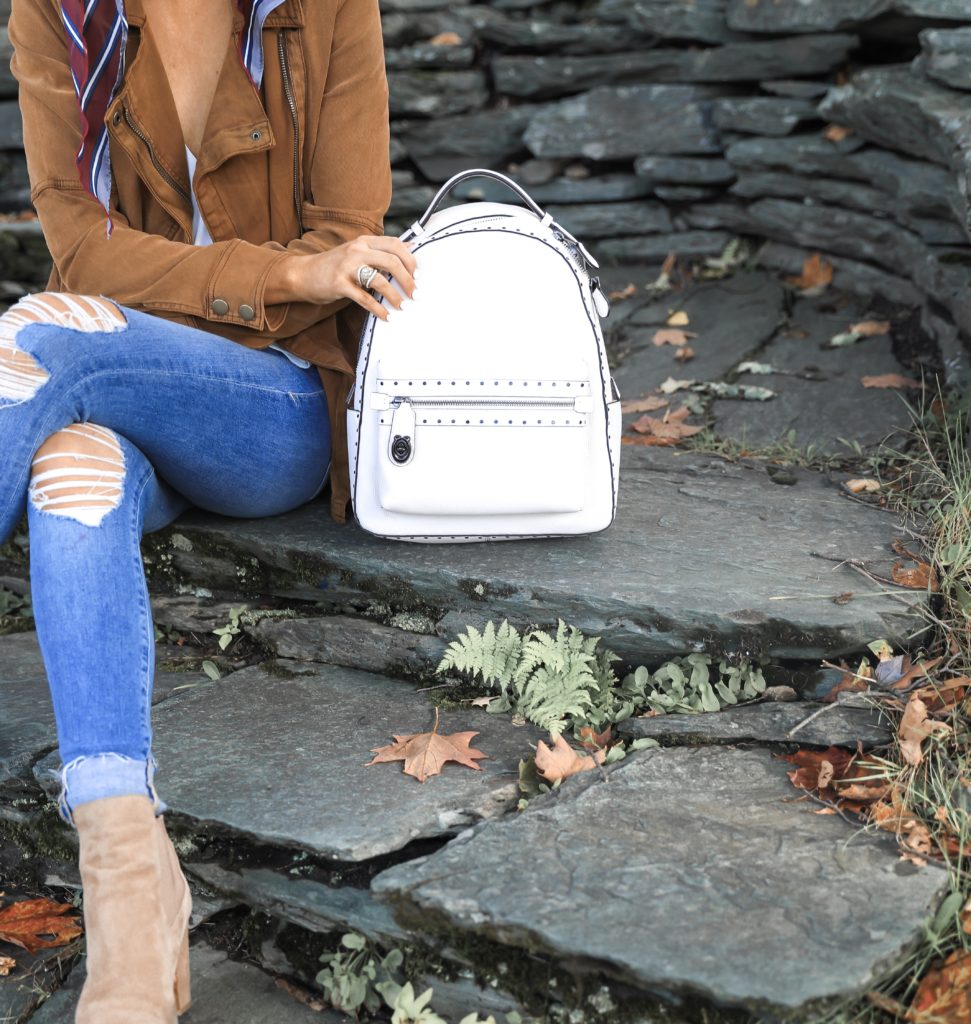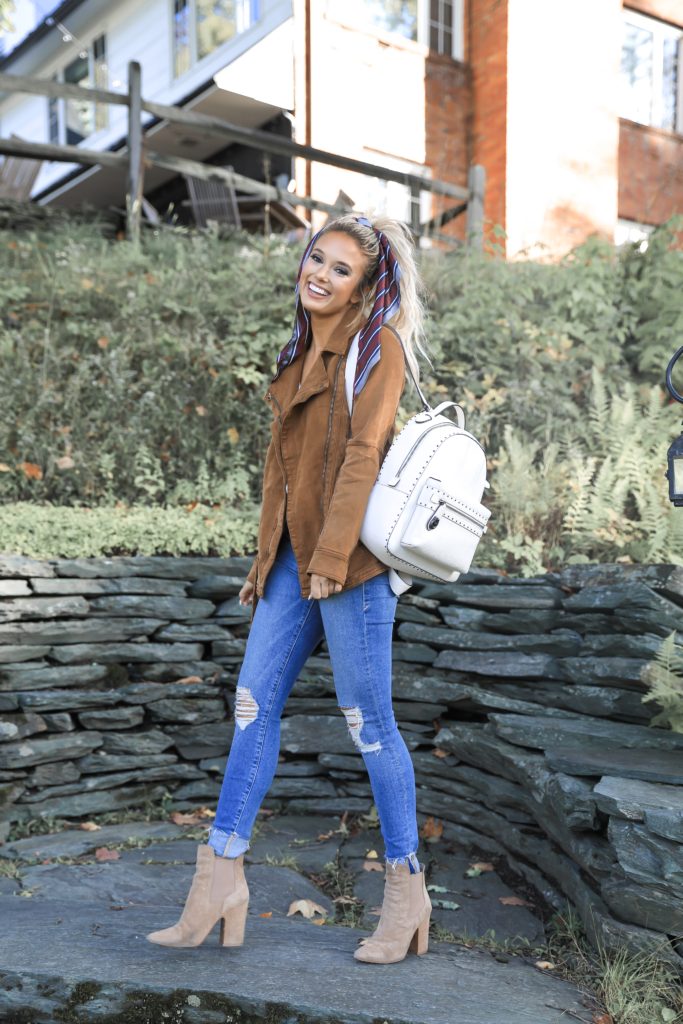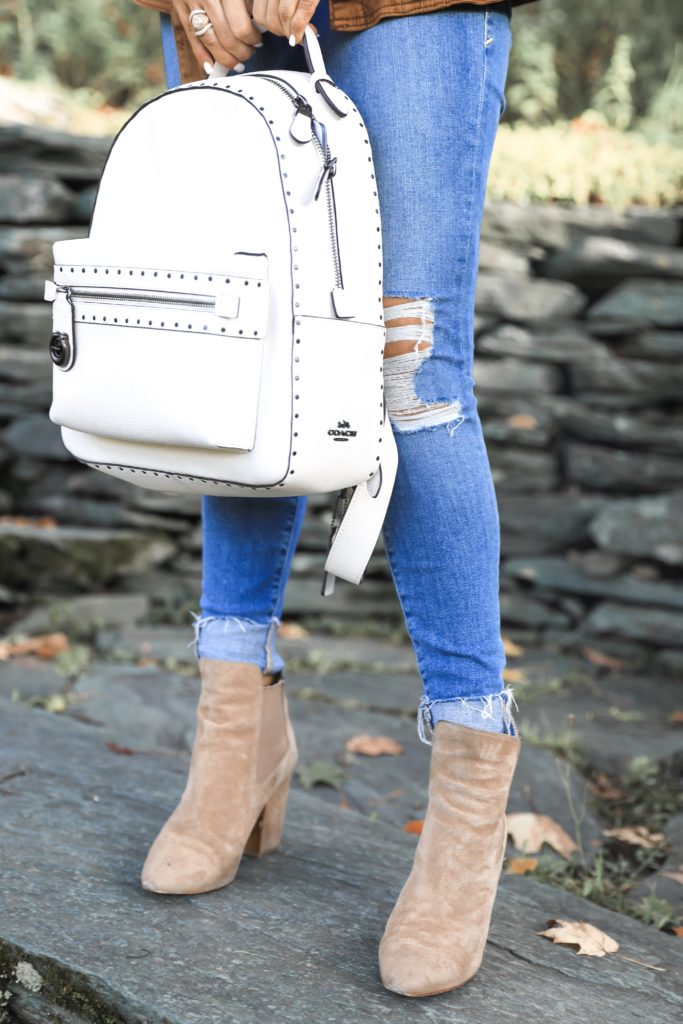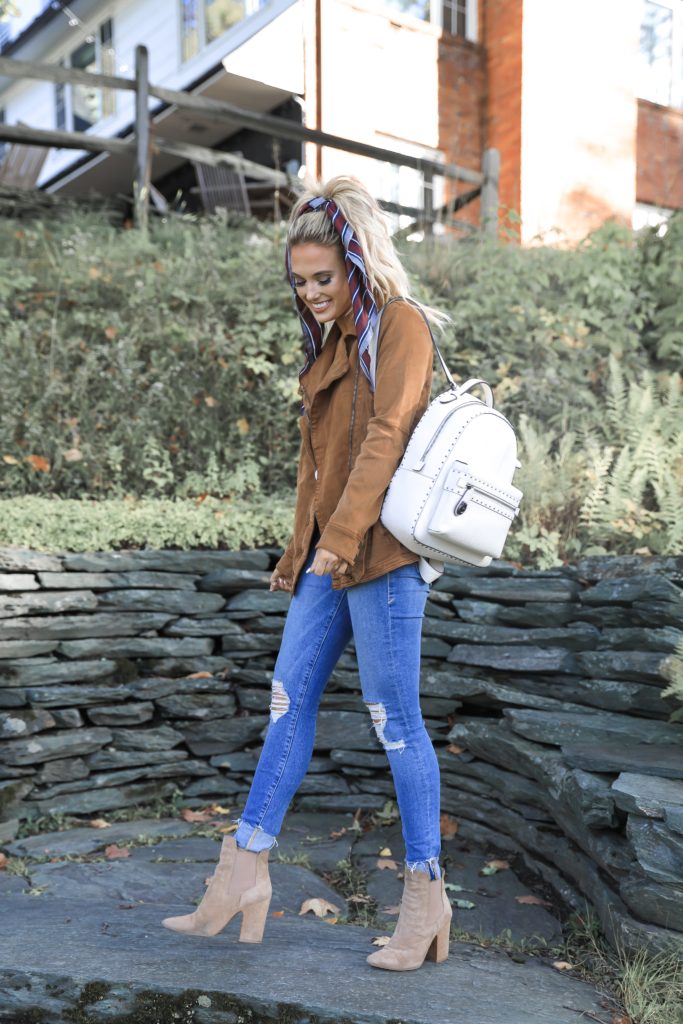 Backpack: Coach 
If you've been following along for a while, you know that I absolutely LOVE finding great deals on eBay, and have since high school! I've told y'all about finding great Lululemon on eBay, great fashion finds, and now today I wanted to talk about designer handbags. Buying new bags is always so much fun, but spending a fortune is NOT. I have a ton of girlfriends who get their designer bags from eBay, so I decided to give it a try! If you're the type of girl who loves discounts, but doesn't want a used bag, 80% of eBay's products are actually brand new, so there are TONS of options ??!
I really wanted a new bag for traveling, but didn't want another tote, so I decided to get a backpack! I thought it would be much easier going through the airport hands-free, since rolling around luggage is already a hassle. I found a Coach backpack on eBay for under $150 (when they retail for around $400) so I was sold immediately! It was brand new, with tags and came in perfect condition. I brought it to Vermont with me this week and have been carrying it everywhere 'cause it fits all my junk lol!
If you have any questions about eBay, please feel free to always reach out!!
**Thank you eBay for sponsoring this post!