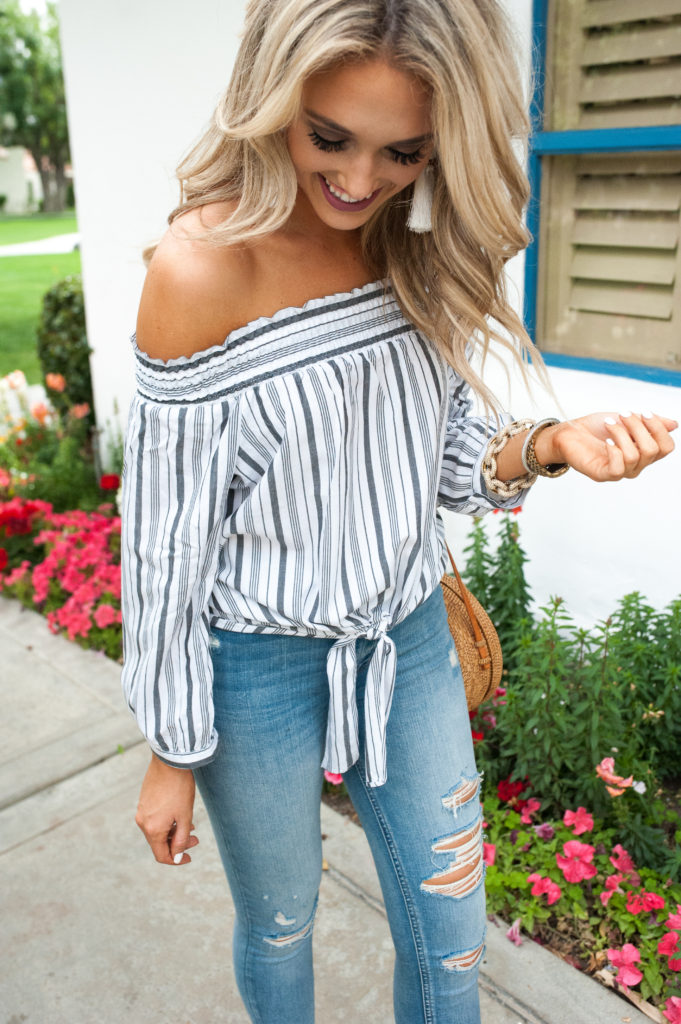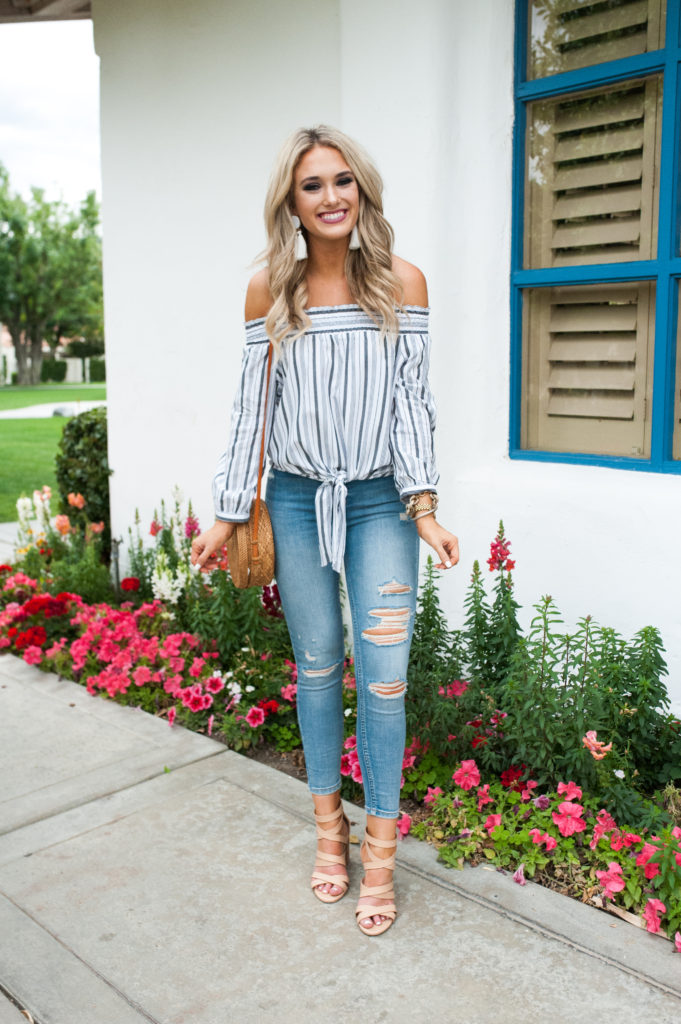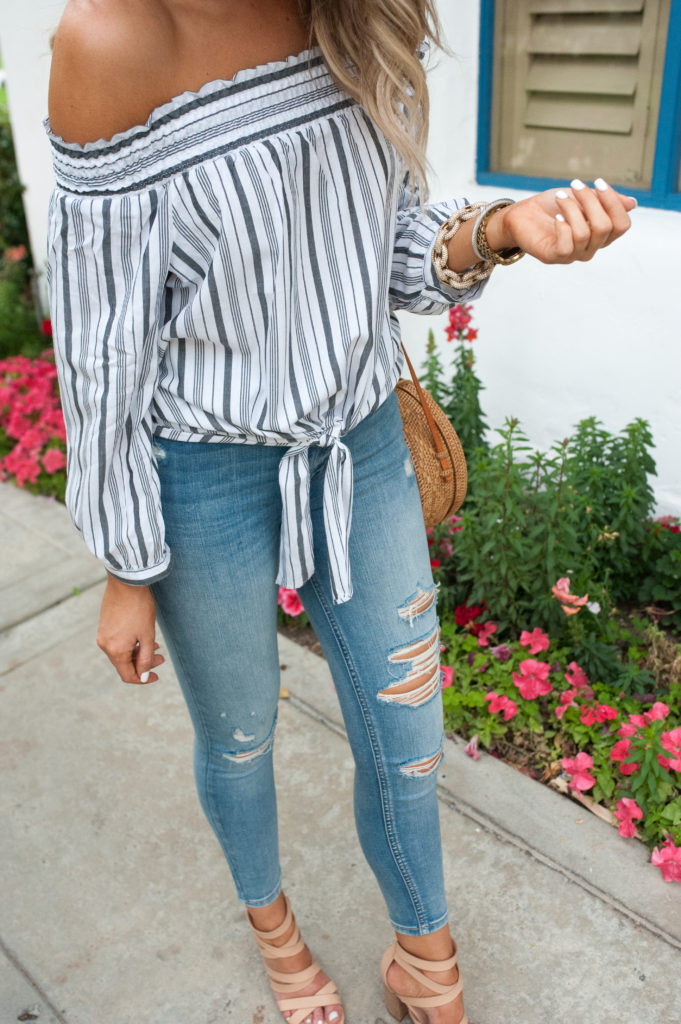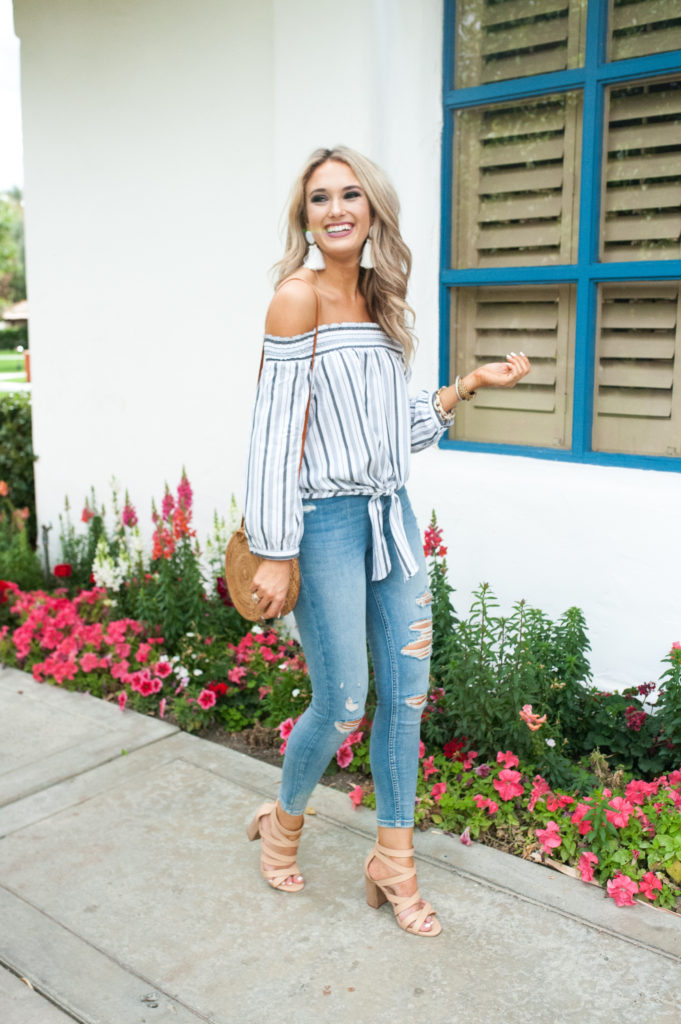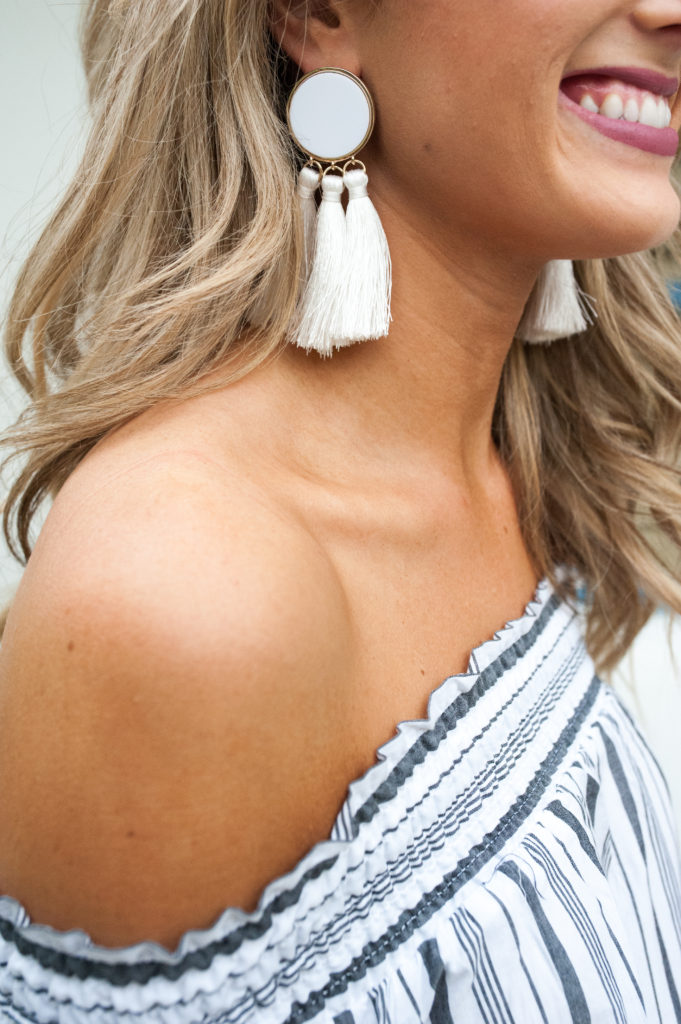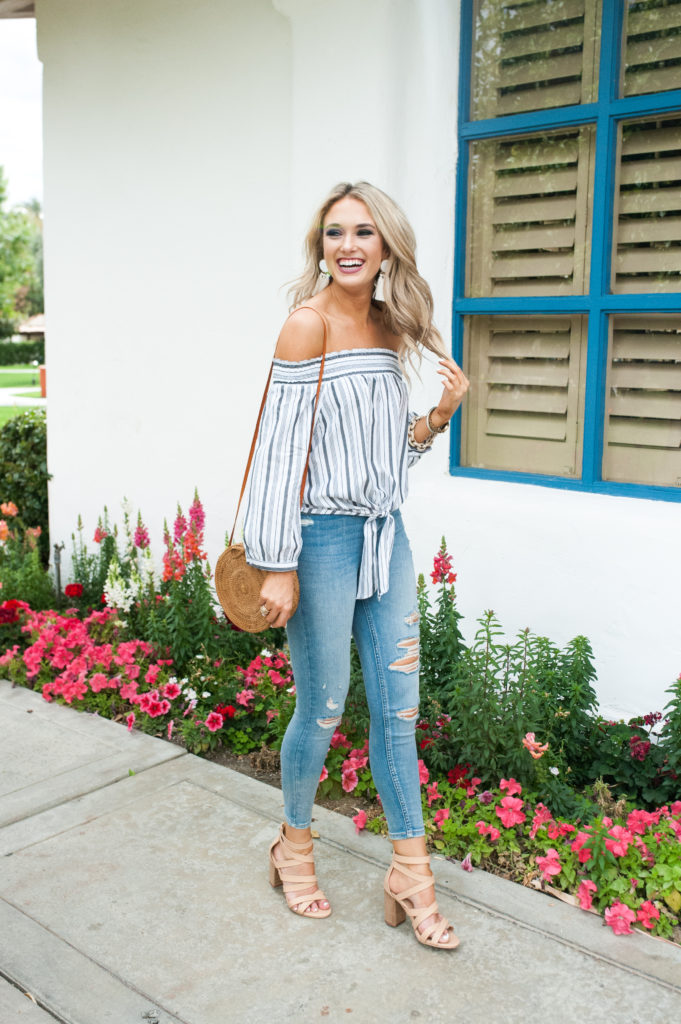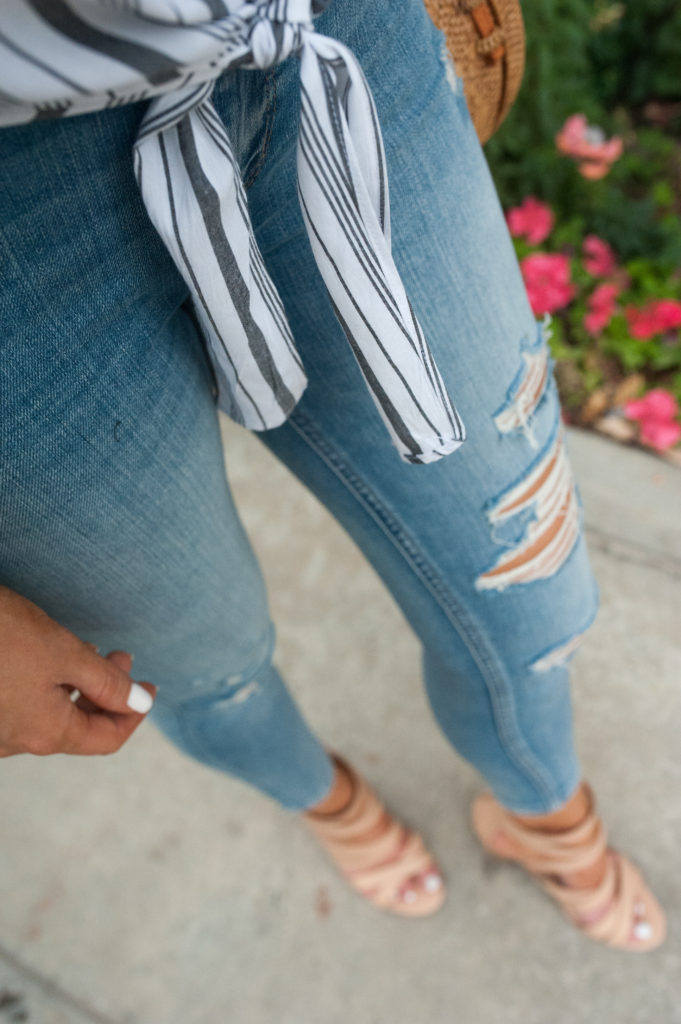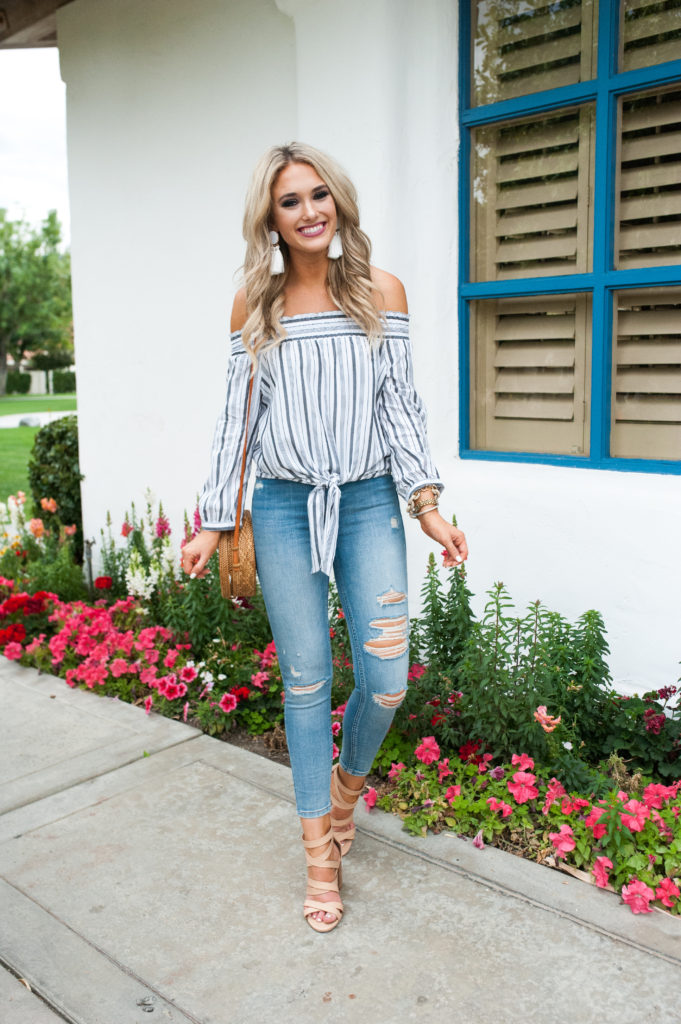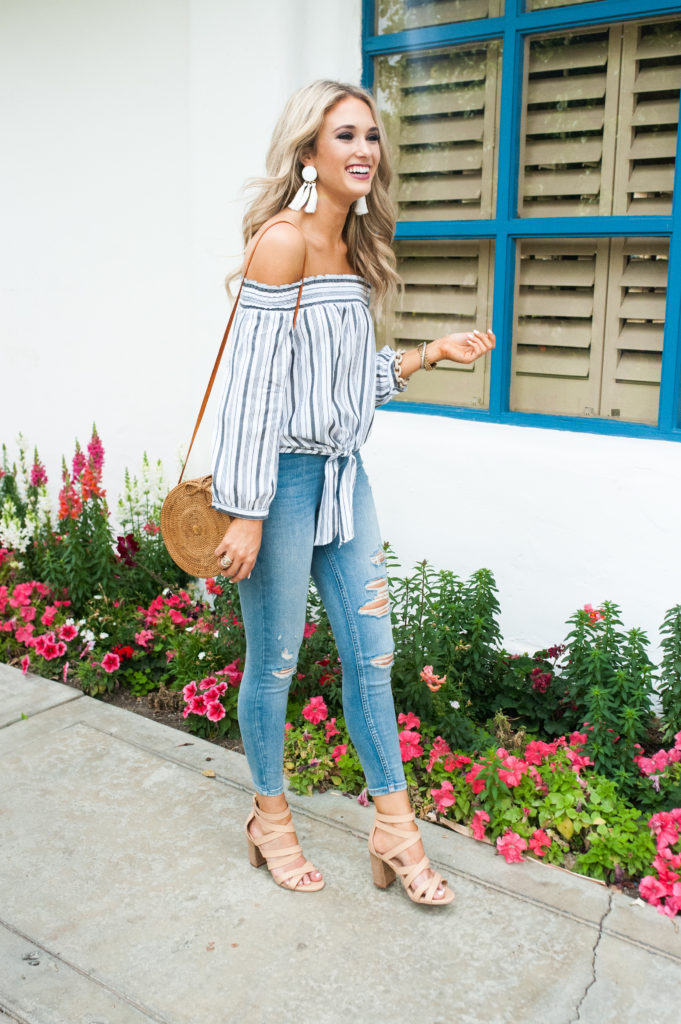 Top: Dynamite | Jeans: Dynamite | Shoes: Dynamite | Earrings: Dynamite
Hi friends!! So I feel like I need to start this post by saying you can get my entire outfit (top, jeans, shoes, and earrings) for under $175!! Holy moly, what a deal! Last week, I shared the cutest floral blazer from Dynamite, which y'all loved, so I wanted to share another look from them today. As I mentioned previously, Dynamite has so many great styles for Spring that are very affordable so it's a great spot to stock up! I feel like it's pretty rare to find a good pair of jeans for under $100, but I'm obsessed with these and they're under $60!
I wore this look to dinner in Palm Springs last night, and I can't wait to tell y'all about the trip (stay tuned for a full blog post)! Unfortunately we leave today and I am so NOT ready to go home! This place is absolutely gorgeous and the weather is phenomenal so I'm not ready to go back to Texas. I am excited to get back to a schedule and working out (because I have eaten SO bad here), but I'm not excited for the humidity and bipolar weather Houston has been having lately.
I hope everyone has a great weekend! Don't forget to wear green on Saturday so you don't get pinched (;
Thank you so much Dynamite Clothing for sponsoring this post!!