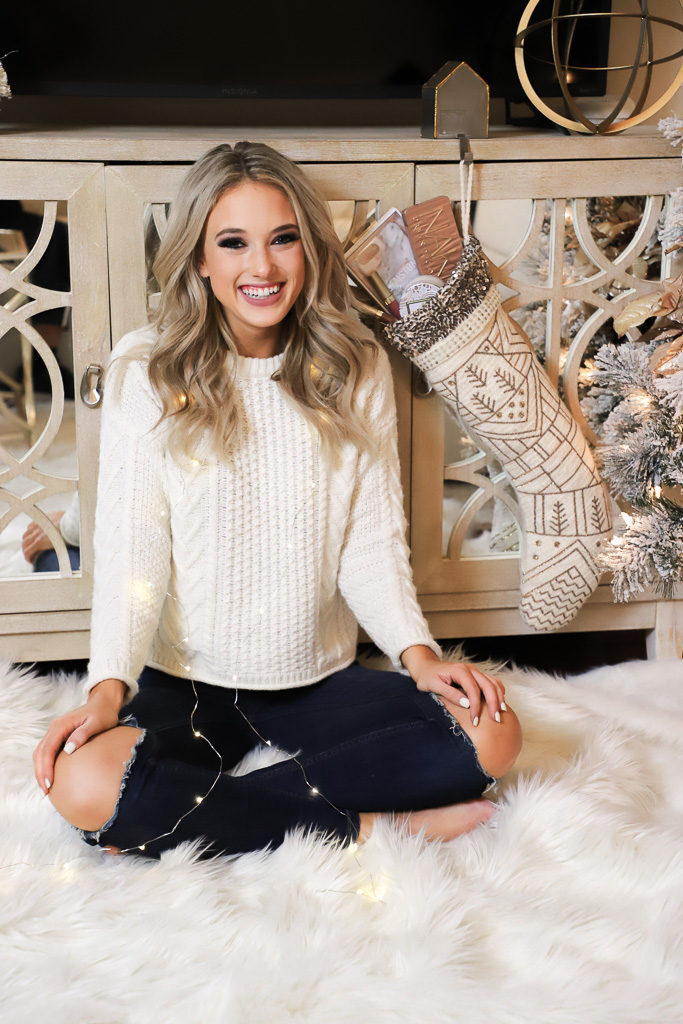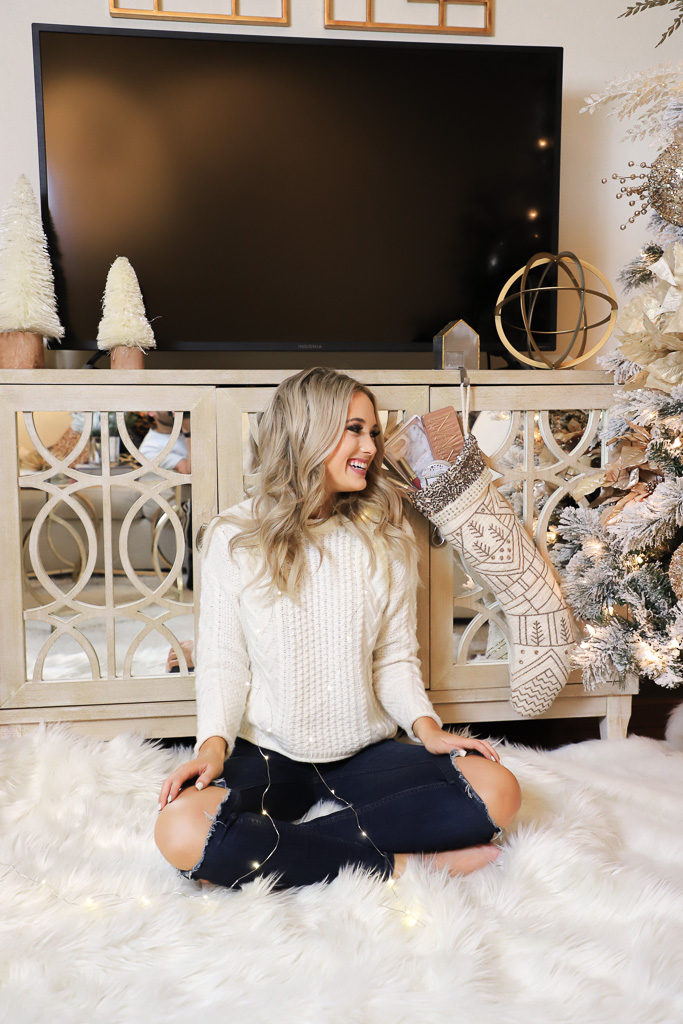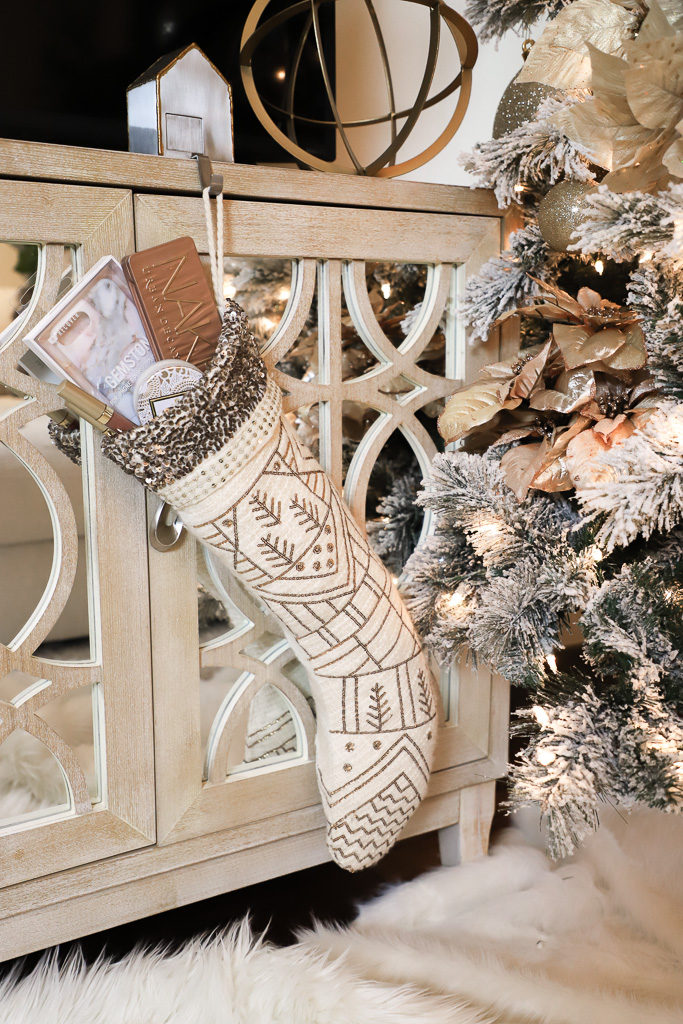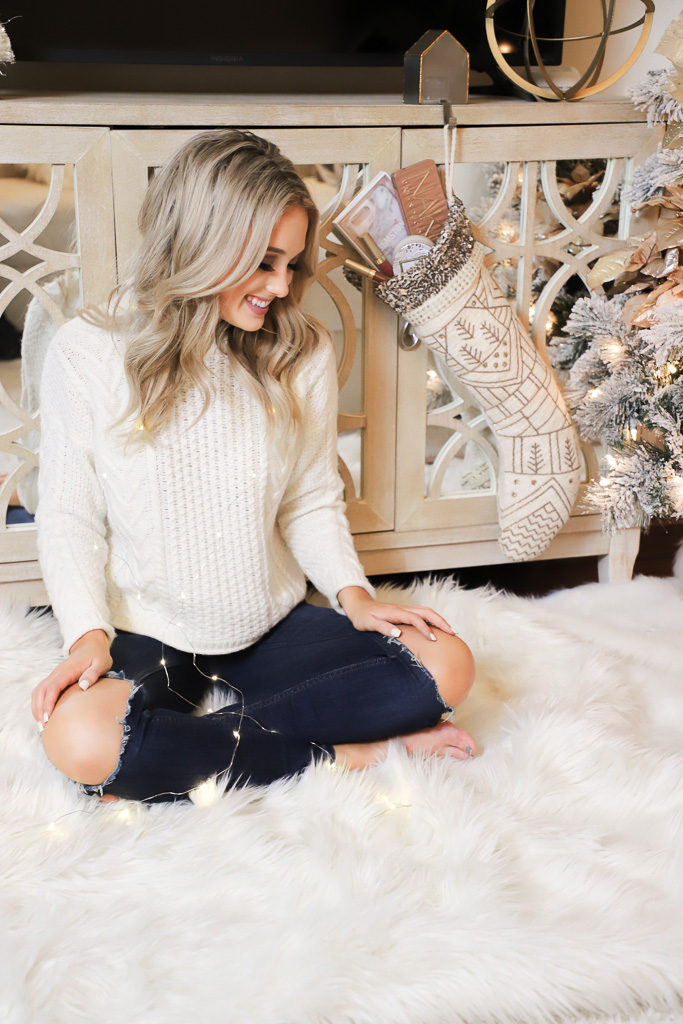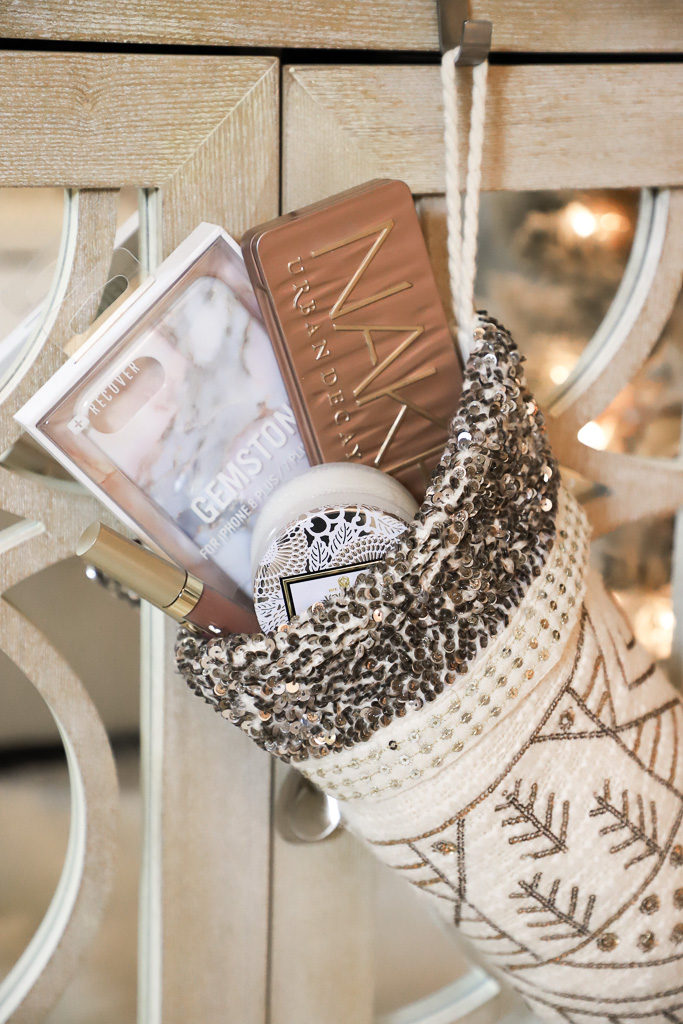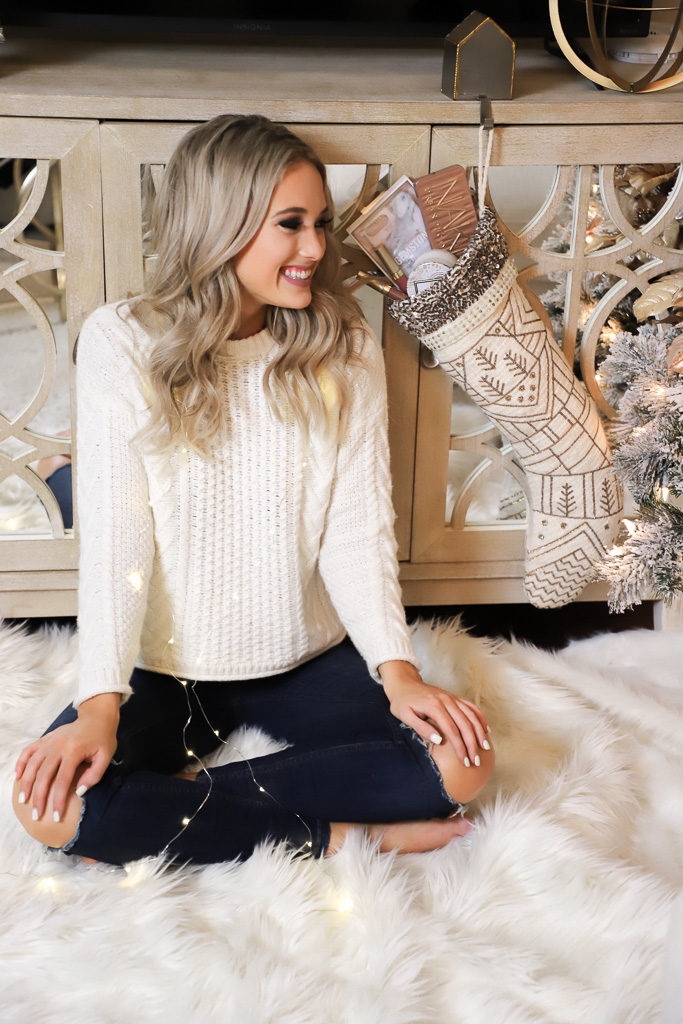 Sweater: Madewell | Jeans: Free People | Fur Throw Blanket: Nordstrom |
To be honest, opening stockings is one of my favorite parts about Christmas morning! My mom (I mean Santa) has always gone above and beyond with our stockings, so it's always so much fun to open them! The older I get, the more I realize how much work she puts into Christmas every year, which I am SO thankful for. I just hope I can do as good of a job as her some day when I'm a mom!
If you're doing some last minute shopping (where are all my procrastinators at?!), I'm sharing some stocking stuffer ideas from Nordstrom. I'm not gonna lie, I'm only half way done with my Christmas shopping, so it's gonna be a busy couple days for me! If you are shopping online, you'll need to place your order TODAY to get it here by Christmas Eve. As I mentioned in my previous post, they also offer in-store pick up if you want to get your items today. Happy shopping, y'all!