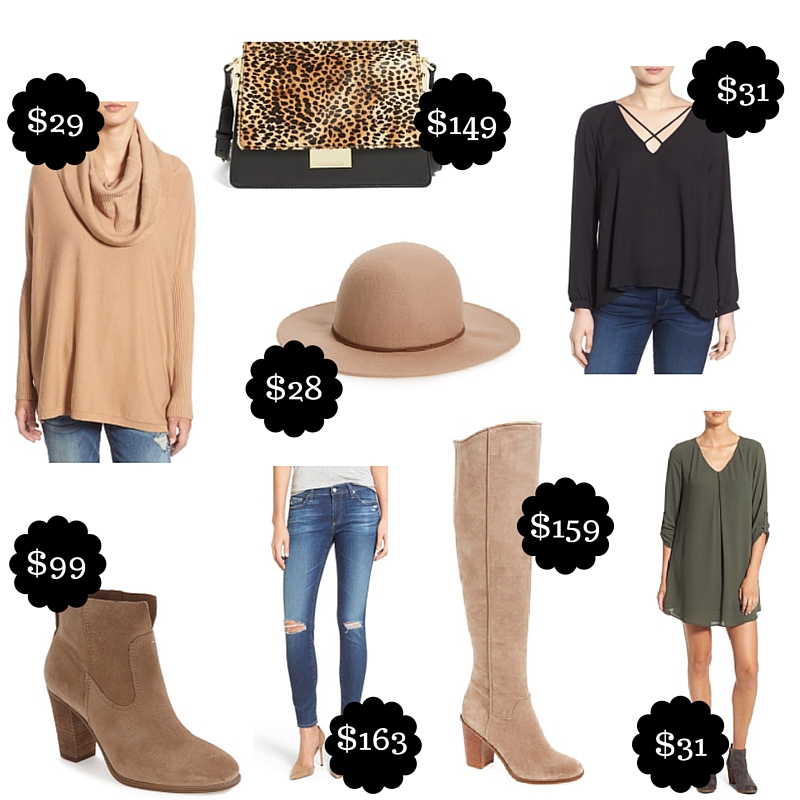 Cowl Neck Sweater | Leopard Purse |Wool Hat | Black Top | Booties | Jeans | Over-the-Knee Boots | Olive Dress
IT'S HERE, IT'S HERE, IT'S FINALLY HERE!!! The Nordstrom Anniversary sale is the absolute BEST sale of the year! Let's be honest, usually sale items are the leftovers that nobody really wanted. Well, not this one! These are some of the hottest fall items for prices that you just can't beat!
When shopping this sale, I really try to purchase items that are fall staples. All the items above are pieces that you will wear ALL the time in fall/winter.
Now, if you aren't a Nordstrom debit/credit card holder, you can still look at all the items so that you can plan ahead for what you will purchase when the sale goes public!
Happy shopping, friends!