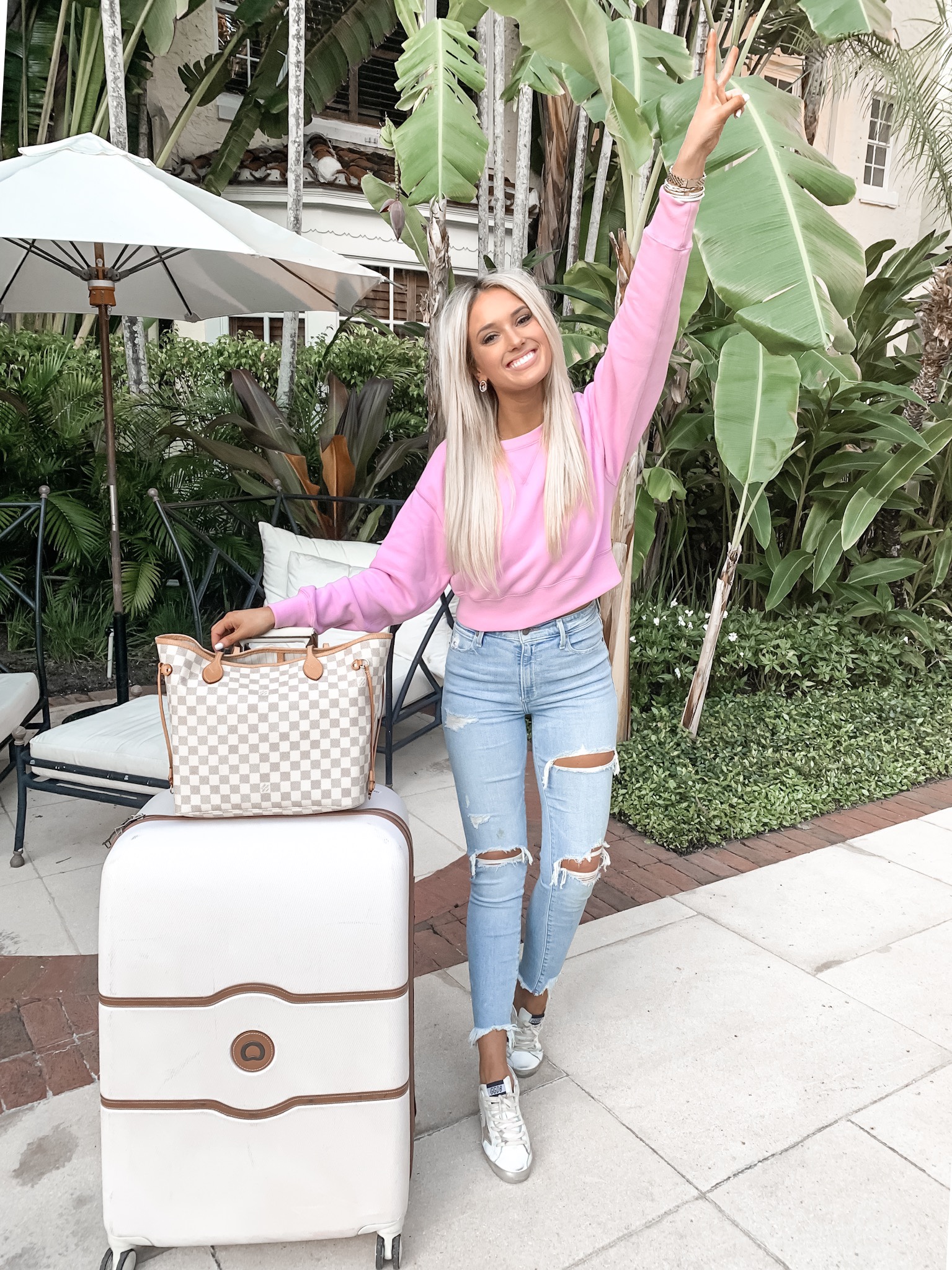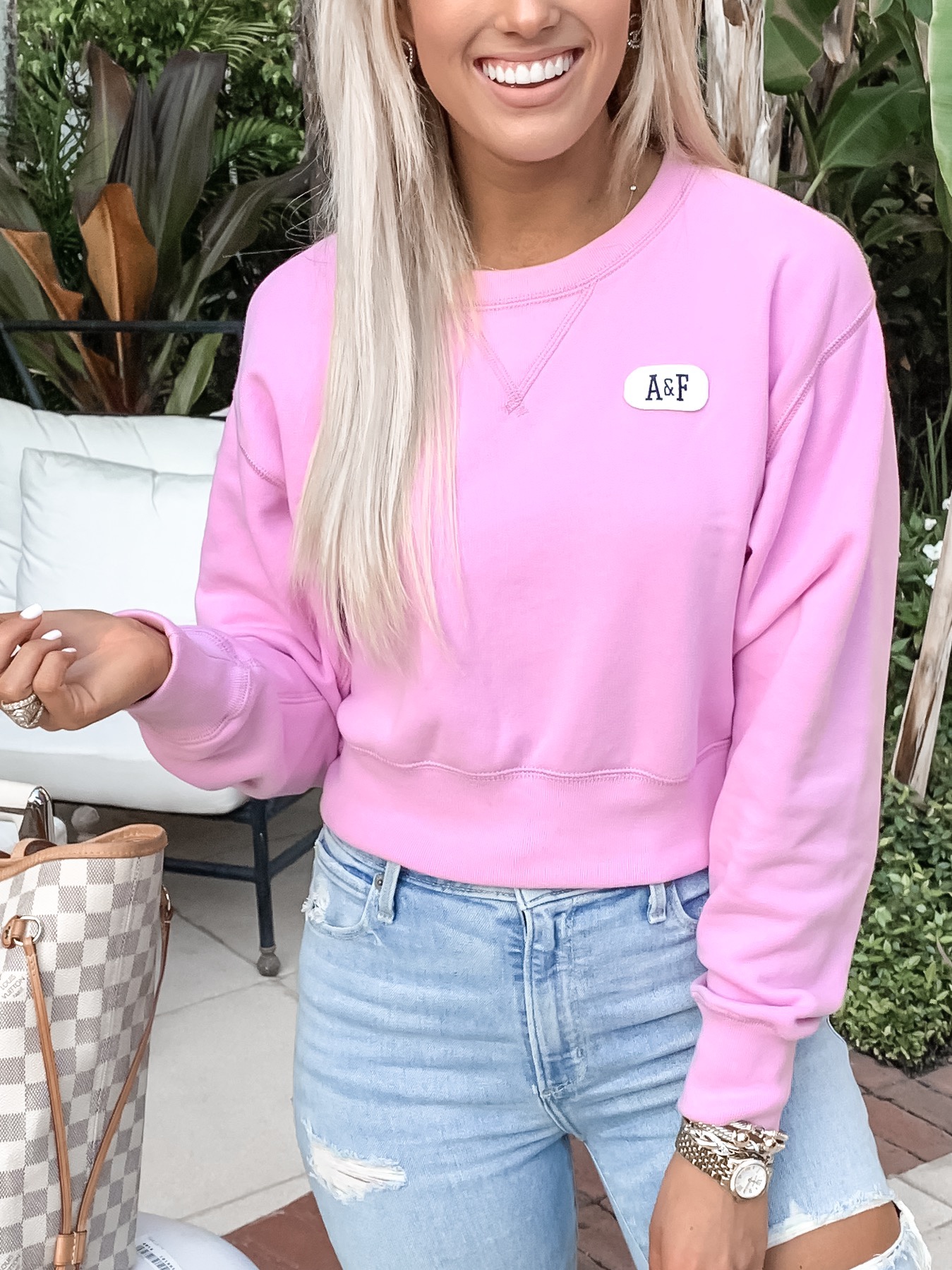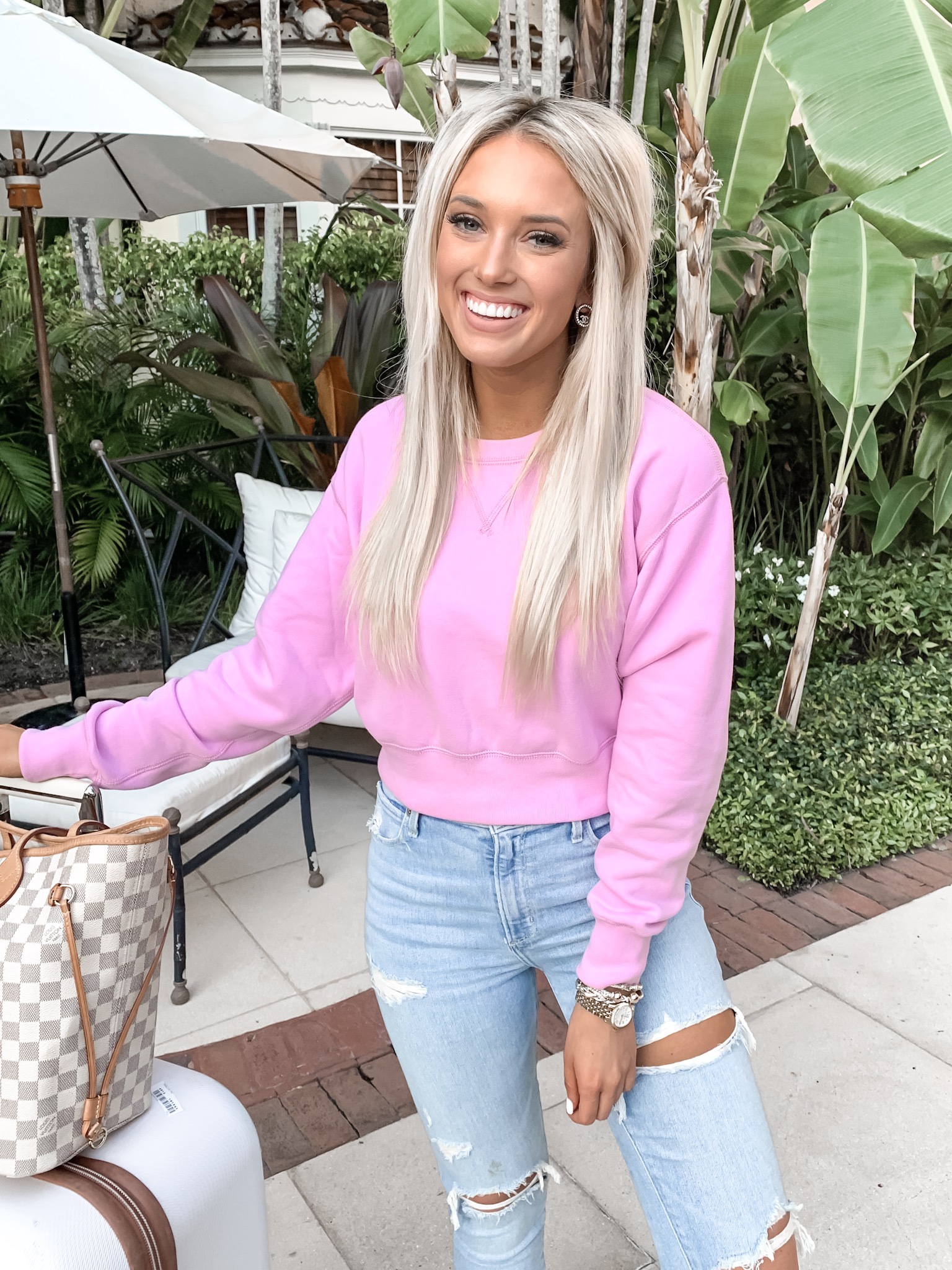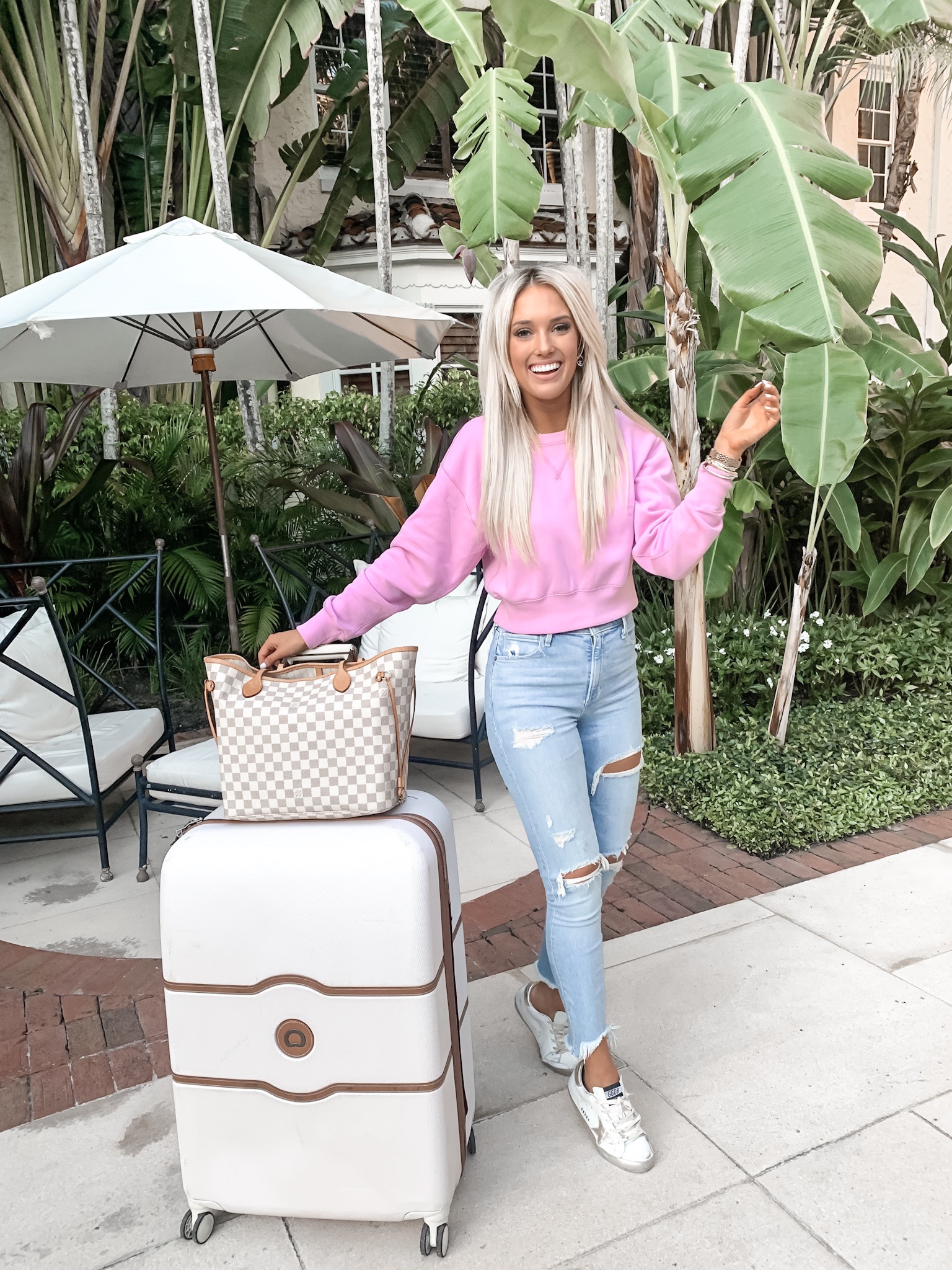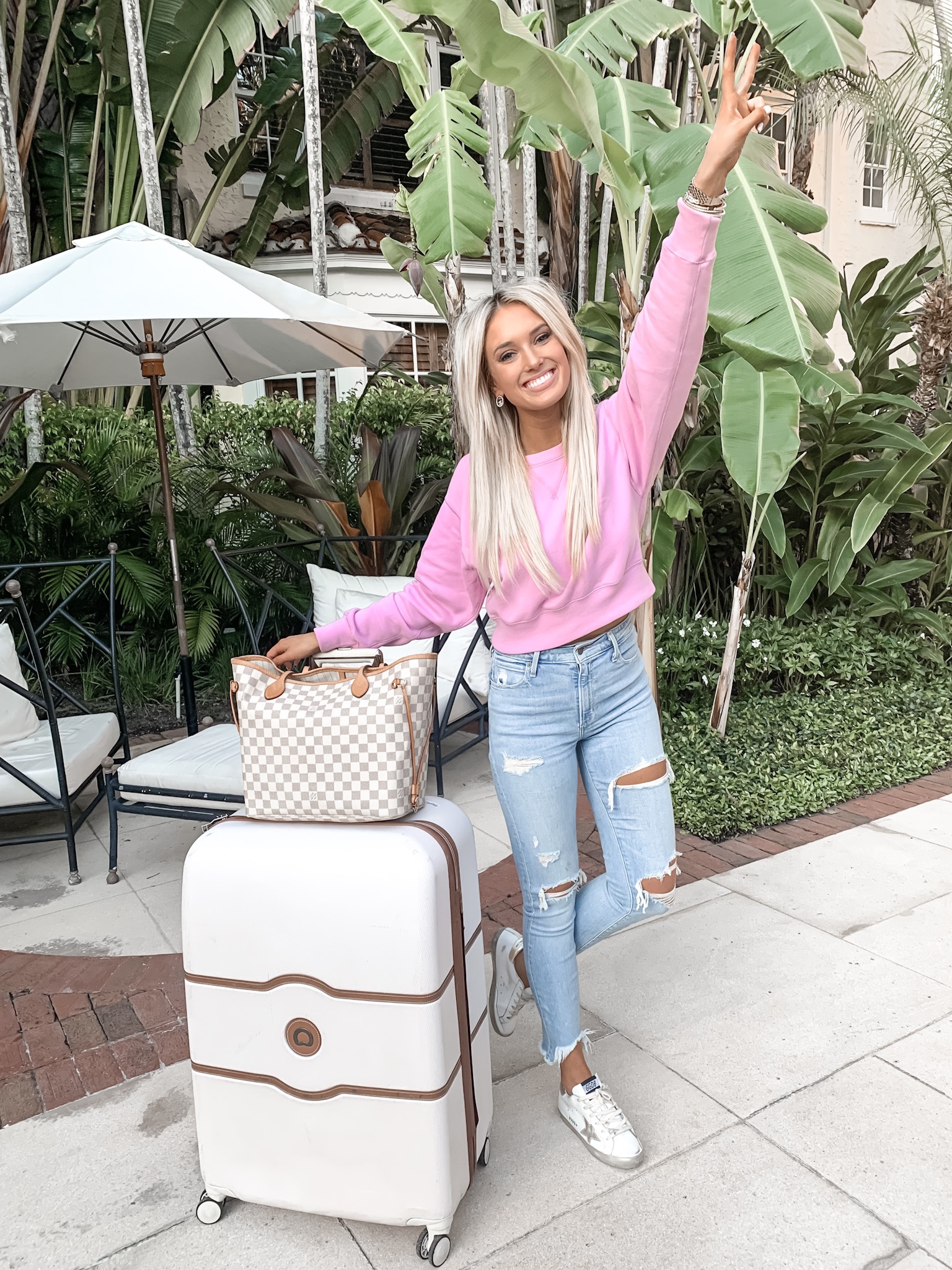 Sweater: Abercrombie (also love this one) | Jeans: Abercrombie
We made it to Palm Beach today!! But unfortunately my bag didn't make it on the plane 😭 This has never happened to me, so it was bound to happen eventually!
I have to say, if I'm stuck with one outfit, I'm sure glad it's this one! I wore this to travel today because the sweatshirt is SO soft & comfy. Both my sweatshirt and jeans (which are on sale) are from Abercrombie! It's so funny 'cause this was my absolute FAVORITE store as a kid, and I love how the brand has grown up with us! I have found so many great pieces there lately at affordable prices. I actually bought the cutest cover up for this trip!
I will link all outfit details below 😘 I hope y'all have a great weekend!
Thank you Abercrombie for sponsoring this post!
Shop the Post