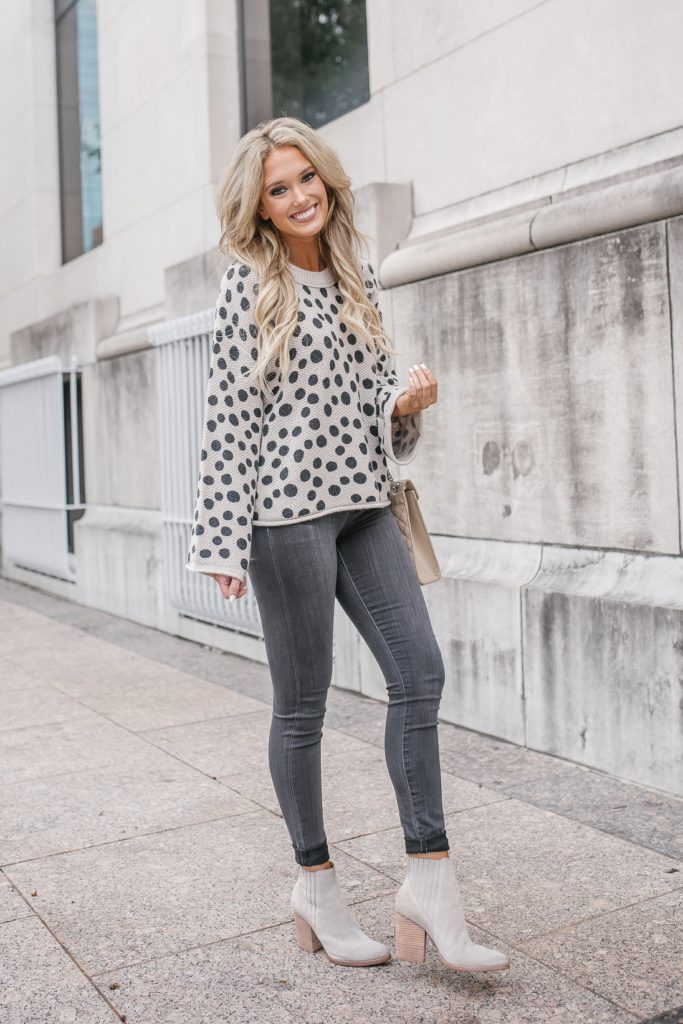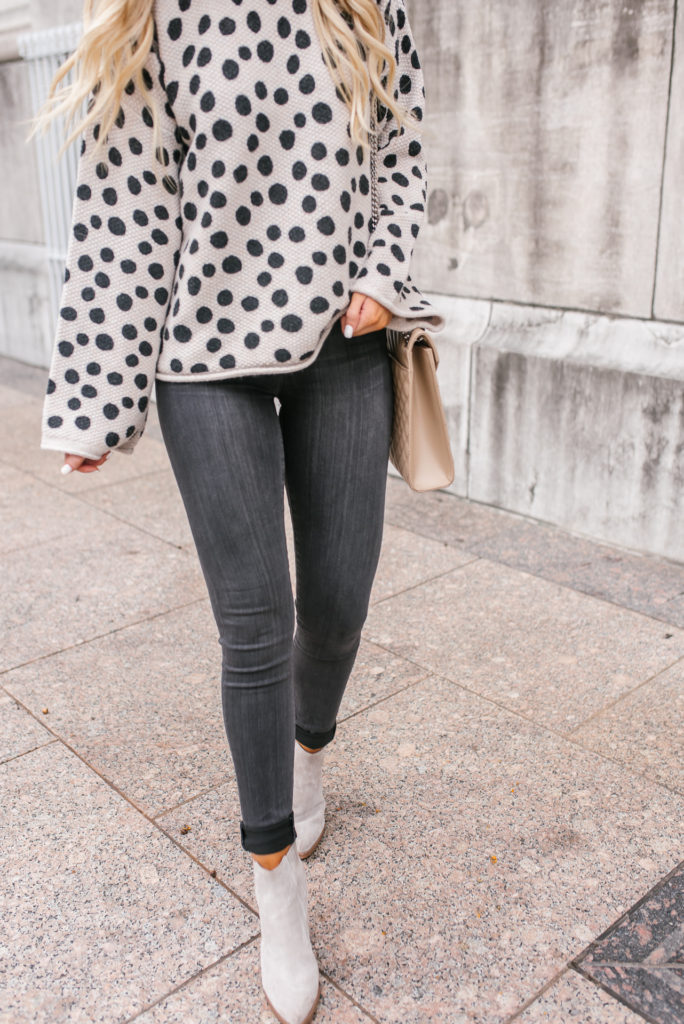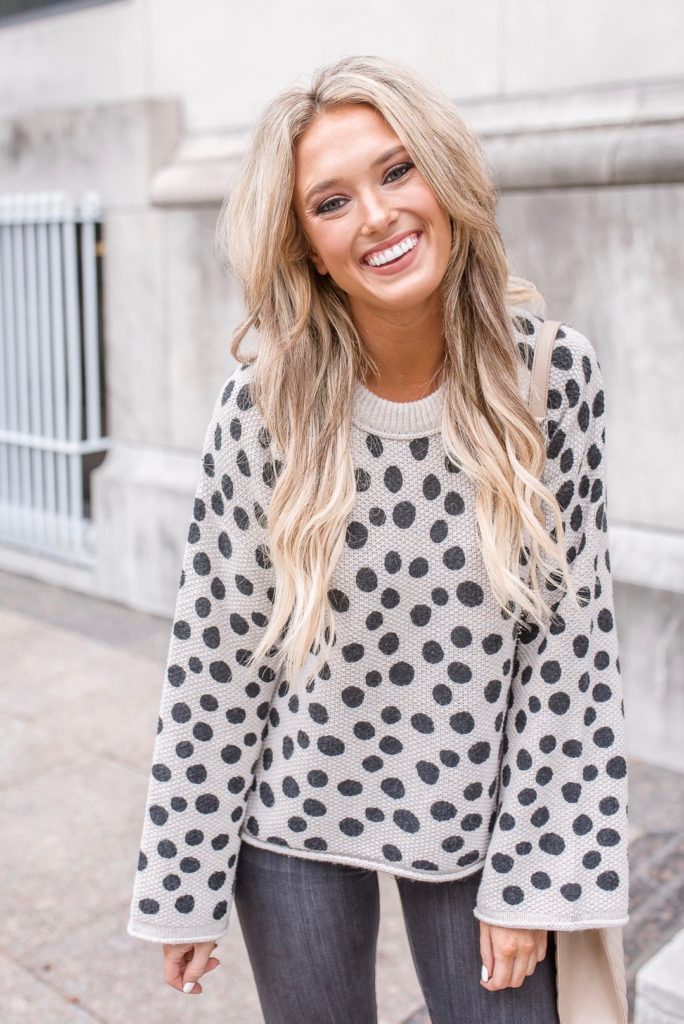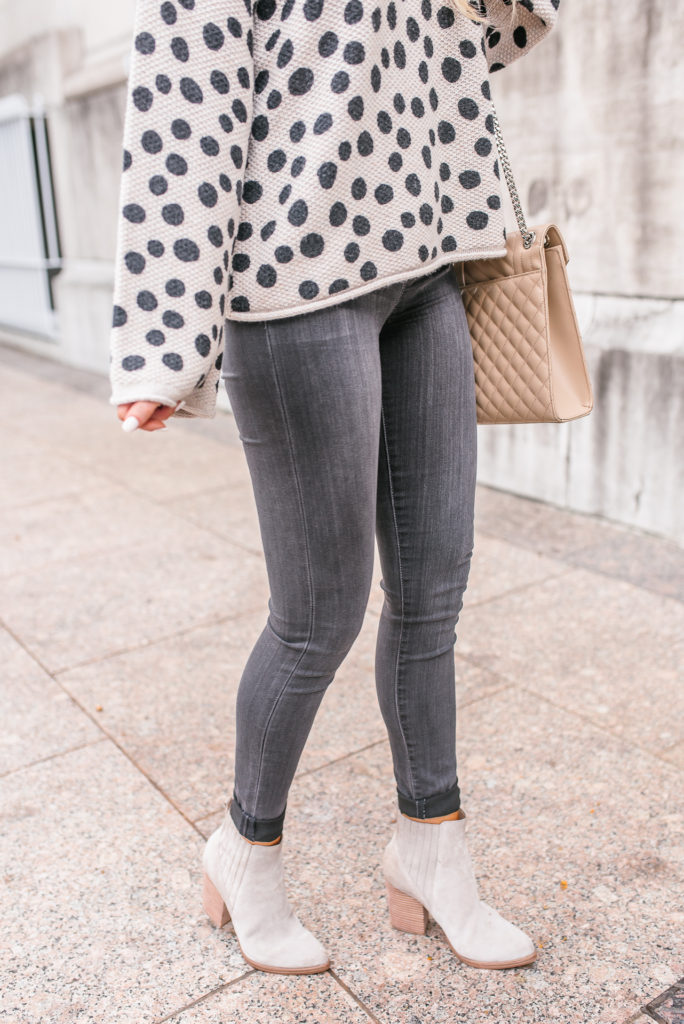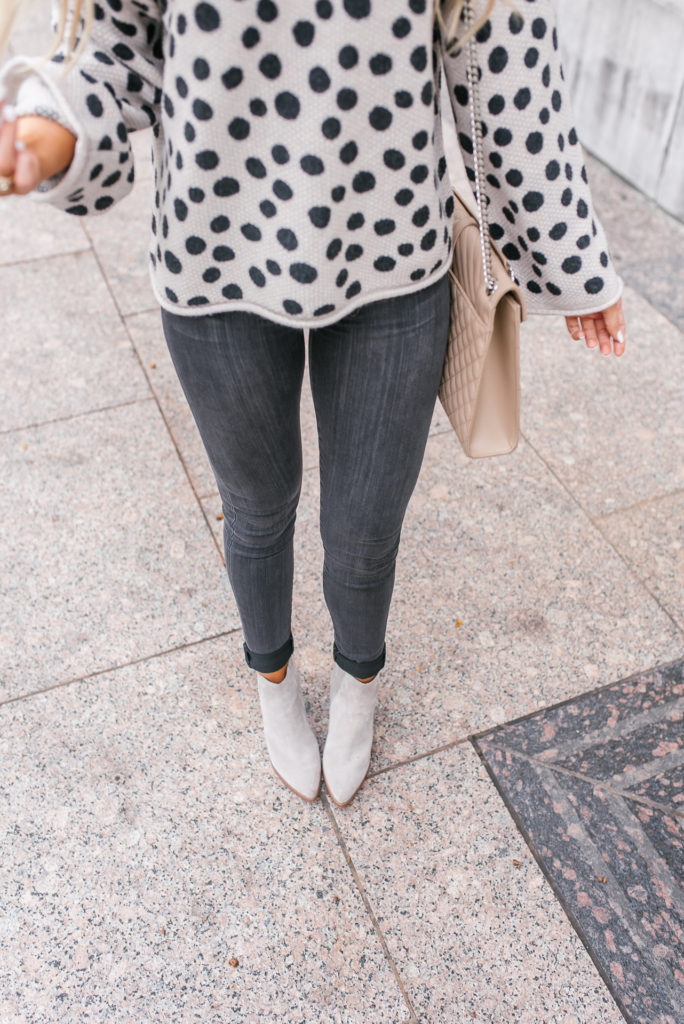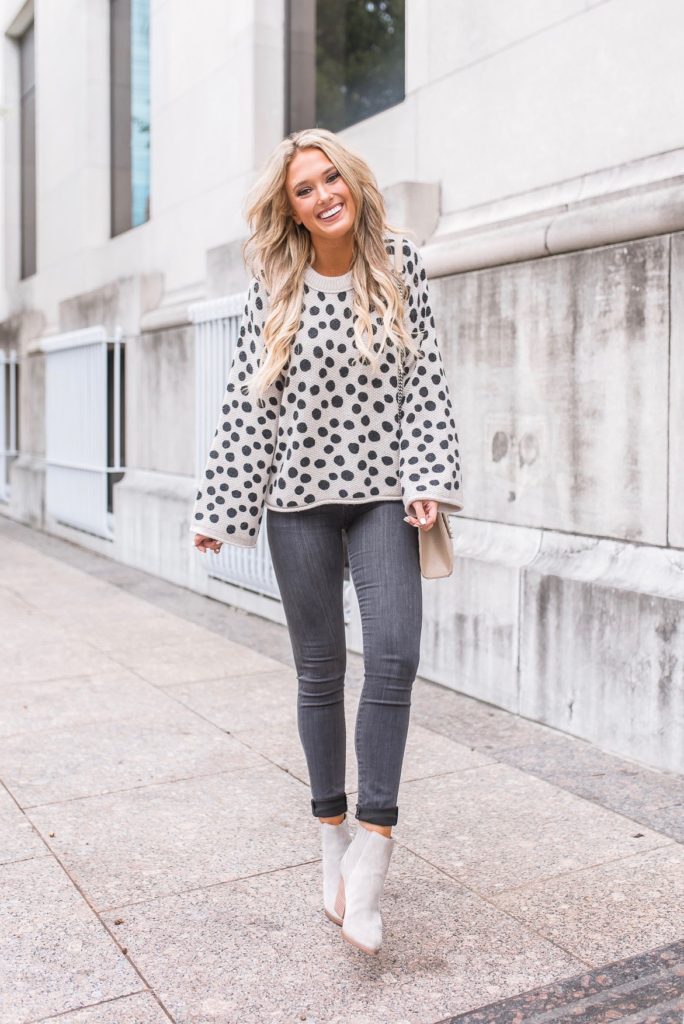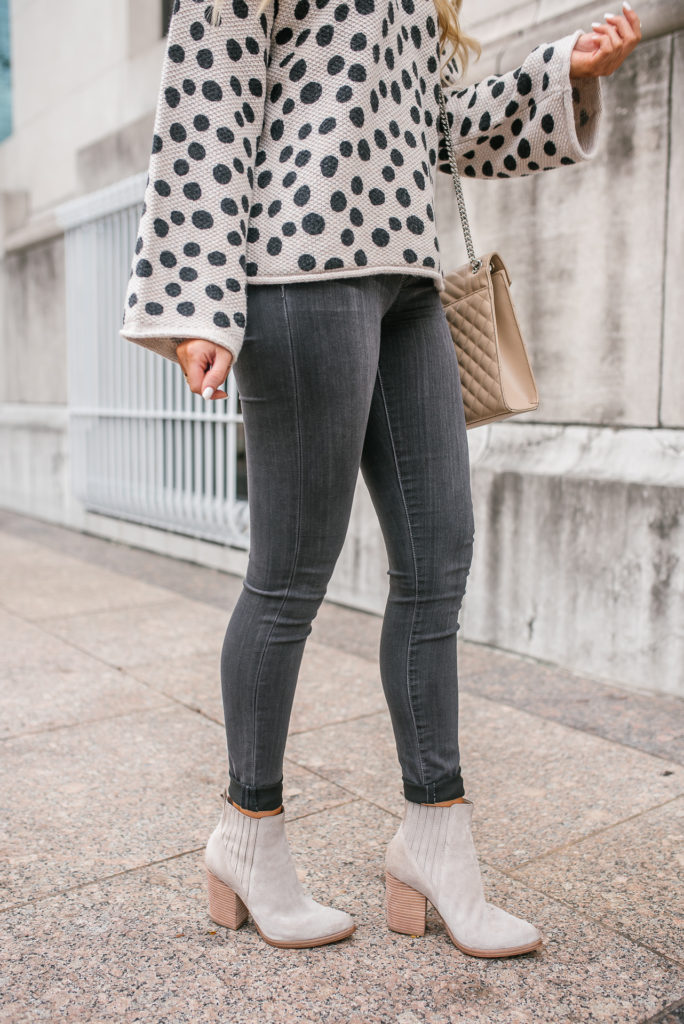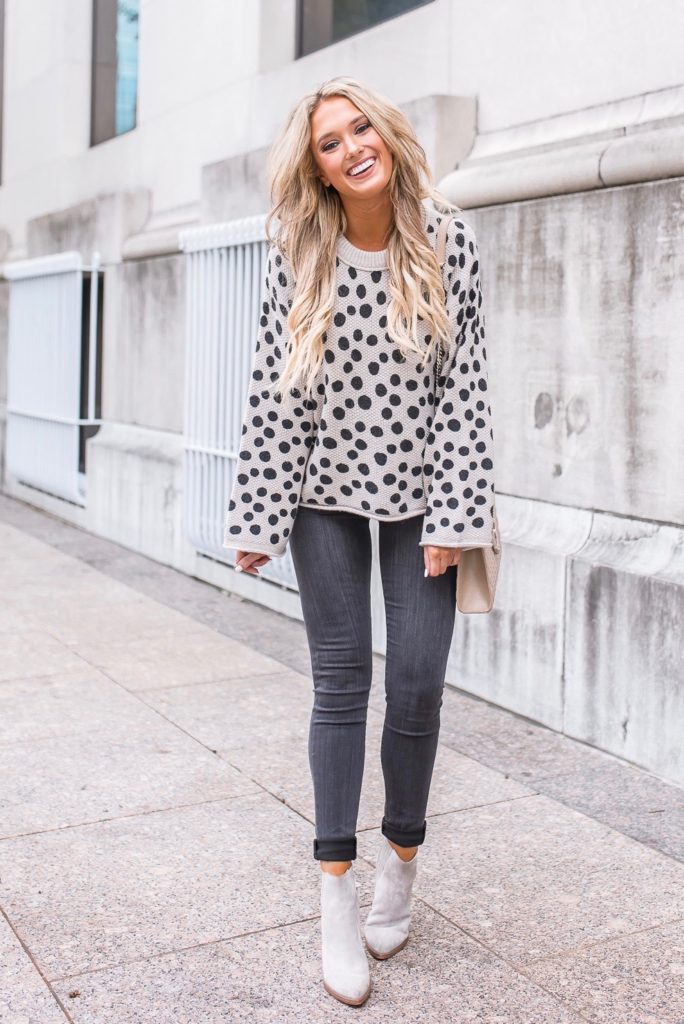 Jeans: Liverpool (also love these!)
Hi friends and happy Wednesday!! I don't know about y'all, but this week is going by SO fast and I definitely need it to slow down! This is the first week in a long time that I am home for the entire week so I have the longest to-do list. I'll never complain about getting to travel a lot, but it is very easy to get behind on house stuff when I'm gone so much! Not gonna lie, I've been behind on laundry for over a month ??. Hopefully I can get caught up on everything this week!
Okay, now onto the fun stuff… the outfit ?! Y'all, these grey jeans from Liverpool are SO comfy, they seriously don't feel like jeans at all! They feel just like leggings ??. There's actually no button or zipper, the waistband is just very stretchy. I wanted the grey color to have something a little different than normal, but Liverpool does have a huge variety of colors and styles. Also, most of their jeans are under $100!  I will link my favorites below (:
Hope y'all have a great rest of the week!
**Thank you Liverpool for sponsoring this post!
Shop the Post