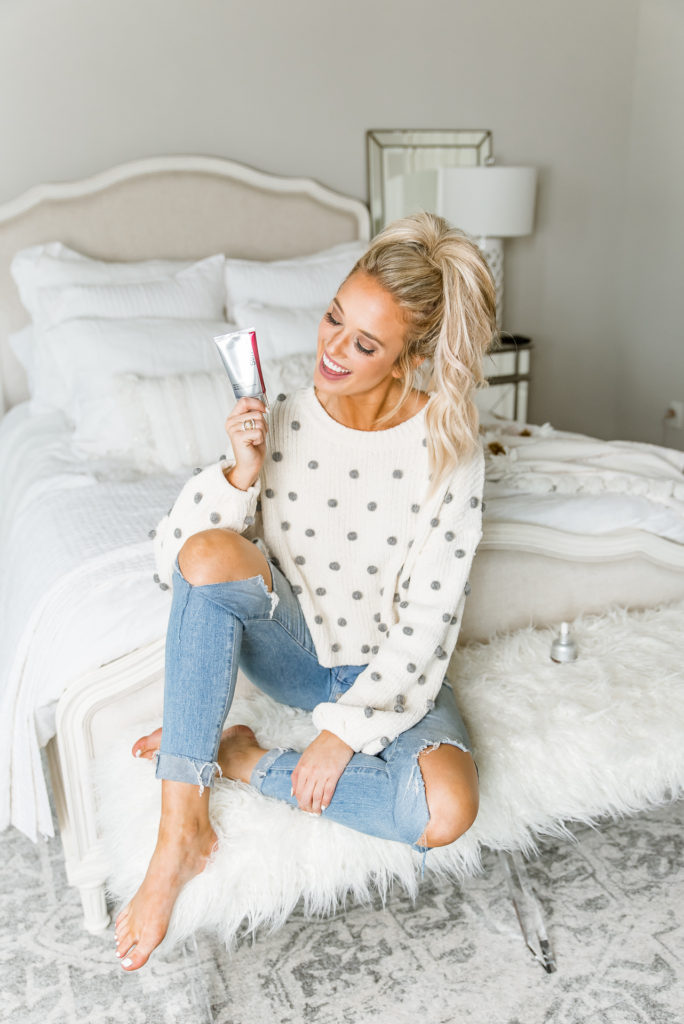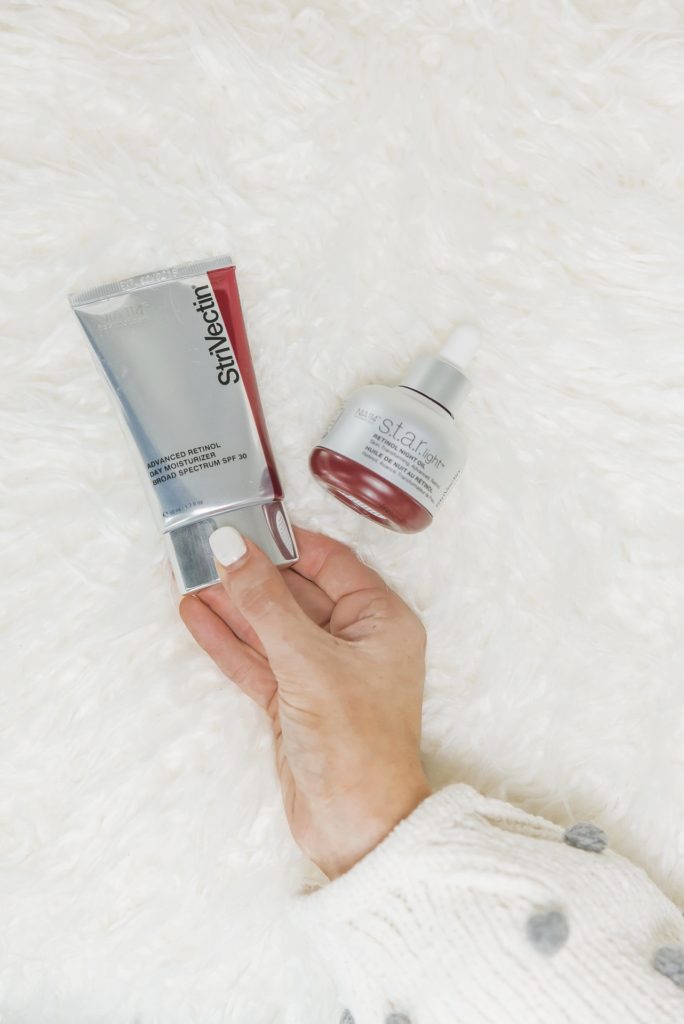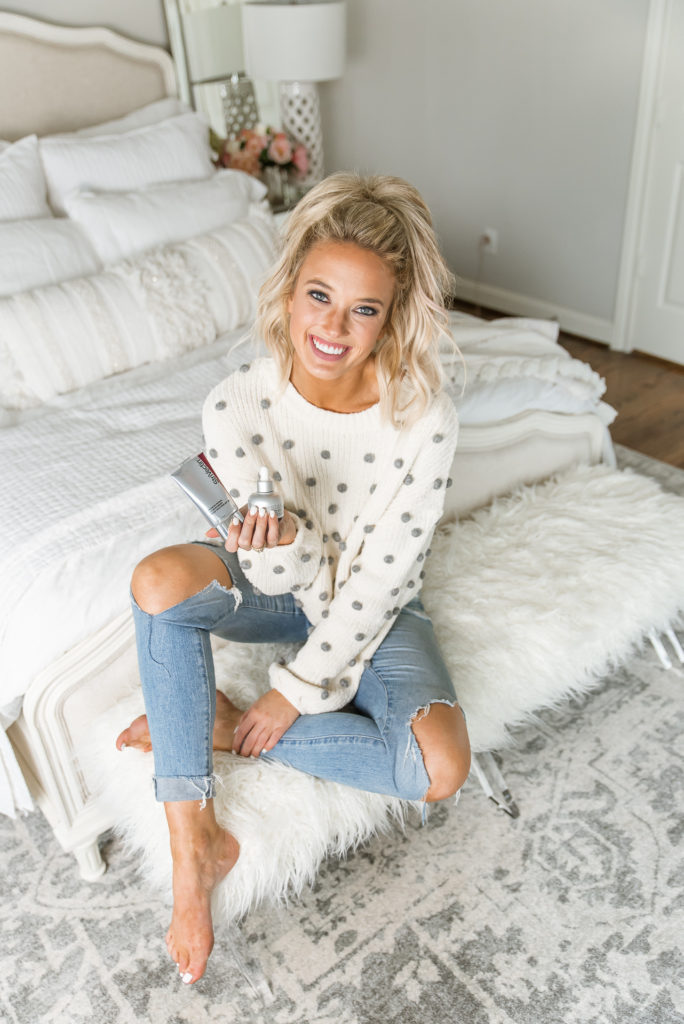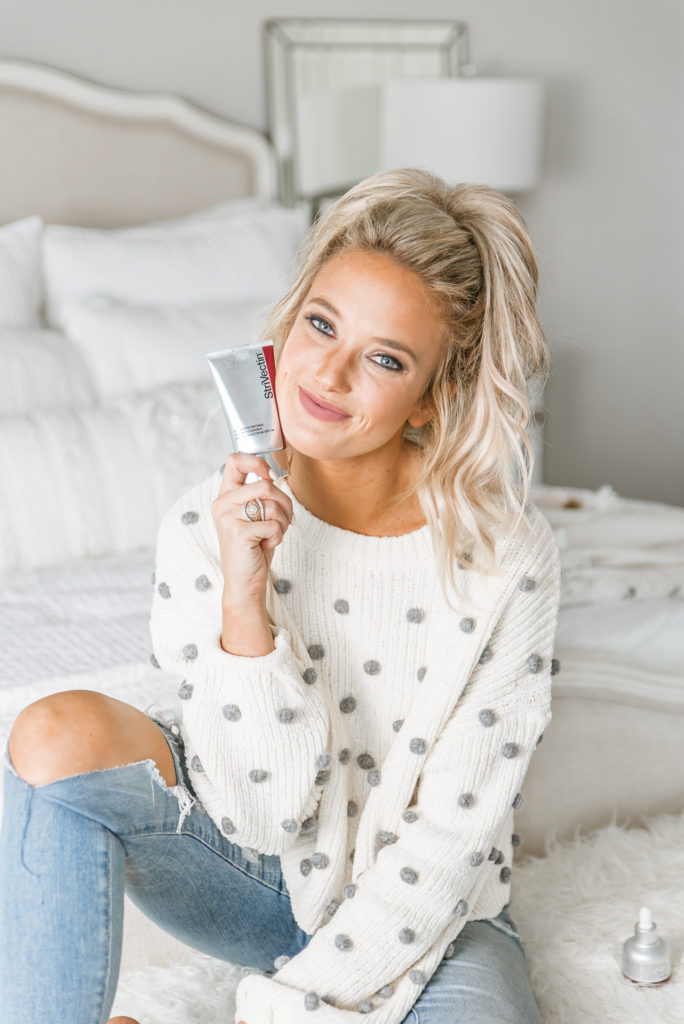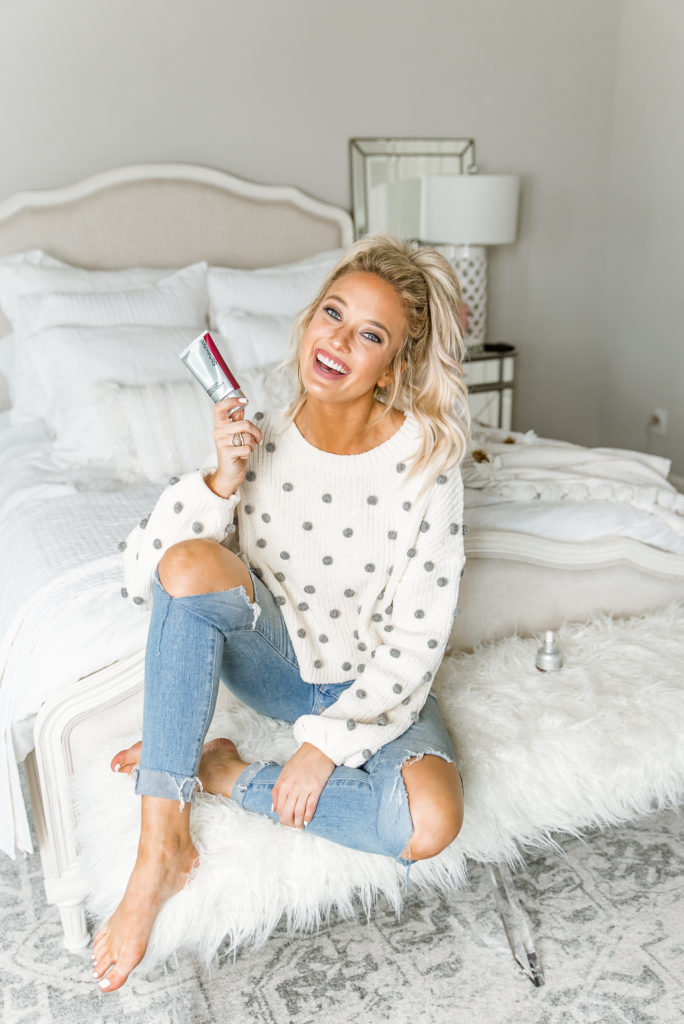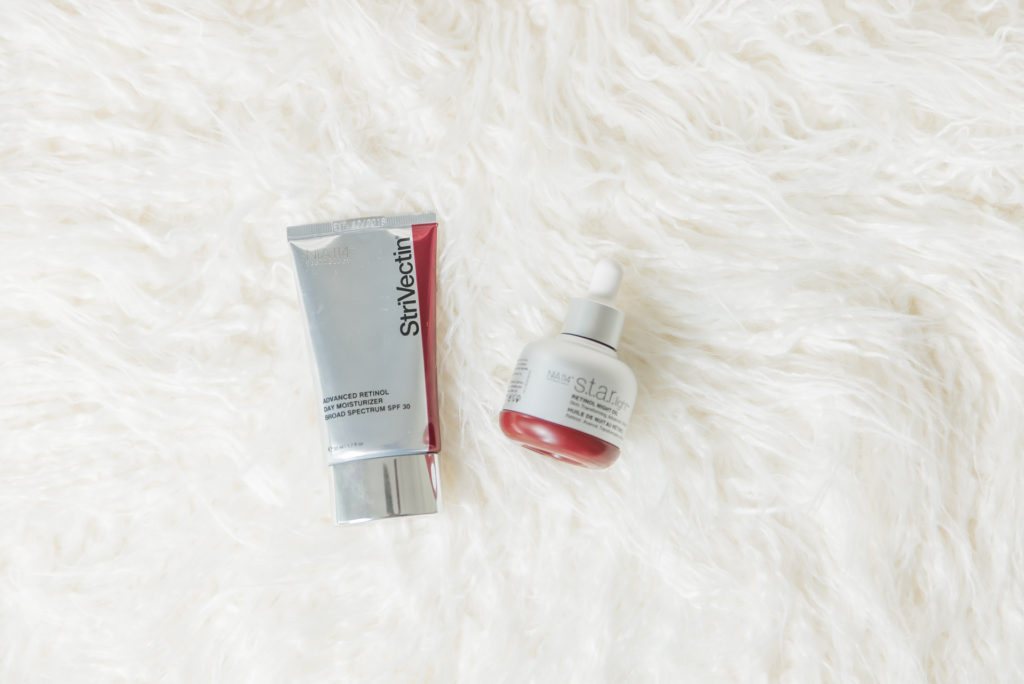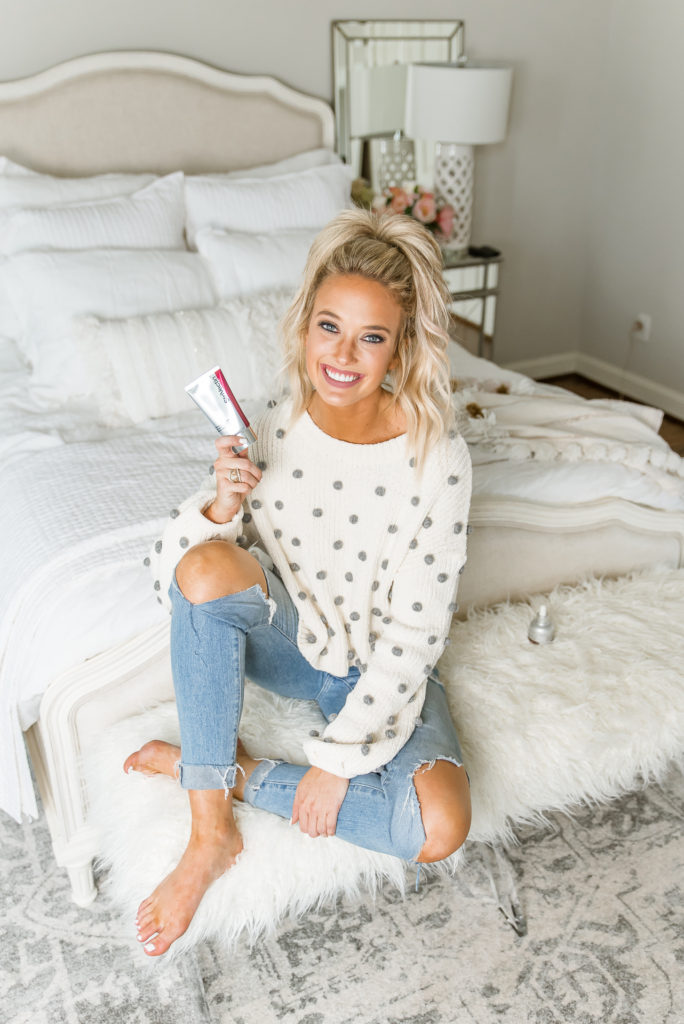 Moisturizer: StriVectin | Night Oil: Strivectin | Sweater: Lovers + Friends | Jeans: AG
If I'm being 100% honest with y'all, I haven't always had the best skincare routine. I always had the mindset "oh I'm young, I'll start taking care of my skin when I get older". I seriously cannot believe that I was so naive to think that way! Taking care of your skin is SO important, no matter what age you are.
I have been noticing more wrinkles on my face lately, and even though I'm only 24, it's still something I am insecure about. I was talking to one of my girlfriends about potentially getting botox, and she recommended adding retinol into my skincare routine instead. I've been using this and seeing some improvement though. With skincare, even if a product works for someone else, it doesn't mean that it will work for you. But that's skincare for you. Everyone is different so it is understandable. I'm going to give it a few months, but if I still decide to go down a different route, a botox Injection or two won't hurt anyone.
She saw great results using some products by StriVectin from Ulta so I decided to give it a try!
I got a moisturizer to apply in the morning and an oil to apply at night. Since I have never used any products with retinol in them before, I heard that it's best to slowly introduce it into your routine. For the first couple weeks, I only used the products twice a week. I just increased it to three times a week because I have LOVED the results. The lines on my forehead and around my mouth are getting less and less noticeable and I've only been using these products for a little under a month!
If you have any questions about my skincare routine that I did not cover today, please feel free to reach out!!
Shop the Post