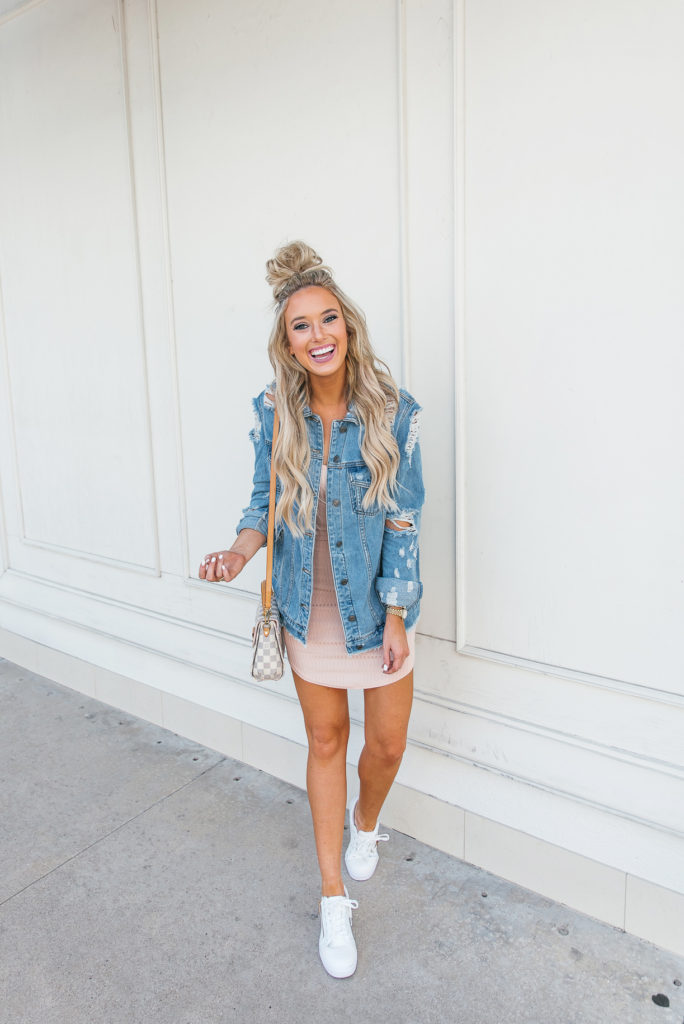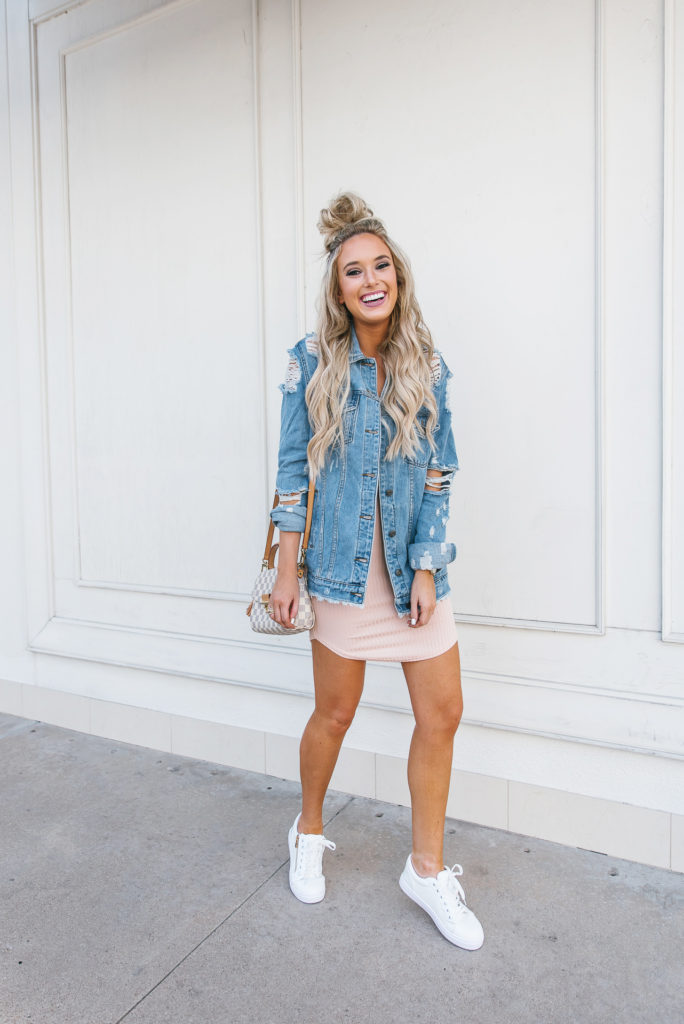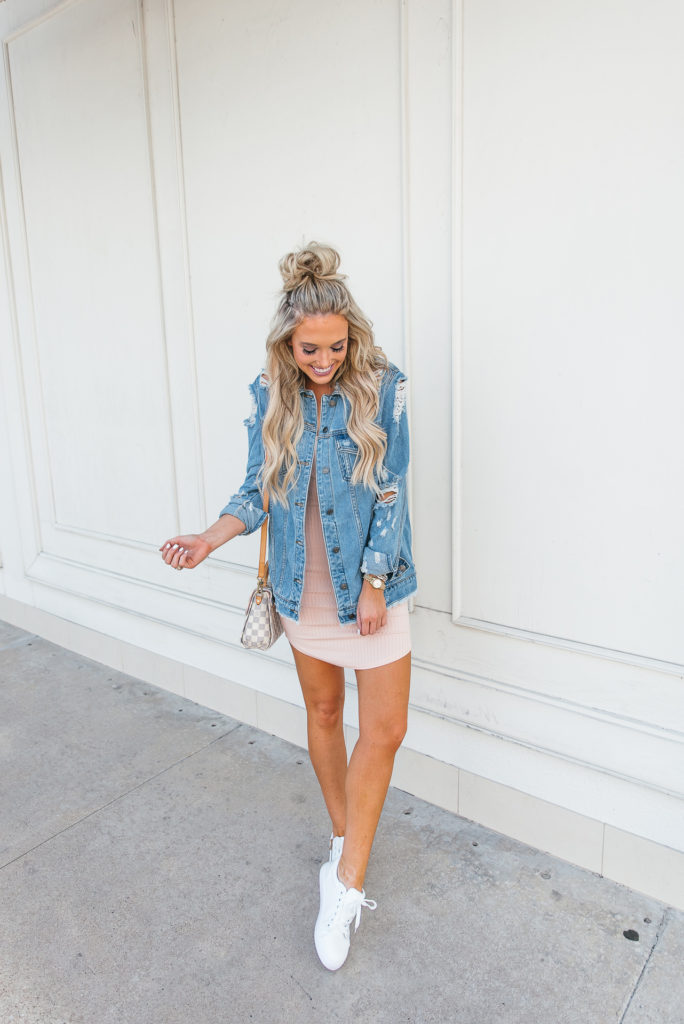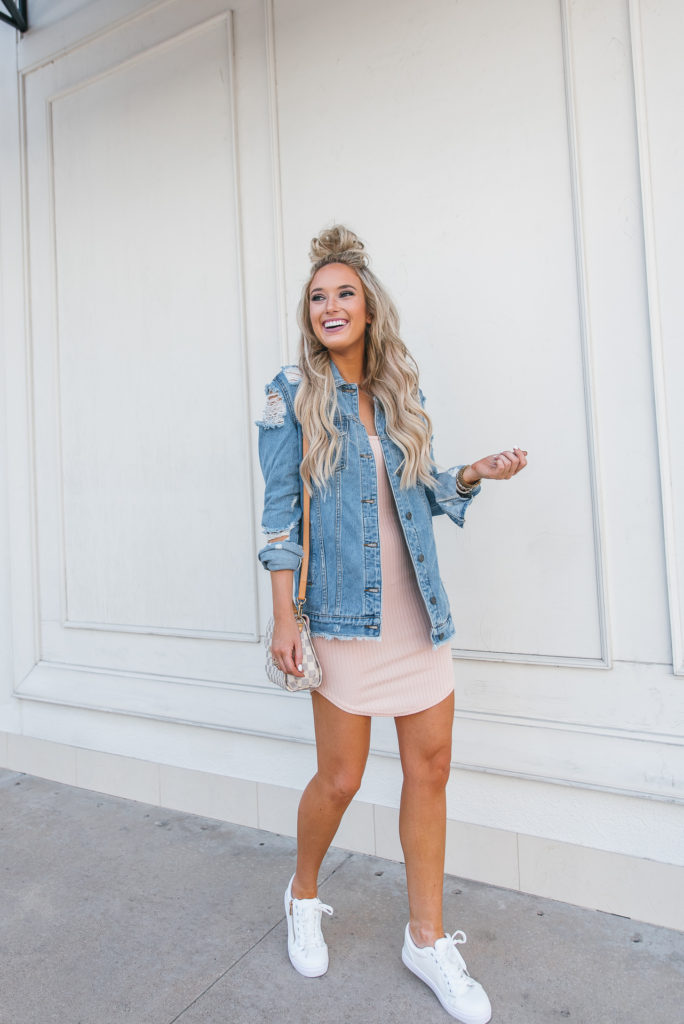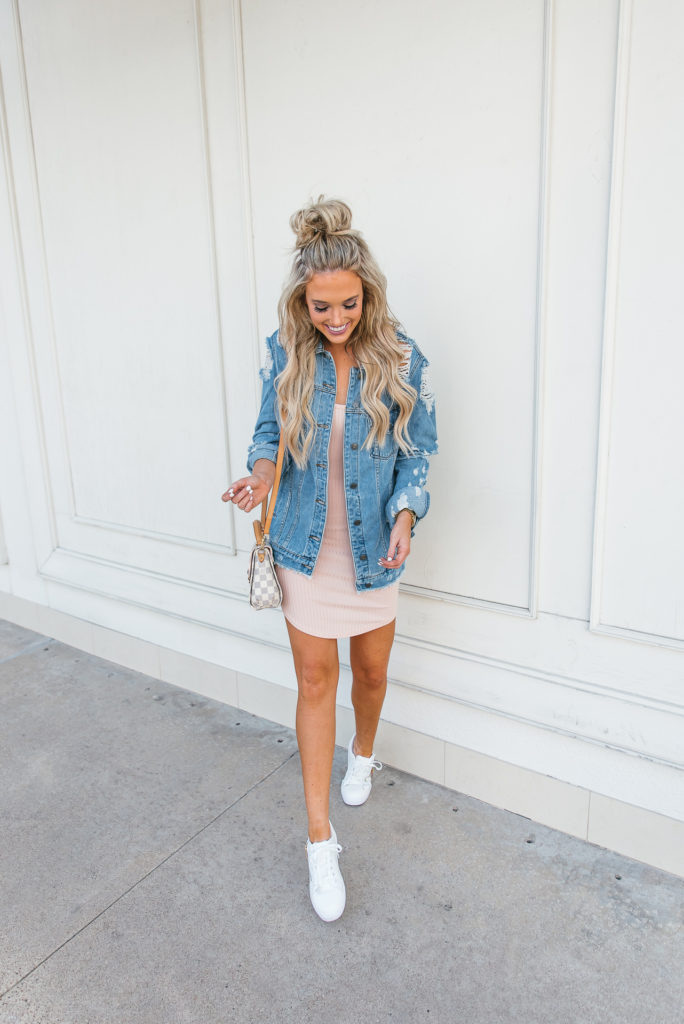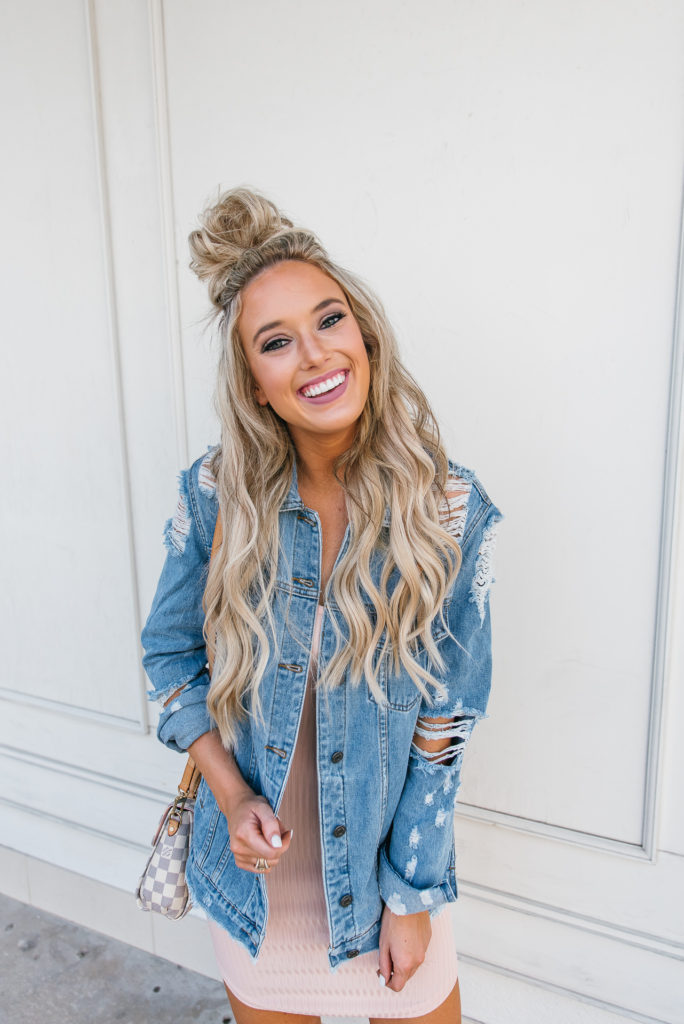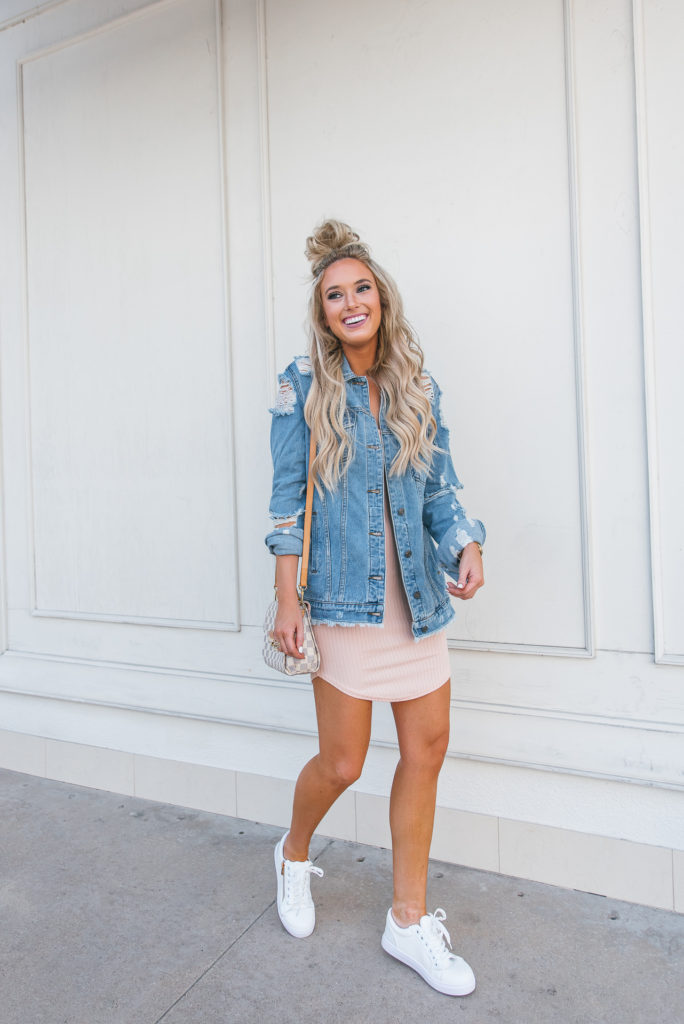 Dress: Nasty Gal | Denim Jacket: Nasty Gal | Sneakers: Nasty Gal
A denim jacket is one of those pieces that never goes out of style and never goes out of season! When it comes to shopping for clothes, August is a weird month for me 'cause I'm not always sure of what season to buy for.  I'm kinda over summer clothes, but it's still 100 degrees out, so I can't fully bust out the fall clothes yet (even though I've totally been doing that ?.)  This is why I LOVE finding pieces that are acceptable to wear in any season!
The best part about this look is that every single item is 50% off ! ???? Y'all, my dress was only $12 and my denim jacket was $40! All of the pieces are from Nasty Gal, which is one of my go-tos because they always have the best deals. I linked all the outfit details below ?
Alright, I have to go 'cause I'm about to board the plane for NASHVILLE!! Taylor Swift, here we come! Be sure to follow along on Insta stories (@champagneandchanel) for all the fun! I promise I'll try not to be too obnoxious about it ?
Hope y'all have a Happy Thursday!
Shop the Post