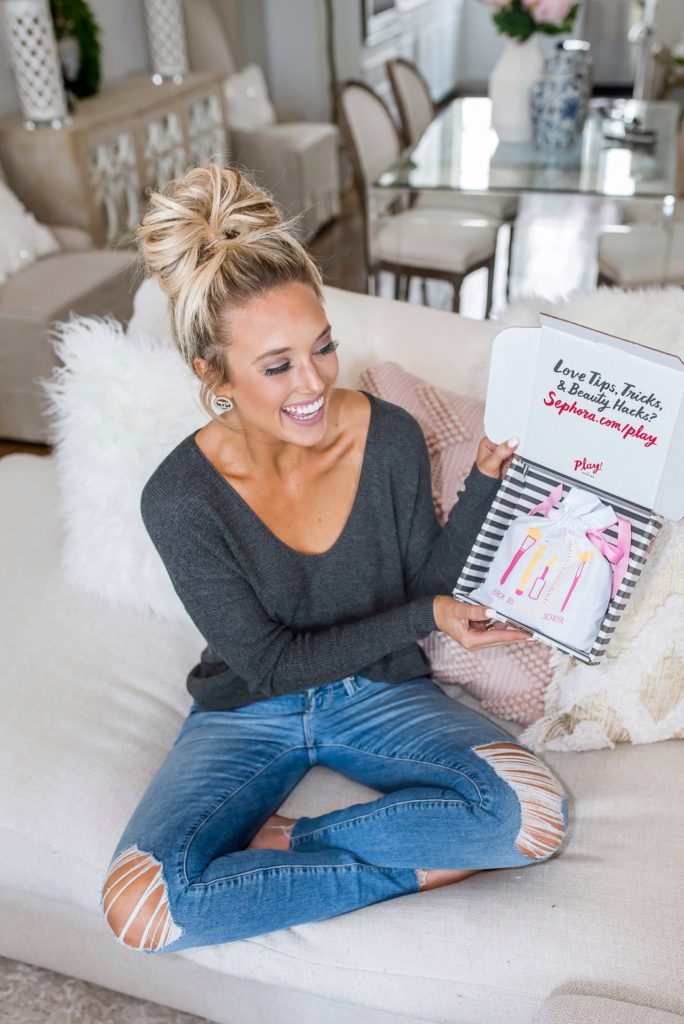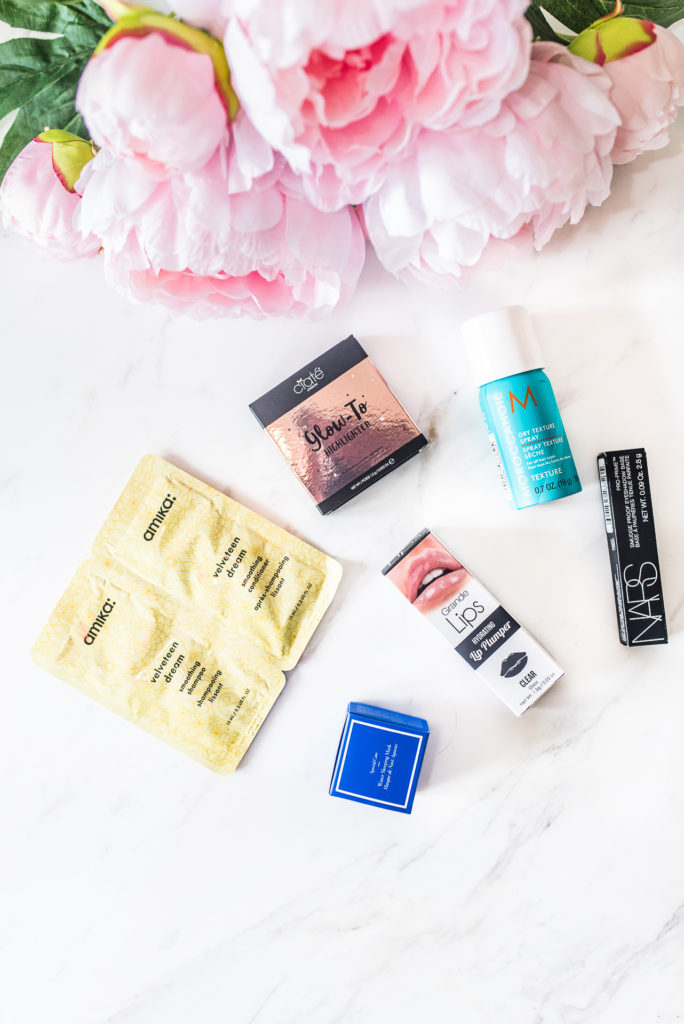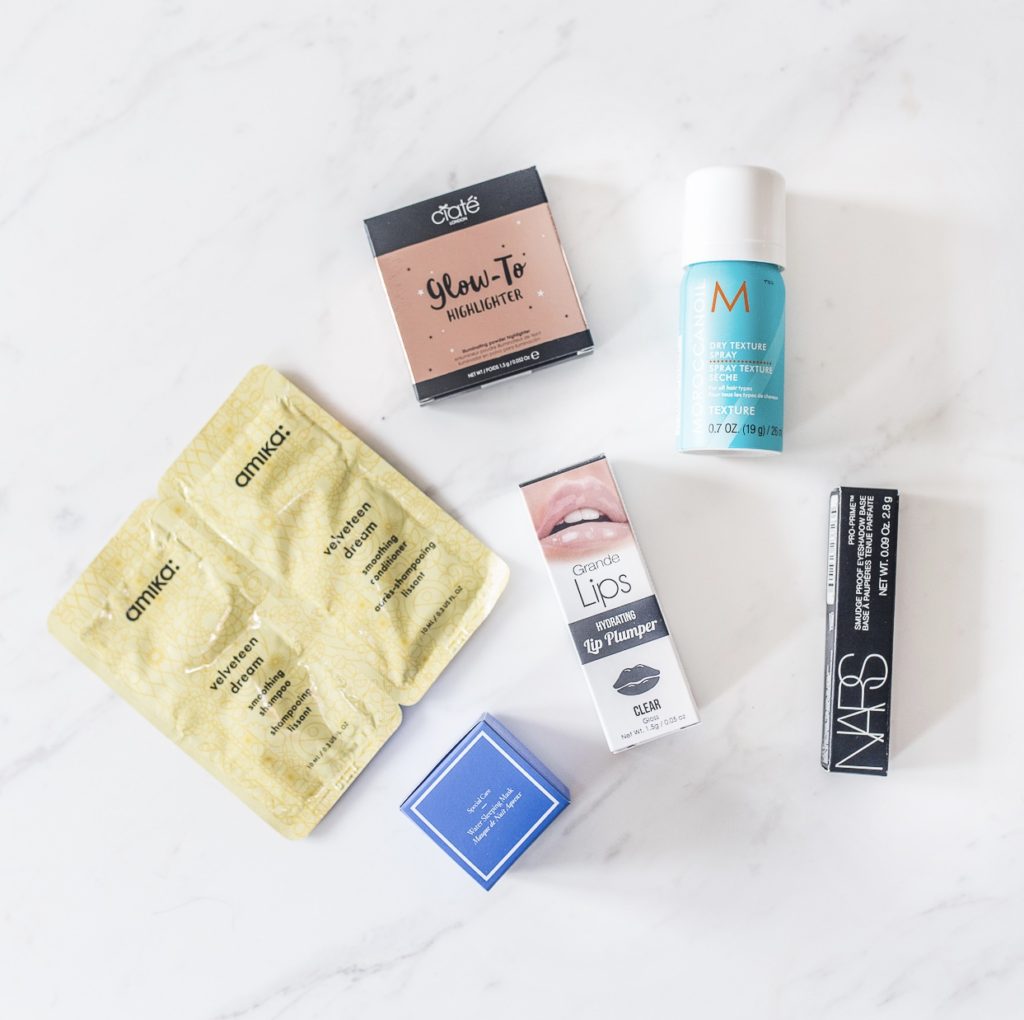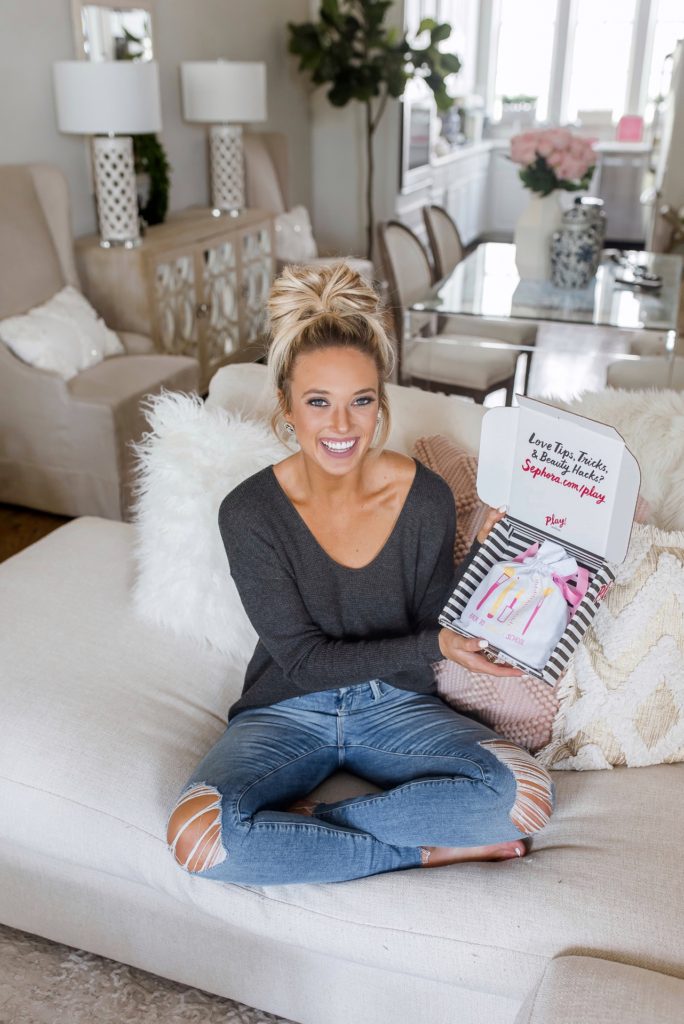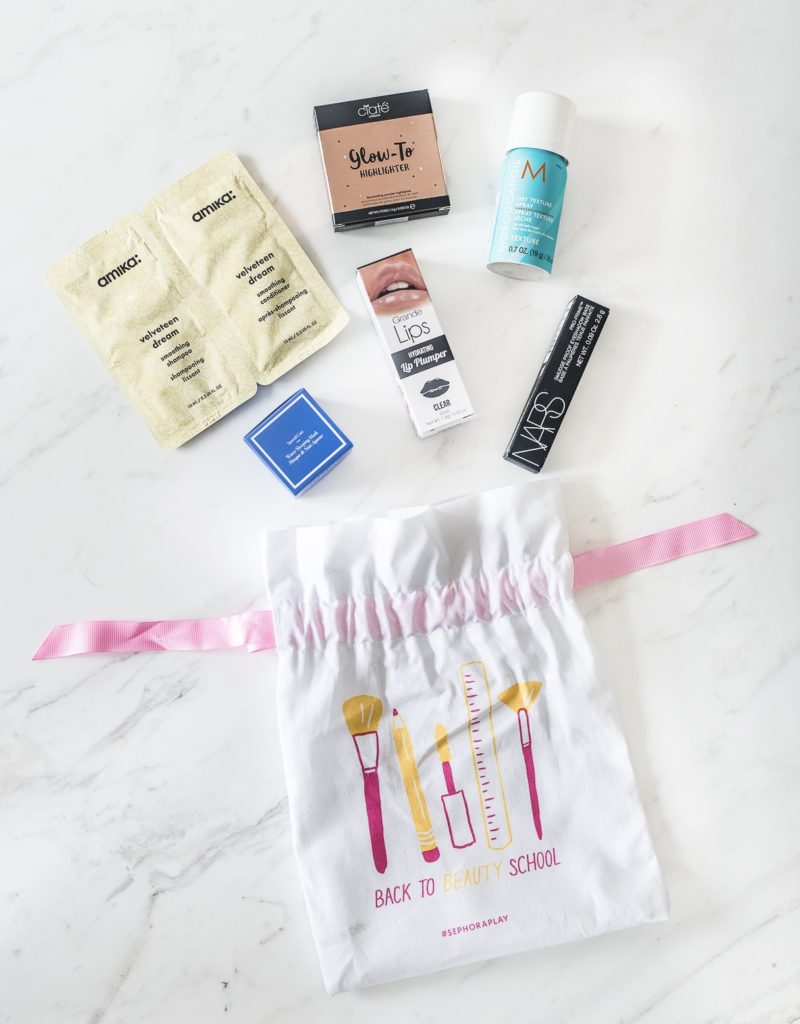 Coming home to a doorstep full of packages always feels like Christmas morning to me lol! It's even more fun when you don't know exactly what is in the package, which is why I LOVE getting my Sephora PLAY box every month! For those of y'all who don't know, Sephora PLAY is a monthly subscription box that gives you five beauty samples (plus a bonus!) for only $10 a month! It is the only beauty subscription box that has 100% prestige products ??
I just got in my box for August and here's what came in it:
NARS Eyeshadow Base 
I was just watching a makeup tutorial from one of my favorite beauty bloggers and she highly recommended this eyeshadow base! So obviously I was super excited when I saw that it came in this month's box ?? I used it for the first time this morning and love it so far!
Ciaté London Highlighter 
Who doesn't love a little shimmer?! This highlighter has the prettiest pink undertone and a very smooth finish. I apply it on the tops of my cheek bones, right above my eyebrows, and down the bridge of my nose!
MOROCCAN OIL Dry Texture Spray
Okay, y'all know I am alllll about the volume and LOVE trying out new texture sprays! Can't wait to try this one out!!
Grande Cosmetics Lip Plumper 
I honestly have really thin lips (something I've always been a little self conscious about) so I was excited to get this lip plumper! I used it yesterday on top of my lipstick and loved it! You can also apply it to bare lips for more of a natural look.
LANEIGE Water Sleeping Mask
I think I get a little too excited about new facial masks ??  Since I have super dry skin, I love wearing masks over night. Theres nothing better than waking up with smooth, hydrated skin!
If you aren't signed up for Sephora PLAY, it's not too late to sign up and get the August box! You can sign up for the subscription here!
I hope y'all have a fabulous week!