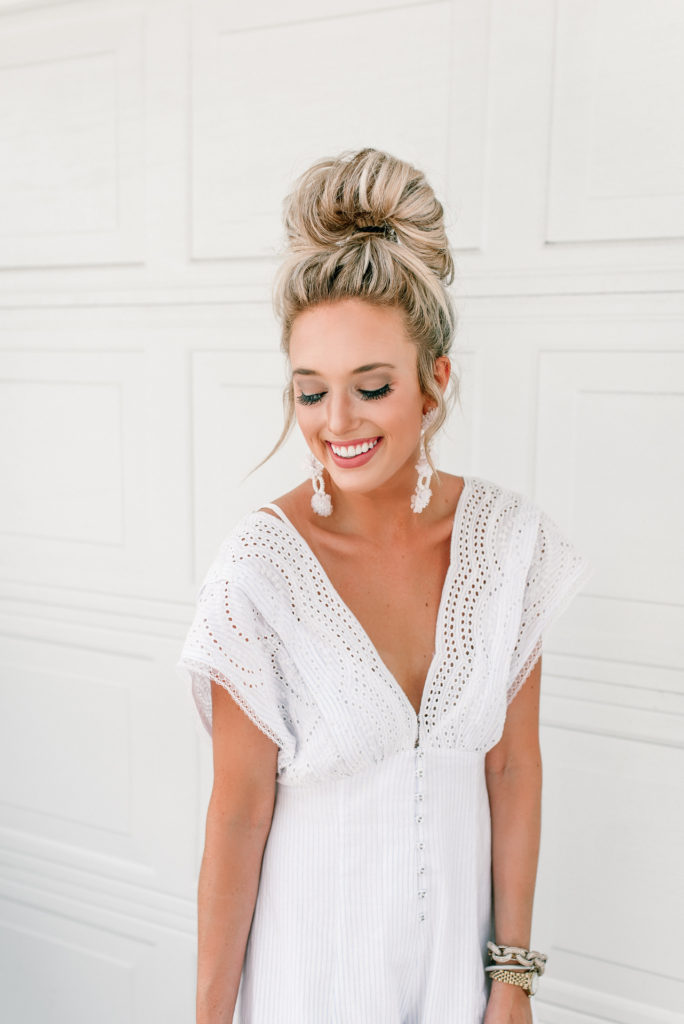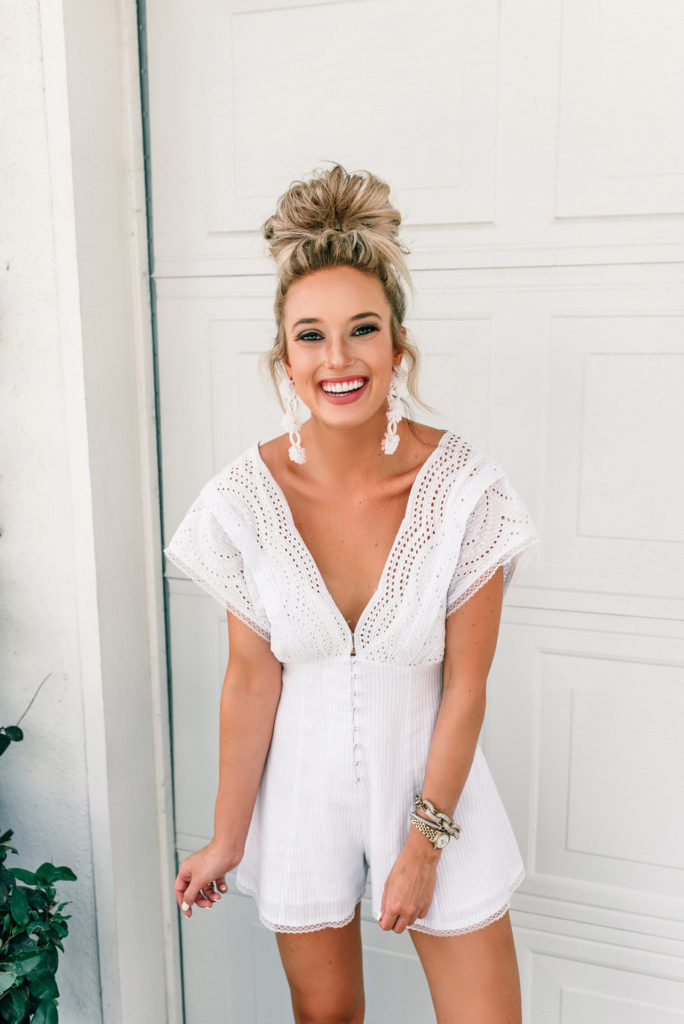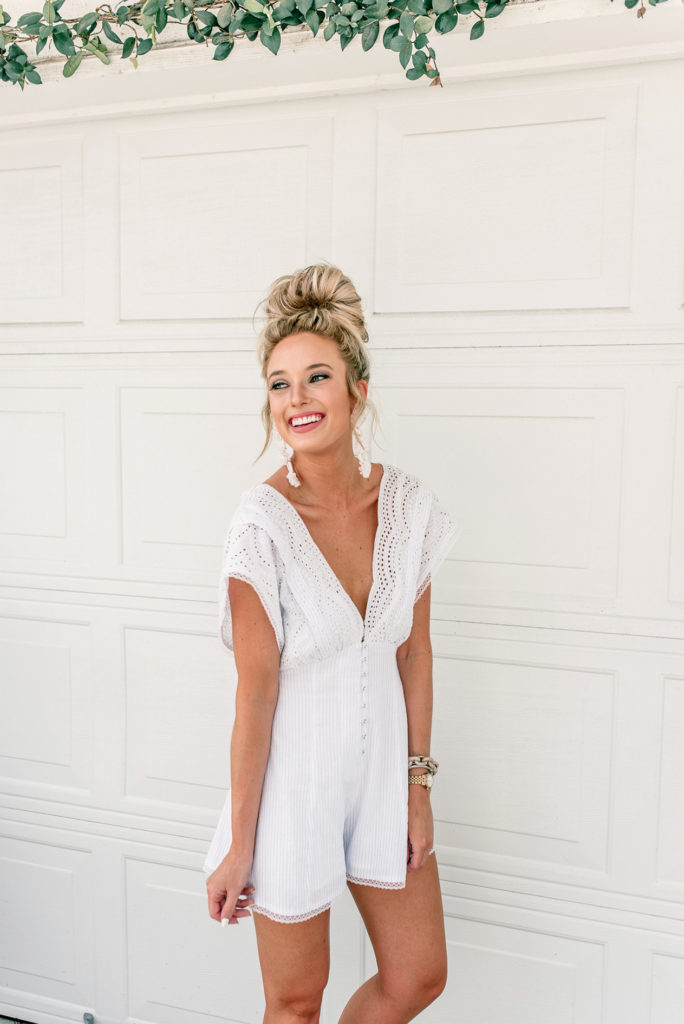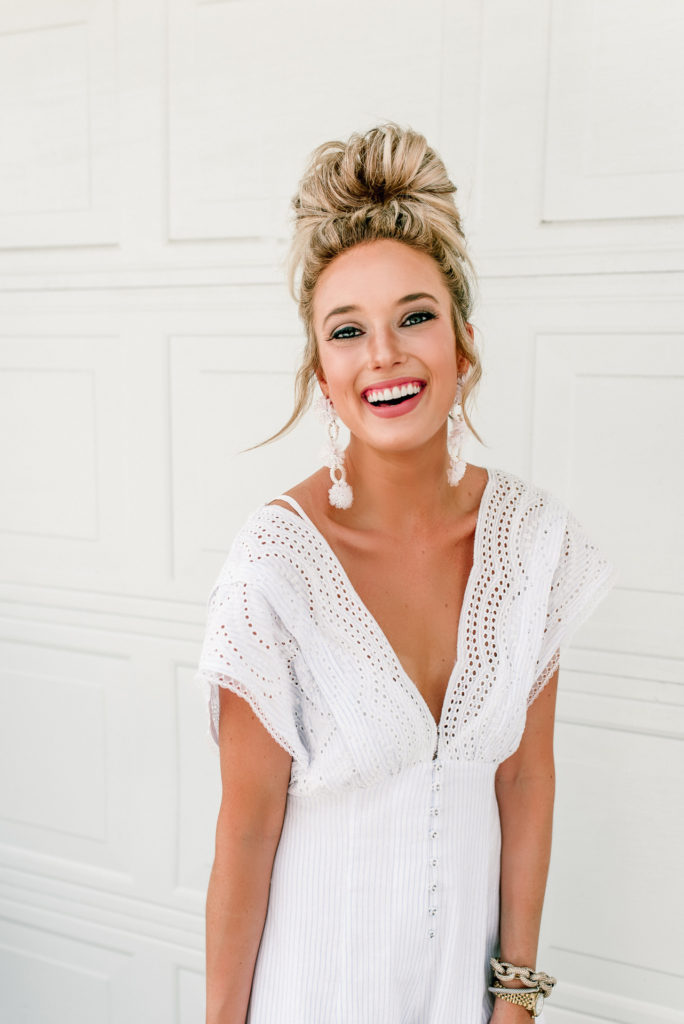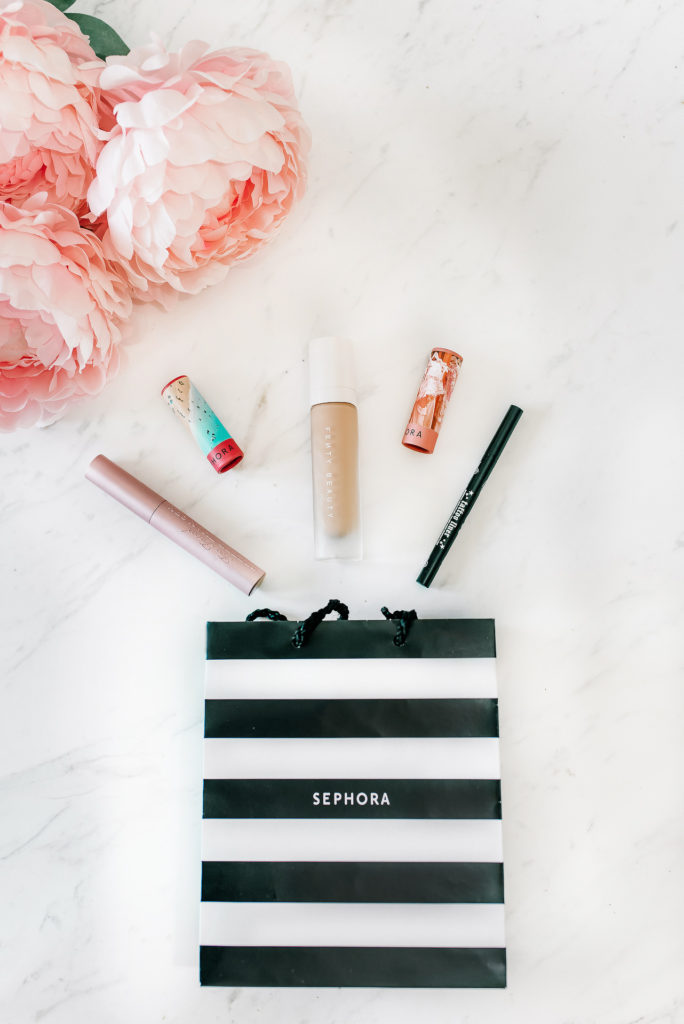 Foundation: Fenty Beauty by Rihanna | Mascara: Too Faced | Lipstick: Sephora Collection | Eyeliner: Kat Von D
I ran into Sephora the other day to grab one thing (some more texturizing spray) and of course I walked out with way more than I needed! I find it impossible to walk in there and only buy ONE thing ?. So today I wanted to share a few of the products that I bought and have been loving!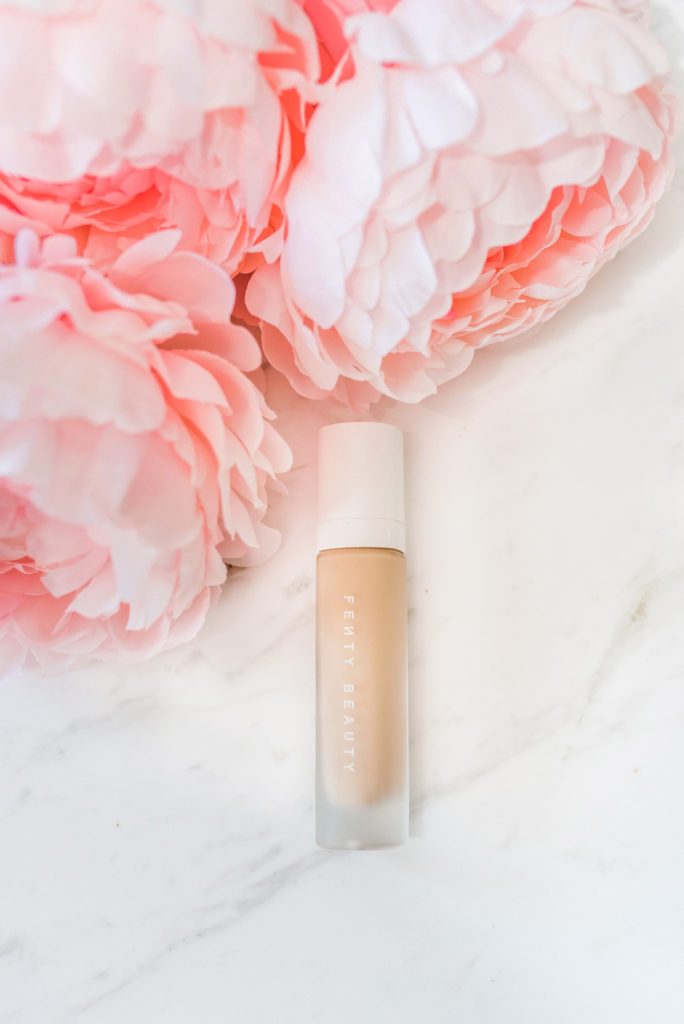 I heard a few of my favorite beauty bloggers talk about the Fenty Pro Filt'r Foundation so I decided to give it a try. I was a little hesitant at first because it says this foundation is matte, which usually doesn't work well with my dry skin. Luckily that was not the case with this foundation AT ALL. It goes on so smooth and is actually very hydrating (unlike a lot of other matte foundations I have tried.) The coverage is very buildable. If you like medium coverage, use one pump, and for full coverage, use two pumps!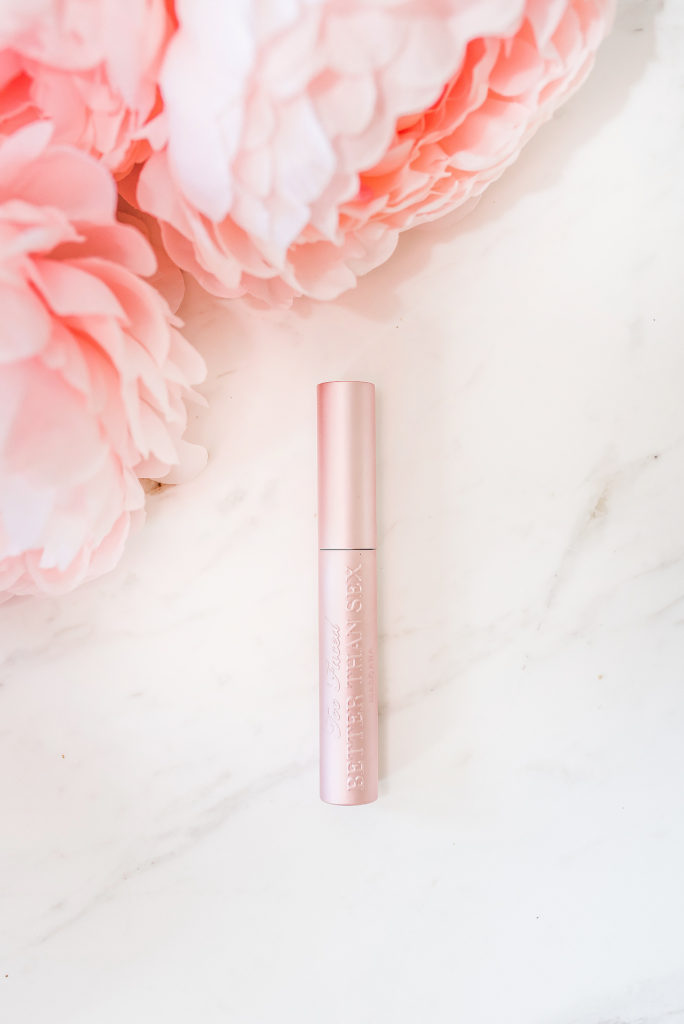 Okay, I know most of you know that I wear fake lashes every single day, but I still need a good mascara for my bottom lashes! I've been on the hunt for a good mascara that won't make my lashes clump, and the Better Than Sex Mascara by Too Faced has been one of my favorites! It also doesn't flake off throughout the day, which is is a huge plus!!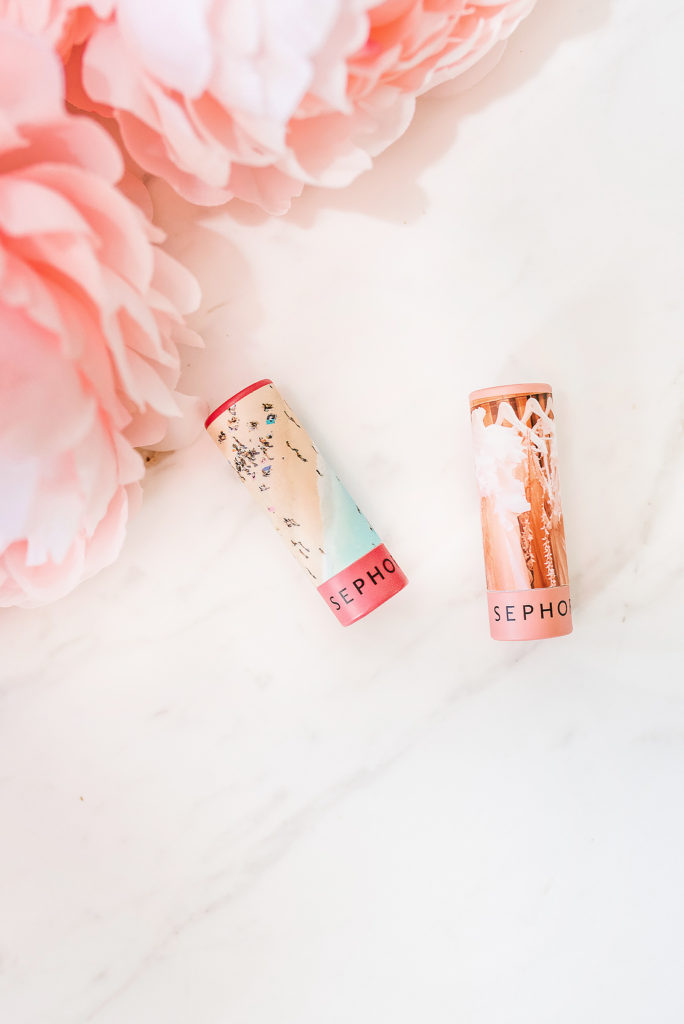 Y'all know when it comes to lipstick, I'm the worst about switching it up! Once I find a lipstick I like, I wear the same one every single day, but it was time to branch out. I bought a few of the Sephora Collection #Lipstories Lipsticks and have been loving them! I've been wearing "03 Oui" the fast few days (which is also what I'm wearing in today's post!) Also, how stinkin' cute is the packaging?!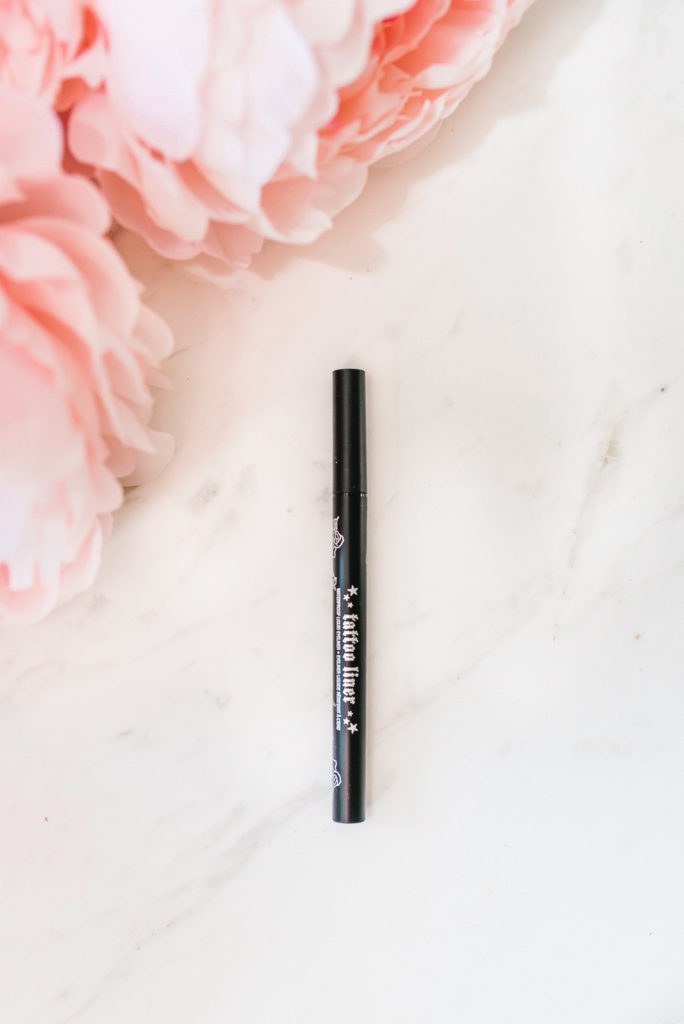 Okay, last but not least, I bought this Tattoo Liner by Kat Von D. I've been watching a ton of tutorials lately on how to do winged eyeliner (something I absolutely suck at), and I knew I needed a good liquid liner. While I've been loving this liner, I still have not mastered the art the whole winged eyeliner look. I just need Lauren Conrad to come over and teach me her ways!!
If you have any questions about these products, please don't hesitate to reach out!! I hope y'all have a fabulous week ?