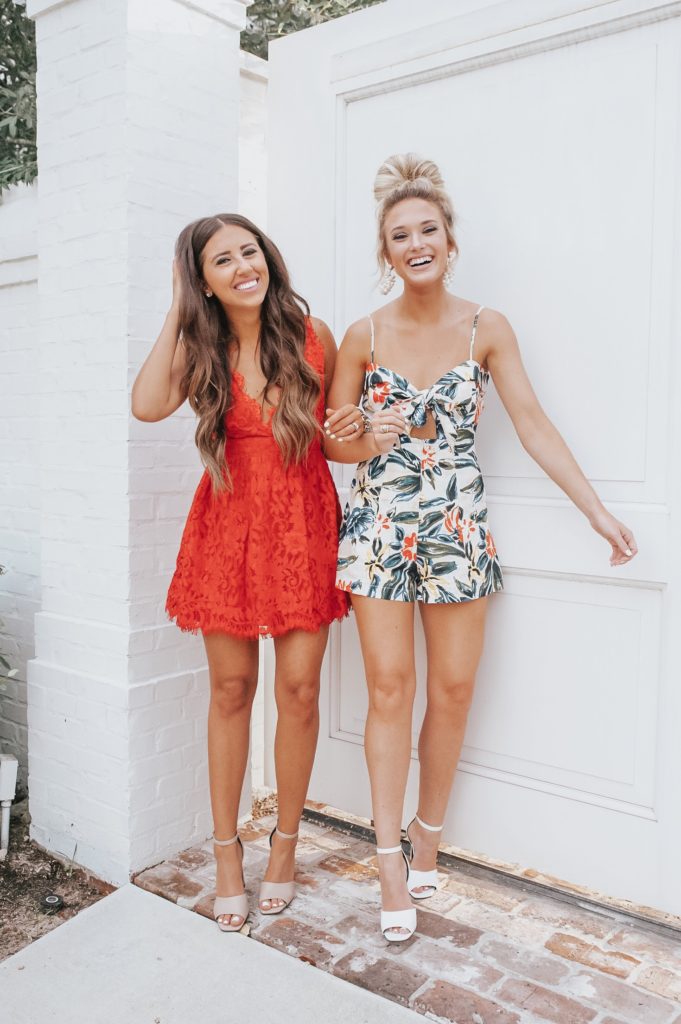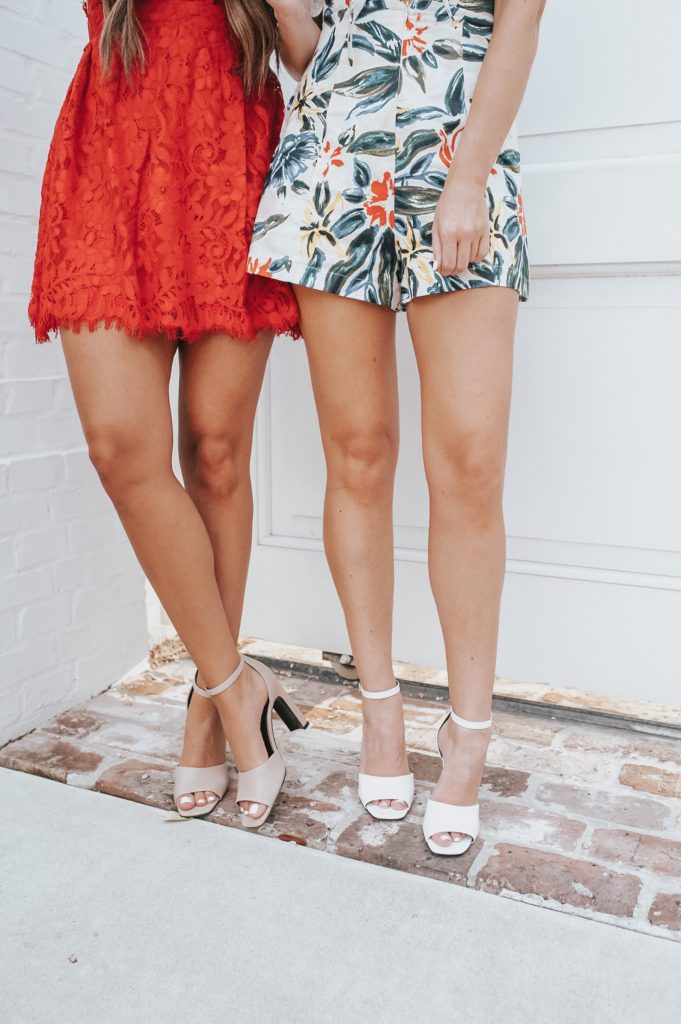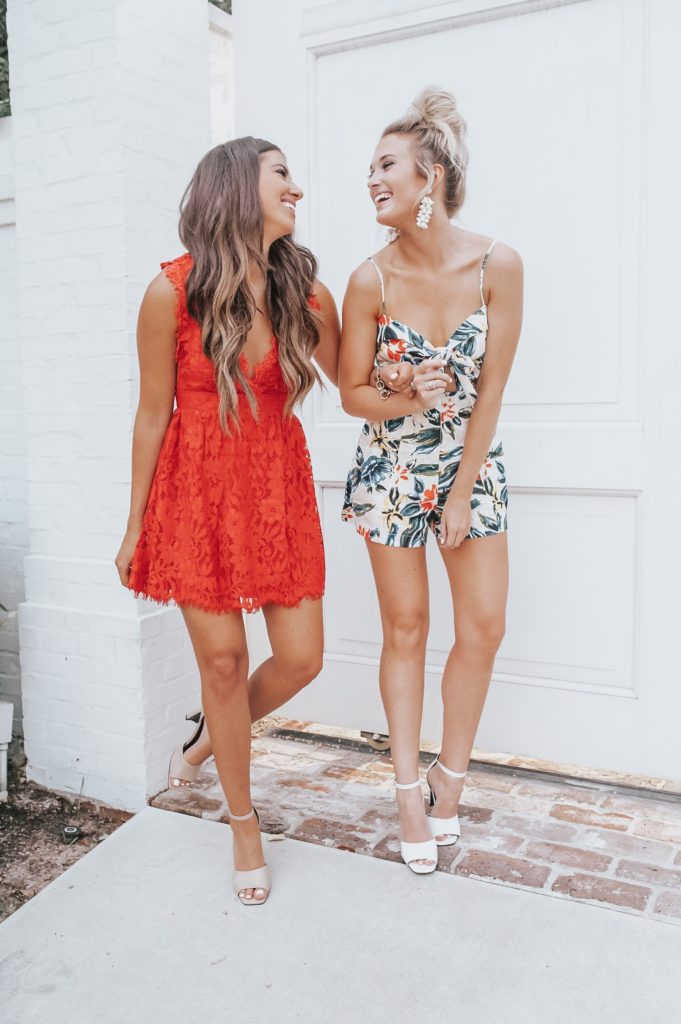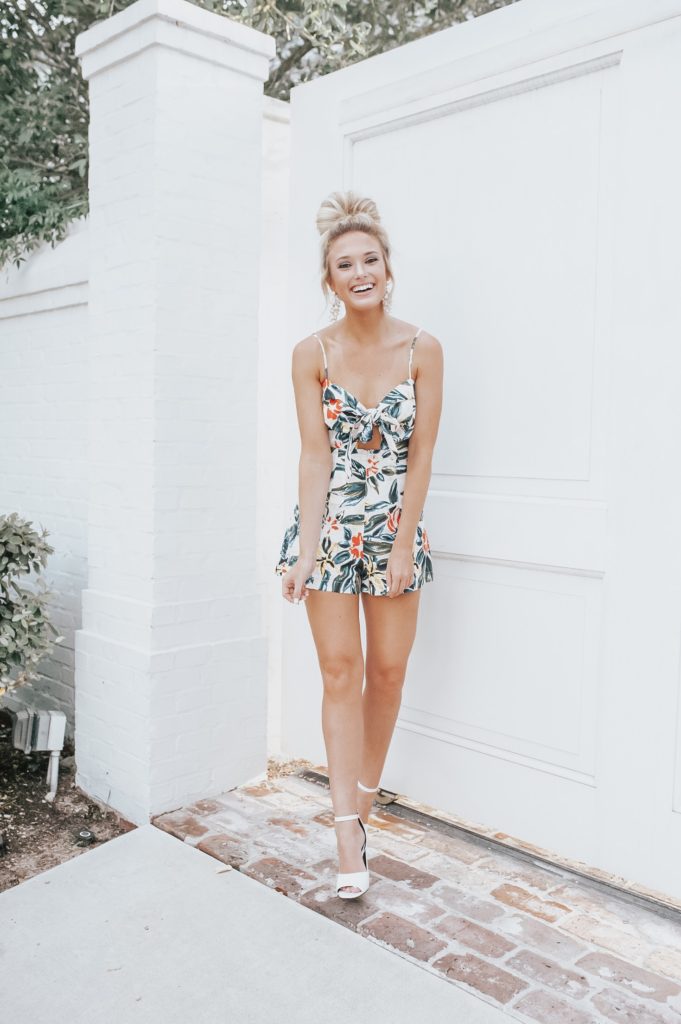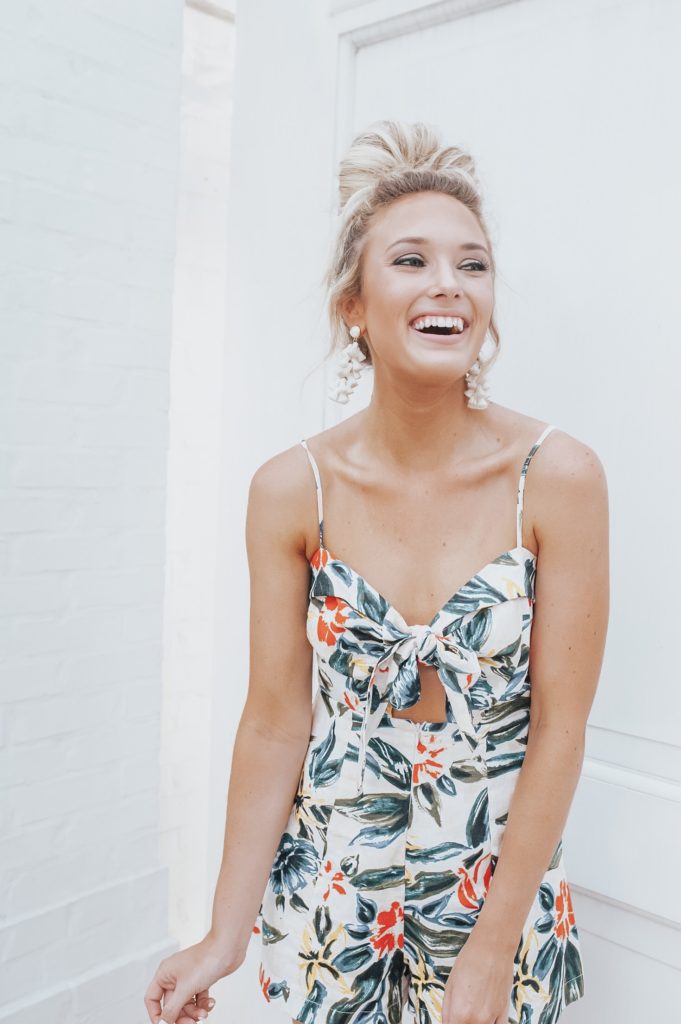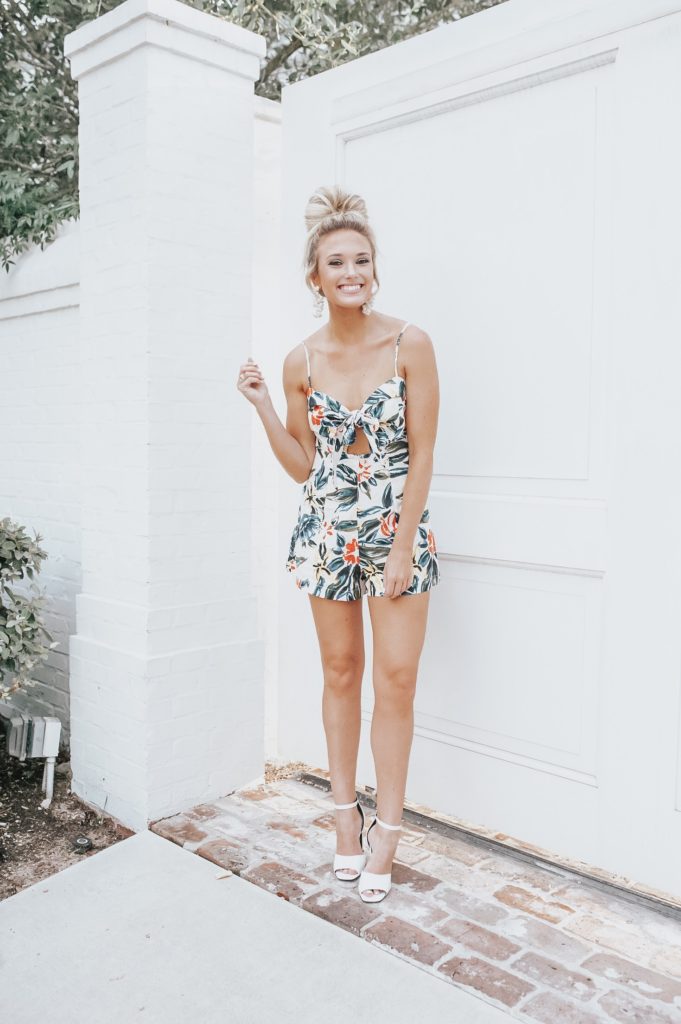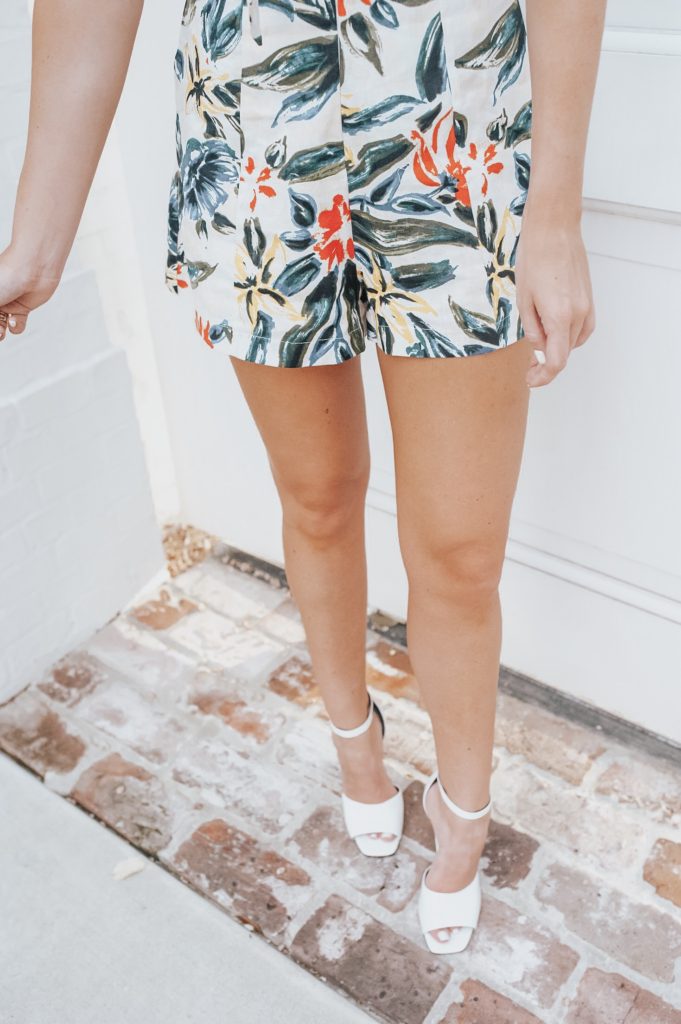 Romper: Nordstrom | Shoes: Marc Fisher | Earrings: Baublebar
Dede's Dress: Revolve  | Dede's Shoes: Marc Fisher
It was a little over a year ago that Dede and I took our first trip together. It's absolutely CRAZY to think of how many adventures we've been on together since!  I'm so thankful for this girl and everything we have gotten to experience together!
Today I thought it would be fun to share 5 things about Dede that y'all may not know!
She is SUPER family oriented! Dede comes from a huge family and they are all very close. Honestly, if y'all knew half of what Dede does for her family, you would be blown away.
She has been a Jetsetter her entire life! Her mom is a flight attendant so Dede has always been able to travel the world. This is where Dede and I are different because I was the exact opposite. I had only been on an airplane twice before college! With that being said, I'm SO thankful that Dede has shown me the ropes and been patient with me as I adjust to this lifestyle, lol!
Dede does not eat breakfast. Haha, I had to put this in here 'cause it's an ongoing joke with us.  Dede always makes fun of the fact that I get so hangry if I don't eat breakfast, and I make fun of her for not eating breakfast! I mean, honestly, who doesn't love a good pancake?! Dede, thats who!! ??
She has the coolest husband! Okay, this one y'all may already know, but I had to put it in here! I'm so thankful that they always let me tag along and be the 3rd wheel!  But seriously, in this time of singleness, I am so grateful to have such a Godly couple to look up to.
She has a greatttttt singing voice.. LOL jk ? We both have the worst singing voices but that doesn't stop us from jammin' in the car!
Okay, now onto the fashion!!  If you have any special occasions coming up, we wanted to share a couple different looks. Dede is wearing the cutest red dress (absolutely perfect for a wedding), and I'm in a little floral romper.  We are actually both wearing the Marc Fisher Harlin shoe, just in different colors!  This shoe comes in NINE different colors, so there's truly an option for everyone.   If you've never owned a pair of Marc Fisher LTD shoes, you are seriously missing out 'cause they are the comfiest!! I will link all of our outfit details above!
I hope y'all have a great weekend! ?
**Thank you Marc Fisher LTD for sponsoring this post!
Shop the Post