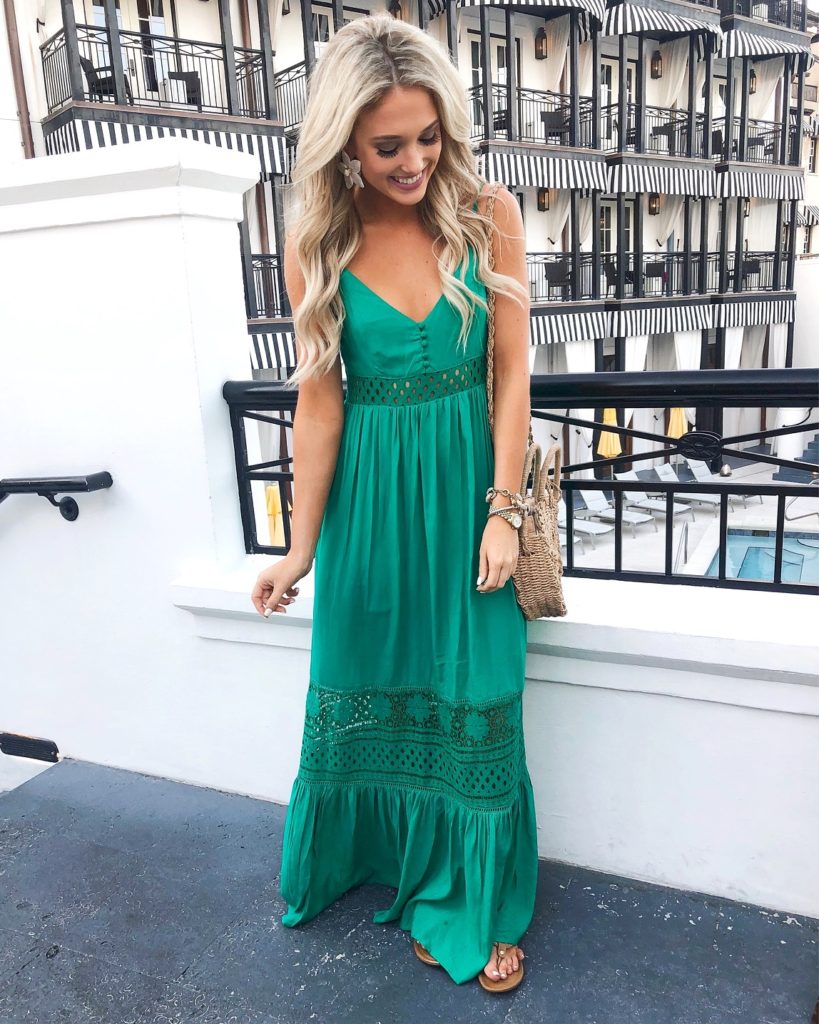 Dress: BB Dakota | Handbag: Goodnight Macaroon | Earrings: Baublebar  | Shoes: Tory Burch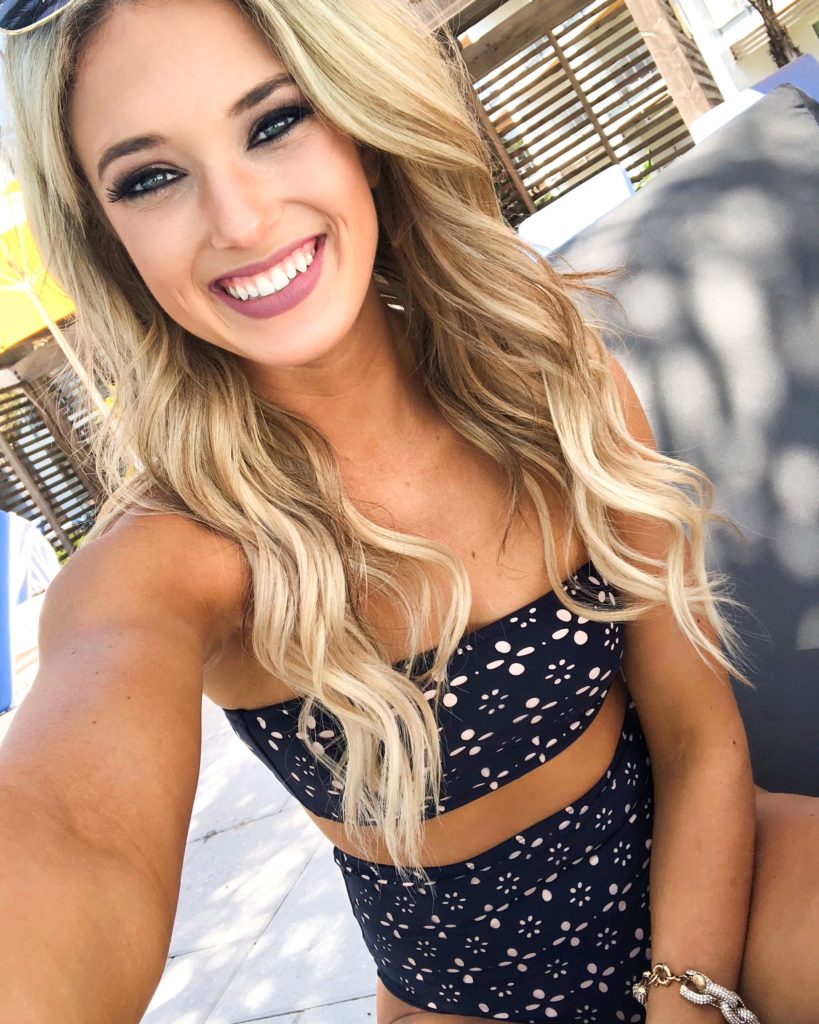 Swimsuit Bottom: J Crew | Swimsuit Top:  J Crew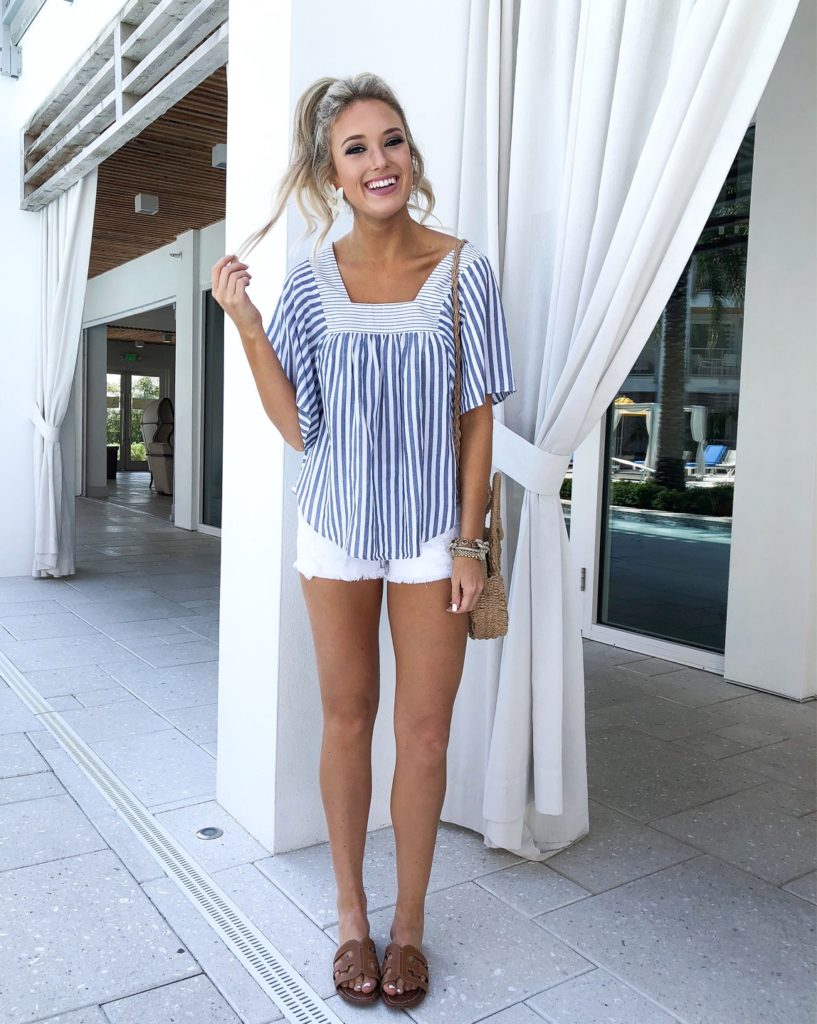 Top: Nordstrom| Shorts: American Eagle | Shoes:  Sam Edelman | Handbag:  Goodnight Macaroon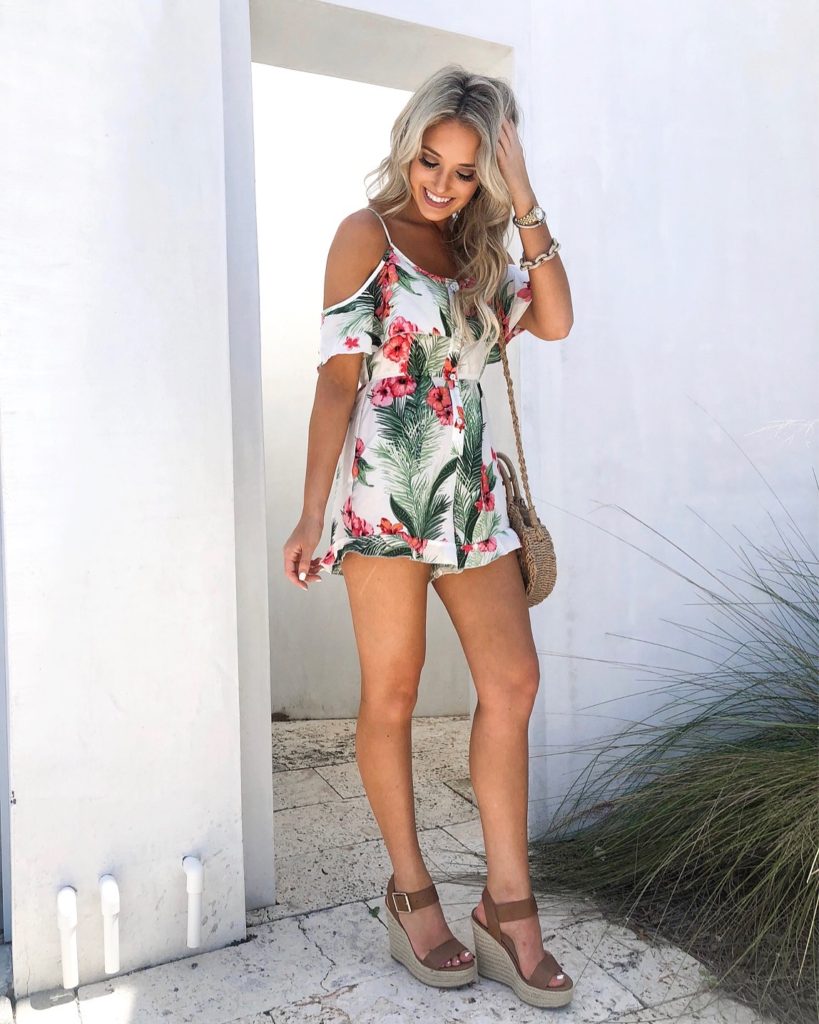 Romper:  Nasty Gal | Handbag:  Goodnight Macaroon  |  Shoes:  Steve Madden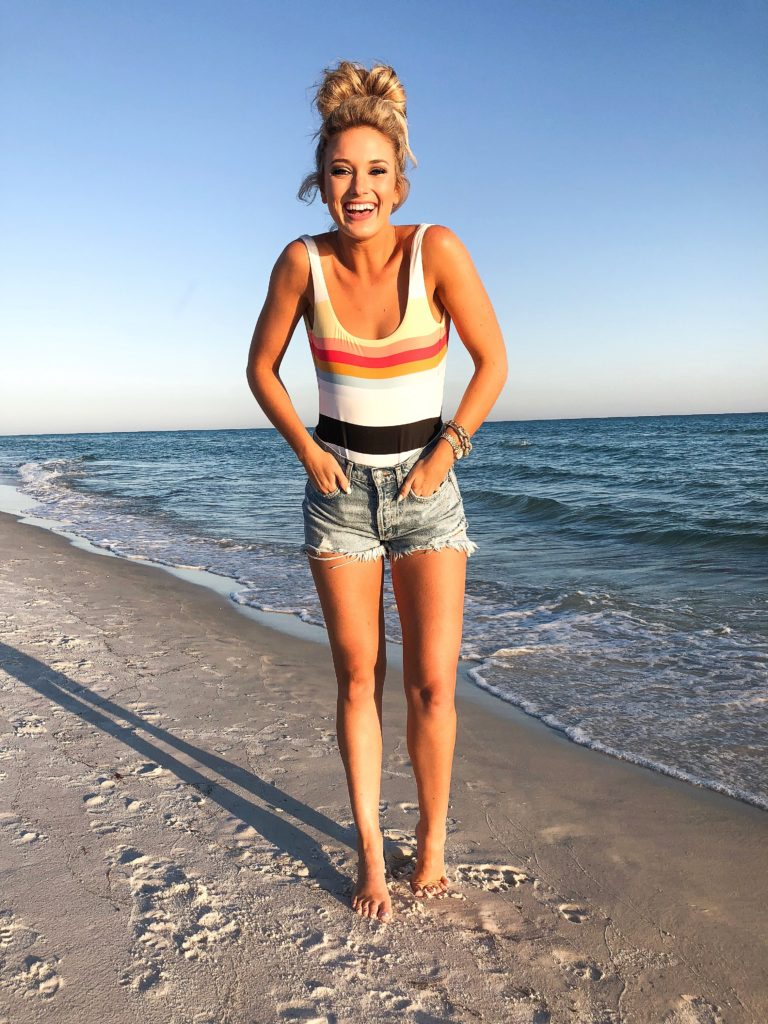 Swimsuit:  Billabong. | Shorts:  AGOLDE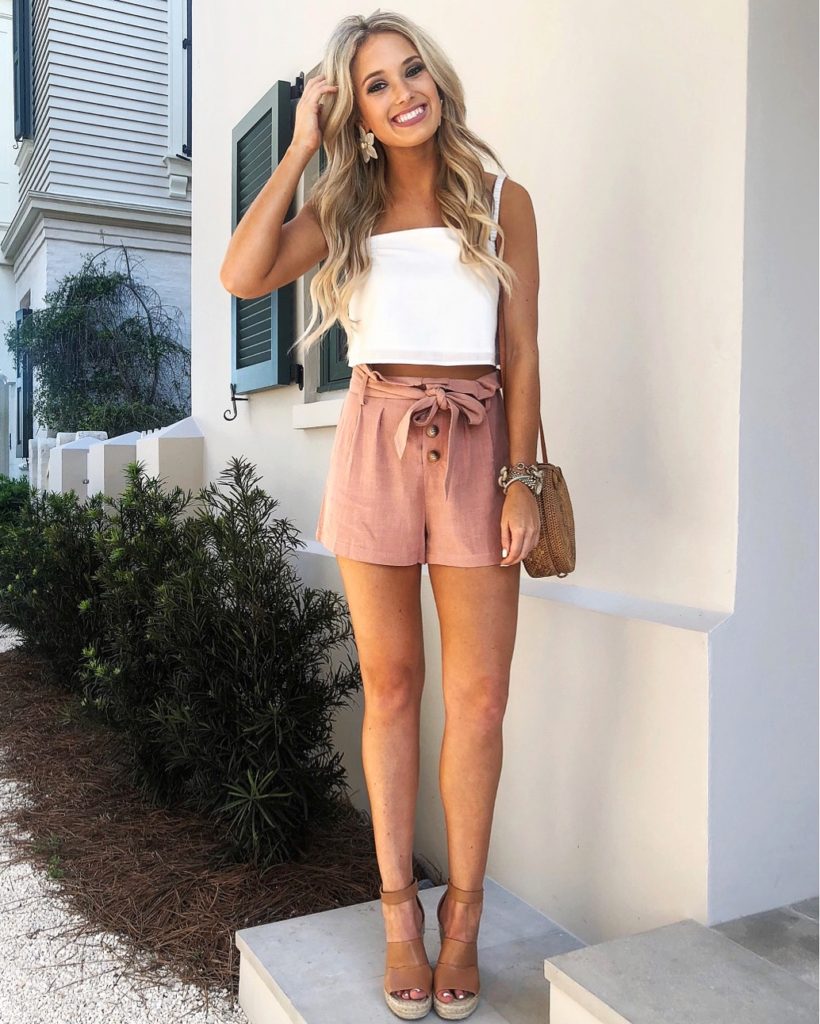 Top:  Revolve | Shorts: Topshop| Shoes:  Treasure & Bond | Handbag:  Goodnight Macaroon | Earrings:  Baublebar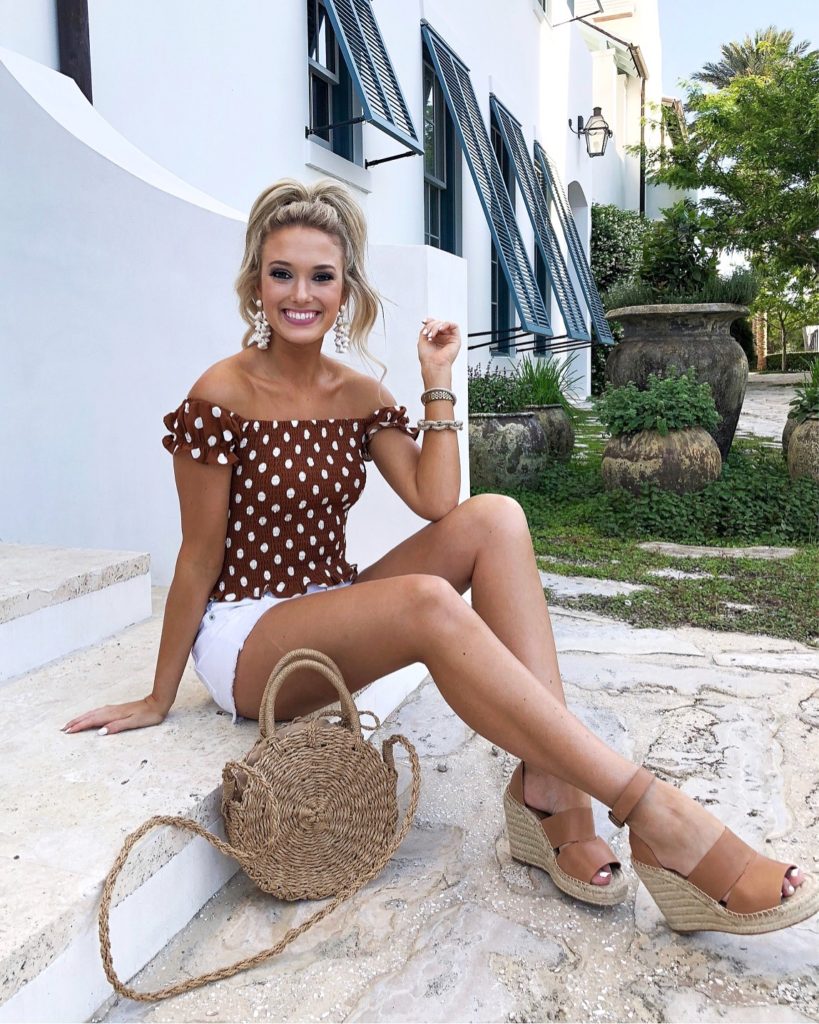 Top:  Revolve | Shorts:  American Eagle |. Handbag:  Goodnight Macaroon| Shoes: Treasure & Bond | Earrings:  Nordstrom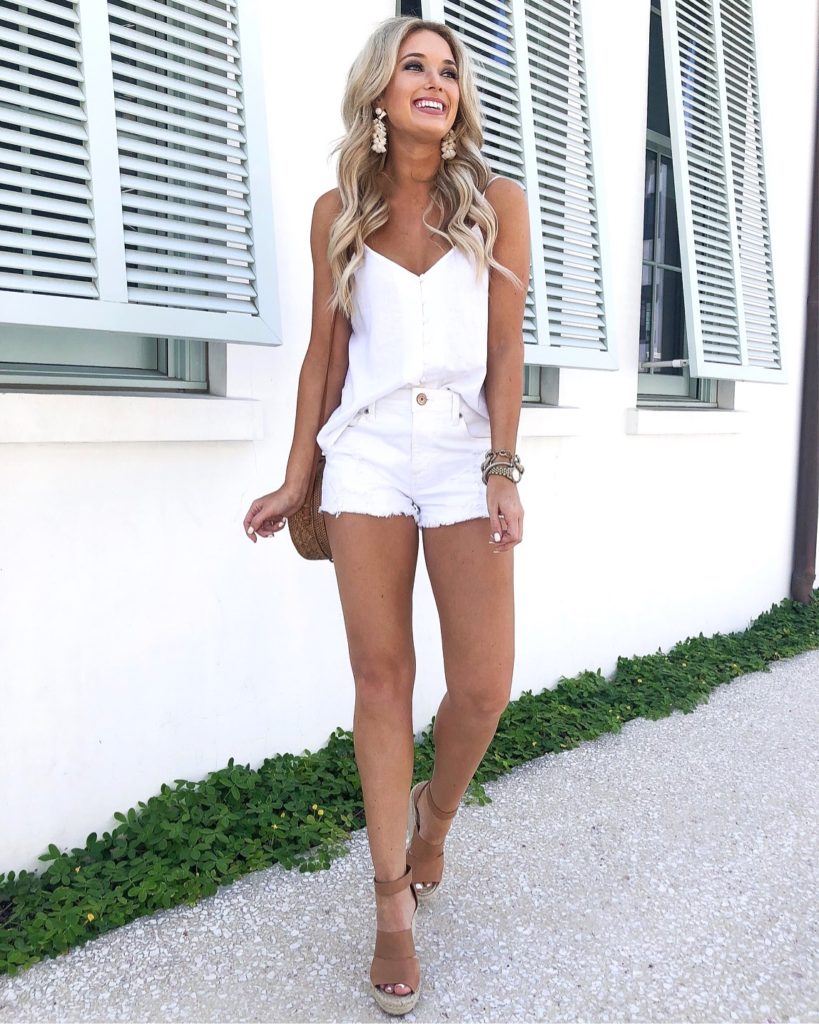 Top: Nordstrom. | Shorts:  American Eagle | Handbag: Goodnight Macaroon | Shoes:  Treasure & Bond | Earrings: Nordstrom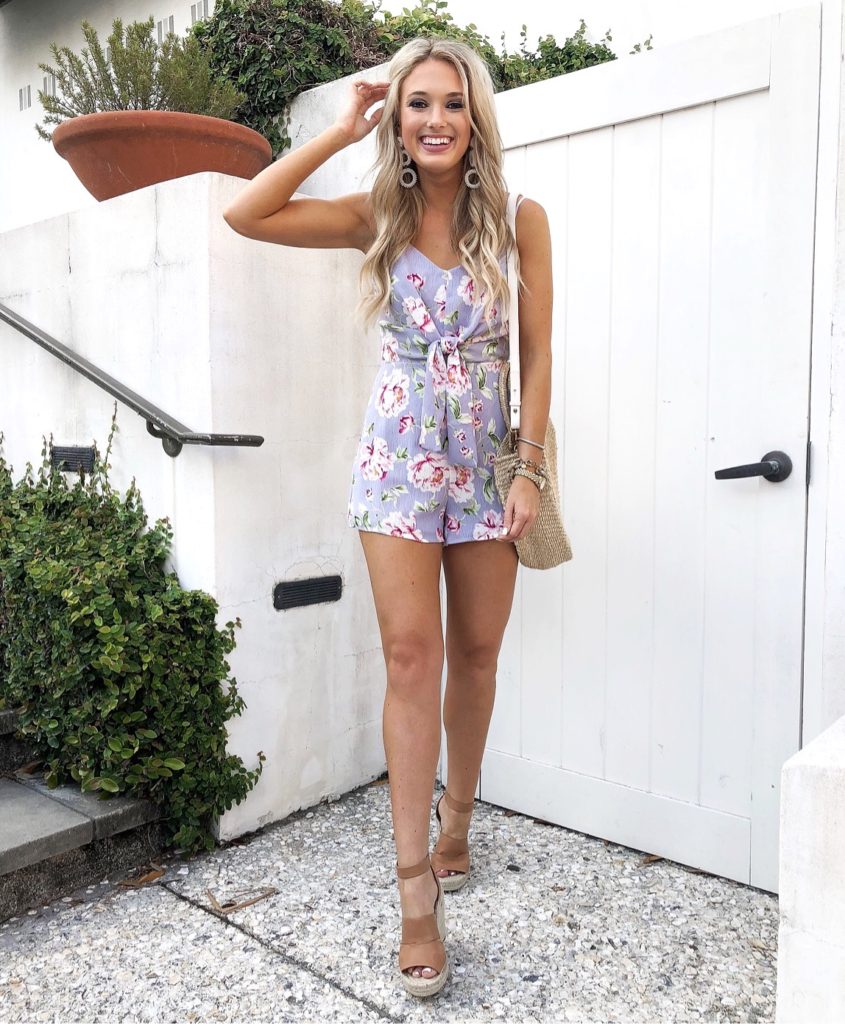 Romper: Lush | Handbag:  Goodnight Macaroon |  Earrings: Nordstrom | Shoes:  Treasure & Bond
Okay y'all, I know this post is a few weeks late, but life has just been a little crazy lately! I got so many questions about this trip, so I can't wait to answer them for y'all!
WHERE WE STAYED
We stayed in a two bedroom condo at The Pointe on 30A, and it was absolutely perfect!  First, the condo was a great size! We stayed for about a week, so it was nice having lots of space.  Second, it was in a great location. We were able to walk to the beach and into town to eat, shop, or whatever else we wanted to do! They have the most beautiful pool and relaxing cabanas! We spent hours out by the pool every day and had the best time!!
WHAT WE ATE
Big Bad Breakfast: We actually ate at the same breakfast place almost every single morning, lol! One, because it was SO good, and two, because it was conveniently located at the condo. It was so easy to walk downstairs every morning and have breakfast right there. By the end of the week, the ladies had memorized my entire order. Haha!
Charlie's Donuts: One morning we did venture out and go to the cutest little food truck for donuts! They were yum yum, but they do sell out fast so be sure to get there early!
George's: This is where we went on my first night in town and it definitely set the bar high!! I have to say it was the best food I had on the entire trip!
Surfing Deer: We met up with a few friends here for dinner one night and had the best time! The environment was wonderful and food was delicious. We sat outside on the patio, and since it gets a little chilly there at night, they provided blankets which made the whole experience so much more enjoyable!
La Crema: We ate here on our last night and it was so YUM! This restaurant is tapas style, so if you like to have a little bit of everything, this is the place for you! Oh, and you HAVE to get the chocolate fondue for dessert (my favorite part)!
Shades Bar & Grill: If you're a plain jane kind of girl when it comes to food, you'll love this place! As y'all know, chicken tenders and French fries is my favorite meal (lol) and they had plenty of that here. My one suggestion is to sit outside on the patio… the inside is much more of a "sports bar" setting.
The Pearl: We actually didn't eat here, but came for drinks! Y'all, they have the cutest patio where you can hang out, enjoy a cocktail, and watch the sunset!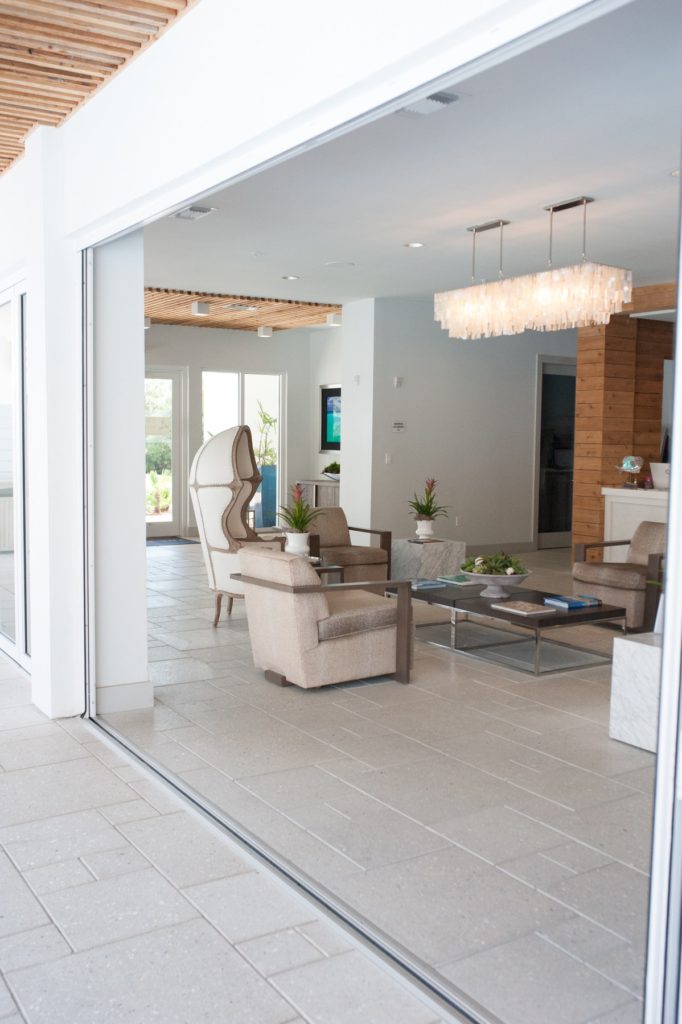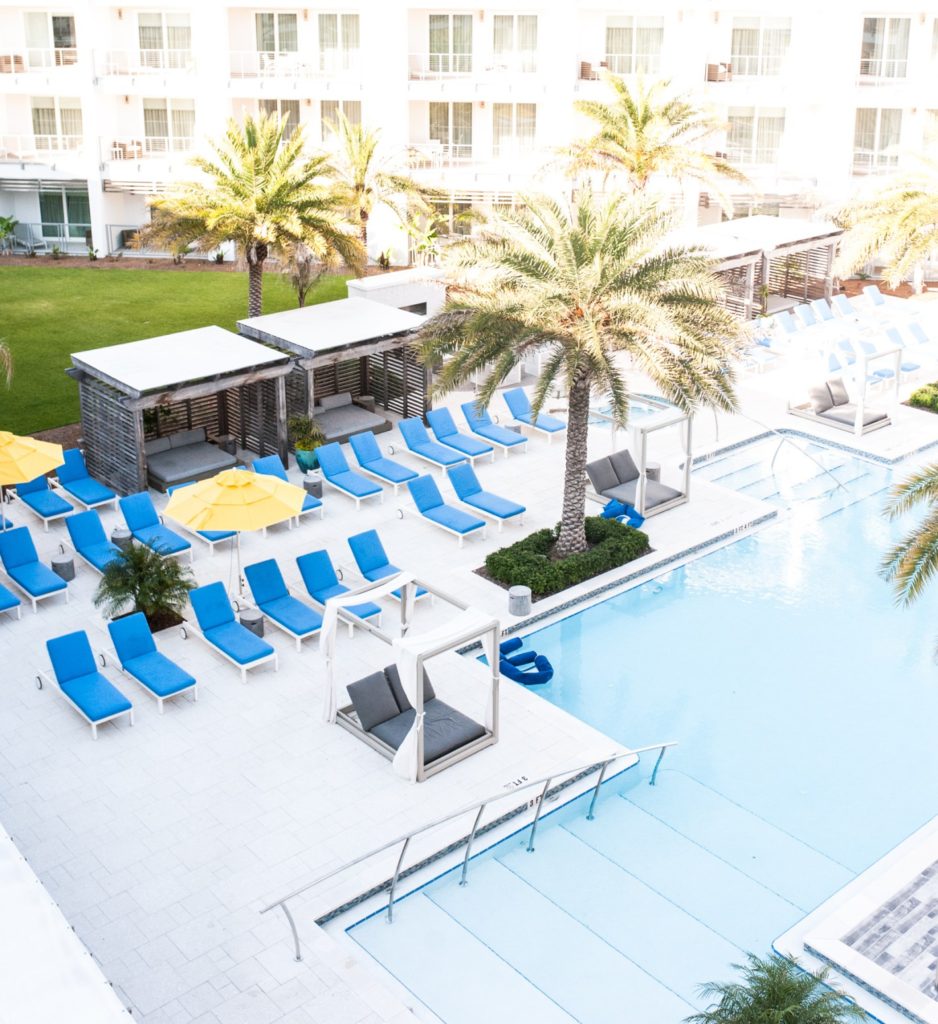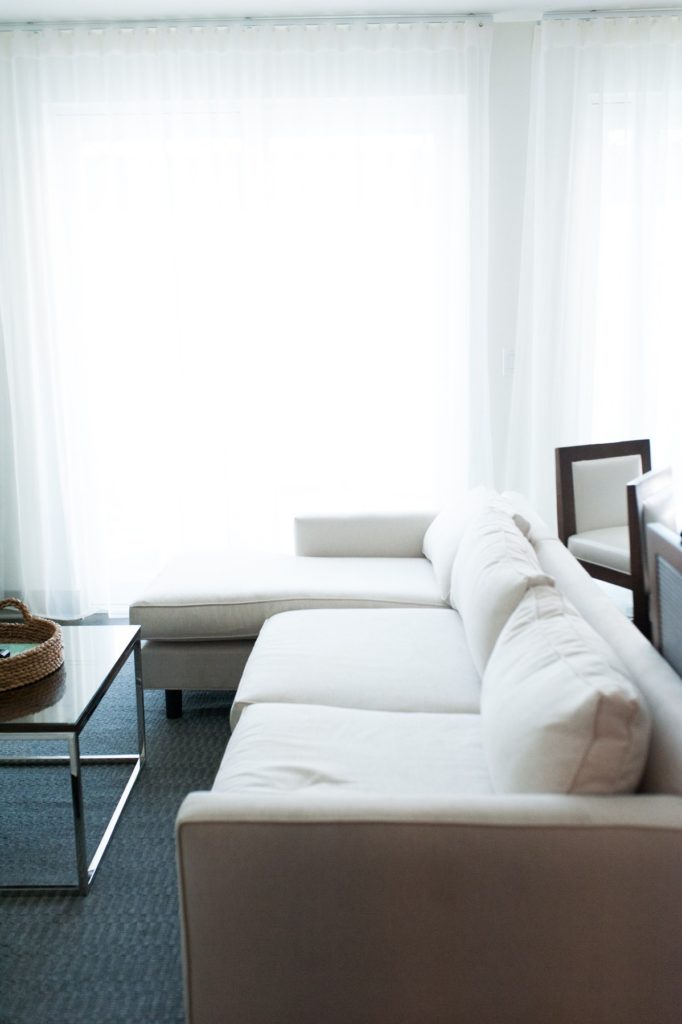 Shop the Post