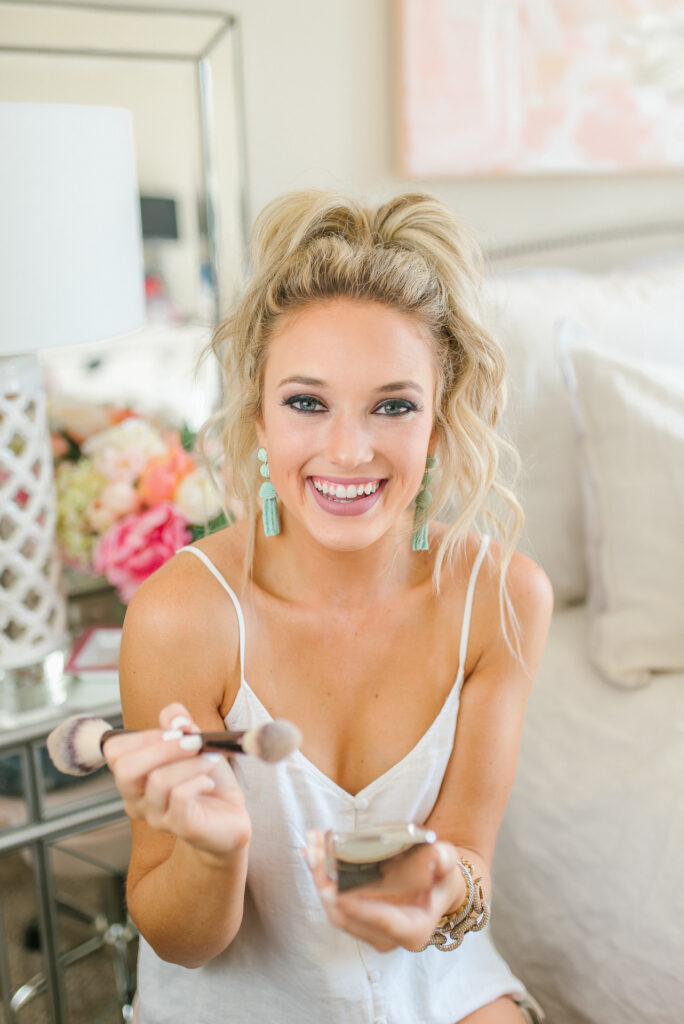 Today I'll be sharing my foundation routine with y'all and reviewing the Hourglass Veil collection. Spoiler alert.. I'm OBSESSED!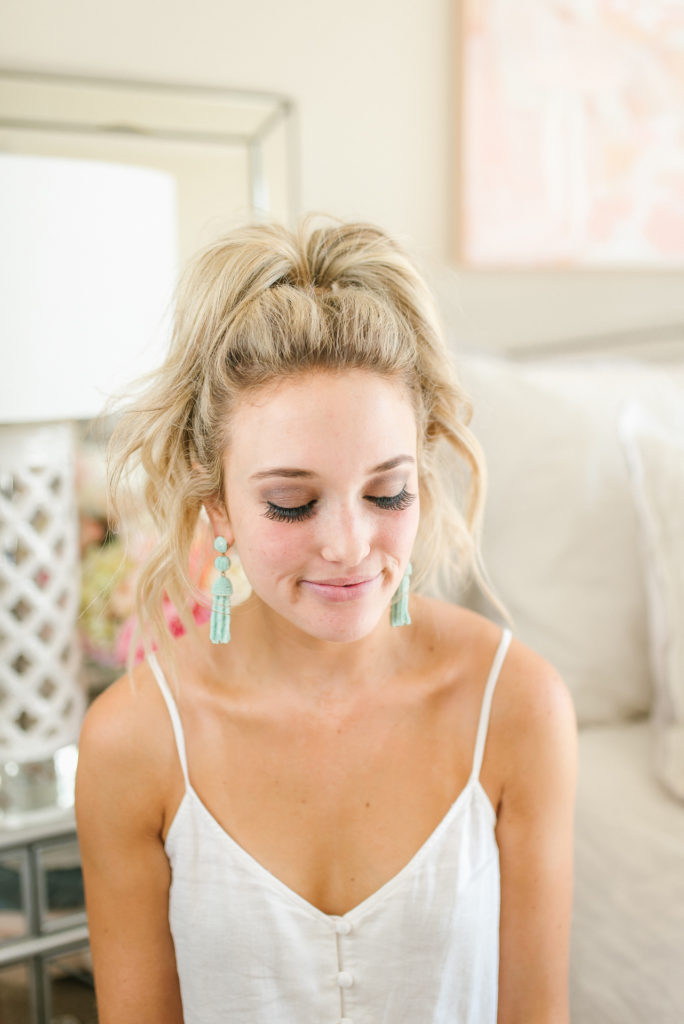 I rarely post with no face makeup on, but I wanted y'all to see everything from beginning to finish!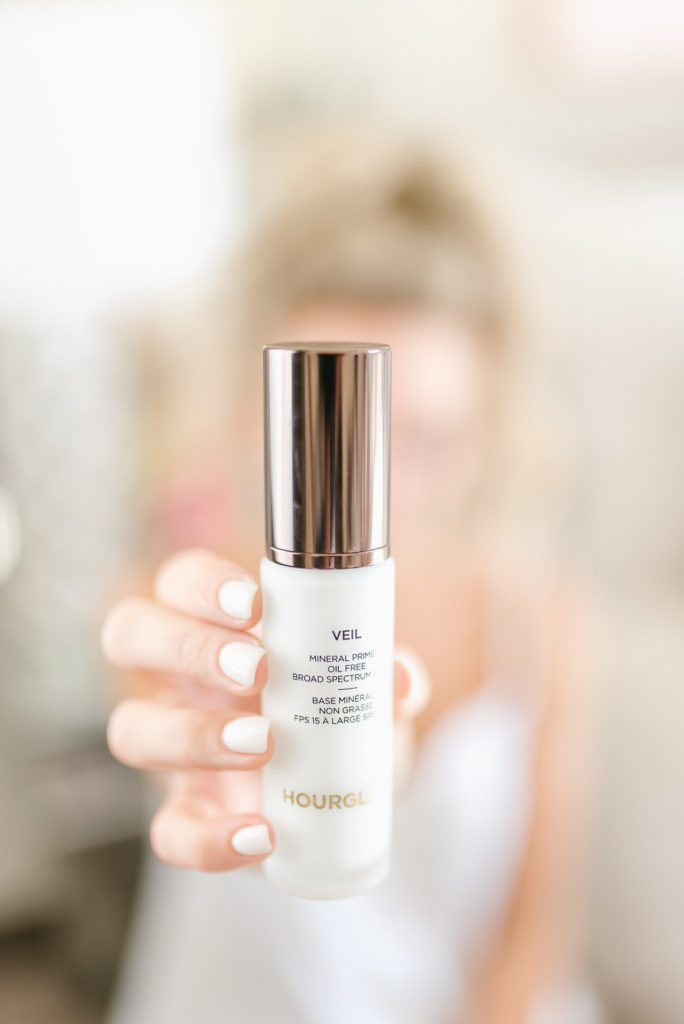 First I start with this primer. It helps my foundation go on SO smooth and evens out my complexion.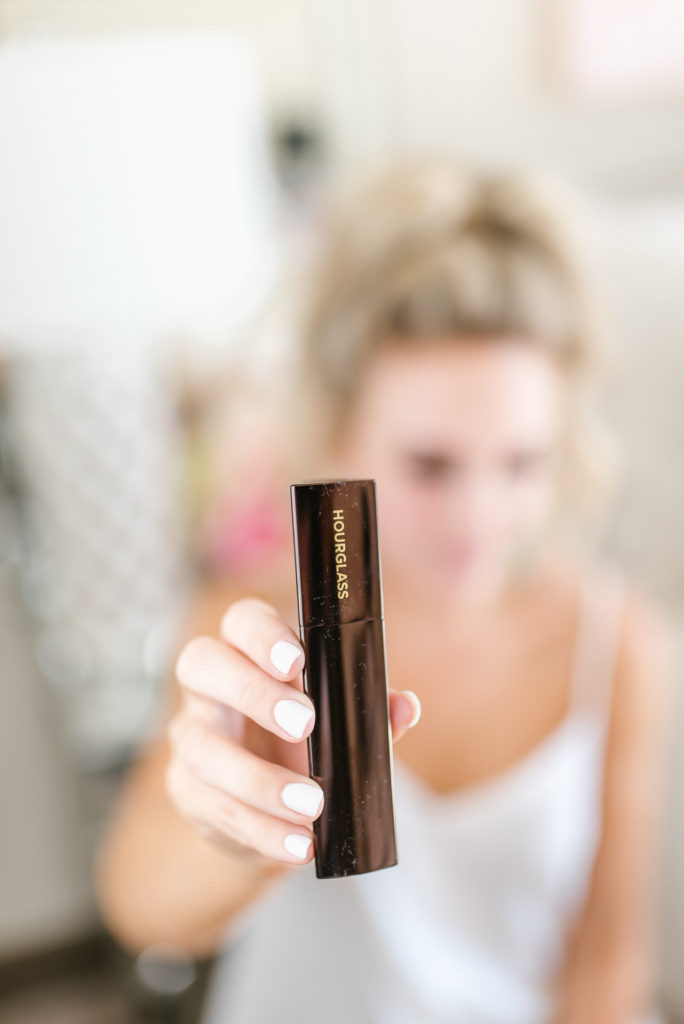 Next, I apply the Vanish Seamless Finish Foundation Stick. Okay, let me start by saying I am SO picky about foundation. I have dry skin, so I want a moisturizing foundation, but I also want full coverage. This has been a hard combination to find, but this foundation is IT!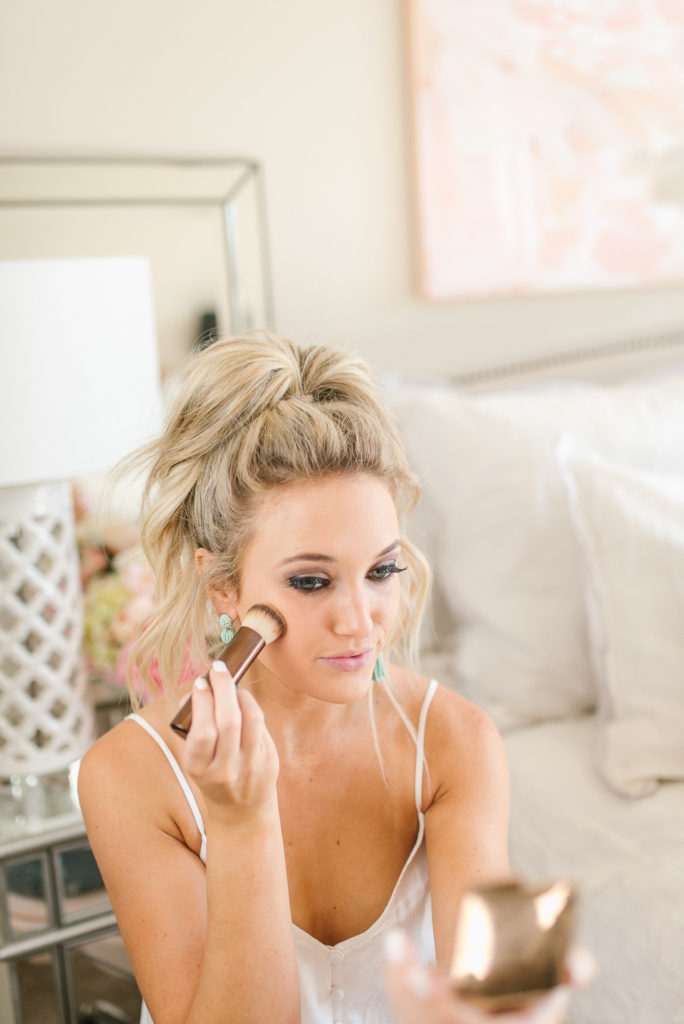 I apply the foundation with this brush. I used to hate spending money on brushes, but honestly it is SO worth it!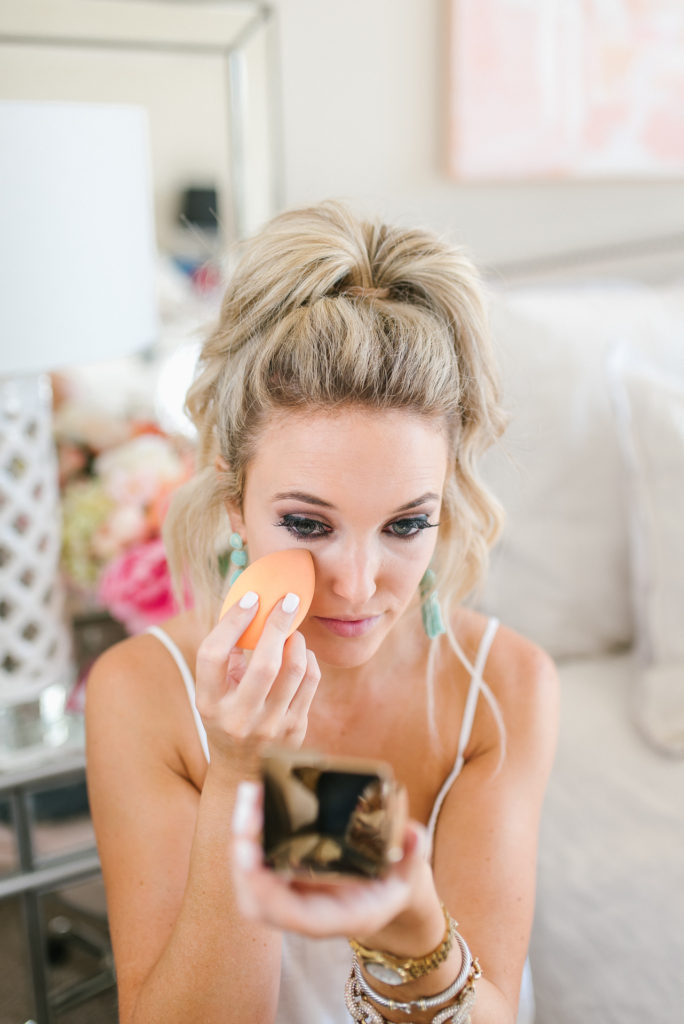 Then I apply concealer. I do not match my skin tone, I go very light (wearing the shade "fair".)  I apply it under my eyes, down my nose, and the middle of my chin!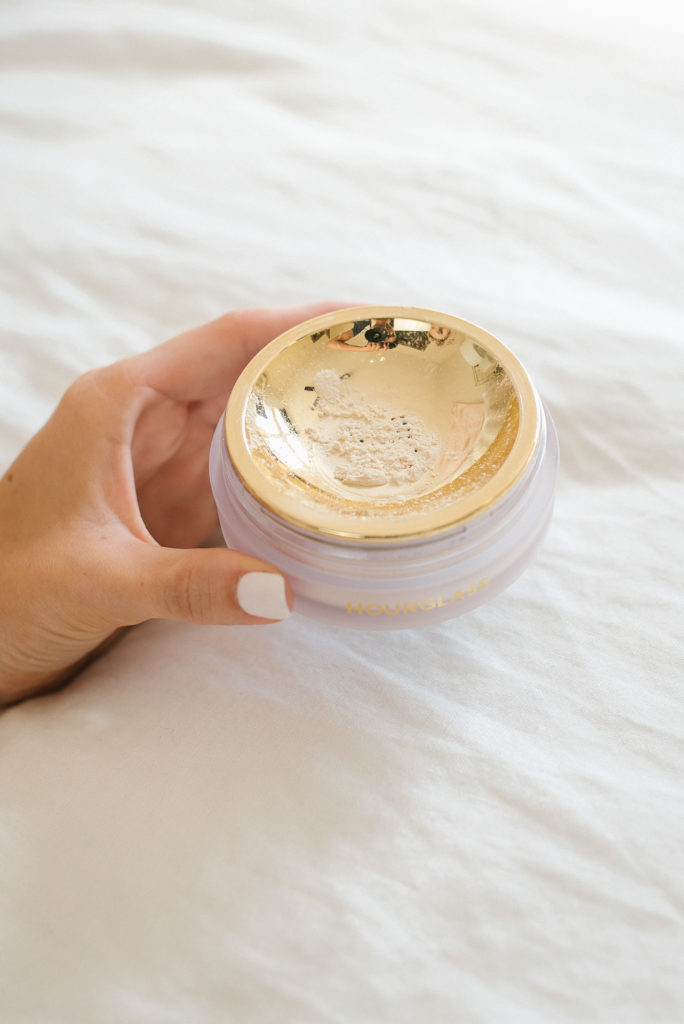 Next, I set everything with the Veil Translucent Setting Powder. As I said before, I have dry skin so I'm usually iffy about powders, but this one is so good!! Also, the design of the container is genius.. no more powder spills!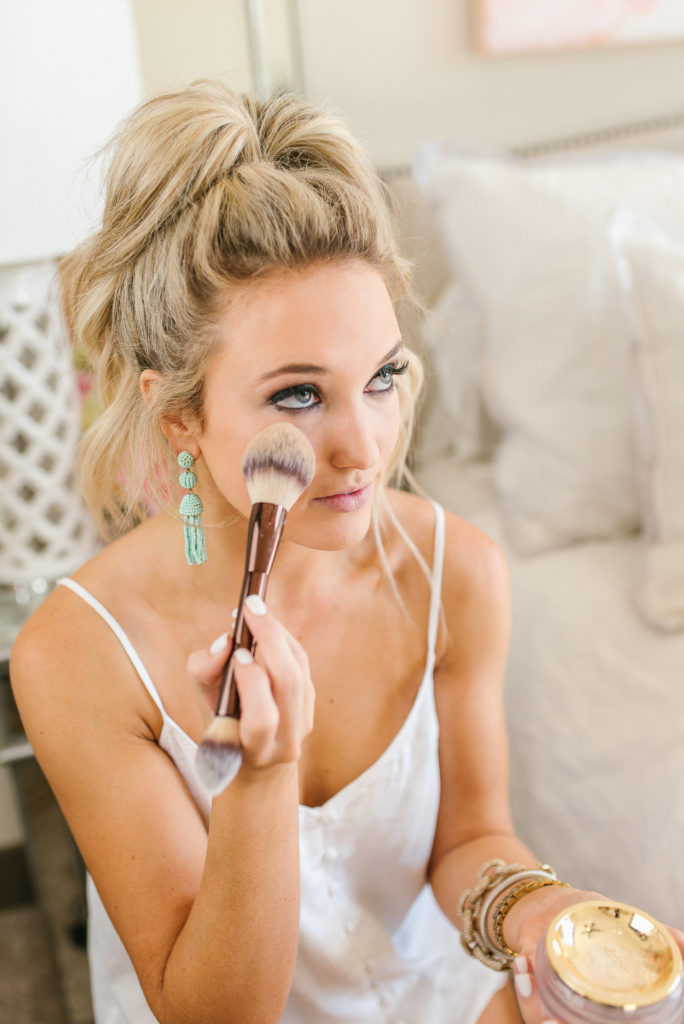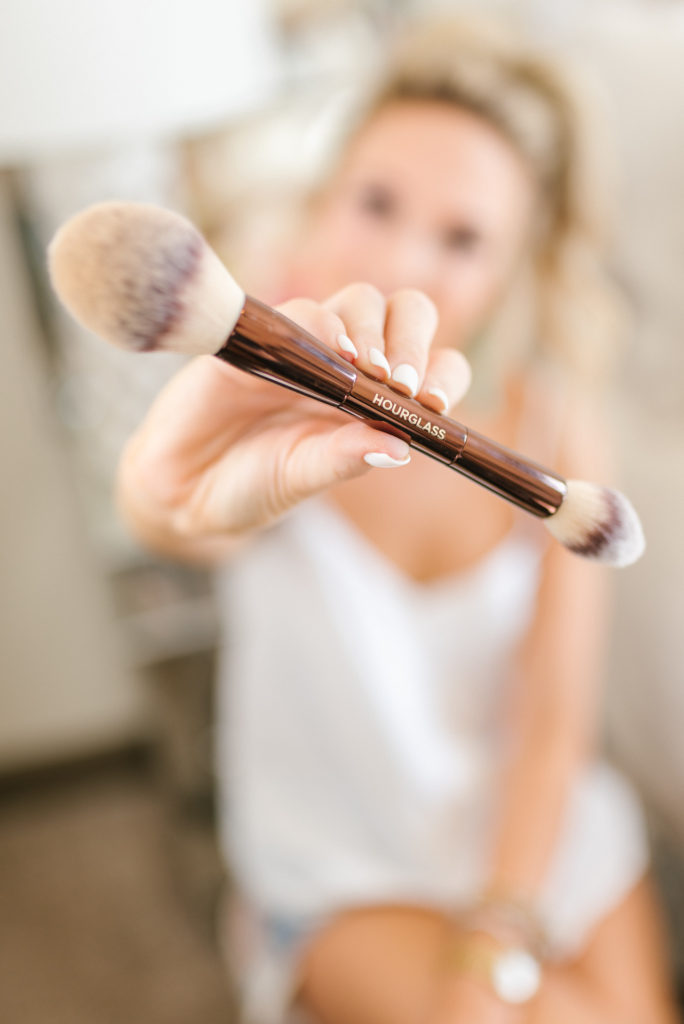 I apply the powder with this brush, which is double sided so you really get a lot of bang for your buck!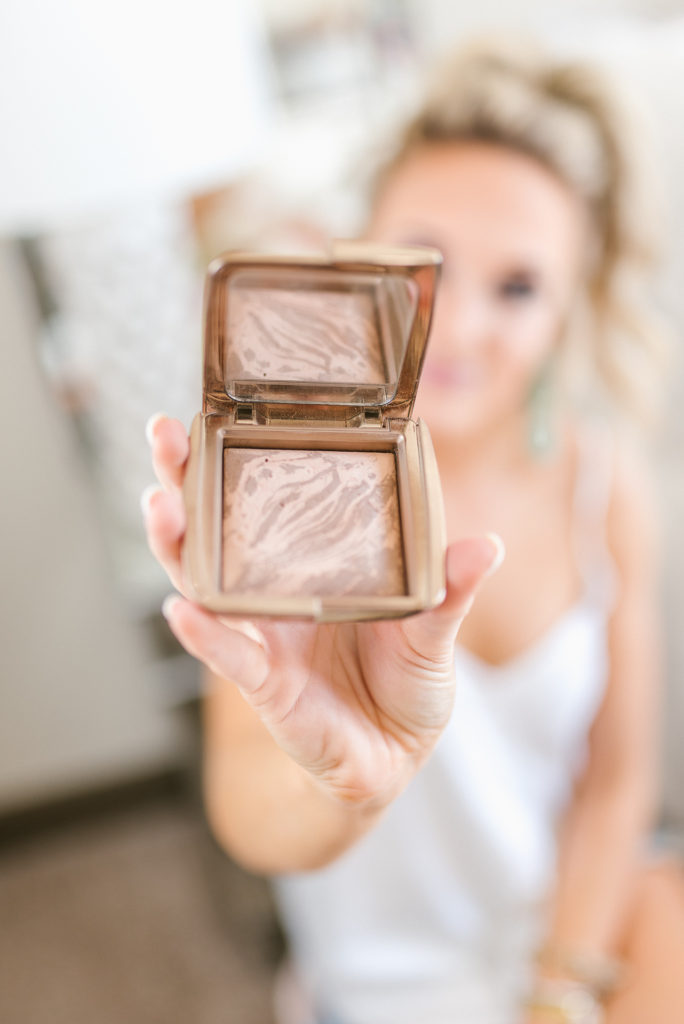 Then, I apply bronzer, which is probably my favorite part of my makeup routine! Y'all know I love to be tan, so a good bronzer is a must! I've been using this one for a few months now and love it! I apply it on the sides of my nose, under my cheek bone, the top of my forehead, and then right underneath my jaw line.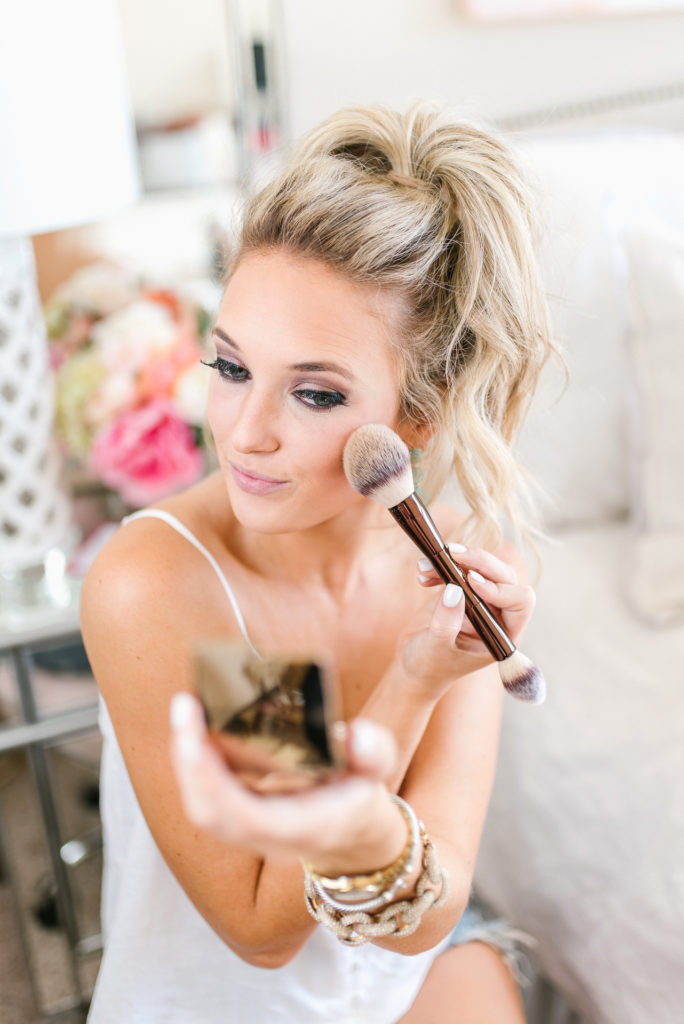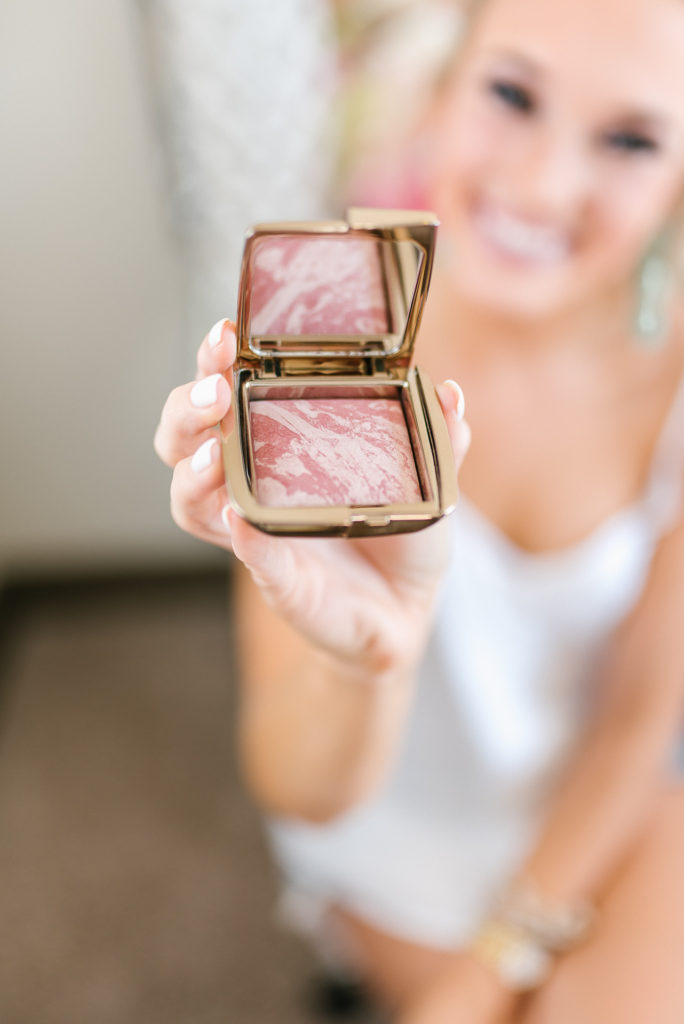 Okay, getting down to the last couple steps! I apply this blush to the apples of my cheeks. If you don't like super pink cheeks, you'll love this blush in the shade "Mood Exposure"! It's very natural looking.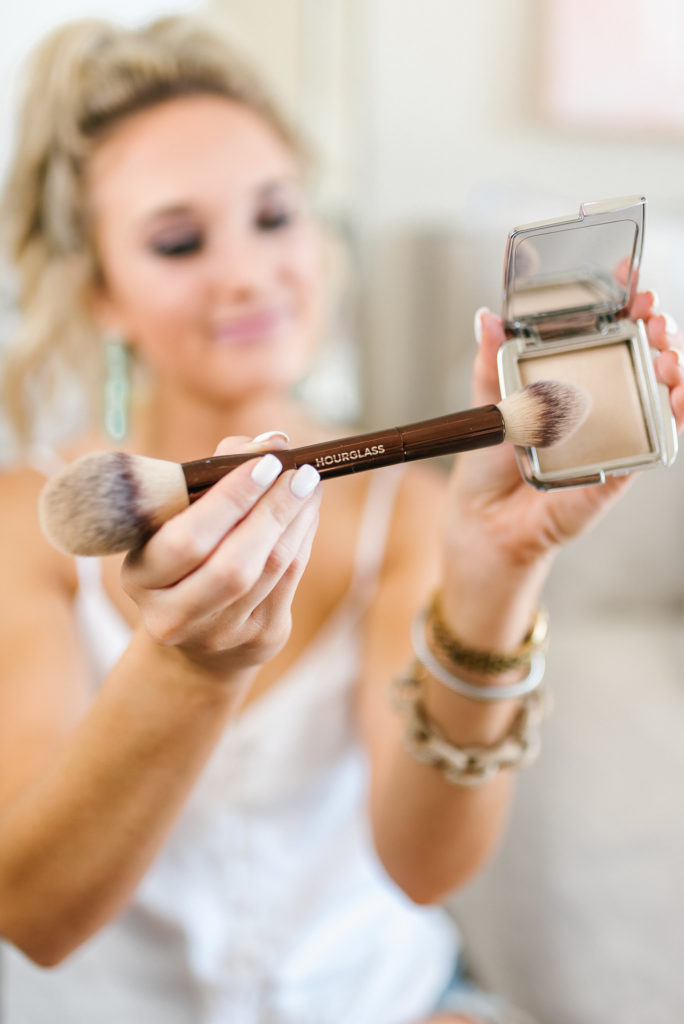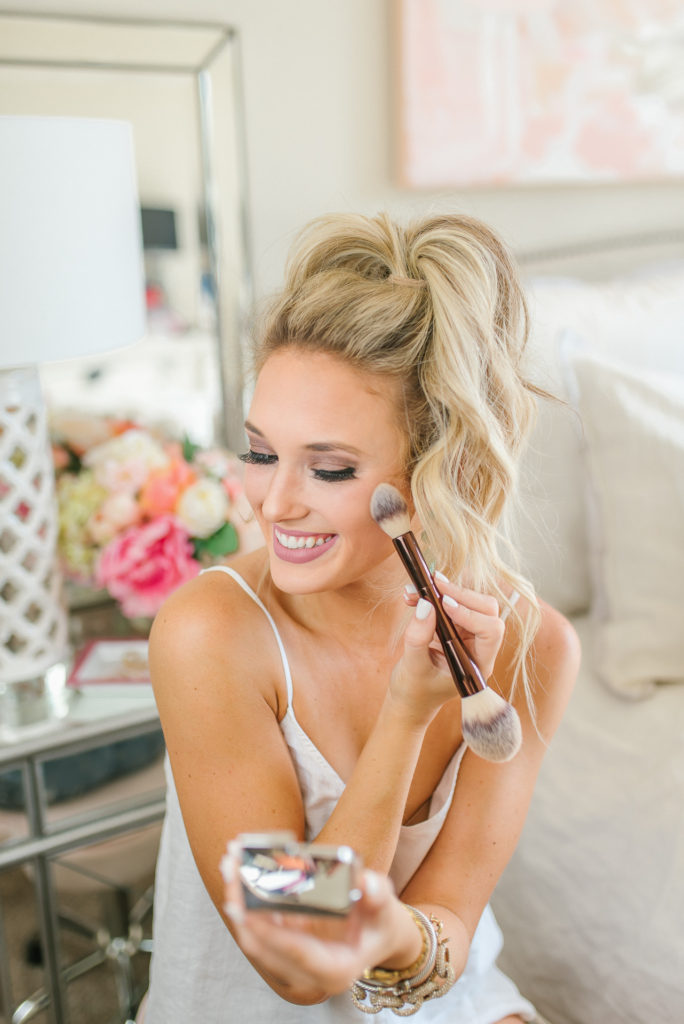 Last step is the highlighter… who doesn't love a little glow?! I apply it down my nose and right above my blush with the other side of the brush I used for my powder! I'm wearing the shade "Brilliant Strobe Light".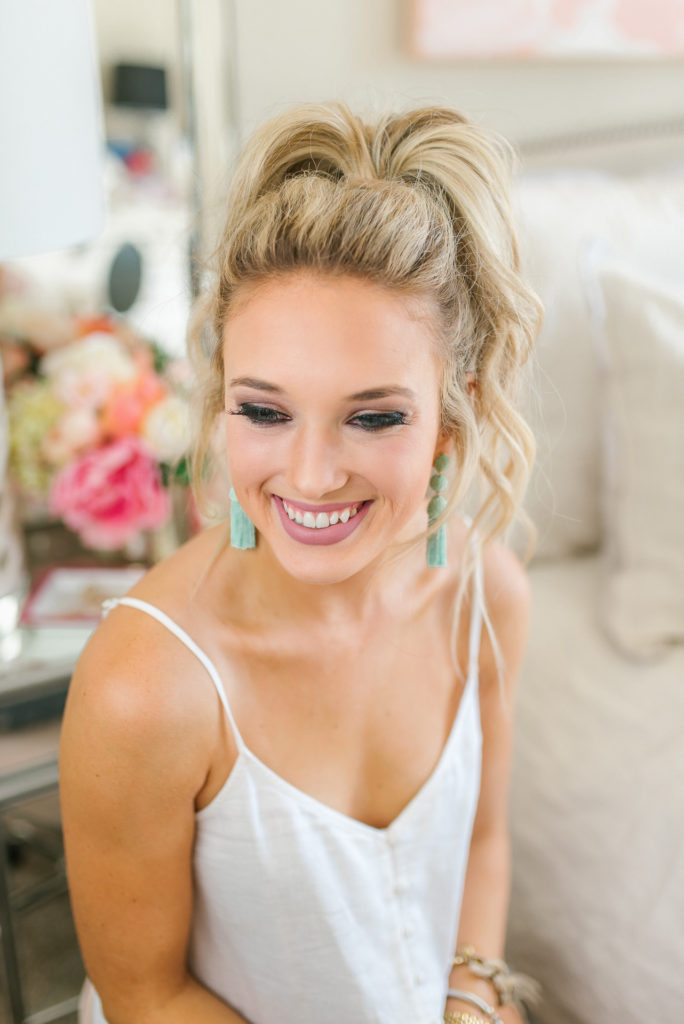 That's it, guys!! If you have any questions about my routine that I didn't answer here, please feel free to reach out!