Swimsuit: Isabella Rose | Earrings: Nordstrom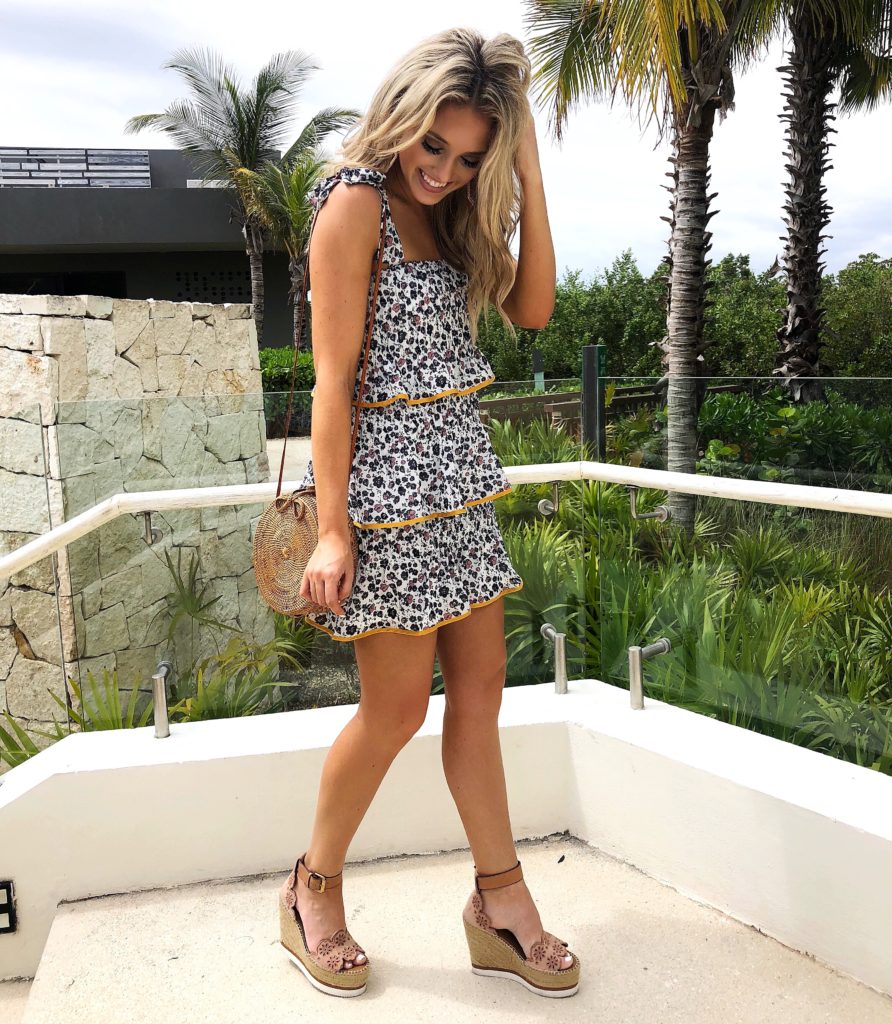 Dress: Tularosa | Shoes: See by Chloe | Handbag: Urban Outfitters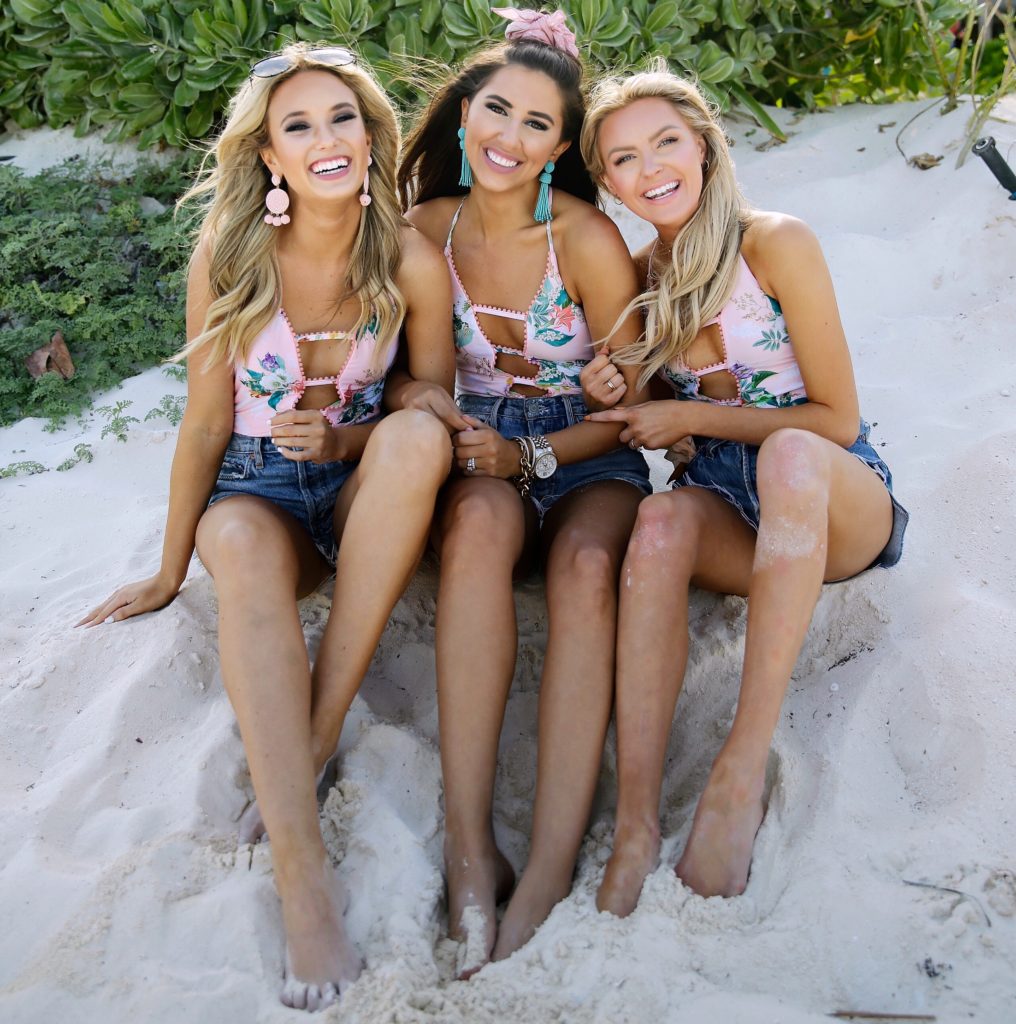 Swimsuit: Isabella Rose | Shorts: AGOLDE | Pink Earrings: BP |  Turquoise Earrings:Nordstrom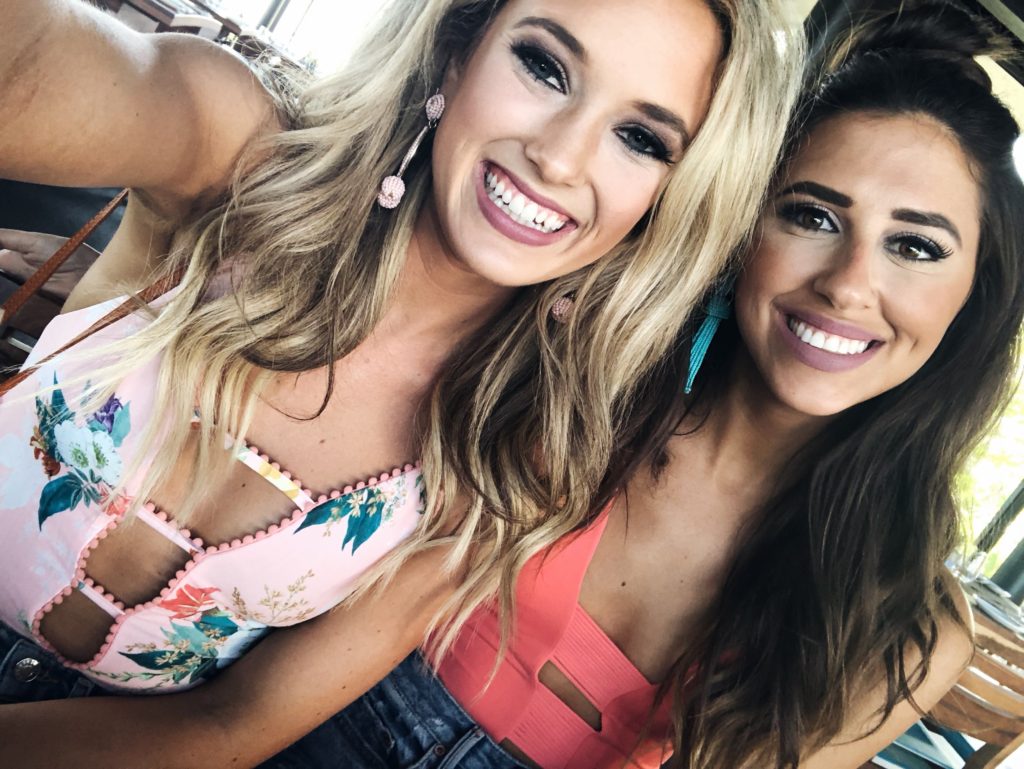 Pink Swimsuit: Isabella Rose |Pink Earrings: Nordstrom | Coral Swimsuit: Isabella Rose | Turquoise Earrings: Nordstrom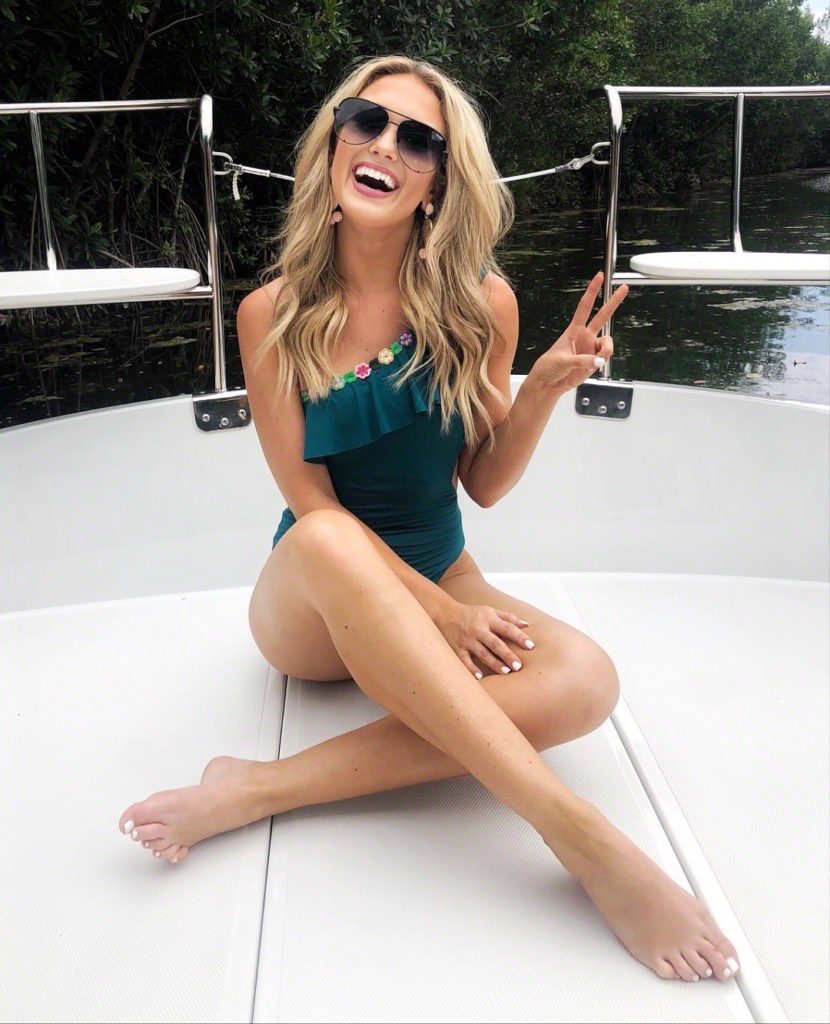 Swimsuit: Isabella Rose | Sunglasses: Quay |Earrings: Nordstrom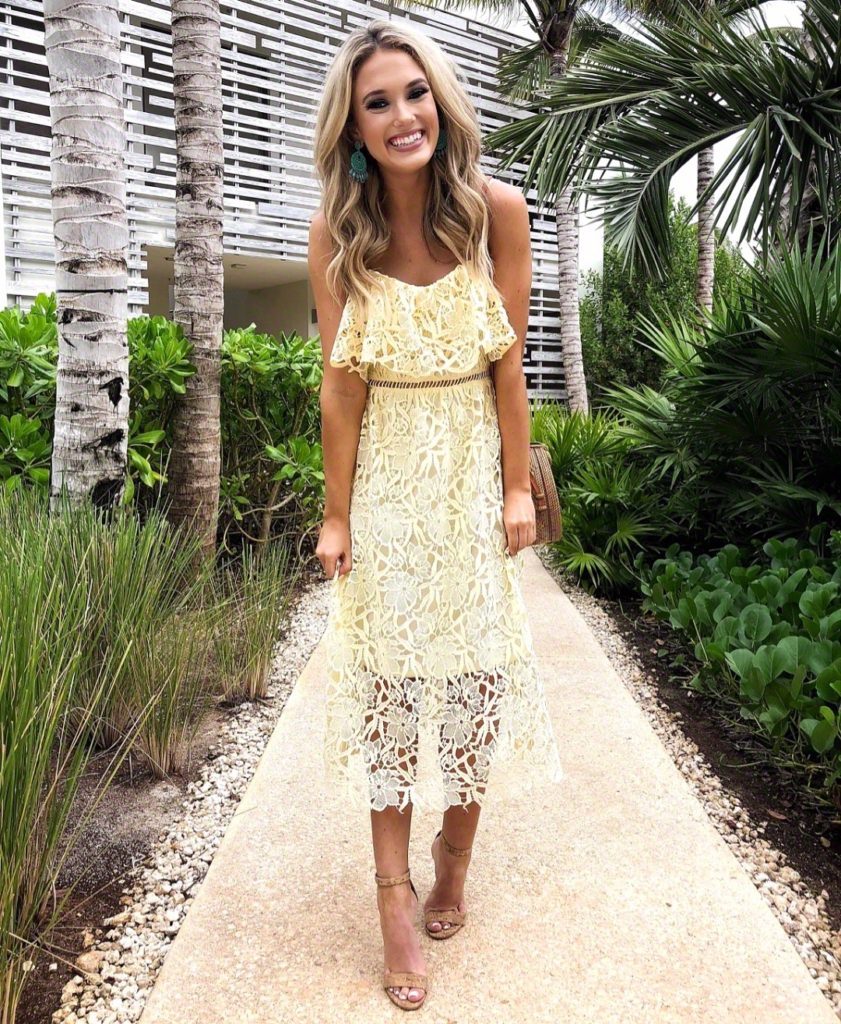 Dress: Nordstrom | Shoes: Sam Edelman | Handbag: Urban Outfitters | Earrings: BP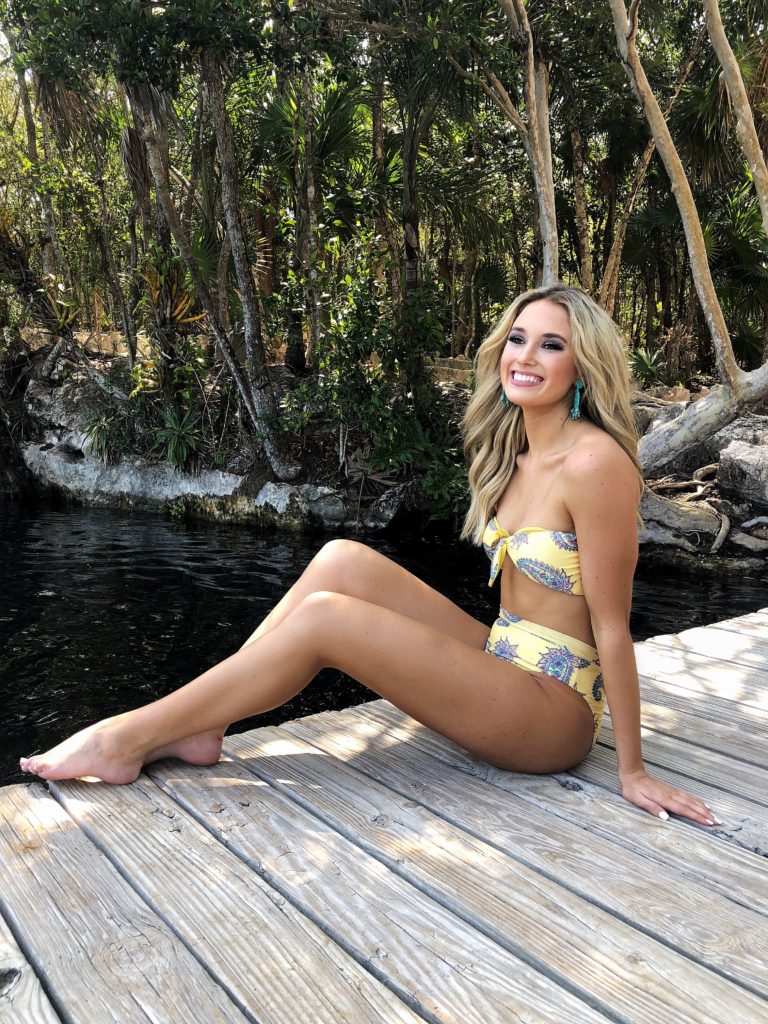 Swimsuit:Isabella Rose Bottoms| Earrings: BP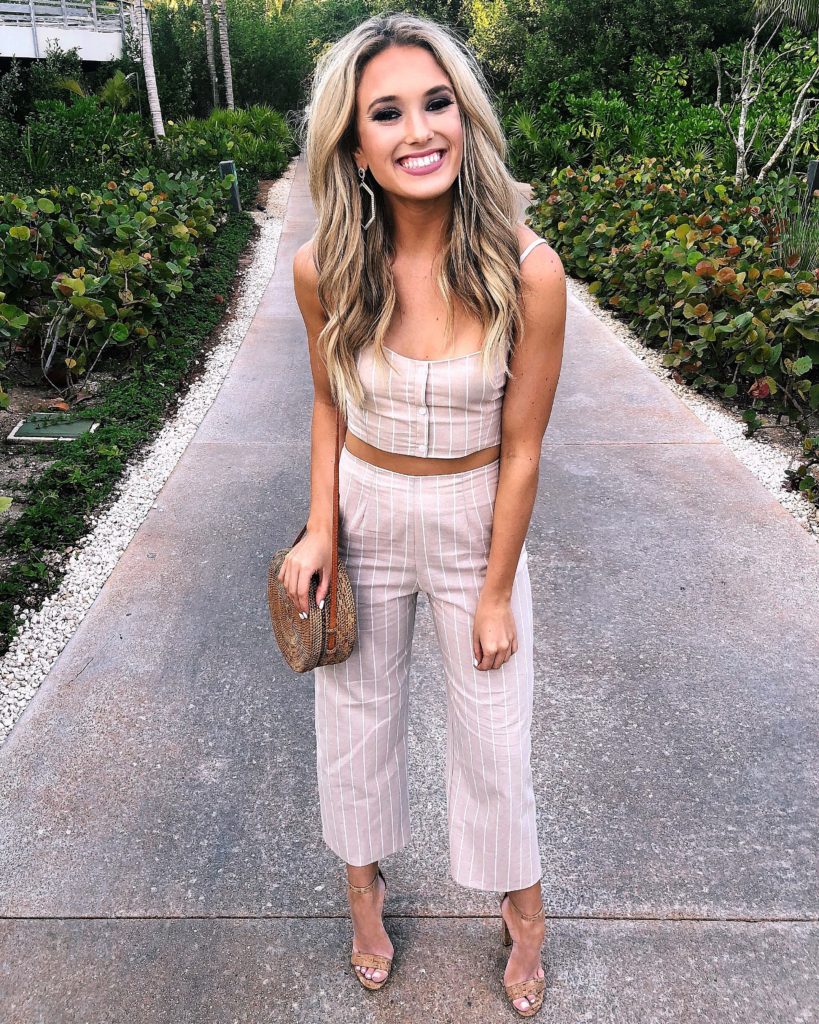 Top: Leith | Pants: Leith | Shoes: Sam Edelman | Handbag: Urban Outfitters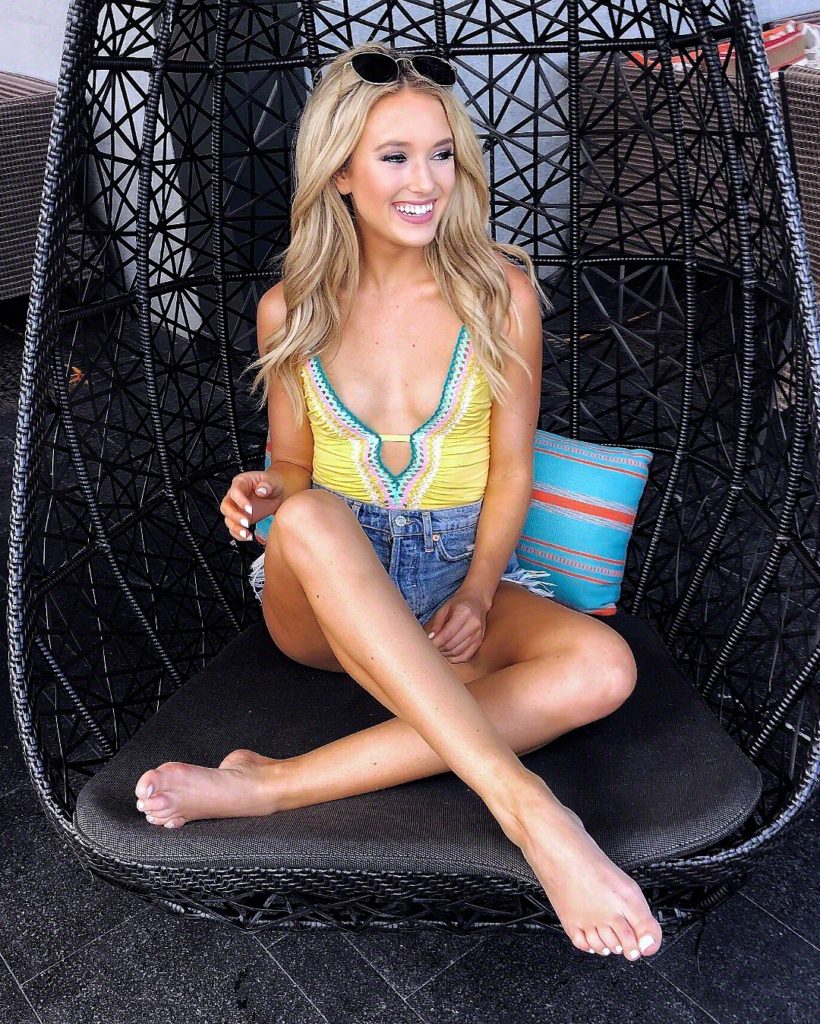 Swimsuit: Isabella Rose | Sunnies: Quay | Shorts: AGOLDE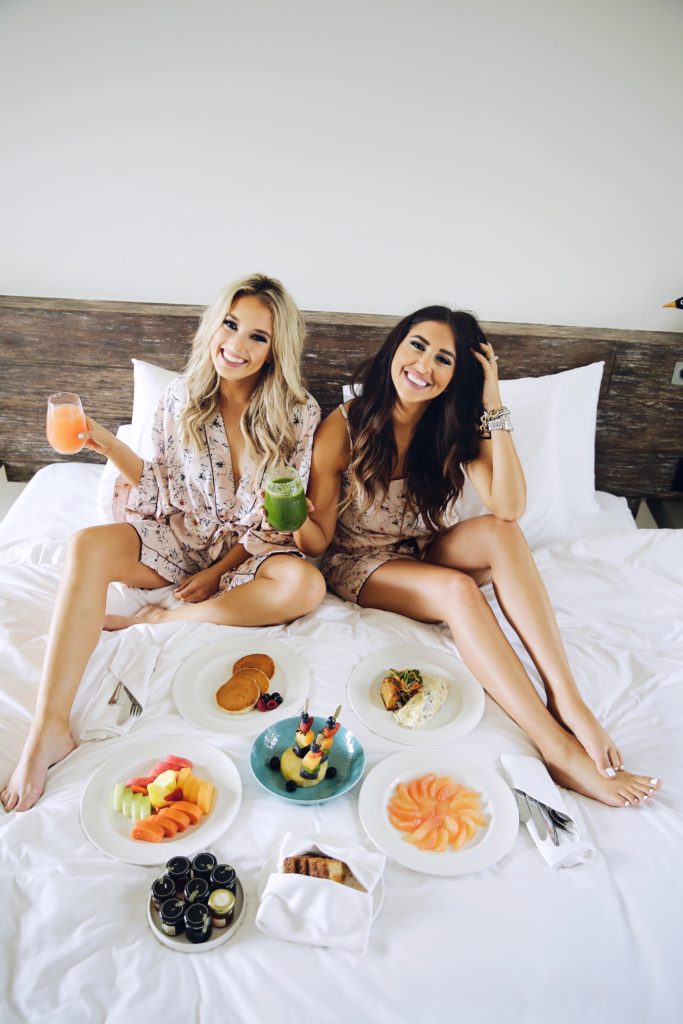 Robe: Topshop (sold out) | PJ Set: Topshop | Topshop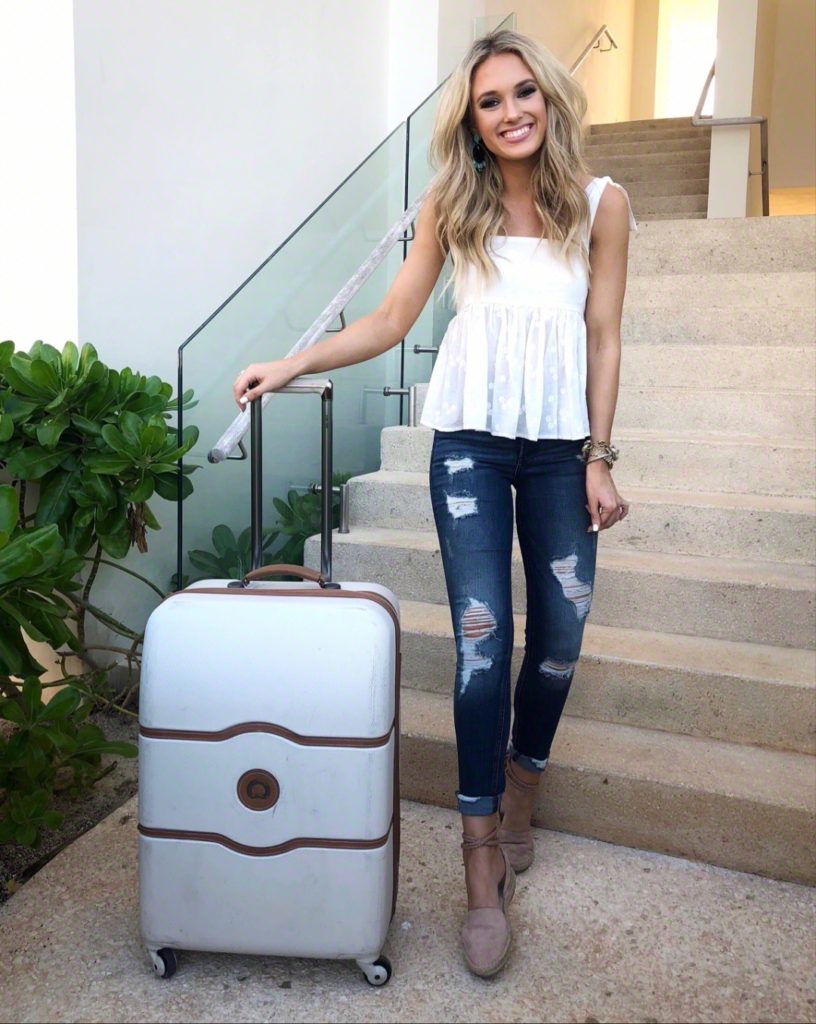 Top: BP | Jeans: Express | Shoes: Steve Madden | Luggage: Delsey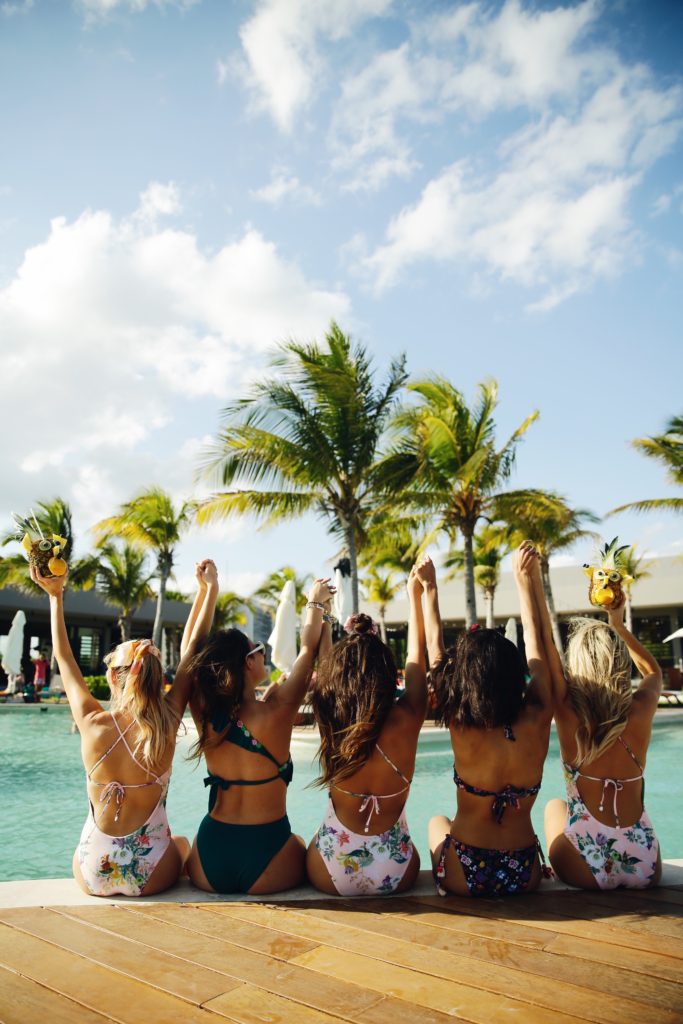 Pink Swimsuit: Isabella Rose | Green Swimsuit: Isabella Rose
Happy Friday, babes!!  I'm so excited for today's post 'cause I'm giving all the details on our trip to Mexico, which has been one of my favorites yet! Dede and I were invited by Isabella Rose, the absolute cutest swimwear brand, to come hang out with them in Playa Del Carmen for a week and we had the BEST time (not to mention we got to wear so many cute swimmies!!)
Where we stayed:
We had the pleasure of staying at Andaz Mayakoba Resort, which was absolutely beautiful.  My room was very spacious, had beautiful decor, and had the most gorgeous ocean view (not to mention the hot tub on the balcony!)  If you watched my insta stories, you may have seen that the cast of Vanderpump Rules stayed at the same resort a little while back, which I thought was super cool!
What we ate:
The resort has four restaurants on property and we got to eat at all of them! Most mornings we had a buffet breakfast at Cocina Milagro, which was absolutely incredible. I basically ate my weight in waffles, pancakes, donuts.. and fruit (at least I had one thing that was healthy lol!)  For lunches and dinners, we tried out the other three restaurants (Olla Ceviche, Olla Taco, and Casa Amate) which were all great! Casa Amate was definitely my favorite dinner spot… so dang good!!
WHAT WE WORE: 
The whole squad rocked Isabella Rose swim suits the whole time, and I think it's safe to say, we were the best dressed guests at the resort (; Not only are the suits super cute, but SO well made and comfortable. Honestly, I am super picky when it comes to swimsuits, but these 100% passed the test! Out of all five that I wore, I have to say this one is my favorite!
Overall, I had the best week, with an amazing group of girls, at a beautiful resort, rocking the cutest swim suits!!
Shop the Post