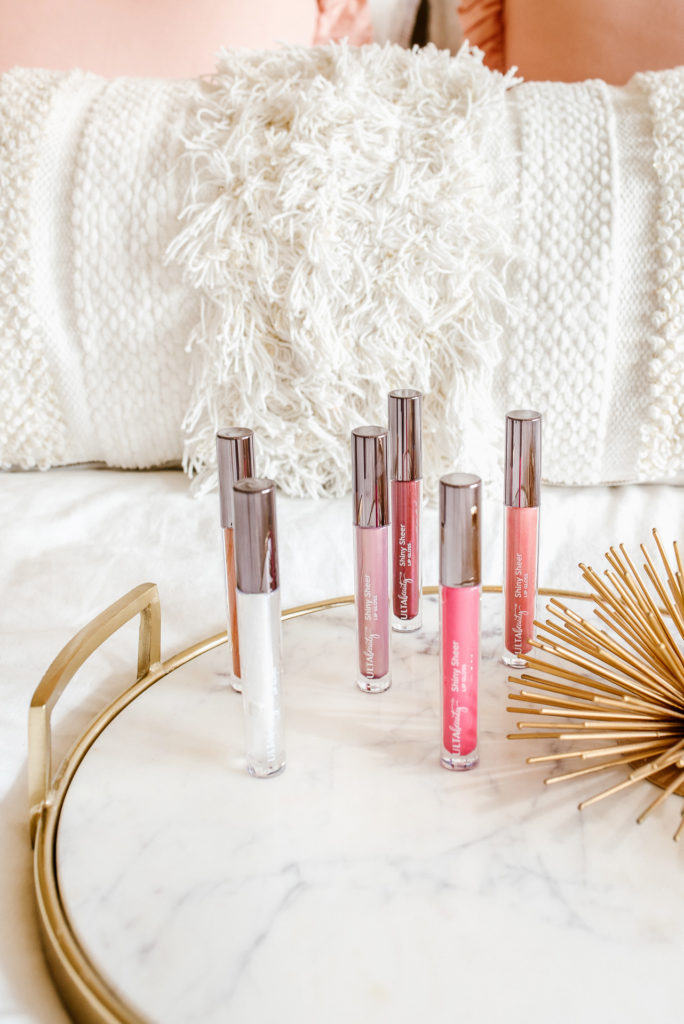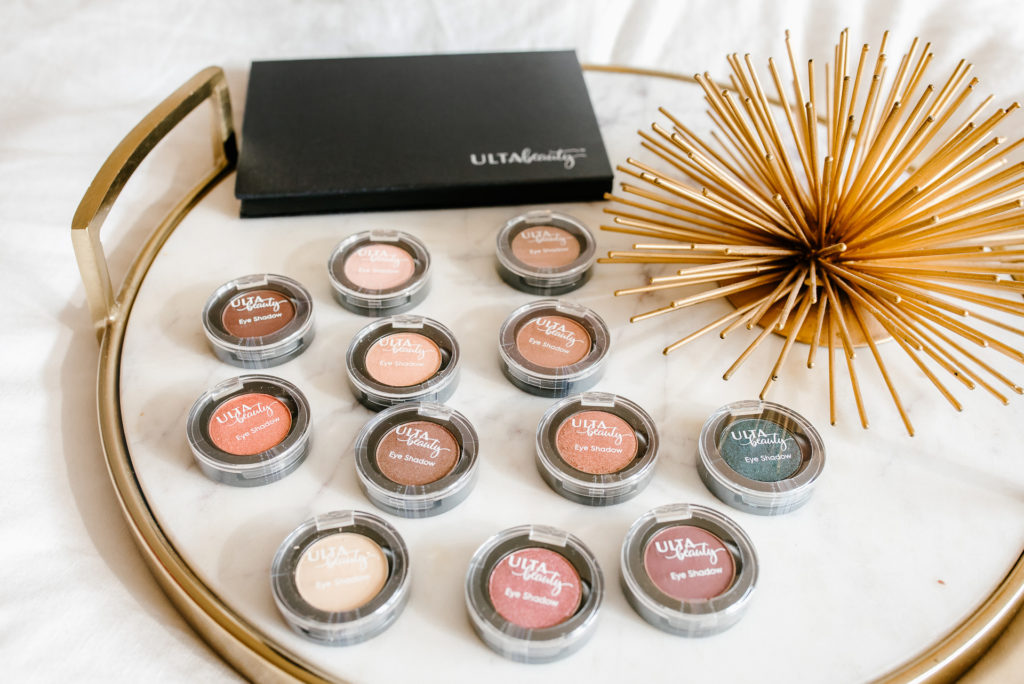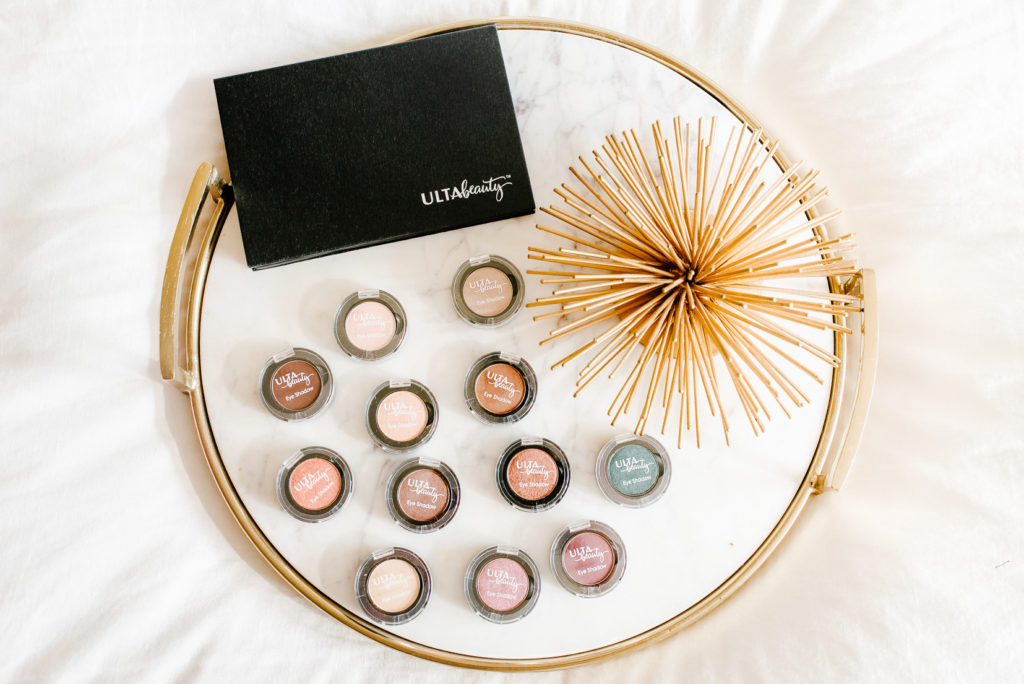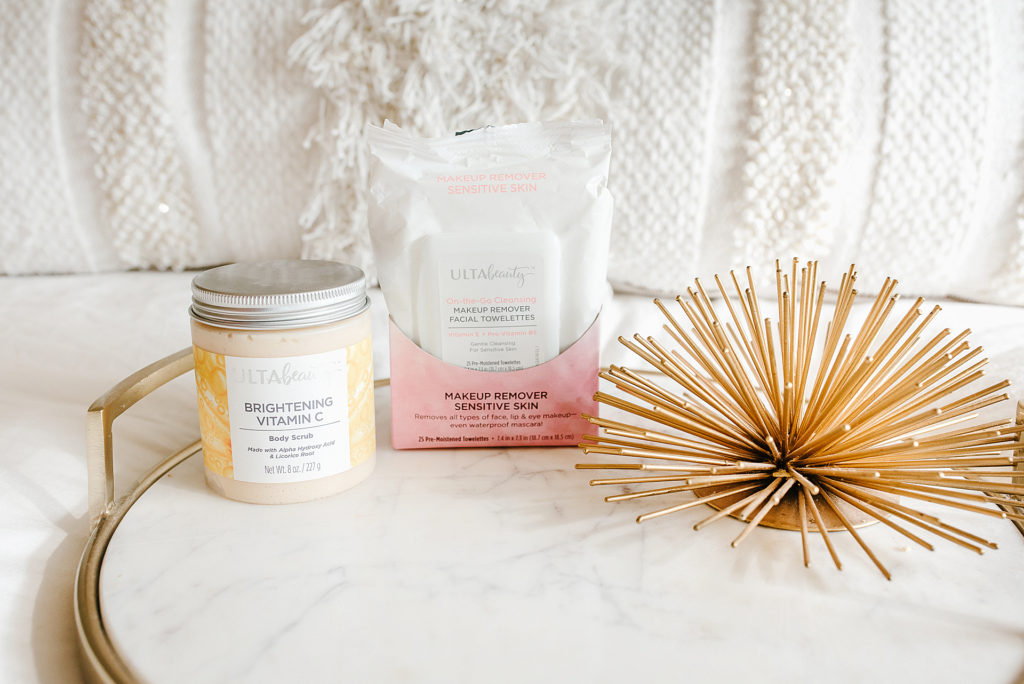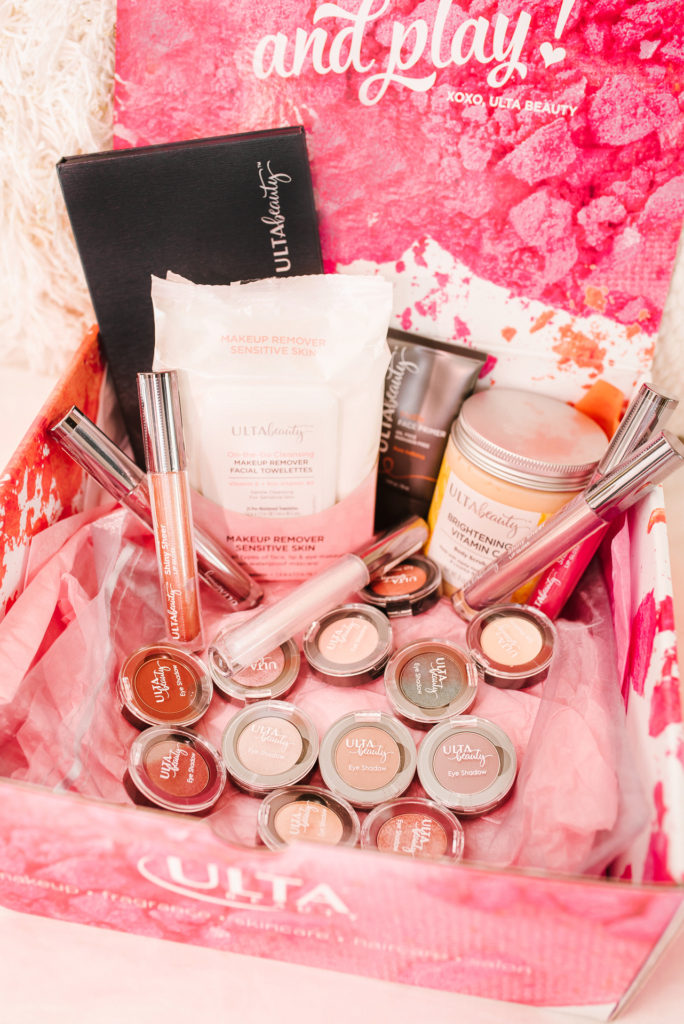 Customizable Eyeshadow Palette| Lip Gloss | Brightening Vitamin C Body Scrub  | Facial Cleansing Towelettes | Hydrating Face Primer | Eyeshadow
When moving to Houston last year, I was searching for an apartment and narrowed it down to two choices. One of the options is walking distance to Chick-fil-A AND Ulta, so I think y'all know which one won (lol!) Since I make trips to Ulta almost weekly (don't judge), living next door has been SO convenient, but, it can also be bad for my bank account!!  So, today, I wanted to share a few budget-friendly products that I'm currently loving.. all under $20!!
I want to start with this body scrub because it seriously makes my skin sooo soft! With spring/summer coming up and having to be in shorts and swimsuits, I am much more self conscious about my skin. Not only does this scrub make my skin soft, it also looks much brighter! Another product I've been loving are  these makeup wipes. I know it's weird to get excited over makeup wipes, but I have super sensitive skin and it's hard to find a brand that doesn't burn my eyes.
Okay, now onto the fun stuff…. eyeshadow and lipgloss (two of my absolute favorite things!) Ulta makes customizable eyeshadow palettes, which I think is so cool because it's very rare I find a palette where I love every single color. This way, you can create your own and have exactly what you want! If you love a good lipgloss, you have to try this one! They have TONS of colors to choose from, but I've been wearing Cupid and Peony!
I hope y'all try some of these products and love them just as much as I do! Have a great rest of the week!
Thank you Ulta for sponsoring this post!!
Shop the Post