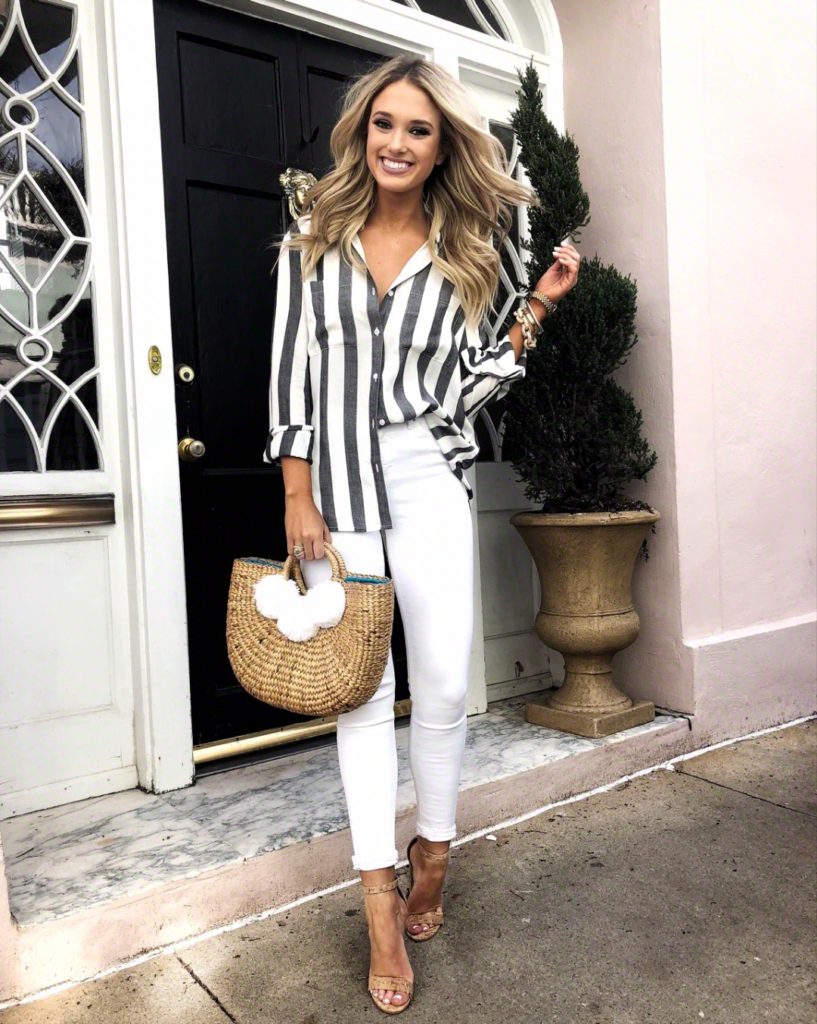 Shirt: BP |  Jeans: TOPSHOP  | Shoes: SCHUTZ  | Handbag: JADEtribe | Lip: Baci (Stila)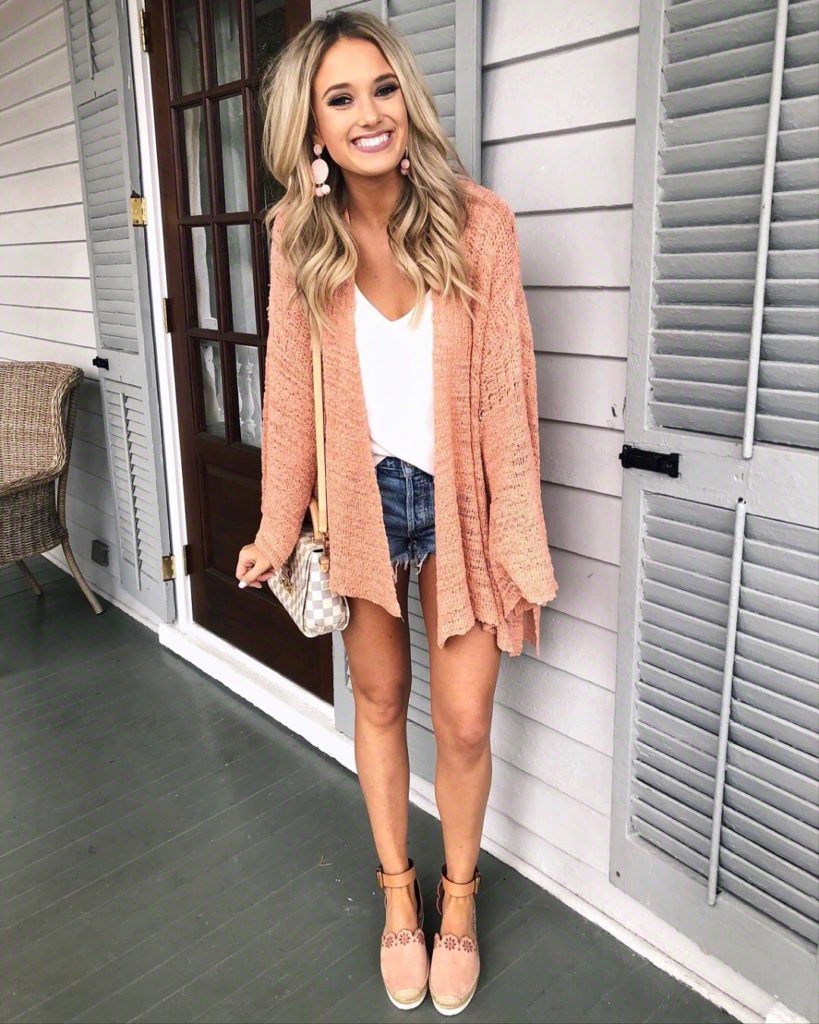 Cardigan: FreePeople | Cami: Loft | Earrings: BaubleBar | Shorts: Revolve | Shoes: See by Chloe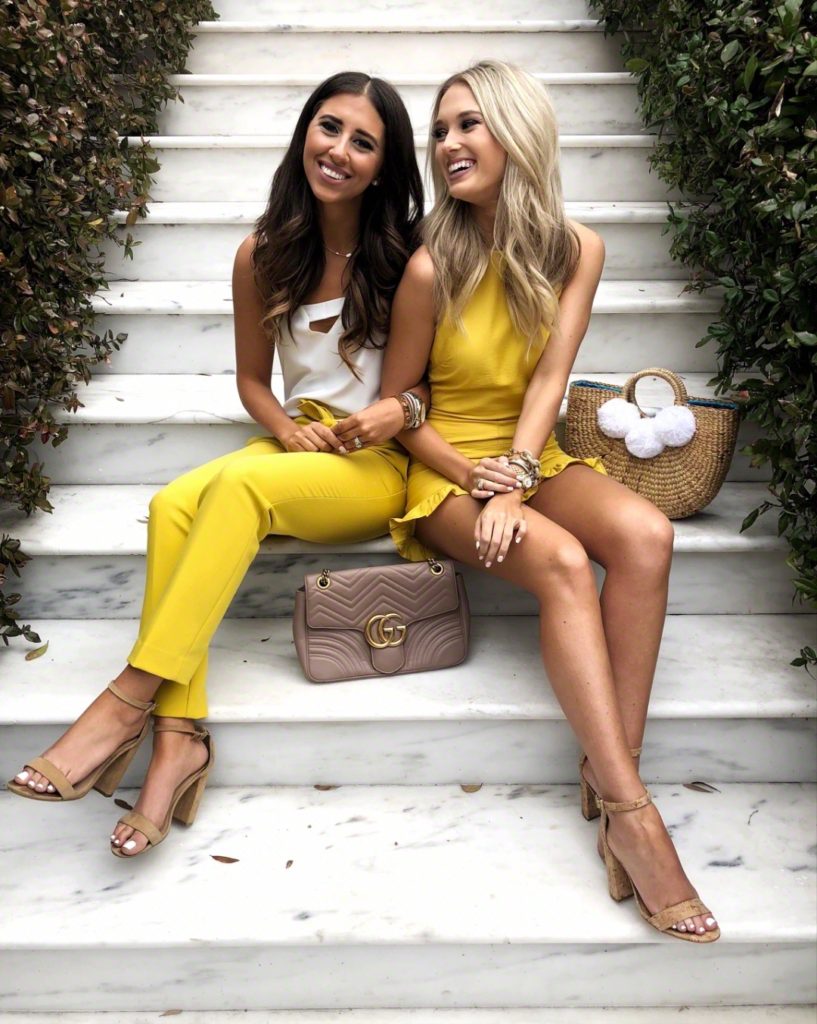 Romper: Revolve | Pants: Loft | Cami: Loft | Straw Handbag: JADETribe | Shoes: Revolve | Lip Stila (Baci) | Lip Liner (Zinfendel) Tanning Lotion: St. Tropez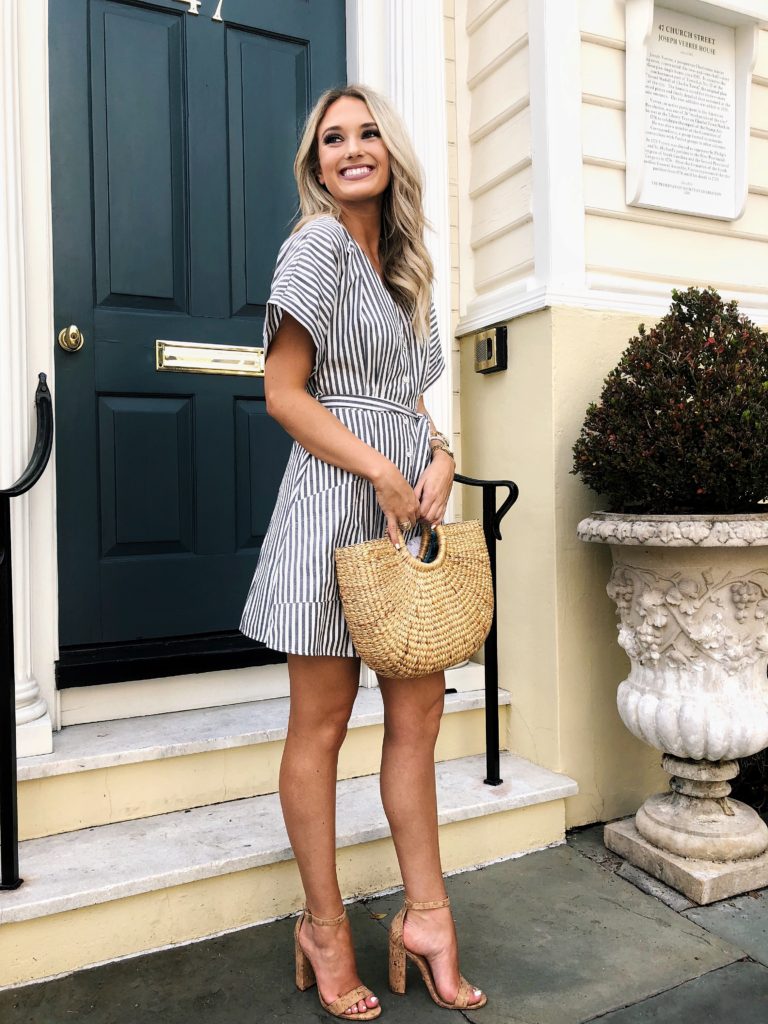 Dress: Nordstrom |  Straw Bag: Revolve | Shoes: Schutz | Tanning Lotion: St. Tropez | Bracelet: Link  (Similar) |  Bracelet: Cable Buckle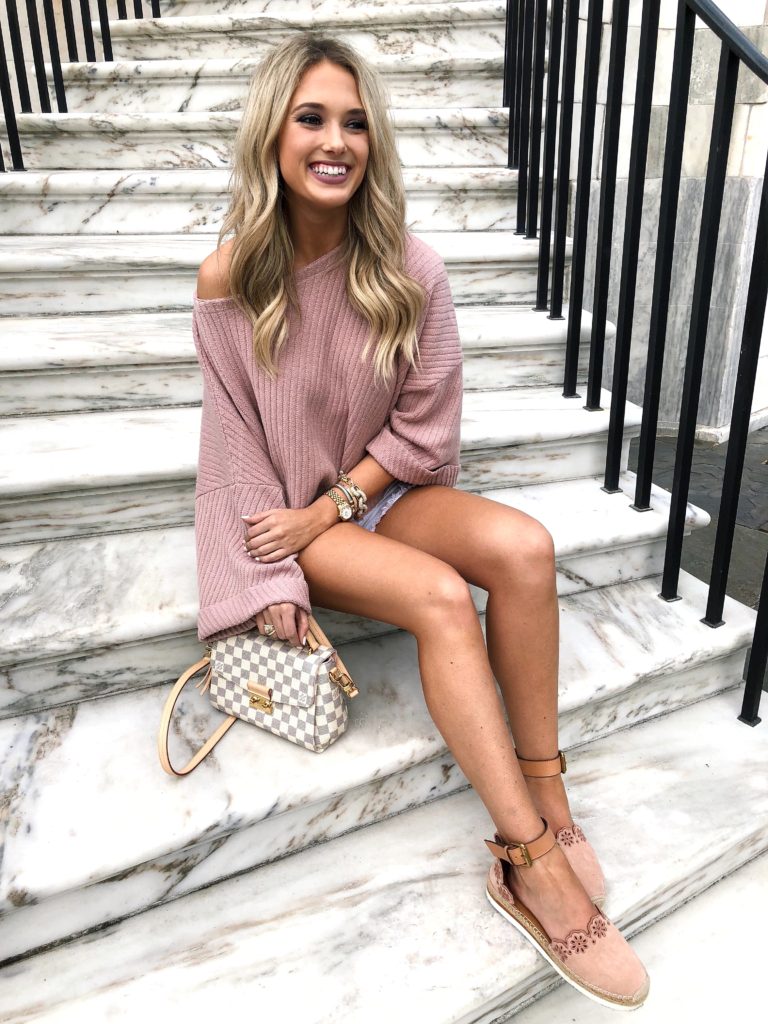 Sweater: Nordstrom | Shorts: GRLFRND | Shoes: See by Chloe, (Similar)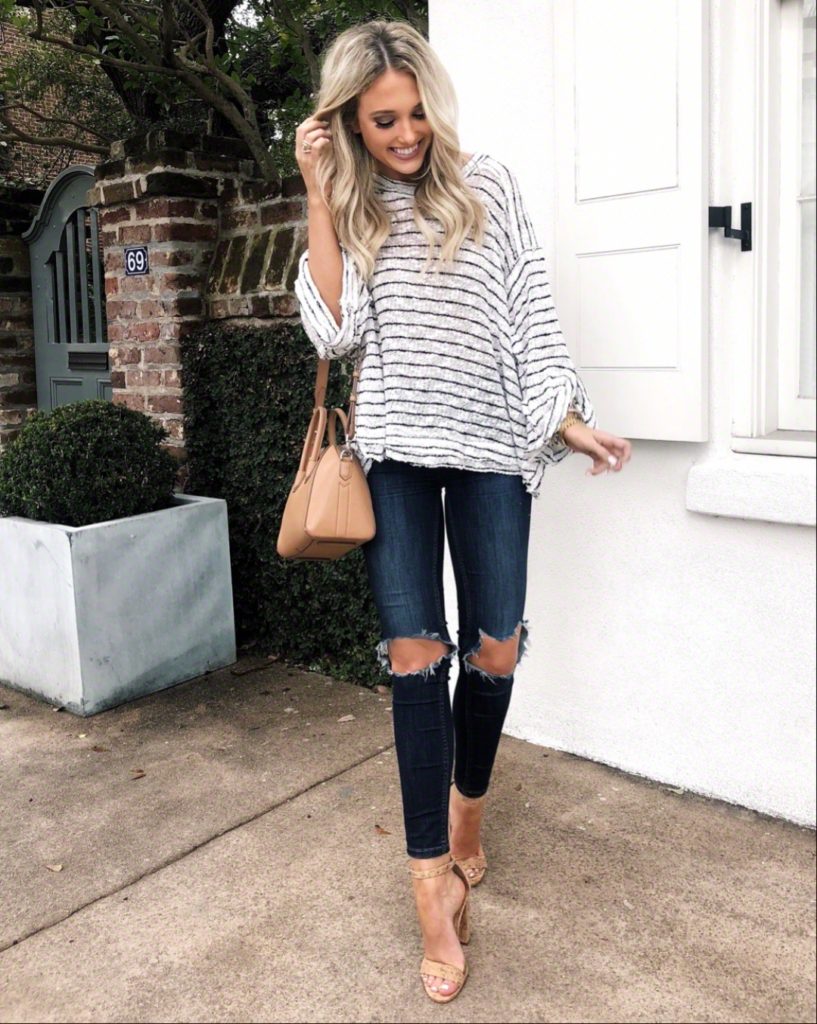 Shirt: Free People| Jeans: Free People | Handbag: Givenchy  |  Shoes: Schutz
A couple weekends ago, I got to go to Charleston for the first time! I have always heard so many amazing things about this town, so I was excited to see what the hype was about. It's safe to say Charleston did not disappoint! The entire town is so picturesque, everyone is friendly, and the food & drinks are amazing!
My friend, Hilary, invited a bunch of blogger babes to stay at The Inns Charleston and it was a BLAST! I'm not gonna lie, I was a little nervous about 10 bloggers being under one roof for an entire weekend, but luckily it was the best group of girls and we had SO much fun. Also, staying in the most beautiful southern mansion didn't hurt either! If you're planning a trip to Charleston, I would HIGHLY recommend checking out this house. It is three stories so you can rent out the entire thing or you can rent just one floor. Every room has individual locks on it and every floor has living room and kitchen space. You can check out their website here.
Over the weekend, we ate at some amazing restaurants (always my favorite part about trips lol.) The most recommended place to try was Poogan's Porch and I can definitely see why.. the brunch was amazing! We also went to The Darling Oyster Bar and Juliet, which were great as well! For drinks after dinner, we went to Prohibition, which was a really fun hangout spot!
If you are planning a trip to Charleston and have any questions about anything, please feel free to reach out (: