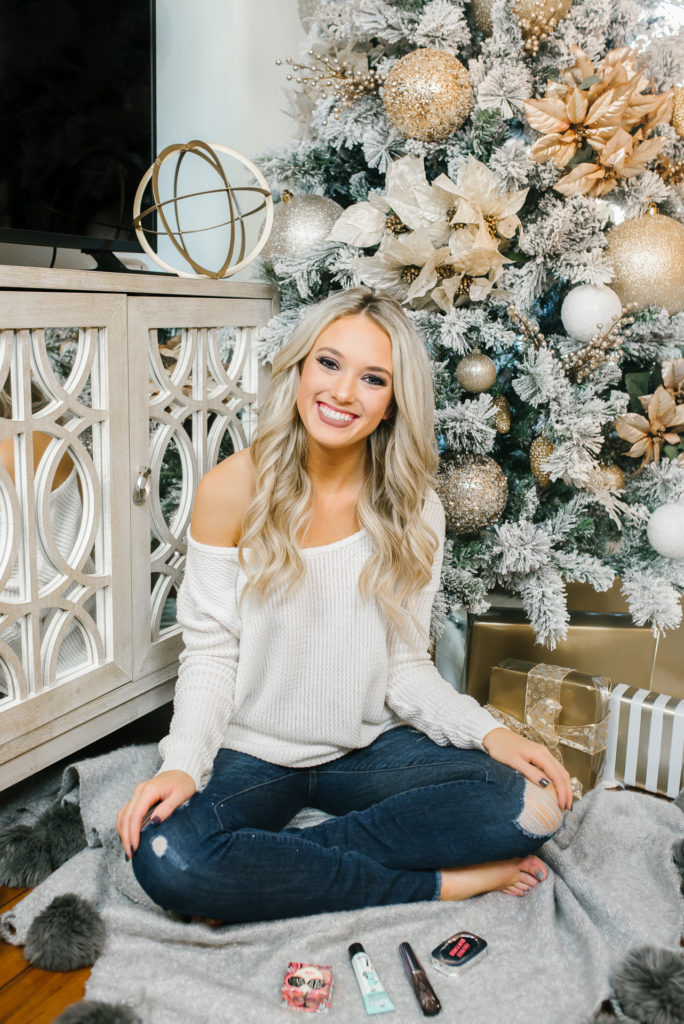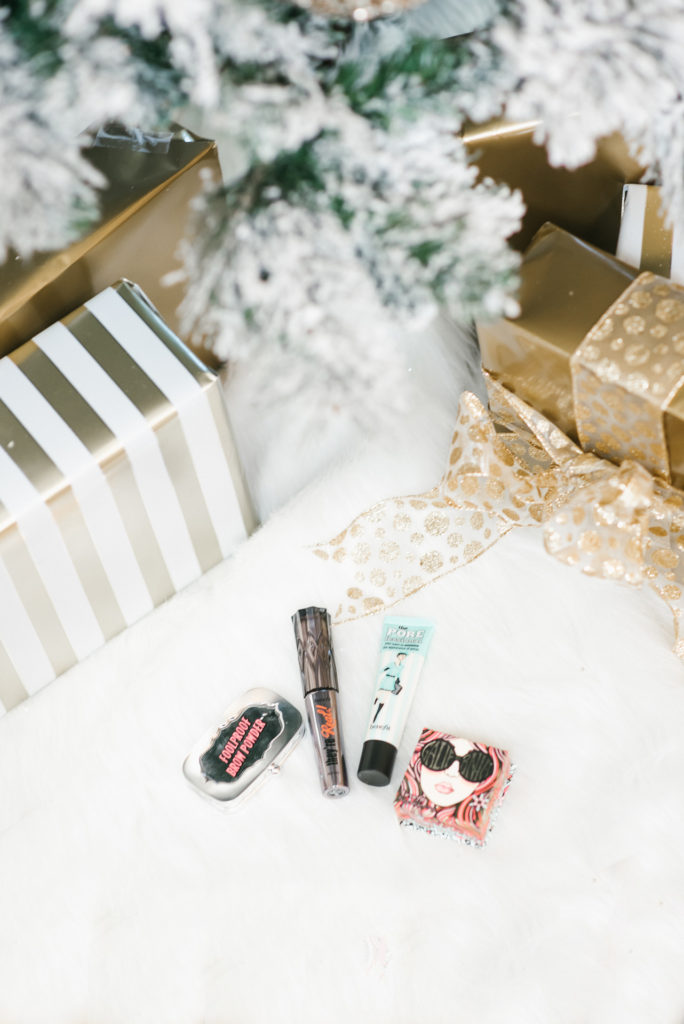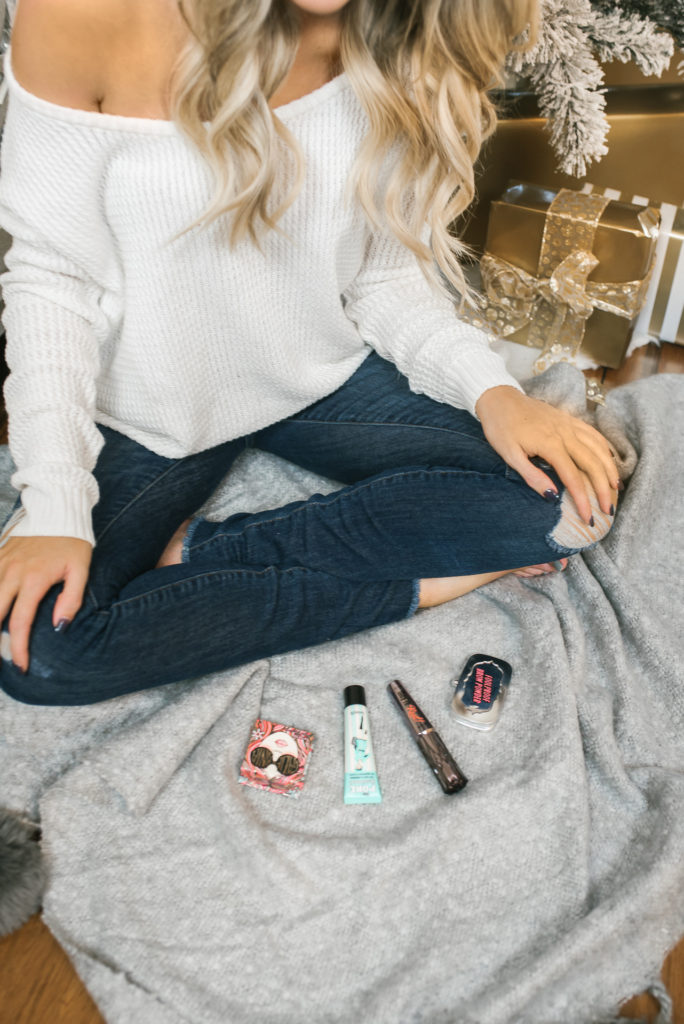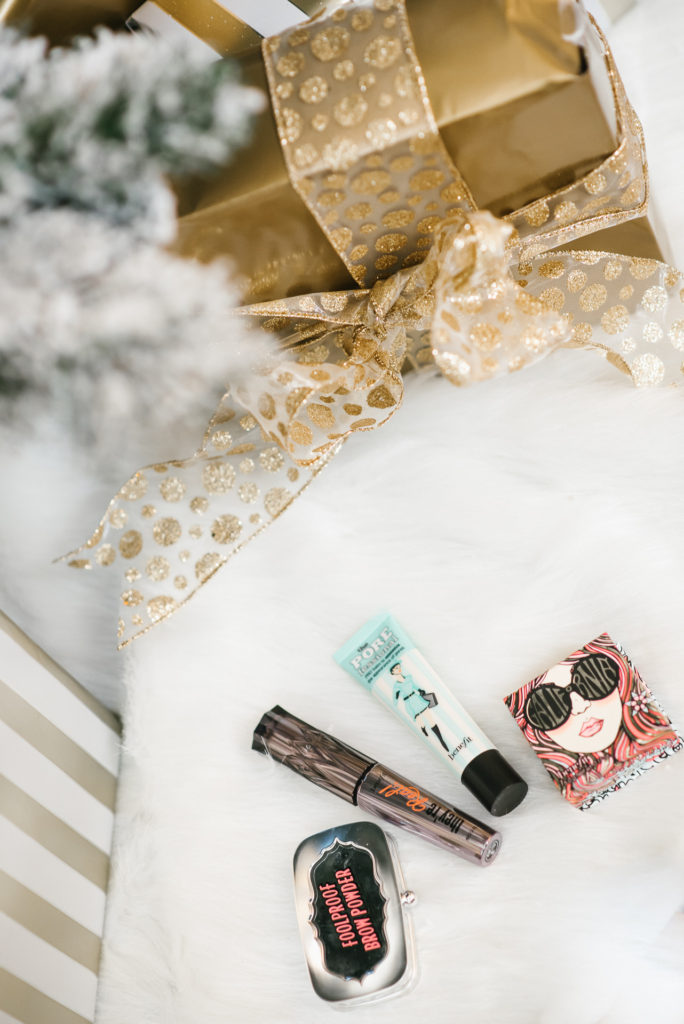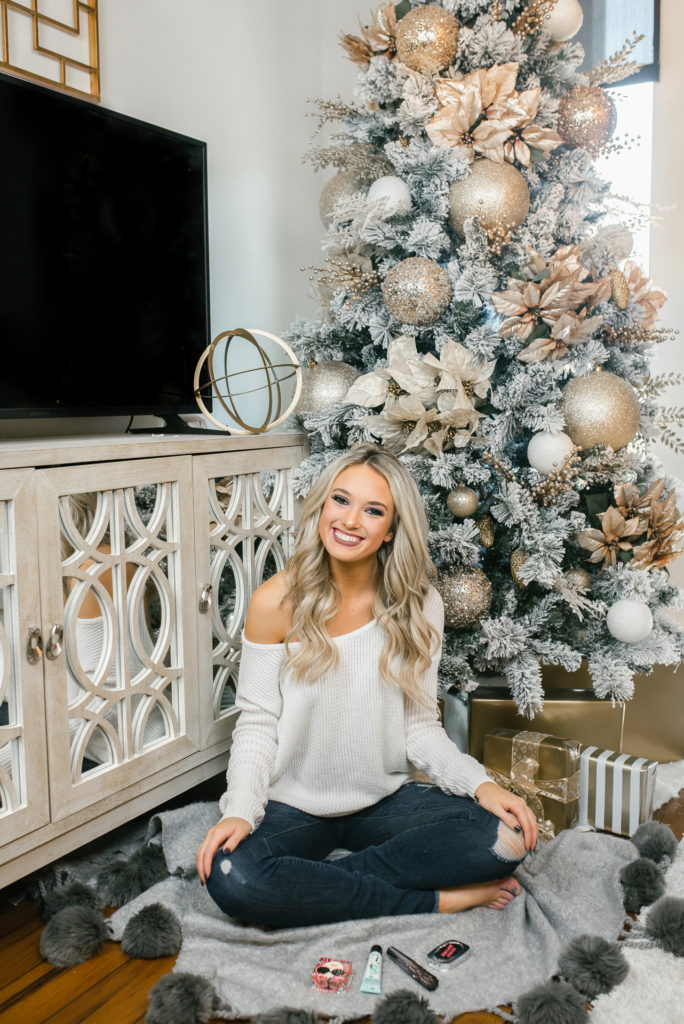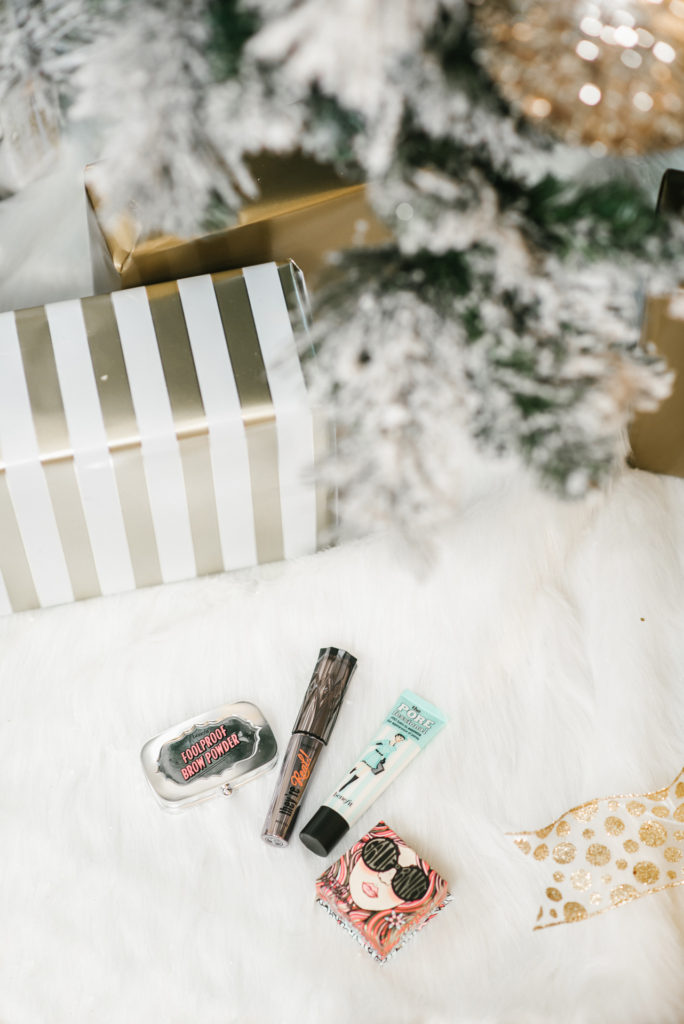 Brow Powder: Benefit Cosmetics | Mascara: Benefit Cosmetics | Primer: Benefit Cosmetics | Blush: Benefit Cosmetics | Sweater: Show Me Your Mumu | Blanket: Nordstrom
When it comes to gifting makeup for the holidays, I feel you have to be strategic about it. There are several items such as foundation, concealer, ect. that don't make good gifts because you really have to know that person's skin tone/ preferences. So today I'm going to share four items from Ulta that are perfect gifts for anyone!
Benefit makes a brow powder called "fool proof" and that's exactly what it is!! The powder starts out light and progressively gets darker, which is how you are supposed to fill in your brows.
Everyone loves a good mascara, so I included Benefit's "They're Real" mascara! If you've been following me for a while, you'll know that I wear false lashes every day (I know, I'm extra), BUT I need a good mascara to go on the bottom to try and match my top lashes, and this one is SO good!!
Next, I chose the "Porefessional" face primer cause my sister texted me the other day and asked "is primer REALLY necessary??" and I was like "absolutely 100% yes!!". Y'all, primer makes the biggest difference in my foundation routine, and if you aren't using it, you're definitely missing out! And if you know someone who doesn't use it, this would make the perfect gift!
Last but certainly not least, I added a pop of color with Benefit's "GALifornia" blush! I've used this blush when I had lighter skin and after a dark spray tan, so I know it looks great on different skin tones!
SHOP THE POST: