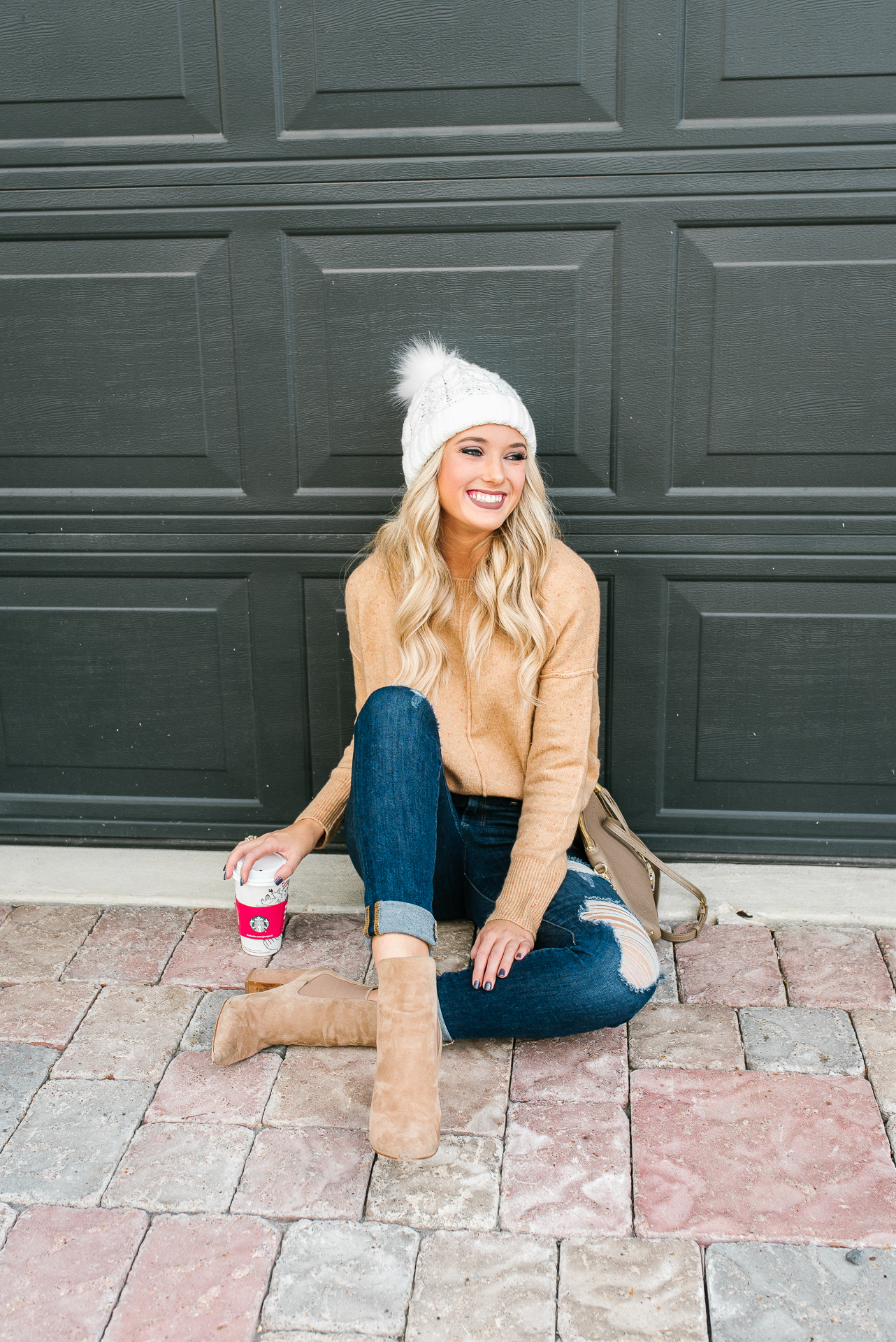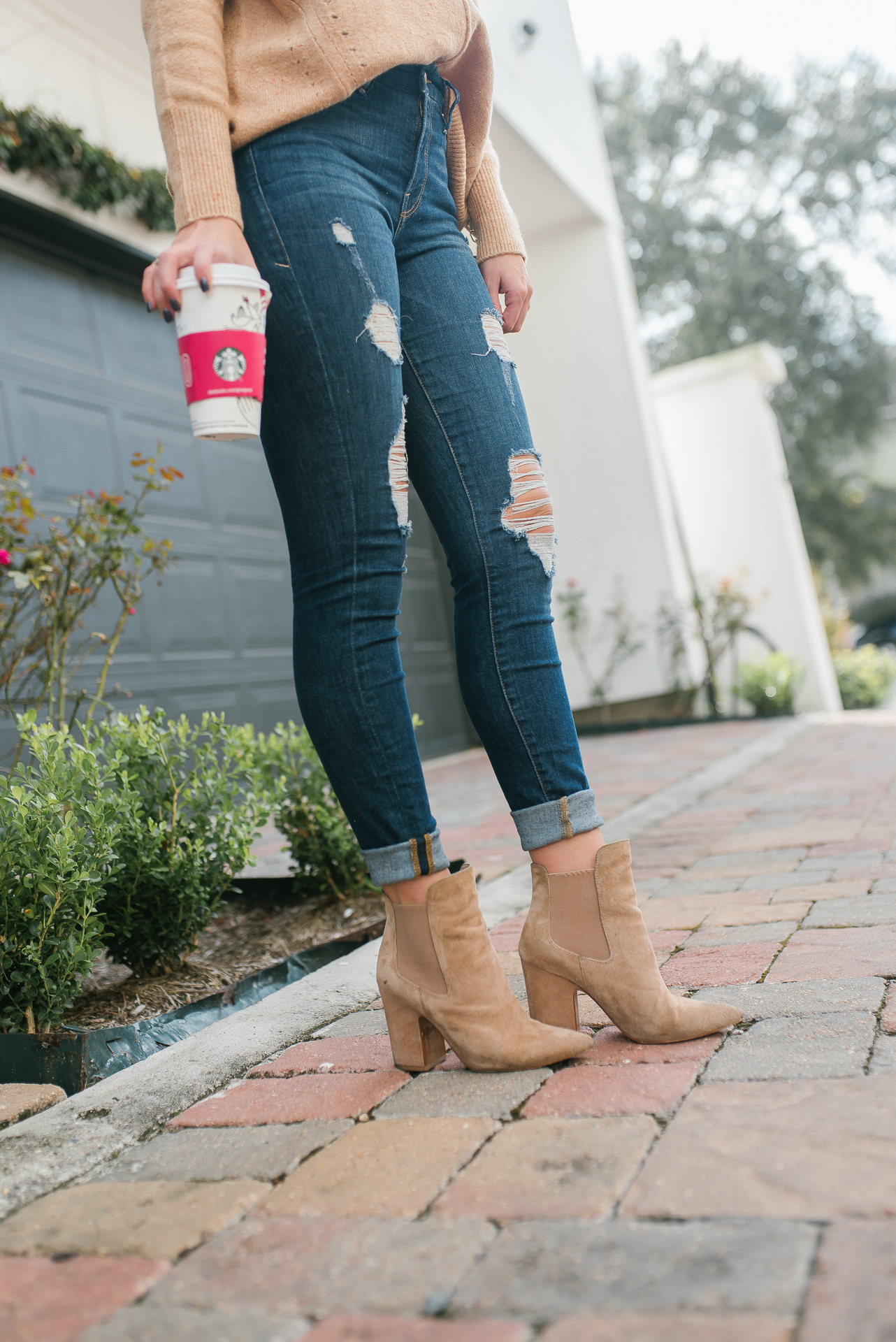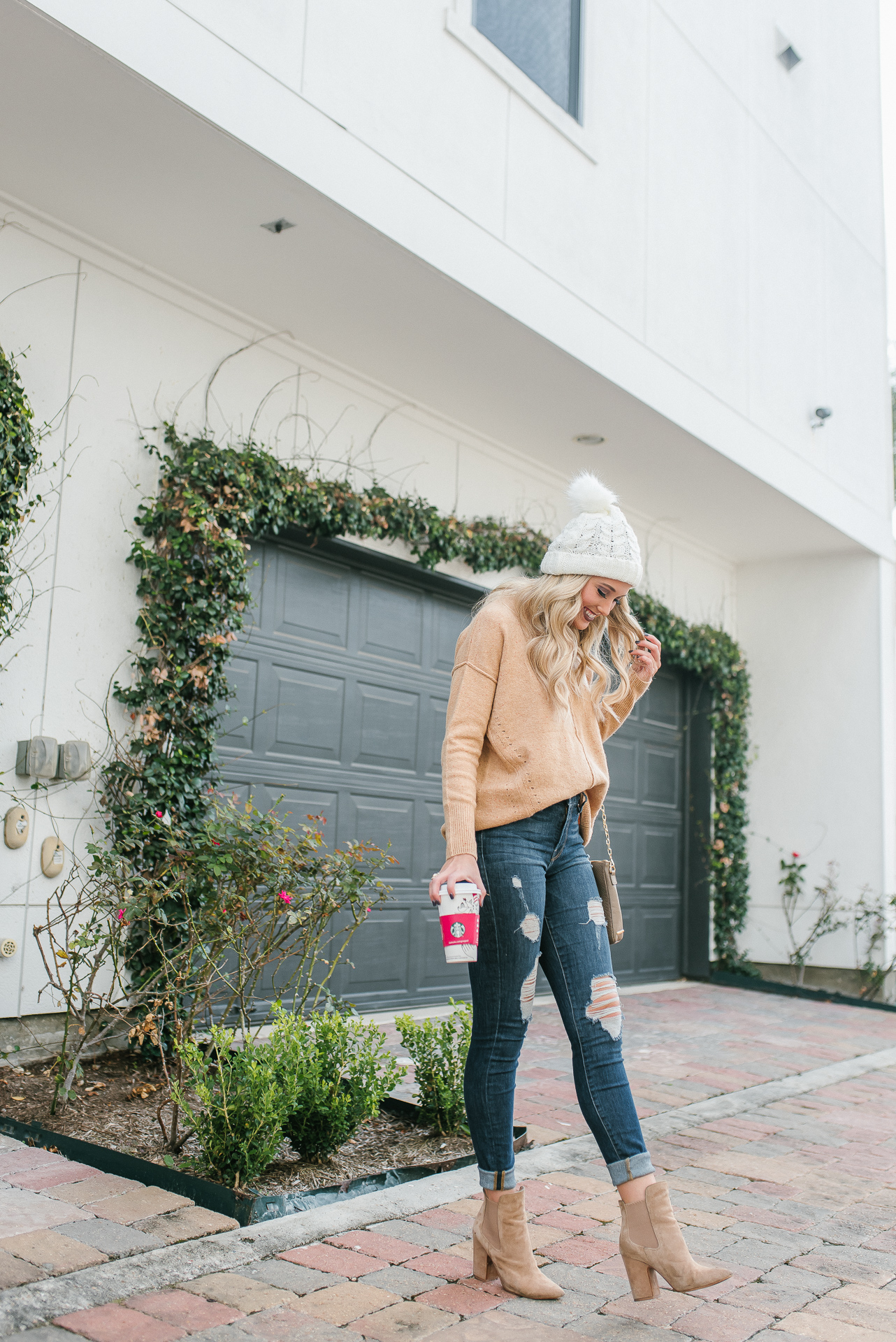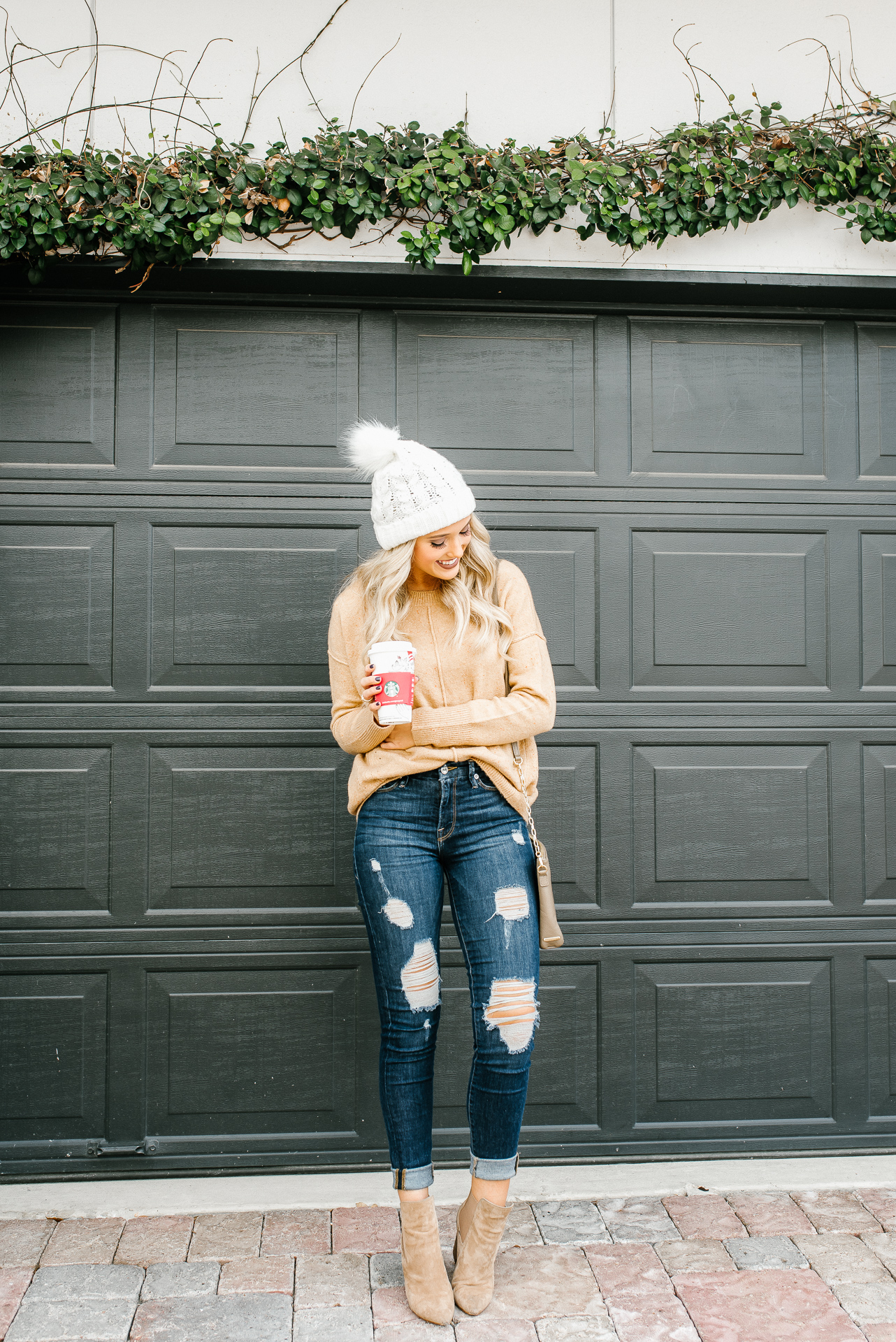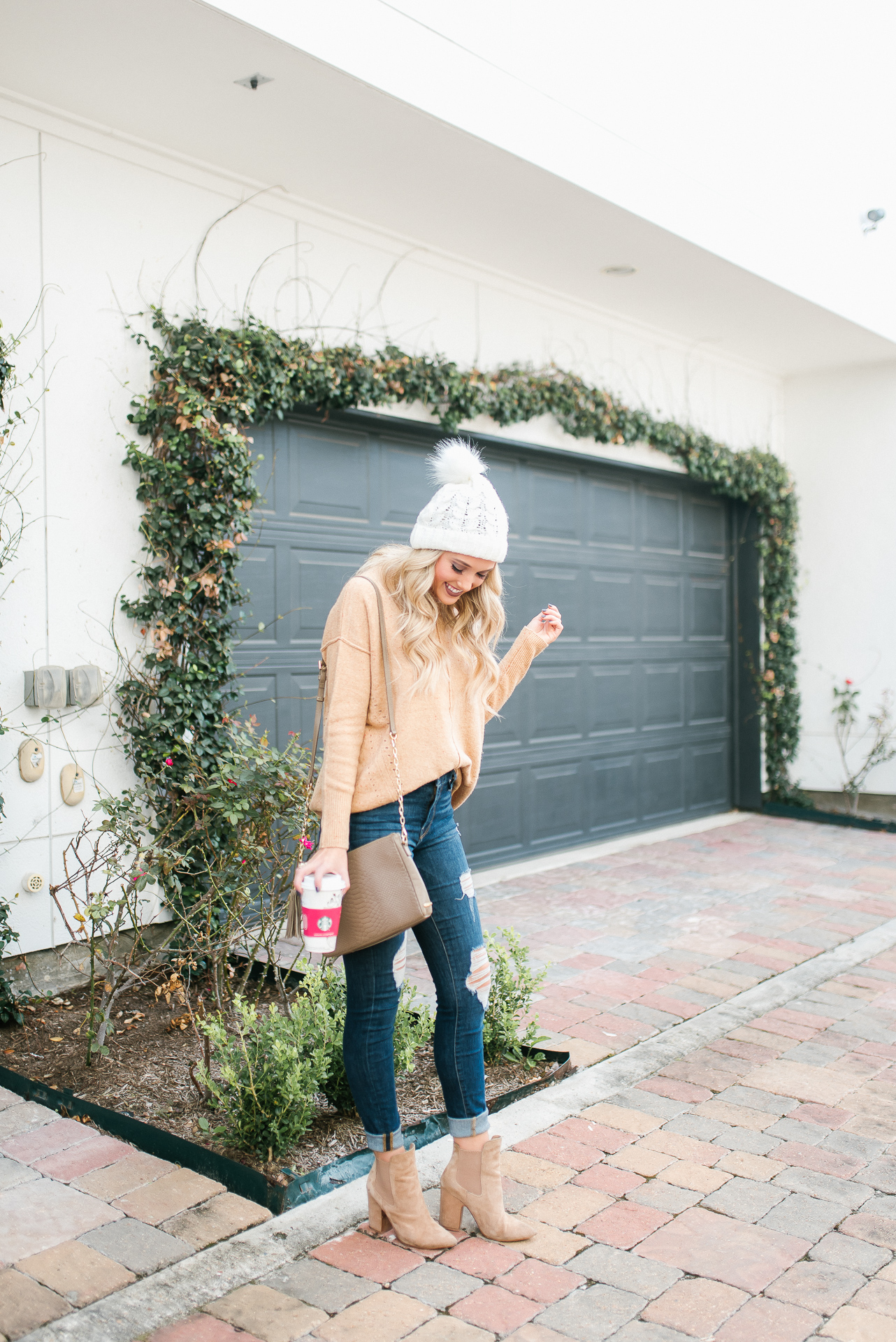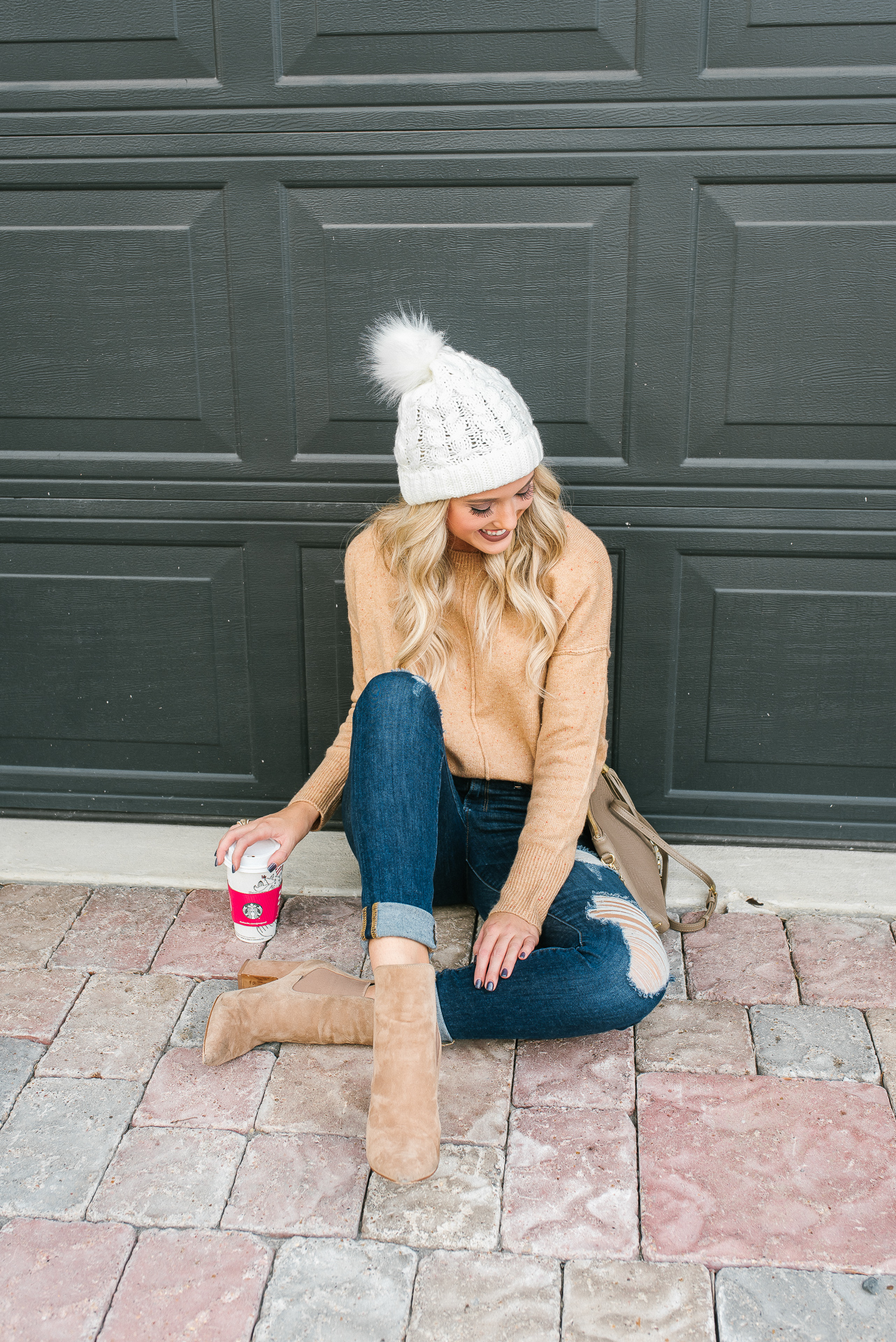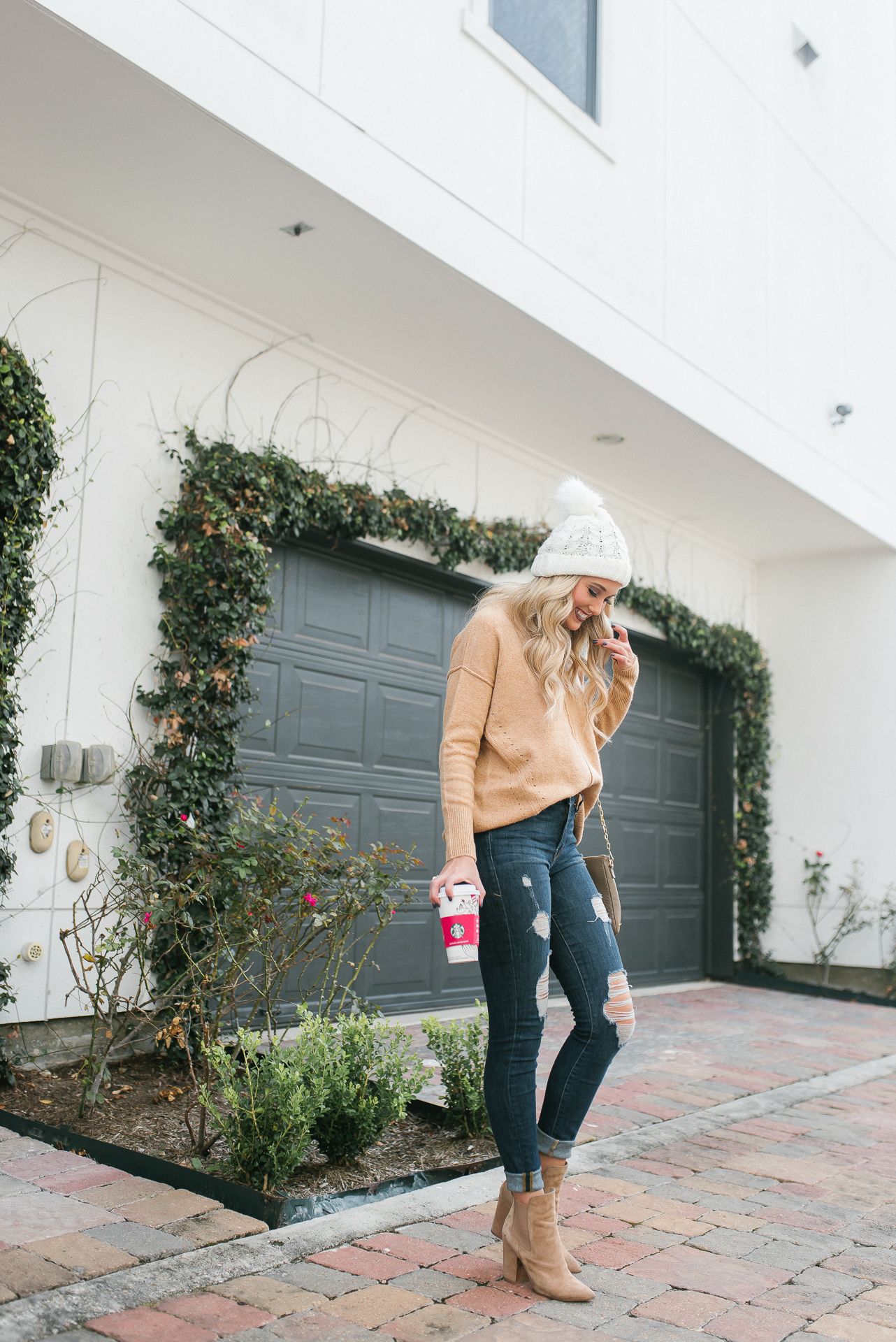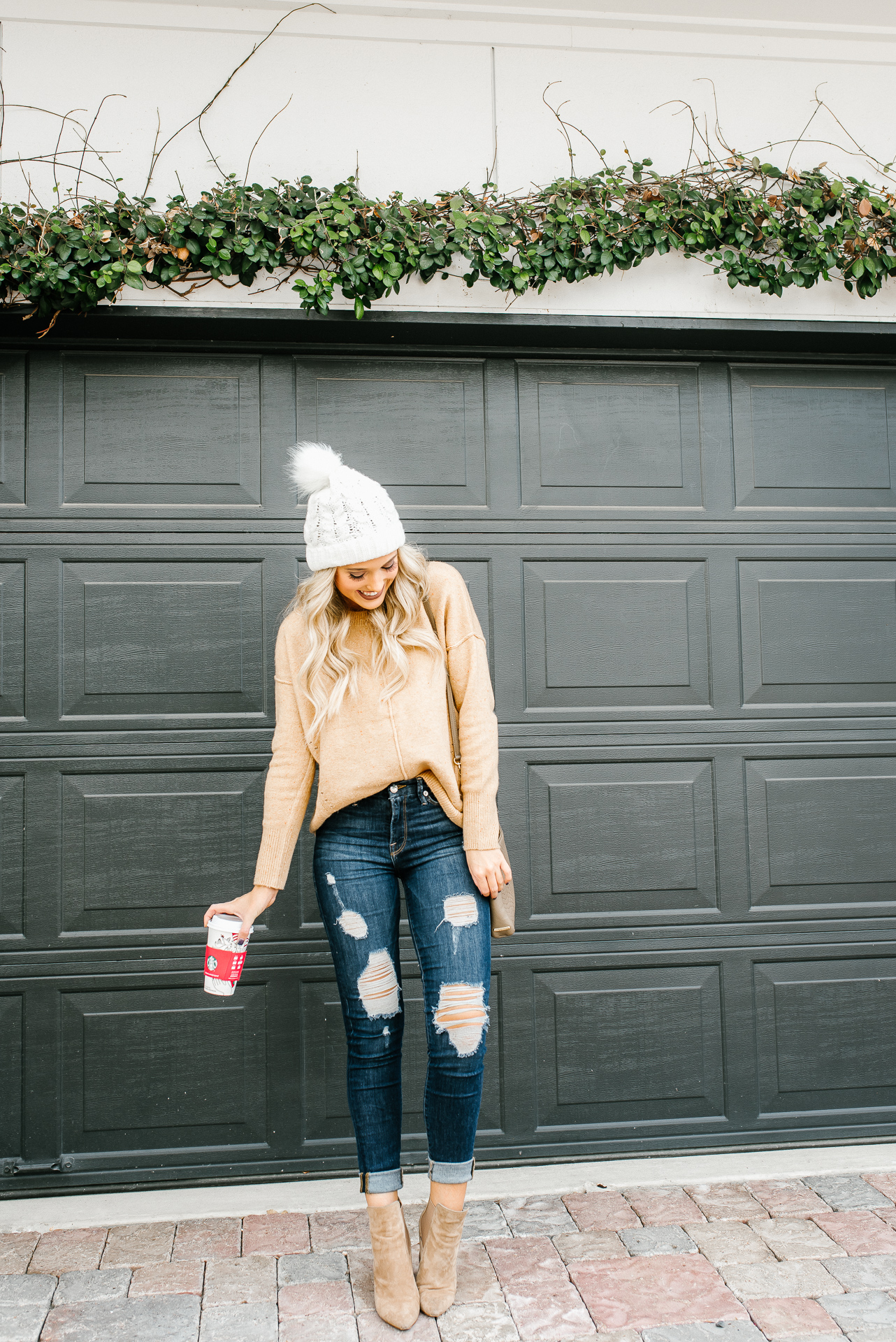 Booties: Kristin Cavallari (also love these) | Sweater: Topshop | Jeans: Good American | Beanie: BP. 
When it comes to fall fashion versus spring fashion, I 100% love fall more, especially the shoes! I love how a good pair of booties can go with so many different outfits. I bought these from Nordstrom a couple months ago and have worn them SO much (just counted my insta posts and have worn them in pics 13 times haha). I also have another pair of Kristin Cavallari booties that are open-toe and I wear those a lot too! Nordstrom has TONS of booties at many different price points and you can shop them here.
Dede and I are headed to Lake Tahoe next weekend and I really hope it will snow!! I mentioned this in a previous post, but I've never seen snow before so hopefully I'll be able to! I've started shopping for the cooler weather and had to snag this little beanie (only $15!!).
SHOP BOOTIES:
SHOP THE LOOK: