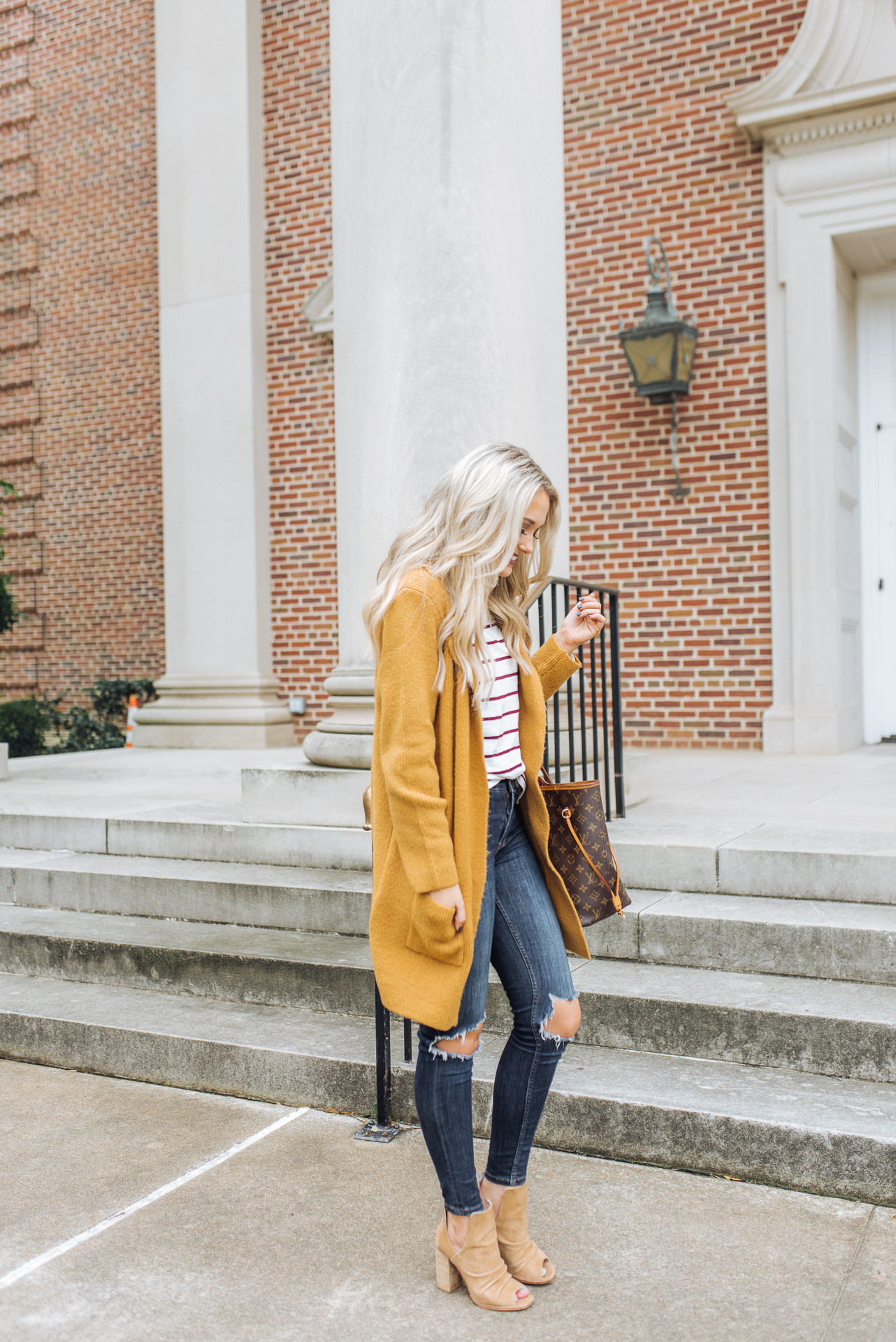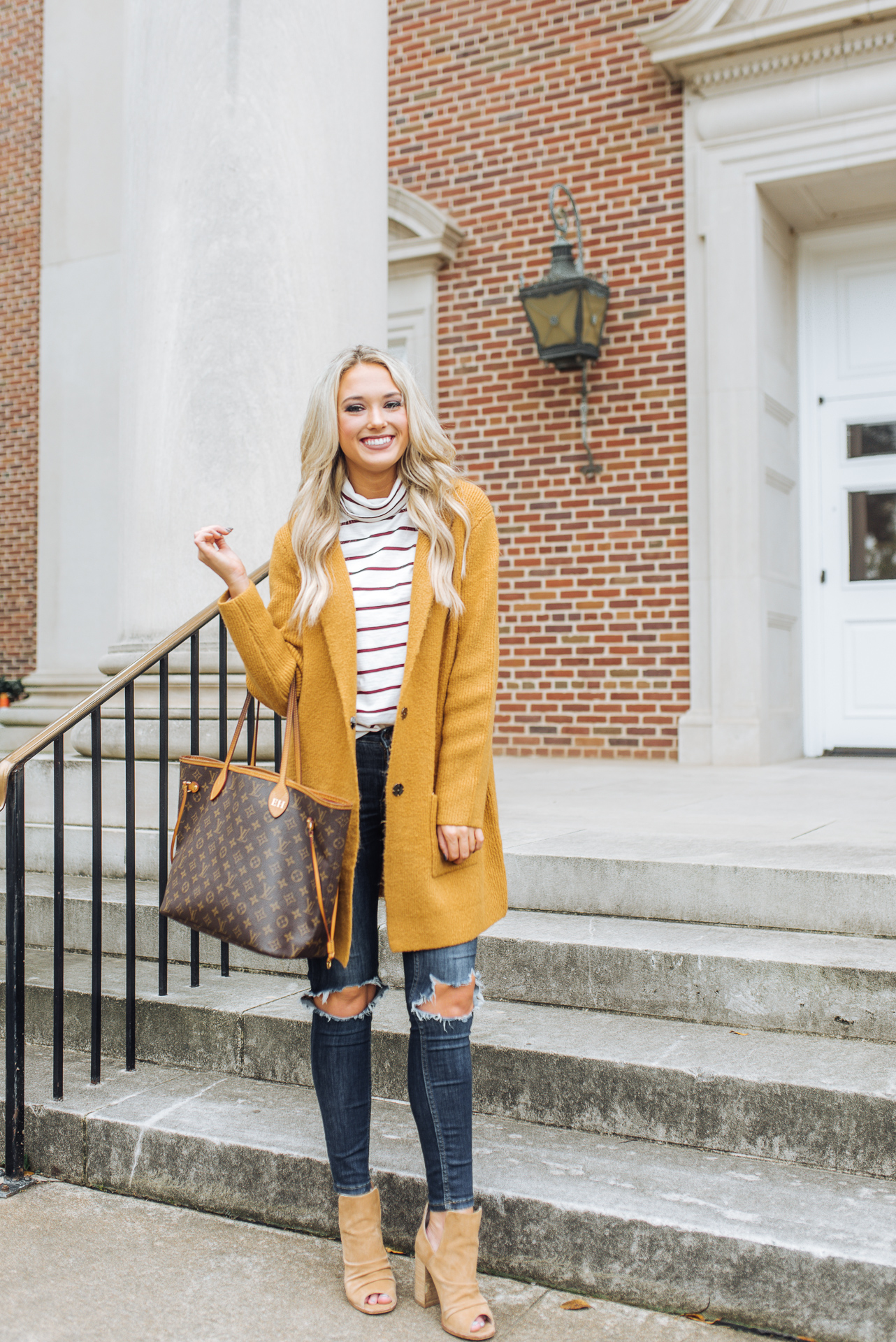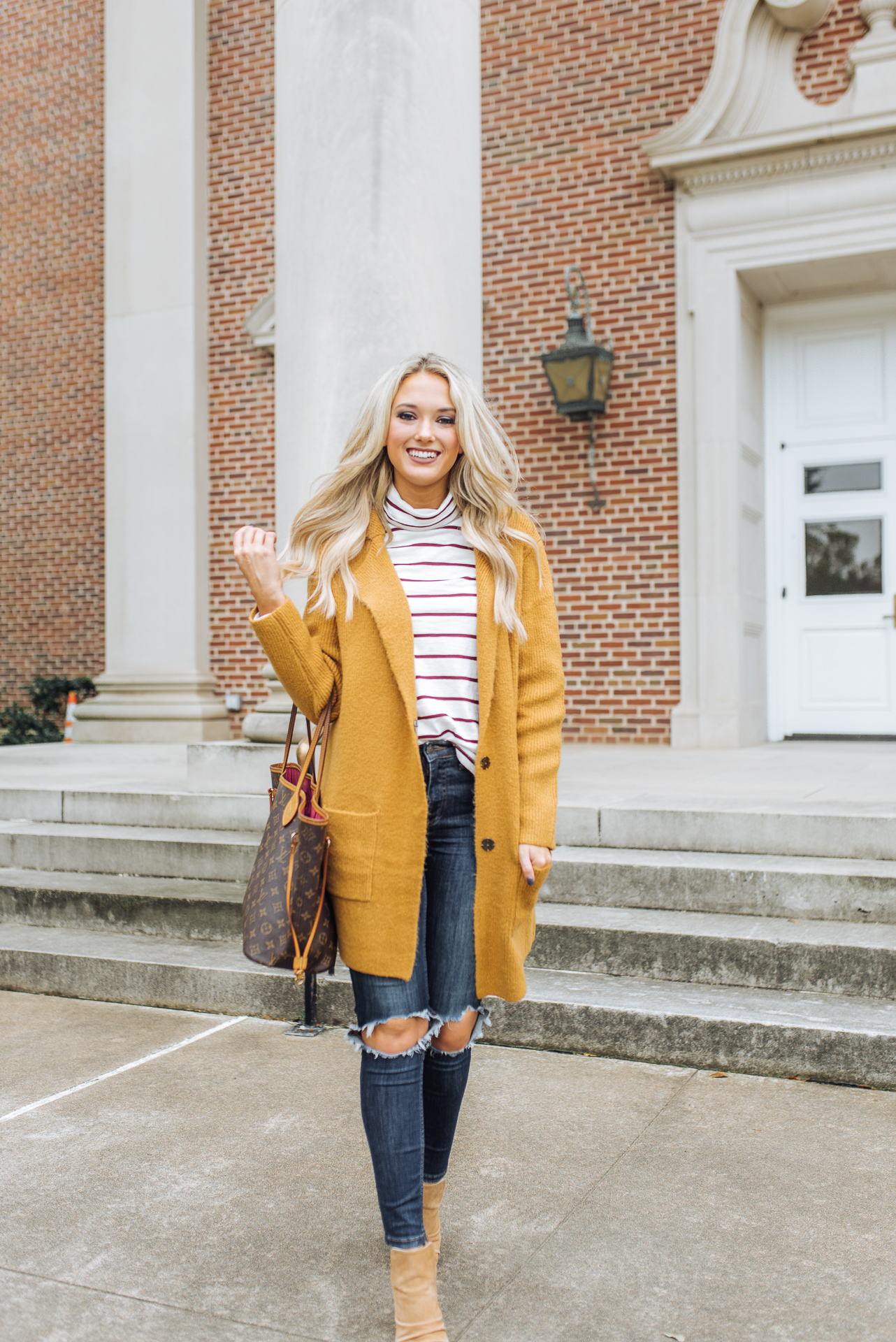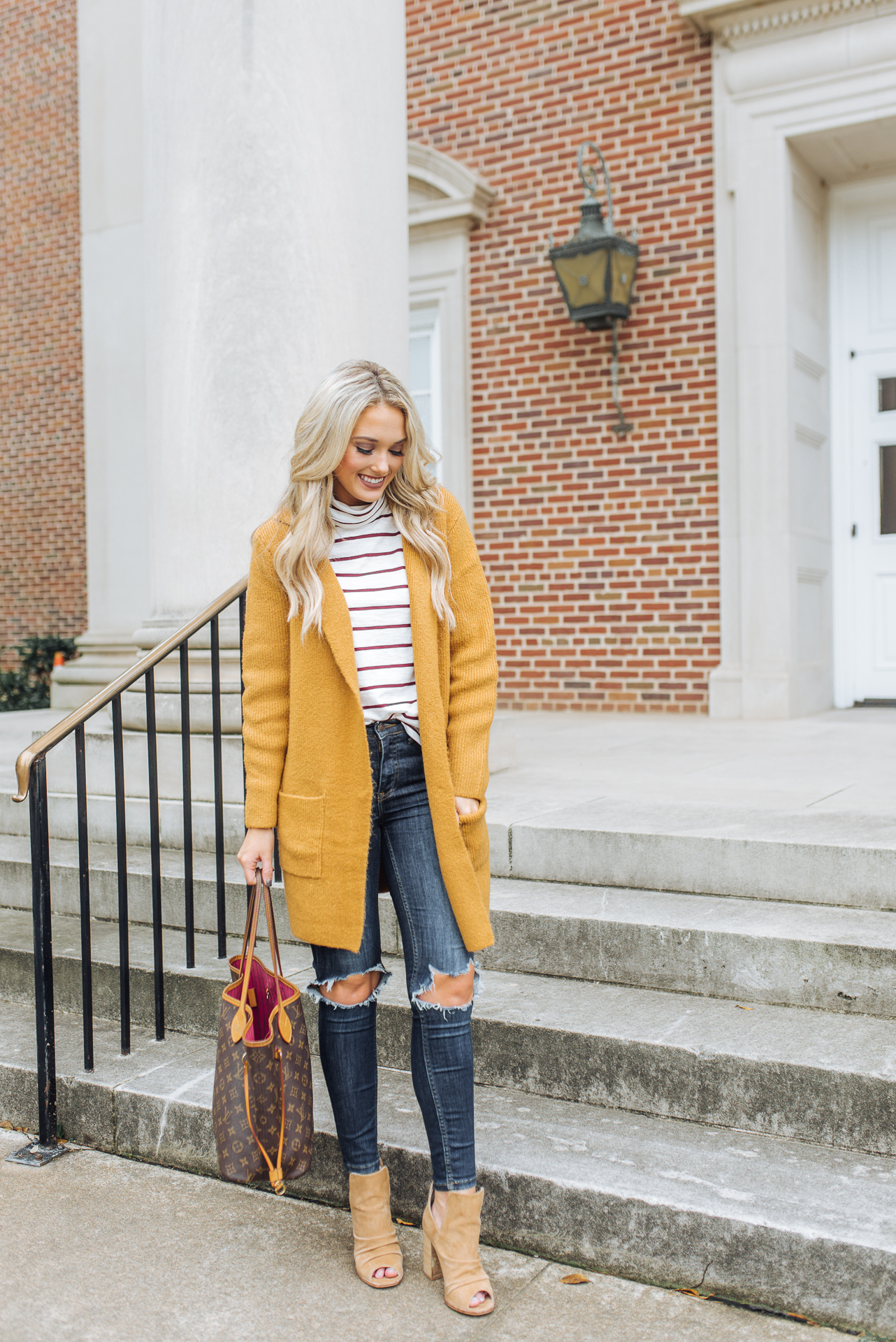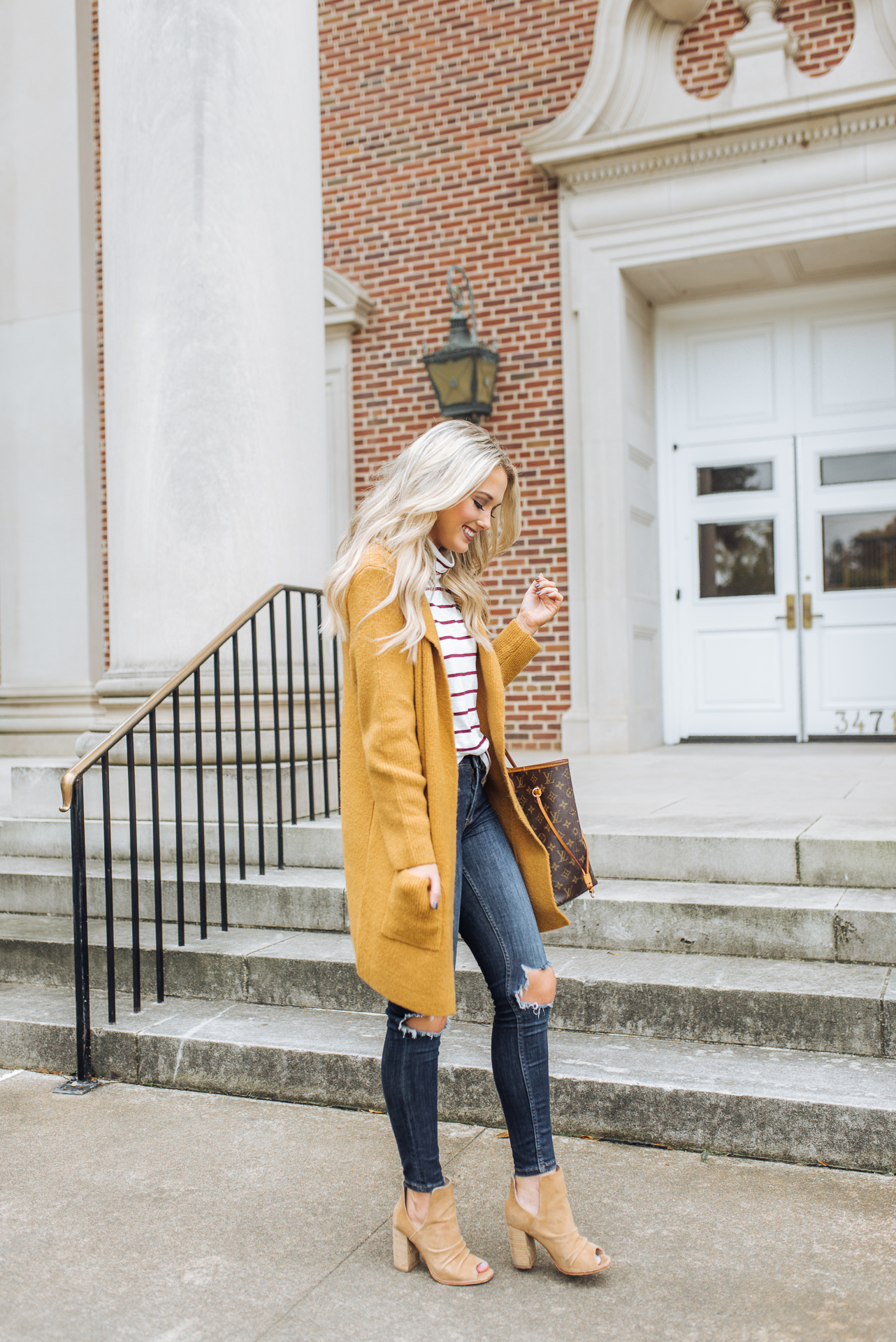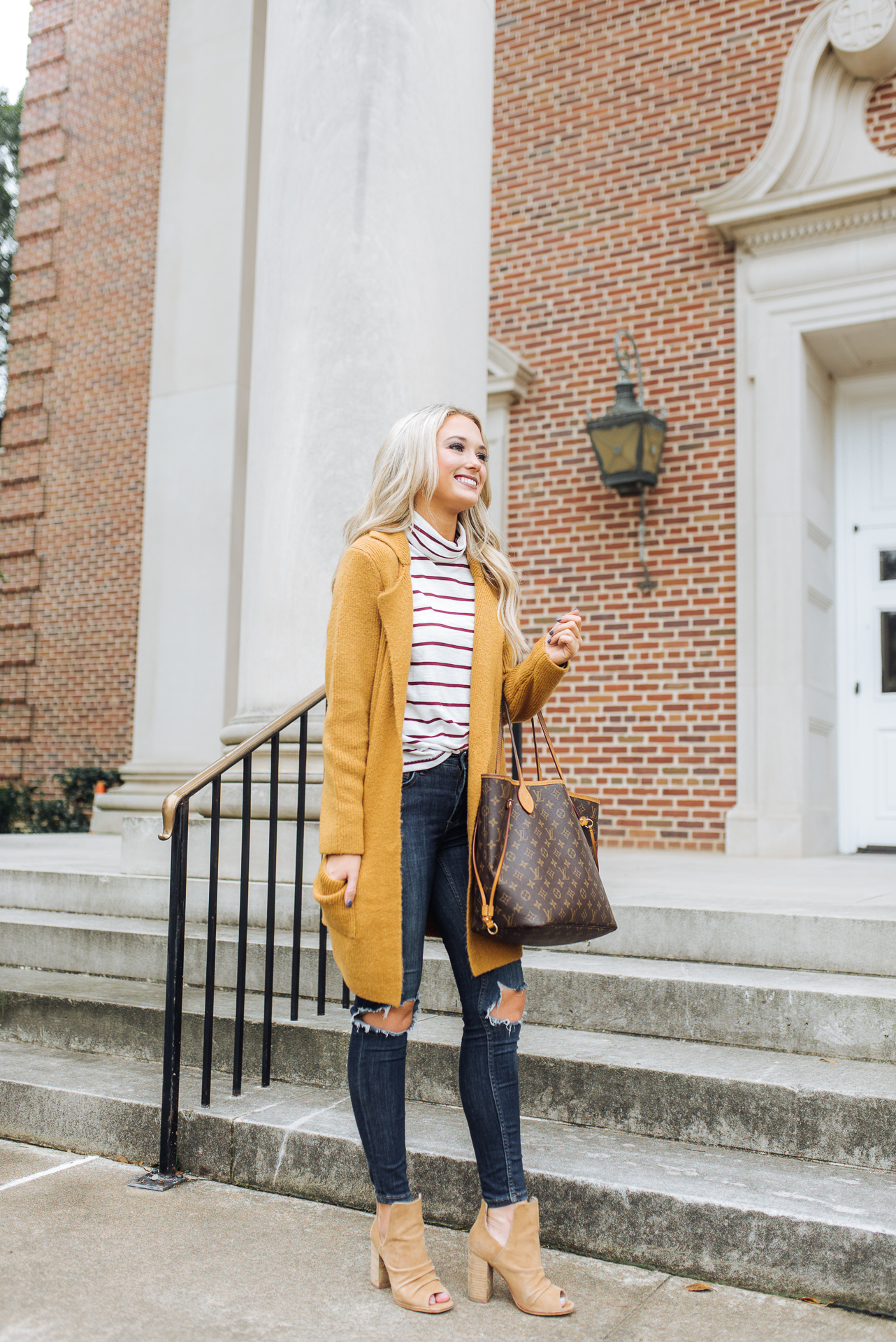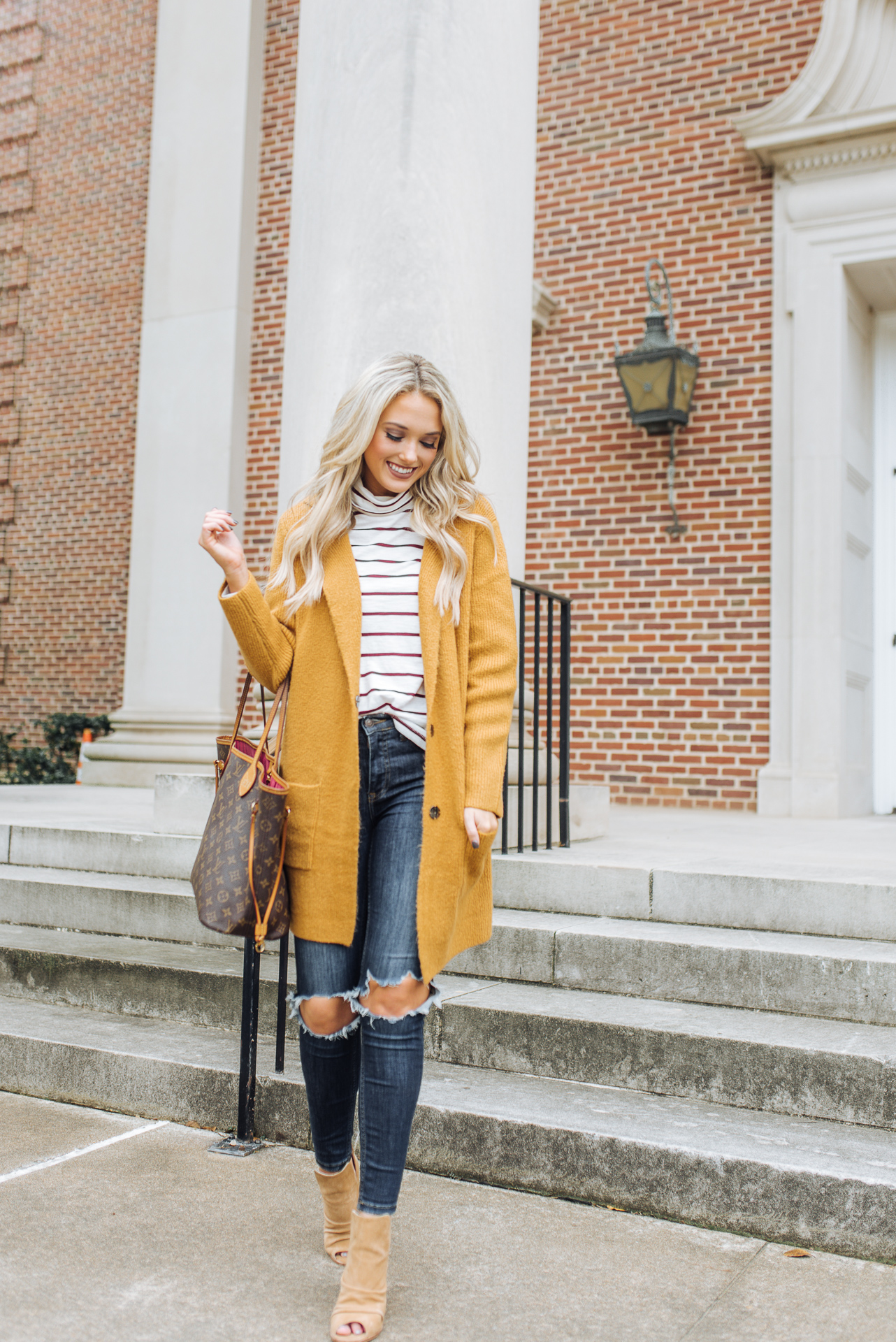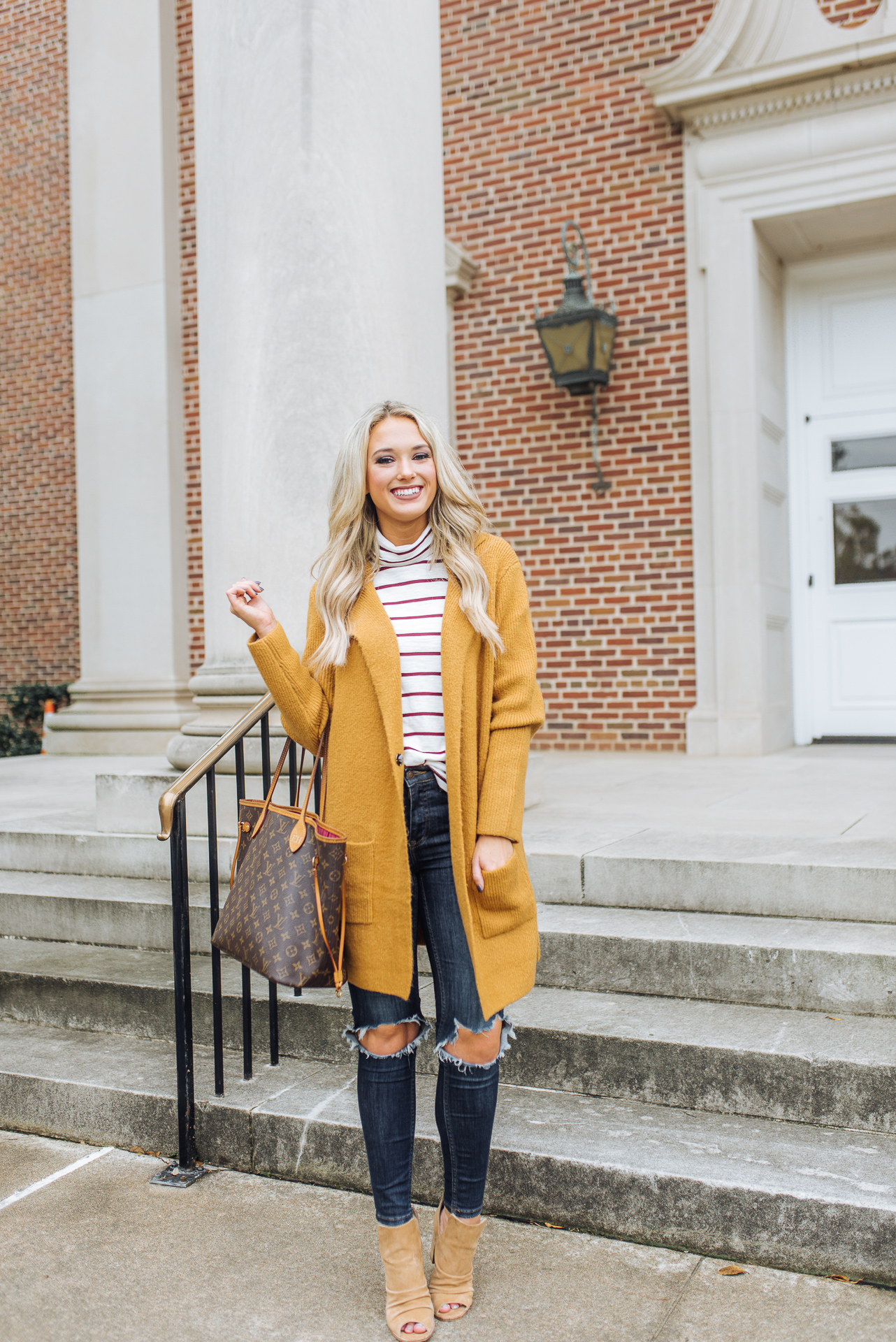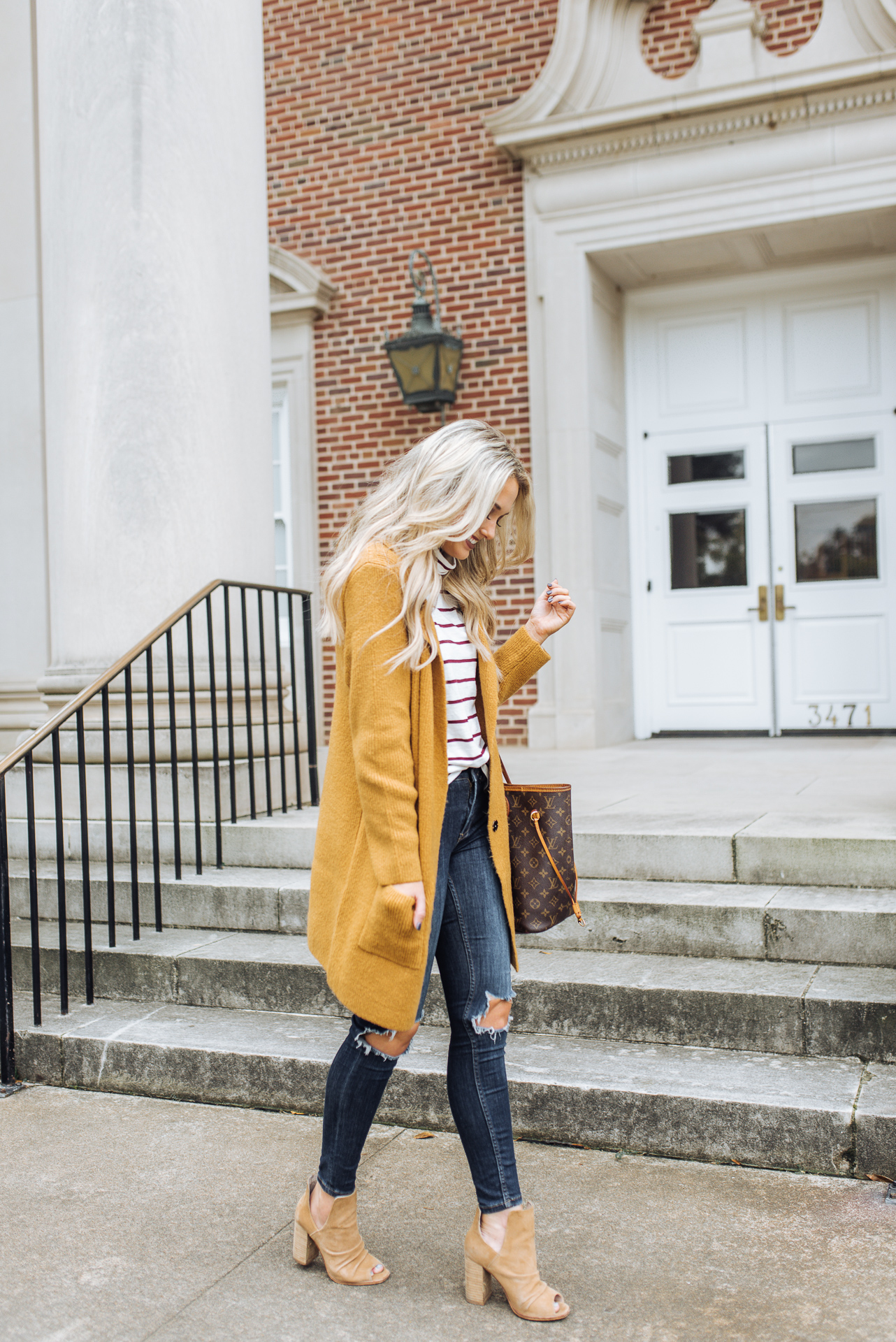 Cardigan: BP. | Striped Tee: Madewell | Jeans: Free People (This pair has more sizes in stock) | Shoes: Kristin Cavallri 
When it comes to my fall uniform, a striped tee, cardigan, and distressed jeans is always my go-to. I can't tell y'all how many black & white striped tops I own, so I decided to change it up a little with the red & white! Also, mustard yellow has been one of my favorite colors this fall so I had to snag this little cardi when I saw it!
All of the pieces of my outfit are from Nordstrom, and if you've never shopped there before, I wanted to talk about their customer service a little bit! I hear a lot of people say that they are nervous to shop online because they don't know how pieces will fit, which is totally understandable. However, Nordstrom makes returns SO easy that I never get worried about shopping online there. They put the return label in the box, so if the items don't work, returning them is very simple.
I hope everyone has a fabulous week!
SHOP THE POST: