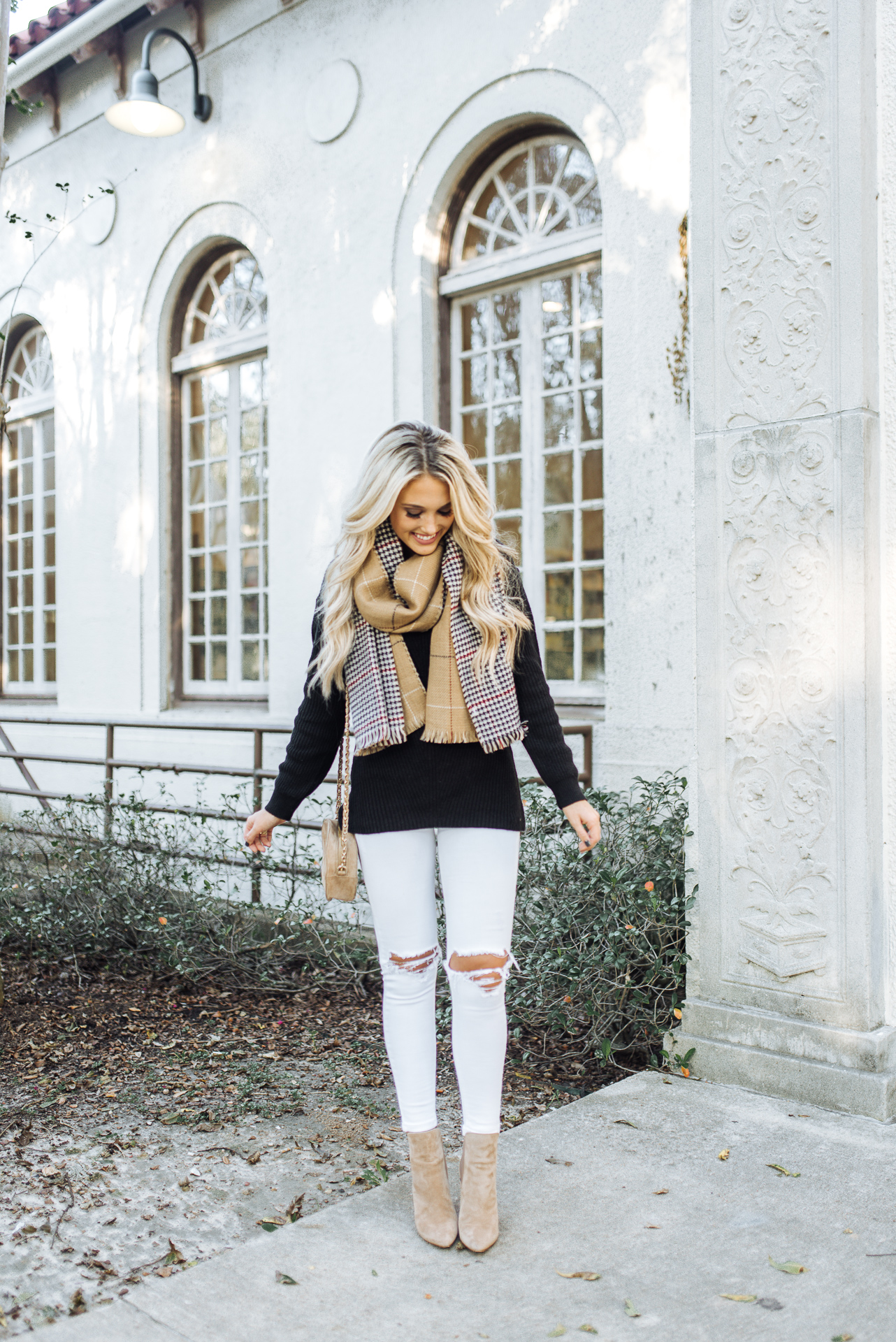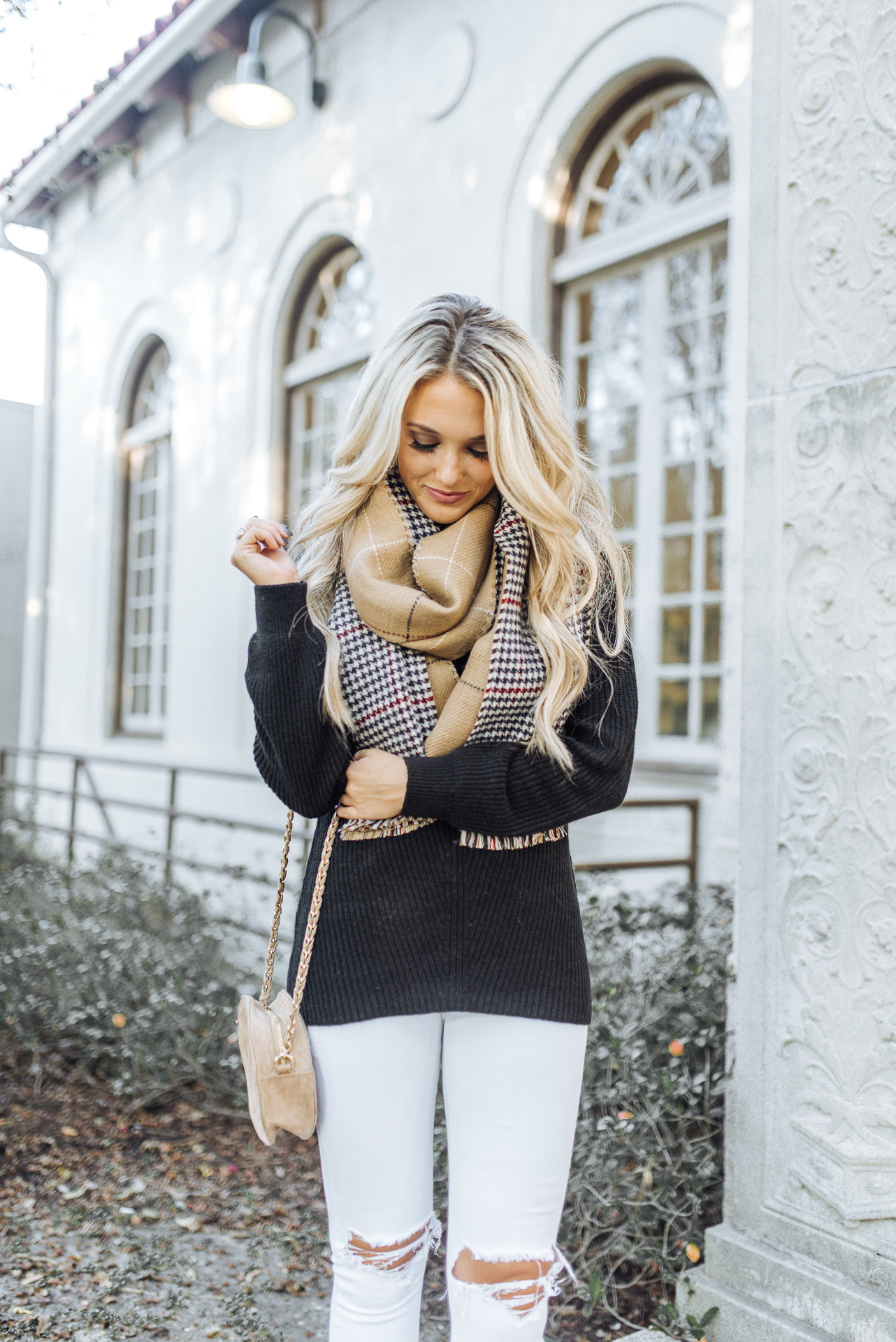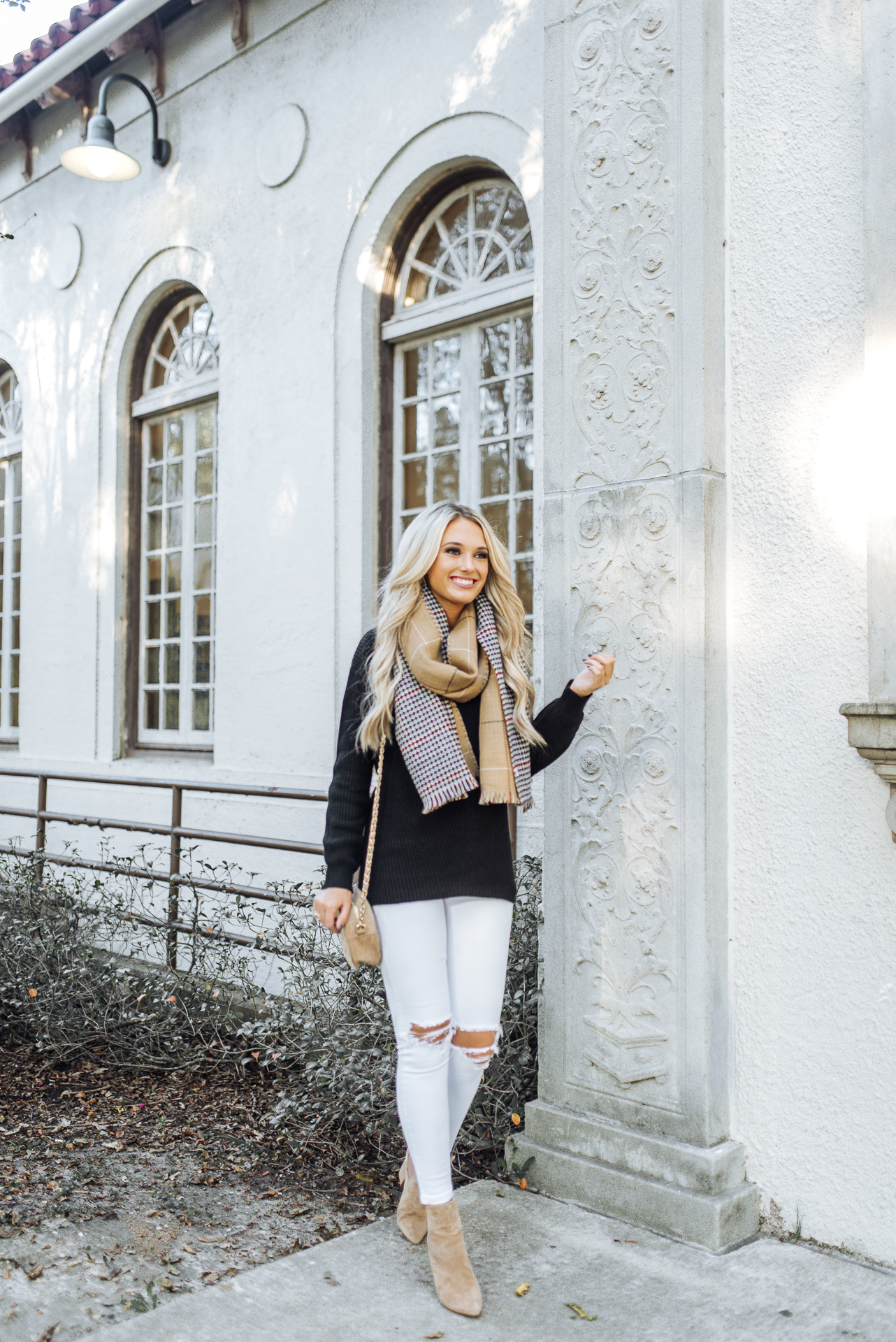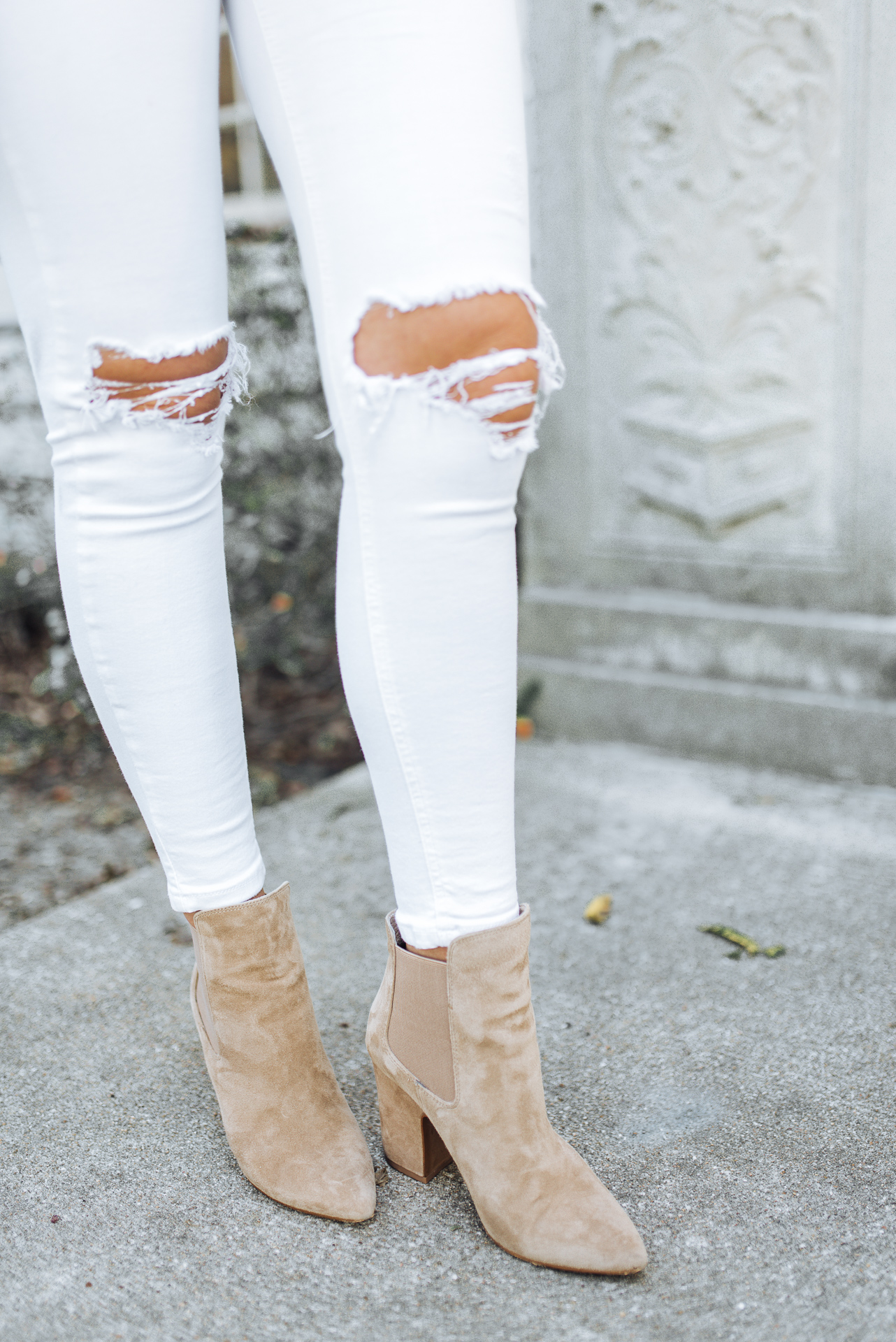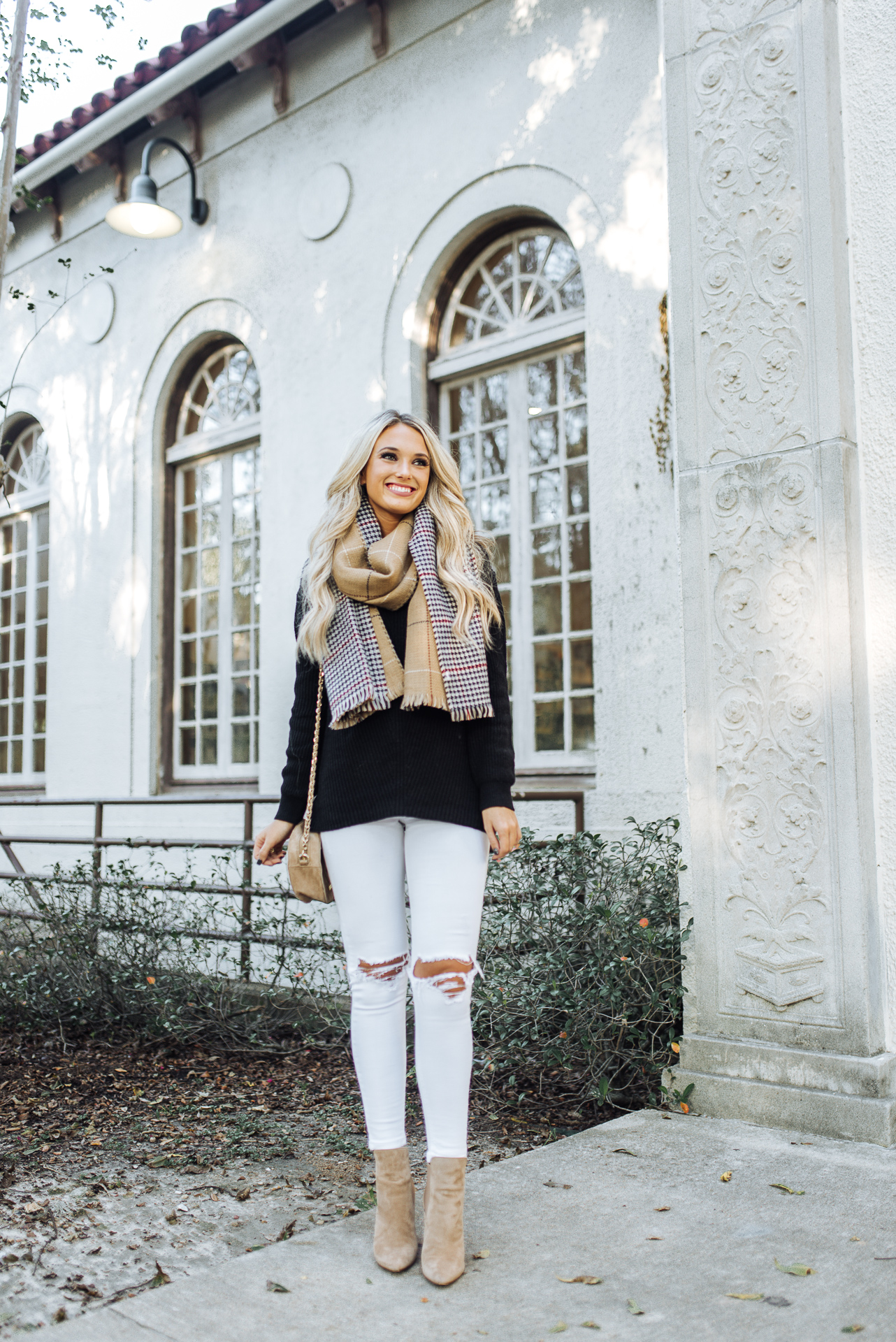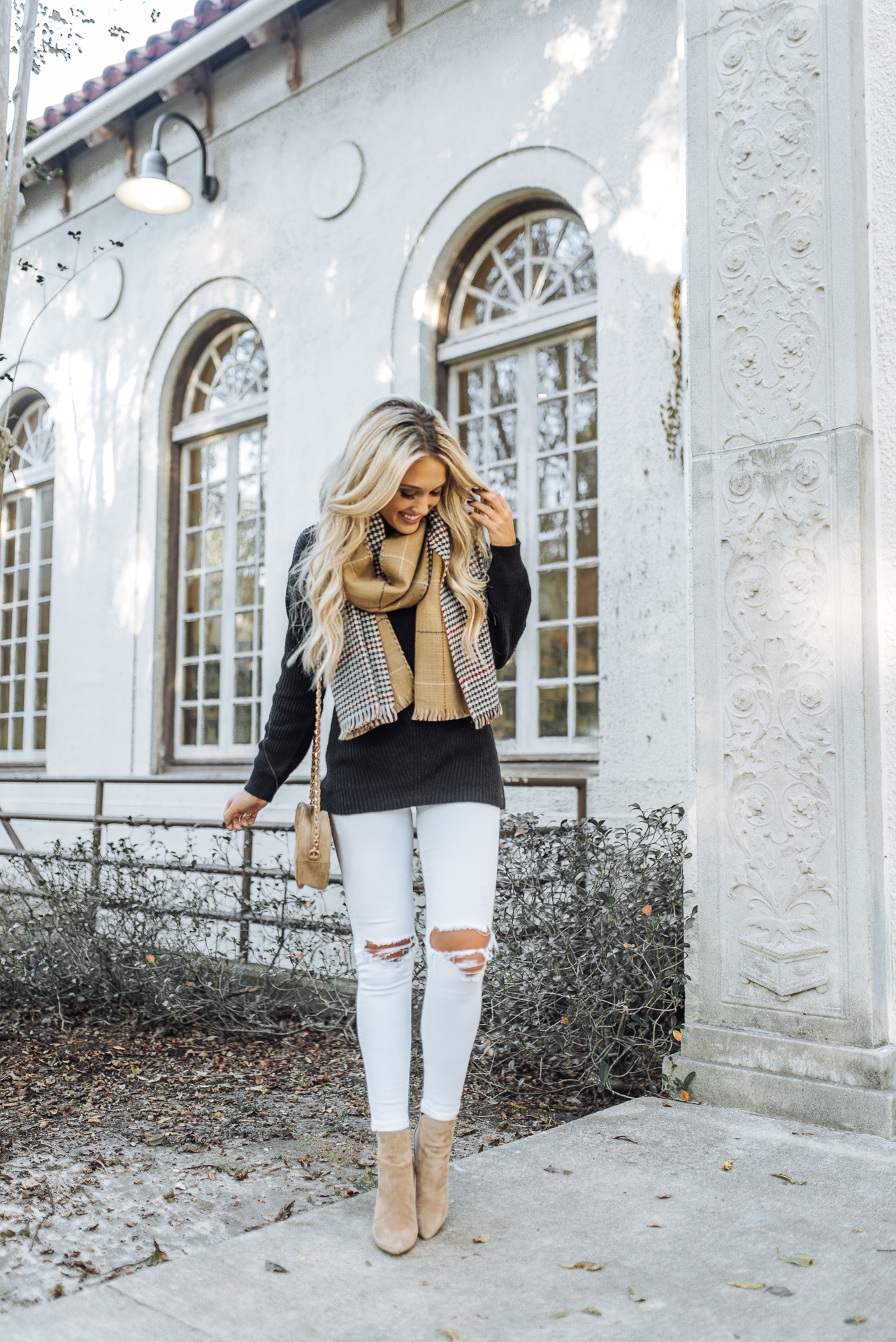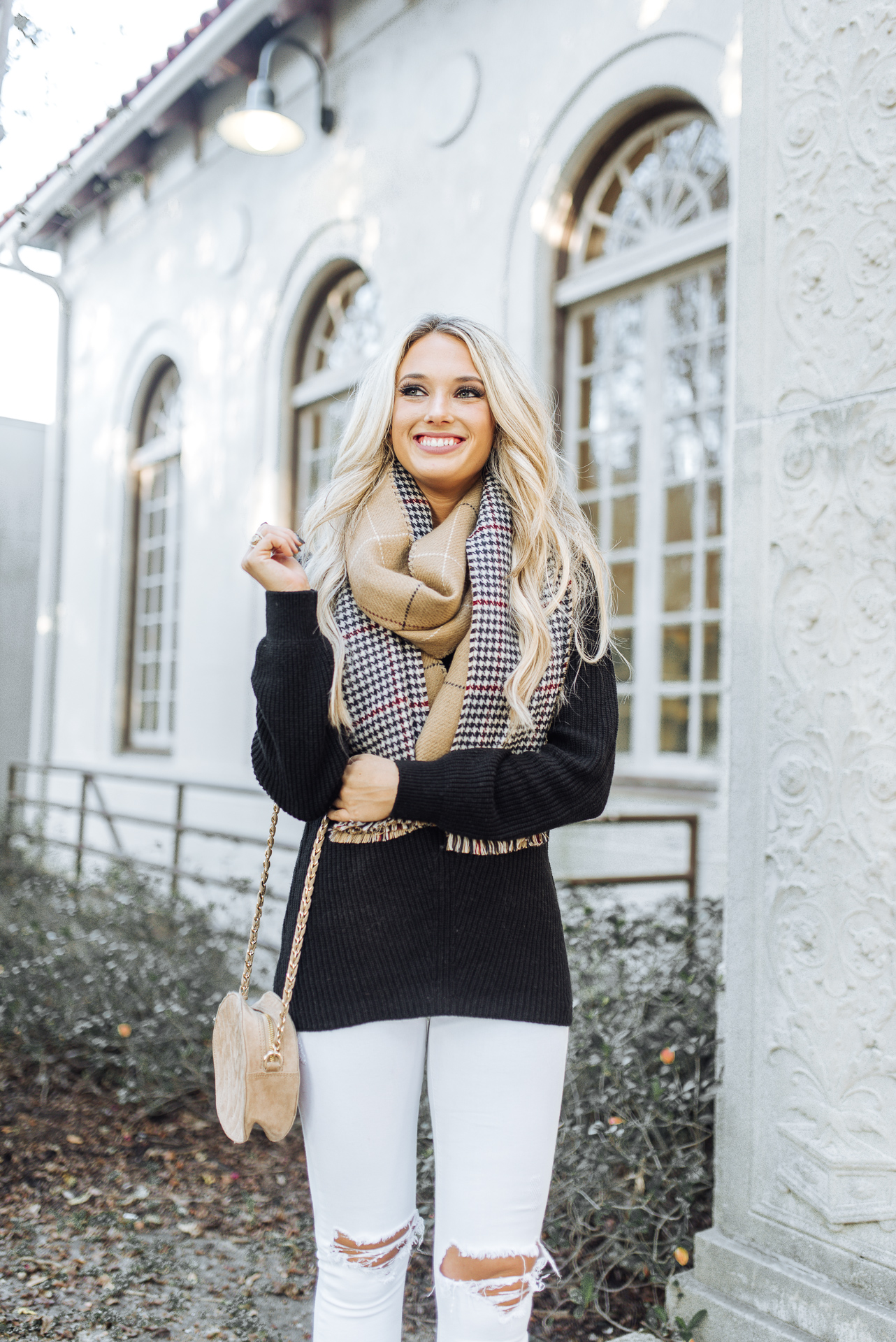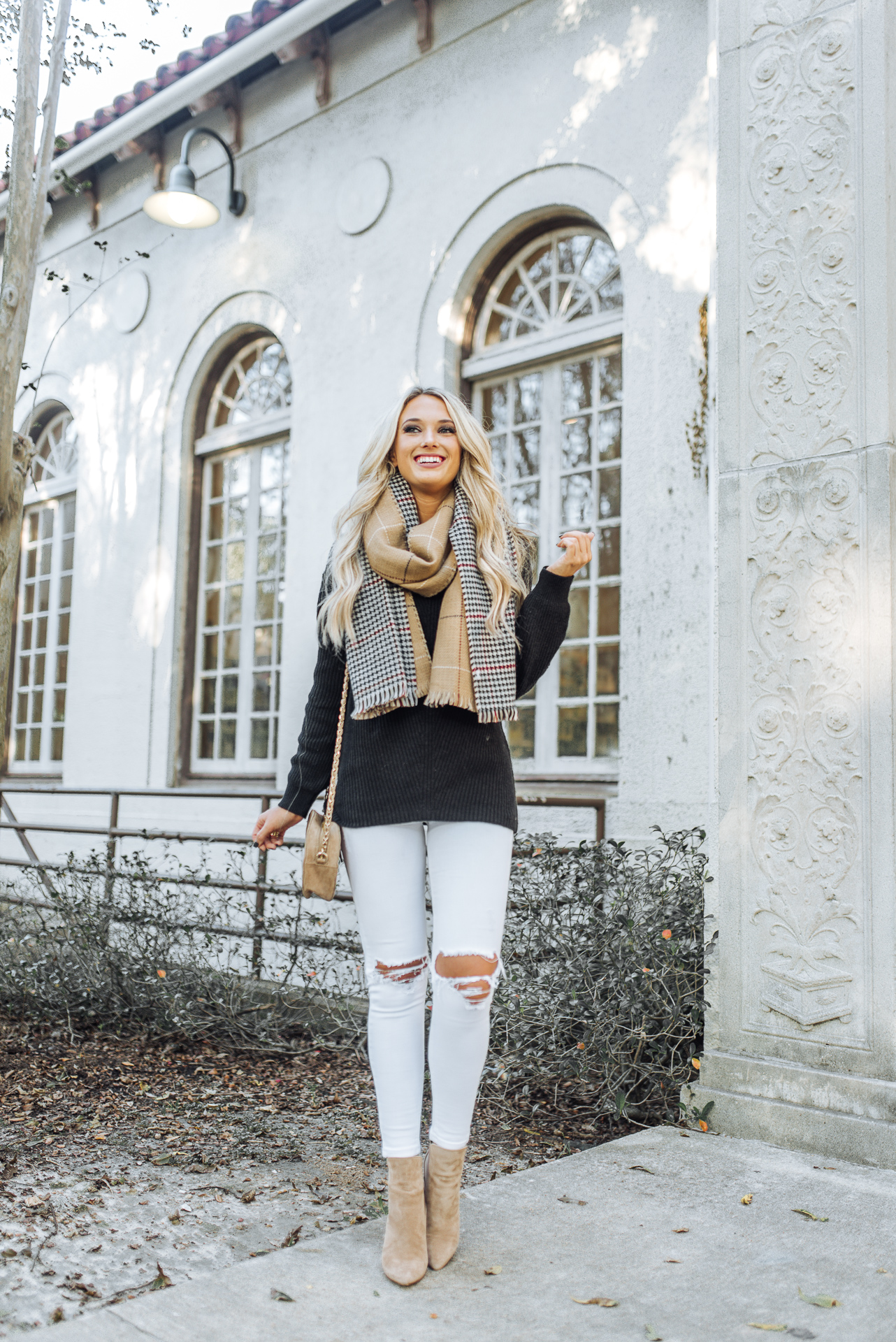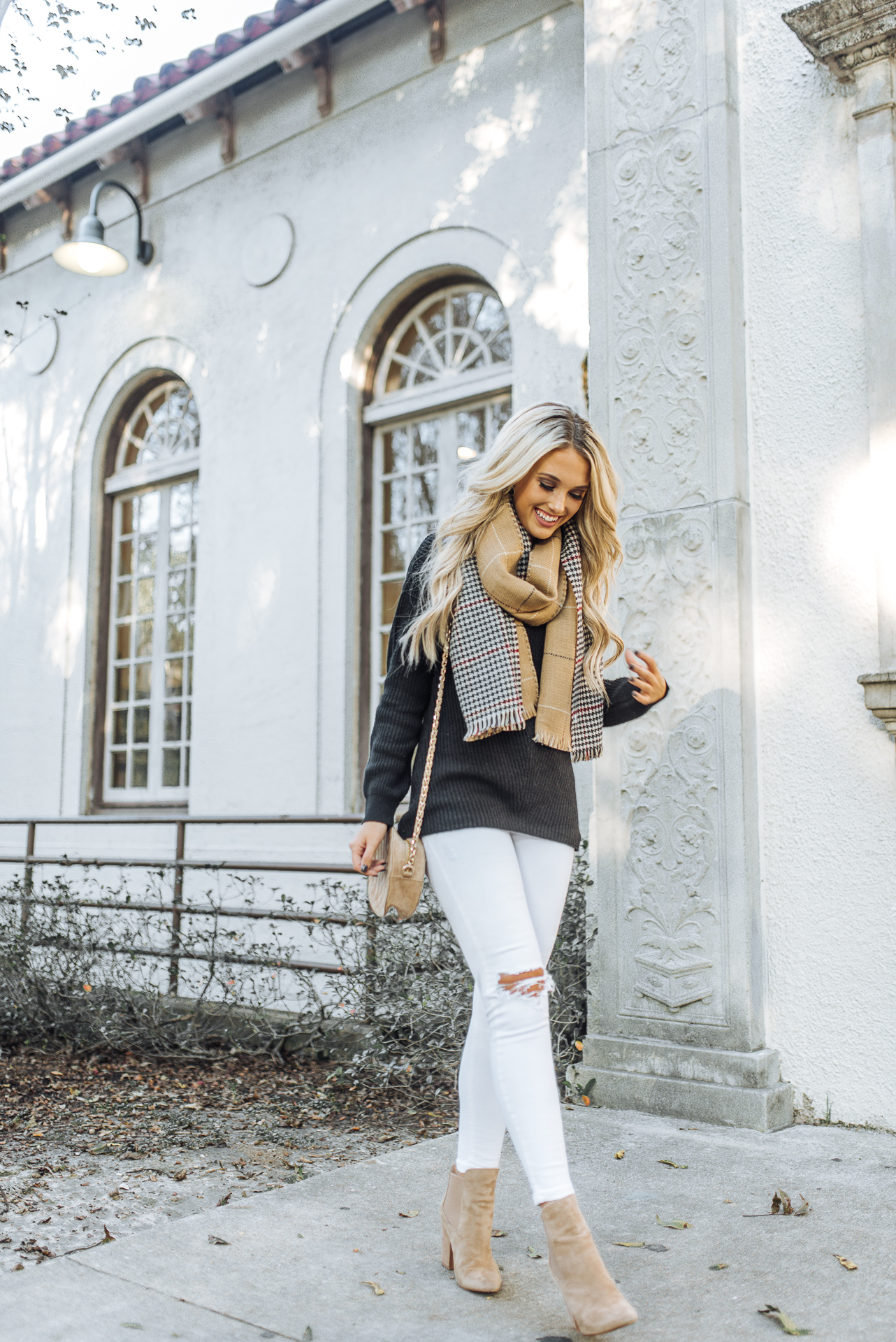 Sweater: BP | Scarf: Similar | Jeans: Topshop | Booties: Kristin Cavallari
Fun fact about me: I've never seen snow!! When my family takes vacations, we always go somewhere tropical. The one year we went to New York for Christmas, unfortunately it didn't snow. So with that being said, I am currently planning a trip somewhere that I can experience snow for the first! I either want to go to Colorado or Lake Tahoe because I've heard amazing things about both. If you have been to either and have advice, please leave a comment below!
This outfit is definitely something I would pack for cooler weather (except maybe no holes in jeans haha)! This black sweater from Nordstrom (under $50) is a great basic for fall, and comes in several other colors. Unfortunately my scarf already sold out, but Nordstrom has TONS of other great options so I linked my favorites below! Also, I can't tell y'all how many pairs of tan booties I have, but these have become my absolute favorite!!
SHOP THE POST: