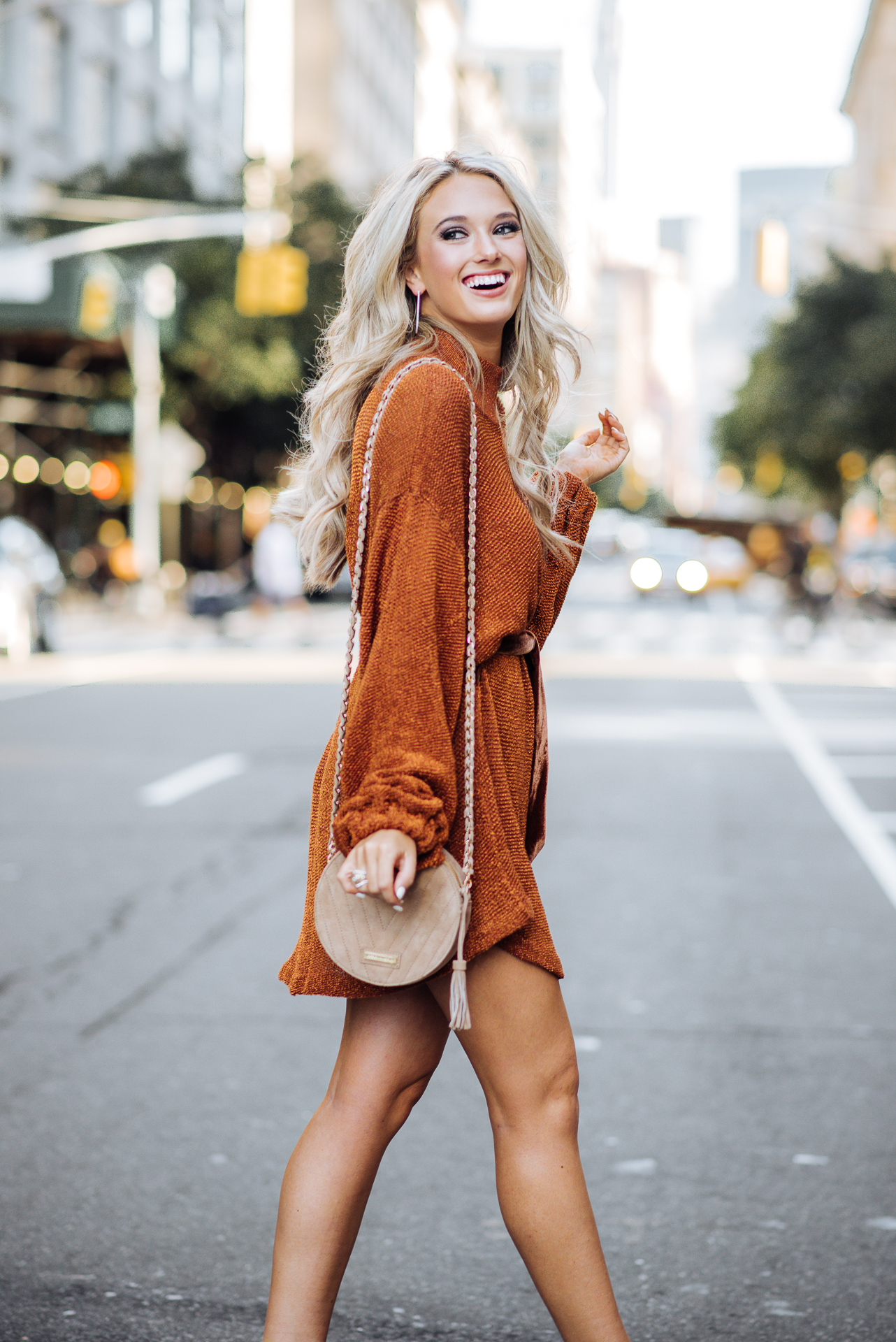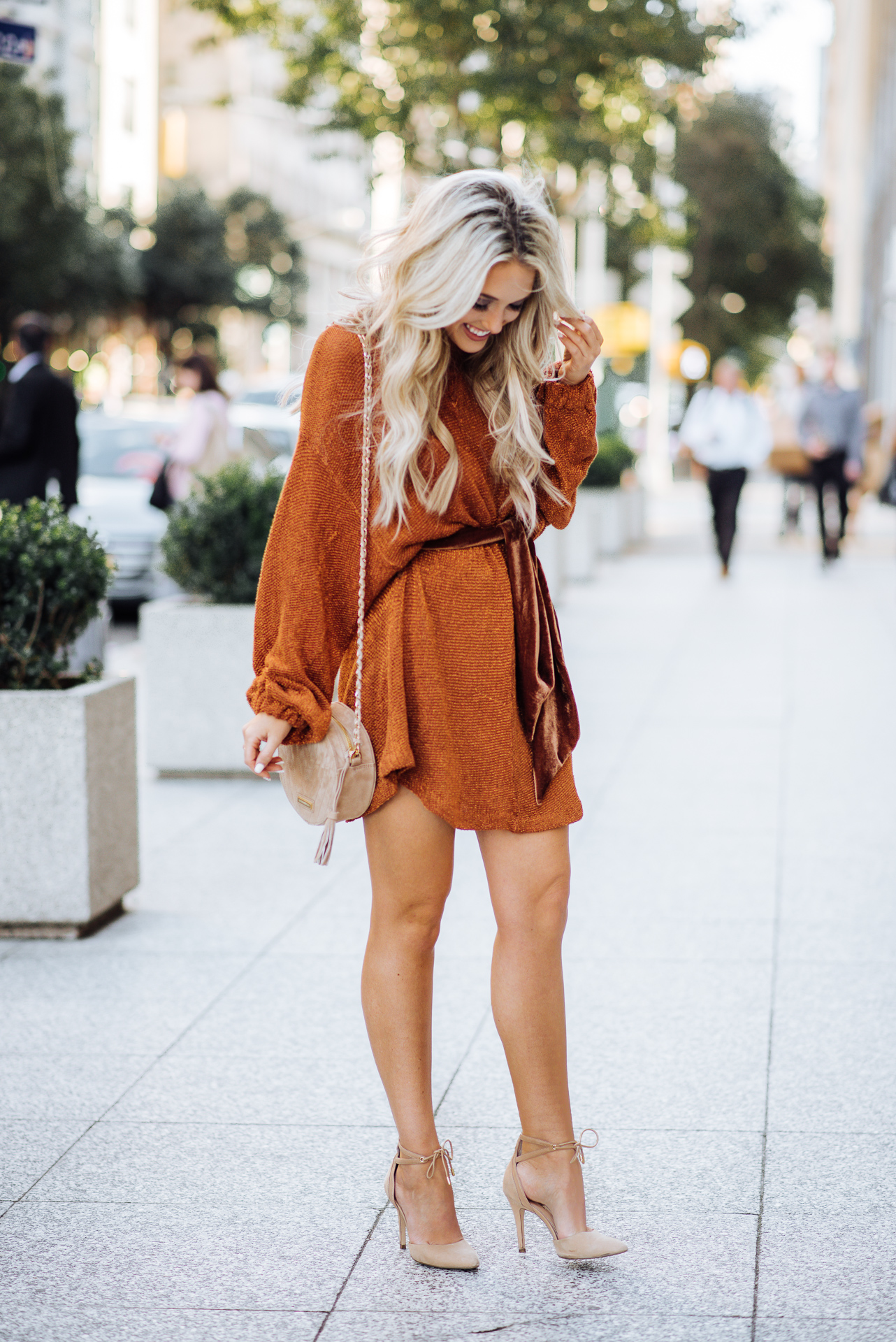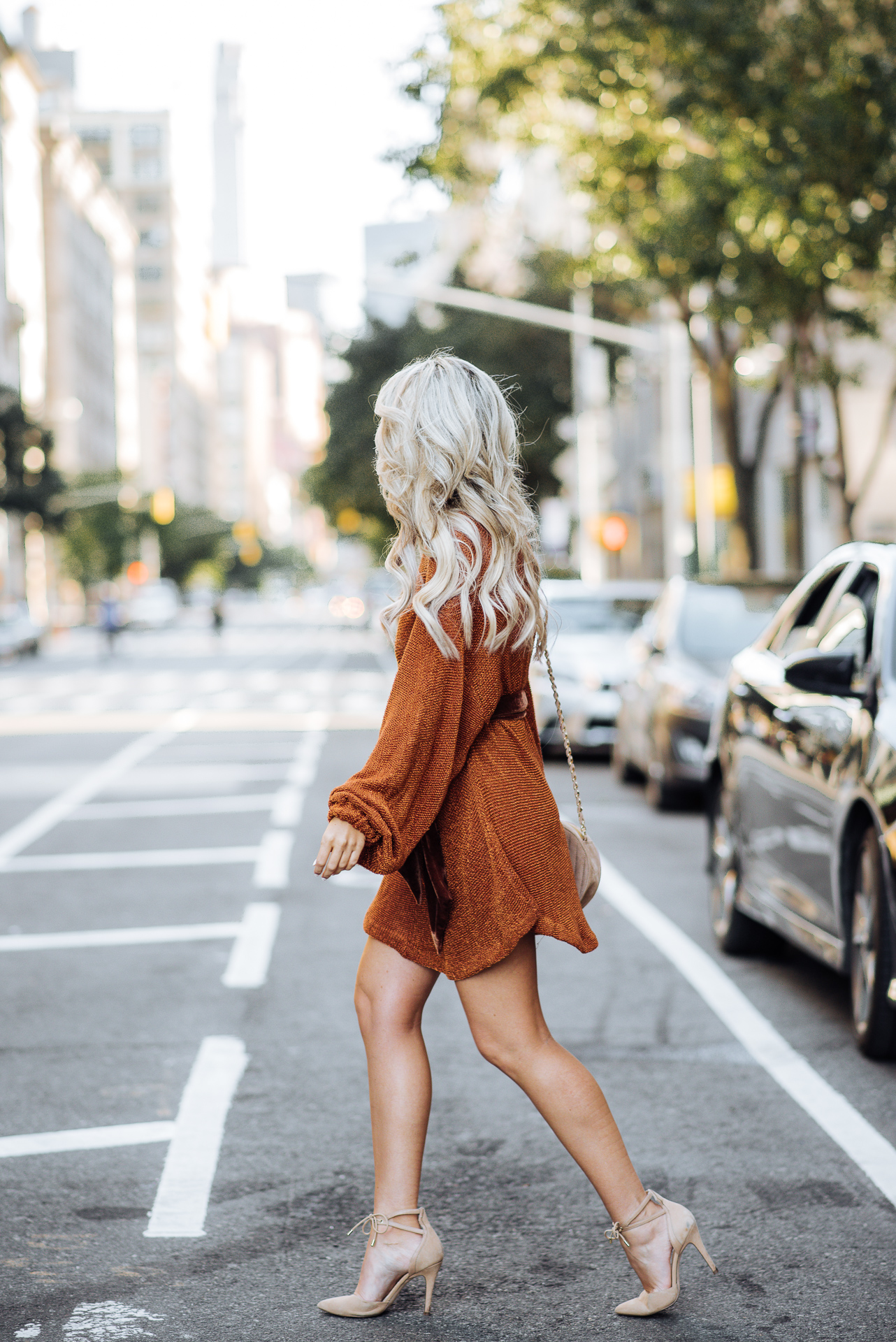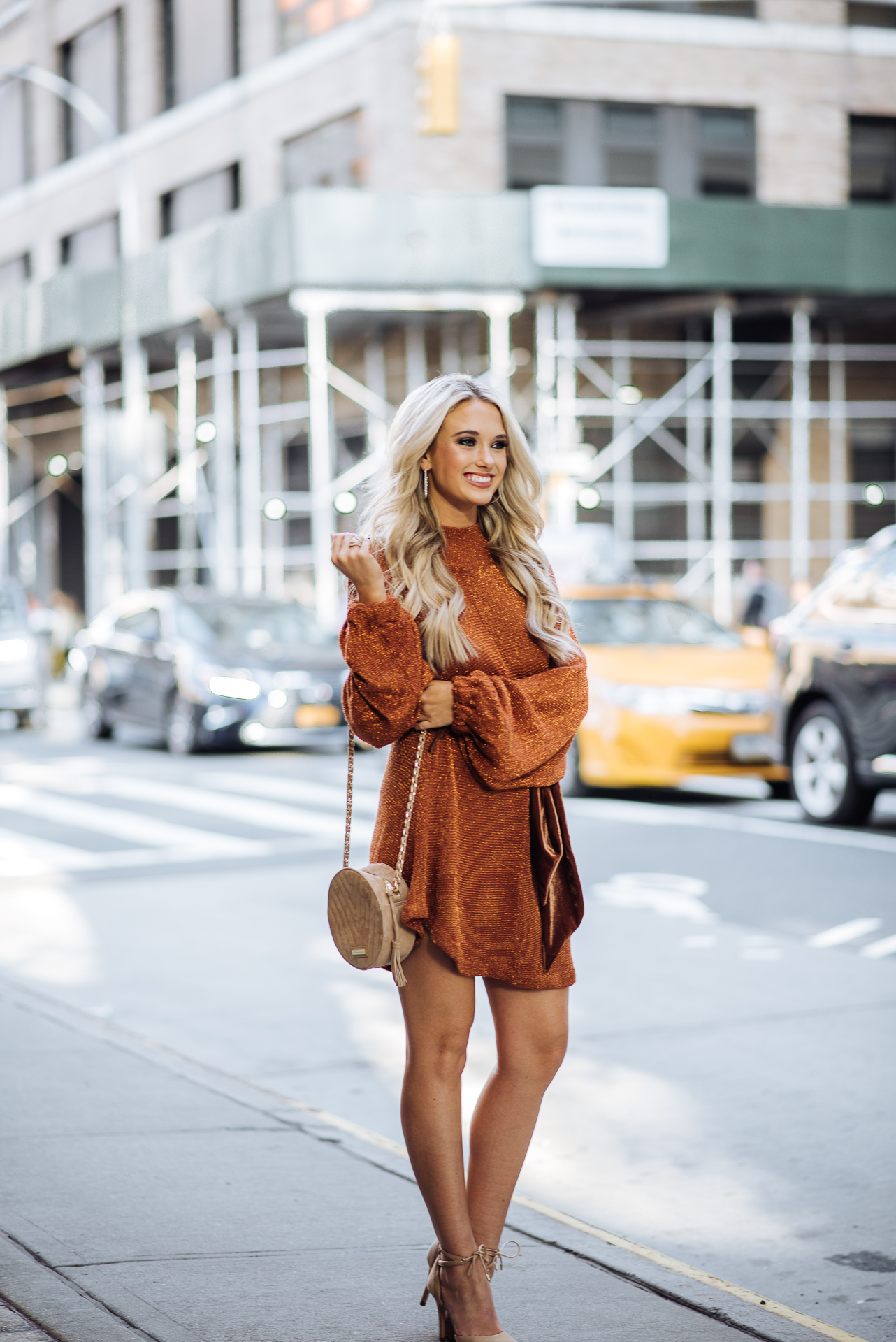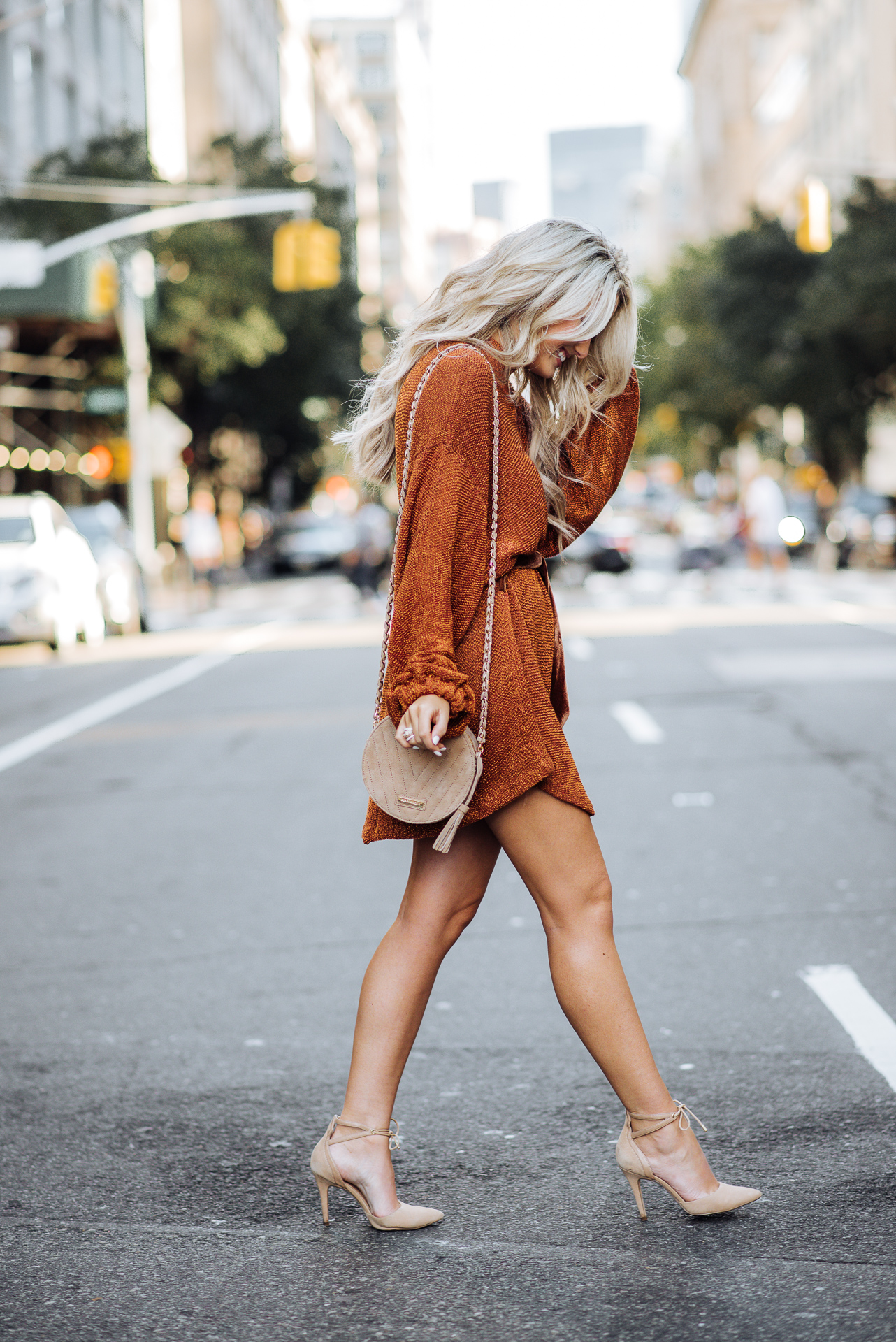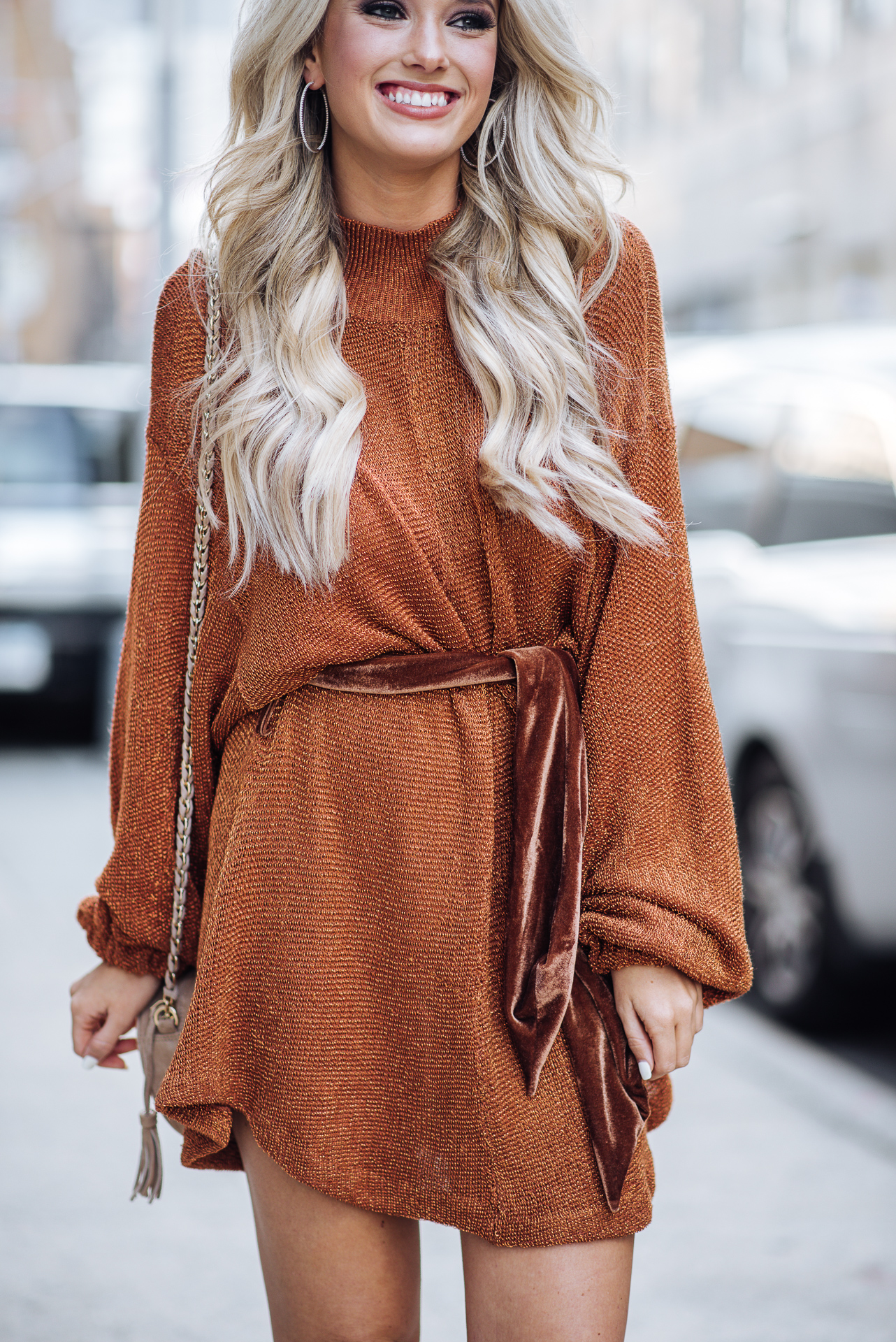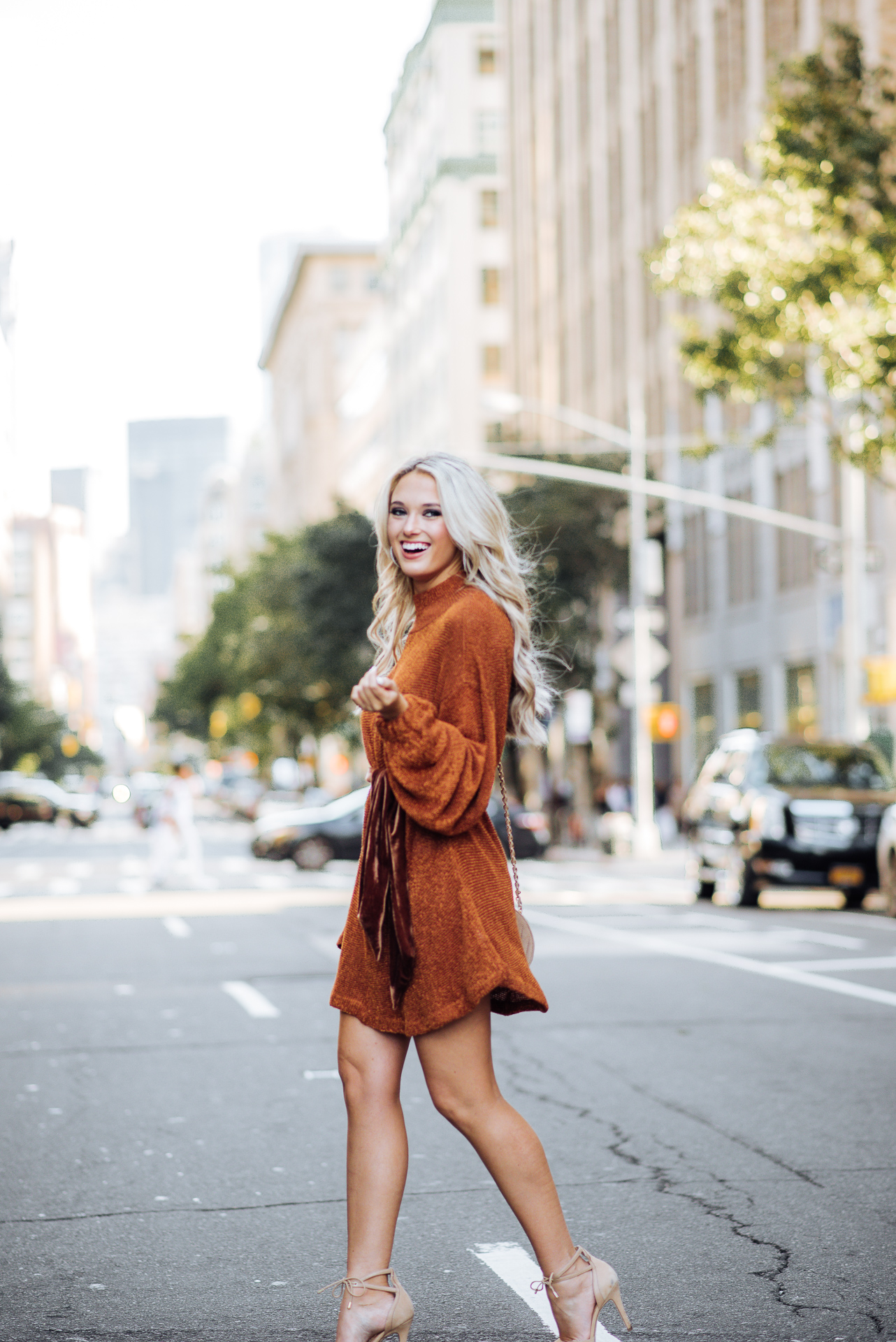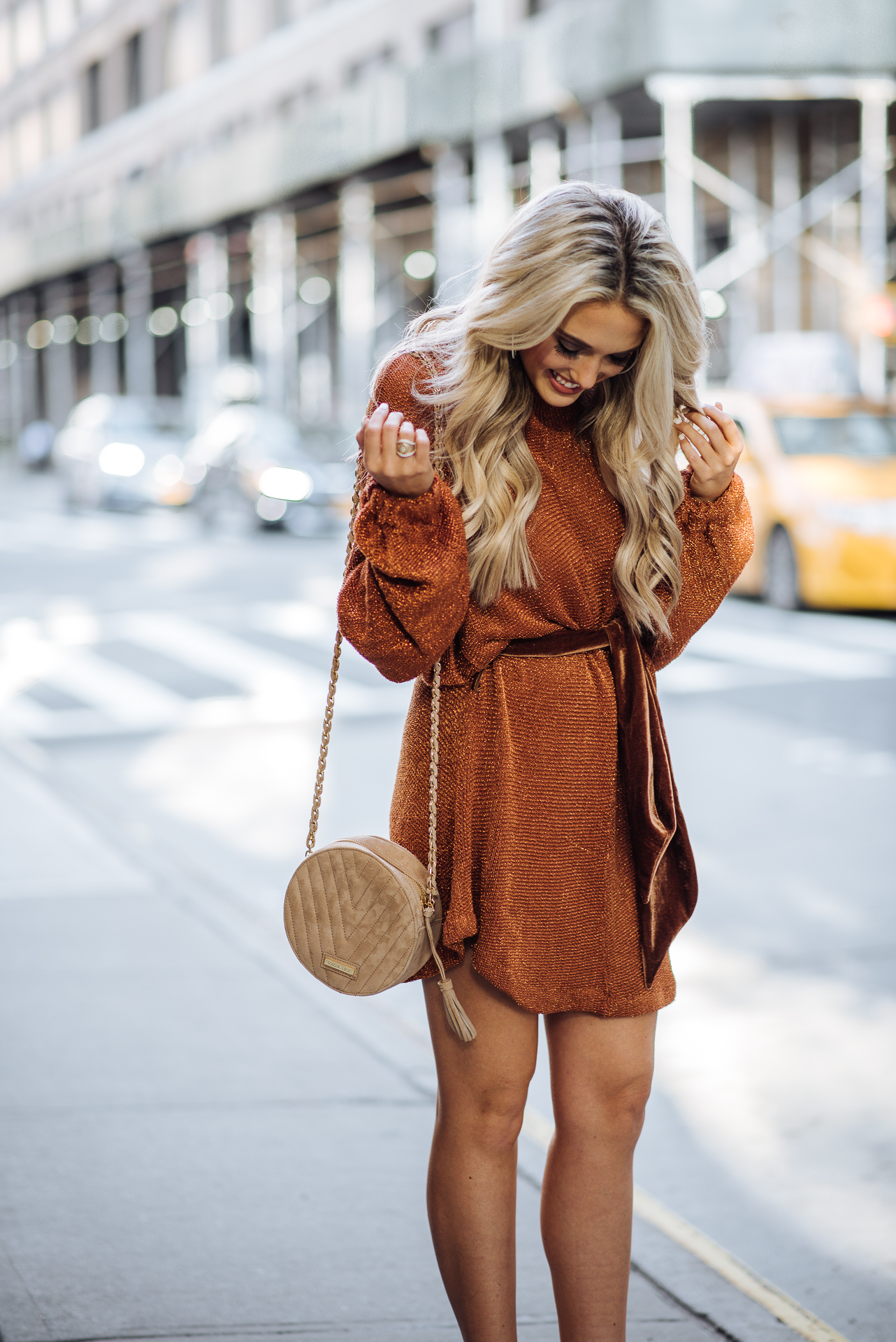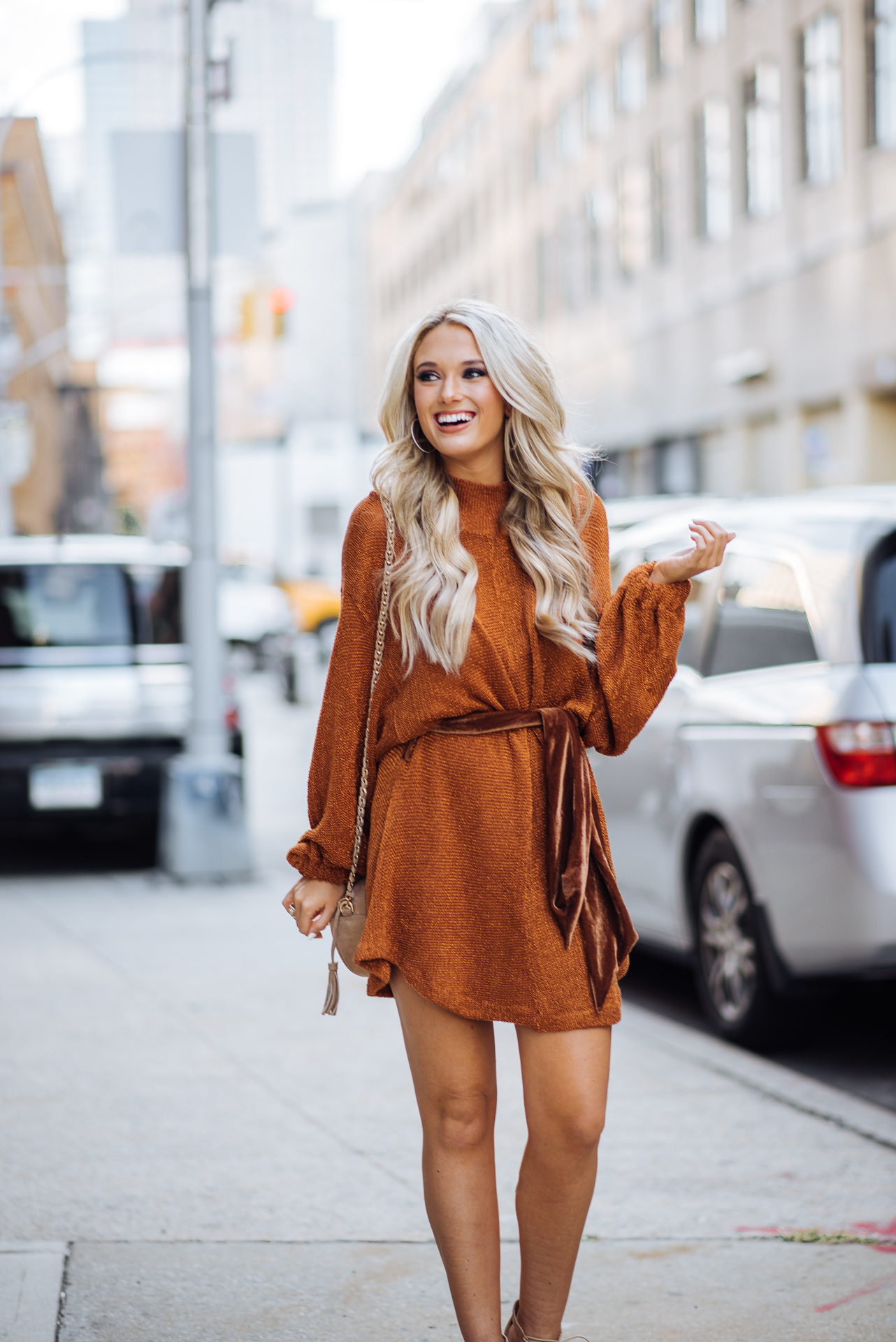 Dress: Free People | Purse: BCBG | Heels: Similar 
Last month, I got hair extensions for the first time. I have wanted extensions for years (not necessarily for the volume, but for the length), but could never bring myself to actually do it. I was always afraid you would be able to see the difference between my real hair and extensions, which is NOT a cute look!
My best friend, Dede, has been going to Carlos at Trademark Salon for about four years and recently got extensions by him. After seeing how amazing her's looked, I booked an appointment with Carlos, and SO glad I did!! I am absolutely in love with them! I get tons of questions on them everyday, so here are the most common ones:
What type of hair extensions do you have?
They are called "Natural Beaded Rows". They are not tape-in or clip-in, they are actually sewn in!
How long do they last?
They last about 6-8 weeks. I will be going 8 weeks before getting mine redone, because thats when I go back to get highlights!
Can you wash/style them like normal hair?
Yes! Even though the whole process takes longer than normal, my routine is exactly the same. Since it does take me about 35 minutes to dry my hair, then another 35-45 minutes to curl it, I only wash my hair once a week. Dry shampoo is my best friend (; haha
Can you still put your hair up like normal?
YES! That has probably been one of my favorite parts about having extensions.. the pony tails! I'd never been able to do high pony tails cause my hair hadn't been long enough, so being able to put it up has been so fun for me. A lot of y'all have been asking for pony tail tutorials, so that is definitely on my to-do list!
How much do they cost?
The extensions are definitely an investment! Here is a link that has more information: https://trademarksalon.wufoo.com/forms/n14x6ajk04painc/
If you have any other questions that I did not answer, please feel free to leave a comment or shoot me an email at eherren@champagneandchanel.com! I hope y'all have a great week!