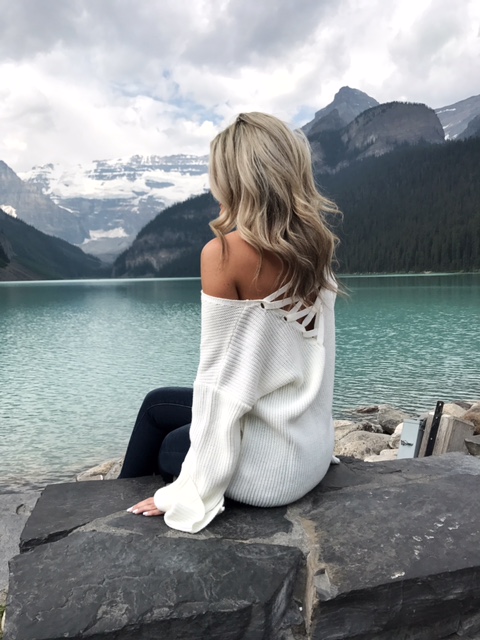 Sweater: Topshop (wearing size US 4) | Jeans: Articles of Society (wearing size 25)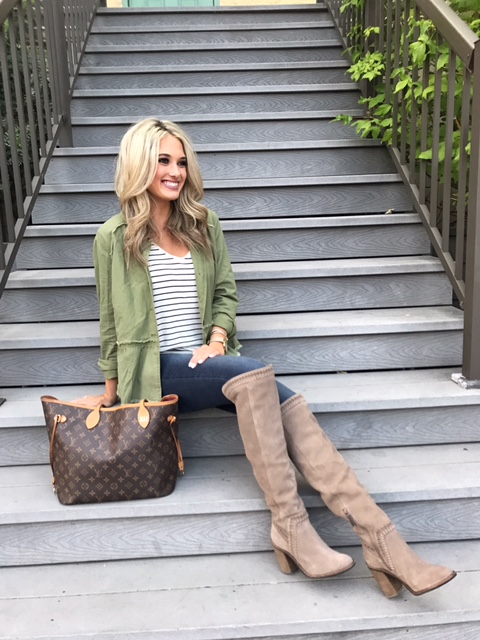 Jacket: Caslon (wearing size Small) | Striped Tee: BP (wearing XS) | Jeans: Articles of Society (wearing size 25) | Boots: Vince Camuto (Run true to size)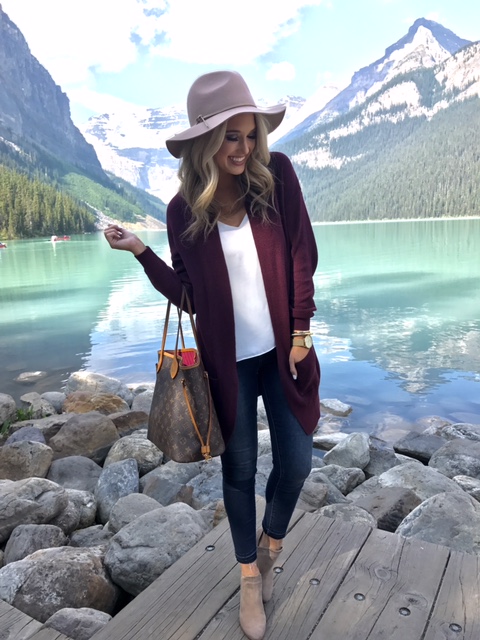 Cardigan: Leith (Wearing XS)  | Top: Topshop | Jeans: Articles of Society (Wearing size 25) | Boots: Vince Camuto (Run true to size) | Hat: Similar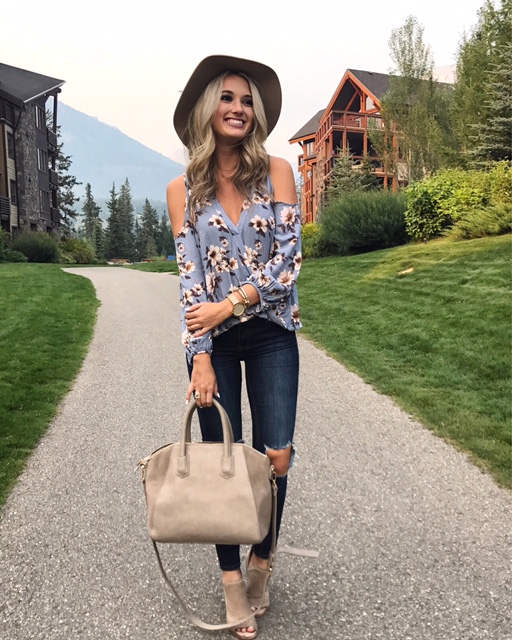 Top: Lush (Wearing XS) | Jeans: Topshop (Wearing size 26) | Purse: Sole Society | Shoes: Similar
Hat: Urban Outfitters | Top: Similar |  Pants: Zella (Wearing XS) | Jacket: Zella (Wearing XS) Shoes: Adidas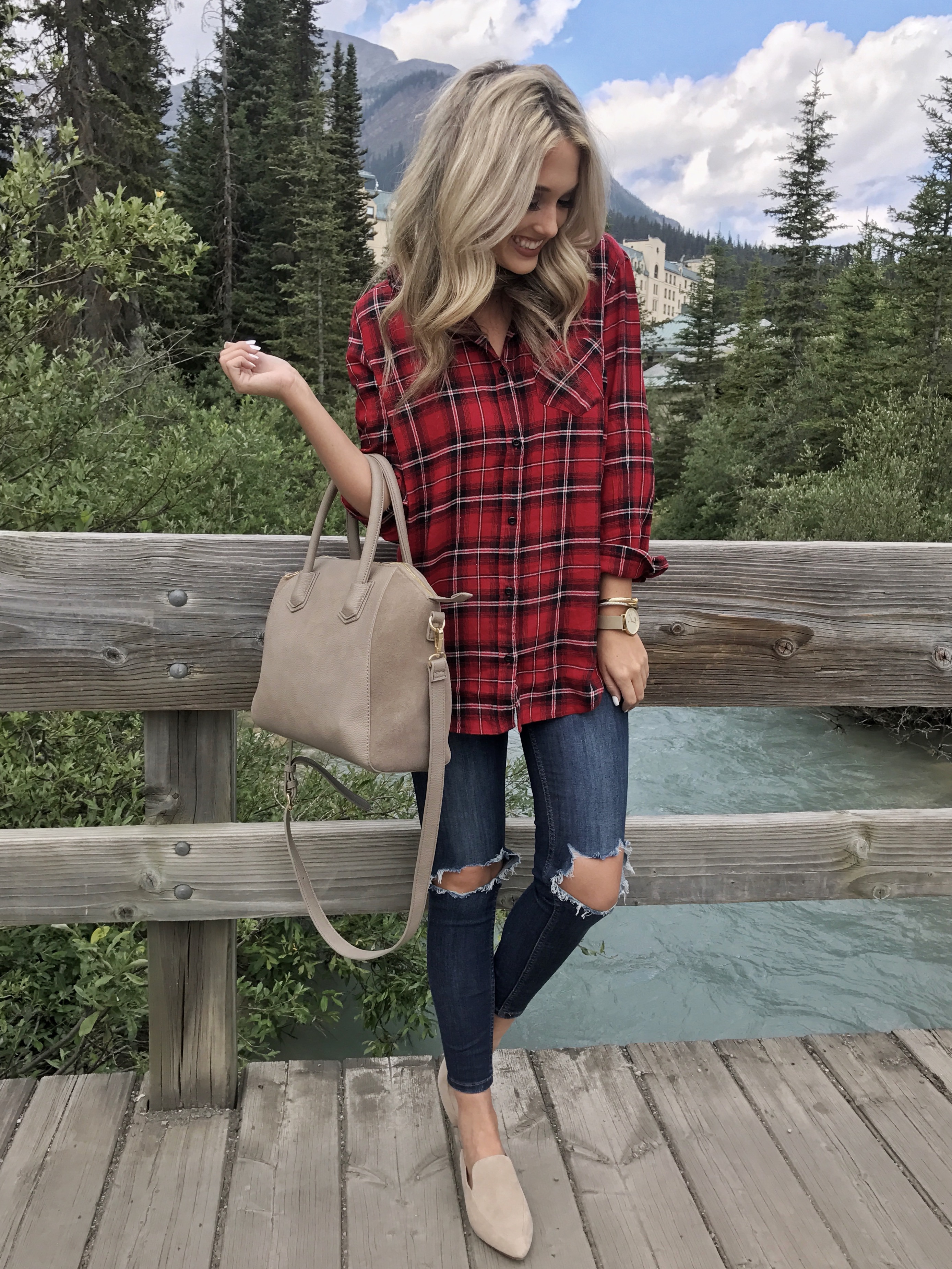 Top: BP (Wearing Small) | Jeans: Topshop (Wearing size 26) | Shoes: Kristin Cavallari | Purse: Sole Society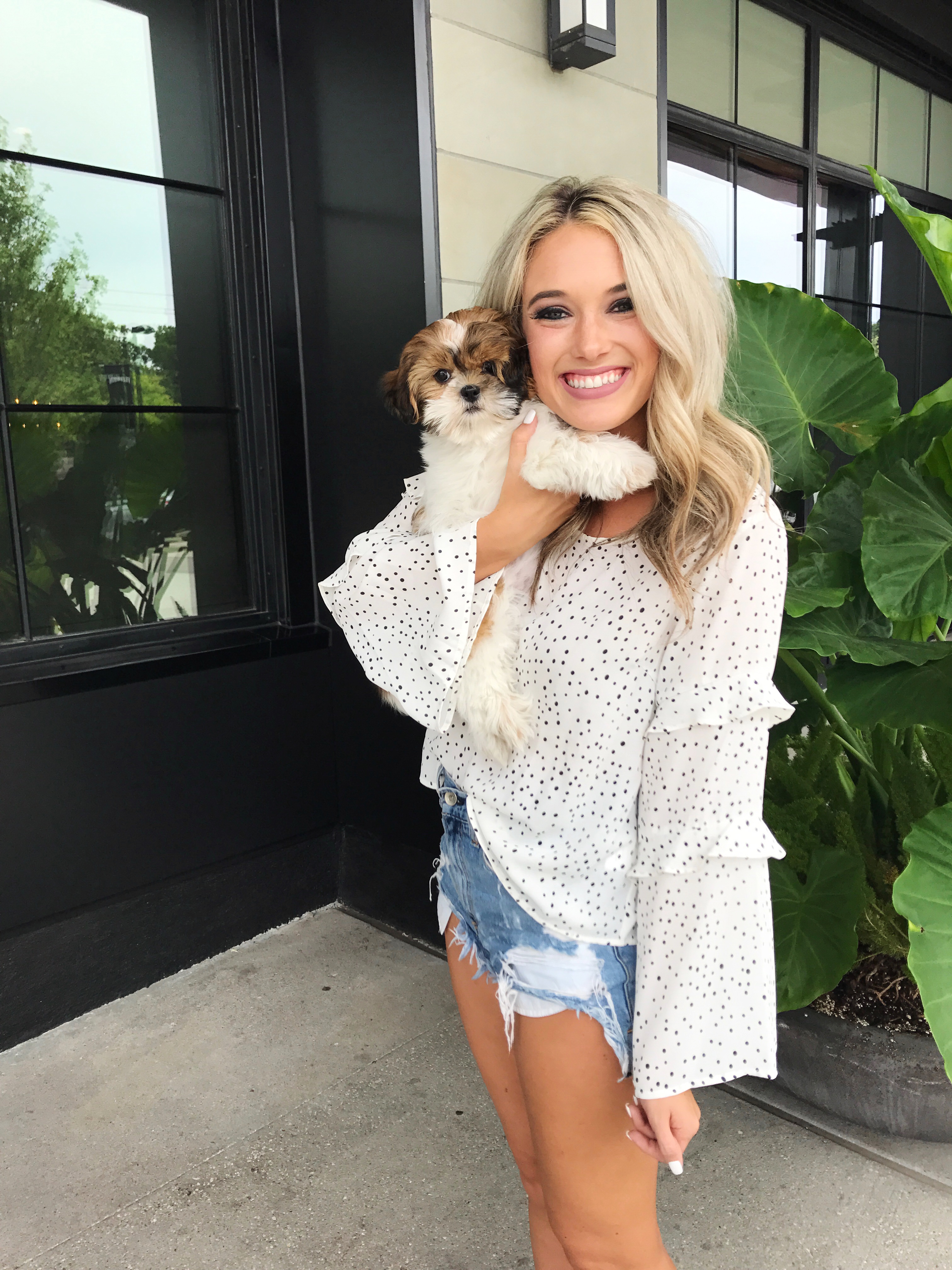 Top: Lush (Wearing XS) | Shorts: Rag and Bone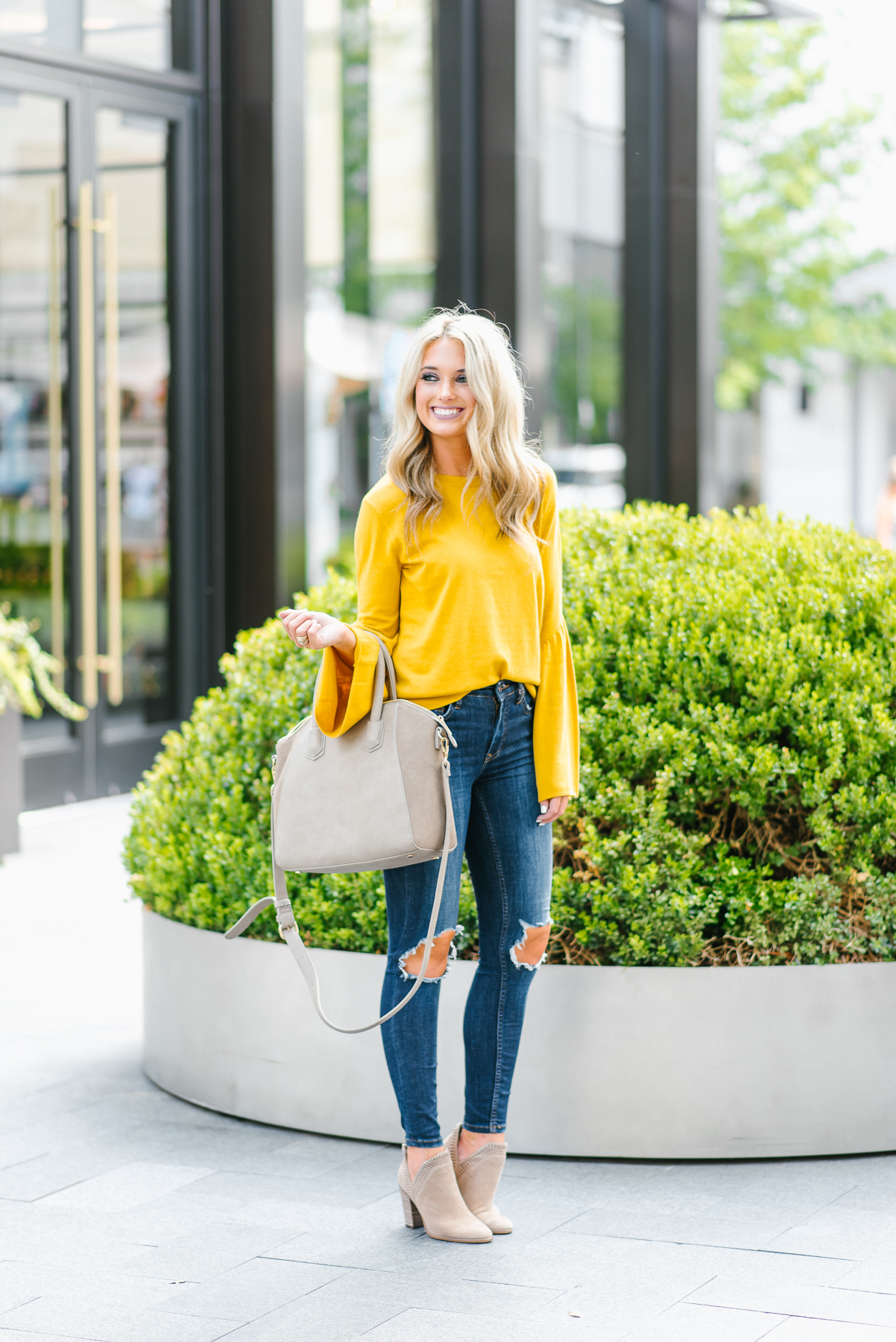 Sweater: Leith (Wearing XS) | Jeans: Topshop (Wearing size 26) | Booties: Vince Camuto | Purse: Sole Society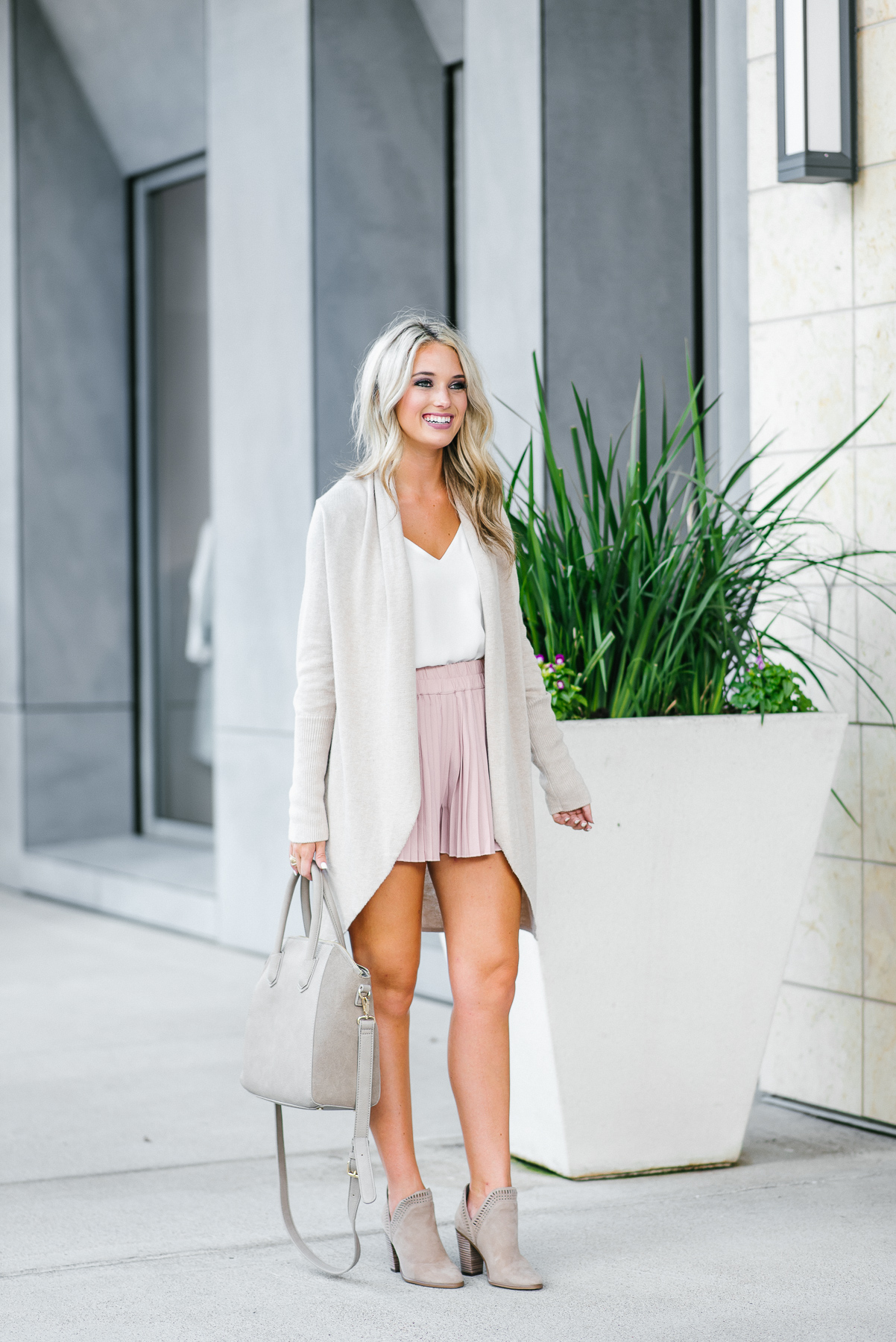 Cardigan: Leith (Wearing XS) | Tank: Topshop (Wearing XS) | Shorts: Leith (Wearing XS) | Booties: Vince Camuto | Purse: Sole Society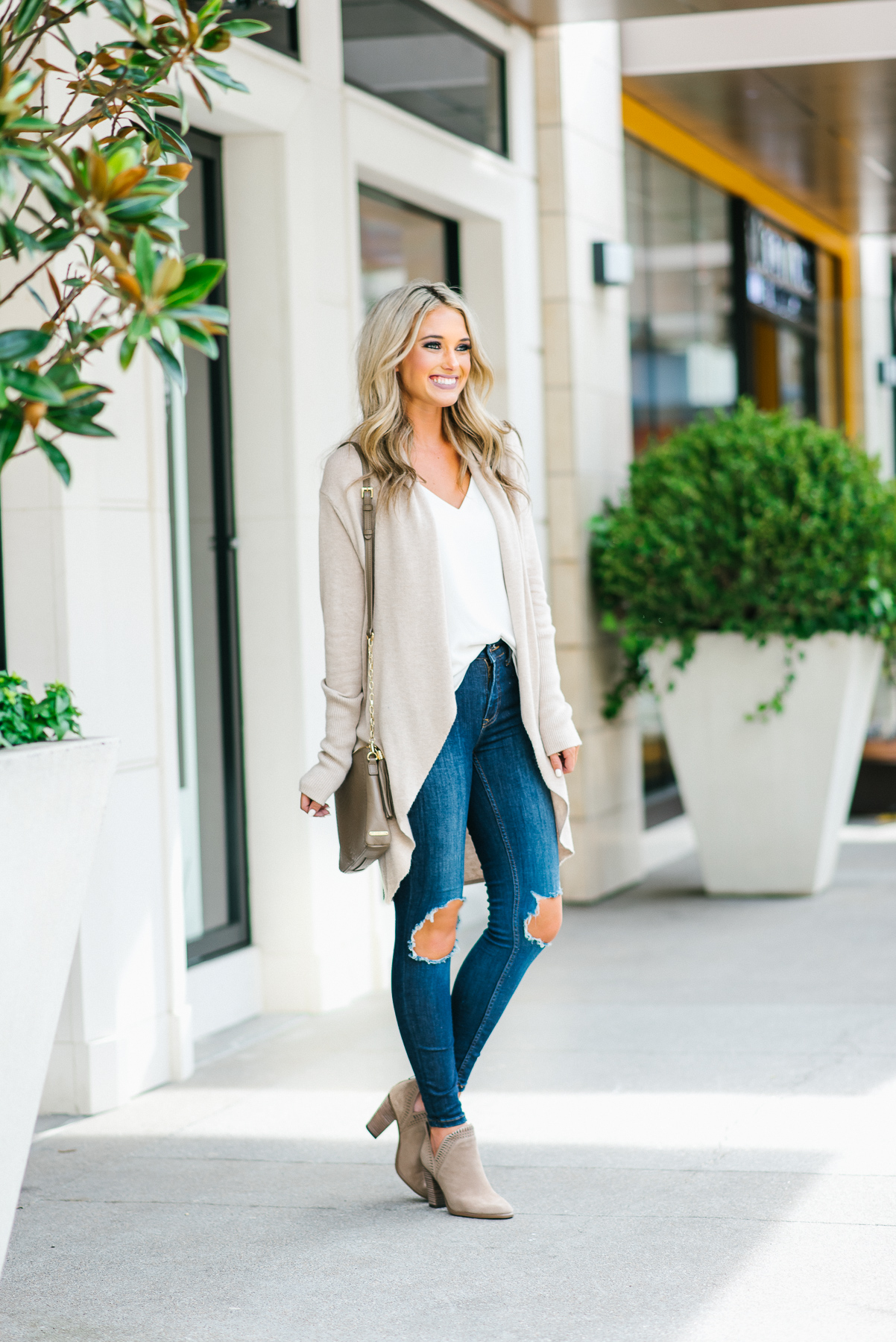 Cardigan: Leith (Wearing XS) | Tank: Topshop (Wearing XS) | Jeans: Topshop (Wearing 26) | Booties: Vince Camuto 
The best sale of the year is finally open to the public!! Y'all, there are SO many great deals in this sale that are just too good to pass up! I have linked all my favorite looks from the sale above.
Dede and I are currently in Banff, where the weather is absolutely gorgeous! We have loved being able to wear all our new Fall clothes without sweating our butts off (since it's 100 degrees in Houston right now!).
I will be doing a full travel guide on our trip, so stay tuned!!
SHOP THE POST: