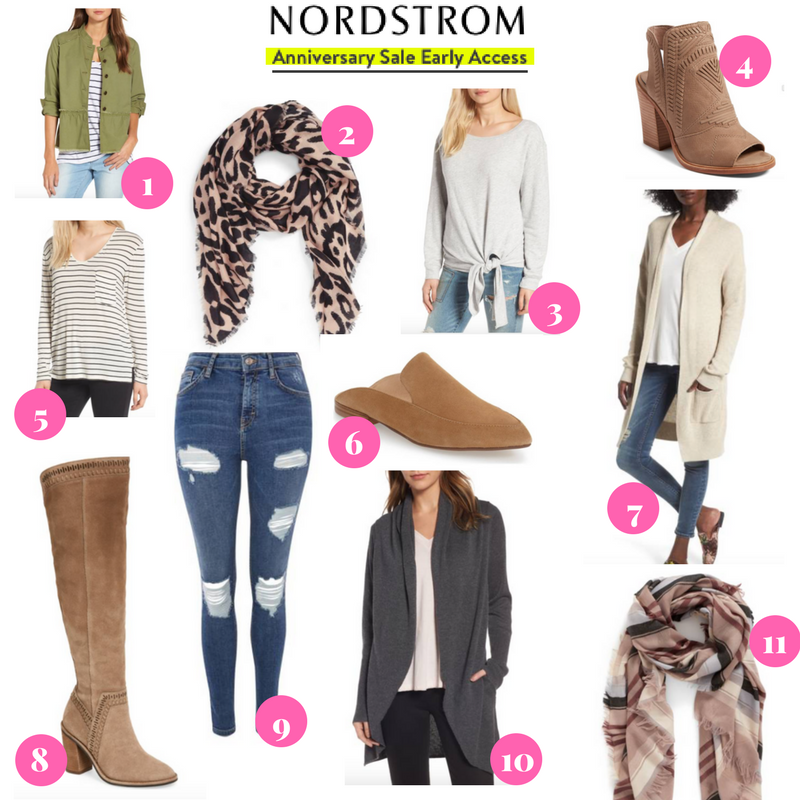 One | Two | Three | Four | Five | Six | Seven | Eight | Nine | Ten | Eleven
IT'S HERE, IT'S HERE, IT'S FINALLY HERE!  The absolute best sale of the season has arrived (for Nordstrom cardholders). If you are not a Nordstrom cardholder, don't worry! You can still look at everything and plan for what you will purchase when the sale goes public (which is July 21st).
This sale is the best (and I swear I'm not just saying that, it really is!) because you're getting pieces for the upcoming season at an amazing price. I bought so many items from this sale last year that I wore all throughout Fall and Winter.
I linked all my favorites from the sale above. I am going shopping this morning and will be sharing more of my favorite looks throughout the week, so stay tuned!
SHOP THE POST: